Opinion
Commonsense elevator safety bill will save lives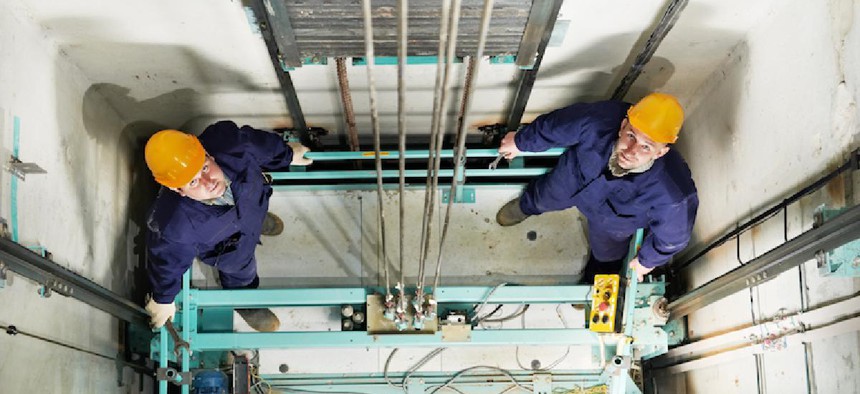 The recent spike in construction deaths in New York City clearly magnifies the difference that education and safety training make in determining whether a worker will make it home to his or her family each evening. Of the 16 construction-related deaths in 2015, 14 were workers whose employers did not participate in a state-approved education and training program.
Elevator workers in particular have been impacted most severely. In fact, from May 2015 through May 2016 there were five elevator-related deaths in New York City. On May 5 of last year we lost Christian Ginesi, a decorated U.S. Air Force veteran who served our country for five years, including in Afghanistan. Upon returning home, Christian went to work for G-Tech Elevator, a contractor with a poor safety record which doesn't participate in any education or training programs. After being on the front lines of the battlefield, Christian tragically fell to his death while trying to free himself from an underpowered work platform that had shut down.
This past April, Igor Begun died while working on an elevator at the Coney Island Houses. Igor was a worker at NYCHA where Teamsters Local 237 has been fighting for increased education and training for a number of years.
Elevator construction is an area of our industry where worker education and training have a tremendous impact on public safety. In the fourth quarter of 2015, there were three elevator passenger deaths in New York City. On Oct. 2, Eran Modan died in a highly publicized elevator incident in Williamsburg, Brooklyn, the second passenger fatality in 14 months on elevators maintained by P&W Elevators, a contractor that doesn't offer any state-approved training. On Christmas Eve, Olegario Pabon died in an elevator accident at Boston Road Houses and on New Year's Eve Stephen Hewitt-Brown was crushed to death by an elevator that is serviced by a New Jersey-based contractor that also does not participate in state-approved training. All of these deaths were absolutely preventable.
It is time for New York state to get our workers and the elevator-riding public out of harm's way and pass the New York State Elevator Safety Act. The Elevator Safety Act sets minimum education and training standards and licensure for elevator mechanics. While most of New York's neighboring states have adopted such standards (Massachusetts, Vermont, Connecticut and New Jersey), more and more irresponsible contractors are coming to the city, where there are the most elevators and the least qualifications. New York is one of only a handful of states that give elevator maintenance and construction contractors a choice of whether to train their technicians, while 34 states and Washington, D.C., have protected their elevator-riding public by mandating a high level of education, training and licensure.
Construction is an inherently dangerous occupation, but commonsense measures like the Elevator Safety Act should be passed immediately so that we can dramatically reduce preventable accidents and fatalities across New York.
Gary LaBarbera is president of the Building & Construction Trades Council of Greater New York (BCTC), consisting of local affiliates of 15 national and international unions and representing 100,000 working men and women in New York City.