New York State
Are schools getting the state funding they need?
Upcoming roundtables across the New York aim to pinpoint why schools are struggling.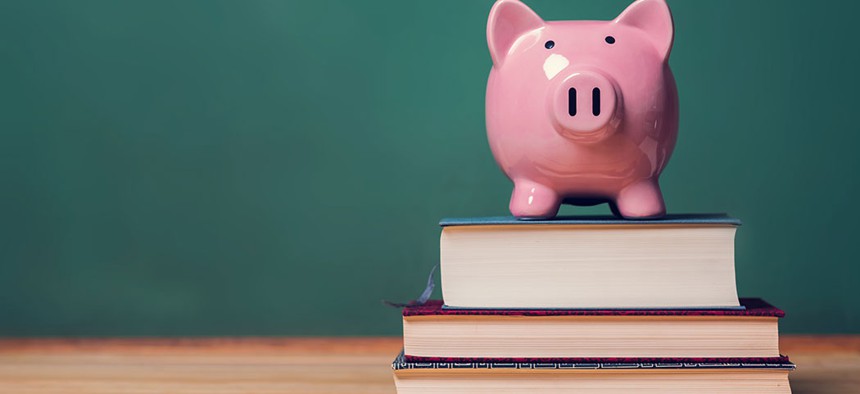 The state Senate is hosting a series of roundtable discussions on one of the most contentious issues in state politics – the state funding formula for Foundation Aid, which funds public schools.
Whether or not the current formula is effective is a difficult question to answer because a complex set of factors, such as region and poverty levels, determine how much money flows from the state to local school districts – and lawmakers say the state still owes schools billions of dollars in promised funding that never arrived. Democratic state senators are hoping that the perspectives they will gather through upcoming roundtables across the state will help guide them as they get ready for the upcoming legislative session. 
City & State caught up with state Sen. Shelley Mayer, chairwoman of the Senate Education Committee, after the first roundtable discussion – held in Yonkers on Wednesday – to hear about what she's learned so far about school funding, whether lawmakers can make a truce with Gov. Andrew Cuomo … and whether she's interested in running for Rep. Nita Lowey's seat. 
The interview has been edited for length and clarity.
Why are you hosting roundtable discussions across the state to discuss the state public school funding formula? 
We wanted to get on-the-ground experiences – rather than those from statewide organizations – with the Foundation Aid formula and with the challenges school districts face. So we're having roundtables in Yonkers, Buffalo, Syracuse, Long Island and Queens. After that, a public hearing will be held in Manhattan on Dec. 3. We will be hearing from teachers, superintendents of large and small districts, members of boards of education, activists and PTAs.
What's the goal for these discussions?
I'm not sure whether we will write a report, whether we'll come up with a bill, or whether we will wait for what the governor proposes in the budget and counter propose something. We'll meet as a conference and decide how we want to synthesize these recommendations.
What did you learn at the first roundtable?
It was wonderful to hear from some of our small rural districts in the Hudson Valley that have their own very unique set of challenges. One issue that came up was tax certioraris (where property owners challenge their tax assessments, leading to less money for their local school district). These districts owe millions of dollars back that they have to take out of their budgets – and there are no additional funds for them. That's a real challenge. Then there is the inadequacy of social workers, guidance counselors, art teachers and librarians.
So does the funding formula need to change, or has the state just not delivered on its fair share?
If we can't fund it at its full anticipated funding level, then these inequities continue to be a problem, even if we recalibrate how we measure it.
School funding has been a contentious issue between the governor and lawmakers. Any chance these roundtables will lead to a peace treaty?
One thing great about this new Democratic majority in the Senate is we're willing to engage on this issue. We know it's not personal. We may disagree with the governor about the law, but our job is to fight for the kids. I'm sure the governor wants to fight for kids. We will find some common ground. 
Now that Rep. Nita Lowey is not running for reelection, interested in running for her seat?
I've been given a wonderful opportunity to represent my district and to take the lead on an issue that I'm passionate about. So I'm staying put.
Powered By
NEXT STORY: George Latimer: Lawn Ranger