New York State
Can New York revive net neutrality after it was killed by the FCC?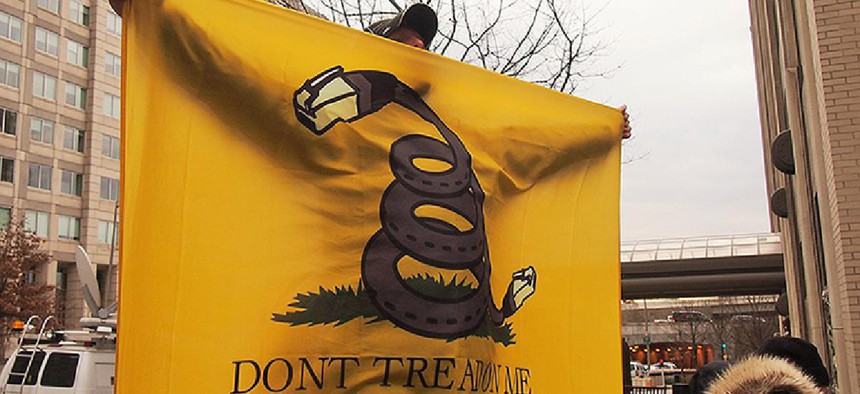 Now that the Federal Communications Commission has followed through with its long-expected vote to repeal net neutrality, can states like New York bring it back?
In response to Thursday's vote by the FCC, some New York officials and experts say that state lawmakers can and should pass legislation to codify net neutrality rules on the state level.
The FCC voted with a Republican majority on Thursday to repeal an Obama-backed "utility-style" rule that required internet companies to treat all traffic equally, in favor of "light-touch" regulation with transparency requirements and transfering oversight to the Federal Trade Commission.
RELATED: How the repeal of net neutrality could hurt NY libraries
Tim Wu, the Columbia law professor who coined the term net neutrality, said states like New York and California have an interest in preserving the net neutrality policy that was in place due to the benefits for the technology industry and consumer protection concerns over higher prices.
"I think based on those two things they could pass legislation that's like basic net neutrality legislation," said Wu, who was a lieutenant governor candidate in 2014 and has previously been a special advisor to state Attorney General Eric Schneiderman. "I think in fact they should."
Other states have been exploring options as well. In the state of Washington, Gov. Jay Inslee announced the day before the vote a plan to push for several measures to protect consumers under his state's authority.
The National Cable & Telecommunications Association says providers have committed to not blocking, throttling or discriminating internet traffic, and that "regulatory uncertainty" under the previous designation deterred innovation and investment. The group also called on Congress to pass legislation that would protect the "open internet" while also allowing for incentives to improve networks.
But on Thursday, Gov. Andrew Cuomo posted on Twitter: "Today's ruling by the FCC is dangerous. The internet must remain free and open to all. New York will take all necessary steps to protect #NetNeutrality."
Today's ruling by the FCC is dangerous. The internet must remain free and open to all.

New York will take all necessary steps to protect #NetNeutrality.

— Andrew Cuomo (@NYGovCuomo) December 14, 2017
In recent months, Cuomo has generally been more vocal in his opposition to Republican efforts related to taxes, gun control and health care rather than net neutrality. He had previously stated on Twitter on Nov. 21, the day the FCC released the details of the new proposal, that "we must fight against this appalling decision." In a subsequent tweet he also linked to the activist-run site "Battle for the Net" to encourage followers to contact Congress.
Wu said he "wouldn't be surprised" if Cuomo would support state legislation, even though he "Cuomo hasn't been vocal" on what is generally considered a federal issue. "This is sort of becoming core to the Democratic Party," Wu said, though he also emphasized that the broader public tends to express support for net neutrality-related policies across party lines. Wu said cable and phone companies that oppose net neutrality rules did well in spite of them. "I guess it somewhat depends on whether you think Cuomo is strongly influenced by them, but … I think the argument is still pretty good."
However, the most high-profile New York opposition has come from Schneiderman, who has joined with other attorneys general and Democratic FCC Commissioner Jessica Rosenworcel to oppose the new policy, and cited his investigation of allegedly around two million "fake" comments to the FCC as part of a call to delay the vote. On Thursday, Schneiderman vowed to lead a multi-state lawsuit to block the change.
RELATED: How New York is navigating new tech and federal regulations
New York City Mayor Bill de Blasio's administration has also been forceful in expressing opposition to the changes, including participating in an activist-organized day of action in July and joining with late San Francisco Mayor Ed Lee and other mayors of cities including of Albany, Saratoga Springs, Schenectady and Syracuse, to write a letter to the FCC. City Chief Technology Officer Miguel Gamiño traveled to Washington, D.C., along with other technology officials from other cities, for advocacy meetings on Capitol Hill in September and was part of a protest outside the FCC on Thursday.
Counteracting the federal policy may not be easy, however. Provisions of the new policy that seek to pre-empt state and local laws will complicate New York efforts, Wu said. "They are trying to preempt New York, no question, 100 percent," he said. "New York would have to know that it is exploring the boundaries of state authority and there would be a lawsuit, no question about it … What's funny is that the Democrats are becoming more about states' rights these days, maybe for obvious reasons. … Maybe it's time for these entities (like the state Public Service Commission) to make their comeback and become the net neutrality regulators."
Wu said he didn't think FCC Chairman Ajit Pai's preemption arguments were "bulletproof" and that the question of who has legal authority in this context is a "gray zone." While Pai and cable companies expressed concern about having 50 different rules, Wu said, "there is clearly a role for states in consumer protection, that's the core of this." The fear over the net neutrality regulation repeal is that it will result in the cable industry being more like the airline industry, he said, which states are preempted from overseeing.
State Sen. David Carlucci, a member of the Independent Democratic Conference, also denounced the decision. "As Chairman of the NYS Senate Consumer Protection Committee I fully support enacting state-level legislation to mitigate the impact of this decision," he said in a statement. "I am looking into legislative solutions that will keep access to the internet free and open for everyone."
Powered By
NEXT STORY: Spotlight on casinos