Ethics
Rep. Chris Collins arrested for insider trading
A federal indictment alleges Collins leaked details to his son about a company he was invested in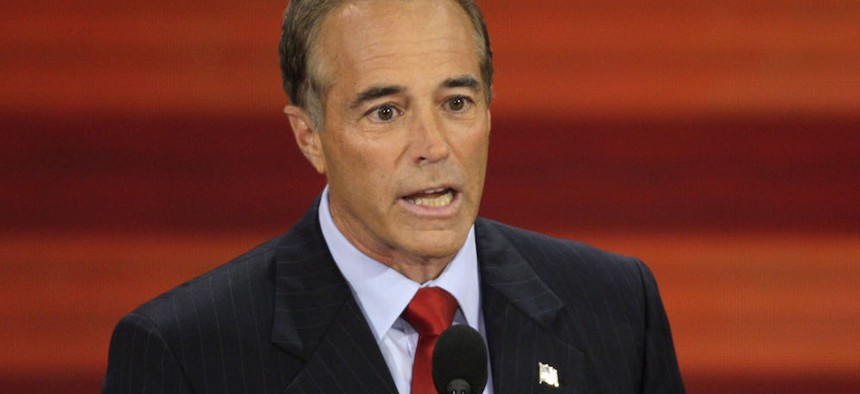 Rep. Chris Collins was taken into federal custody on Wednesday morning for alleged insider trading.
A sealed indictment filed in federal court alleges that the 68-year-old Republican from Western New York leaked information about negative drug trial results that would harm the stock value of Innate Immunotherapeutices Limited, an Australia-based firm in which he held an16.8 percent stake. The alleged leak allowed Collins, his son Cameron and others to avoid more than $768,000 in losses that would have resulted from the publication of negative drug trial results. Cameron Collins and his father in law Stephen Zarsky were also indicted.
A spokesman for Collins could not be reached for comment. The indictment brings into question whether Collins, an early supporter President Donald Trump, is still a lock for re-election.
Until now, the race was considered non-competitive. Collins has outraised Democrat Nate McMurray by an absurdly large margin as of last month — $1.34 million to $81,772, Niagara Gazette reported. Trump carried the district in 2016 by 24.3 percent.
The McMurray campaign had no comment on the indictment when contacted by City & State but the campaign has a press conference is scheduled for later Wednesday.
The allegations detail a scheme that began in the summer of 2017 as a drug trial concluded for a treatment for secondary progressive Multiple Sclerosis. All seemed well as of June 21, when Innate announced in a press release that the U.S. Food and Drug Administration had cleared the drug to fill a new application to move the drug along in the approvals process, the indictment notes.
Then the next day, initial drug trial results were given to the company's CEO, establishing that the drug lacked "therapeutic value," according to the indictment. The company the following day requested that the Australian Stock Exchange halt trading on Innate's stock for one week, a standard procedure there for a company that has received information that would affect its stock. But it did not halt trading in the U.S.
A June 26 announcement that the drug had failed the trial came days after Collins had already told some around him that the stock was about to tank, which it did on June 27, according to the indictment. The congressional inquiry first came to light in Oct. 2017.
Collins had received notice of the negative drug trial while attending the Congressional Picnic at the White House. Seven phone calls then transpired that night between Collins and his son Cameron. The first six calls were missed, according to the indictment, but then the two connected.
But while Cameron would allegedly start selling stock the following day and alert Zarsky, Chris Collins held off, according to the indictment. He had been interviewed by congressional investigators just 17 days earlier about his stocks in the company, according to the indictment.
"As Christopher Collins well knew, however, he was virtually precluded from trading his own shares for practical and technical reasons," reads the indictment. "Accordingly, he did not trade his own stock and instead tipped Cameron Collins."