NYPD
NYPD stands firm against reporting requirements in POST Act
The POST Act has yet to win over the New York Police Department.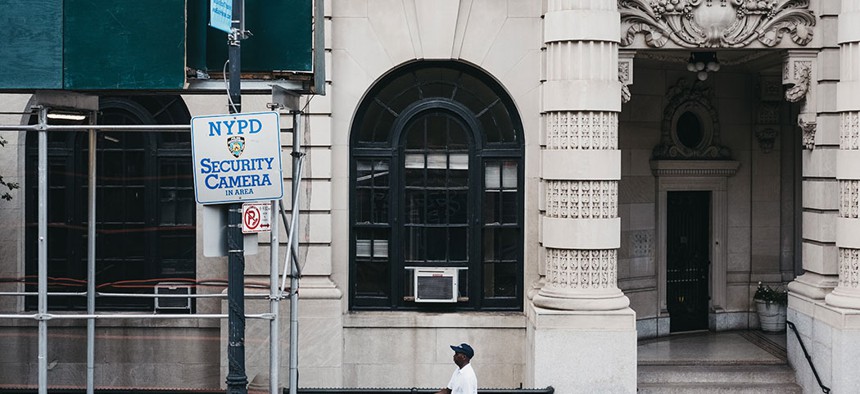 Two years after it was first introduced in the New York City Council, the Public Oversight of Surveillance Technology Act is no closer to winning over the New York Police Department. The POST Act, sponsored by Councilwoman Vanessa Gibson, would require the NYPD to submit information about the surveillance technology it uses, open it up to public comment, and have the police commissioner submit a surveillance impact and use policy report to the City Council.
But despite Gibson and other council members thanking the NYPD officials for appearing and expressing their intent to protect citizens' privacy during Wednesday's Committee on Public Safety hearing, sponsors of the bill and those officials found themselves at a stalemate. The NYPD maintains that the act would put at risk its officers and the population at large if information about the surveillance systems and other kinds of technology it uses were to become public. Officials on Wednesday cited examples of undercover officers being killed after being discovered. NYPD Intelligence And Counterterrorism Deputy Commissioner John Miller said that protecting the privacy of citizens is important. But so is ensuring their safety. "We have to do both," Miller said. "Neither one – privacy or safety of our citizens from violence – can necessarily have priority over the other."
While Miller asked for carve-outs in a future version of the POST Act, he said he couldn't provide specifics about what type of information shouldn't be disclosed – just anything that would risk public safety or ongoing investigations. Council members said they needed specifics in order to write carve-outs, but Miller argued that getting any more specific would mean disclosing the type of information the department needs to protect in the first place. 
"The challenge we face is making these pieces of legislation become so big and so weak that they lose value," Gibson said. "None of us are in this business to pass weak legislation that sometimes is not even worth the paper it's written on."
Not all council members championed the POST Act on Wednesday. City Councilman Chaim Deutsch, for example, said he opposed the bill and questioned why the NYPD even needed to entertain the notion of sharing info about its surveillance technology if it would put officers at risk. While supporters of the bill and the NYPD representatives didn't agree on much, City Councilman Donovan Richards amicably pointed out toward the end of Wednesday's hearing that while the council would like the NYPD on board, it doesn't need it. "Gentlemen, you do realize that we are empowered to pass legislation with or without you?" Richards asked.
For the rest of today's tech news, head over to First Read Tech.
Powered By
NEXT STORY: Is de Blasio passing the buck on street homelessness?