Labor
On the 2020 labor agenda: Construction safety, decriminalizing sex work
Will lawmakers boost workers' rights next session?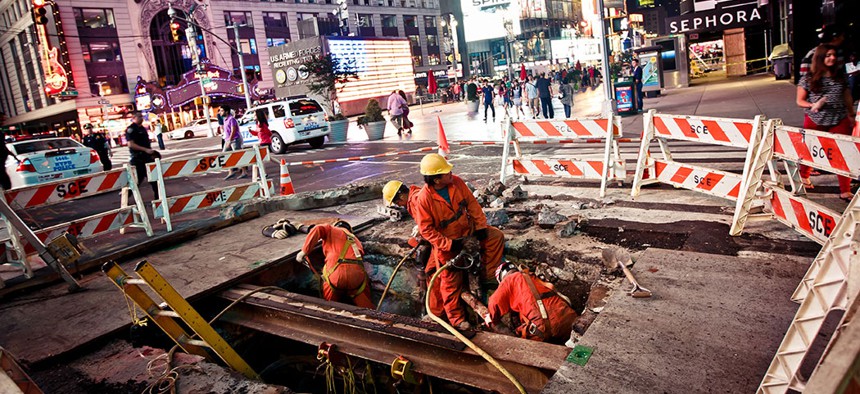 With Democrats in firm control of state government, the party's allies in organized labor stand to benefit in the year ahead if the Legislature passes new legislation that is friendly to workers. Some efforts will be relatively controversial, such as a bill to expand the use of the prevailing wage in public works projects. Others will be lower-profile measures but arguably as important to key Democratic constituencies, including a bill tailored to help immigrants and other populations vulnerable to exploitation by traffickers and unscrupulous employers. Here's a look at some of the other top labor issues coming up in the 2020 session.
Construction safety
Lawmakers are looking to finally get Carlos' law over the finish line in the upcoming session, a bill that would establish the crime of endangering the welfare of a worker and increase fines on negligent developers. The bill is named in honor of Carlos Moncayo, a 22-year-old construction worker who died in 2015 after a work site trench collapsed on him. The bill passed an Assembly committee this past session but did not get a floor vote in either legislative chamber.
With Democrats in control, reforming the state Scaffold Law is highly unlikely togain any traction in the state Legislature this year. The construction industry and some lawmakers want to change the law that makes property owners solely liable for injuries incurred on work sites. Critics say that this makes it more expensive to build in New York, while supporters say that the 135-year-old law is as relevant to worker safety now as it was when it first passed.
Labor advocates and the New York State Trial Lawyers Association are also vowing to push for a law that could boost payouts in wrongful death lawsuits. The bill has failed to pass for more than a decade, and though it has wide-ranging bipartisan support, opposition from the construction industry and government fiscal watchdogs could keep the bill stuck in committee once again.
Civil service
The work of the legislative civil service committees do not usually garner headlines, but they are an important nexus between elected officials and powerful public sector unions. In the upcoming year, those committees will deal with many pieces of parochial legislation tailored to help individuals and localities secure exceptions to the state's pension and civil service laws. Efforts will also continue to resolve ongoing issues with first responders and other public employees who have 9/11-related illnesses. State Sen. Andrew Gounardes has expressed interest in using his civil service committee to examine how best to reassert the role of public universities as feeder schools to the civil service system, as well as the effects that proposed cuts to the federal Public Service Loan Forgiveness Program – which reduces student college debt for government workers – would have on public employees in New York.
Public sector unions representing transit workers and firefighters are also looking to secure more benefits for their members and "pension equity," whereby they would have the same pension benefits as other public employees or what they had before previous budget cuts. Plans to restructure the state court system could affect public employees and their benefits, potentially catalyzing additional legislative action if the restructuring is implemented.
Decriminalizing sex work
One controversial issue that came up at the end of the previous legislative session was legislation that would decriminalize the buying and selling of sex. A coalition of groups advocating for the bill argued that full decriminalization would reduce the harm caused by sex trafficking by eliminating the enforcement of laws forbidding paid sex between consenting adults. Opponents include people who oppose the legislation on moral grounds, while a competing coalition supports decriminalizing prostitution while still enforcing laws against johns, pimps and traffickers. The competing bills highlight differences within the Democratic legislative conferences over the extent to which prostitution laws should be relaxed or eliminated.
Democrats are also looking to repeal a state law that outlaws loitering for the purposes of prostitution. Supporters of the legislation say that the law has been disproportionately enforced against transgender people of color. The bill passed an Assembly committee but did not come up for a full vote in either chamber. A third bill would allow victims of human trafficking to get prostitution-related criminal convictions vacated.
-with reporting by Jeff Coltin
To see more Setting the Agenda pieces click here.