Technology
New bill would ban facial recognition use by law enforcement in New York
State Sen. Brad Hoylman introduces a bill to stop law enforcement agencies from using facial recognition.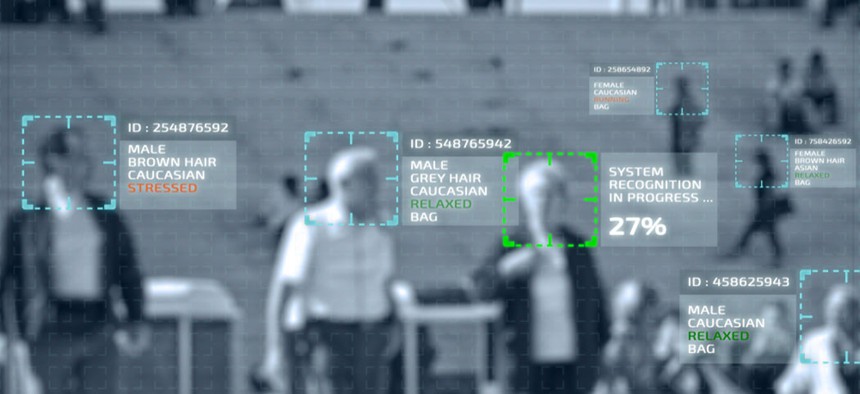 San Francisco did it. Somerville, Massachusetts did it. Now, New York's own state Sen. Brad Hoylman wants to do it – the "it" being banning the use of facial recognition technology by law enforcement. On Monday, Hoylman announced legislation that would prohibit law enforcement agencies – like the New York Police Department – from using facial recognition and other biometric surveillance technologies. Uses of tools like fingerprinting and the state's DNA identification index would be exempted from the ban, and the legislation would also establish a task force to recommend standards for future uses of the technology.
"Facial recognition technology threatens to end every New Yorker's ability to walk down the street anonymously," Hoylman said in a statement. "New York must take action to regulate this increasingly pervasive and dangerously powerful technology before it's too late."
While advocacy groups have long warned government to be wary of facial recognition, Hoylman's bill comes one week after a revelatory investigation by The New York Times into the facial recognition software Clearview AI and its partnerships with law enforcement. Notably, despite the NYPD saying it has not officially partnered with Clearview AI, some officers have been accused of using the software – which scrapes billions of photos from the web to serve as its database – on their personal devices to assist in investigations.
Among law enforcement agencies and some others, however, the refrain has been "regulate the technology, but don't ban it." An op-ed this past weekend from former NYPD Commissioner Bill Bratton said something similar – that facial recognition has its flaws and risks when used irresponsibly, but that it's ultimately a crucial tool that makes the job of law enforcement easier. If the NYPD's response to a New York City Council bill that would require the agency to merely report on the technology it uses, Hoylman and other lawmakers who favor banning biometric surveillance should expect a spirited debate. 
"We will review the language of the bill when it becomes available, but to not use technology like this would be negligent," Jessica McRorie, a spokeswoman for the NYPD's deputy commissioner of public information said in a statement.
For the rest of today's tech news, head over to First Read Tech.
Powered By
NEXT STORY: Talking FinTech with Cross River Bank's Phil Goldfeder