Technology
New York gets a big broadband win
New York is now eligible for $16 billion in broadband funding.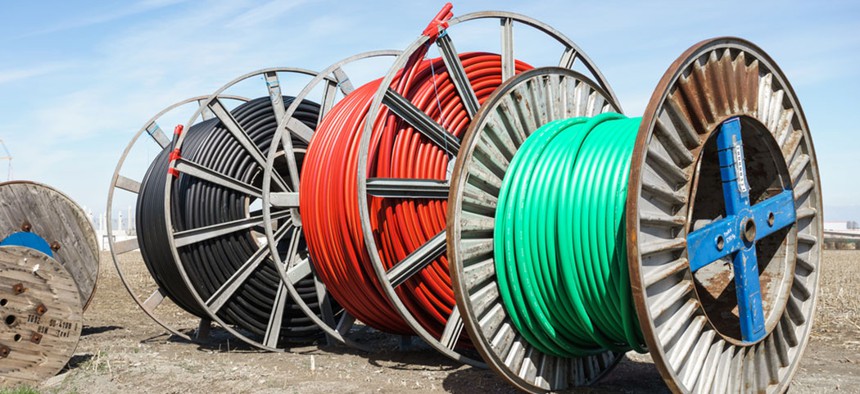 New York's fight to close the digital divide will be an uphill battle, but after a reversal from the Federal Communications Commission last week, the climb won't be quite as steep. 
When, earlier this year, the FCC released a list of 48 states that would be eligible to receive awards from the first phase of a national fund to close the broadband gap in rural areas, New York – along with Alaska – was excluded; the reason given was that both states already received federal funding for that purpose. But after a bipartisan group of lawmakers – including Reps. Antonio Delgado and Elise Stefanik – decried the exclusion, FCC Chair Ajit Pai on Thursday reversed the decision, making New York eligible for the $16 billion in broadband funding through the Rural Digital Opportunity Fund.
Delgado, for whom broadband access is something of a signature issue, praised the decision on Thursday. "The FCC's initial plan to block New York's Phase I participation was unjustified and unprecedented," he said in a press release. "Today's result is an important victory for our state, but it is just the first step of many needed to ensure upstate communities aren't once again left on the wrong side of the digital divide."
Still, while the FCC removed the language specifically barring New York from participating in phase one of the Rural Digital Opportunity Fund, the commission did approve a separate provision that could reduce or eliminate eligibility for areas that have already received money through similar state or federal broadband subsidy programs. In other words, parts of New York may still be ineligible – a possibility that didn't go unnoticed by Delgado. "Of paramount importance will be the FCC's treatment of regions that lack qualifying broadband service despite having received some degree of state support," he said. "I will continue to work closely with my partners in Congress, New York State and the FCC to secure favorable outcomes for these high-cost, high-need upstate communities."