Criminal Justice
Bail reform reduced jail populations, but racial disparities worsened
New report details how the criminal justice system changed during the pandemic.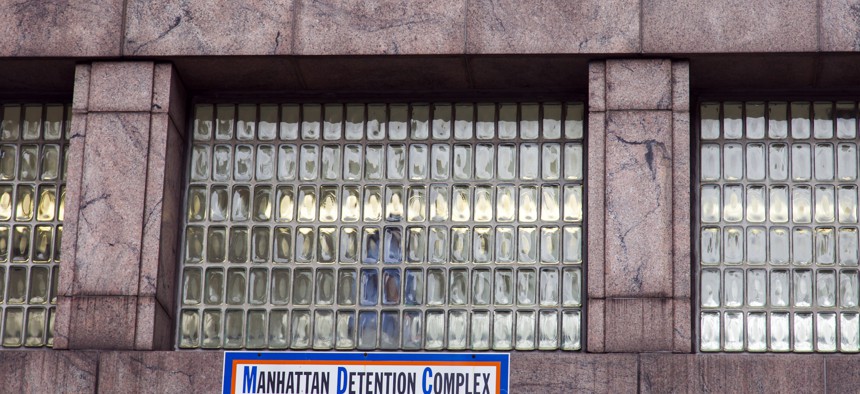 When New York passed bail reform in 2019, lawmakers were trying to reduce the state's jail population and tackle racial disparities in detention. While the law has succeeded on the first piece, a new report from the Vera Institute of Justice shows that racial disparities have actually worsened after the bail reform law went into effect in January 2020.
Black people in New York City were 5.3 times more likely to be held in jail than white people as of March 2019, according to the analysis. By February 2020, that disparity grew to being 6.2 times more likely and grew slightly more during the height of the COVID-19 pandemic in April. Similar trends were seen beyond the city and were sometimes even more uneven in Western New York. Black people in Erie County were 9.3 times more likely to be kept in jail compared to white people in February 2020, when that number was 7.7 times more likely in March 2019.
It's unclear what is driving the trend because of limited data, said Jullian Harris-Calvin, director of the Greater Justice New York program at Vera. "Are police arresting people at different rates for the same charge? What are (district attorneys) doing with those charges once they're charged? Are they asking for bail more for Black folks and Latinx folks over white folks? … Those are questions we want to know."
Jail populations declined over the course of the past year, driven both by the bail reform law as well as the COVID-19 pandemic, which initially slowed down arrests and led judges and prosecutors to take efforts to reduce the number of people sent to jail. Those numbers have ticked back up since the summer, however.
The report also found that people in jails were often staying longer, which Harris-Calvin said happened because of pandemic-related court delays and because people held in jail now often have higher bail amounts. In the counties that were surveyed outside of New York City, the report found that the number of people held on bail of less than $1,000 declined by nearly 85% from March 2019 to February 2020. The number of people who were able to post bail in one day or less declined by 15 percentage points in that time period in those counties outside New York City.
Harris-Calvin said that higher bail amounts could be a result of judges not taking better consideration of mandates ensuring affordability is taken into account when setting bail. The greater proportion of severe charges, such as violent felonies, landing people in jail also likely played a role in this trend.
Overall, it's still difficult to figure out what the bail reform law's overall impact has been. The pandemic's upheaval of the criminal justice system has certainly complicated things. And on top of that, certain provisions of the law were rolled back last year. "It's hard to parse out like, how much of this was bail reform and how much it was COVID?" Harris-Calvin said.
Powered By
NEXT STORY: The leftover lottery