New York City
Maloney seeks permanent compensation for 9/11 victims
The funds for 9/11 victim compensation may run out before 2020.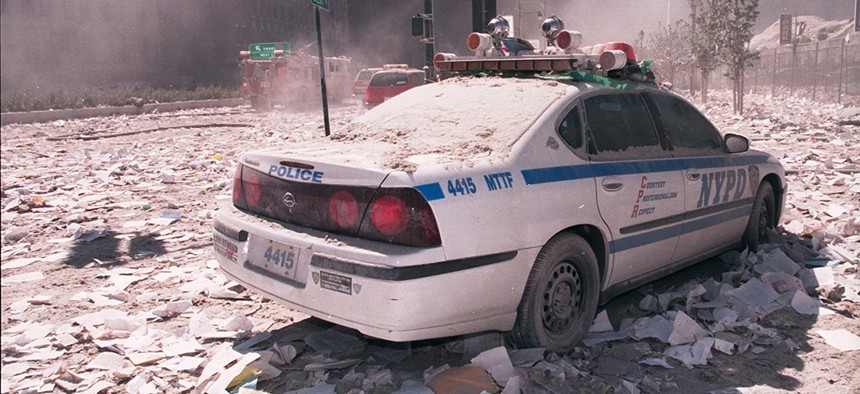 The James L. Zadroga 9/11 Health and Compensation Act was "one of the few bipartisan efforts in Congress," as Rep. Carolyn Maloney put it.
But is there enough money to cover all the costs?
The landmark legislation provides for health care for responders and survivors of the Sept. 11, 2001, terrorist attacks through the World Trade Center Health Program. The Zadroga Act was originally signed with temporary funding in 2011, and in 2015, Congress extended the health program with $3.5 billion – funding intended to provide coverage for 75 years.
The 2015 bill also fully funded the Victims' Compensation Fund, which was first established in 2001 to compensate those who lost loved ones or were injured in the attacks, for five years at a cost of $4.6 billion.
According to Maloney, Rupa Bhattacharyya, the special master of the VCF, fears that the money is running out sooner than anticipated. "Looking at the data more recently, I'm starting to get a little concerned," Bhattacharyya told the Daily News last month.
Then, early this month, Bhattacharyya announced that due to an increases in claims, including many cancer cases, funds to cover claims during the current authorization will be insufficients and awards might have to be reduced, according to Maloney's office.
"This cannot be allowed to happen," Maloney wrote in a joint bipartisan letter along with Reps. Jerrold Nadler and Peter King and U.S. Sens. Charles Schumer and Kirsten Gillibrand.
With the 9/11-related death toll rising and concerns being raised about the longevity of the fund, Maloney has set VCF legislation at the top of her congressional priorities. "We have to pull together, in a bipartisan way, on the authorization of the Victims' Compensation Fund," Maloney said. "Essentially, it is my goal to make it permanent like we did the World Trade Center Health Program. That will be our task when we go back to Congress."
In March, Maloney resisted Office of Management and Budget Director Mick Mulvaney's proposal to transfer the World Trade Center Health Program from being overseen by the National Institute for Occupational Safety and Health to the Centers for Disease Control and Prevention. After much bipartisan opposition from Maloney, fellow New York Reps. Jerrold Nadler and Pete King, and other Zadroga Act supporters, the transfer has not occurred. "Overall, both of the programs are doing well despite the efforts of Mulvaney to try to hurt it," Maloney said.
Editor's note: This post has been updated with details from comments from Bhattacharyya and a bipartisan letter from New York members of Congress.