Campaigns & Elections
Election officials look to avoid primary mishaps in November
The state will need a lot more money to make sure the general election runs smoothly.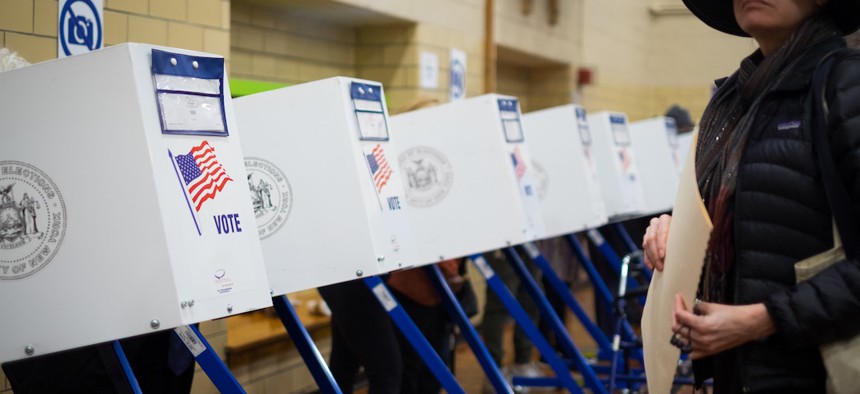 After six weeks of hashing out the June primary results in New York City, it's time now to begin preparing for the general election in November as the coronavirus pandemic remains far from over. And if the primaries were tough for the state and local boards of elections to handle, a contentious presidential election promises to be even more difficult.
The state Legislature held a joint hearing on Tuesday to assess what went wrong in the primary – which was plagued with delays and saw nearly 100,000 absentee ballots invalidated in New York City alone – and how to prevent more mishaps in November. The big takeaway: It won't be cheap. Officials from the state Board of Elections testified that they need at least $50 million to process an estimated 5 million absentee ballots, about four times the total number of ballots cast in the primary. During a normal election year, it usually costs about $25 million to process a general election. And as of now, a state Board of Elections official said that extra funding for additional manpower and resources is not in place. Either way, the results will take extra time to certify, perhaps even as long as it took for the primary.
New York City Board of Elections Executive Director Michael Ryan also testified about the long delays and his agency being accused of voter disenfranchisement. He admitted that he had some staffing issues he needed to address, but largely placed the blame on the U.S. Postal Service, asserting it was the reason that people received ballots late. Certainly, the post office holds the sole responsibility for failing to postmark ballots, an issue that led to a lawsuit in order to count some ballots that were not postmarked.
The state Legislature already passed some bills in order to address some of the pandemic-related issues that had been expected for the primary, including expanding the definition of "temporary illness" so anyone can apply for an absentee ballot, allowing boards of elections to mail out ballots immediately after receiving an application and permitting ballots that were not postmarked and received the day after Election Day to be counted. But as of yet, Gov. Andrew Cuomo has not acted on any of the bills.
Powered By
NEXT STORY: Key labor unions endorse Democrats in Western New York