Albany's Top 10 Lobbyists of 2018
Albany's Top 10 Lobbyists of 2018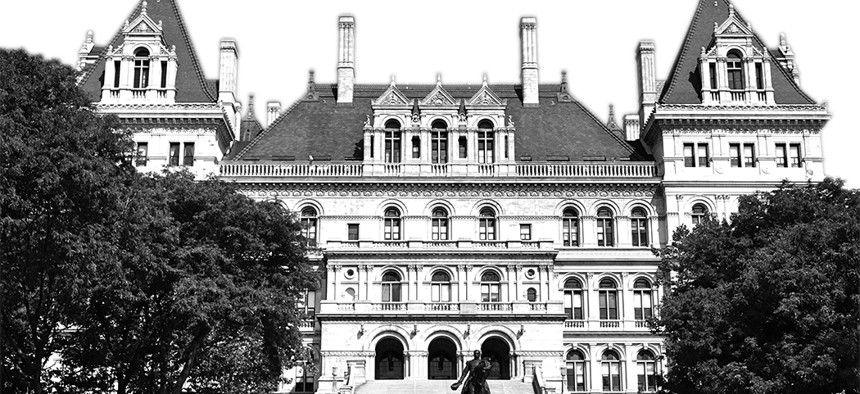 For most of the year, lobbyists try to stay out the news, working meticulously behind the scenes in government on behalf of their clients. But once a year, there is some press that lobbyists are happy to get: a place on the list of top lobbying firms in Albany as part of the state Joint Commission on Public Ethics' annual lobbying report. The 10 firms that make the list can proudly count themselves among the most powerful lobbyists in the state.
This year's list didn't shake things up too much compared to last year. The top three firms all stayed the same, with Kasirer keeping the top spot it earned last year. Brown & Weinraub notably upped its earnings by more than $2 million over the previous year, putting the firm in a close second to Kasirer.
Wilson Elser dropped off the list this year and was replaced by Pitta Bishop & Del Giorno. Otherwise, the firms on the list remained the same, with a little shuffling among the top 10.
Total lobbying spending decreased slightly since last year, dropping from $243 million to $240.1 million. But that does not take away from the overall increase in lobbying spending over the past decade, which has increased about $70 million since 2007.
In our latest feature on Albany's top lobbyists, we check in with all 10 firms to see what they considered to be their biggest accomplishment in 2017, and to highlight some of their key employees, clients and industries.
1. Kasirer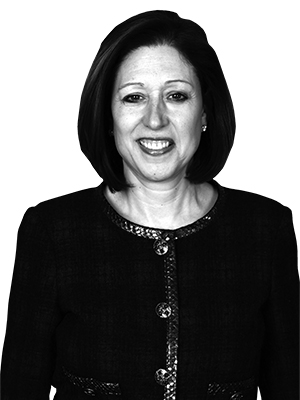 Previous rank: #1
2017 compensation: $11,495,411
Although Suri Kasirer began her firm in New York City in 1997, it has since grown into not only the top lobbying firm in New York City, but the top firm in the entire state, beating out larger firms without even having a physical presence in Albany. Kasirer once worked in Albany for then-Gov. Mario Cuomo as his special assistant before making the jump over to lobbying. Kasirer appeared on City & State's Albany Power 100 list last year at No. 23.
Key employees: Executive Vice President Julie Greenberg and Associate Vice President Chelsea Goldinger
Key industries: Real estate, health care, technology, telecommunications and nonprofits
Major clients: SL Green Realty Corp., Vornado Realty Trust, MGM Resorts International, Delta Air Lines Inc. and Altice
Biggest accomplishment in 2017: "Kasirer successfully positioned Cubic Transportation Systems to win the nearly $1 billion Metropolitan Transportation Authority contract to replace the MetroCard with a next-generation fare payment system that will be installed in subways and buses citywide, and allow the system's users to pay for rides with the wave of a cellphone or credit/debit card. Kasirer designed and implemented the strategic plan that aligned Cubic with key third-party stakeholders and built a strong coalition in support of Cubic's proposal that resulted in Cubic beating out four other major competitors." – Suri Kasirer, president
2. Brown & Weinraub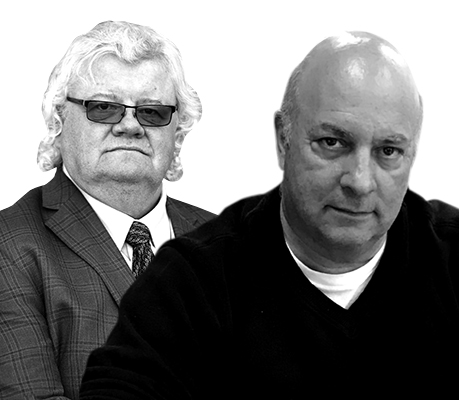 Previous rank: #2
2017 compensation: $11,186,228
The lobbying firm was founded in 2000 by Patrick Brown and David Weinraub. The pair met while they were working for then-Gov. Mario Cuomo. The firm's recent growth has been spurred by an increasing number of health care clients, expanding it beyond its roots in finance, energy and human services. The pair ranked 37th on City & State's 2017 Albany Power 100 list.
Key employees: Kelly Santore, Kim Fine, John Tauriello, John Harris and Alexander L. Betke
Key industries: Finance, human services, health care, education and technology
Major clients: Airbnb, Goldman Sachs, Dell, Mount Sinai Hospital, MetLife Inc.
Biggest accomplishment in 2017: "We have assisted our clients through some of the state's more significant procurements. We have represented our clients' interests in helping to shape transformative regulatory and policy changes. But, most importantly, we strive to offer innovative solutions to our clients' challenges based on our collective knowledge and experience." – Patrick Brown and David Weinraub, co-founders
3. Bolton-St. Johns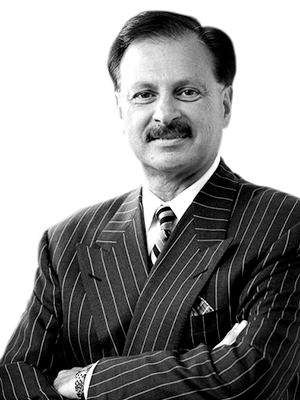 Previous rank: #3
2017 compensation: $8,516,843
Bolton-St. Johns has its roots in New York City, but has since expanded across the state with offices in Albany and Buffalo. Giorgio DeRosa opened the Albany office in 1996. Prior to becoming a lobbyist, he worked for a variety of unions and was at one point district director for Rep. Louise Slaughter. Although DeRosa himself does not have direct ties to the executive office, as many current Albany lobbyists often have, his daughter, Melissa DeRosa, holds a powerful position under Gov. Andrew Cuomo as secretary to the governor. She was ranked as the ninth most powerful person in Albany on City & State's 2017 Albany Power 100 list. The elder DeRosa, along with partner Emily Giske, held the 54th spot.
Key employees: Partners Ed Draves, Bill McCarthy, Emily Giske, Tom Connelly and Jack O'Donnell
Key industries: Education, energy, health care, gambling, transportation and medical marijuana
Major clients: Verizon Communications Inc., Express Scripts Holding Co., Google and Live Nation
Biggest accomplishment in 2017: "Some of our biggest accomplishments in 2017 include expanding broadband access in upstate New York, increasing patient access to medical marijuana by expanding the number of qualifying conditions, improving New York state contracting standards by ensuring that contractors who are debarred on the federal level are unable to bid on state public work contracts and securing a grant for the New York State Pipe Trades Association in last year's budget that is going toward training members in solar thermal technologies. … Most of what we accomplish is not very sexy. We stop really bad things from happening. And we're very good at it." – Giorgio DeRosa, partner
4. Greenberg Traurig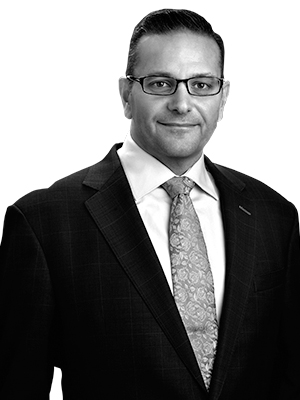 Previous rank: #5
2017 compensation: $7,888,423
Unlike most other firms on this list, Greenberg Traurig has a global presence and is, first and foremost, a law firm. Heading up its lobbying efforts in Albany is Sam NeJame, who leads its New York state Government Law & Policy Practice. He sees that with the growing ethics and legal concerns surrounding lobbying, the fact that Greenberg Traurig exists as a law firm is a great advantage, especially in its ability to provide attorney-client privilege. NeJame added the firm's size gives its lawyers a global perspective on client issues. Harold Iselin, Greenberg Traurig's managing shareholder in its Albany office, was No. 59 on City & State's 2017 Albany Power 100 list.
Key employees: Harold Iselin, Chris Cernik, Bob Harding, Katie Neer and Pam Madeiros
Key industries: Health care, insurance, real estate, technology and education
Major clients: Real Estate Board of New York, New York Health Plan Association, Life Insurance Council of New York, AT&T Inc. and Microsoft Corp.
Biggest accomplishment in 2017: "The former affordable housing credit that was in the city of New York, it was called 421-a. So it had expired a couple years back, and one of the clients that I work for is REBNY, which is the Real Estate Board of New York. And their major initiative for 2017 was the reconstituting of an incentive in the city of New York to help (with) the development of affordable housing. The governor renamed the program to the Affordable (New York housing program), but it's really just a new version of the 421-a law. So I was tasked on behalf of the real estate industry of New York City to negotiate with the governor, with the Assembly, with the Senate to bring an incentive back online. So in 2017, by the end of the session, we were able to do just that." – Sam NeJame, shareholder and chairman of the New York state Government Law & Policy Practice
5. Park Strategies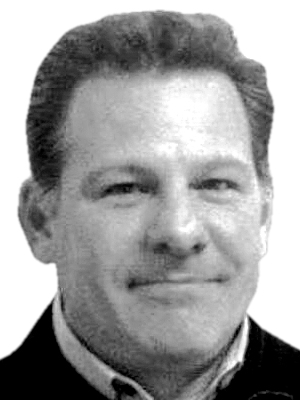 Previous rank: #4
2017 compensation: $6,160,632
Park Strategies was founded in 1999 by former Republican U.S. Sen. Alfonse D'Amato, after he was unseated by Charles Schumer. D'Amato works at the firm with both his son and brother. He continues to be a power player in not just Albany politics, but national politics as well. He recently endorsed Republican U.S. Senate candidate Chele Chiavacci Farley over his longtime friend U.S. Sen. Kirsten Gillibrand. D'Amato ranked No. 75 in City & State's 2017 Albany Power 100 list.
Key employees: Alfonse D'Amato, Armand D'Amato, Christopher D'Amato and Kraig Siracuse
Key industries: Banking, insurance, telecommunications, construction and real estate development
Major clients: Microsoft Corp., Marijuana Policy Project, Nassau Health Care Corp., The Walt Disney Co. and Northwell Health
One way the lobbying business is changing: "The biggest one is obviously the legal one with respect to registration and public relations, where it's now registered activity to talk with editors. There's also a continued trend of need for expertise and professionalism and higher standards, especially with any conflicts and ethics. The bar is continually raised, and that's a good thing. There is value to firms like Park Strategies that have a lot of depth and a lot of intelligent people who have experience, and that is a trend that values knowledge." – David Catalfamo, managing director
Editor's note: Park Strategies declined to respond to questions. Its comment is from 2016's feature.
6. Hinman Straub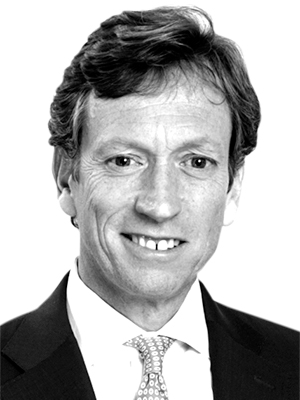 Previous rank: #7
2017 compensation: $5,996,564
Hinman Straub is the oldest firm on the top 10 list, founded in 1932 during the Great Depression, decades before any of the other firms, by Harold Hinman and Vanderbilt Straub. It has grown slowly over the years, expanding well beyond its roots representing local banks and defending insurance companies.
Key employees: James Carr, Bartley J. Costello III, Terri Crowley, Caron Crummey and Heather Evans
Key industries: Health care, human services, insurance, education, telecommunications and energy
Major clients: Blue Cross Blue Shield plans, Verizon Communications Inc., LeadingAge, Con Edison, Centers Health Care and Toyota Motor Corp.
Biggest accomplishment in 2017: "We had a number of successes in 2017, as well as some setbacks. Our goal is to develop creative solutions for clients and then to relentlessly pursue success." – Sean Doolan, shareholder and chairman of the firm's Government Relations Department
7. Capalino+Company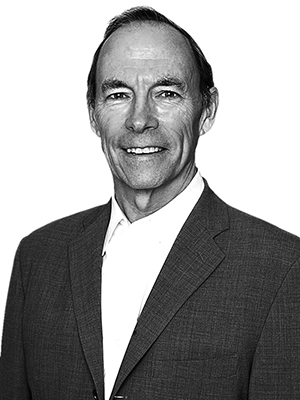 Previous rank: #6
2017 compensation: $5,933,390
Capalino+Company may be best known for its work in New York City and founder James Capalino's close ties to Mayor Bill de Blasio, but the firm also has a significant presence in Albany. Albeit, not a physical presence. Much like fellow New York City powerhouse Kasirer, Capalino+Company has no real Albany office, but has nonetheless asserted great influence on Albany politics and state agencies. Capalino was a newcomer to City & State's 2017 Albany Power 100 list, ranked as the 58th most powerful person in Albany.
Key employees: Travis Terry, Richard Barth and Rich Kassel
Key industries: Real estate, technology, environment, transportation, health care and nonprofits
Major clients: Uber Technologies Inc., Macy's Inc., Whole Foods Market Inc.
Biggest accomplishment in 2017: "2017 was a great year for us, we had a record number of client successes – securing approval for a new brownfields tax credit for our client Curbcut Urban Partners is one example. But what we're most proud of is the growth of our firm. We've added incredible talent and launched new services that complement our lobbying work. We now work with our clients to secure financial incentives, develop (corporate social responsibility) and environmental sustainability strategies, create new business opportunities and effectively grow their organizations. We also launched the nation's first app to help MWBE companies secure city and state RFPs, which has been a tremendous success." – James Capalino, CEO
8. Ostroff Associates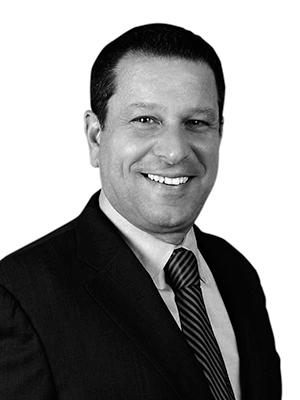 Previous rank: #9
2017 compensation: $5,289,191
Rick Ostroff founded the firm in 1995. Before then, he had a long history in state politics and served under then-Gov. Mario Cuomo in more than one post. Notably, he was the governor's assistant for legislative affairs, directly advising him on legislative issues and serving as his liason to the state Legislature. Ostroff Associates prides itself on the long-term relationships it fosters with its clients. Its very first client when the firm first opened, the New York State Monument Builders Association, is still a client today.
Key employees: Scott Wexler, Diana Ehrlich, Chris Bombardier and Dave Wehner
Key industries: Economic development, technology, finance, transportation and energy
Major clients: New York State Monument Builders Association, Hewlett-Packard Co., FedEx Corp., Walmart Inc. and Churchill Downs
Biggest accomplishment in 2017: "Our clients have been fortunate to have some great successes in 2017 and we are proud to play a role in their success. But we generally don't discuss them. Their successes aren't attributable to us, but rather the dedicated elected officials who make things happen and our clients who provide us the tools and ability to navigate the complexities of government on their behalf." – Rick Ostroff, president and CEO
9. Pitta Bishop & Del Giorno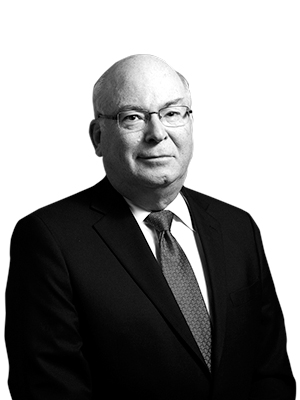 Previous rank: New to list
2017 compensation: $5,001,878
Pitta Bishop & Del Giorno is the affiliated consulting firm for the law firm Pitta LLP. The firm has had great influence in New York City, with a hand in helping former Council Speaker Melissa Mark-Viverito get elected. Robert Bishop heads up the Albany office, helping to represent the interests of organized labor in the state Capitol and before state agencies. The lobbying firm maintains close ties with the law firm to best represent its clients from both legal and legislative standpoints.
Key employees: Theresa Cosgrove, Cesar Cardenas, Nadya Stevens, Matt Mataraso and Jason Hecker
Key industries: Labor unions and nonprofits
Major clients: Uniformed Sanitationmen's Association Local 831, The Black Car Fund, Communications Workers of America Local 1182 and District Council 37 Local 420
Biggest accomplishment in 2017: "Lobbying for an enhanced benefit for the survivors of NYC sanitation women and men who died in the line of duty, which when signed into law, became effective retroactively 20 years. The legislation also removed the prohibition of remarriage by a surviving spouse beneficiary." – Robert Bishop, partner
10. Manatt, Phelps & Phillips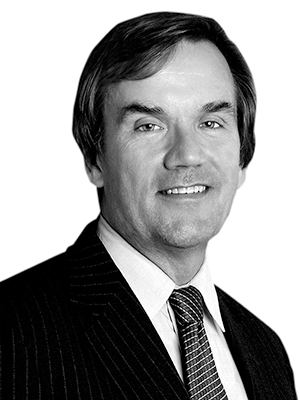 Previous rank: #8
2017 compensation: $4,558,580
Manatt's Albany office, as well as the national firm at large, originally focused mostly on health care. Though it still continues to represent key players in the New York health care industry, it has more recently diversified its representation. Although no member of the Manatt Albany team made it onto last year's City & State Albany Power 100 list, senior adviser Bruce Gyory is a frequent political commentator in City & State as well as numerous other publications. At the head of Manatt's Albany office is James Lytle, who, like many other lobbyists on this list, used to work in state government under then-Gov. Mario Cuomo as his assistant counsel for health and human services.
Key employees: James Walsh, Julia Donnaruma, Megan Sherman and Bruce Gyory
Key industries: Health care, education, transportation, human services and insurance
Major clients: New York University, University of Rochester, SUNY Upstate Medical University, Planned Parenthood Empire State Acts and Memorial Sloan Kettering Cancer Center
Biggest accomplishment in 2017: "Overall, it may have been helping our health care and human services clients navigate the uncertainty created by Congress and the new federal administration over the future of Medicaid and the ACA. More specifically, our advocacy helped ensure coverage of 3D mammography, streamlined requirements for the Nurse-Family Partnership program, obtained capital support for settlement houses, secured an increase in accidental disability retirement benefits for city police officers, established a diversity in medicine scholarship program and obtained the appropriation of $2.5 billion over five years for vital housing programs." – James Lytle, partner