The Real Estate Power 50
Recognizing the 50 most powerful people in 2019 New York real estate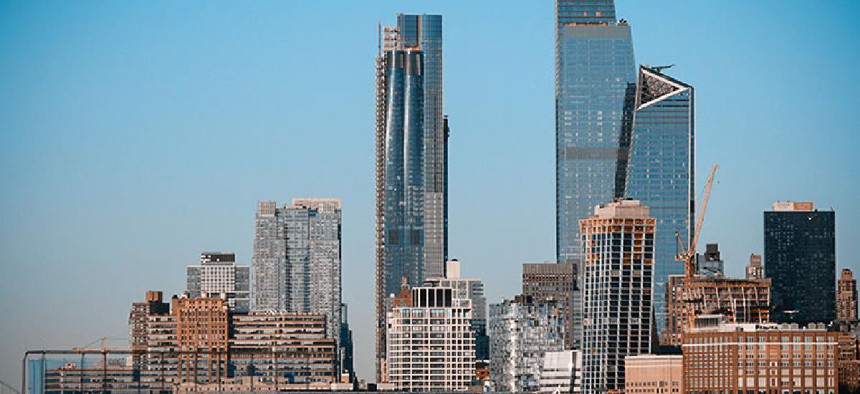 Twenty-five billion dollars. A skyscraper with the highest outdoor observation deck in the Western Hemisphere. Hudson Yards – described as "a city within a city" – is the largest private real estate development in U.S. history, praised by some as the city's latest architectural attraction and economic boon, and criticized by others "a dystopian playground" for the wealthy. A labor fight over the project became one of New York's bitterest real estate disputes, with the Building and Construction Trades Council of Greater New York assailing the Related Cos.' use of nonunion labor – but shortly before its unveiling on March 15, the two sides reached a truce.
In our inaugural Real Estate Power 50, we recognize Related's Stephen Ross and Jeff Blau, labor union boss Gary LaBarbera, and 47 other leaders reshaping New York, plus 10 up-and-coming industry professionals. We reached out to insiders and experts to compile this list, ranking each person based on their achievements and their political clout. Since we cover elected officials on a day-to-day basis, we limited this list to those who influence policymaking from the outside.
Without further ado, we're pleased to introduce the 50 most powerful people in New York real estate.
1. Stephen Ross & Jeff Blau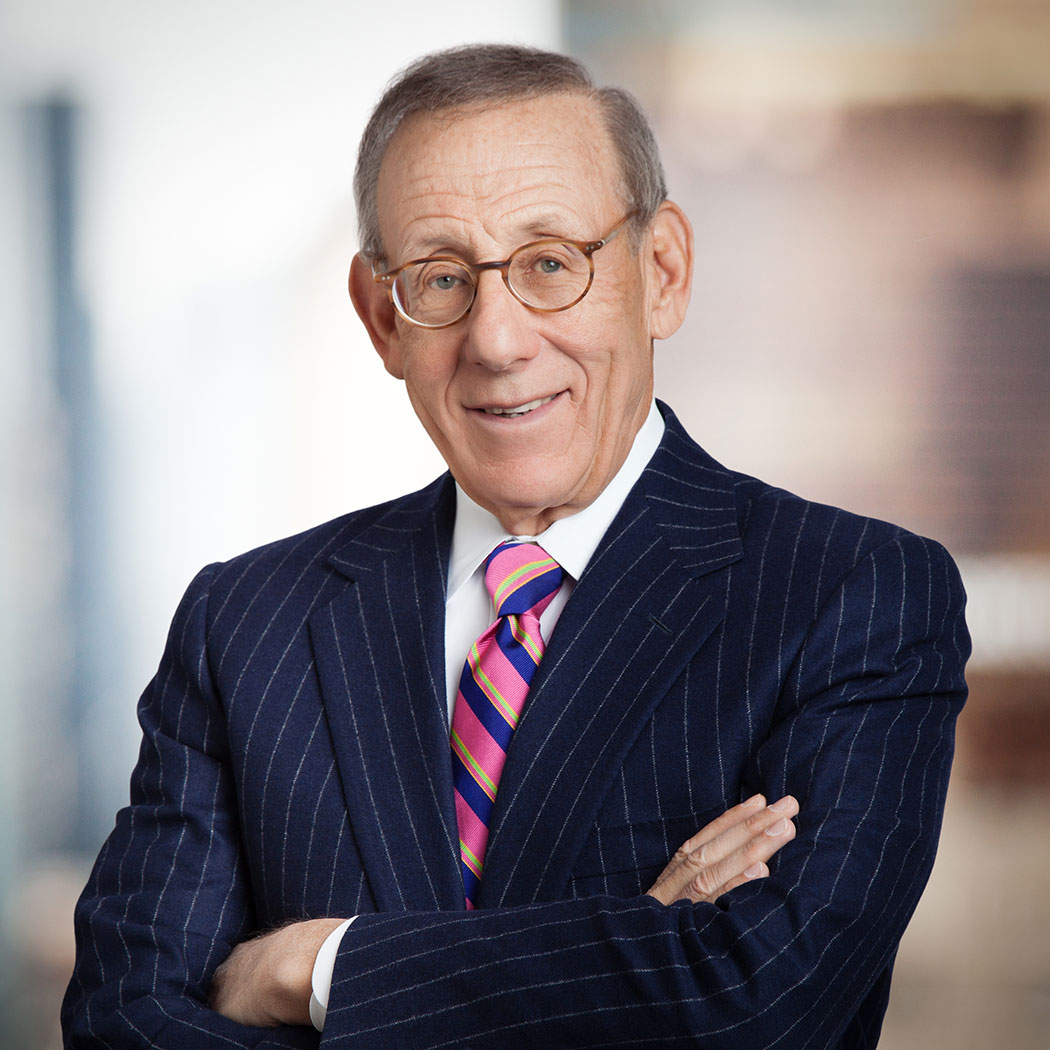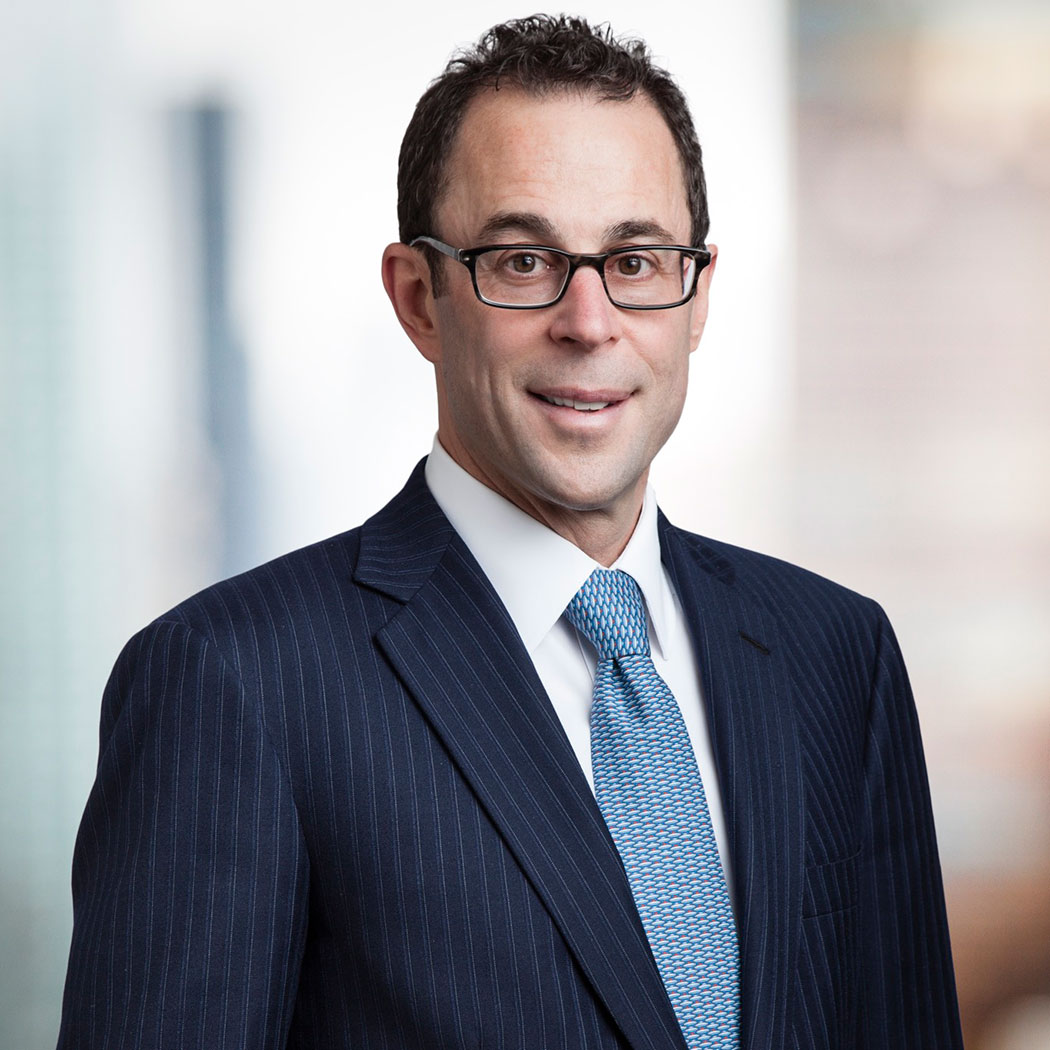 Chairman; CEO, Related Cos.
Last month, Related Cos. unveiled Hudson Yards, a project so massive that New York City stretched the No. 7 train all the way to the Hudson River for it – no small feat in a city where subway expansions can take decades. Hudson Yards – the magnum opus of 78-year-old billionaire Stephen Ross – is the largest private development in U.S. history: a $25 billion, 28-acre mixed-use ecosystem whose tallest tower will reach 1,100 feet.
Ross even stepped down as CEO to focus on its completion, handing the reins to heir apparent Jeff Blau, who has worked at the company since Ross recruited him out of college. Ross wanted to build a centerpiece that would make Hudson Yards the city's main attraction, and Blau helped carry out plans for the hive-like structure which, he says, "is going to be to New York City what the Eiffel Tower is to Paris." The duo's influence is demonstrated by their ability to tangle with one of the city's largest unions – and win – even when it also pits them against Gov. Andrew Cuomo.
2. Steven Roth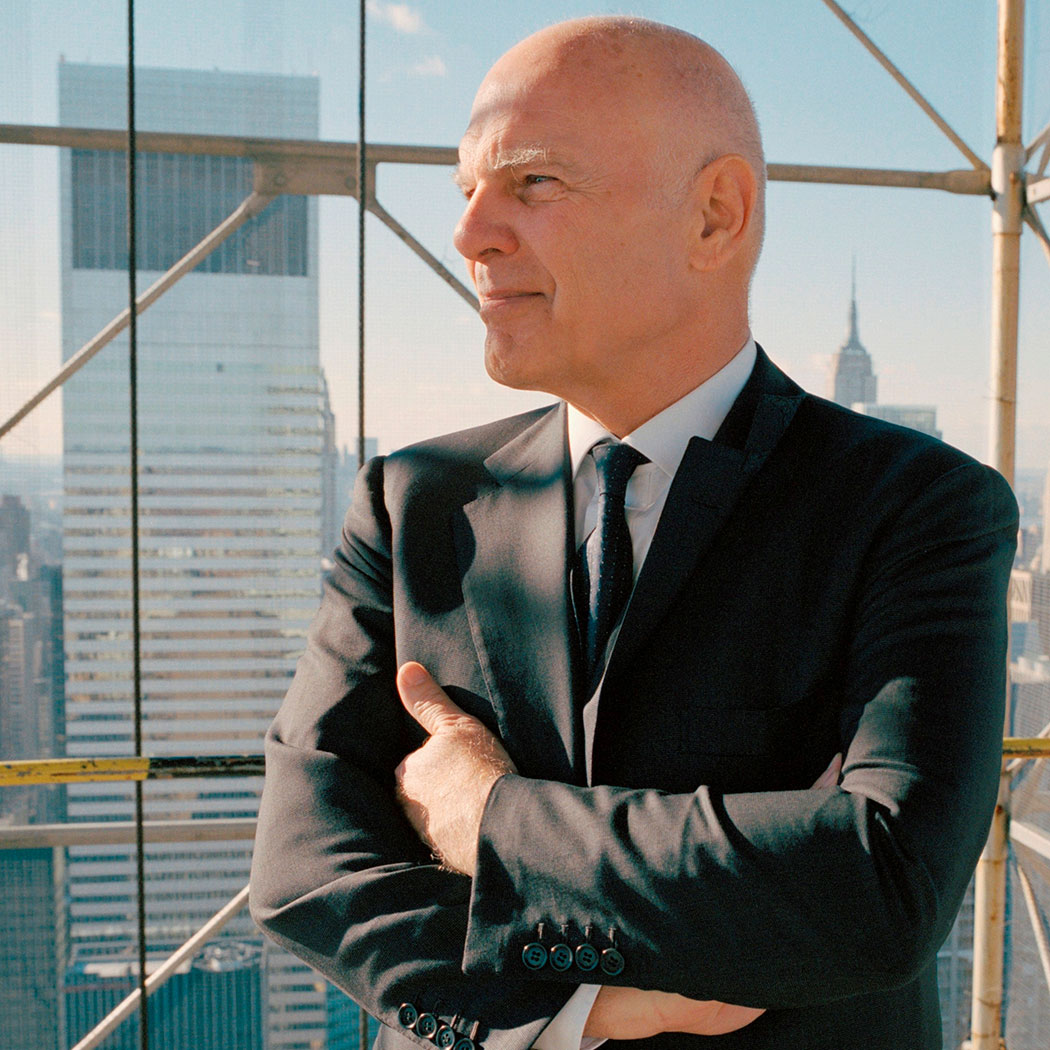 Chairman and CEO, Vornado Realty Trust
Not only does Vornado Realty Trust control the largest amount of private property in New York City – nearly 30 million square feet – but the company is staying relevant by courting big tech players like Facebook. Some speculate that the Farley Post Office project next to Penn Station could bring more tech companies to the table, but Steven Roth says he is keeping his options open.
Although he's a major donor to Gov. Andrew Cuomo, Roth has had an up-and-down relationship with the governor. Roth waffled on Cuomo's push for the Gateway rail tunnel, and the governor temporarily dropped Vornado from the Farley Post Office project.
Roth, who founded Vornado in 1980, has played a significant role in shaping the city's landscape – including installing an eight-story LED screen in Times Square in 2014. The developer enjoys a long-standing business partnership with President Donald Trump, co-owning with the president a skyscraper described as Trump's most valuable New York City building: 1290 Sixth Ave. He served as one of Trump's top economic advisers during the 2016 presidential campaign.
3. Douglas Durst
The Durst Organization
Chairman, The Durst Organization
Douglas Durst helped oversee the development of One World Trade Center, the crown jewel of the family-owned real estate company's portfolio. The Durst Organization's 13 million square feet of office space across the city include the Bank of America Tower at One Bryant Park. A board member at the Real Estate Board of New York, The New School and the Trust for Public Land, Durst says urban density helps preserve the environment – and built 4 Times Square, billed as the nation's first sustainable skyscraper.
The Durst Organization is not shy about getting involved in elections, last year donating (through several LLCs) $150,000 to Rep. Sean Patrick Maloney's campaign for state attorney general and $10,000 to Letitia James' campaign. The company was the largest donor to Gov. Andrew Cuomo's 2018 re-election campaign, contributing $75,000.
The family hasn't avoided controversy, including the high-profile murder case against Douglas' brother, Robert. Douglas Durst – whose father put up the National Debt Clock in Times Square in 1989 – has criticized President Donald Trump for driving up the country's debt.
4. John Banks
REBNY
President, Real Estate Board of New York
John Banks faces an uphill battle as Real Estate Board of New York president in 2019 thanks to an empowered Democratic state Legislature poised to pass major rent reforms. In Albany, lawmakers have moved to close the LLC loophole, and will likely tackle preferential rent and the vacancy decontrol threshold – and maybe even pass universal rent control.
It's not any better in New York City for the state's pre-eminent real estate trade group, with the City Council targeting commercial landlords, broker fees and security deposits, while changing trash pickup zones. Banks is warning New York City officials to tighten their belts, telling Real Estate Weekly that "good economic times can't last forever, and another period of downturn will inevitably come."
Yet Banks, the first black president of the 120-year-old real estate board, has the benefit of experience as he navigates these challenges. He started out in then-Mayor Ed Koch's administration, worked for the New York City Council, and later was in government relations at Con Edison. He has sought to work with Albany Democrats on issues like congestion pricing.
5. Scott Rechler
MTA
Chairman and CEO, RXR Realty
An outspoken business leader, Scott Rechler uses his bully pulpit as head of a firm that manages over 20 million square feet of commercial real estate space in the New York City metro area to promote issues like get-out-the-vote efforts, fixing the subways and reducing gun violence. He was effective in pushing for better transit and infrastructure as an appointee of Gov. Andrew Cuomo on important governmental bodies: As a member of the Metropolitan Transportation Authority board, Rechler led efforts to streamline the unwieldy procurement process; and as a board member of the Port Authority of New York and New Jersey, he helped oversee the World Trade Center redevelopment.
Rechler, who chairs the Regional Plan Association, has even lobbied President Donald Trump. He has reportedly met with the president to advocate for local infrastructure, such as the Gateway rail tunnel project, for which funding remains in limbo. On Long Island, where Rechler is based, RXR Realty is building the Nassau Hub, the mixed-use project surrounding the refurbished Nassau Coliseum.