The 2019 Finance Power 50
Recognizing the 50 most powerful people in New York finance.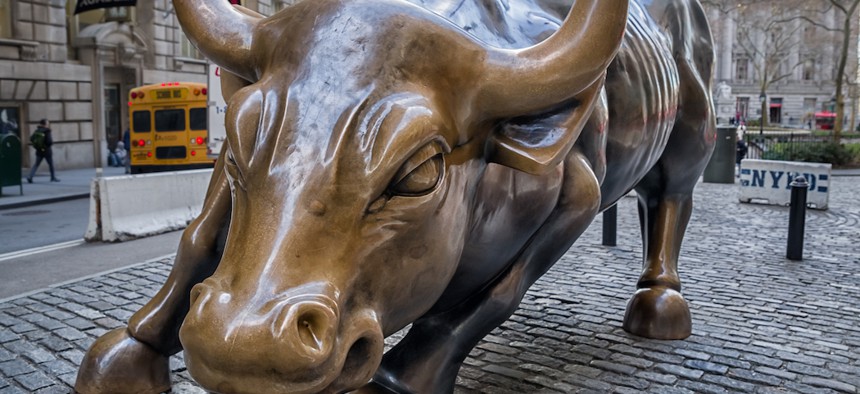 From Wall Street executives to billionaire philanthropists to the heads of credit card empires, there is no shortage of financial power brokers in a state that's home to the world's largest stock exchange.
Unsurprisingly, this inaugural list of leaders driving the banking and investment industry in New York includes financial giants like Michael Bloomberg and top brass at Goldman Sachs, JPMorgan Chase and Bank of America. But at City & State, influence means more than just buying power. The Finance Power 50 list looks at who has the most influence on the political process – whether we're talking about Citigroup CEO Michael Corbat, who has overseen $6 billion worth of affordable housing projects in New York since 2006, longtime philanthropist and liberal icon George Soros, or Michael Smith, who has worked to modernize New York's banking system.
We're pleased to present our first Finance Power 50.
1. Jamie Dimon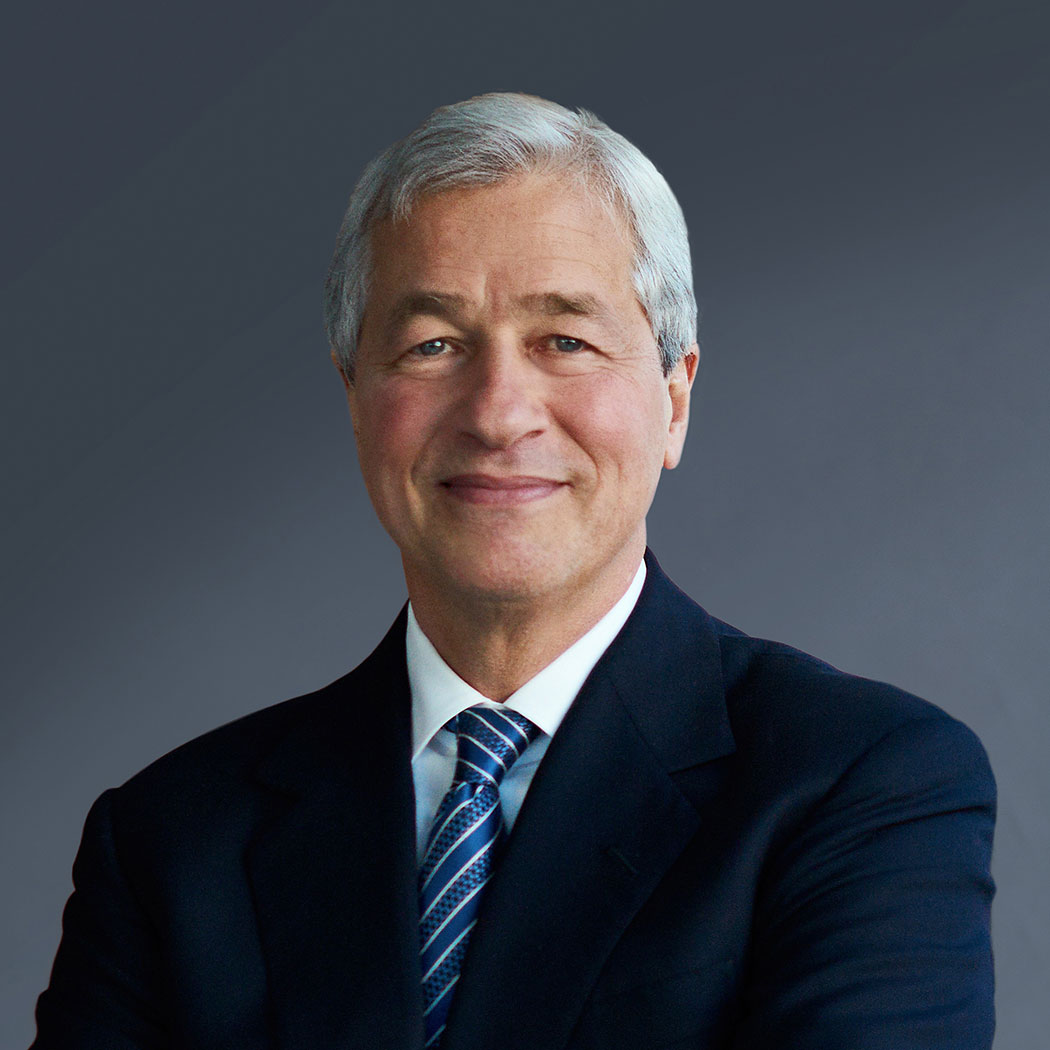 Chairman and CEO, JPMorgan Chase & Co.
As the head of the nation's largest bank and financial services company, Jamie Dimon isn't just a leader in his field and the top employer in New York City, he's a dominant voice on issues both inside and outside the banking industry. A veteran at taking heat on Capitol Hill, other banking CEOs were happy, for instance, to let Dimon do much of the talking at an April hearing about executive pay and inequality. And, while Dimon isn't throwing his hat in the ring to challenge Donald Trump for the presidency, he did draw the spotlight and Trump's ire when he claimed he could defeat Trump in an election. Dimon recently led fellow CEOs in abandoning the view that corporations should only consider the interests of shareholders when making decisions. Unsuccessful at getting his friend Jeff Bezos to set up shop in Queens, Dimon and his bank are in New York City for the long haul, it would seem, with plans for a new 70-story headquarters on Park Avenue to house roughly 6,000 workers.
2. Michael Corbat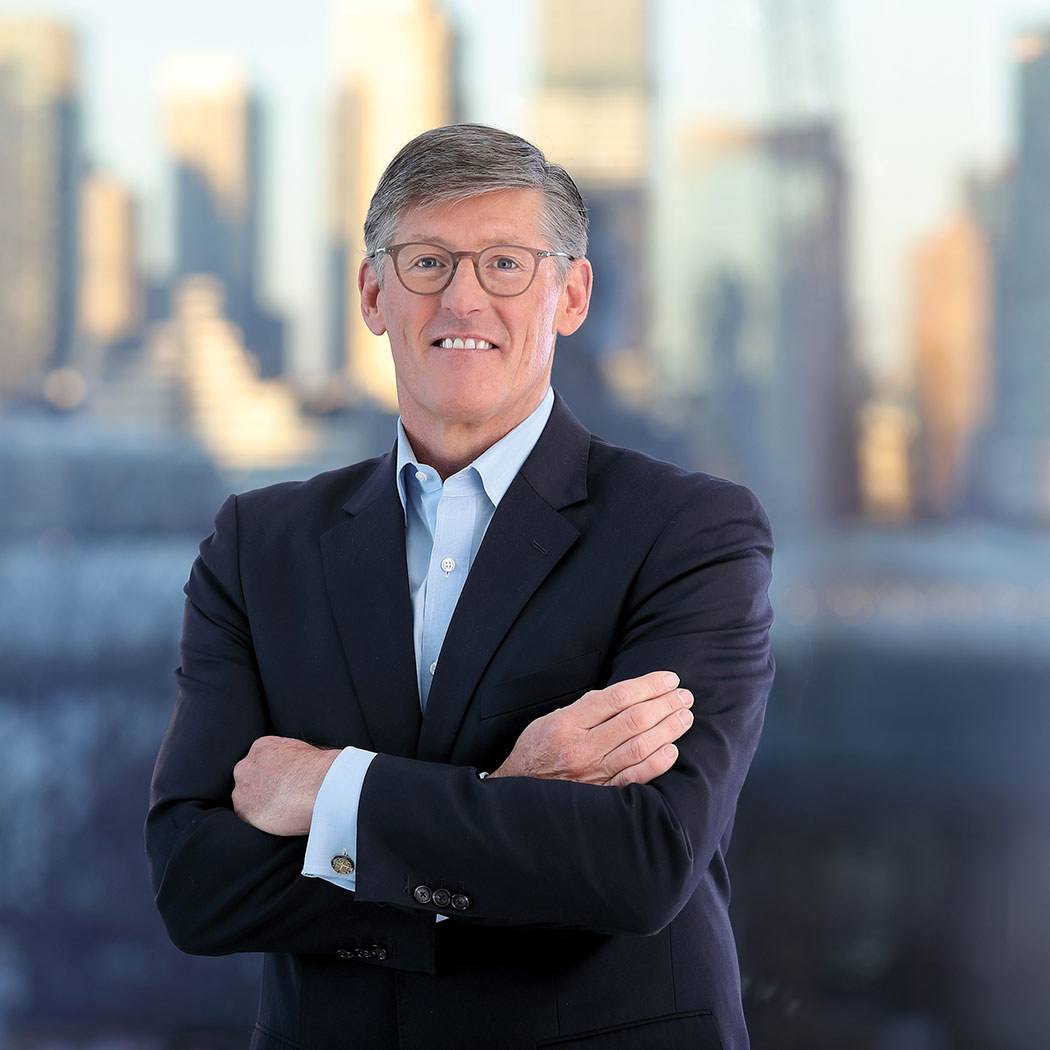 CEO, Citigroup
Michael Corbat may not have the same effervescence or notoriety as other CEOs in his orbit, but his input is no less influential. Maybe that's why the head of New York City's second-largest private employer earned an extra $1 million in compensation last year for being a "steady" leader, or why the president included him on an August conference call to discuss consumer confidence and the markets when stocks tumbled 800 points. This year, the bank posted a 10% return on tangible common equity and Corbat has vowed to "do everything within our power" to get to 12%. That includes some cost-cutting, although it won't apparently stop the bank from raising the pay of its lowest-wage workers to $15 an hour amid political pressure. As the country's largest affordable housing lender – Citibank has financed over $6 billion in projects in New York alone since 2006 – Corbat has taken political stances to reflect the bank's values like condemning a white supremacist rally in Charlottesville, Virginia, and disclosing the pay gap between male and female workers.
3. Michael Bloomberg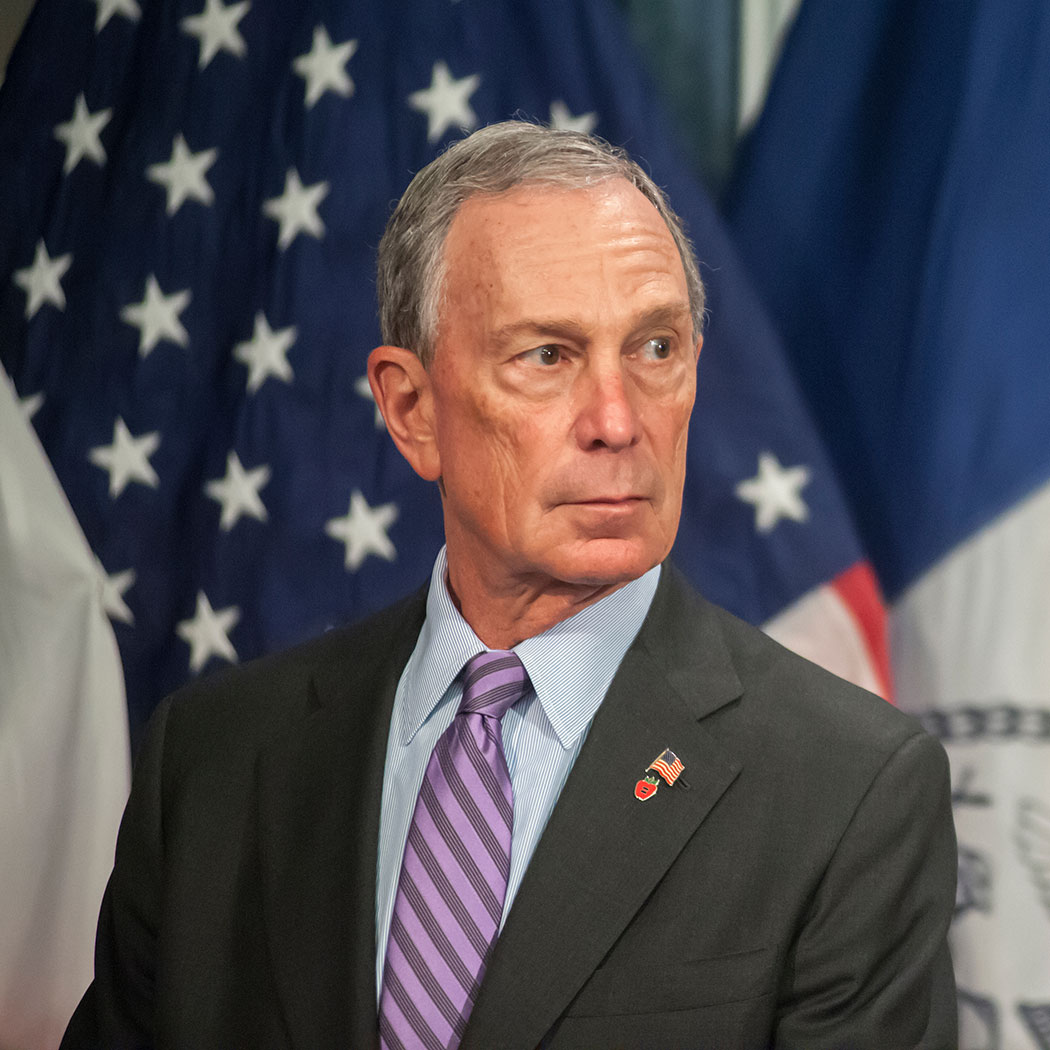 Founder, Bloomberg LP
When the New York Post reported New York City Mayor Bill de Blasio spent seven hours at City Hall in May while launching his bid for president, one could be forgiven for longing for his predecessor. But Michael Bloomberg never really left. Just look around at the opening of Hudson Yards, the launch of Empire Outlets, new housing coming to the Barclays Center area of Brooklyn and the continued expansion of the city's bike lane network and ferry system. Or turn on the TV to watch blistering campaign ads shaming politicians for opposing gun-safety measures and not doing more to curb climate change – two independent campaigns Bloomberg continues to pour his vast fortune into, with an intent of forcing Congress to confront its worst policy failures. Even though he isn't running for president, although he isn't completely ruling it out, Bloomberg could spend $500 million to prevent President Donald Trump from winning a second term on top of the $120 million he spent helping Democrats in 2018. His legacy is getting another examination with the release of New York Times writer Eleanor Randolph's book "The Many Lives of Michael Bloomberg" this month.
4. George Soros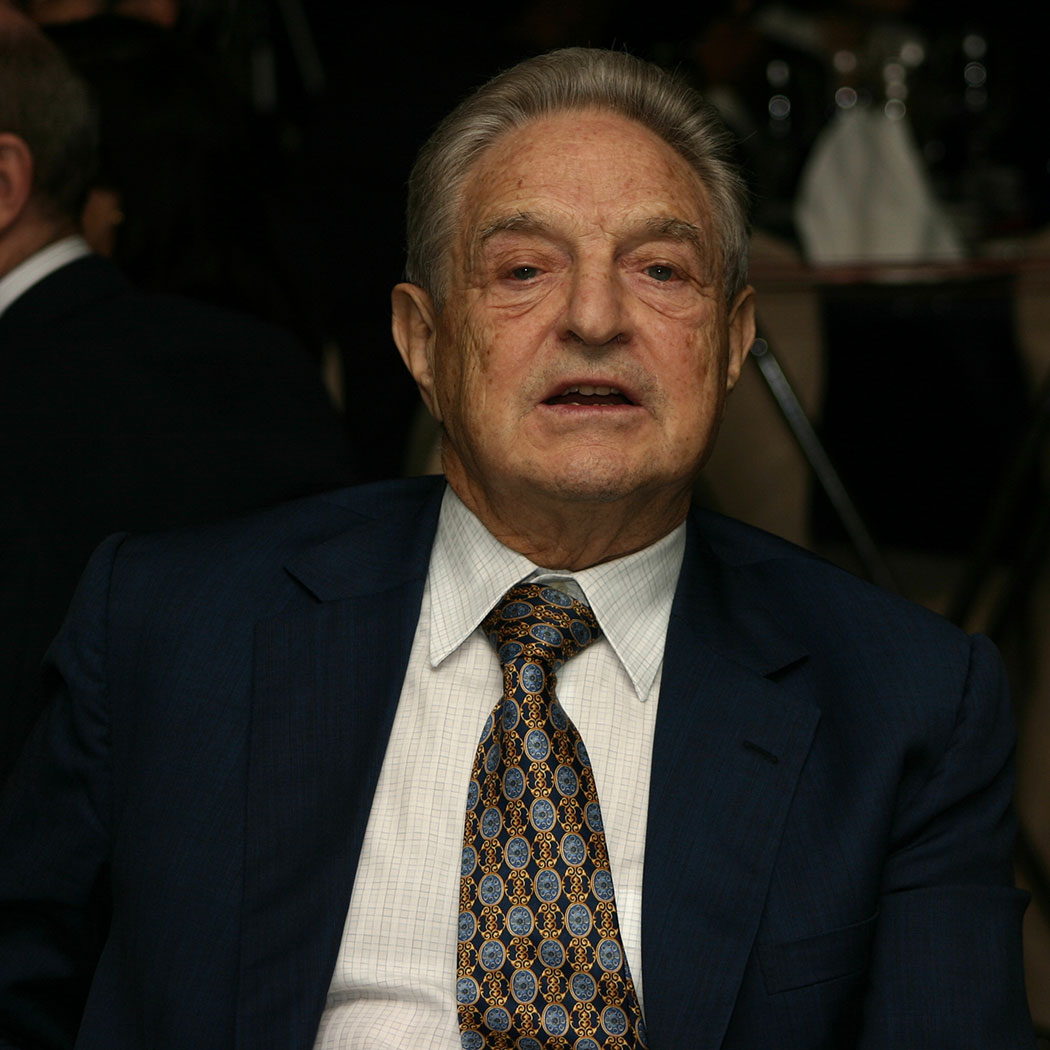 Founder, Soros Fund Management
A billionaire financier, philanthropic leader and original friend of New York City Mayor Bill de Blasio, George Soros is a liberal icon. Considered one of the world's preeminent advocates for freedom and democratic rule, he's also become a target for right-wing anti-Semitic attacks in politics and an object of conspiracy theories. President Donald Trump a year ago fanned the anti-Soros flames by falsely claiming Soros paid protesters to disrupt Brett Kavanaugh's U.S. Supreme Court nomination hearings. That said, Soros has shown no signs of being intimidated or deterred from politics. He's pouring $6.3 million into left-leaning outside spending groups for the 2020 election following his $16.6 million investment in the 2018 cycle. He's also teaming up with conservative oil tycoon Charles Koch to fund a new antiwar think tank. If you want to reach the 89-year-old Soros quickly, you can catch him on Slack, of which he owns half a million shares.
5. Keith Mestrich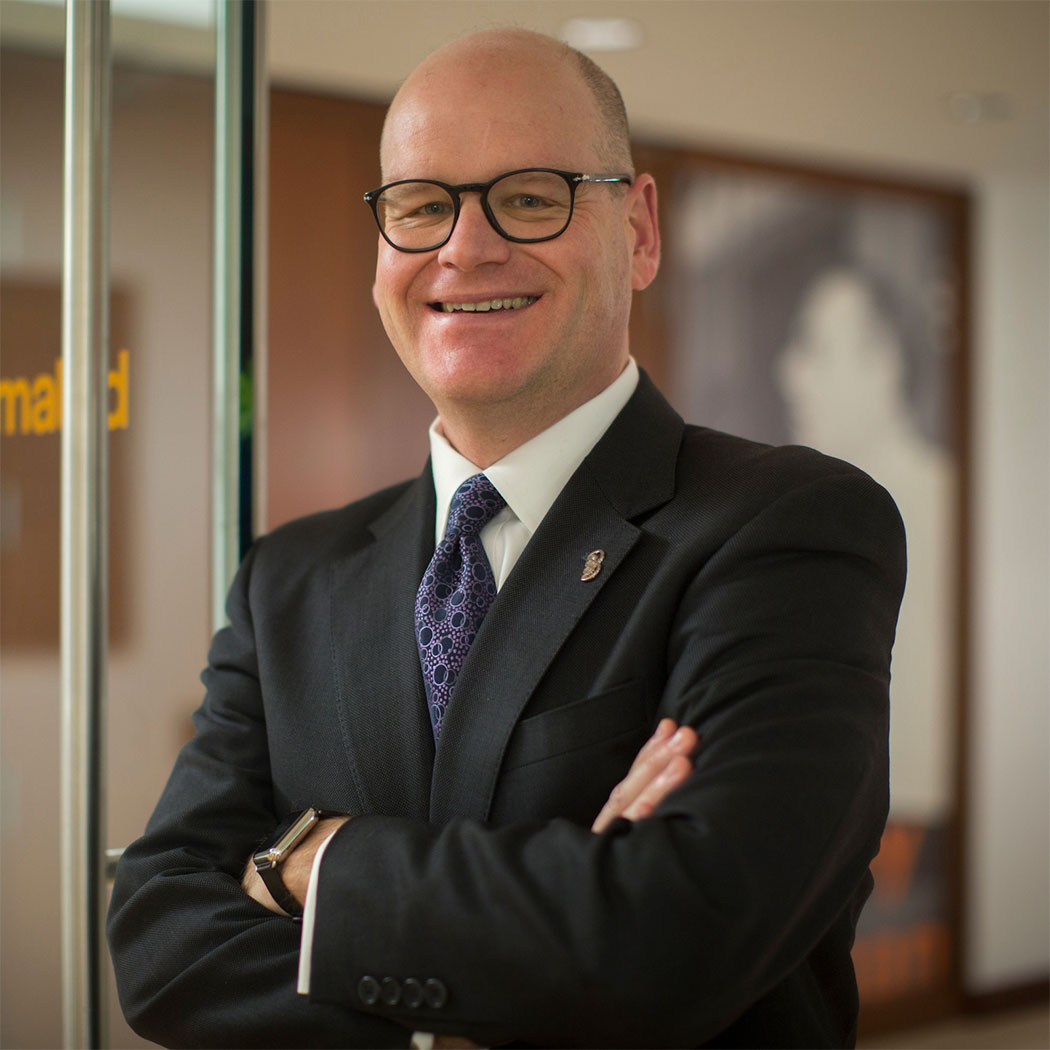 President and CEO, Amalgamated Bank
Amalgamated Bank is the Democratic Party's favorite financial institution, but its success didn't happen overnight. Founded by garment workers in 1923 and favored by New York City firefighters, carpenters and teachers for much of the 20th century, the bank under Keith Mestrich's leadership has hired staffers from former President Barack Obama's campaigns and aggressively courted party players. A key moment: the Democratic National Committee's announcement in 2012 that it would shift its funds to Amalgamated. Now the DNC's go-to depository – Hillary Clinton's presidential campaign signed on in 2015, as have super PACs, Planned Parenthood and the American Federation of Teachers. In 2018, it held roughly $400 million in political deposits.
But the union-owned bank took its most significant step yet in August 2018 when it chose to go public on the Nasdaq composite, raising $104 million by offering 6.7 million shares. The access to capital has helped Amalgamated grow, take on political issues like the $15 minimum wage and help unions collect dues amid state and federal moves that have battered the labor movement.