The 2019 New York City 40 Under 40 Rising Stars
Recognizing the ambitious movers and shakers fighting to improve their communities.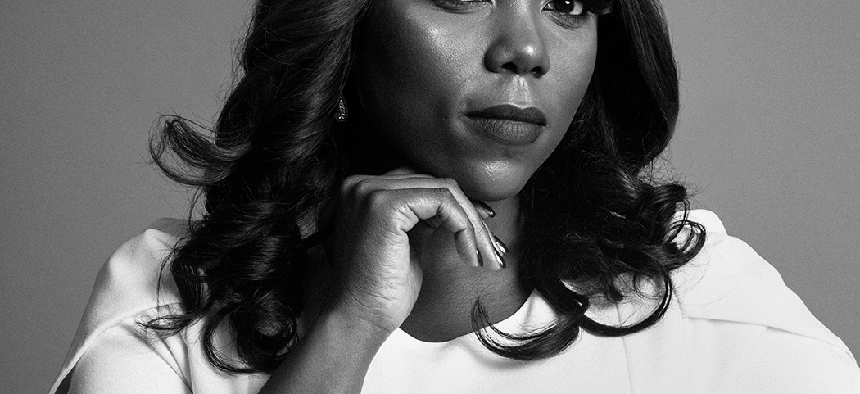 Every generation gets its own cliché, with millenials often described as lazy and the up-and-coming Generation Z labeled as entitled. But teenage activists like environmentalist Greta Thunberg or the Parkland, Florida, gun control activists have been driving momentum behind some of this year's most pressing issues – and they are just getting started.
In New York, a new crop of leftist congressional candidates in their 20s and 30s are challenging incumbents and promising reforms to address the needs of underserved communities.
This year's class of New York City 40 Under 40 Rising Stars has its share of ambitious movers and shakers fighting to improve their communities: there's the state senator following in the footsteps of her activist parents, the communications director working to highlight the struggles of union workers and the city staffer helping connect uninsured New Yorkers to affordable health care. We recognize lobbyists, public servants, attorneys and marketing pros – all under the age of 40 – who are reenergizing their professions and challenging the status quo.
Without further ado, we're pleased to introduce the 2019 New York City 40 Under 40 Rising Stars.
Profiles by Jeff Coltin, Joseph Konig, Rebecca C. Lewis, Annie McDonough, Alice Popovici, Zach Williams and Tyler Woods
Portraits by Celeste Sloman
Jared B. Arader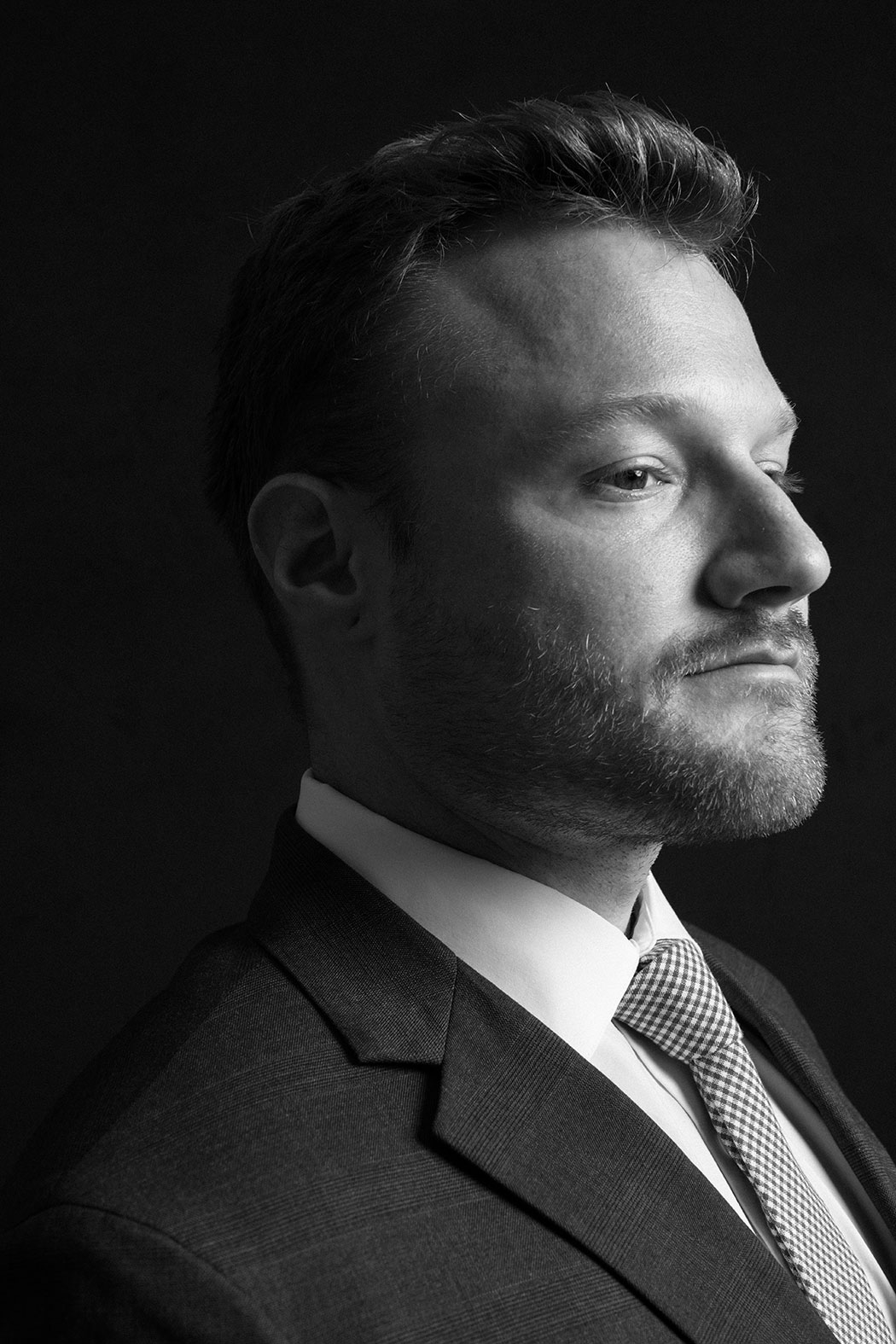 President, Lambda Independent Democrats of Brooklyn
Jared Arader once tried making politics his career during his year and a half working for the UJA-Federation of New York. It didn't quite work out.
"I sucked as a paid lobbyist," Arader says. "For whatever reason, being paid to do politics didn't work for me."
So Arader decided to leave that world behind and keep his political engagement strictly voluntary, and it's been going pretty well so far. After initially planning to create a new political club for gay Jews like himself in Brooklyn, he was convinced instead to join the existing Lambda Independent Democrats of Brooklyn – of which he is now president. Arader, who had served as a vice president of the club, says it is undergoing a complete rebranding under his leadership, bringing the old model of club politics into the 21st century, when people don't want to be closely affiliated with the Democratic Party.
"I like to describe the club not as an apparatus of the party, but a grassroots organization of Democrats who want their voices heard in the party," Arader says. "Continuing to do that, but adapting to changing times and people's ever-changing, ever-evolving relationship with the party."
Those changes include highlighting the accomplishments of club members, reaching out to members of the LGBTQ community to become involved and creating a leadership team to govern more democratically – rather than having a majority of the power consolidated with him.
Rowhan Baptiste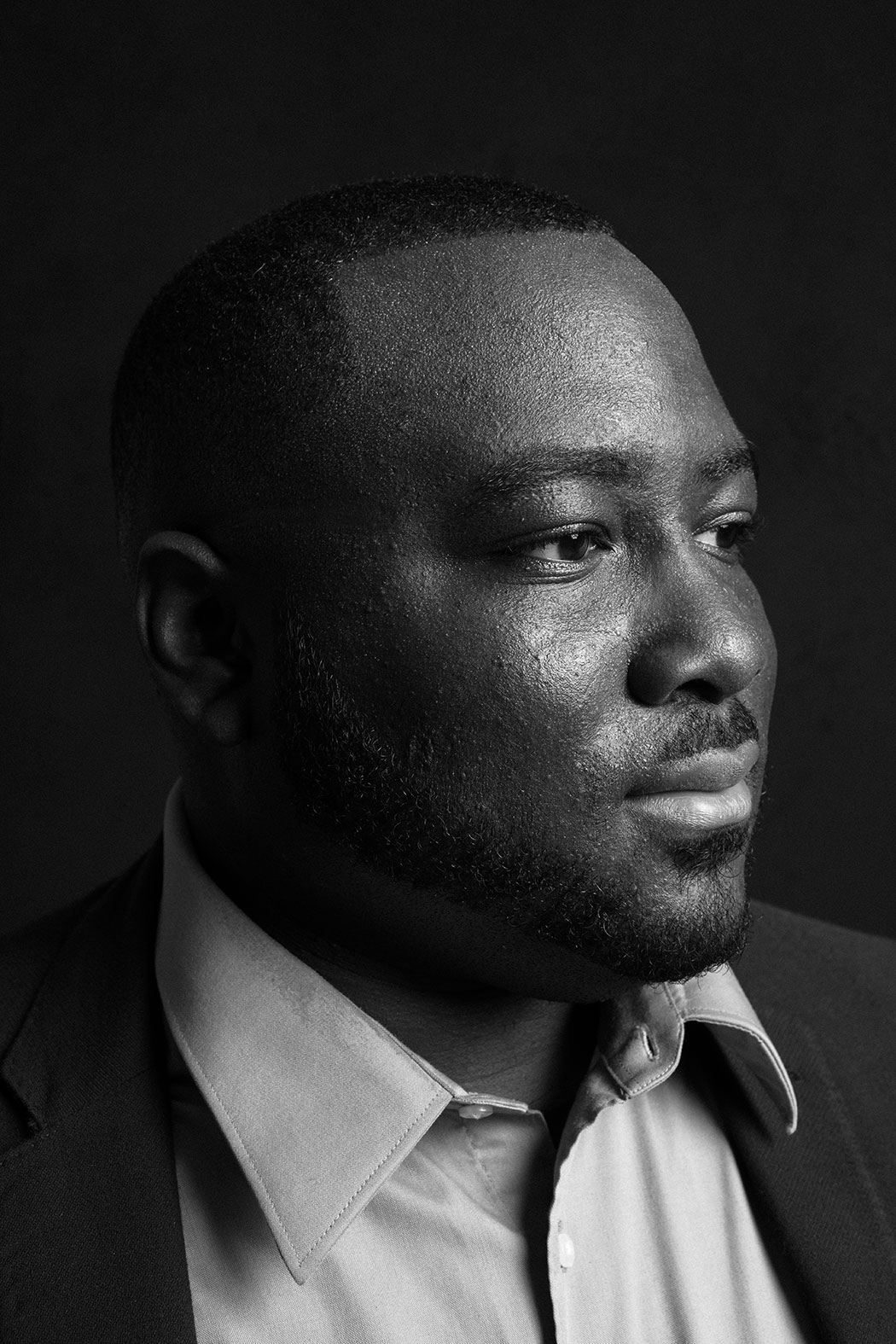 Associate, Communications and Public Affairs, Global Strategy Group
Rowhan Baptiste had every intention of pursuing a career in accounting. But during his freshman year at Baruch College, he applied for a White House internship on a whim. He was accepted and assigned to the Office of Presidential Correspondence. Baptiste would read letters sent by struggling Americans across the country. This was in 2009: The economy had just crashed and President Barack Obama was in his first year in office.
Baptiste says the letters he read had a profound impact on him, and that listening to what people care about has become a "guiding principle" during his decade of public service. Since then, Baptiste interned for then-state Attorney General Andrew Cuomo, interned with U.S. Sen. Charles Schumer, and spent six years in U.S. Sen. Kirsten Gillibrand's office.
"What I was able to learn and then develop growth from those opportunities, I wouldn't trade for a second," he says.
Today, Baptiste develops communications and public affairs strategies for institutions like the MTA and the New York State Health Foundation, as well as working on campaigns like the medical marijuana industry's push to legalize recreational marijuana.
As a first-generation American and son of immigrants from Grenada, Baptiste knows it can be difficult to be assertive in groups where you don't feel like you belong. He has joined Global Strategy Group's diversity and inclusion working group in an effort to help others feel free to "speak out about an issue, and to bring different ideas to the table."
Jennifer Blatus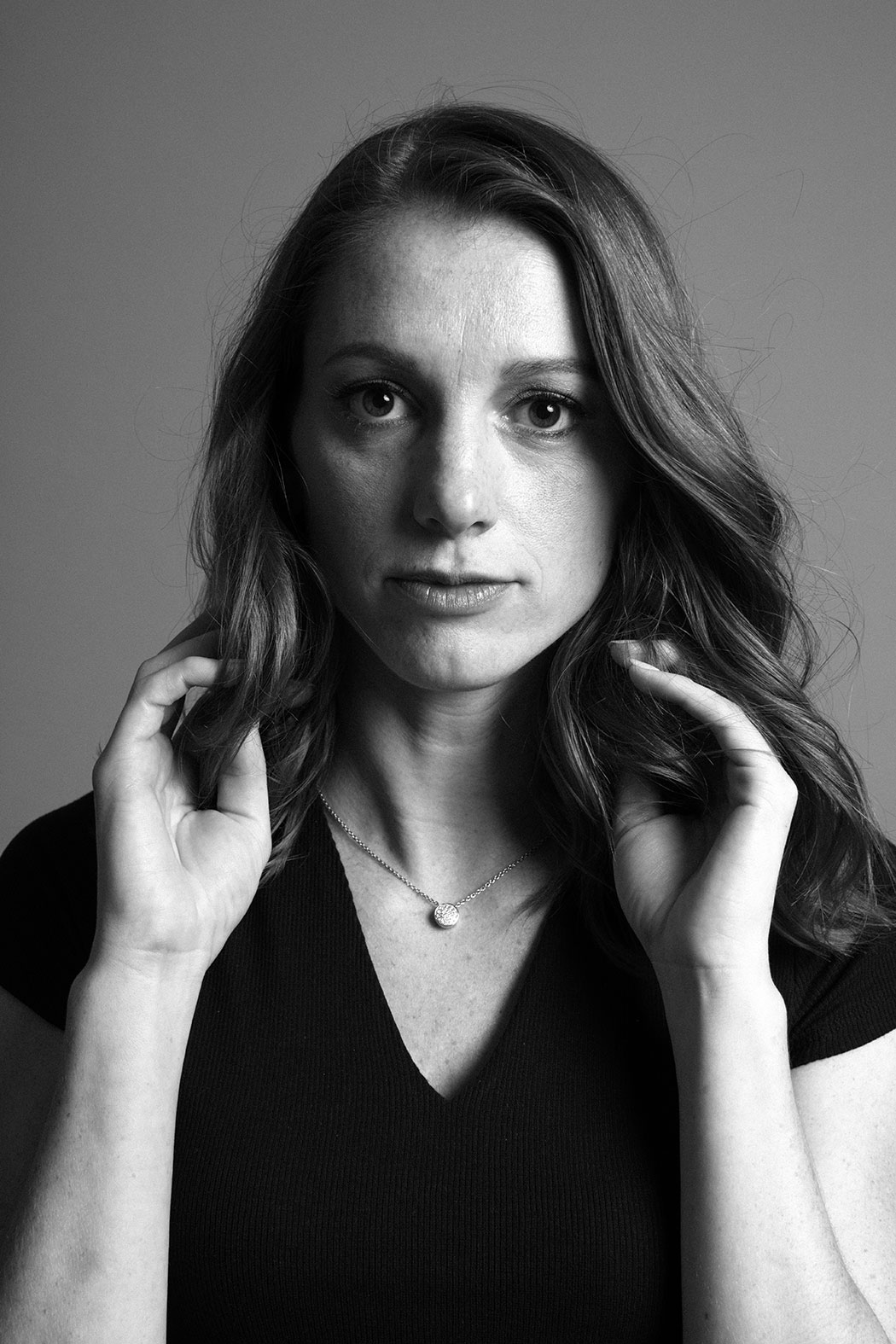 Media Strategist, Stu Loeser & Co.
Jennifer Blatus was attending the College of Mount Saint Vincent in the northernmost reaches of the Bronx when she decided she wanted to be a journalist. She marched across the street to a tiny, muckraking paper (which has since shut down) called the Riverdale Review.
"I banged down the door, came in like a gust of wind, and said 'My name is Jennifer Blatus and I want to be a journalist and you have to teach me how,'" Blatus recalls. "I like to think it was much calmer than that, but it probably wasn't."
Blatus started working (for free) alongside future politicos John DeSio and Candice Giove. After she graduated in 2010, she followed DeSio to the Bronx borough president's office. She later spent three years at the Bronx Tourism Council, served as New York City Councilman Andrew Cohen's communications director and worked at The Advance Group, where she helped run campaigns for elected officials like Jose Peralta, Mark Gjonaj, Diane Savino and Laurie Cumbo.
Then came Max Rose. The former Army captain was launching an underdog bid for the most conservative congressional seat in New York City. Would Blatus sacrifice job stability and her health care plan to help run a race no one thought could be won?
"I knew within 15 minutes of meeting him he was winning this race," Blatus says. "Probably one of the best decisions I've made in my life."
After Rose won, Blatus was hired as a media strategist for Stu Loeser & Co.
Jordan Carélus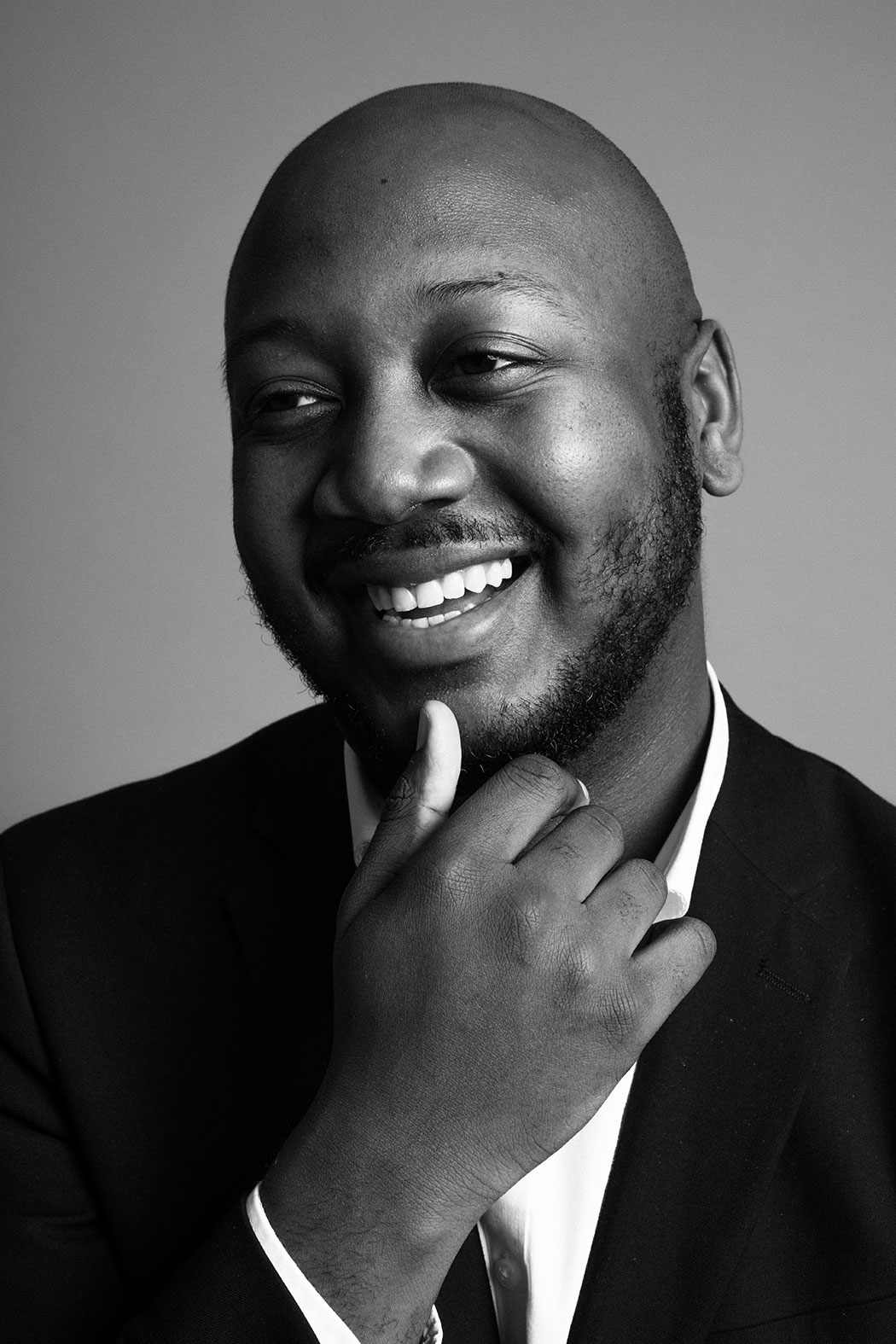 Government Relations Associate, Patrick B. Jenkins & Associates
A self-described "loud and obnoxious" kid from Rockville Centre, Jordan Carélus says he wasn't sure what career he wanted to pursue, but he ended up at York College studying political science. That's where one of his professors – who was a veteran of the Rev. Jesse Jackson's presidential campaigns – recommended him to the government and community relations firm Patrick B. Jenkins & Associates.
"I said, 'Well, all right, I need something to go on my resume,' not knowing what Patrick did," Carélus remembers. Three years later, Carélus says he is Patrick B. Jenkins & Associates' top fundraiser. Carélus says his success is a mix of workaholism and overcoming his natural brashness in order to, as he put it, "listen more than you speak."
Today, Carélus works with clients like state Sens. Jamaal T. Bailey and Kevin Parker as well as Assemblywoman Alicia Hyndman. Much of his work in the past year has been dedicated to helping the New York State Association of Black and Puerto Rican Legislators get out of debt. 
Despite his ambition and gift for fundraising, Carélus says he doesn't see a future as a politician.
 "Absolutely not. I will never," he says.
"I like being in the trenches. You can't be in the trenches if you're out here being the face of the show," Carélus says. "Just give me the instructions and let's go."
John Ciccarelli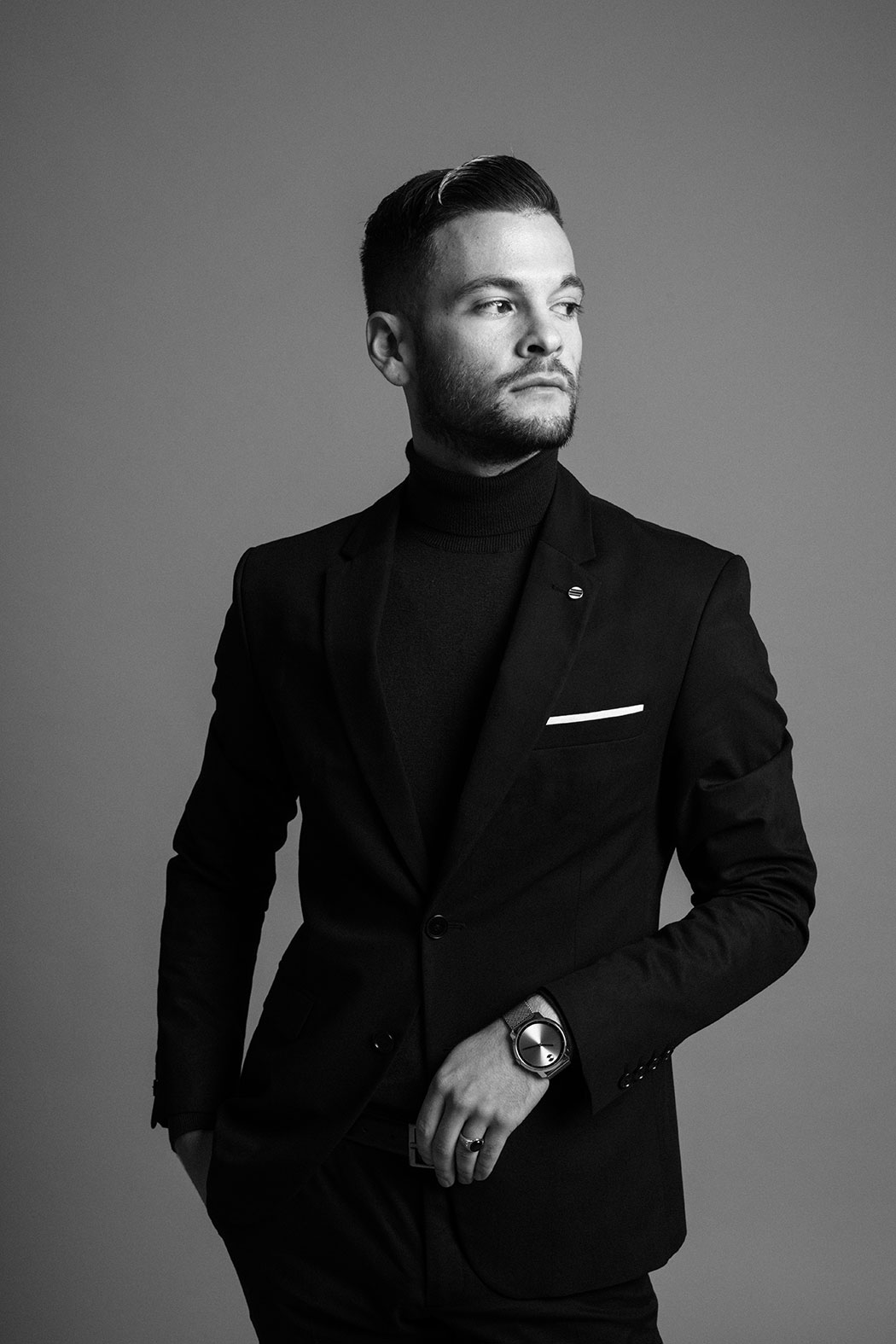 Director of External Affairs, Community Housing Improvement Program
By the time John Ciccarelli graduated from college, he had already helped bring about an international arms trade treaty at the United Nations. He was an intern at a nonprofit that worked to publicize the human costs of an unregulated global arms trade – and he says the experience made him realize he wanted to work in public service.
After about 100 nations signed the Arms Trade Treaty in 2013, Ciccarelli decided his efforts were best spent closer to home.
"I wanted to be involved in advocacy where the community I lived in was affected by it," Ciccarelli says. "Focusing on the issues here, in our city, is what's really important to me."
Today, Ciccarelli is in charge of external affairs for an association of 4,000 New York City landlords and property managers. Earlier this year, he traveled the country, working with other cities' associations to develop strategies to combat rent laws like the ones passed in Albany in June. Over the next few months and years, he hopes to further educate the public on the long-term impacts of burdensome regulations.
It's a difficult balance to achieve, Ciccarelli says, but he is up for the challenge. In fact, he wants to flip the script on at least one other industry with a rough reputation.
"Lobbying is almost like a swear word," he says. "But every industry has one and I think you just have to try to get the public to understand where we're coming from."
Chelsea Connor
Communications Director, Retail, Wholesale and Department Store Union
"What makes me tick is telling the stories of workers," says Chelsea Connor, who has been communications director for the Retail, Wholesale and Department Store Union for about two years. "These are workers who are struggling to make ends meet."
Connor spent part of her 20s in political journalism and communications, including working for NBC News and Cyrus Vance Jr.'s campaign for Manhattan district attorney.
"I think to really understand how to get a message across, you have to have spent some time in the trenches with reporters," she says. "We're all just humans trying to work together. When you see both sides as coworkers, that makes a huge amount of difference."
But Connor's path to success in the communications industry wasn't without challenges. She says she grew up with a learning disability that impaired her ability to read and write. 
"There were people who never thought I would graduate high school or graduate college," Connor says. "Now I don't think twice when I write a speech. I think if I were to say something to another student that's struggling, it's that you really can do anything."
After working at the MirRam Group, the Consulate General of Canada in New York and the International Labor Communications Association, Connor has been focusing on writing and strategizing for campaigns as well as reacting to the news of the day.
"I go home thinking about those workers," she says. "I think, too often, working people's voices aren't heard."
Maidel De La Cruz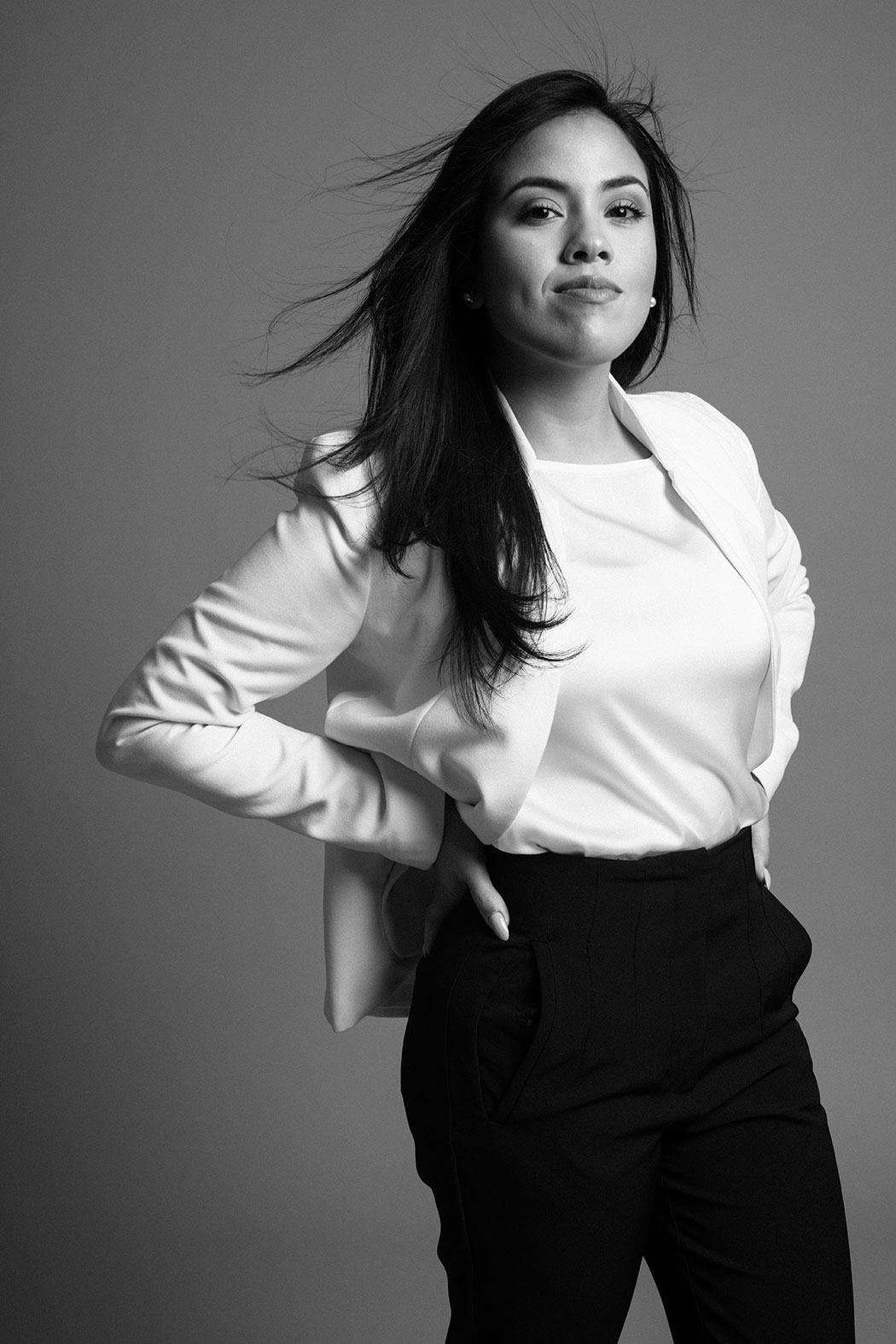 Chief of Staff, City Legislative Affairs; New York City Mayor's Office
Maidel De La Cruz started her career in politics on the ground. As a field organizer for Hillary Clinton's 2016 presidential campaign in Florida, De La Cruz grew to deeply love politics and campaigns. 
"Following the election, I wanted to remain in the good fight," she says. 
Fresh off the campaign, the New Jersey native looked for the right job in government – one that aligned with her values – and she found it at New York City Hall. De La Cruz put her master's degree in public administration from Syracuse University to work joining the team of Deputy Mayor of Health and Human Services Herminia Palacio. There, she helped launch NYC Care, the city's high-profile health care access program. While she worked through the challenges of implementing the program, De La Cruz says she never lost sight of its human impact – especially in heavily Hispanic areas of the Bronx, where NYC Care launched in August.
"I'm a Latina, I speak Spanish," she says. "I can connect with a lot of our constituents in a much deeper way through that."
After two years in health policy, De La Cruz is moving back into a more political role as chief of staff for New York City Mayor Bill de Blasio's Office of City Legislative Affairs. She says she is glad to be staying in City Hall. "I pinch myself every day," she says. "It's great."
Jennie Frishtick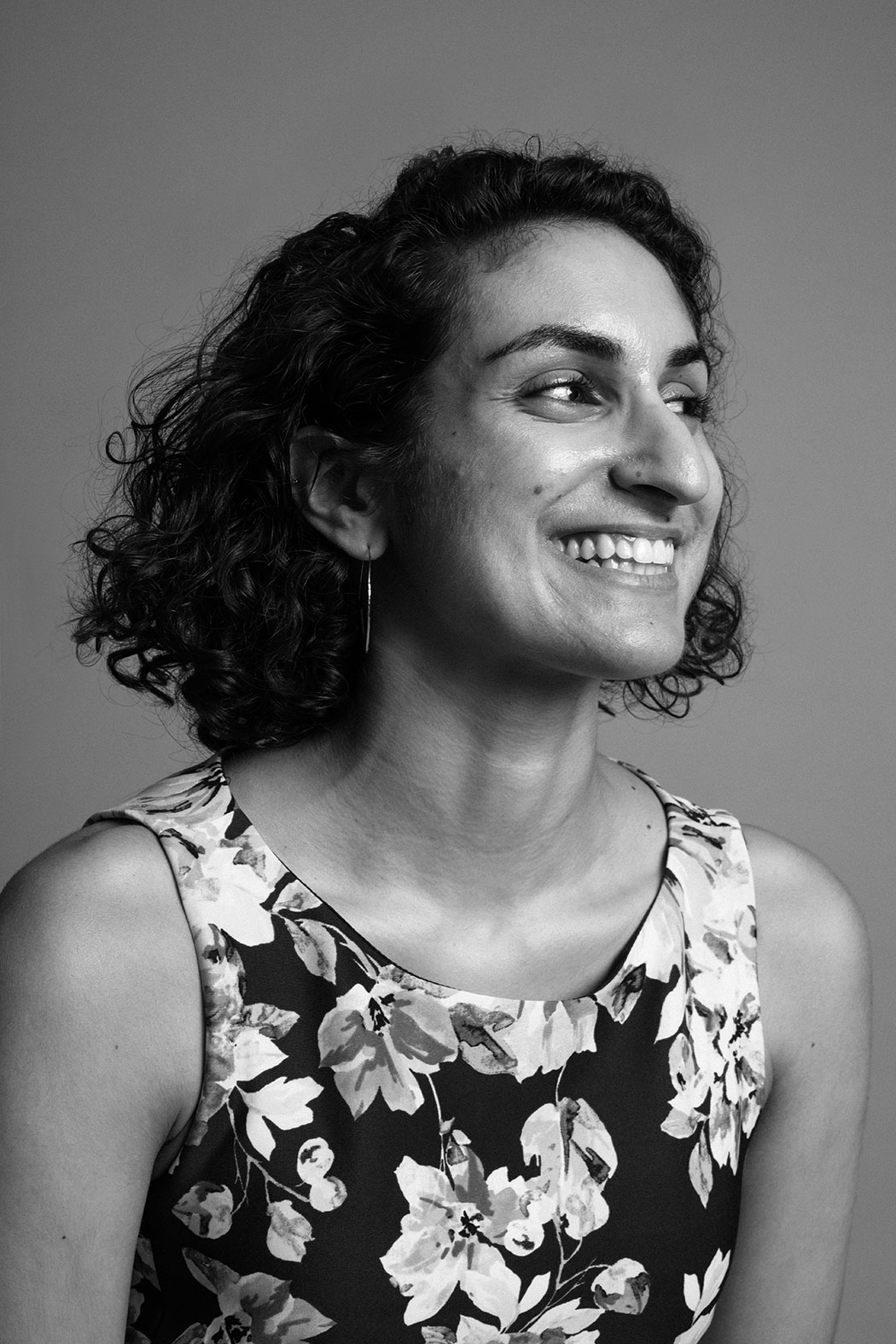 Senior Associate, Kasirer
When Jennie Frishtick was looking for a career after college, she didn't really have a clear idea of what a lobbyist does. She also didn't have a background in government. But when a job opened up at Kasirer, she says it checked all the boxes as far as what she was looking to do.
As Frishtick began to get her footing in the lobbying world, she was constantly learning about New York City government and elected officials – like who goes by their first name and who goes by their last name.
"I think it was my first day – someone referenced Tish, referring to our then-Public Advocate Letitia James," she says. "And I remember Googling 'Tisch NYC,' but like T-I-S-C-H NYC, to figure out who they are talking about."
Learning about city government is one of the things Frishtick likes most about her job – that and meeting new people. "It's a little self-serving because it means I'm having a good time, but also it really helps my work because that's just so necessary to being able to navigate the city," Frishtick says, comparing city government to a small town.
Frishtick's job also allows her to constantly learn about new subjects and initiatives – she especially likes learning about public transit and relishes the opportunity to explore new areas of the city.
"I like being a generalist," Frishtick says. "I really do enjoy getting to do a little bit of everything."
Peter Giunta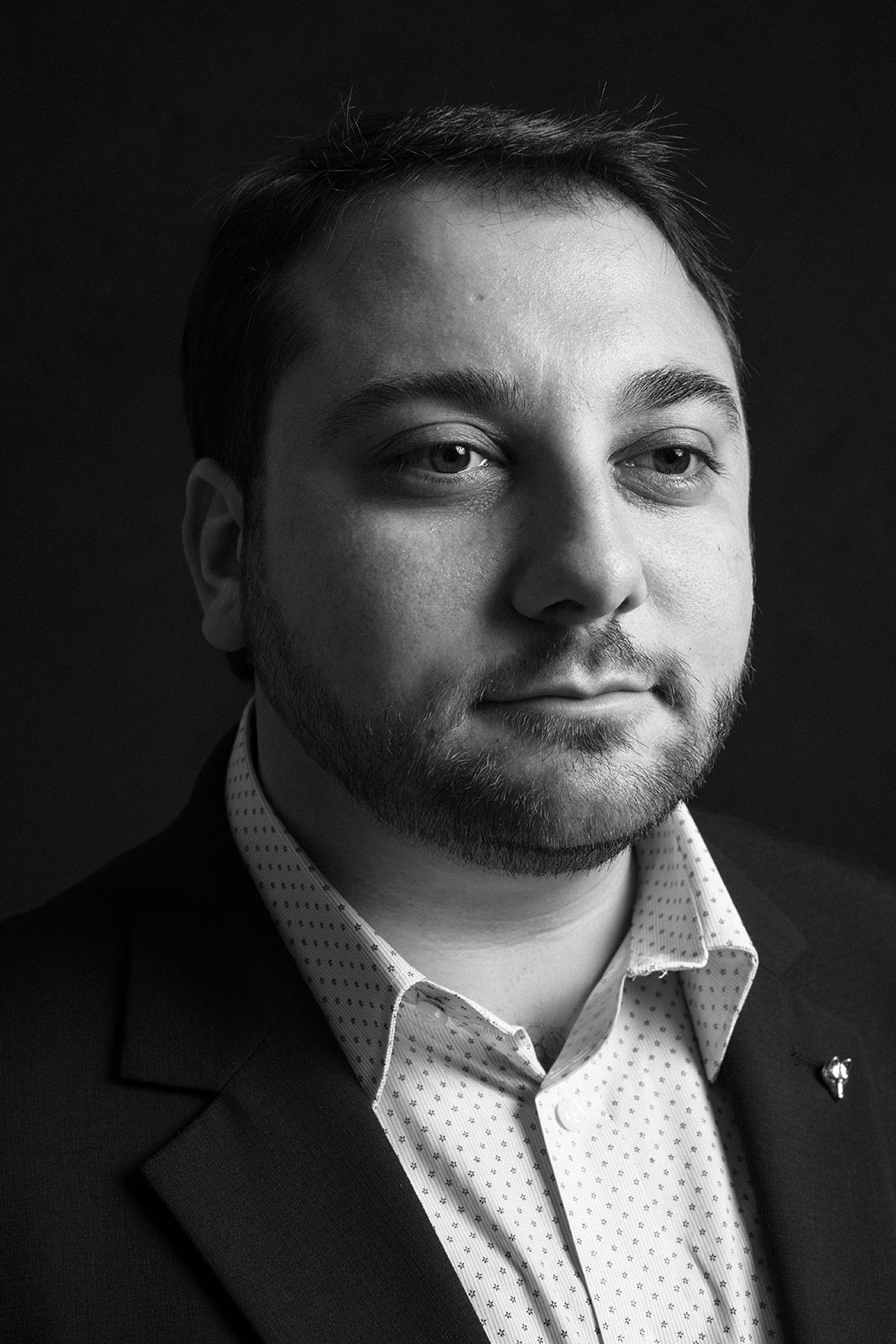 Chief of Staff to Assemblyman Michael Reilly
Like a young basketball player in a hurry to make it to the pros, Peter Giunta treated college as a mere formality. The aspiring Staten Island politico interned for New York City Councilman Vincent Ignizio during high school. He had been involved in political campaigns and volunteer work. When he was 18, he even got paid to work on Joseph Borelli's Assembly campaign.
But politics, like the NBA, demands that a player spend some time in the classroom, so Giunta got a degree in public administration from SUNY Empire State College while continuing to work for Borelli on the side.
"For me personally, I look at it like the college years really didn't produce anything for me because I was already doing my career," Giunta says. At 25, he is now closing in on a decade's worth of experience in electoral politics, including about six years working for Borelli as a special assistant and later as deputy chief of staff, as well as a stint as deputy campaign manager for Republican Marc Molinaro's 2018 gubernatorial campaign. He is now chief of staff to Assemblyman Michael Reilly.
Whether it's standing up for his boss, defending President Donald Trump on social media – or acknowledging that his marinades on poultry, steak and shrimp still need some work – Giunta abides by one principle that unites Democrats and Republicans alike on Staten Island. "You just call it as you see it." he says.
Sarah Liza Hornung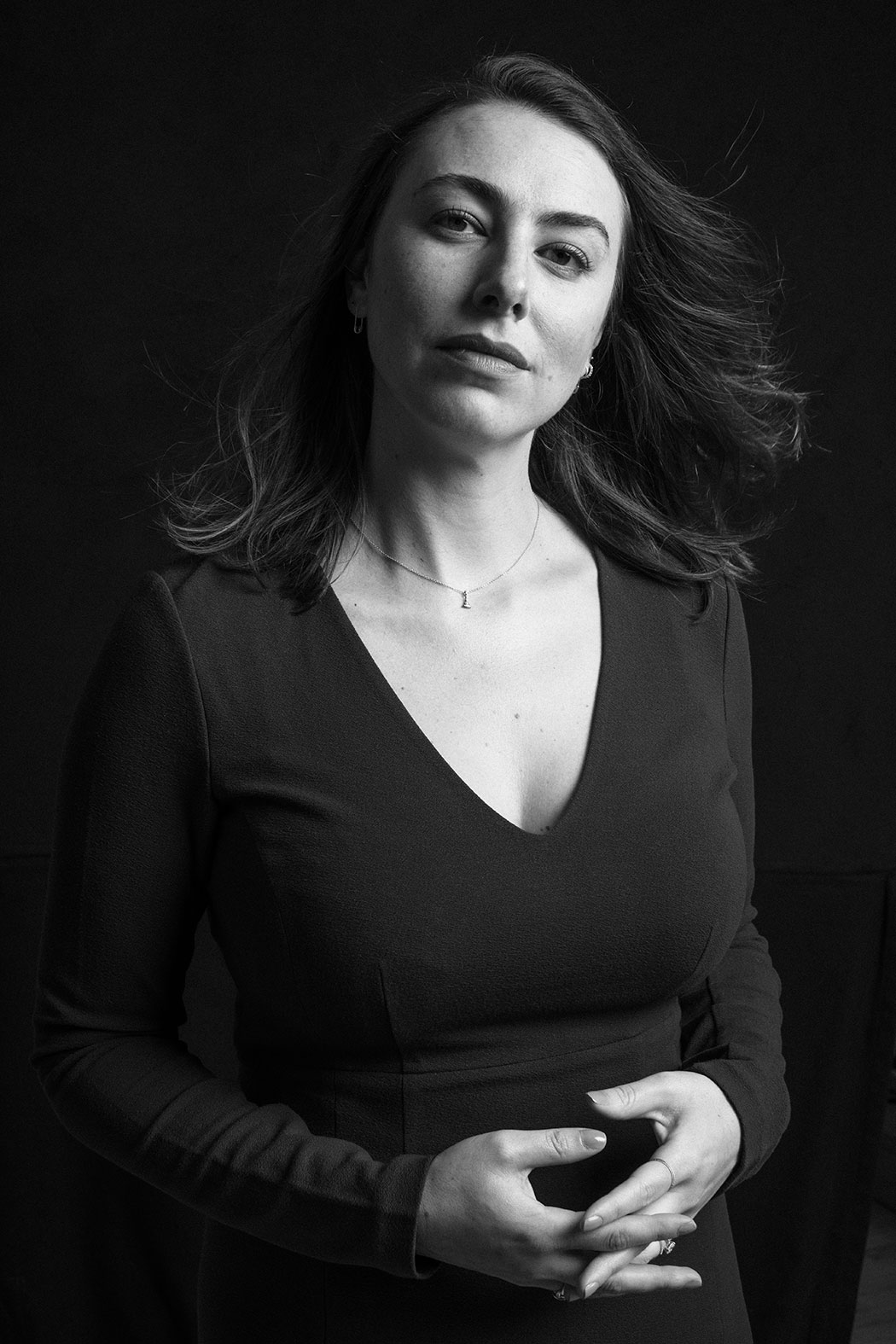 Director of Marketing and Business Development, East Midtown Partnership
How do you convince people East Midtown isn't defined by office buildings and those dress shirts that are blue but have a white collar? That's something Sarah Liza Hornung has been working on for nearly six years
"I think the thing I'm most proud of is Trick or Treat with East Midtown," she says. "We had about 6,000 people come over four hours. It introduces people to new businesses and offers families a really fun and authentic trick or treating experience, which is pretty neat for midtown Manhattan."
Hornung came into her role at the East Midtown Partnership almost by accident. She has a background in the arts, and worked at the Metropolitan Museum of Art for five years. When she first joined the business improvement district, she didn't have the same skills or starting point as many of her colleagues. But she has found this to be a strength.
"I have a different frame of reference from some of my peers and I have a different frame of what's possible than people who have come out of a planning or BID background would," she says.
What's allowed her to find success has been her talent for building coalitions.
"I like to find how people who aren't aligned on the surface can be aligned," she says. "I'm a good listener. I really hear what's working and what's not and what's missing. I think when you really ingest what's coming in, you can be really successful into layering that into interesting ideas."
Phil Jones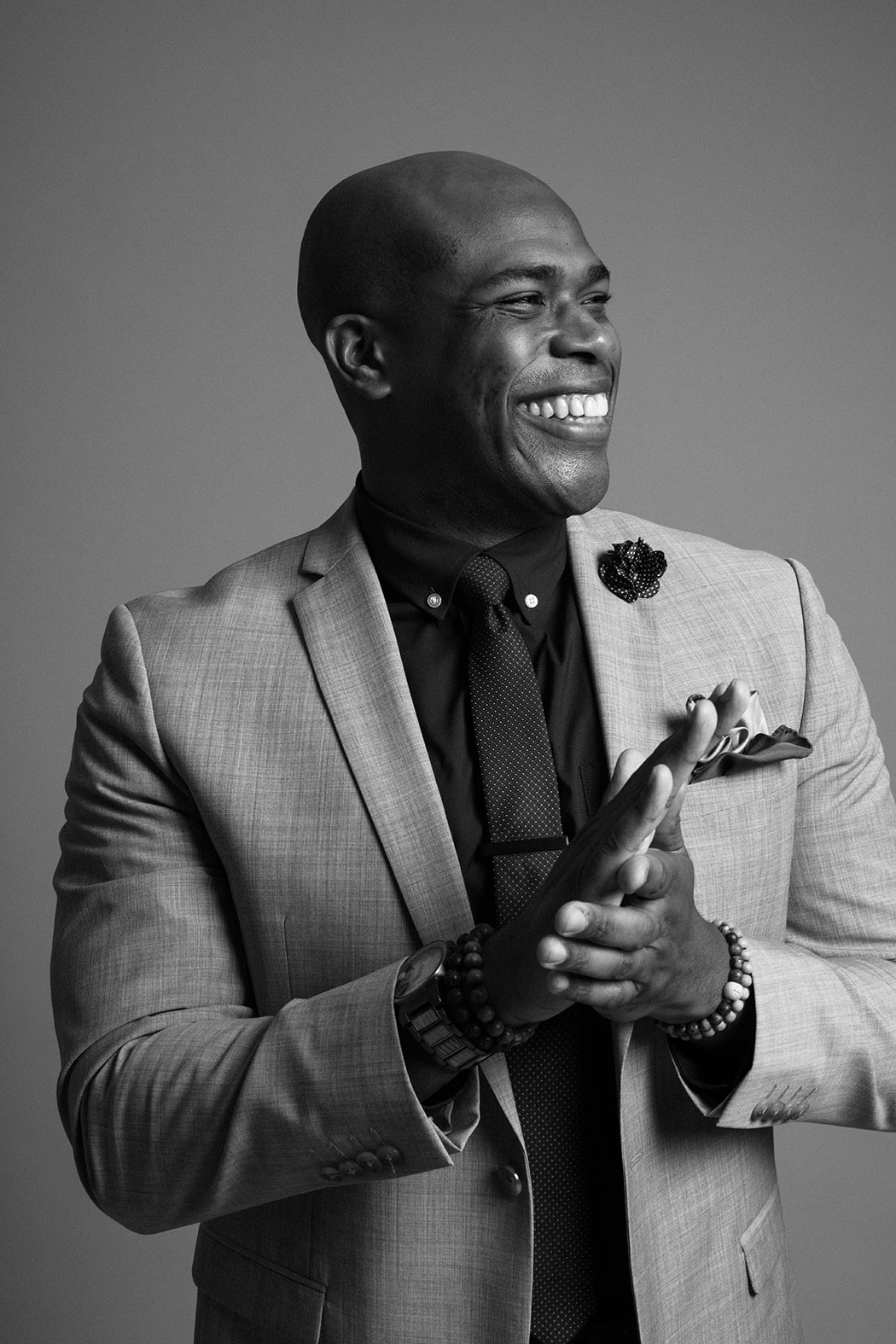 Senior Government Relations Director for New York, New Jersey and the National Cities Initiative, Lime
Phil Jones may no longer be working for a labor union or an elected official, but he's still doing the same community outreach work that has driven his entire career. (Technically, Lime is not Jones' first foray into the private sector, he notes. As a teenager, he had a trash route and worked for Kentucky Fried Chicken.)
Jones joined Lime a little over a year ago to work for equity – the same mission he had while working for then-New York City Public Advocate Bill de Blasio, the Retail, Wholesale and Department Store Union and the American Israel Public Affairs Committee.
"I saw transportation and the tech innovation that was happening there as a way to help push my advocacy and my commitment to community to the next level," Jones says of his recent move to Lime. So far, it's gone quite well for him in New York – considering the state Legislature passed a bill legalizing e-bikes and e-scooters earlier this year.
But, as anyone who works in politics or public policy knows, work follows you home all too often. For Jones, unwinding with a live show at the Knitting Factory or spending time with friends who don't know the first thing about e-bike regulations is crucial.
"You have to take a breather and take yourself out of your work life," he says. "Having those other perspectives on what's happening outside of tech and what's happening outside of micromobility is a good place to be."
Franck D. Joseph II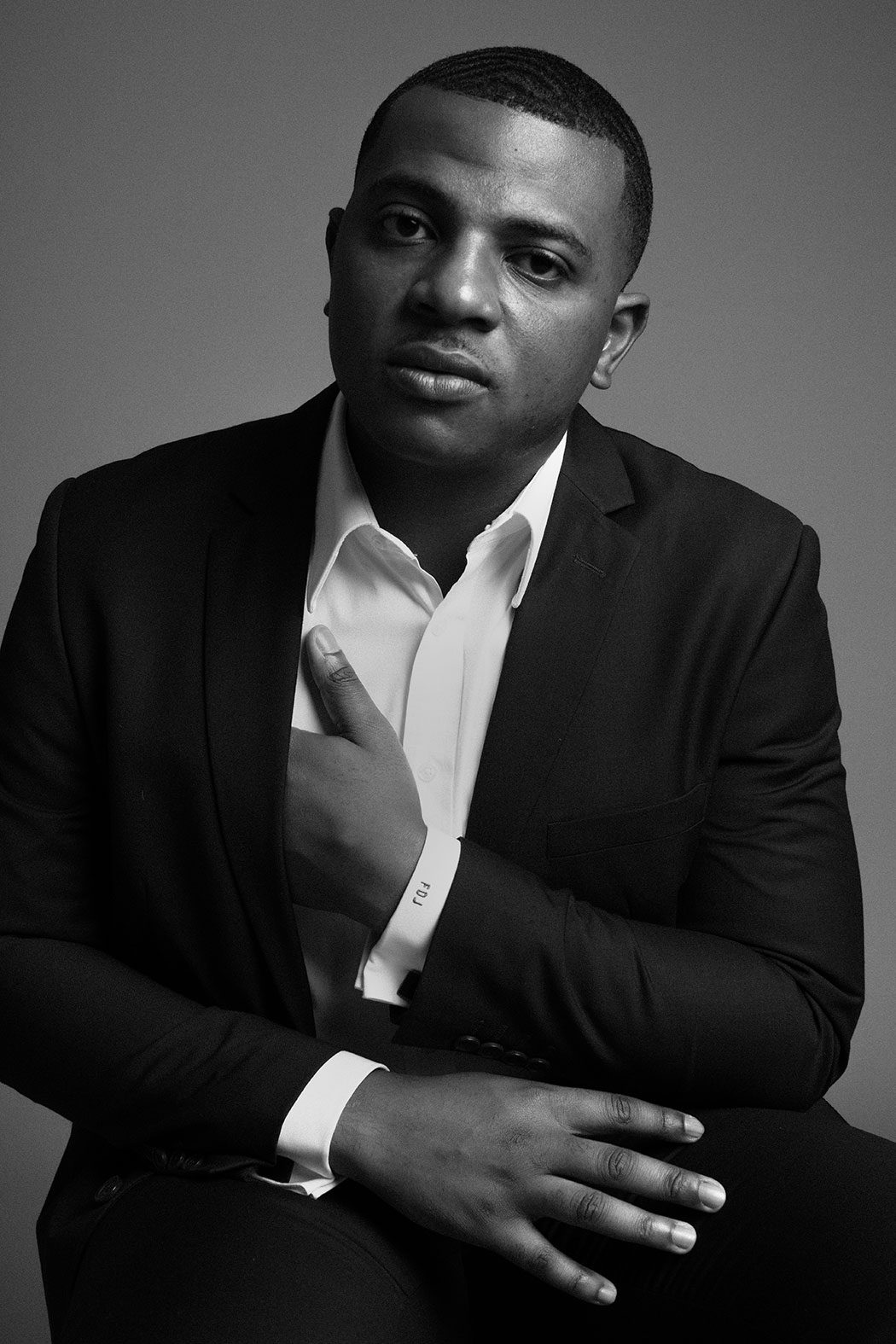 Deputy Commissioner for Community Relations, New York City Commission on Human Rights
Franck D. Joseph II has been taking care of people for most of his life. When Joseph was 10 months old, his father was killed by people attempting to rob him. A few years later, an accident temporarily confined his mother to a wheelchair, and 5-year-old Joseph cared for her. When his mother would give him a $5 bill to buy a $1 ice cream, Joseph routinely failed to come back with change, having bought cones for kids who couldn't afford them.
Since then, Joseph hasn't stopped coming to the aid of people who need a hand. 
"Growing up, there was always this struggle, there was always this trauma, there was always this feeling that I'm less (than)," Joseph says. "And I know that felt bad."
Now he's working to help others overcome that same feeling – focusing on upholding the city's human rights laws and keeping the public informed. This can mean educating New Yorkers about their right to not be asked about their salary history or arrest record during a job interview, or working with the bias response team to help a community recover after a hate crime.
Joseph previously worked as assistant to the chief of staff for Rep. Gregory Meeks and as chief of staff for New York City Councilman Donovan Richards. He credits both elected officials with being mentors who, along with his family and friends, have helped him "play with the cards that life dealt."
"Whatever you go through doesn't have to define you," Joseph says.
Melissa Katz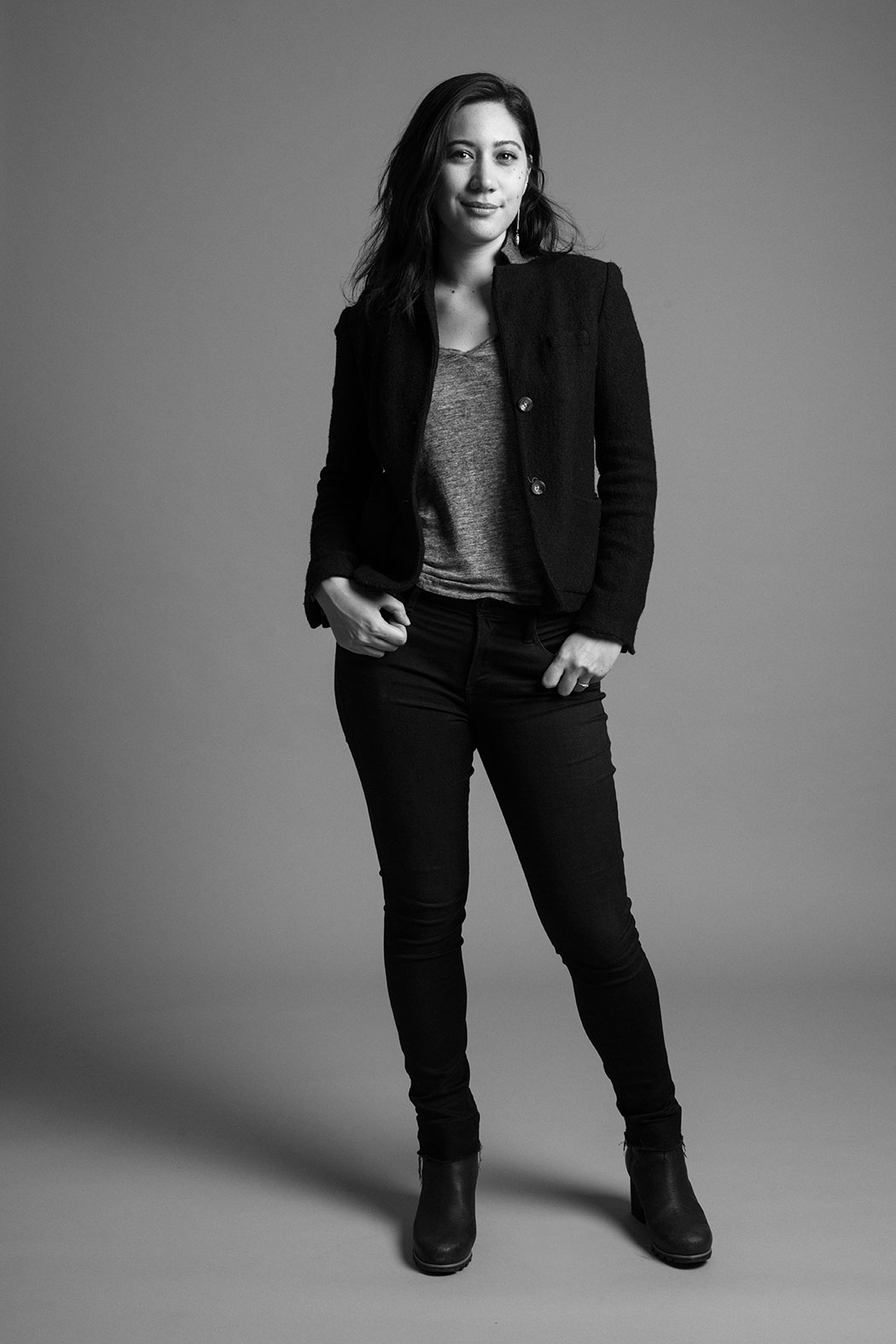 Director, The Collaborative for Inclusive Education
While studying at Trinity College, Melissa Katz worked with a mentoring program that led her into the Hartford, Connecticut, school system. It was there that Katz was struck by the disparity between the education students received in Hartford and the one she received growing up just 30 minutes away. The experience inspired Katz to sign up with Teach For America.
Katz, who is trilingual, was assigned to teach English as a second language and French at P.S. 73, an elementary school around the corner from Yankee Stadium. That's when she became interested in making sure students had access to curriculum regardless of language barriers. 
"In my mind, this is a civil rights issue," Katz says. "They have a right to that."
This is the mindset Katz brought with her to the New York City Charter School Center, where she was the founding ESL specialist at its Collaborative for Inclusive Education. Katz worked to expand ESL resources and training throughout the city's charter sector.
In 2018, Katz was named director of the collaborative, and since then has shepherded the team in its mission to create inclusive learning environments. Katz's work often takes her outside the classroom, working with charter schools to revamp aspects of their school culture and operations, as well as creating opportunities for students who wouldn't otherwise have them.
"I still miss working with students (every day)," Katz says. But she believes she can make a bigger impact outside the classroom.
Lindsay Kryzak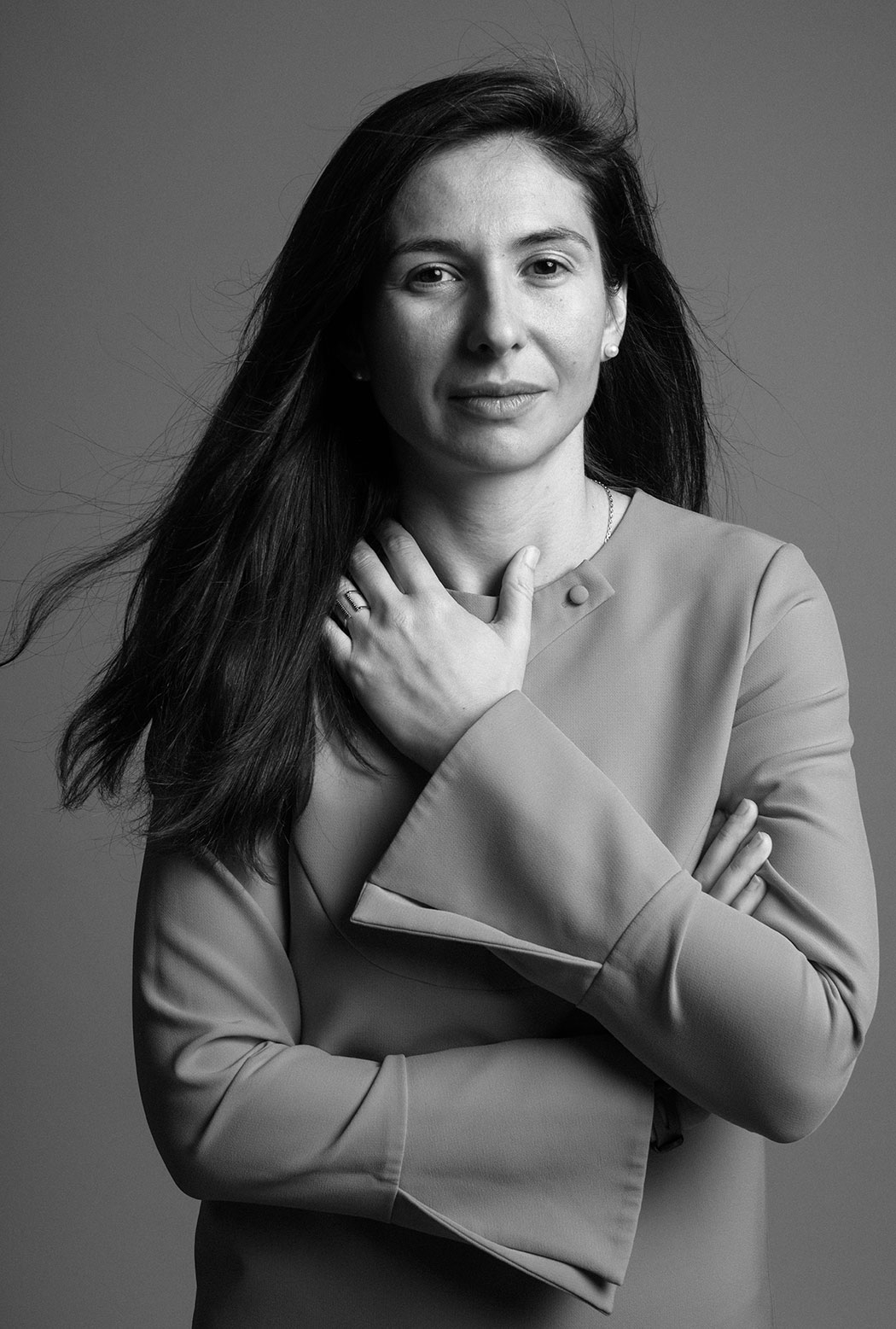 Director of Corporate Communications, Port Authority of New York and New Jersey
After working as a Capitol Hill staffer for U.S. Sen. Charles Schumer for nearly a decade, Dutchess County native Lindsay Kryzak was looking to work her way back to her home state. She found a new home at the Port Authority of New York and New Jersey, where she serves as the director of corporate communications, handling everything from commuter complaints to emergency alerts. She's also in charge of public outreach concerning the authority's five airports, rail connections and the World Trade Center campus.
"I live on the phone. I live on Twitter, and I live over email," she says. That is OK by her when it comes to making a living, but her heart never strays far from upstate.
The University of Rochester alumna says that her loyalty to her home state extends beyond her work to include New York-made maple syrup and a devotion to exploring the Adirondacks and Catskills.
"I like to spend a lot of time backpacking, which is hard when you're a communications person – you're supposed to always be watching the news," she says. "The guilty pleasure is going off Wi-Fi and cell service."
When Kryzak cannot make it upstate to visit family or Mother Nature, she finds that there are plenty of places to visit in her new neighborhood in Brooklyn – or discovering what New Jersey has to offer for an always-curious staffer at one of the region's most important public authorities.
Michael Kurtz
Executive Political Producer, NY1
Don't make the mistake of asking Michael Kurtz if he's busy.
"The president is getting impeached," he might say in response. But any other day could have earned a similar response: "the mayor joined the presidential race," or "the Queens DA race is too close to call" or "the mayor dropped out of the presidential race."
As NY1's executive political producer, Kurtz is in the center of it all – literally sitting in the middle of the beloved local network's newsroom.
"You're coming in every day and plugging in into the world," Kurtz says. "I'm in the nerve center and everything's coming in at once. You have to take it all in and decide what's most important."
Kurtz joined NY1 during Eliot Spitzer's 2006 gubernatorial campaign, dealing with just one story at a time as a news assistant. "Driving around the city with a camera, you're really in the front row of history," he says. The Queens native had always loved politics and fell hard for the news business. "They're going to pay me to actually follow this stuff? It took off from there."
Now, Kurtz is one of the driving forces behind "Inside City Hall," the nightly political show that's an essential part of the local news ecosystem. Watching from behind the scenes, Kurtz sees himself as a surrogate for the viewers tuning in from apartments and hotel bars across the city. 
"I'm a New Yorker, so I feel like I bring that sensibility," he says.
Sharon Lee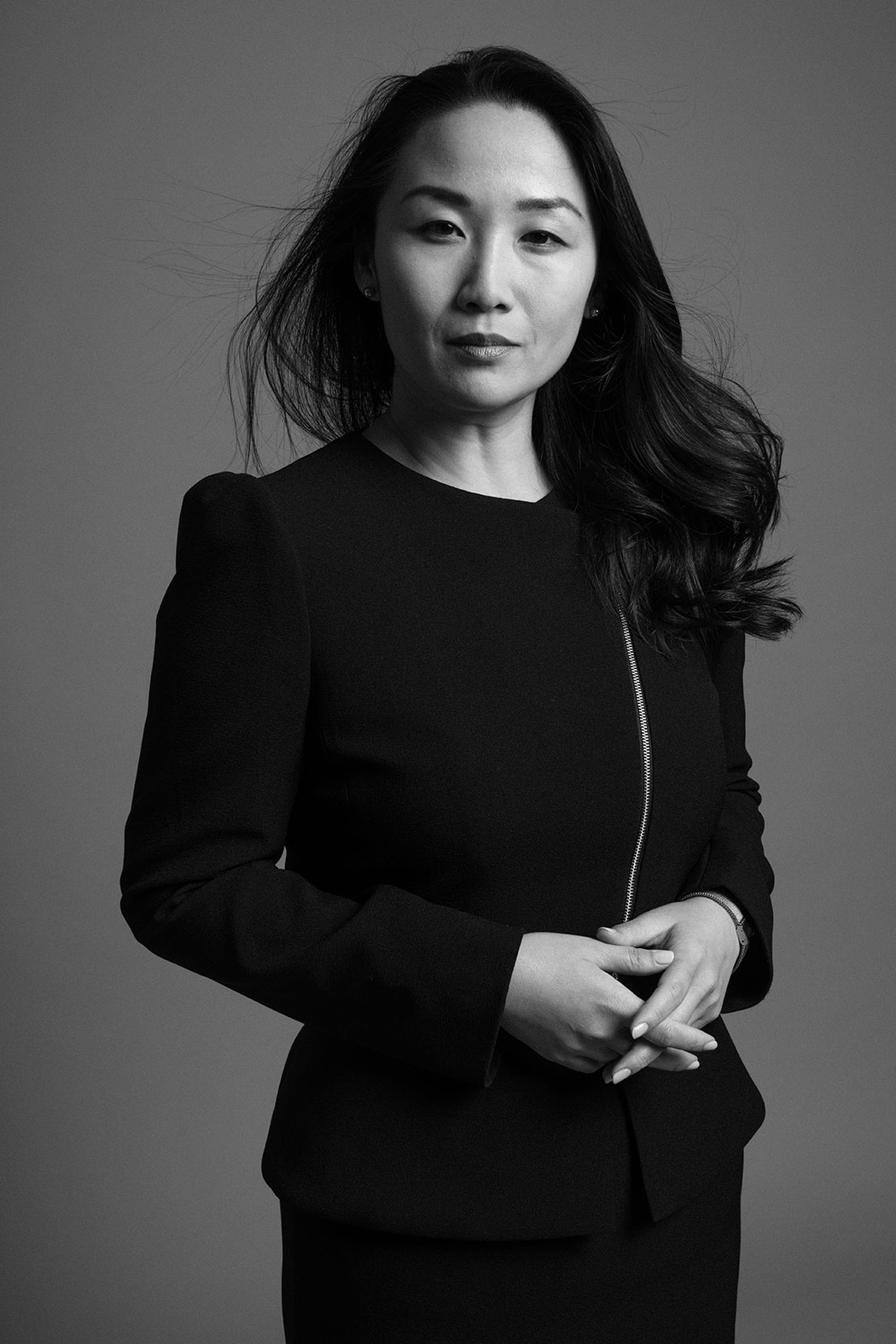 Deputy Queens Borough President
Sharon Lee's New York story starts sometime in 2003, when she was a University of Wisconsin undergrad attending the Korean American Students Conference at Cornell University. There, Lee heard from then-New York City Councilman John Liu, who had just made history as the first Asian American to be elected to the City Council.
"I was really inspired," Lee says. "I was like, 'I want to work for that man one day.'"
Soon enough, she did. The California native ended up moving to Queens and began to climb the political ladder with Liu, helping him get elected as New York City comptroller in 2009.
Lee always remembered watching one of Liu's City Council colleagues, Melinda Katz, during land use hearings. When the opportunity came to work for Katz in the Queens borough president's office, she took it. As deputy borough president, Lee now travels across Queens for events, getting the chance to inspire young people just like she was inspired years ago. But as a deputy, she says her lack of a dedicated car and driver keeps her humble.
"Got to love that bus, right?" she says with a laugh. "The unglamorous life of the perpetual public servant."
But change is coming quickly for the Kew Gardens Hills resident as she works on the expected transition of Katz becoming Queens district attorney. 
"The clock doesn't stop and wait for the transition to take place," she says. "In the DA's office, you're talking about human lives – their families. And each day cannot be wasted."
Sebastian Levenson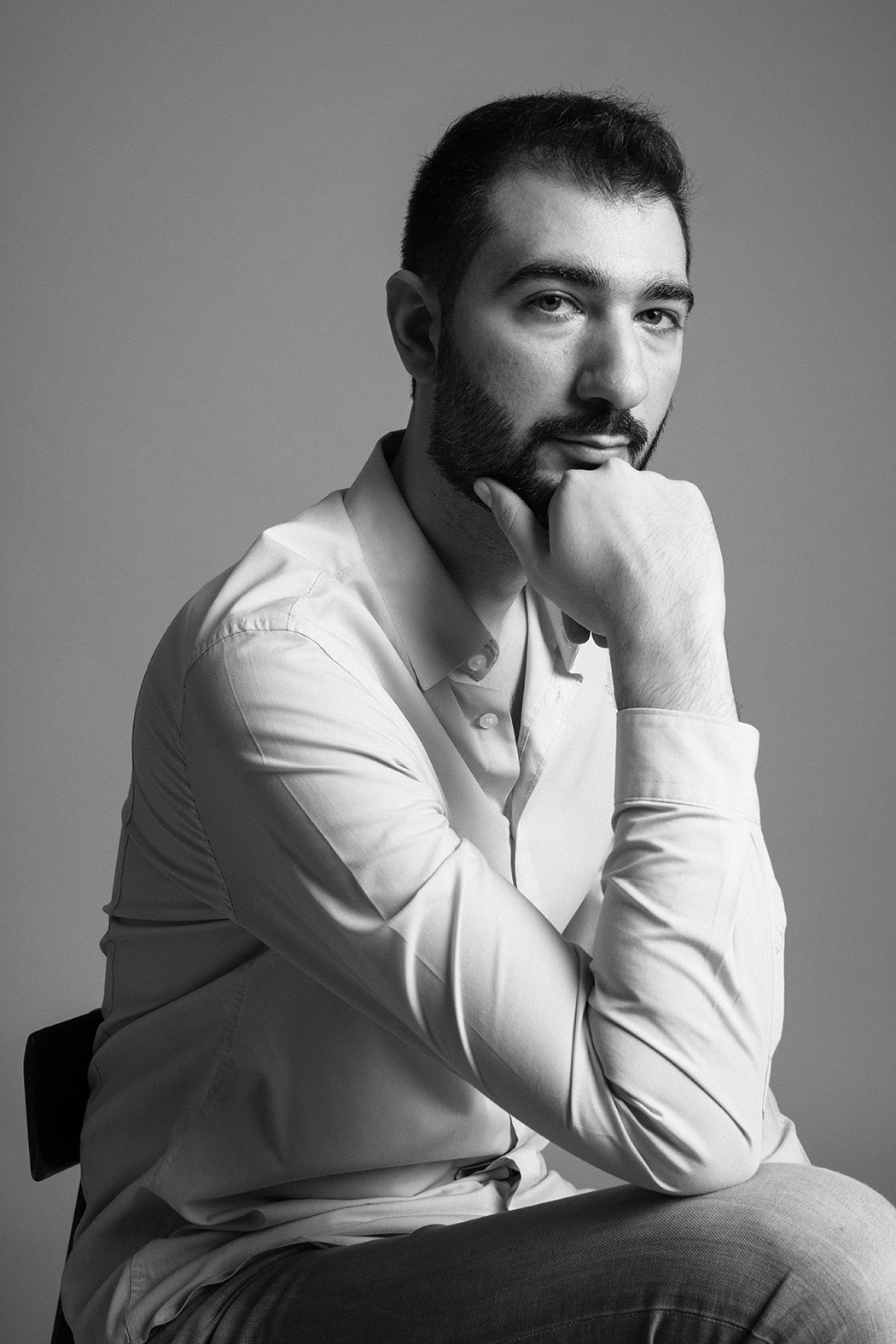 Senior Vice President, Client Relations, The Advance Group
Sebastian Levenson has been in and around politics his whole life. When he was in elementary school, he was hanging flyers for Vincent Gentile's state Senate campaign. Bill de Blasio attended his bar mitzvah. His father, Scott Levenson, founded The Advance Group, which is the political consulting firm where Sebastian Levenson is now senior vice president of client relations.
But before arriving at the firm, Levenson made his bones working for the New York Hotel and Motel Trades Council, New York Communities for Change and ACORN.
"I did a 1,000 phone calls a day, I did the door knocking," Levenson says. "A lot of the job is legwork."
At The Advance Group, Levenson works closely with nonprofits and labor unions. In 2018, Levenson and Communications Workers of America Local 1180 helped push through a bill that requires the Mayor's Office of Data Analytics to study and report on race, gender and ethnic pay disparities within city agencies. Though helping enact policy like the pay equity bill are among Levenson's proudest achievements, he says it's the creative aspects of political consulting he enjoys the most.
"It's been fun to be able to use my artistic side in my work," Levenson says. He's heavily involved in putting together the TV ads for the firm's clients and draws political cartoons for the CWA Local 1180 newsletters. A mailer Levenson designed for state Sen. Diane Savino last year won him a Golden Donkey Award for best state-level direct mail campaign – as part of the Goldie Awards that recognize excellence in political practice and communication.
Davon Lomax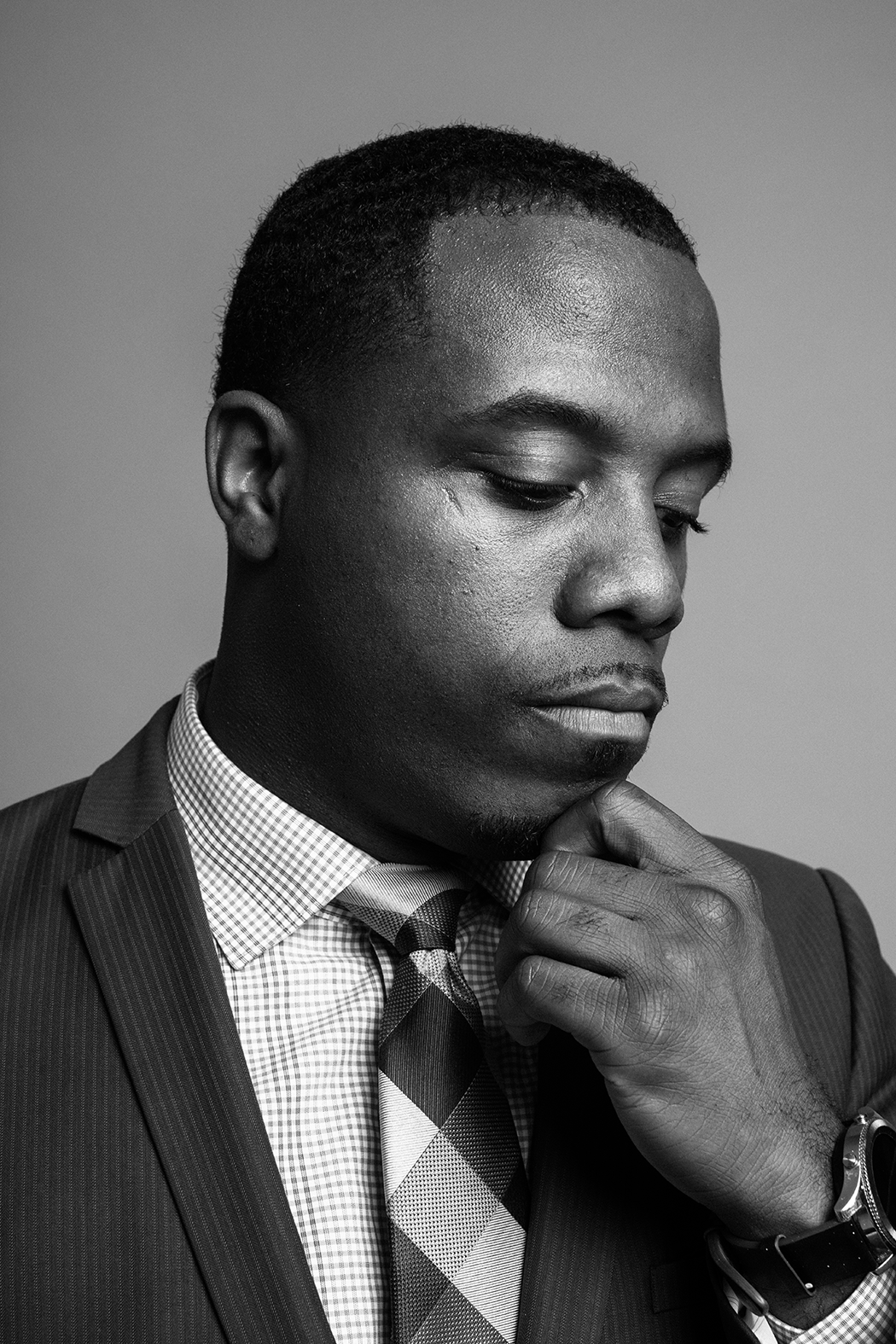 Political Director, International Union of Painters and Allied Trades District Council 9
When Davon Lomax was 18, he became an apprentice painter through a program run by the International Union of Painters and Allied Trades District Council 9. He says learning a trade gave him the opportunity to pursue a lucrative career without the college degree deemed essential for other professions. Now, as District Council 9's political director, Lomax works to provide the same opportunities to younger union members.
"You don't necessarily need to have a college degree to be successful in life," Lomax says. "That's really what I strive to do, especially as a younger person in a trade, is try to get more younger folks to understand that there's dignity in having a construction job."
Lomax says he caught the attention of local and national leaders, including then-District Council 9 Political Director Jack Kittle, after he appeared on NY1 following a union march across the Brooklyn Bridge. When Kittle retired in 2014, Lomax was named as his successor.
Now Lomax spends his work day advocating for members of his union at City Hall and in Albany, demanding worker protections and higher wages. He touts District Council 9's apprenticeships as a stable route to a middle-class life. From the start, apprentices are getting paid to learn an invaluable and lifelong trade.
"This is a career path for people of color. This is a career path for folks that are low income, folks that don't want to go to college. Everyone is talking about all the college debt you have," Lomax says. "Apprenticeships are free."
Farah N. Louis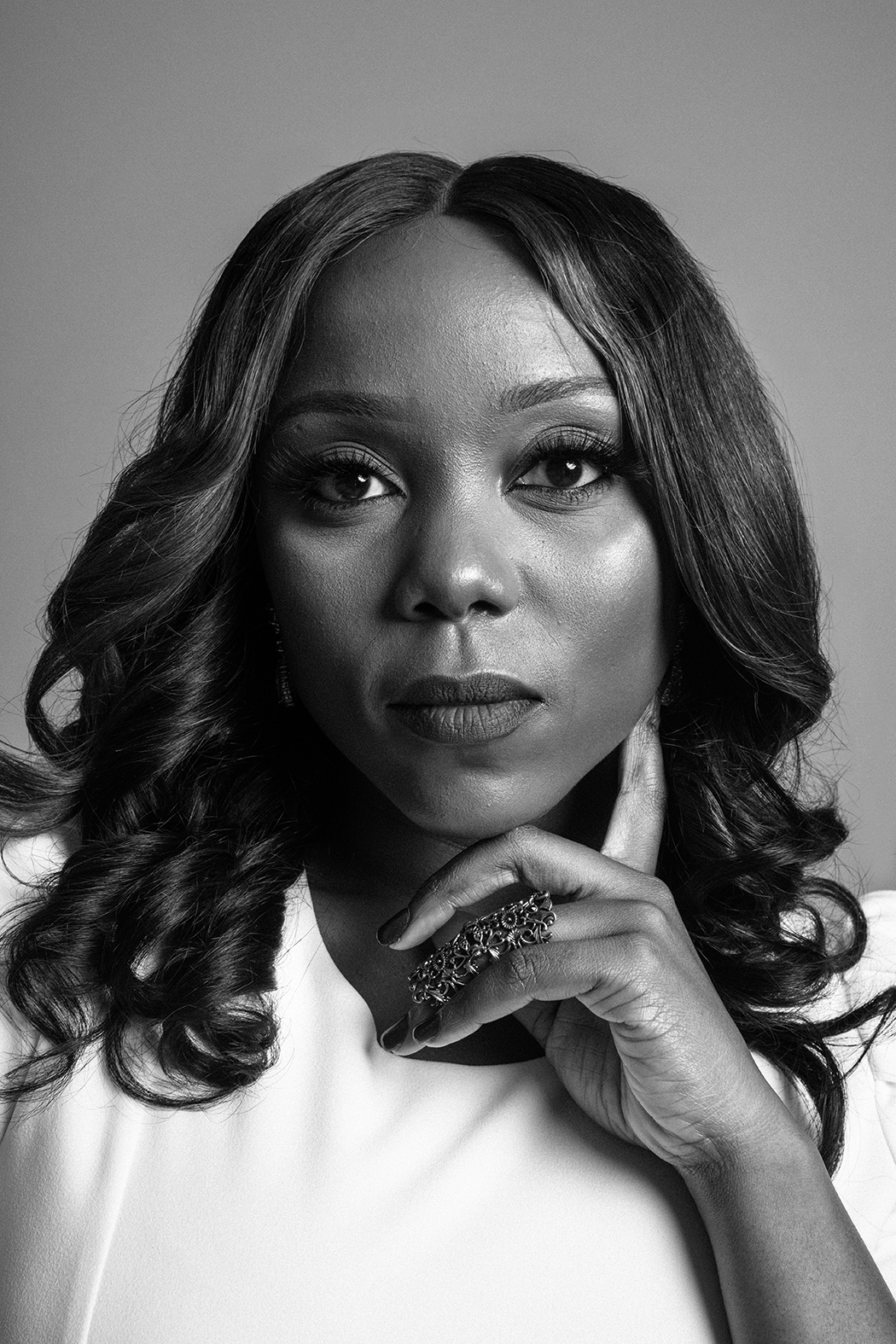 New York City Councilwoman
Farah Louis grew up in a Haitian American family in East Flatbush, Brooklyn, idolizing storytellers she saw on TV – like Oprah and Fox 5 newscaster Rosanna Scotto. She pursued that media dream with her first job out of college, working in the promotions department at the Hot 97 radio station. But when a DJ at the station slandered Haitian women on air, suggesting they all had HIV, Louis knew she had to get political. She organized a rally outside the station, and got elected officials to show up and protest. It was a bold move for a young employee, but Louis had seen political organizing firsthand from her mother, a member of 1199SEIU.
"I didn't care," she remembers. "I wanted to stand up and speak out."
Jumaane Williams, a then-newly elected New York City councilman, came to Louis' rally, which eventually led to her getting a job in his office, where she worked for six years. When Williams was elected public advocate earlier this year, Louis jumped at the opportunity to fill the seat. She says winning the hard-fought special election was "the most difficult thing I went through in my life."
Louis has found that her college minor in dance prepared her well for her current job.
"We were grooving at the West Indian Carnival Parade!" she says. "In the City Council, there's always a parade or an opportunity to dance with a member or the speaker."
Ebony Meeks-Laidley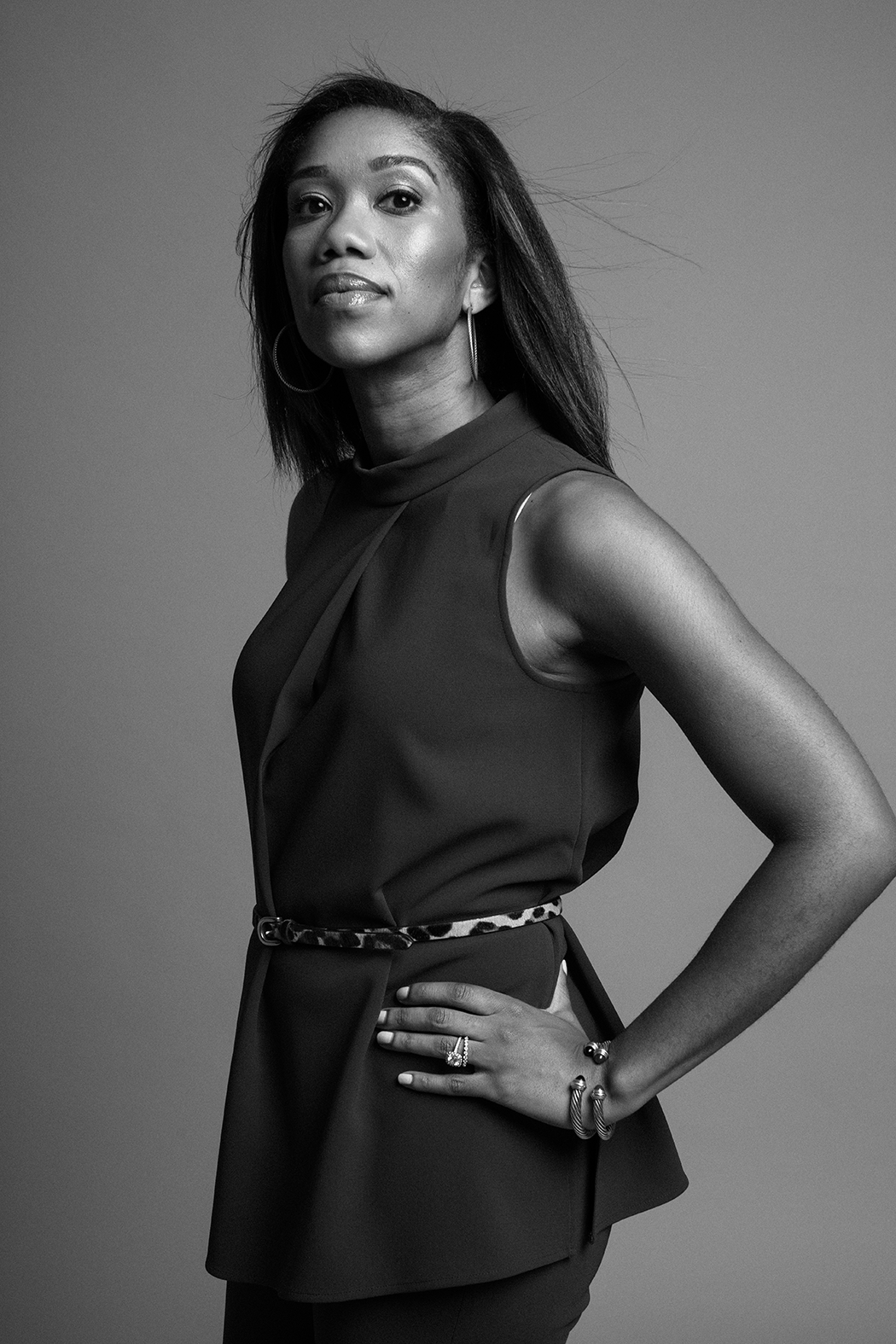 Senior Adviser, New York City Council Speaker Corey Johnson's Office
Ebony Meeks-Laidley has seen it all in politics. She's worked on presidential campaigns for Hillary Clinton and Barack Obama. She worked in Washington, D.C., at the U.S. Department of Energy. She's worked in Albany for the Assembly speaker. She's worked in advocacy and in labor, and she grew up watching her father, Rep. Gregory Meeks, work in politics.
So it's no surprise that Corey Johnson's constant campaigning for speaker of the New York City Council caught her eye.
"He outworked everybody," Meeks-Laidley says in admiration. "And I felt, if I could be a part of (a) team like that, then we could get a lot of work done."
Meeks-Laidley joined Johnson's team soon after he was elected, and now advises the speaker on issues like housing and homelessness, animal rights and – a new one for her – the budget.
"I'm a beginning wonk," she says with a laugh. "A wonk in training."
She is married to Jason Laidley, chief of staff to state Sen. Jamaal T. Bailey, and the political power couple is now training a wonk of their own: their 1-year-old daughter. Meeks-Laidley's life may revolve around politics, but she doesn't plan on running for office like her dad.
"I'm more of a behind-the-scenes person," she says. "I feel like I can make the most impact by electing and advancing the right people to be elected officials and then helping them get the work done."
Bassal Omar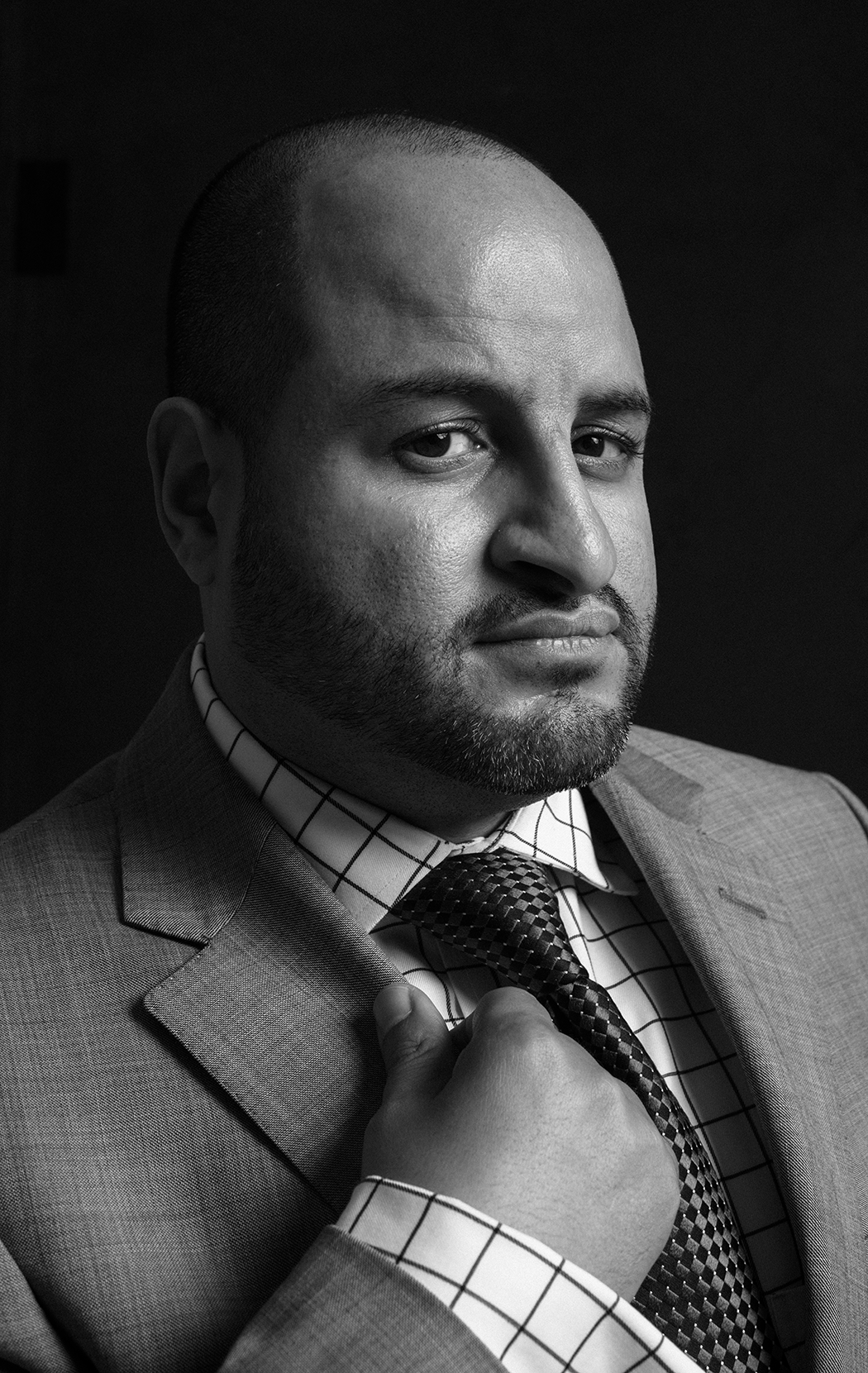 Deputy Chief of Staff, Bronx Borough President's Office
Whether they call him "the whip" or "The Great Gazoo" (the alien friend of Fred and Barney on "The Flintstones"), staffers at the office of Bronx Borough President Ruben Diaz Jr. turn to Bassal Omar to get things done. The deputy chief of staff has worked for Diaz ever since the Assembly, rising through the ranks over the past 17 years after beginning as an intern. It's no accident that the Bronx native has stuck by Diaz for so long.
"Never once has he told me to dampen my activism or to shy away from something," Omar says. "Quite the opposite – he saw something in me as a young man and he's allowed me to express myself without fear."
Entering politics in the years after the 9/11 attacks was not easy for Omar, whose parents are Palestinian immigrants. Islamophobia was on the rise at the time and Omar saw that he needed help fellow Muslims assert their voices at a difficult time. This included working with Diaz on a proposal to make Eid al-Fitr and Eid al-Adha school holidays.
"The community as a whole rallied around that cause," Omar says. While that particular effort fell short, Muslim holidays were later incorporated into the New York City school calendar. 
If Diaz succeeds in becoming the first Latino mayor of New York City, Omar plans to go along for the ride all the way down the No. 4 line to City Hall.
Corey Ortega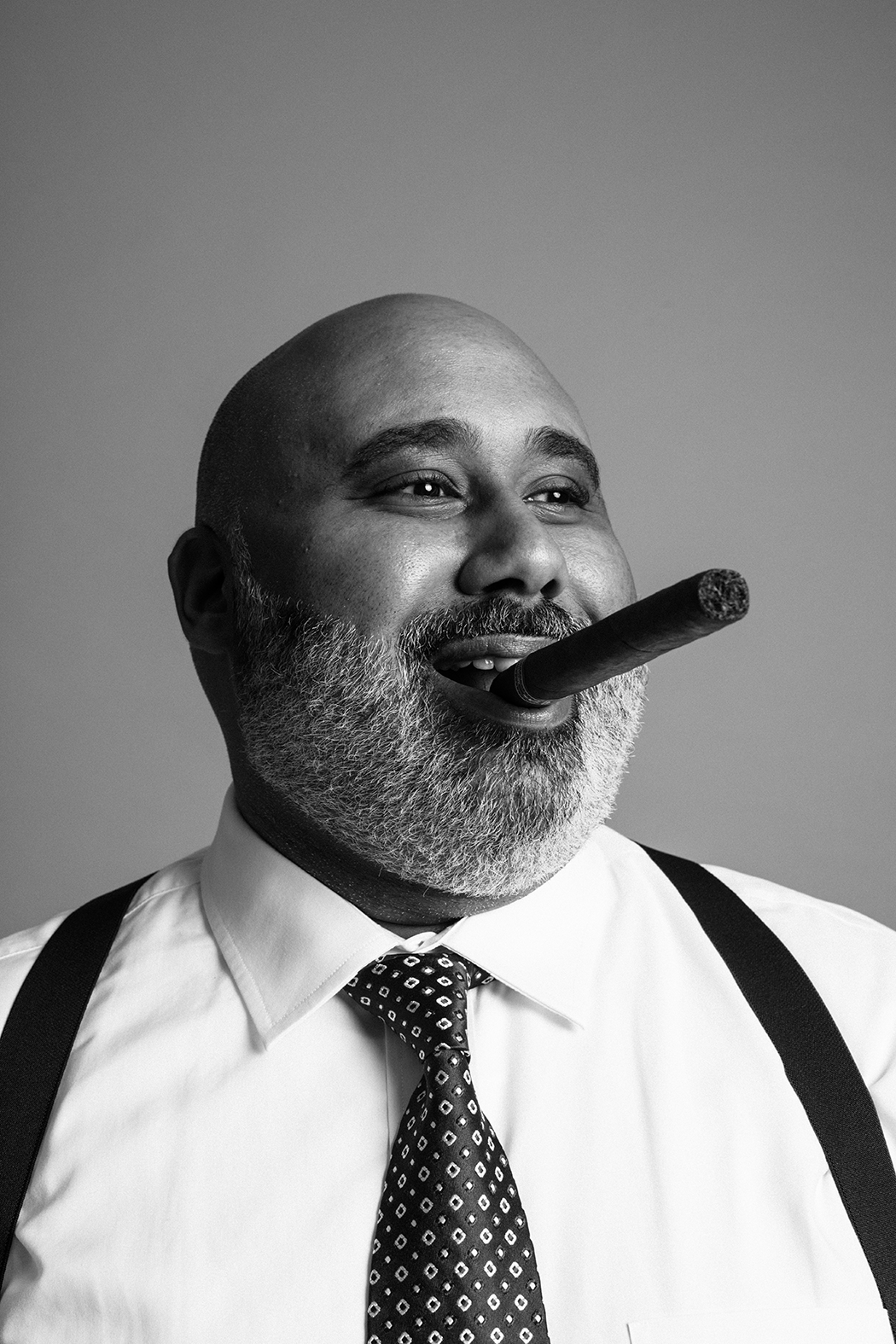 Incoming Vice President of Government Relations, Dunton Consulting
Corey Ortega wears many political hats. During the day, he will be handling data and field management for a government relations firm. After hours, he takes on the role of Democratic district leader in West Harlem's 70th Assembly District. This fall, he's also taken on a new role as a 2021 candidate for the New York City Council seat currently held by Mark Levine, who has reached the term limits of the office.
The West Harlem native hadn't planned on a career in politics. After he graduated from St. John's University with a bachelor's degree in banking, corporate, finance and securities law, his first job was at a day care center. When a temporary job opened up as a special assistant to then-Assemblyman Keith Wright, Ortega first dismissed the idea. But he changed his mind after his mom convinced him that the job could lead to good things – and he has stayed in the political world ever since. 
In his current role as a district leader, Ortega is one of the few Dominican American leaders involved in making decisions that affect the surrounding community. Wearing so many hats can be tough to balance, but Ortega says that if you cannot keep your priorities straight, then you're not cut out for politics.
"Sometimes I just have to check myself and ask myself again and again: 'Why am I doing this?'" he says. "Because I actually want to do right by my community."
Skye Ostreicher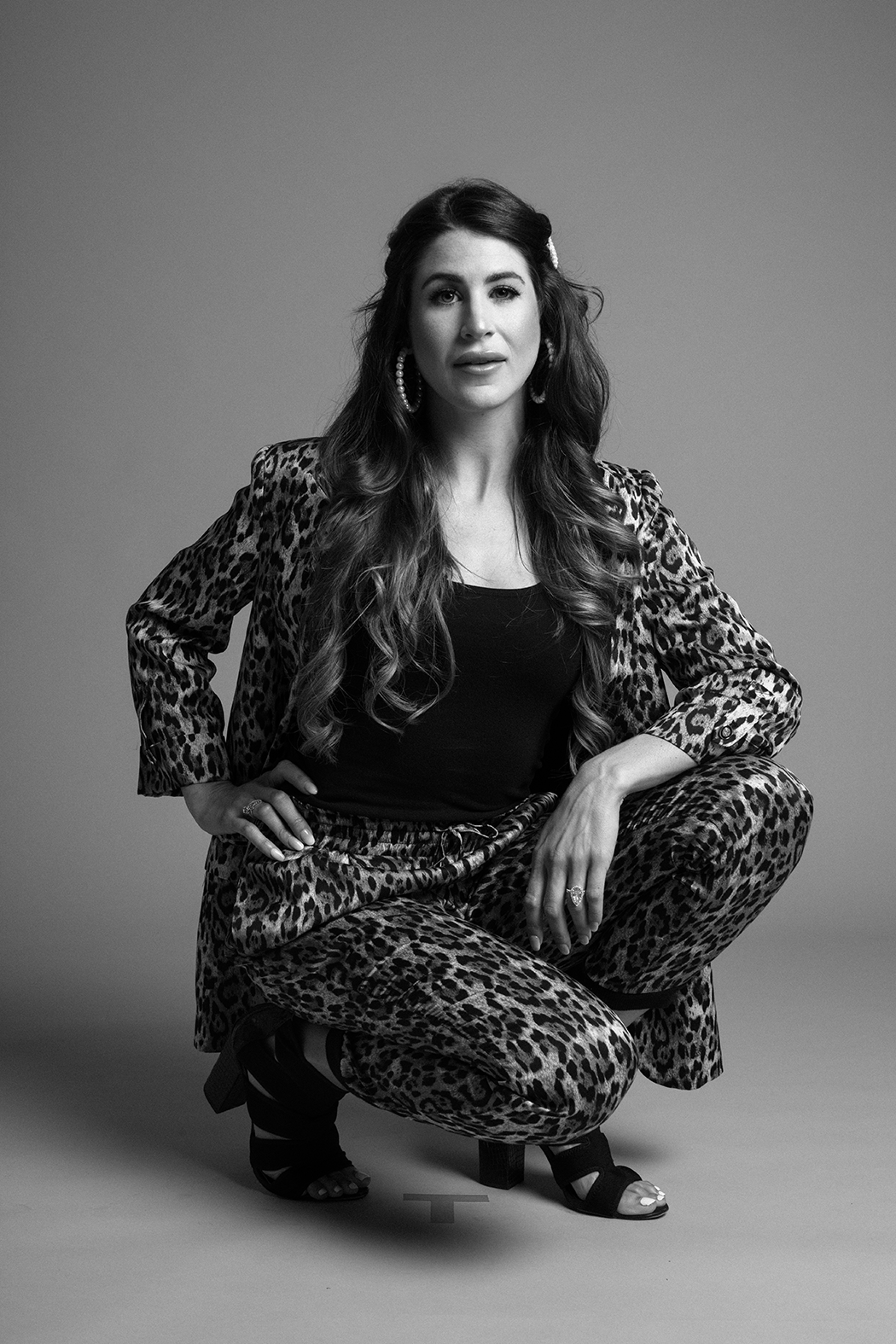 Director, Government and Community Affairs, Nicholas & Lence Communications
Skye Ostreicher was studying chemistry at the University of Miami with the intention of enrolling in medical school when Bill Clinton walked into her classroom. Ostreicher's professor for the class – a course on the United States health care system – was Donna Shalala, who served as Clinton's secretary of health and human services. Ostreicher remembers her professor talking with Clinton about the fight to broaden health care coverage across the country.
Inspired by the experience, Ostreicher decided to forgo medical school and instead pursued a career in health policy. She later earned a master's degree in public health and a master's degree in public policy from Stony Brook University. But before beginning what she expected would be a long career in health care policy, Ostreicher wanted "one fun internship," she says. 
She signed up for a summer stint at News 12 Long Island, and it was through that job she met Thomas Suozzi, the now-congressman who was then trying to reclaim the Nassau County executive's office from Ed Mangano.
Ostreicher joined Suozzi's 2013 campaign as a press assistant. Despite Suozzi losing that year, she never looked back: politics was her life now.
"I didn't plan on doing any of this," Ostreicher says. "I love what I do now."
Today, Ostreicher manages various accounts as head of government and community affairs for Nicholas & Lence Communications. Never one to stop working, she is also a Manhattan Democratic district leader in the 73rd Assembly District and runs an Instagram account called The Fashionable Democrat.
Justin Pascone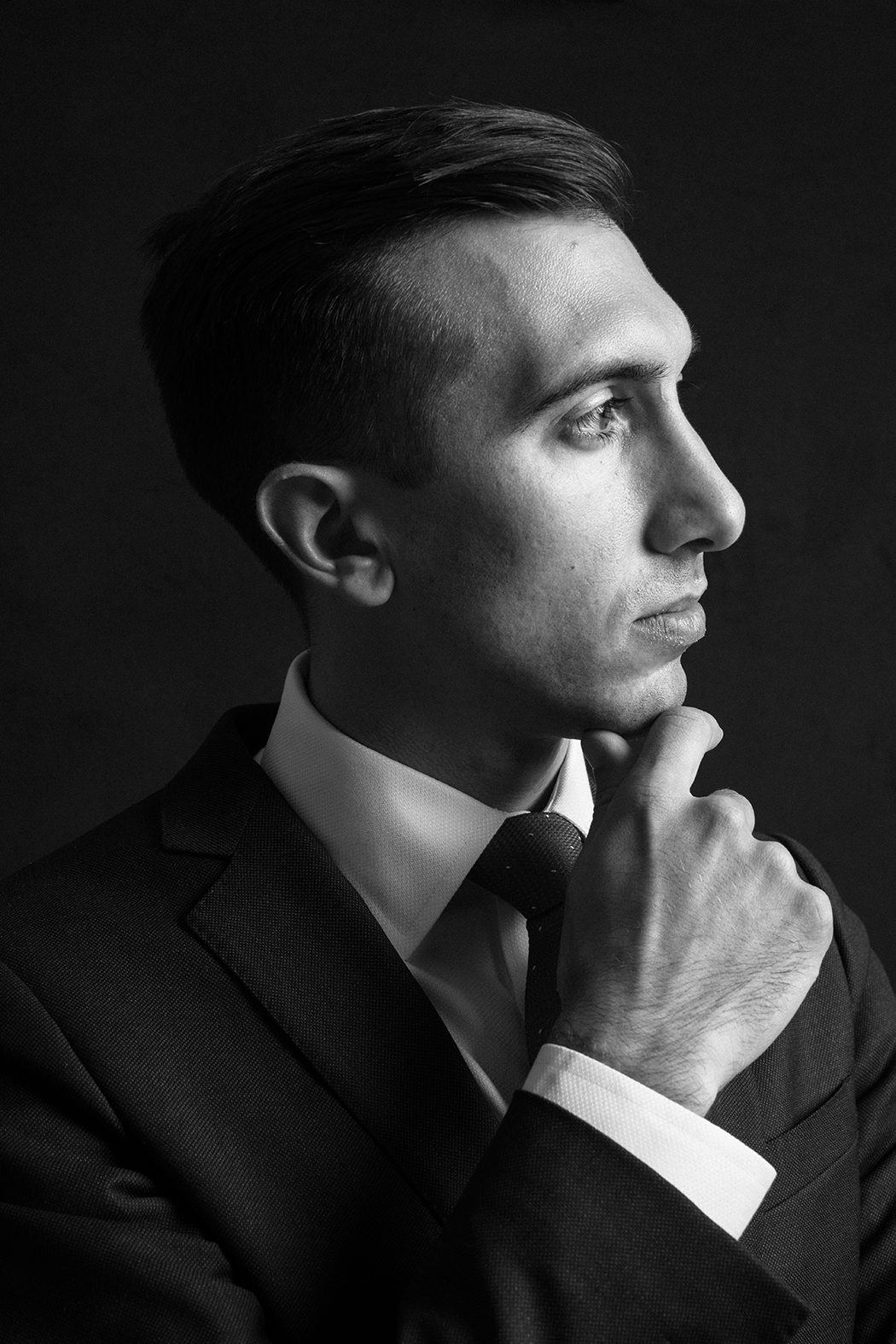 Policy Director, New York Building Congress
In 2012, Justin Pascone had recently graduated from New York University and was living in Gowanus, Brooklyn, while working as a bartender – but his life would change on Oct. 29. That's when Superstorm Sandy raged into New York City, inundating tunnels and low-lying neighborhoods with its storm surge and causing major electrical failures.
Pascone wanted to do something to fix the policies that led to this situation, and he started going to community meetings.
"I kind of had this moment where I thought, 'This is what I want to do.' I didn't know what the profession was or that urban planning even was a profession," he says. He went back to school to get a master's degree in urban planning and has been working in the field ever since.
Now the director of policy at the New York Building Congress, Pascone works with the stakeholders that make up the real estate development and policy worlds. He is well-suited for the job.
"I speak a lot of languages. I can speak to an architect and talk design, I can talk to a developer and talk to lawyers and to elected officials," he explains. "In all the different roles people play, I'm adept at speaking those languages."
His work requires patience and perseverance.
"You're not going to win every battle. You're not going to change everyone's mind on the first swing. It's a matter of being persistent," he says. "You have to keep chomping at it."
Jorge Perez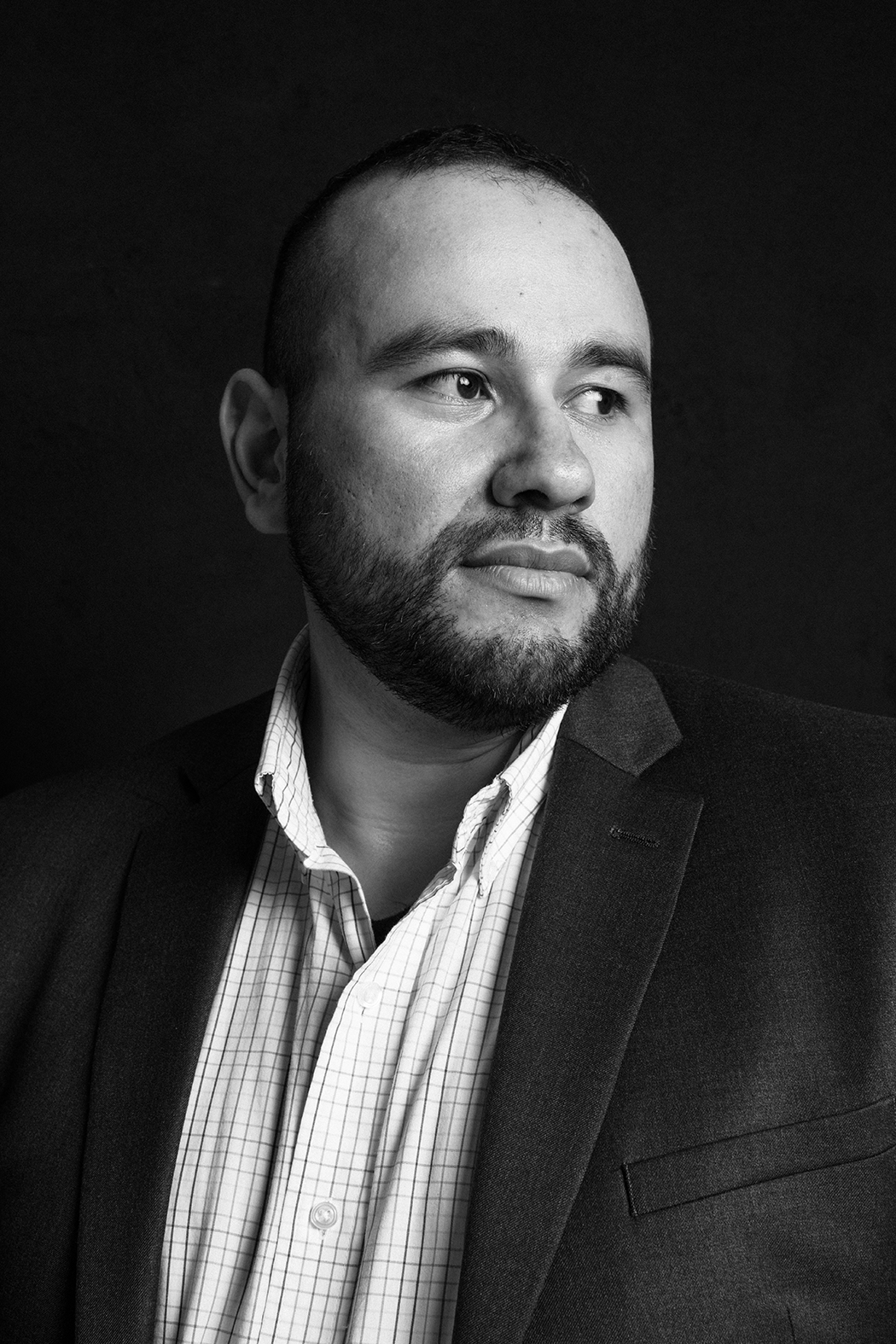 Senior Associate, Research, The Parkside Group
In his free time, Jorge Perez enjoys taking online courses at night on subjects he doesn't know much about. When he started working in political consulting at The Parkside Group, he didn't know how to use Microsoft Excel, he says. Now he's an analytics whiz and is programming his own database software for campaigns.
"I think one of the reasons I'm good at what I do is that I don't think I am (good)," he says. "That mentality of having to learn something every day and just going to do whatever it takes to solve a problem – I feel like that's really the only thing that's gotten me as far as I have."
Perez's current project is writing code in R (a programming language he learned through online videos) that tracks election night results in the state. This is no small task. Each district does things its own way, often with volunteers who've been running election nights for decades.
"Every county is a different universe," he explains. "Whereas a polling presentation used to take two or three days, we can now do it in about 40 minutes."
In an industry where decisions are often based on gut instinct, Perez is focused on bringing a data-driven approach to the forefront of campaigns. He is particularly excited about making maps. "The level of familiarity someone can gain from just three seconds of looking at a well-made map is pretty astonishing," he says.
Jessica Ramos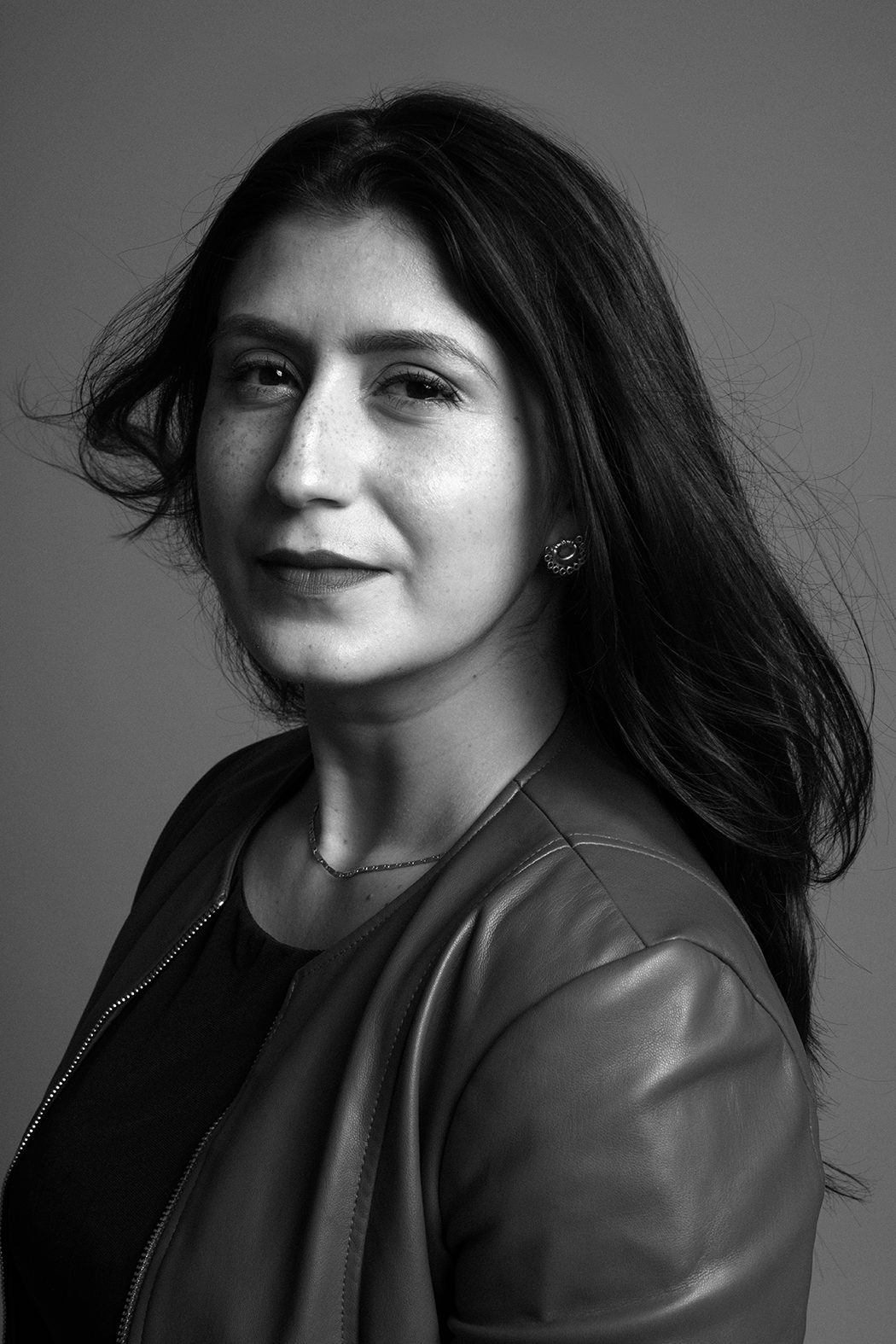 Chairwoman, State Senate Labor Committee
State Sen. Jessica Ramos has been involved in politics and activism for so long, she can't even remember when she started. Raised in Jackson Heights, Queens, by immigrant parents who were members of the Colombian Liberal Party, the future legislator visited prisons and attended labor marches and community meetings since she was very young. The message her parents were sending was clear: Helping the less fortunate is a family calling.
As a student at Hofstra University, Ramos got involved in labor union activism – a cause that set her on the path to becoming one of the first Colombian American legislators in New York history. By the time she launched a successful challenge to incumbent state Sen. Jose Peralta in the 2018 Democratic primary, Ramos had years of experience in the labor movement, her local community board and city government.
As chairwoman of the state Senate Labor Committee, she has passed landmark bills granting the minimum wage to car wash workers and collective bargaining rights for farmworkers. Now she is championing a bill that would fund a citywide child care program, an effort that comes as one of her two young sons begins to get involved in activism.
"To have a mother who's a state senator, to have a roof over his head," she says. "The best way of repaying the universe for those blessings is to give back through public service. That's how I was raised (and) that's the legacy of our family."
Ana Rua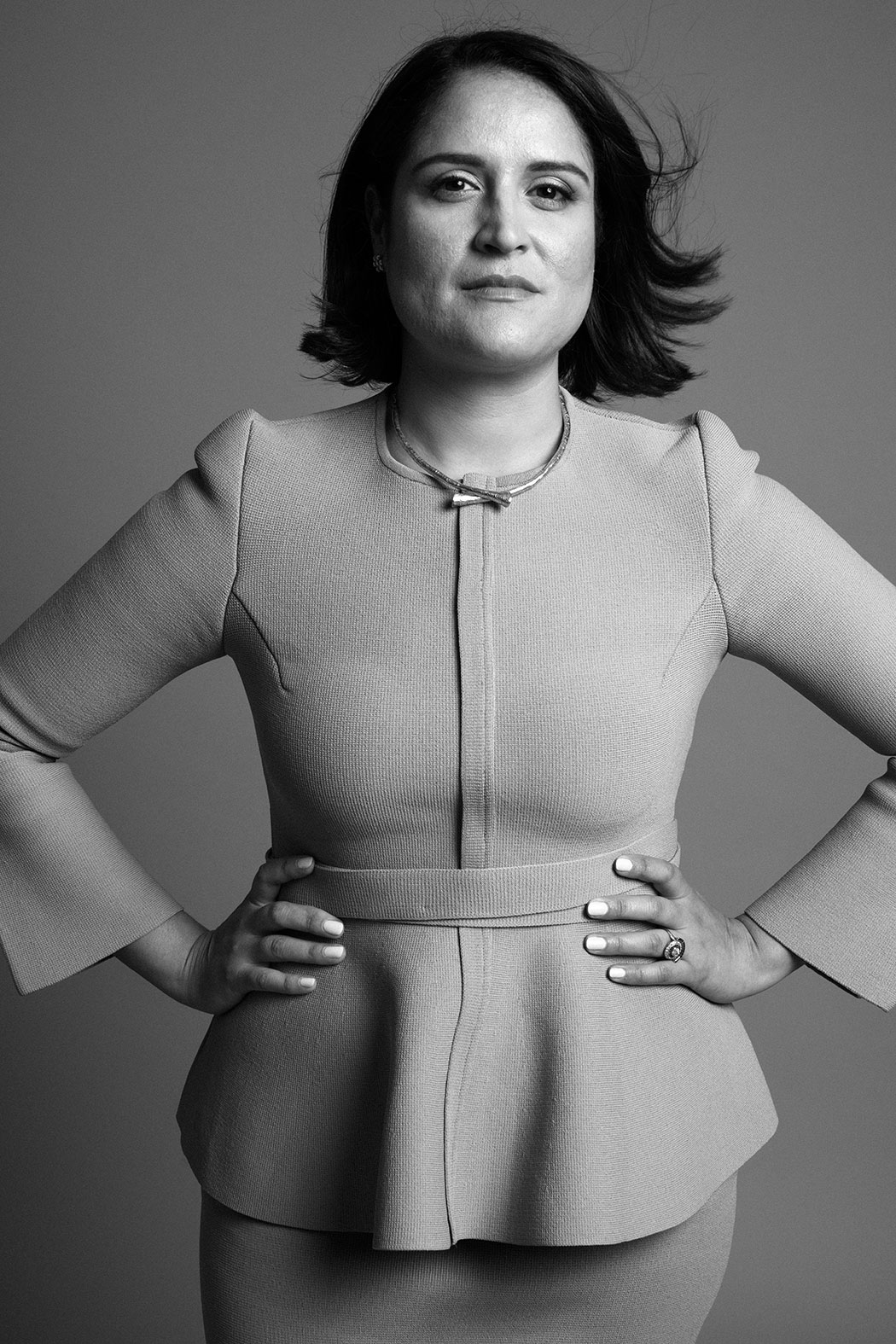 Public Affairs Manager, Crown Castle
It's good to be in the right place at the right time. That's how Ana Rua got started.
In 2015, Gov. Andrew Cuomo announced a $500 million initiative to bring high-speed internet to everyone in New York. The Broadband For All program meant that, all at once, there was a lot of money for telecommunications work in New York. At the time, Rua was working as a project manager at Empire State Development, and she introduced herself to the executive vice president for broadband and innovation.
"They needed to build the team. I just walked into the office and introduced myself and they must have seen something in me," Rua recalls. "They said, 'We could use you' – and that started my career in telecom."
That path led her to Crown Castle, a telecommunications infrastructure company, which will be crucial in bringing 5G to the area.
This kind of confidence is something that doesn't necessarily come naturally to Rua; she's had to work on it.
"A lot of times, earlier in my career, I felt like I didn't belong. It's interesting," she says. "When you're young, Latina, and maybe one of three women among 50 men in a boardroom, you have that imposter syndrome. But the way I overcame it is by being the most prepared person in the room. Preparation has been my shield."
Gabriela Sandoval Requena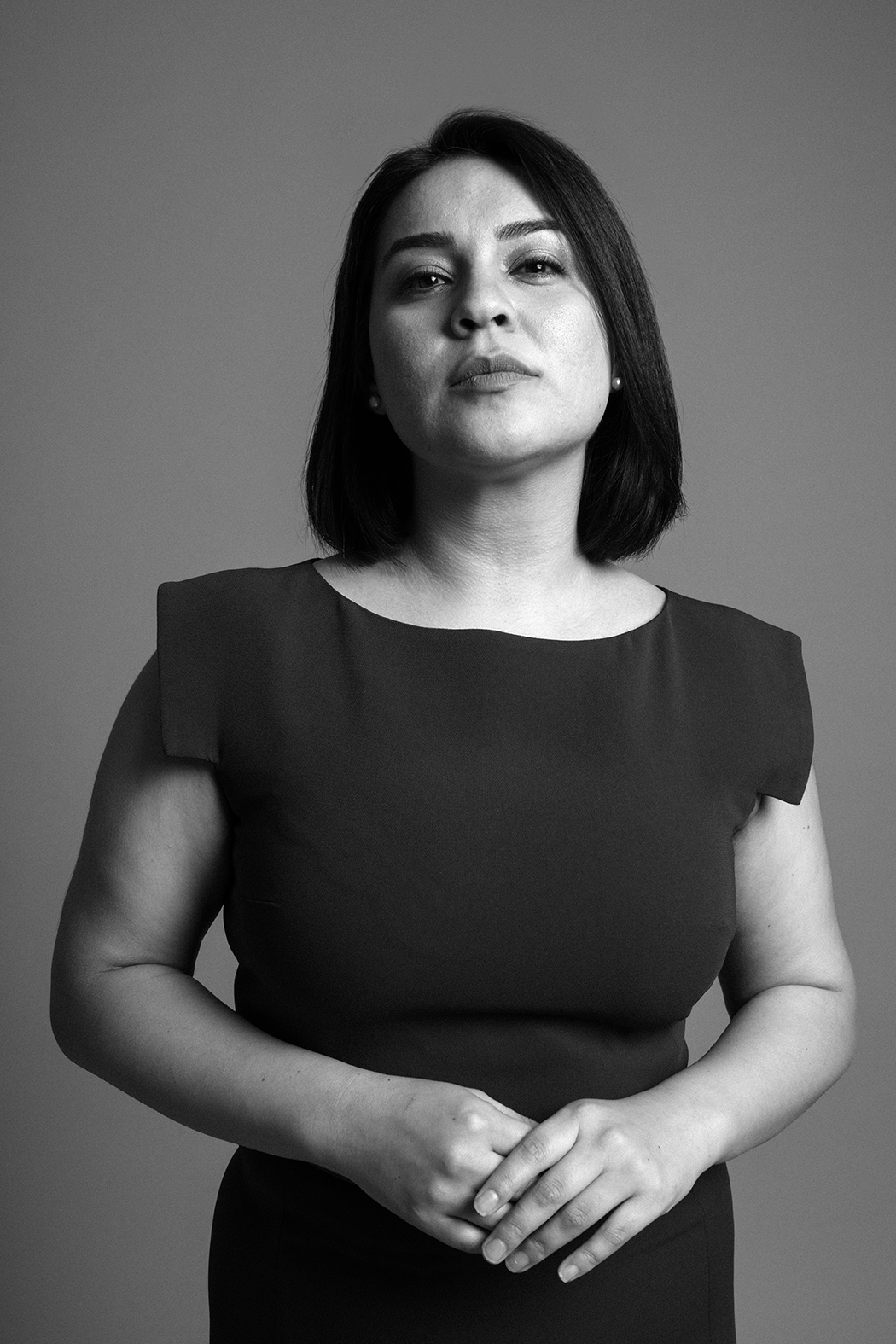 Director of Regulatory Affairs and Equity Programs, Somos Community Care
Gabriela Sandoval Requena was 14 years old when she arrived in the United States from her native Chile in June 2001. For the next 12 years, she would live on Long Island as an undocumented immigrant – dealing with all the difficulties and complications that entails. But she found ways to overcome the challenges.
Though she was unable to apply for federal or state financial aid to attend college, Sandoval Requena earned a full scholarship to Suffolk County Community College before transferring to Baruch College, where she graduated with a bachelor's degree in economics and a master's degree in public administration.
In 2013, President Barack Obama launched the Deferred Action for Childhood Arrivals program so immigrants like Sandoval Requena would receive legal status and eventually gain permanent residency.
"If things had not been as difficult, I would probably not have to put the extra effort and try to figure things out," she says. "I knew that I could only get merit-based scholarships. And at the same time, work three jobs so I could save for everything else."
Today, Sandoval Requena oversees regulatory affairs and equity programs for a network of 2,500 health care providers for Medicaid recipients citywide, which works with community doctors to improve the health of the patients and reduce costs. Many of the patients do not speak English as their primary language.
"The population that we are especially concerned (with) is the immigrant population," she says. "It's one of the things that attracted me to work at Somos."
Terra Setzler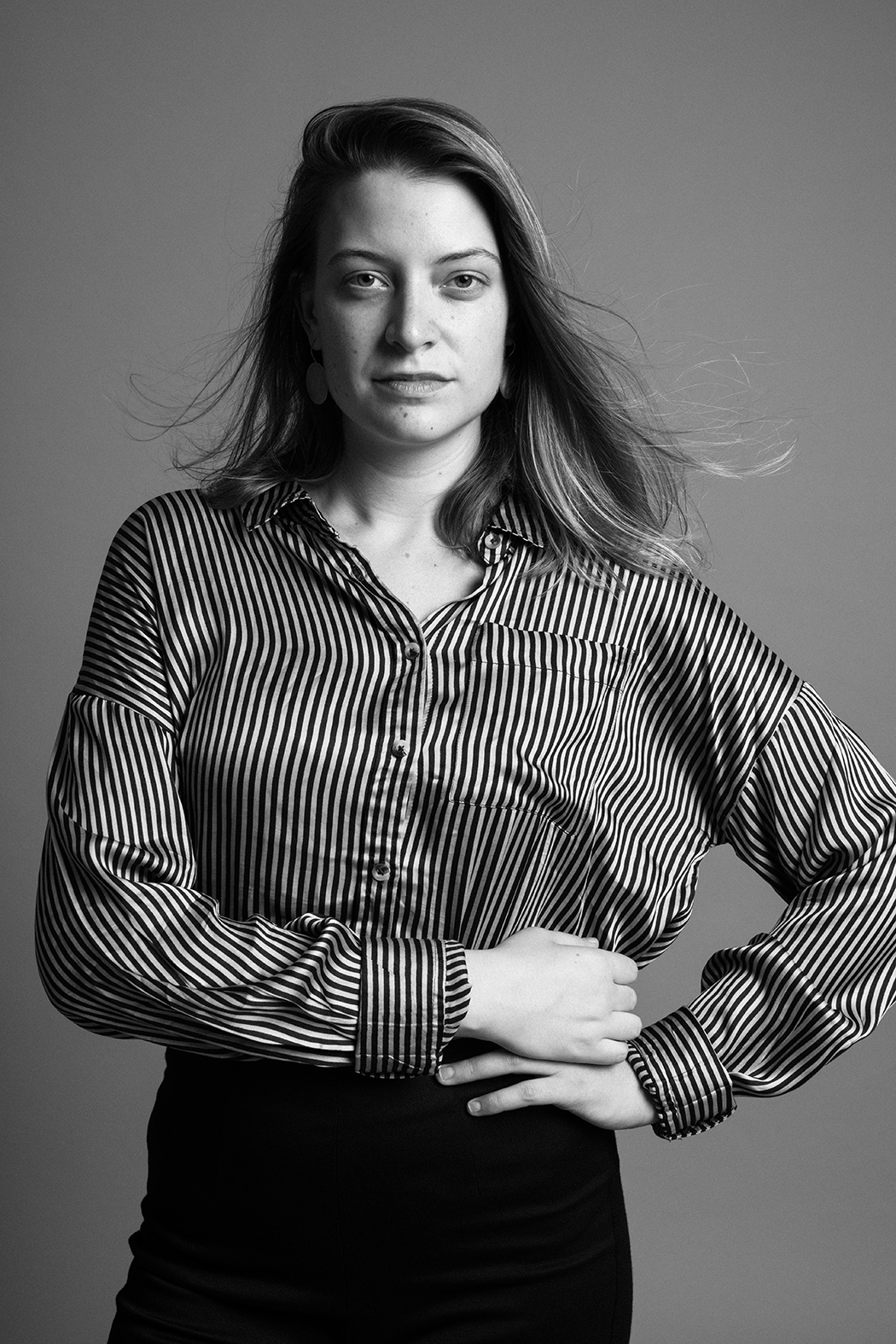 Director of Digital Strategy, Metropolitan Public Strategies
Terra Setzler loves learning – and she believes that desire has pushed her career forward.
"I keep seeing new things, trying to accumulate new skills," she says.
While studying political science as an undergraduate student, she took an online course about data science on top of her normal coursework. Later, while working at Planned Parenthood, she spent her nights learning Adobe Illustrator, Photoshop and Lightroom. This year, she wrote a television script as a side project.
Her background in politics as well as the data science and design skills she picked up has prepared her to work on what she considers the biggest accomplishment of her career so far: the passage of the so-called Green Light bill. Working on behalf of the New York Immigration Coalition, Setzler drove a digital campaign to promote the bill, which allows undocumented immigrants to obtain driver's licenses. She pushed the hashtags #GreenLightNY and #DriversLicensesNOW on Twitter, finding great results – with Mayor Bill de Blasio, Cynthia Nixon, the New York Civil Liberties Union, state Sen. Julia Salazar, state Attorney General Letitia James and New York City Council Speaker Corey Johnson all tweeting them in support.
"It was really cool to watch, especially being a digital person with a field background. It was a nail-biter down to the last minute and it was crazy watching it pass," she recalls. "It means a lot to me because it matters to real people. People were risking deportation by driving their children to the hospital."
Nick E. Smith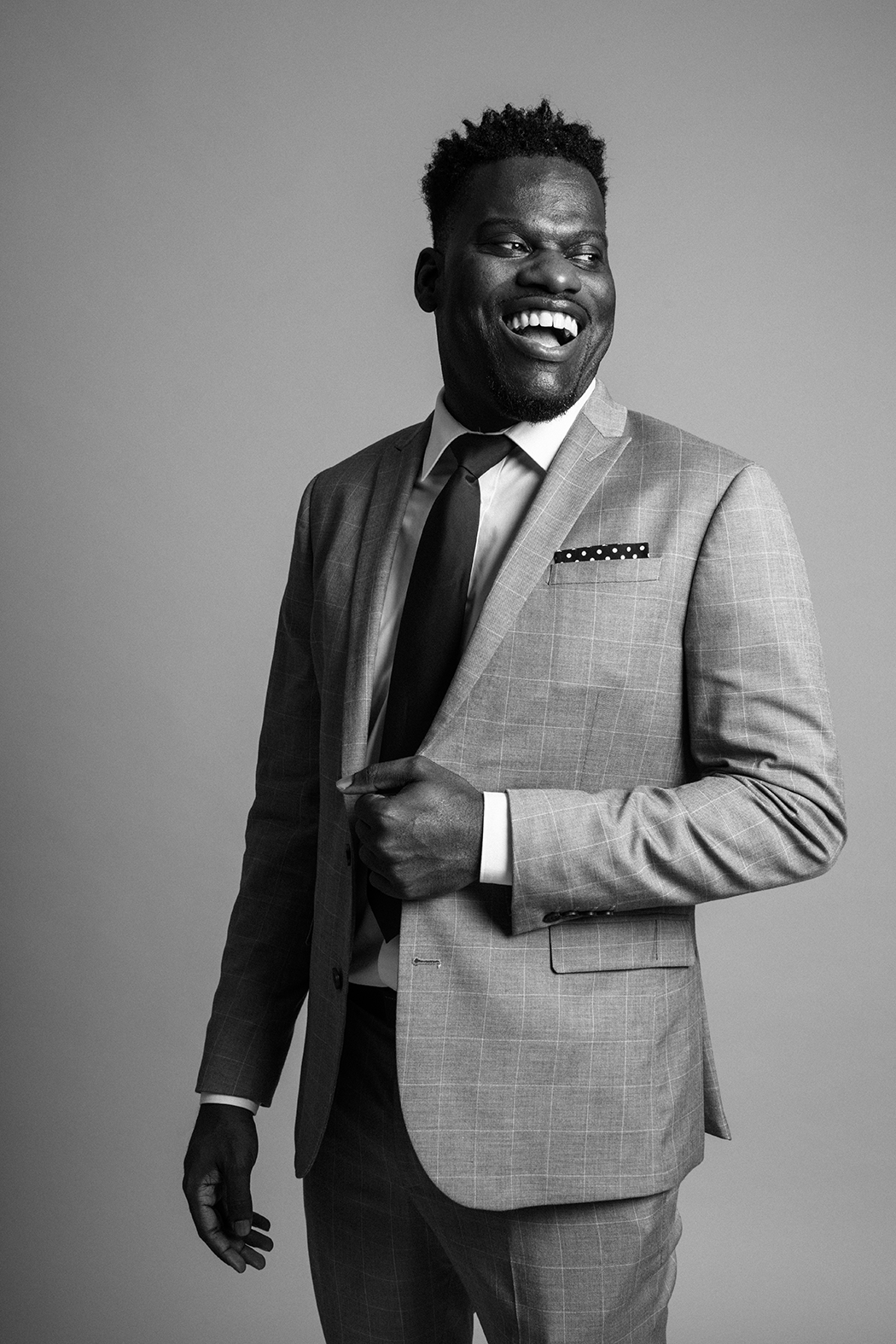 First Deputy Public Advocate, Policy; New York City Public Advocate's Office
Nick Smith discovered his passion for politics early on. Growing up in California, he was the political nerd while his twin sister Nichole was the star athlete. He says he can trace his political awakening back to 2000, when he was 15 years old. He was angered by the disenfranchisement of people of color he witnessed in the presidential election between George W. Bush and Al Gore.
"Watching news report after news report of hanging chads and dimpled ballots, I just thought, 'Wait, this is America," Smith says. "We're supposed to be a democracy."
After graduating from the University of California, Berkeley – during which time he also worked for the city of Berkeley – Smith moved to New York City and has since worked for several lawmakers. He says he especially liked working with Jumaane Williams, starting when Williams was a city councilman.
"To be very candid, I came back, really, for him," Smith says of his decision to join the public advocate's office after a stint on the mayor's team. "We did a lot of great work together while I was in the council."
Smith has a hand in much of the policy work in the public advocate's office, including working on negotiations for the paid family leave bill. The issue is particularly poignant for Smith considering his wife recently gave birth to their first children – twin girls. Coincidentally, his twin sister has twin girls herself. Talk about seeing double.
India L. Sneed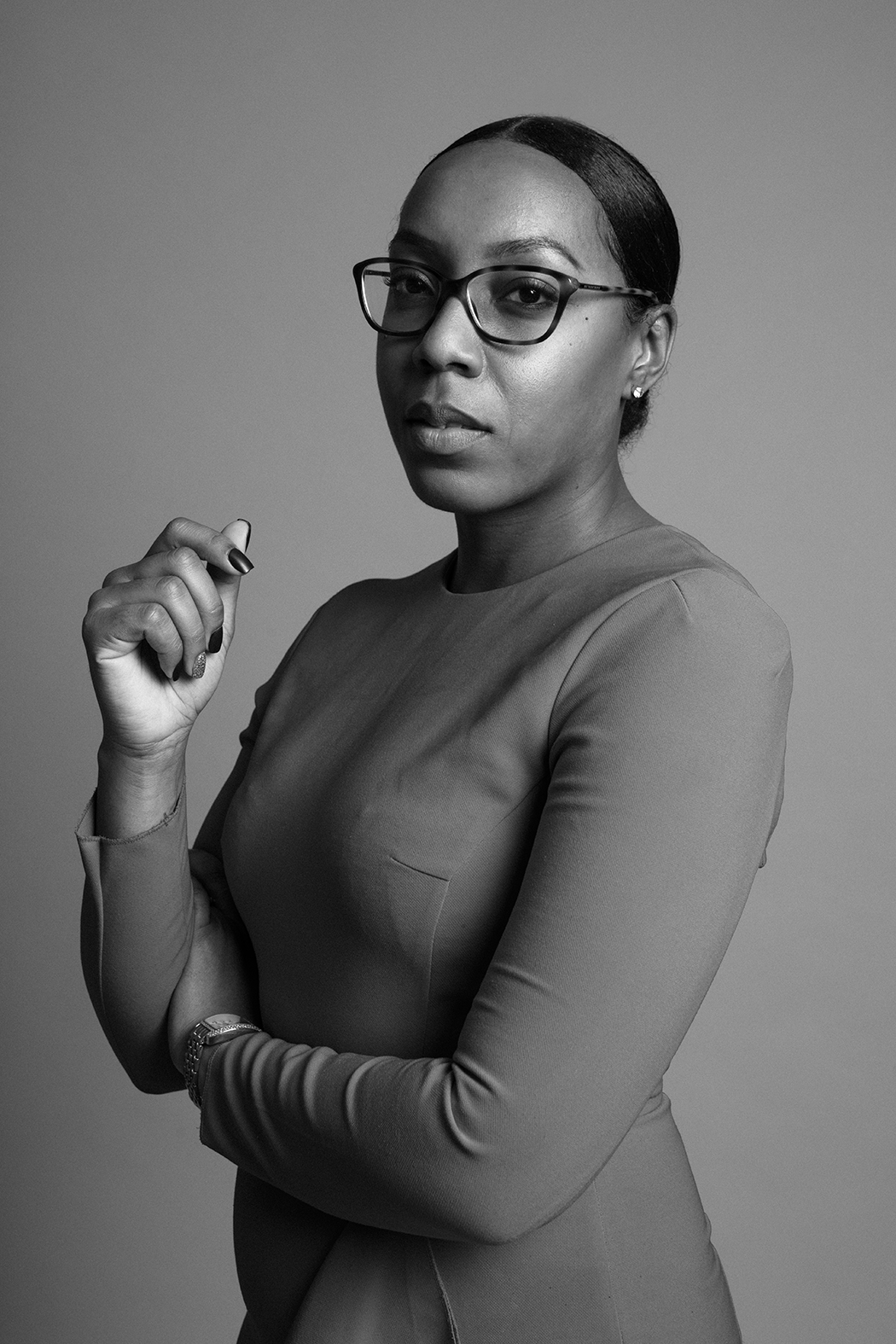 Associate, Greenberg Traurig
India Sneed and her mother were leaving the polls at August Martin High School in Jamaica, Queens, in November 2011 when they spotted then-New York City Councilman Ruben Wills. "Hey, I just voted for you," Sneed remembers her mother saying. "My daughter's in law school. She needs an internship. What are you going to do about it?"
Wills gave the Touro College student an interview, which led to a job on his staff – launching a career that's included roles in politics, policy, law and criminal justice, culminating in her new position at Greenberg Traurig.
"It definitely opened my eyes and taught me the inner workings of government," Sneed says of that early job working as Wills' legislative and budget director. "It piqued my interest."
But the job would also lead to one of the most trying years of her life after she was laid off in 2013 and ended up on unemployment assistance – while also raising a 5-year-old daughter. Things started looking up in 2014 after she landed a position with the Assembly Black, Puerto Rican, Hispanic and Asian Legislative Caucus, followed by a job as an assistant district attorney in Brooklyn, chief of staff to New York City Councilwoman Alicka Ampry-Samuel, and a key position in the mayor's office.
Sneed is grateful for her successes. But she says the difficult times taught her a valuable lesson.
"This can be taken from me at any given moment," she says, "but I'm going to survive."
Tyrone Stevens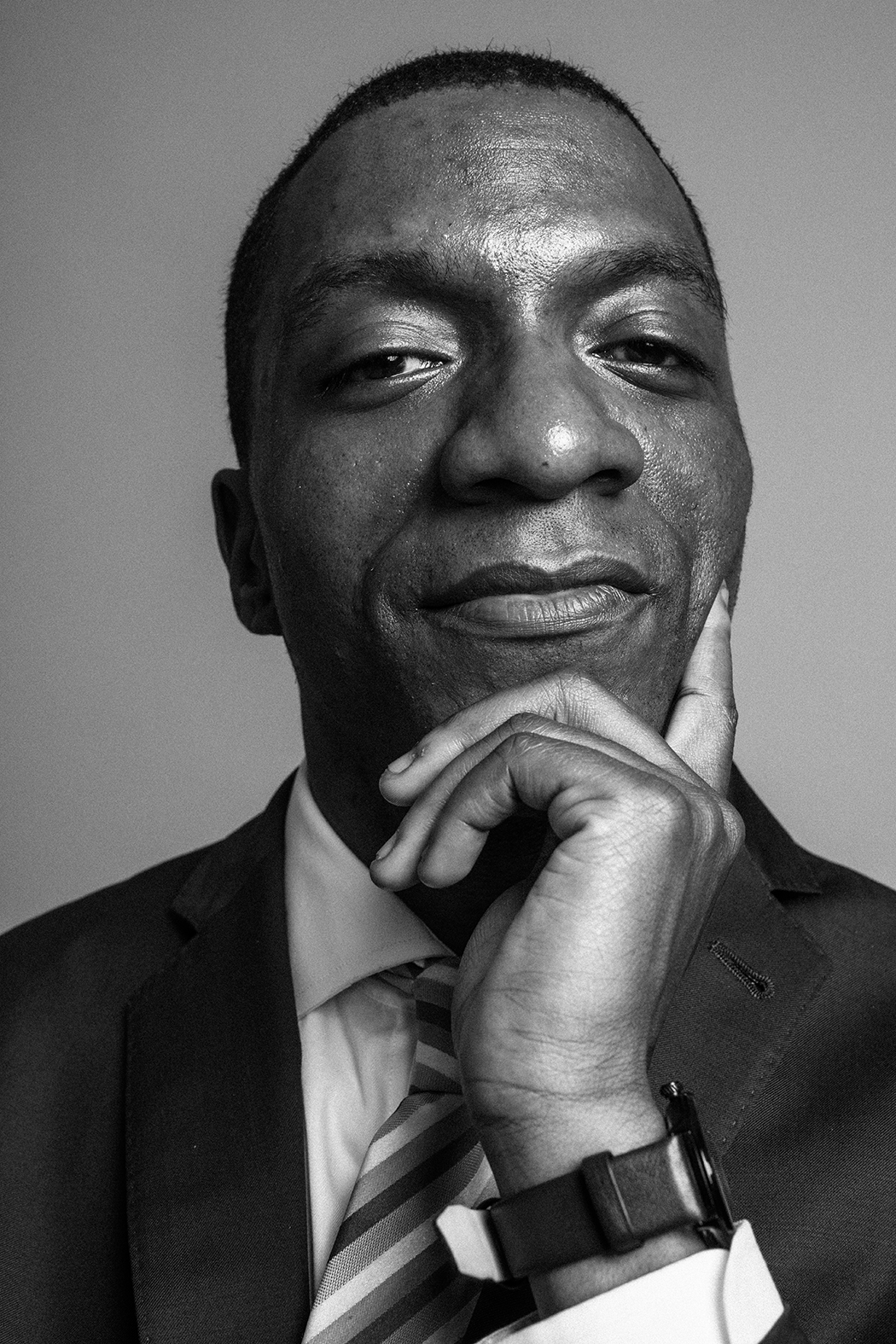 Communications Director, New York City Comptroller Scott Stringer's Office
Ever since he was young, Tyrone Stevens has had an interest in politics and public service. Growing up as the child of Jamaican immigrants in Poughkeepsie, he says that he has always been biased toward the underdog.
"I know this sounds very canned, but it's actually true," Stevens says. "I got into service to make the biggest difference to people who, like my family, I knew didn't have it easy."
Stevens has bounced around a lot since getting his graduate degree at Fordham University, including working on Rep. Adriano Espaillat's first successful congressional campaign, as New York City Councilman Mark Levine's communications director, and for Gov. Andrew Cuomo as a deputy communications director. He considers himself fortunate to have had so many opportunities.
"What I learned early on is to build relationships and keep relationships because you never know when somebody … will really come through at a later date and help you take a step up," Stevens says. "And also in your own way, paying it forward."
Stevens considers his yearlong stint with the governor as one of his most purposeful times in government – up there with helping get Espaillat elected. But there remains one area of his life where he yet remains unfulfilled: seeing the New York Knicks win a championship.
"I have an addiction to the New York Knicks," Stevens says. "My biggest dream is for that team one day to be good. … That is all I want in this world."
Adam Taubman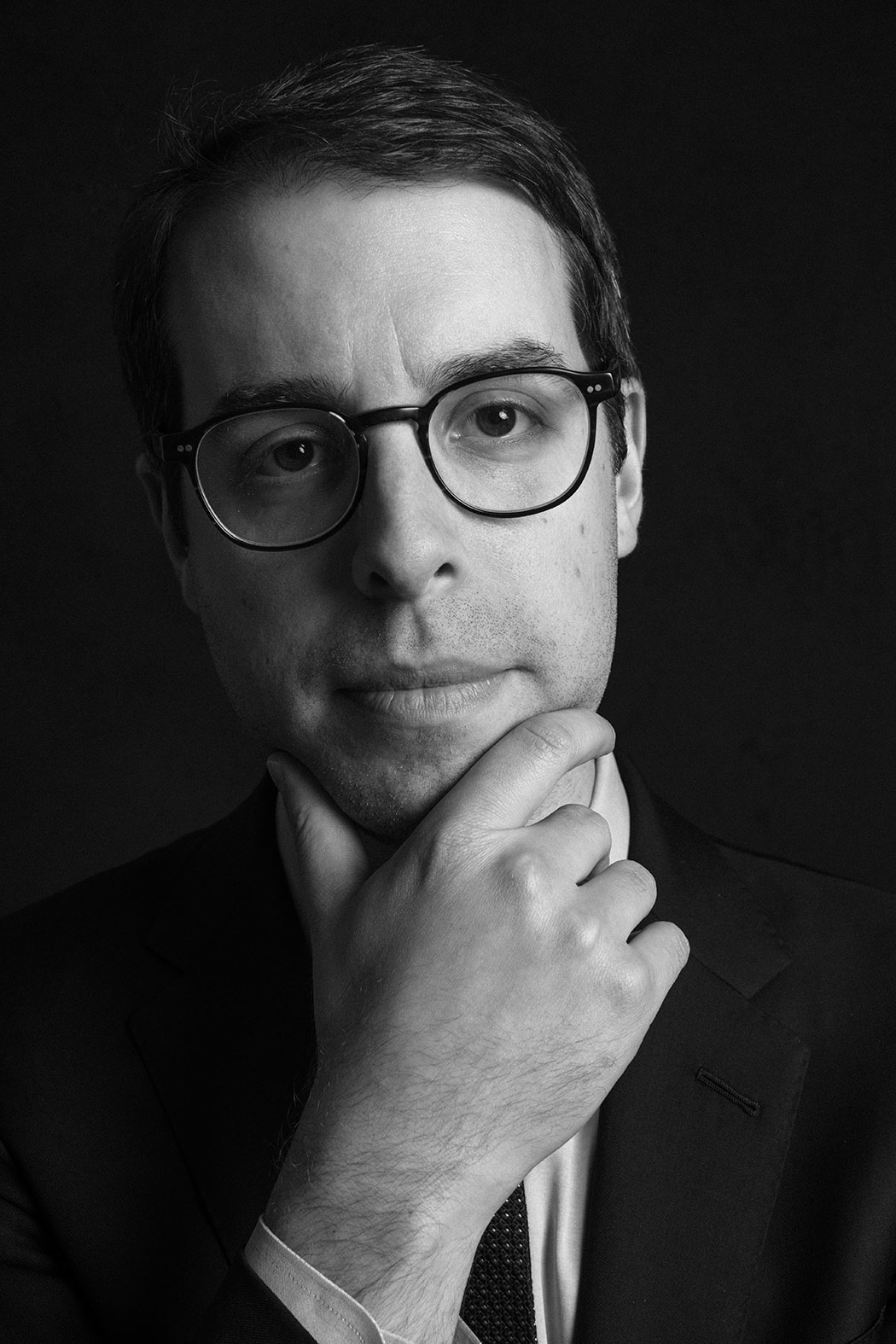 Special Counsel, Kramer Levin
Looking back on his time at Syosset High School on Long Island, Adam Taubman describes himself as "sort of a math nerd" with an interest in design – but that changed when he took an architecture class. The class was basic, he says, but fun enough that it led to a lifelong fascination with architecture. Yet Taubman was unsure if he wanted to pursue it as a career.
After graduating from Yale University with a bachelor's degree in psychology, Taubman ended up at New York University School of Law – but he didn't know which area of law he wanted to specialize in.
"I didn't see myself in traditional law," he says.
While in law school, Taubman joined the Real Estate and Urban Policy Forum, a student organization whose faculty adviser at the time was Vicki Been, now New York City's deputy mayor of housing and economic development. Been directed Taubman to an internship at the Lower Manhattan Development Corp., where he fell in love with land use law. The following summer, he interned with Kramer Levin, and he has been there for the past 11 years.
His portfolio includes helping The Walt Disney Co. relocate its New York headquarters, advising Long Island University on long-term planning at its Brooklyn campus and working to restore the historic Cort Theatre.
"I have a job at a firm in an industry that interests me," Taubman says, noting he's fortunate to avoid the burnout other young lawyers face. "This is what I want to do."
Ashley Thompson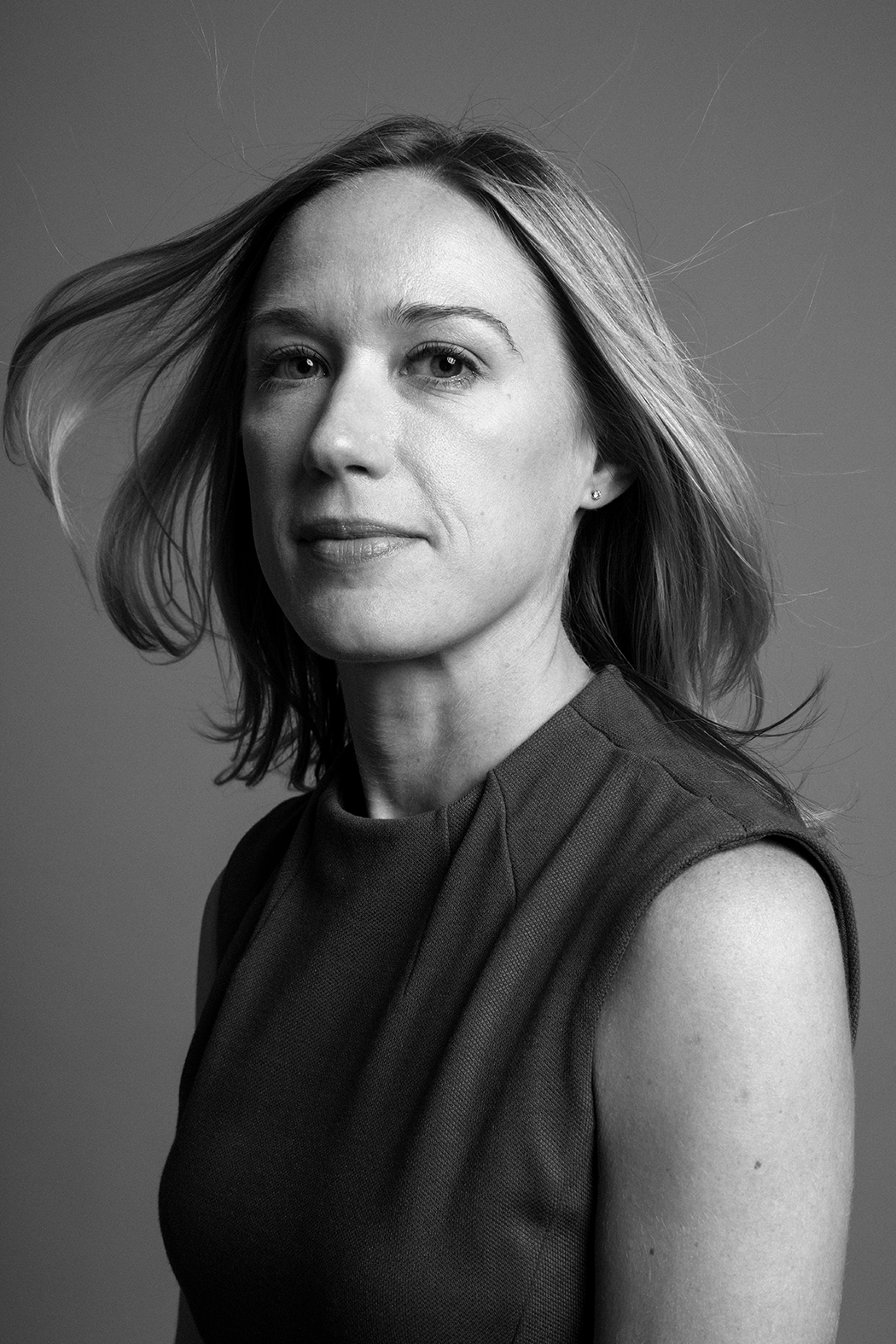 Senior Vice President, Capalino+Company
Ashley Thompson's career began in 2007, after hearing the words of an underdog candidate running for president of the United States. While in college, she decided to intern for the candidate – Barack Obama – and after she graduated she went to work full time as a field organizer in the Obama for America campaign.
"I assumed I'd move to the Hill, like everyone else," Thompson says. "But I ended up meeting a friend of a friend who introduced me to Melinda Katz."
Thompson took a job as a legislative aide to Katz, then a New York City Council member representing the 29th District in Queens. After a year, she became legislative director and then chief of staff for City Councilman Stephen Levin, and later a legislative representative for the mayor's office.
After more than six years in city government, Thompson decided it was time for a move. But she didn't move far – just across the street, in fact – joining Capalino+Company, where she is now a senior vice president. Among other projects, Thompson has focused on establishing the pedestrian plazas in Times Square.
"A big part of my job as an advocate is being a good listener," she says. "A lot of what we do is translating between different stakeholders and (understanding) the priorities of the people sitting across from each other, and it's sometimes best to not always be the one talking, but to be hearing what people are saying."
Angel I. Vasquez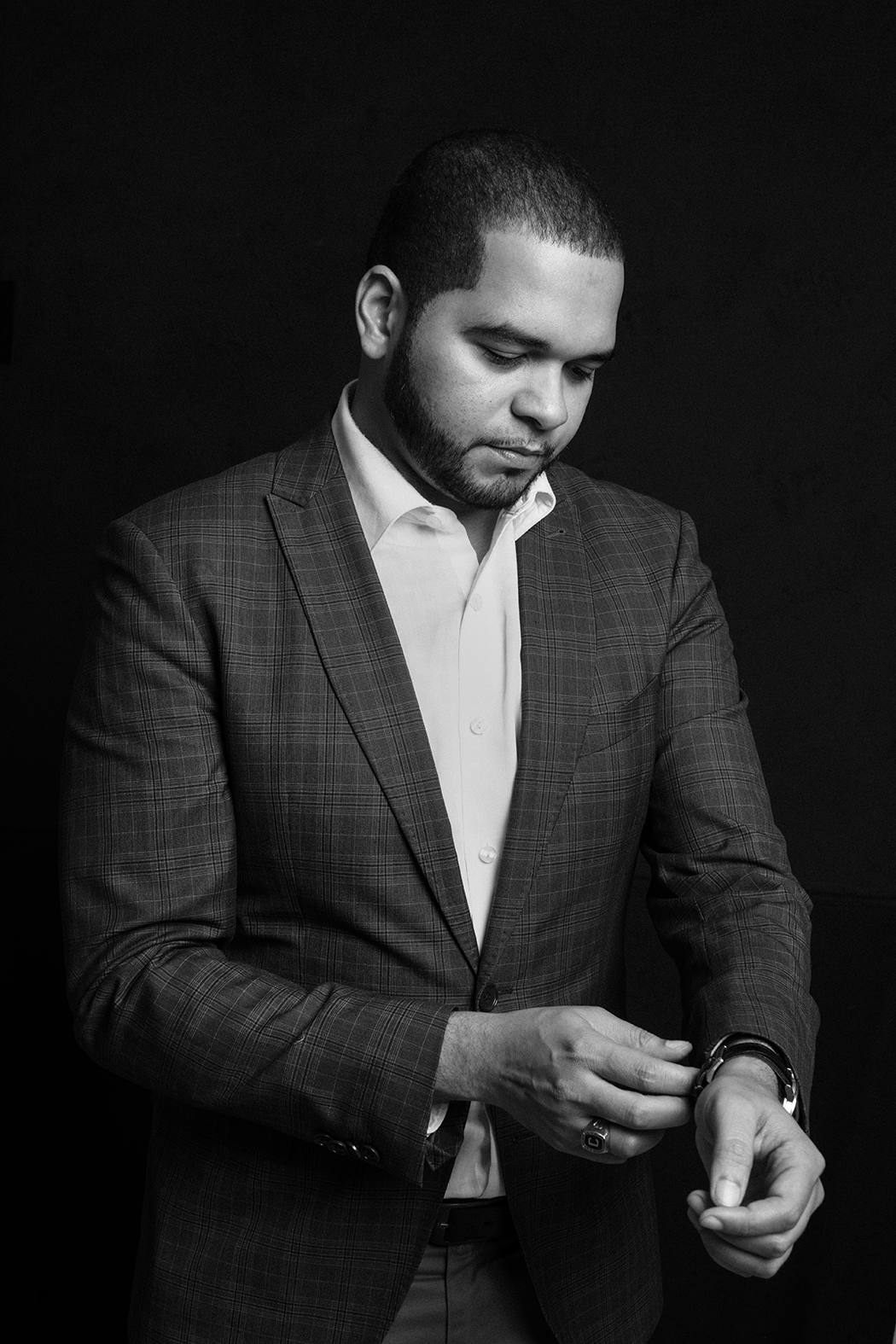 Senior Policy Adviser, United Federation of Teachers
Angel Vasquez lives one block away fromhis childhood home in Washington Heights, Manhattan, where he and his family lived in the 1990s after emigrating from the Dominican Republic. His old elementary school, P.S. 4 Duke Ellington, is across the street.
"It really feels like my life came full circle," Vasquez says. After all, it was the contrast between P.S. 4 and the next school he attended that motivated Vasquez to work in education – eventually leading him to his current role at United Federation of Teachers.
After Vasquez and his family moved from Washington Heights to Teaneck, New Jersey, and he began to struggle in school, he started to realize there is a discrepancy in the quality of education students receive. Vasquez overcame those early challenges, eventually graduating from Cornell University and pursuing a job with Teach for America – and it was while teaching at an underserved Denver school that he began to address the problem. He redesigned the curriculum in order to give students a richer, more well-rounded education.
"If we don't give them all those tools, how do we expect them to succeed?" he says.
After earning a master's degree in education at Columbia University and working in policy for the state Senate Independent Democratic Conference and then as chief of staff to state Sen. Marisol Alcantara, Vasquez says he has landed in an ideal role. Since starting at United Federation of Teachers in January, he's been analyzing education policy, putting together strategy and leading lobbying efforts for legislation.
"This is the perfect place for me," he says.
Matthew Walsh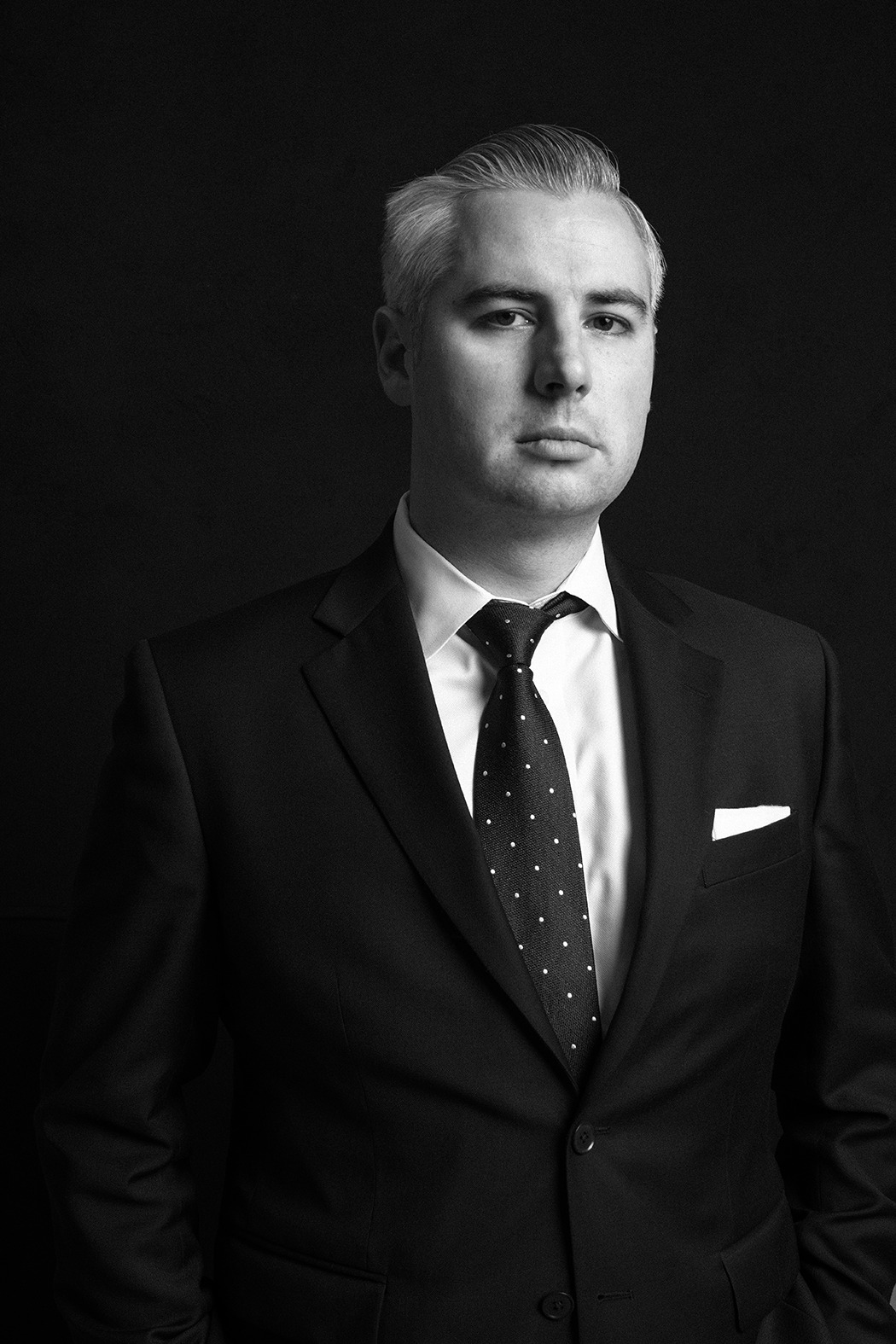 Government Relations Specialist, Connelly McLaughlin & Woloz
Matthew Walsh was working for Assemblyman Dan Quart, a Democrat representing the 73rd District, which includes the Upper East Side and East Midtown, when he decided to go to law school. He says it was one of the biggest decisions of his career.
"That kind of changed everything," he recalls.
After a stint working in the family court division of the New York City Law Department, Walsh found himself working during the day for the city Department of Transportation under Polly Trottenberg, as chief of staff in the commissioner's correspondence unit. When an opportunity opened up at public affairs firm Connelly McLaughlin & Woloz, he took a position there working in government relations. As a lobbyist, he's gotten to work on some rewarding accounts, he says.
"Working on the Second Avenue subway was a huge project," he says. "Unprecedented infrastructure. There were so many different stakeholders and there was such an impact on that community. … I have photos from down there. An early one was like complete bedrock and mud and the next year there was more infrastructure and in the last one the concrete had been placed and you were standing in basically an unopened subway station."
Walsh attributes his success to being a people person.
"I can talk to people no matter what side of an issue they're on, what their background is," he says. "That ability to just communicate with people has been extremely helpful – and not just on behalf of clients."
Andrew J. Winchell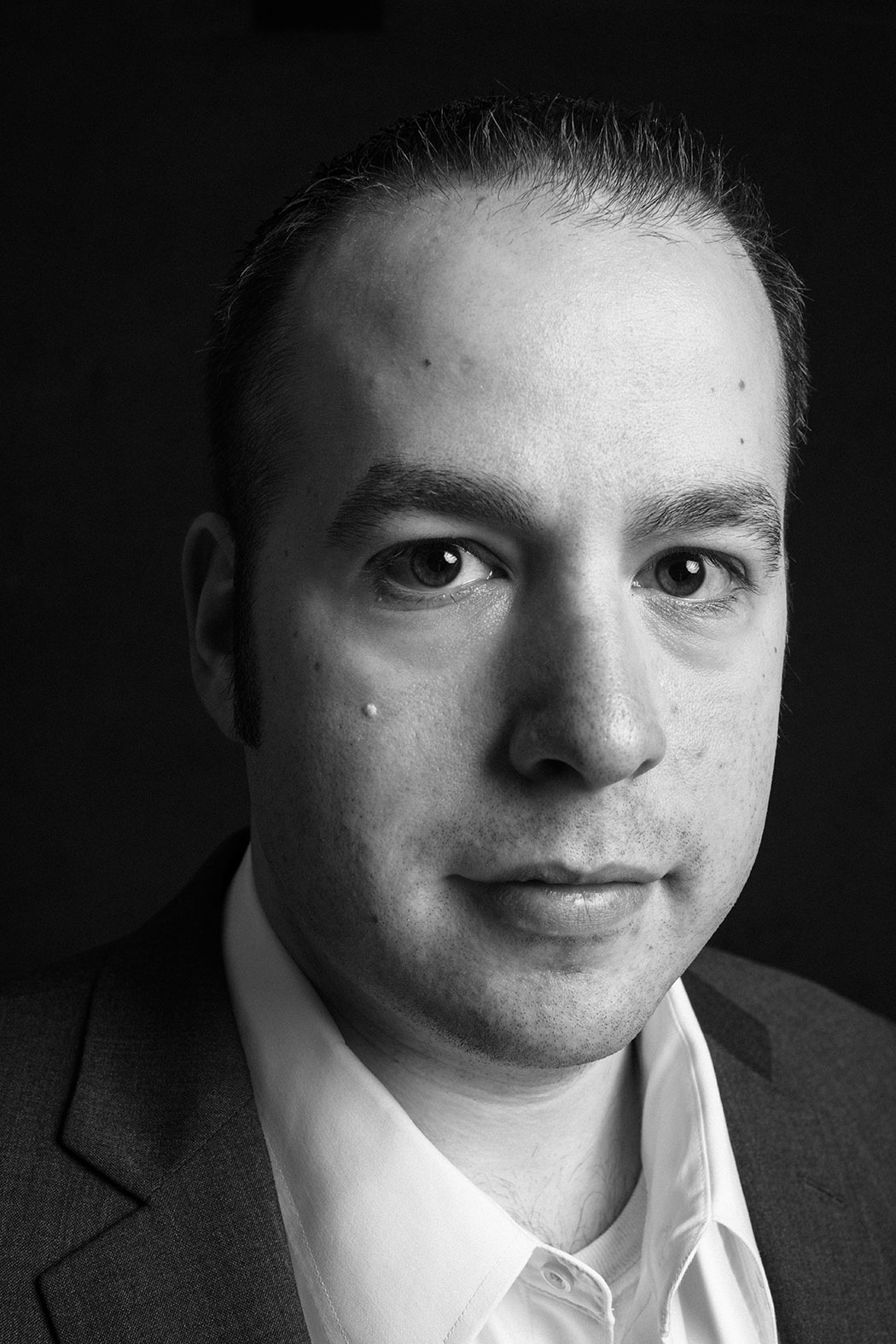 Director of Government Affairs, FanDuel Group
Andrew Winchell has spent the past nine months traveling across the county lobbying on behalf of FanDuel, but he says he hasn't come across a state capitol quite like New York's.
"None can really rival the New York state Capitol," says the lifelong New Yorker who spent two sessions working for Assemblyman Thomas McKevitt and nine years working for state Sen. John Bonacic. "Especially when you look at all the architecture and everything like that, the Million Dollar Staircase."
As director of government affairs at FanDuel, Winchell is now working on sports betting and fantasy sports legislation in states across the country. While most kids who love sports might not see themselves working on the regulatory side of the industry, it's a natural fit for Winchell, who watched the TV show "Matlock" growing up and dreamed of becoming a lawyer. It wasn't until getting to the University at Albany that he found his real passion.
"I got just completely bit by the political science, public policy bug," Winchell says, mentioning volunteering for President George W. Bush's 2004 campaign and getting involved with the College Republicans as highlights.
After spending so much of his time at work immersed in sports betting, Winchell takes a different approach to his free time.
"(I'm) mainly spending it with my fiancé and our cat, taking care of the cat, watching Netflix," he says of spending time at home in Brooklyn. "I honestly haven't had a lot of free time within the last nine months to do anything else."
Tamar Wise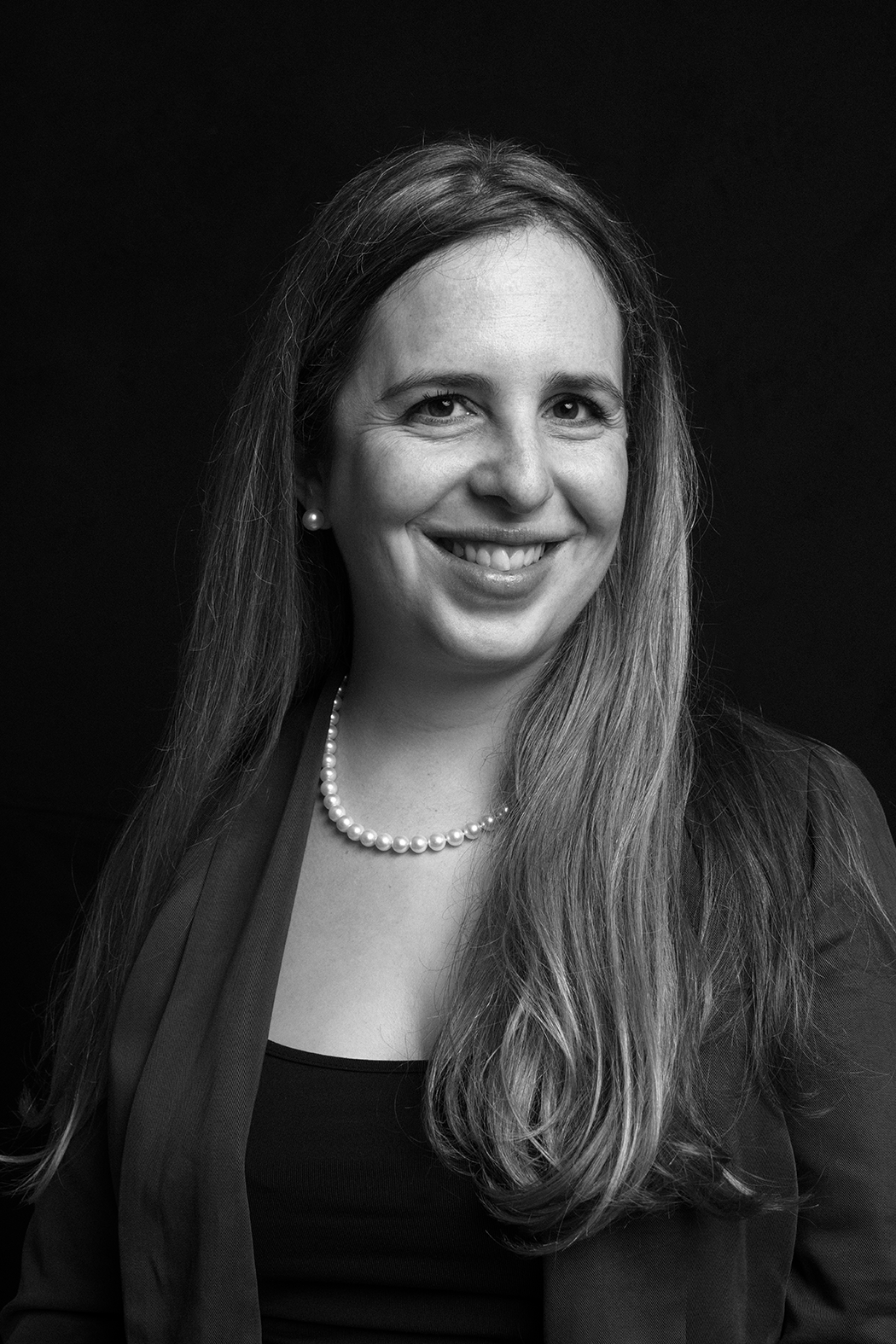 Member, Business Litigation Practice, Cozen O'Connor
Tamar Wise grew up on the edge of New York City, where concrete meets water, in Brooklyn's Mill Basin neighborhood. The daughter of Jewish immigrants – her mother is a music teacher and her father owns a kosher deli in Manhattan – Wise says her path from the Yeshiva of Flatbush to Yale University to New York University School of Law was one she had always expected.
"I'm willing to work really hard," Wise says. "I invest myself completely in the work I'm doing … and I take a lot of pride in what I do."
Wise, who has been a commercial litigator at Cozen O'Connor for 10 years, represents a wide range of clients, including in financial services, real estate, health care and technology. She says the biggest moment of her career happened just recently, on June 17. That's when the U.S. Supreme Court ruled in her favor in Manhattan Community Access Corp. v. Halleck, a case determining the First Amendment rights and status of a public access television station in Manhattan. Her team had won in a lower court, but then had the decision reversed on appeal. They took it to the U.S. Supreme Court.
"We were trying to set a precedent by determining the result. I sat at the counsel table," Wise recalls, and when the justices came back with a 5-4 decision in her client's favor, she says it was "one of the best moments of my life."
Angela Wu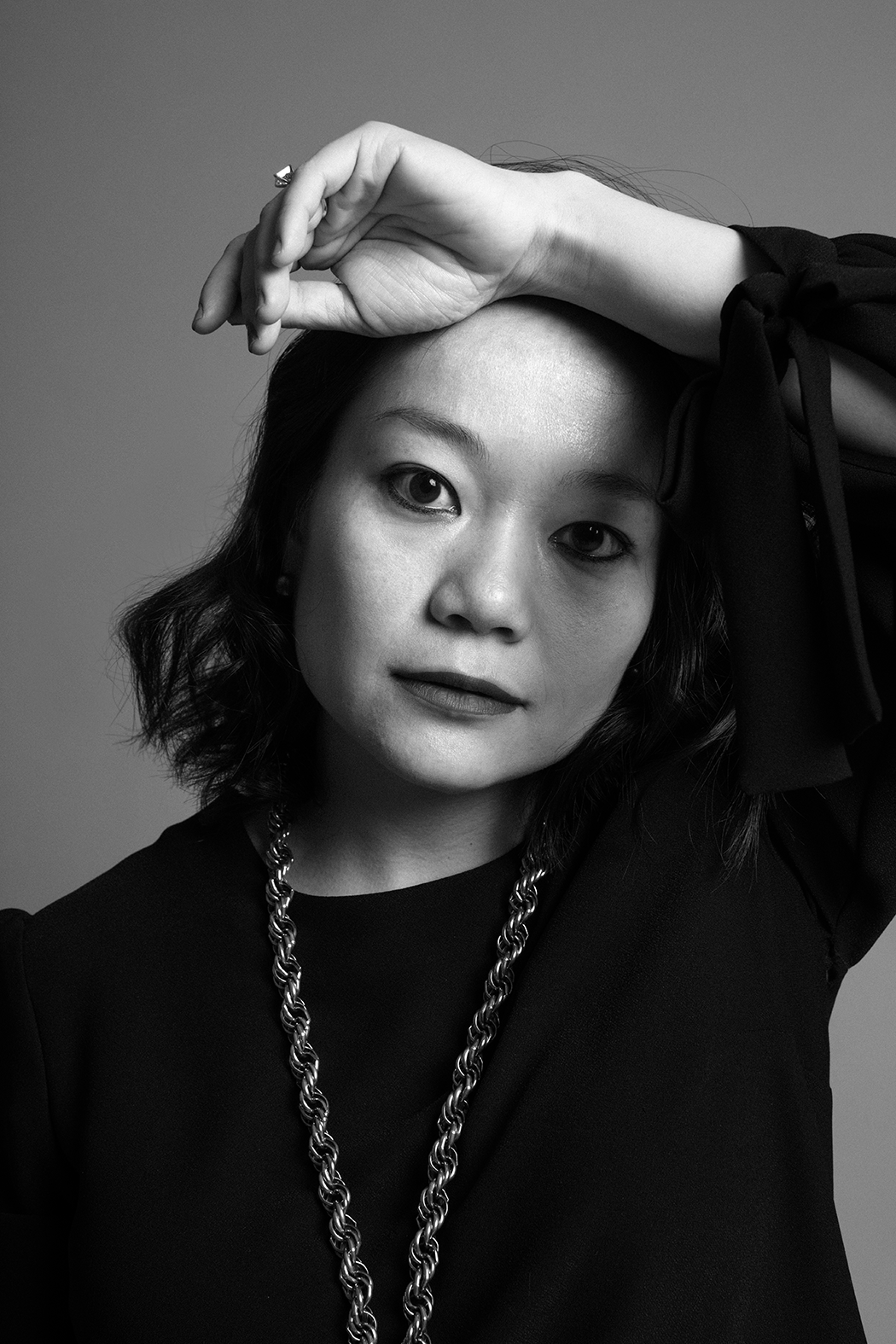 Manager, Guidehouse
Public trust in government is at an all-time low, but Angela Wu still believes in the power of government to make people's lives better.
"I've always felt this deep gratitude for America as a democracy and meritocracy," Wu says. "When government does what it is supposed to do, people get opportunities to do and achieve things that would have otherwise been infeasible."
This sentiment has been born out in her own life. Her parents escaped Mao Zedong's Cultural Revolution in China and didn't speak English when they arrived in the United States. Her father took the civil service exam and scored highly, and as a result found work as a mailman – which came with a steady income and good benefits. Wu, who also didn't speak English when she entered kindergarten, was nurtured by caring teachers who saw something in her. She went on to Hunter College High School, then Harvard University, then Yale University for her MBA. Now at Guidehouse, a spinoff of PricewaterhouseCoopers' public sector consulting division, Wu has been working to streamline the New York City Department of Homeless Services, among other projects.
"I feel grateful and driven every day to help continue to serve and work with governments to ensure that their services are delivered to the folks that are most in need of them," she says. "And as a born and bred New Yorker, (I'm) particularly excited to be able to do the work that I do with the city and state of New York to help drive change."
Anni Zhu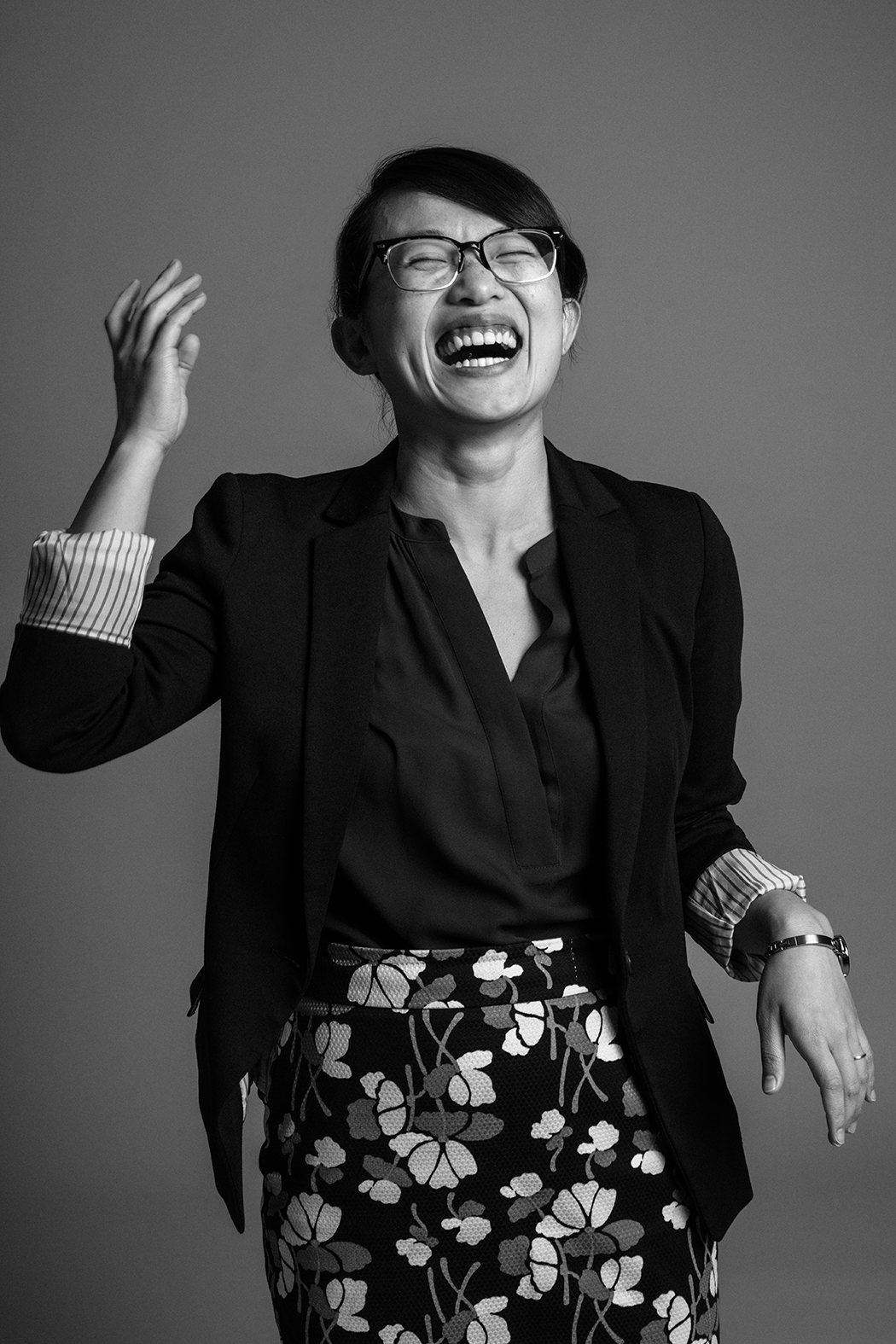 Deputy Chief of Staff, Metropolitan Transportation Authority
Anni Zhu wouldn't describe herself as a transit wonk – but nearly everyone she works with is – and it's her job to make sure that when her colleagues get into the weeds, they stay on track and the Metropolitan Transportation Authority is able to communicate its big-picture messages.
"Part of the job is kind of remembering that for most of the people who are not wonky, there's that perspective to bring forward," Zhu says. "To take that step back and be like 'Well, what are we trying to say, how are we saying it, and were we successful?'"
In her role, Zhu has a hand in coordinating projects throughout the agency, including the MetroCard replacement system, OMNY, which she is particularly proud to work on.
Zhu says that when she was in college, she didn't necessarily think she would end up working at the MTA or the Port Authority of New York and New Jersey, where she spent nearly three years prior to her current job.
"I ended up really liking the work, which, contentwise, wasn't that related (to my degree), but a lot of the day to day ended up being very similar in terms of working with different groups," Zhu says.
Zhu doesn't know if she'll stay in transit, or even in New York City, but for the time being, she wants people to know that the MTA is not a faceless bureaucracy.
"Tell me about all your transit problems," Zhu says with a laugh.
Corrections: Maidel De La Cruz received a master's in public administration; her profile originally misidentified the degree. Peter Giunta's profile has been updated to more accurately reflect the timeline of his education. Ana Rua helped bring high-speed internet to upstate while working at Empire State Development, and joined Crown Castle later. Adam Taubman's profile has been updated to correct the number of years he has been at Kramer Levin and the nature of his work with Long Island University. There was previously an error in Rowhan Baptiste's profile that mischaracterized his work for then-state Attorney General Andrew Cuomo.