The Irishest officials in New York
The Irishest officials in New York
These electeds keep their eyes on the Emerald Isle
New York has long been home to many Irish-Americans – and to many Irish-American politicians. From Gov. Al Smith to Gov. Hugh Carey to U.S. Sen. Daniel Patrick Moynihan, the state's Irish-Americans have a proud political past.
New York may not be as Irish as it once was, but the community still produces plenty of political leaders. To get a sense of who's leading the way, we reached out to Ray O'Hanlon, the editor of The Irish Echo, the country's oldest Irish-American newspaper.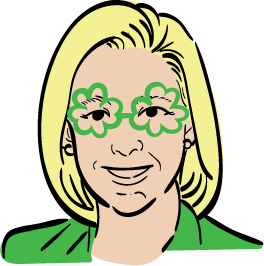 U.S. Sen. Kirsten Gillibrand
Gillibrand "is not obviously" Irish-American, but "certainly takes an interest," O'Hanlon said. Gillibrand does have Irish roots on her mother's side, and noted that heritage when she applauded Ireland for legalizing same-sex marriage in 2015.
U.S. Sen. Charles Schumer
Schumer's not Irish, but he may as well be, O'Hanlon said. "We tend to look at it as more broadly than Irish-American, but legislators who involve in issues of Irish and Irish-American concern," he said. "He's honorary Irish as far as we're concerned – and I mean that almost literally. He has always been in the Irish corner."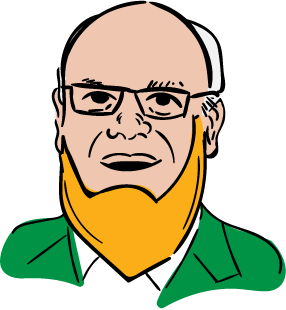 Rep. Joseph Crowley
"Congressman Joe Crowley would be certainly one of them," O'Hanlon said. "He is, in fact, The Irish Echo's Irish-American of the Year this year – and this is the Irish Echo's 90th year of publication." The Queens congressman, who's in the House Democratic leadership, has a notable Irish surname – and he's known for celebrating and defending fellow Irish-Americans.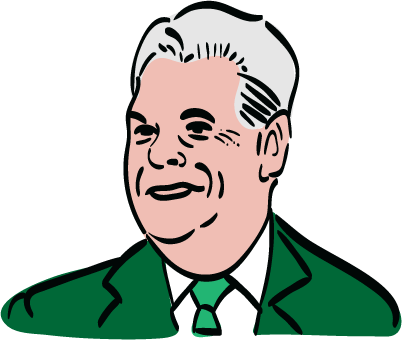 Rep. Pete King
King "is a long-standing, active member of the House in terms of issues that we would concern ourselves with, not least being Northern Ireland and the political situation there," O'Hanlon said. The congressman is known in particular for his past support for the Irish Republican Army. Along with Crowley and nearly half of the state's congressional delegation, King is also a member of the Congressional Friends of the Irish National Caucus.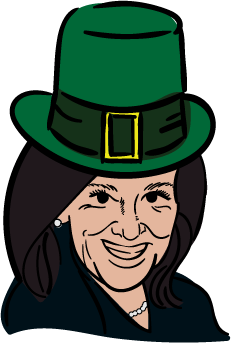 Rep. Kathleen Rice
Another Long Islander who's active on Irish-American issues is Rice, who also has Irish ancestry. "She's someone who I hear from in my emails from time to time and someone who would sign onto congressional letters that might find their way to (the) White House, for example," O'Hanlon said.
Assemblyman Michael Cusick
"Mike Cusick from Staten Island, a state assemblyman, is co-chair of the Irish-American legislative grouping in Albany," O'Hanlon said. Other members of the bipartisan American-Irish Legislators Society – which hosted its annual St. Patrick's Dinner on March 12 – include state Sens. Patrick Gallivan and Brian Kavanagh and Assemblyman Michael Fitzpatrick.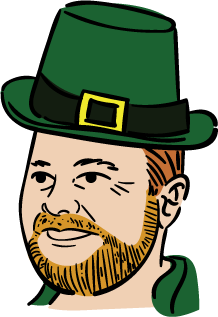 New York City Council Speaker Corey Johnson
"The new speaker of the New York City Council has Irish-American family connections," O'Hanlon noted, referring to Johnson. That's another thing Johnson has in common with Christine Quinn, a former council speaker who preceded Johnson in representing Chelsea, Hell's Kitchen, Greenwich Village and several other Manhattan neighborhoods. The other members of the council's Irish Caucus are Keith Powers, Jimmy Van Bramer, Justin Brannan and Daniel Dromm, the group's chairman.