Updated: A guide to Cuomo's 2018 challengers
Photo illustration by Alex Law
Updated: A guide to Cuomo's 2018 challengers
Gov. Andrew Cuomo isn't out of the woods yet.
One of this year's most closely watched Democratic primary races – Cuomo vs. Nixon – has ended, as the polls predicted, with a commanding victory by the incumbent. But that doesn't mean the governor's race is over. In November, Cuomo will face several challengers: a Republican and a trio of third-party contenders. Here is the state of the race heading into the general election.
Democratic nominee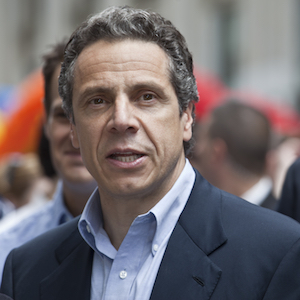 Gov. Andrew Cuomo
– Despite facing a challenge from the far left in the form of actress and activist Cynthia Nixon, Cuomo comfortably won the Democratic primary earlier this month, making his path to a third term a relatively straight shot. Progressive candidates like Nixon were hoping to energize voters and pose a real threat to establishment Democrats, and while unsuccessful in securing the Democratic Party nomination,
Nixon actually got more votes
than Cuomo won with in 2014. Cuomo's running mate, Lt. Gov. Kathy Hochul, also defeated progressive challenger Jumaane Williams, though by a much smaller margin. In addition to frequently leveling criticism at President Donald Trump, Cuomo's campaign
depended on
touting his ongoing infrastructure projects, executive actions like banning hydrofracking and such legislative achievements as a $15 minimum wage, paid family leave and same-sex marriage. Still, Nixon was able to push Cuomo to the left on issues like
legalizing
recreational marijuana.
A spate of scandals and snafus leading up to the primary – including the corruption conviction of Joe Percoco and other allies, mailers accusing Nixon of anti-Semitism, the delayed opening of the new Governor Mario M. Cuomo Bridge – were also not enough to weigh the incumbent down. Cuomo remains the favored candidate leading up to November, as Republicans haven't elected any candidate to statewide office in years. Still, Cuomo will have to keep his eye on the Republican and third-party candidates – which collectively could pose a real threat.
Republican nominee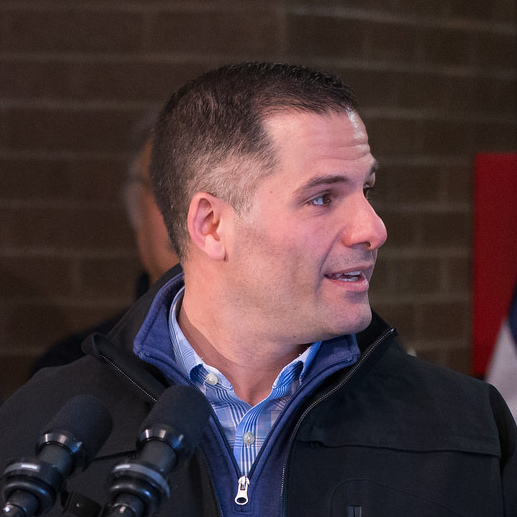 Philip Kamrass / Office of the Governor
Dutchess County Executive Marc Molinaro - Dutchess County Executive Marc Molinaro declined to run at the beginning of the year, but a "Draft Molinaro" campaign from some statewide Republicans induced him to enter the fray. He officially launched his campaign on April 2. He quickly racked up endorsements from many Republican county leaders, giving him enough support to win the Republican nomination at the party's state convention in May, while forcing state Sen. John DeFrancisco out of the gubernatorial race.
While Cuomo will is continuing to lump Molinaro in with his criticism of President Donald Trump, Molinaro has attempted to draw a line between himself and the president. Molinaro didn't vote for Trump, and says he doesn't support the practice of separating immigrant families at the border or attempts to roll back abortion rights, according to Newsday. Still, the road is uphill for Republicans seeking statewide office in New York.
Third-party candidates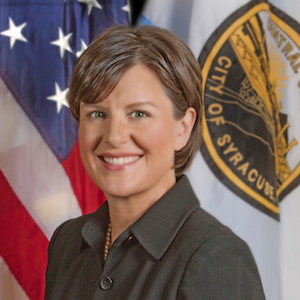 Stephanie Miner
–
The former Syracuse mayor considered challenging Republican Rep. John Katko, but decided instead to launch an independent gubernatorial bid on the
Serve America Movement
line. Despite once being allies, Miner has a history of feuding with Cuomo, and could offer another option for voters sick of Cuomo and to the left of Molinaro. Miner and her
running mate
, Republican Pelham Mayor Michael Volpe, have established a platform that includes cutting out government corruption and instituting voting reform measures like election day voter registration.
Larry Sharpe – Sharpe, a businessman, has the Libertarian Party's endorsement in the gubernatorial race. On the MTA, he told City & State: "Yeah, I'm not going to fund them any more at all. They get what they get and that's it. And that will make them have to collapse, I don't care." His campaign says that means he won't give the MTA any additional funding. Sharpe is also running on a platform of decentralized education policy and legalizing marijuana.
Howie Hawkins – Hawkins was the Green Party gubernatorial candidate in 2014 and he has launched a campaign against Cuomo again this cycle on the Green Party line. Since Cuomo defeated Nixon in the Democratic primary, Hawkins has branded himself as "Plan B" for progressives. While a Green Party candidate has never won a gubernatorial race in New York, Hawkins has recognized the energy behind far left candidates like Nixon and hopes to harness the liberal voters dissatisfied with Cuomo.
The state of the general election
Having beaten Nixon handily, Cuomo is well-positioned for the general election, despite the potential troublesome challenges from Miner and the progressive "Plan B" Hawkins. Democrats have a vast voter registration advantage in New York, and other Democratic officials in New York – such as U.S. Sen. Kirsten Gillibrand and state Comptroller Thomas DiNapoli – are popular in the state, while the Republican Party is not. New York has not had a Republican candidate win statewide office since Gov. George Pataki, who was last re-elected in 2002.
Voter turnout in the primary election was higher than either candidates or pollsters expected. More than two times as many voters showed up at the polls this year than did in 2014 – hinting at the possibility of a "blue wave" carrying over into the general election.