This Week's Headlines: It's Lulus' world, we're just living in it
Kevin P. Coughlin/Office of Governor Andrew M. Cuomo
This Week's Headlines: It's Lulus' world, we're just living in it
This Week's Headlines: Lulus stipend, de Blasio high approval ratings, and traffic violence in Times Square
Lulu land
Seven state senators were caught with their hands in the cookie jar for getting larger legislative stipends, or lulus, than they would normally receive. For instance, state Sen. David Valesky, the vice chairman of the Health Committee, got a $15,000 stipend meant for the chairman. The chairman, state Sen. Kemp Hannon, instead accepted the higher $25,000 stipend he's entitled to as an assistant majority leader. State Senate Majority Leader John Flanagan and Independent Democratic Conference Leader Jeff Klein defended the practice as legal, but paperwork mislabeling senators like Valesky has raised criticism, especially from the Democratic state Senate minority who are kept out of power by Flanagan and Klein, while spurring an investigation reportedly being assisted by the state comptroller.
RELATED: 25 Manhattan influencers you need to know
De Blasio steamrolling toward re-election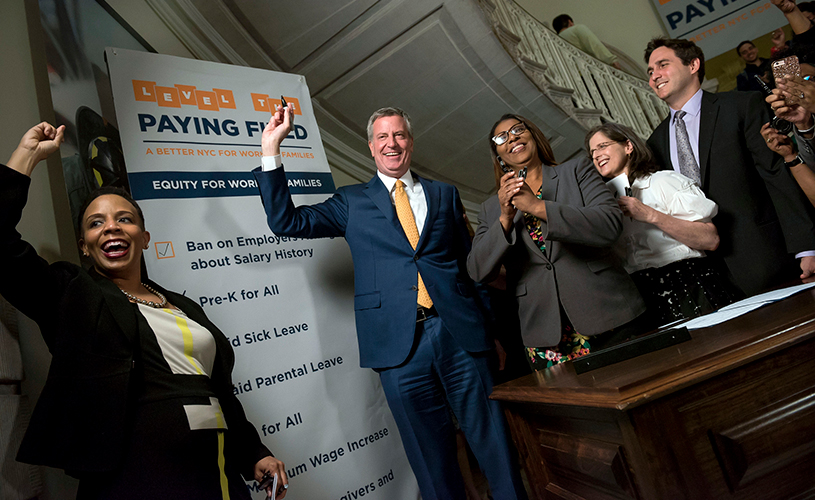 Bill de Blasio on May 4, 2017, signing Intro 1253, prohibiting all employers from inquiring about a prospective employee's salary history.(Ed Reed/Mayoral Photography Office)
"De Blasio" and "fundraising" used to mean bad headlines, but since he was cleared by federal and local authorities, the New York City mayor has been a fundraising machine, bringing in more than $650,000 since mid-March – outpacing his closest challenger, Republican Paul Massey Jr., by more than $100,000. Plus, de Blasio scored his best approval rating in a recent Quinnipiac University poll, backed up by another poll from NY1.
Traffic violence in Times Square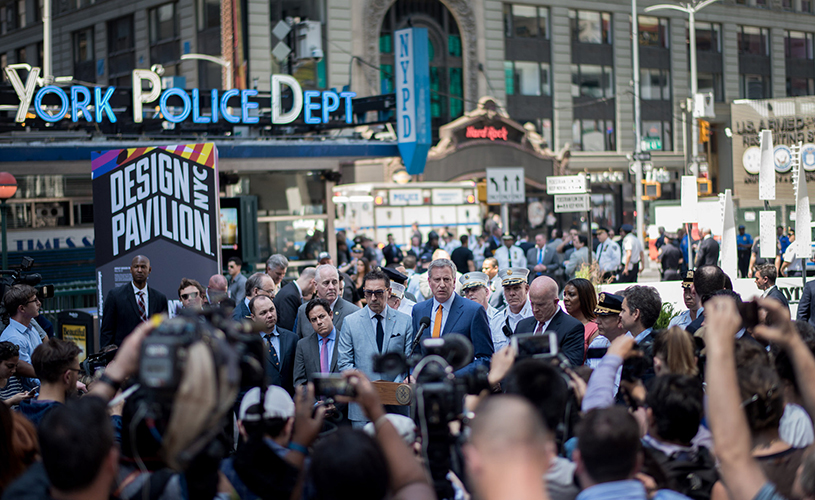 New York City Mayor Bill de Blasio, Police Commissioner James O'Neill and Fire Commissioner Daniel Nigro hold a press conference near the Times Square crime scene that resulted in 22 injuries and one death. (Michael Appleton/Mayoral Photography Office)
A 26-year-old Bronx man killed one and injured 22 others when he drove onto the sidewalk in Times Square Thursday afternoon, bringing violence and confusion to the crossroads of the world. Emergency crews attended to the victims and police apprehended the driver without firing shots. Gov. Andrew Cuomo, de Blasio and other elected officials addressed New Yorkers, saying there didn't seem to be any connection with international terrorist groups.