Everything you need to know about NYC's top 10 lobbyists
Everything you need to know about NYC's top 10 lobbyists
There's a new champion on this year's list.
Lobbyists generally work behind the scenes, advocating for legislation and quietly influencing policy. Most of the time, they like to stay out of the headlines. But every spring, when the New York City Clerk puts out its annual lobbying report, firms who land top spots are glad to see their names in print.
In 2017, the list of the top 10 lobbyists had a few shakeups from years past. Kasirer took the No. 1 spot by compensation, previously held by Capalino+Company, which dropped to No. 2. Connelly McLaughlin & Woloz is a new addition to the list. Coming off the list was Manatt, Phelps & Phillips LLP, who had appeared on the list every year since 2012 but didn't make the cut because it moved to Cozen O'Connor Public Strategies mid-year.
RELATED: Last year's top NYC lobbyists
In our latest feature on New York City's top lobbyists, we check in with all 10 firms to see what they considered to be their biggest accomplishment in 2017, and to highlight some of their key employees, clients and industries.
1. Kasirer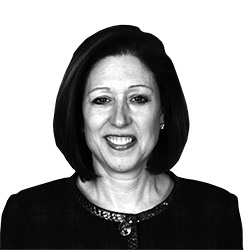 Previous rank: #2
Compensation: $11,480,411.00
Kasirer has been in business since 1997. At its head is Suri Kasirer, who has long been considered one of the city's top lobbyists. The firm is based in and focused on New York City, with an office located in the Financial District. It has a long track record of delivering for its clients. Kasirer has a good relationship with Mayor Bill de Blasio, having repped clients whose agendas aligned with the mayor's. That includes New Yorkers for Clean, Livable, and Safe Streets, which pushed for a horse carriage ban, a key policy point for de Blasio as well. She also has ties with City Council Speaker Corey Johnson, who recently hired one of her firm's vice presidents. Kasirer appeared on City & State's 2018 Power 100 list, ranked as the 44th most powerful person in the state.
Key employee: Julie Greenberg
Key industries: Real estate/urban planning/land use, corporate and nonprofit entities
Notable clients: Charter Communications, T-Mobile and Northwell Health
Biggest accomplishment in 2017: "Perhaps the one issue that stands out is the work we did as part of the East Midtown rezoning effort which started back in the Bloomberg administration and culminated in a deal reached with Mayor Bill de Blasio and his team. We worked for a long time across two different administrations, two speakers and lots of other key players to help make a deal to create both the Vanderbilt corridor and the larger East Midtown rezoning that will change the face of an important part of the NYC business core. We represented SL Green, which is now building One Vanderbilt, a transformational project that is a real game-changer." - Suri Kasirer, president
2. Capalino+Company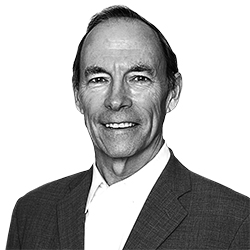 Previous rank: #1
Compensation: $11,272,802.81
Capalino+Company was founded in 2000 and has capitalized on its principal's friendship with Mayor Bill de Blasio, reinforcing the firm's status as the one of the most sought-after lobbyists in the city. Earlier this year, Capalino was also ranked 27th on City & State's 2018 Power 100 list. One of its biggest accomplishments is helping to get the popular High Line park built in Manhattan. Although No. 2 in terms of compensation, Capalino+Company has the most clients registered with 298.
Key employee: Travis Terry
Key industries: Real estate, technology, sustainability, health care, nonprofits and hospitality
Notable clients: Design Center Inc. and Hunts Point Cooperative Market
Biggest accomplishment in 2017: "2017 was a great year for us. We had a record number of client successes – the rezoning of St. John's Terminal-Pier 40 and a number of projects in the East Midtown rezoning, for example. But what we're most proud of is the growth of our firm. We've added incredible talent and launched new services that complement our lobbying work. We now work with our clients to secure financial incentives, develop (corporate social responsibility) and environmental sustainability strategies, create new business opportunities and effectively grow their organizations. We also launched the nation's first app to help MWBE companies secure city and state RFPs, which has been a tremendous success." - James Capalino, CEO
3. Pitta Bishop & Del Giorno LLC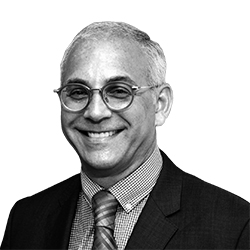 Previous rank: #3
Compensation: $4,875,859.15
Vincent Pitta and Robert Bishop, two of the firm's founding partners, have been working together for more than 30 years, beginning when they both worked at Shea & Gold. When they met Jon Del Giorno at Herrick Feinstein, the trio decided to start their own firm about 10 years ago. The firm, at the time called Pitta Bishop Del Giorno & Giblin, has also helped elect top political figures, such as former City Council Speaker Melissa Mark-Viverito.
Key employees: Vincent Pitta, Robert Bishop, Vito R. Pitta and Tina Ward
Key industries: Public and private unions, nonprofits, social service agencies and health care providers
Notable clients: Vera Institute for Justice, Transport Workers Union, the Staten Island Historical Society/Historic Richmond Town, Uniformed Sanitationmen's Association Local 831 and the Correction Officers' Benevolent Association
Biggest accomplishment in 2017: "We successfully worked with the Vera Institute of Justice and the Northern Manhattan Coalition for Immigrant Rights to work with the city to implement a citywide legal representation and court proceedings for undocumented immigrants held in detention. The mayor was opposing it, and it was going back and forth, and the City Council stood its ground. So we worked with the coalition of the providers, which is Brooklyn Defenders, Legal Aid and Bronx Defenders, and we successfully were able to obtain approximately $10 million annually to represent immigrants that are held in detention. It's the first of its kind in the country. And then in Albany, through our efforts through Northern Manhattan and others in the coalition, the IDC and the governor and the Legislature put $10 million statewide to provide representation throughout the state in detention centers. So we're actually the first state in the country that provides free legal representation for immigrants that are held in detention. And the name of the program is NYIFUP – New York Immigration Family Unity Project." - Jon Del Giorno, partner
4. Bolton-St. Johns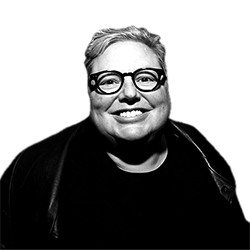 Previous rank: #4
Compensation: $3,930,269.96
Bolton-St. Johns was founded in 1988 and has offices in New York City, Albany and Western New York. A number of its employees have been featured in City & State's 40 Under 40 lists, including Monica Hanley, the vice president for government affairs, in the 2017 edition. The firm's work in the Midtown East rezoning efforts helped pave the way for the high-profile sale of Grand Central Terminal's air rights to JPMorgan Chase so the bank can build its new 70-story headquarters. Giske is also a friend of former City Council Speaker Christine Quinn, which could benefit the firm should Quinn seek public office again.
Key employees: Mike Keogh, Julie Jursik, Violet Moss, Monica Hanley, Julian Kline and John Albert
Key industries: Technology, real estate, social services organizations, nonprofit service and advocacy organizations
Notable clients: Tech:NYC, Committee For Taxi Safety and Dart Container Corp.
Biggest accomplishment in 2017: "We represented one of the key real estate holdings involved in shaping the Greater East Midtown rezoning to help ensure the rezoning allowed the area to regain its glory as a top-tier office district while providing crucial new public amenities." - Emily Giske, partner
5. Constantinople & Vallone Consulting LLC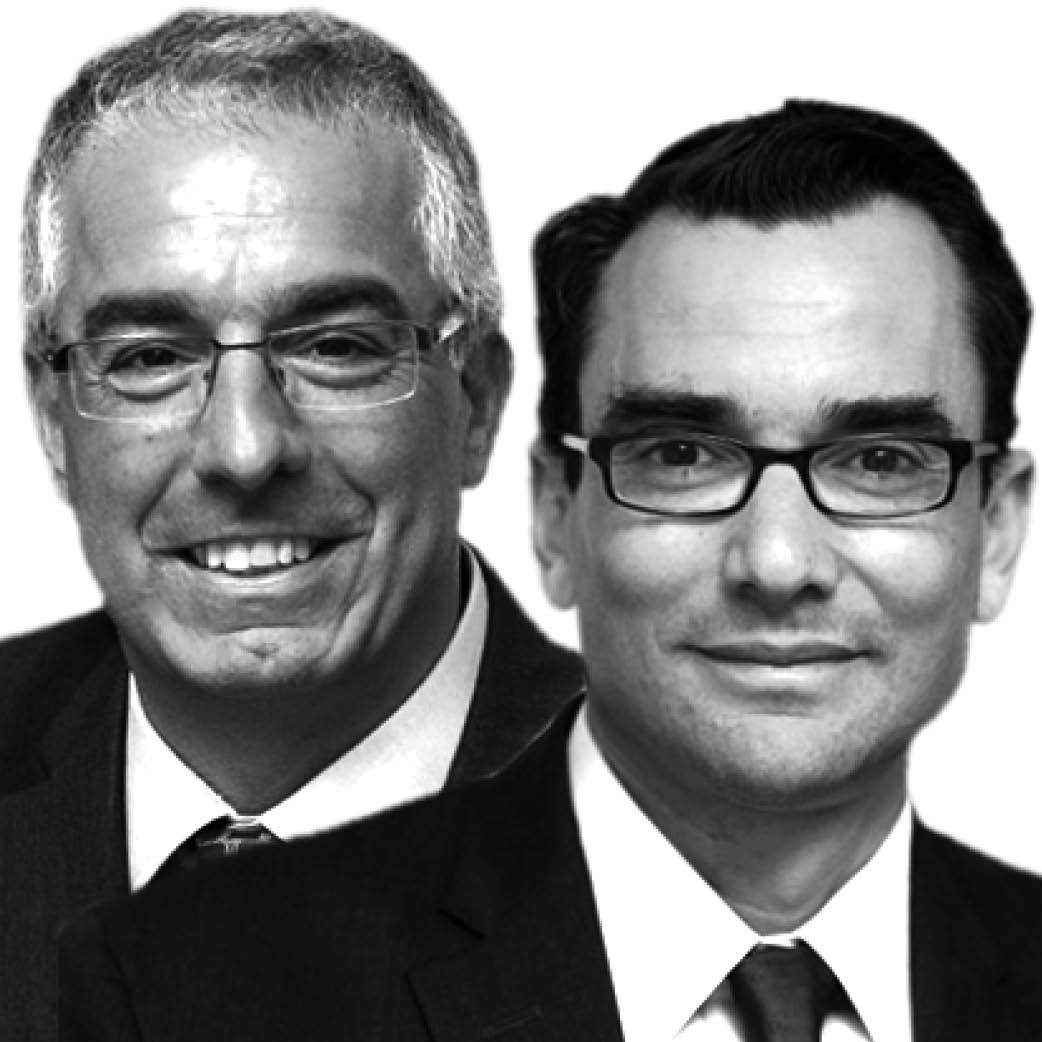 Previous rank: #5
Compensation: $3,882,992.00
Constantinople & Vallone Consulting describes themselves as a "small boutique" that consults for a "select group of clientele." Vallone and Constantinople work with their fathers, who founded the firm, and told City & State last year that a "reputation for honesty" precedes them. In most cases, members of government make the jump to lobbying. But one of Constantinople & Vallone's vice presidents did the opposite. New York City Councilman Keith Powers worked for the firm before running for, and winning, elected office.
Key employees: Peter Vallone Sr., Tony Constantinople, Steve Williams, Carol Swift and Kevin Jones
Key industry: Affordable housing
Notable clients: Waste Management, T-Mobile, TD Bank, Walgreens, The College Board, America Works and the LGBT Network
Biggest accomplishment in 2017: "We have continued to attract top talent and clients, which has allowed us to grow around our core values and help our clients expand their work around the city. Some highlights include: New York Junior Tennis & Learning opening the Cary Leeds Center, the LGBT Network opening their Long Island City Q Center and Waste Management expanding their centralized organic recycling pilot program." - Perry Vallone and Anthony Constantinople, principals
6. Greenberg Traurig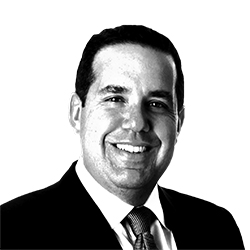 Previous rank: #8
Compensation: $3,492,808.65
The firm has offices all over the country, but its website describes its New York City office as housing all of its major practices with deep roots in the community. Mascialino said it has one of the largest real estate practices in the city. He told City & State last year that firms like his will be essential to helping businesses navigate the field of public-private partnerships once they start to become more common. As of now, the state does not have P3 legislation, although design-build procurement is allowed in some cases.
Key employees: Edward Wallace, Mark Weprin, Bob Harding and Glenn Newman
Key industries: Real estate, land use, taxes, environment, government, law and policy
Notable client: Hunts Point Cooperative Market
Biggest accomplishment in 2017: "Our portfolio ranges from real estate developers and not-for-profits to high tech and entertainment clients. In 2017, we provided top-notch services to these clients that lead to a number of significant successes. GT's combination of experience in elected office and government positions, and professional credibility, resulted in tangible outcome for our clients." - John Mascialino, chairman, New York Government Law & Policy Practice
7. Davidoff Hutcher & Citron LLP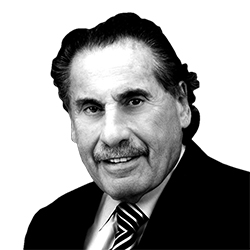 Previous rank: #6
Compensation: $2,550,181.00
Davidoff Hutcher & Citron, which was founded in 1975, is a commercial law and government relations firm with offices in New York City, Albany, Washington, D.C., and Long Island. Partnering with lawyers Jeffrey Citron and Larry Hutcher is Sid Davidoff, who has been a mainstay in New York City political circles since serving in the administration of Mayor John Lindsay. Davidoff is known for landing on City & State's Power 100 list as well as then-President Richard Nixon's "enemies list." The firm recently bolstered its political staffing with the hiring of Keith Wright, the Harlem power broker who had a long career in the Assembly and currently serves as chairman of the Manhattan Democratic Party.
Key employees: Keith Wright, Hilary Atzrott, Sean Crowley, Brian Simon and Howard Weiss
Key industries: Real estate development, tourism, manufacturing, transportation, infrastructure, education and nightlife
Notable clients: NBCUniversal, LaGuardia Gateway Partners, HBO and Hunts Point Produce Market
Biggest accomplishment in 2017: "With the broad scope of DHC's government representation, it is impossible to cite any one of our accomplishments as the biggest. Across the array of clients and industries that we represent, we would say that are biggest accomplishment has been to provide access to the appropriate quarters of government so that our clients were assured a full and fair hearing of their needs and concerns." - Sid Davidoff, senior partner
8. Geto & de Milly Inc.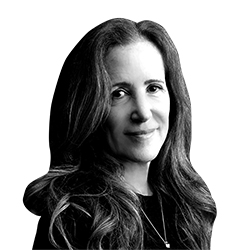 Previous rank: #10
Compensation: $2,487,748.00
Geto & de Milly, whose principals are Michele de Milly and Ethan Geto, has worked extensively in Brooklyn's Gowanus neighborhood on the behalf of the Lightstone Group, which proposed a housing development there. The firm helped to get zoning changes and advocated for the project within the community, which broke ground in 2014. De Milly also describes members of the firm as "architecture and design enthusiasts" and has helped projects such as Richard Meier's new tower in Murray Hill and Norman Foster's 50 United Nations Plaza get realized.
Key employees: Daniel White, Mark Benoit, Maya Kremen and Laura Dolan
Key industries: Real estate, finance, entertainment, professional sports, health care, K-12 and higher education
Notable clients: Zeckendorf Development, Hunters Point Associates, MetLife, Montefiore Medical Center and Lightstone Group
Biggest accomplishment in 2017: "2017 was a very successful year. All of our (Uniform Land Use Review Procedure), (Board of Standards and Appeals) and (Landmarks Preservation Commission) efforts on behalf of our clients were successful. And we had the privilege of introducing several well-respected international and national firms to New York City, which sought us out for our expertise in this market as they worked to establish a presence here for their companies and brands. We're also particularly proud of our strong advocacy for our nonprofit clients in last year's budget process, ensuring that they are able to expand the important services they provide citywide." - Michele de Milly, principal
9. Connelly McLaughlin & Woloz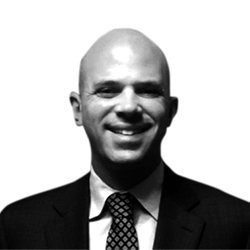 Previous rank: N/A
Compensation: $2,408,491.96
The firm, founded 20 years ago, is one of the smaller ones on the list, breaking into the top 10 for the first time since 2006. In 2017, Woloz was featured in City & State's Power 100 list, taking the spot of 80th most powerful person in New York City. The firm has ties to Mayor Bill de Blasio, having bundled $231,915 for his 2013 campaign, although that did not stop them from taking on the mayor's attempt to curb the self-storage industry in the city in the past year.
Key employees: Martin McLaughlin, Jeff Rodus, Kathleen Cudahy, Danna DeBlasio and Karen Imas
Key industries: Trade associations, transportation, nonprofits, cultural institutions, corporate and real estate
Notable clients: Verizon, Trucking Association of New York, Metropolitan Taxicab Board of Trade, The Museum of Modern Art and Legal Aid Society
Biggest accomplishment in 2017: "We mounted a very spirited effort to protect the self-storage industry from being essentially eliminated from doing business in many, many parts of the city. There was a move to prevent self-storage companies from building in any manufacturing zone. That became narrowed to industrial business zones. And then towards the end of the year, through a lot of grass-roots advocacy and a pretty strong coalition of businesses, chambers of commerce and others who saw the value in self-storage and what they provide as far as affordable warehousing, we were able to carve out several districts from the restrictions and we were able to make the zoning text a lot more bearable. So I would say that would certainly come to mind as an accomplishment because the issue was very, very far along before we got involved. And we were able to really change the narrative of that particular issue." - Michael Woloz, partner
10. Kramer Levin Naftalis & Frankel LLP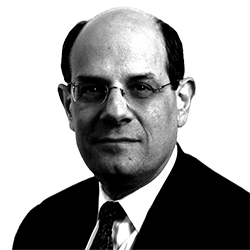 Previous rank: #7
Compensation: $2,269,764.25
The firm is primarily a law firm, and in 2016 Mayor Bill de Blasio hired them to represent him during a federal government investigation into his fundraising practices. The firm also engages in lobbying, and landed in the top 10 for a second year. In 2017, it did top the list of most expensive contract, with Design Center Inc. paying them $582,486. Braun told City & State last year that their clients see them primarily as lawyers rather than lobbyists, which is in part why they come to the firm.
Key employees: Paul Selver, Michael Sillerman, Elise Wagner and Valerie Campbell
Notable clients: Design Center Inc. and Douglaston Development
Areas the firm specializes in: "The work that we do in lobbying is exclusively legal work in the land use area. We have an extensive client list. We represent large developers and small developers, lenders and financial institutions that are getting involved in real estate, individuals that own a residence and not-for-profits like museums and hospitals. The thing is that our work really fluctuates from year to year. It depends on the market; it depends on what our particular clients' needs are. And in terms of what constitutes lobbying, it depends on where a project is, whether it has advanced to the point where you're doing things that are classified as lobbying. Lately, the real estate industry has been very active, so we're certainly hoping to have a busy year." - Jeffrey Braun, counsel
Editor's note: Kramer Levin declined to respond to questions. Its comment is from last year's feature.