Manhattan Heroes
10 locals who came to the rescue in New York's darkest hour.
Kelly Clarke
Program Director, NYC Well, Vibrant Emotional Health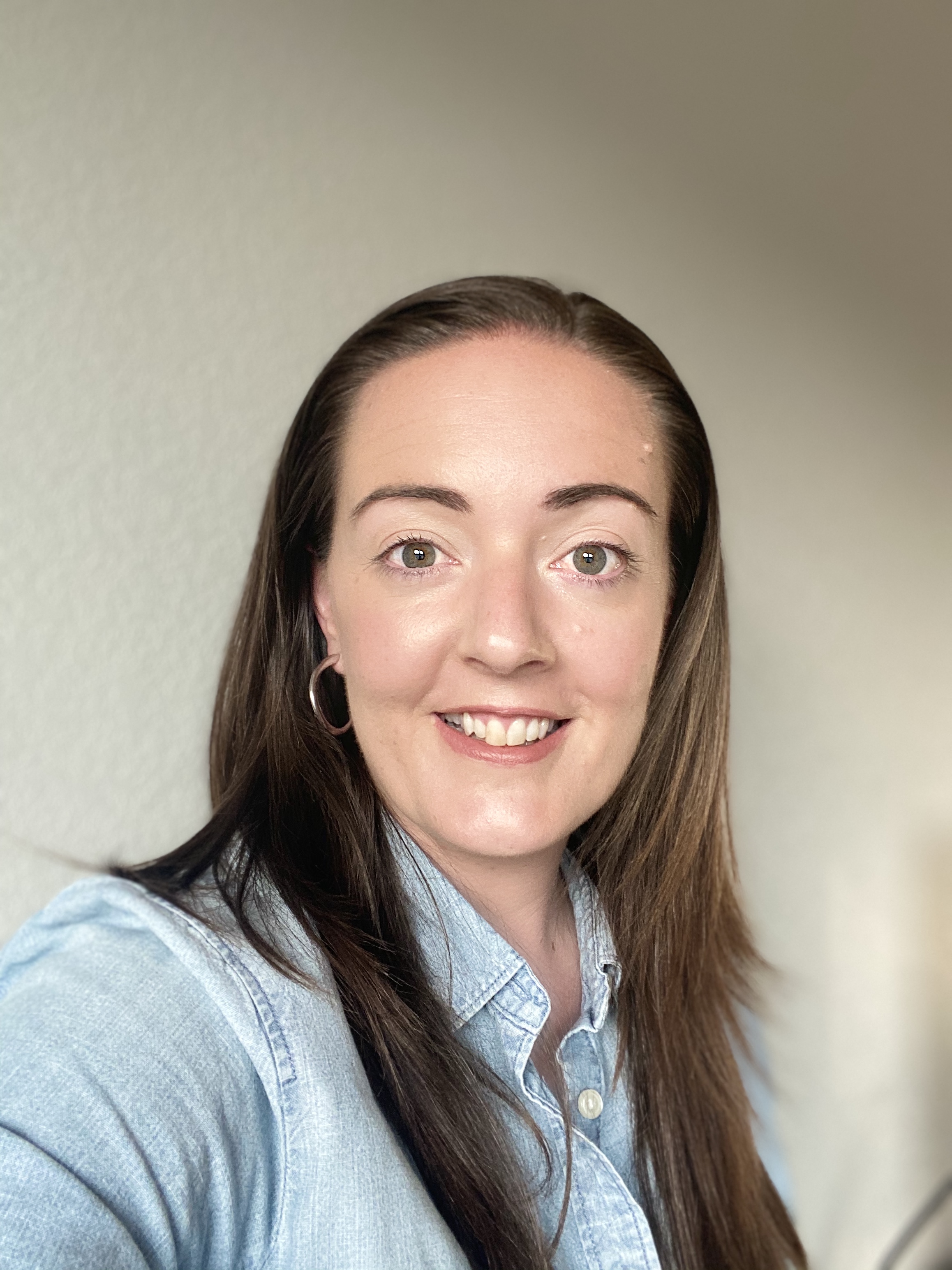 Kelly Clarke hopes that the focus on physical health throughout the coronavirus pandemic is accompanied by a greater attention to mental health, especially when the pandemic fades. As director of New York City's mental health help line, she understands the mental toll of isolation, economic insecurity, uncertainty and grief in New York City.
During the pandemic, NYC Well, the city's 24-hour resource for mental and behavioral health, has seen a spike in contacts – and many people are choosing to text rather than call. Clarke says that's probably because people are under more stress while also having less privacy than usual, with entire families stuck inside all day. "It really has been quite diverse in terms of who has been reaching out, including front-line providers," she says. The program was well positioned for a city shutdown because it was already a telehealth service, but it had to be retooled so that the program's 230 staff members could also work remotely. With a huge effort and collaboration, they were able to complete the transition in about a week without service disruptions. Clarke says one of the biggest difficulties has been supporting staffers who are experiencing the hardships of the coronavirus while trying to help others. The service reaches between 1,000 and 1,200 people on a standard day, but on many days of the pandemic, the volume was much higher, with many people seeking services for the first time. "This was one of those circumstances where the cause of (the clients') distress was also one that was impacting our staff," Clarke says. "So they're trying to do this while they're also worried about their family members and loved ones."
Clarke is Australian and previously worked in the United Kingdom. Having been around the world, she says New York City is unique. "It comes with such diversity, and you really have some of the highest highs but also some of the lowest lows," she says. "It's a city of such a striking contrast, at times, and that's really interesting to explore all the different ends of that and the gray in between as well."
Vijay Dandapani
President and CEO, Hotel Association of New York City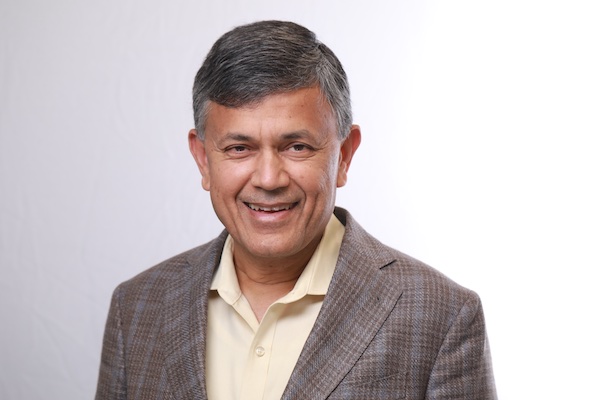 When New York City shut down, Vijay Dandapani says the consequences for hotels were felt immediately. "We knew the next day. Hotels are not like office buildings," he says. "The order was coming in. The next day we knew that there was no business."
The Hotel Association of New York City lobbied aggressively for the state to allow hotels to remain open throughout the crisis, and it collaborated with the city to provide desperately needed housing.
Hotels are essential infrastructure, according to Dandapani, who leads the association representing nearly 300 hotels. They provide crucial tax revenue to New York City and tens of thousands of jobs to its residents. During the pandemic, hotels faced an existential threat as the tourism industry sunk, international travel all but halted and corporate conferences were canceled. The 14-day quarantine requirement for visitors from most other states further discouraged visitors. "It really is completely almost life-altering for anyone associated with the hotel industry," he says, "because jobs have gone, incomes gone and many hotels are in danger of just closing down permanently."
But as hotels continue to face a crisis that Dandapani says has no clear end, they have also had the opportunity to help give safe shelter to homeless residents in the city. For the hotels Dandapani represents, accepting that challenge was a no-brainer. "Hotels have been providing space, more or less at cost," Dandapani says. "Obviously hotels were very keen on doing so because there was no business." His organization was tasked with quickly facilitating agreements and processing payments from the city to 64 participating hotel association businesses. Working from the organization's deserted offices in an empty Midtown, he also helped respond when residents of an Upper West Side neighborhood demanded that the homeless men staying at the Lucerne Hotel be moved. Dandapani's organization is now preparing to collaborate with the city to house medical workers in the event of a second wave of the coronavirus. Dandapani has lived in Manhattan for 30 years, raising his two children in the borough – and he sees his work as integral to its future.
Ines De La Nuez
Program Director, Grand Coalition of Seniors, Grand St. Settlement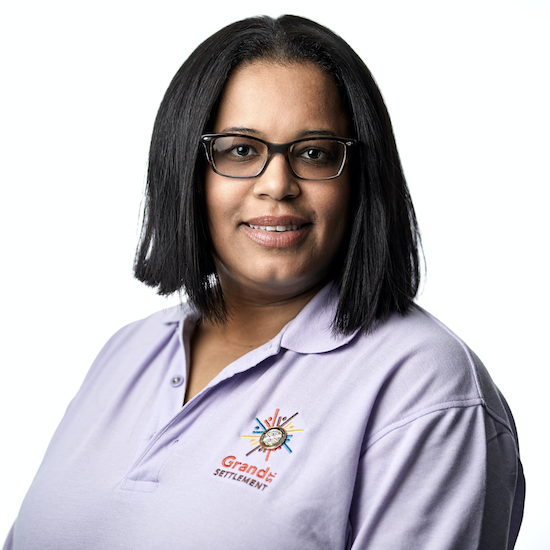 Ines De La Nuez knows that older adults in New York City experience food insecurity in normal times. But during the coronavirus pandemic, demand for services from her organization, which usually provides meals and activities to seniors at its community center on the Lower East Side, skyrocketed. The organization typically serves 150 to 200 seniors per day and operates a food pantry that was previously open once per month. When the pandemic intensified in April, De La Nuez worked with partners at City Harvest to open the food pantry once or twice per week.
Working extremely long days, De La Nuez also arranged and coordinated home food deliveries for older adults who were unable to leave their apartments, collaborating with the New York City Housing Authority and other city departments. Face masks and hand sanitizer were also included in the care packages, and De La Nuez says they tried to educate isolated seniors about the dangers of COVID-19 and how to keep themselves safe. From the outset, De La Nuez leveraged existing relationships with seniors formed over 15 years with Grand St. Settlement. "Community organizations are extremely important to these emergencies because they know the communities," she says. "They're putting a familiar face to those services. ... (Seniors are) more likely to open those doors, to pick up the phone and reach out."
De La Nuez says many seniors, including her own parents living in Washington Heights, continue to experience anxiety about how to stay safe when they leave their homes. Many struggled to stay connected using new technology. "For them, trying to do everything virtually is hard," she says. For those who lost loved ones, not being able to participate in traditional grieving rituals also took a toll. But she also saw outpourings of support. The organization received thank-you cards from strangers and encouraging notes to pass on to seniors. People wanted to volunteer and contribute resources for food distribution. Despite all the hardship, De La Nuez says she will remember the people who did something to help. "I think in difficult times," she says, "the best of people come out."
Frank DePaolo
Deputy Commissioner for Forensic Operations, Office of Chief Medical Examiner
Image Credit:
Office of the Chief Medical Examiner
Frank DePaolo began his career with the New York City Office of Chief Medical Examiner in the shadow of one of the city's biggest disasters, as an investigator assigned to recovery efforts at Ground Zero immediately after the 9/11 attacks – "to help identify people," he says. Earlier this year, as the death toll from COVID-19 began to mount in the city, he led the chief medical examiner's forensic operations team through another catastrophe.
"We serve as the city's mortuary," DePaolo explains. "What that means is that if the hospitals were to see a surge in deaths, it would be our office's responsibility to assist them with the storage of those decedents."
In April, the city's health department set the official death toll from COVID-19 at over 10,000. To meet the needs of the city's hospitals, the chief medical examiner's office rapidly implemented its disaster response plan – requesting a team of mortuary affairs personnel from the Department of Health and Human Services and several hundred National Guard troops, as well as coordinating with other city agencies to request additional vehicles and support personnel. The office established four portable morgues throughout the city, beginning with a first location on 30th Street in Manhattan.
"We saw a 100-fold increase in the number of calls coming into our office that we had to figure out how to manage," DePaolo says. "We had a lot of people dying at home. We just just had an overwhelming number of deaths that we had to deal with."
DePaolo, who oversees a team of nearly 300, says many people misunderstand what his office does on a day-to-day basis. When people think of the medical examiner's office, they mostly picture the type of work they've seen on television shows like "CSI" or "Law & Order." But the work is much more nuanced, ranging from forensic work to counseling families about genetic conditions to planning for funerals.
"We are meeting with families at the worst time of their lives, helping them understand what happened to their loved ones," he says. "Our role is for the families, for the living."
Yan Leyfman
Researcher, Joint ACAIM-WACEM Working Group on COVID-19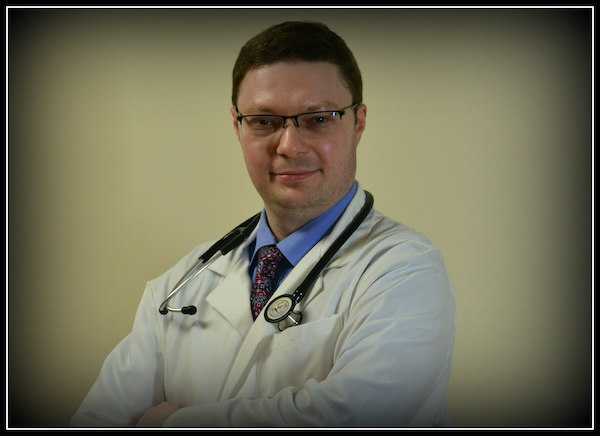 Yan Leyfman's dedication to medicine comes from personal experience with a life-threatening illness. He was born in Belarus in 1989, near the site of the 1986 Chernobyl nuclear disaster in Ukraine. His early childhood was marked by serious, debilitating medical issues presumably caused by radiation exposure. He received life-saving treatment in Israel before immigrating to New York City when he was 5 years old. As he began college, Leyfman's mother was diagnosed with cancer, spurring him to dedicate himself to oncology, gaining recognition for using gene editing to help create viable alternatives to chemotherapy in research at the Sloan Kettering Institute.
For someone undaunted by the prospect of curing cancer, COVID-19 was an appropriate next target for the Penn State medical student. Many of his friends and colleagues in the medical field were infected, and he was mindful that everyone close to him, including his parents, was at risk. "Recalling the fact that I was born in a pandemic, lived about the first five years of my life with Chernobyl, I promised myself that I would not let another pandemic occur under my watch without contributing in some way, shape or form," he says.
As a medical student, he was unable to care for COVID-19 patients directly, so he threw himself into researching the disease. He meets weekly with an international group of researchers, all part of the joint task force between the American College of Academic International Academic Medicine and the World Academic Council of Emergency Medicine, to exchange ideas and updates about how the virus is being treated and spreading around the world. With that group, Leyfman created a cohesive model of the virus that demonstrated how it interacts with other cells. Leyfman has advocated for stem cell therapy to treat COVID-19 and warned of the dual threat posed by the coronavirus and the flu, always with the goal of being proactive about the disease. "If there's anything that Chernobyl has taught me, it is pandemics are opportunities for hope," he says. "They're opportunities for innovation and opportunities to make a positive difference in the world."
Jessina Carroll Wachtelhausen
Chief Nursing Officer, Ryan Health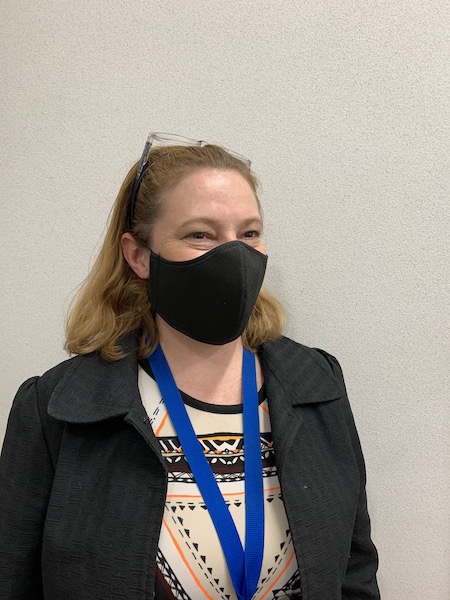 Alt Text:
Jessina Carroll Wachtelhausen
In the spring and summer, when most New Yorkers were isolating in their homes, Jessina Carroll Wachtelhausen and three medical workers on her team were working in Harlem testing neighbors for COVID-19. A resident of Upper Manhattan for more than 15 years, Carroll Wachtelhausen responded enthusiastically when Gov. Andrew Cuomo put out a call for organizations to launch and run testing sites in March. She didn't want to compel any of her staff to put themselves at risk to work at the site, so she called for volunteers, and three staff members quickly responded. "At the core of nursing is that we will go to the front lines when we're needed," Carroll Wachtelhausen says.
While Carroll Wachtelhausen was still supervising the community health care provider's multiple other sites in Manhattan, she oversaw the setup of the testing site in just three weeks. With help from the U.S. Department of Homeland Security, they trained staff about using personal protective equipment correctly and retrofitted the offices at Frederick Douglass Boulevard and West 127th Street to minimize risk. Wachtelhausen says over 3,000 tests were administered at the Harlem site. While traveling around the borough to check in on Ryan Health's sites, she also spent much of her time scouring the internet for personal protective equipment for her staff, realizing early on that she could stock up on full-body hazmat suits on Amazon when isolation gowns became scarce. Now, she continues to strategically stockpile equipment to prepare for a looming second wave.
When it came time to close the temporary testing site in August to allow the organization to expand and reopen its primary care offices, she says the nursing staff were sad to leave the work behind. They had gotten to know the working people who came in for regular coronavirus testing, from hairdressers to home health workers. "We developed great relationships, so they were sad, and we were sad, but ultimately, we needed to get back to primary care," Carroll Wachtelhausen says. "We got to know really everyone on the block."
Jonathan Santos Ramos
Director of Community Engagement and Strategic Initiatives, Callen-Lorde Community Health Center
Jonathan Santos Ramos usually takes the long view when it comes to LGBTQ health care provider Callen-Lorde Community Health Center. The organization was founded more than 50 years ago as a volunteer group of medical workers who recognized that LGBTQ patients weren't receiving adequate care due to stigma. Now, Callen-Lorde operates a network of clinics across three boroughs, serving anyone who is seeking trauma-informed health care, and Santos Ramos focuses on building strategic partnerships and on initiatives that span across the organization's sites.
But when the coronavirus pandemic hit, he switched gears, focusing on the immediate. "Everything for the last six months or so has been what feels like minute by minute," he says. He focused on Callen-Lorde's finances, figuring out how to stave off disaster for the health centers that provide important care to thousands of LGBTQ New Yorkers in the middle of a crisis. First on the list of priorities was rapidly cutting costs wherever possible, and Santos Ramos completed an exhaustive analysis of the organization's vendor list to find areas to save money and as many jobs as possible. He also helped manage Callen-Lorde's transition as it concentrated all sites to a main location on West 18th Street, redistributing supplies and staff accordingly and pivoting some services to telehealth. For the first time, Callen-Lorde partnered with the city Department of Homeless Services to run two isolation hotel shelters in Manhattan and Long Island City, Queens – one for youth and one for adults. Santos Ramos, who also serves on the board of the National Health Care for the Homeless Council and the Brooklyn Community Pride Center, provided administrative support for the partnership with the city, finding funding and supplies, and fielding donations. He also made supply runs in his car and picked up shifts at the hotels. "It was really this amazing sort of jelling of the team," he says, "with the sole mission of making sure that the folks who were being transferred to our hotel base were getting the best care that we were able to provide."
James Solis
Manager of Construction for Southern Manhattan, Charter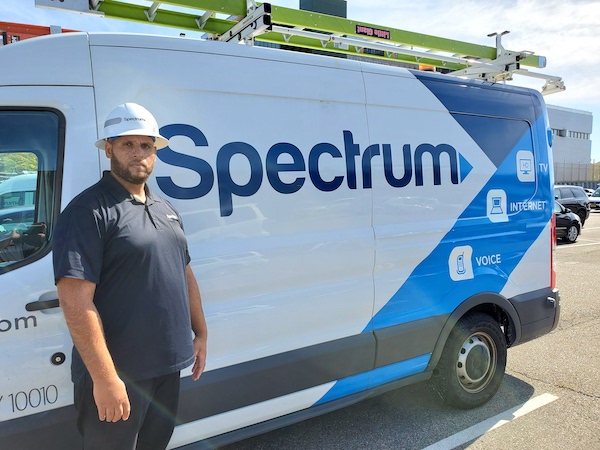 Technology and the internet have become even more important as the COVID-19 pandemic has forced people to work from home, attend classes online and stay connected to loved ones from afar. And James Solis has dedicated his time to making sure that access to high-speed internet stays strong throughout lower Manhattan.
His work hasn't just landed him at residential buildings or businesses. Solis oversaw a team that played a critical role preparing for the arrival of the Navy ship the USNS Comfort, which came to New York City in late March to offer more hospital beds to COVID-19 patients and others in need of medical help.
A team has access to Spectrum's network in most neighborhoods when it's connecting a building to service. But the USNS Comfort was docked at Pier 90 on the west side of Manhattan, where that access was nonexistent. Solis and his workers had to survey the area and build their own infrastructure in advance of the ship's arrival in order to provide internet connection across 12th Avenue and the West Side Highway.
"A project like that would take at least a week," he says. "We did that project in two and a half days." The company also brought in more than 250 televisions to the 500-bed hospital ship to help patients and crew.
Solis oversaw efforts to bolster the city's critical pandemic emergency response beyond the USNS Comfort. After the ship left Manhattan at the end of April, he and his team continued to provide support to other entities located in the area including the Red Cross and the Federal Emergency Management Agency. He managed similar initiatives to provide service at other emergency hospital sites such as the one at the Jacob K. Javits Convention Center.
"It was a great feeling because every time we rolled out the truck, we were out in the field, people would come out and thank us," he says. "It was great to see the appreciation from people that you don't see every day, especially when there's a ghost town out in New York City."
Jocelynne Rainey
CEO, Getting Out and Staying Out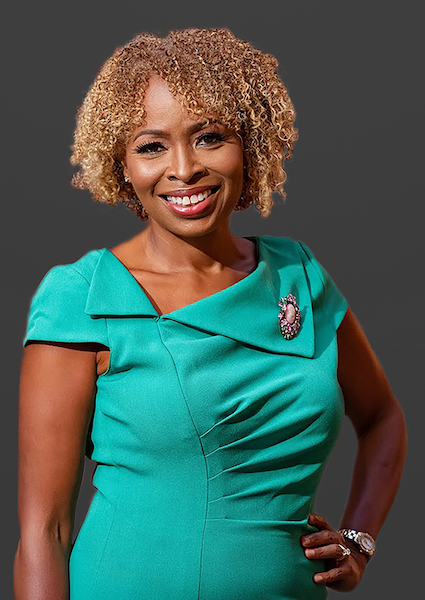 Image Credit:
Getting Out and Staying Out
When Jocelynne Rainey accepted her dream job leading the nonprofit Getting Out and Staying Out – which helps formerly incarcerated men find jobs – she never anticipated that her first year would be spent combating unemployment in the middle of a global pandemic.
GOSO quickly focused its attention on providing resources to participants despite closed offices and limited in-person interaction as the city completely shut down to slow the spread of the coronavirus. "What I'm most proud of is that throughout the pandemic we never stopped serving our participants," Rainey says. "Making sure that they could get their paychecks because we actually pay them for their internship program and just making sure that we were continuously having programming."
The nonprofit opened its doors back up the day New York City transitioned into phase 2 with hybrid work days for the majority of staff. GOSO provides job readiness training, educational resources and emotional support for men around New York who have been through the criminal justice system. When COVID-19 hit, the organization secured grants to make its services accessible remotely. It provided laptops and cell phones to participants searching for work and access to GOSO's therapists and social workers. With these resources and the continued dedication of the staff working remotely, the organization was able to find work positions for 44 participants and distribute PPE and food to communities hammered by the pandemic.
Rainey first began her career in workforce development during her nine-year tenure working with the Brooklyn Navy Yard Development Corp. While in her position, the Navy Yard went from placing about 100 people in jobs a year to close to a 1,000 placements annually. Rainey says the experience deepened her passion for giving a chance to those who are often overlooked in the job market.
"I want to believe that if we are able to work with people and help them to be connected to the labor market and education, that we'll change lives," she says. "We'll change the lives of their families and we'll change the lives of the people in the communities where they live."
Michael Phillips
Chief Epidemiologist, NYU Langone Health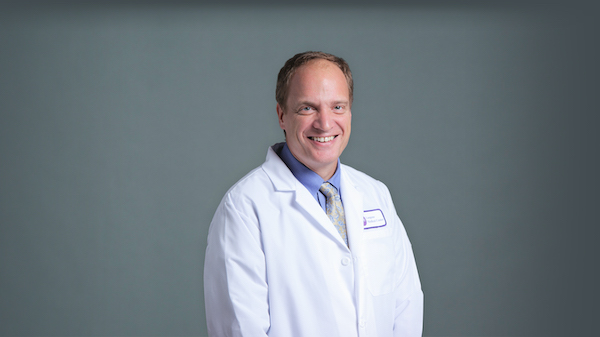 The COVID-19 pandemic has brought on a unique set of challenges for Michael Phillips, who serves as the chief epidemiologist at NYU Langone Health. Phillips is no stranger to responding to health crises. During his second year working in the New York City health department, he monitored injuries and illnesses reported by first responders and others in the aftermath of 9/11. He's even worked on the city's response to anthrax attacks. He and others at the health network began discussing the coronavirus in January, when the outbreak first devastated Wuhan, China.
"Very early on, we knew we had to think very differently," he said. The outbreak in Wuhan, which has a modern health care system, indicated that such a disaster could very well repeat itself in New York City. Reports of the virus's high transmission rate and severe symptoms compared with the flu also worried Phillips and his colleagues. Even before the coronavirus was confirmed in the United States, they were working to acquire personal protective equipment and figuring out how to extend the use of a limited supply of N95 masks.
When facing a threat with so many unknowns, "we can't wait for the science, we can't wait for the papers," he said. "We had to gather what data we could and enact our measures based on it." Then, for much of the worst of the outbreak in New York, Phillips ended up providing hands-on support at one of NYU Langone's hospitals in Brooklyn, which was short on infectious disease specialists.
Now that cases have decreased, he and his colleagues have returned to planning for a second wave. They have been monitoring data on the recent hot spots that have popped up in New York City in order to predict where people are most likely to be getting sick and organize interventions based on that information.
"You constantly need to be humble and realize that the things that you're thinking right now might not necessarily be true," he said. "You have to constantly be willing to reassess your assumptions, and I think we got better at that."
Correction: An earlier version of this story misspelled Ines De La Nuez's name. We regret the error.