The winners & losers of 2018
The winners & losers of 2018
Women filled every winner spot this year – and every loser was a man.
For most of human history, men have been in charge. Some have been effective leaders, and others have proven to be utter disasters, but either way, men ran most of the world while women were forced to the sidelines.
Of course, the traditional dominance of men in positions of power has been eroding, with breakthroughs like women winning the right to vote, and, over time, serving in increasingly influential roles – and in increasing numbers – within government. It hasn't always been a smooth ride, of course, but it has generally been an upward trajectory – the most recent example being the record number of women who ran for and were elected to Congress this fall.
Indeed, as we set about identifying candidates for our annual Winners & Losers of the Year list, we quickly realized that the New York political figures who had enjoyed the most spectacular successes in 2018 were almost all women. At the same time, we had come up with even more men whose political careers had crashed and burned just as spectacularly. Before we knew it, we had filled out an impressive all-female list of political all-stars as well as a roster of male politicians who had suffered ignominious defeats in 2018.
WINNERS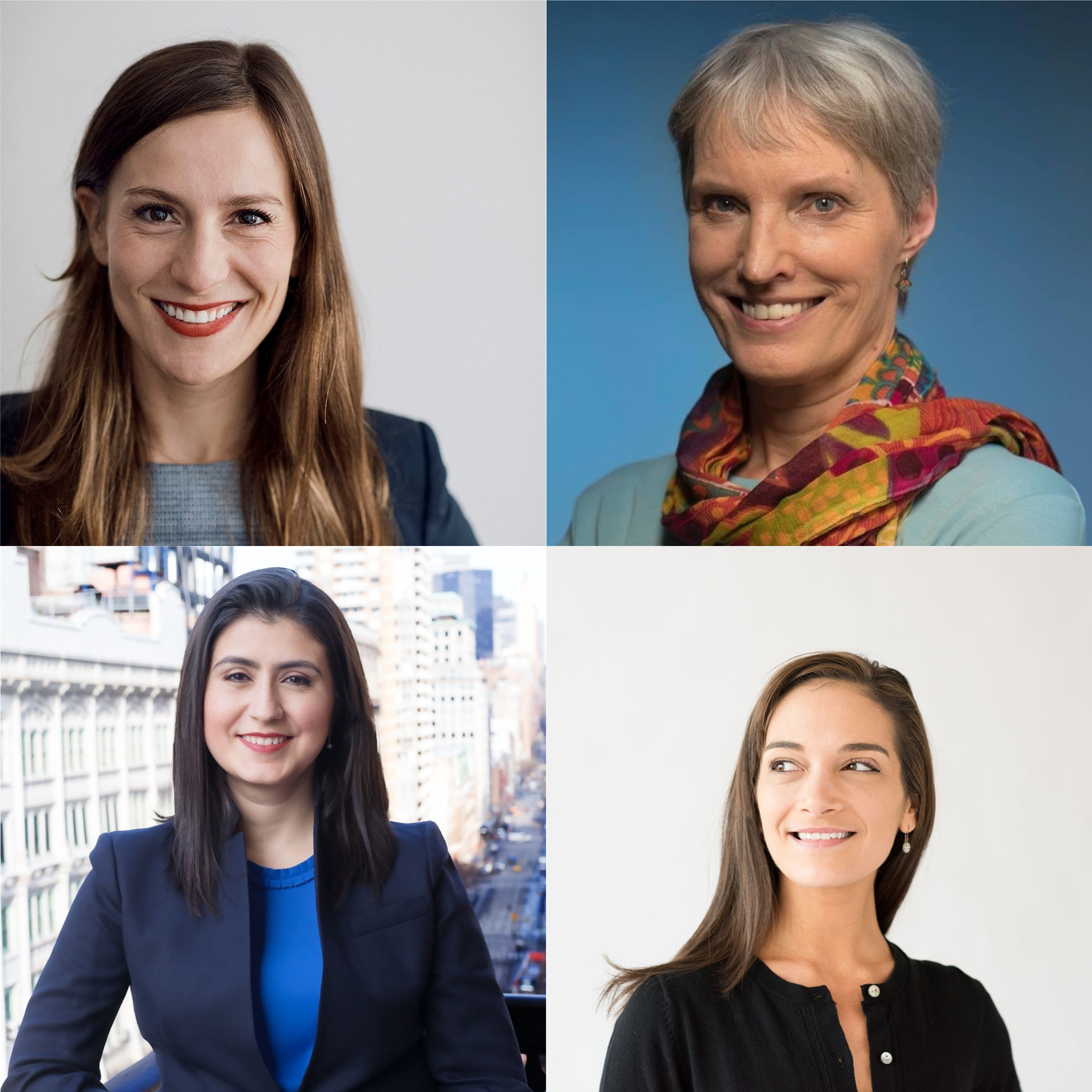 Image Credit:
Alessandra Biaggi for State Senate; Rachel May Facebook; Jessica Ramos for State Senate; Alex Purifoy
Alessandra Biaggi, Rachel May, Jessica Ramos & Julia Salazar –
In a classic tale of David and Goliath, these four state Senate insurgents took on the establishment and toppled giants. Biaggi, May and Ramos each challenged former Independent Democratic Conference members, who had officially rejoined the mainline fold in April – under pressure from Gov. Andrew Cuomo – and received the blessing of state Senate Democratic Leader Andrea Stewart-Cousins. Similarly, Salazar decided to challenge a male incumbent who, though not a member of the IDC, received the conference's support and had been attacked by progressives. Each woman ignored the long odds in order to voice dissatisfaction with the status quo. They were outraised, outspent and underestimated – none had ever held elected office before, and half had never worked in government at all. Nevertheless, all four – along with Zellnor Myrie, another newcomer who knocked out a former IDC member – persisted and capitalized on hard work and grassroots activism.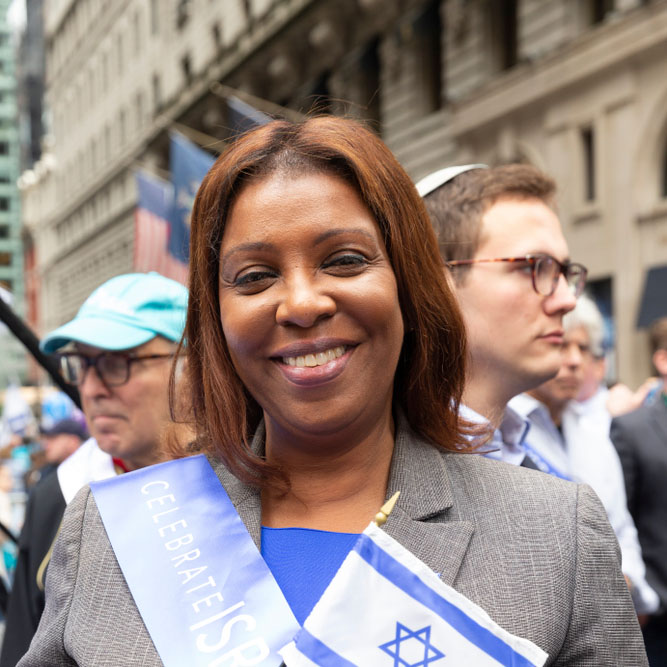 Tish James
– Zero to hero, just like that. Letitia James started the year as a simple country lawyer in the low-budget waiting room known as the New York City Public Advocate's Office. She ended it as the incoming attorney general of the state of New York. The AG office opening up was a shock, but James deserves credit for laying the political groundwork that allowed her to jump into campaign mode long before she expected to. She had earned respect and made friends as a city councilwoman and public advocate, which paid off when she got everyone in the political world and their mother to endorse her right out of the gate. From there,
nothing could stop her
, even as some on the left cast doubt on her progressive credentials for buddying up to Cuomo and Big Real Estate. James and Barbara Underwood – the caretaker AG who's returning to the role of solicitor general – have made it abundantly clear they're looking for more wins against President Donald Trump.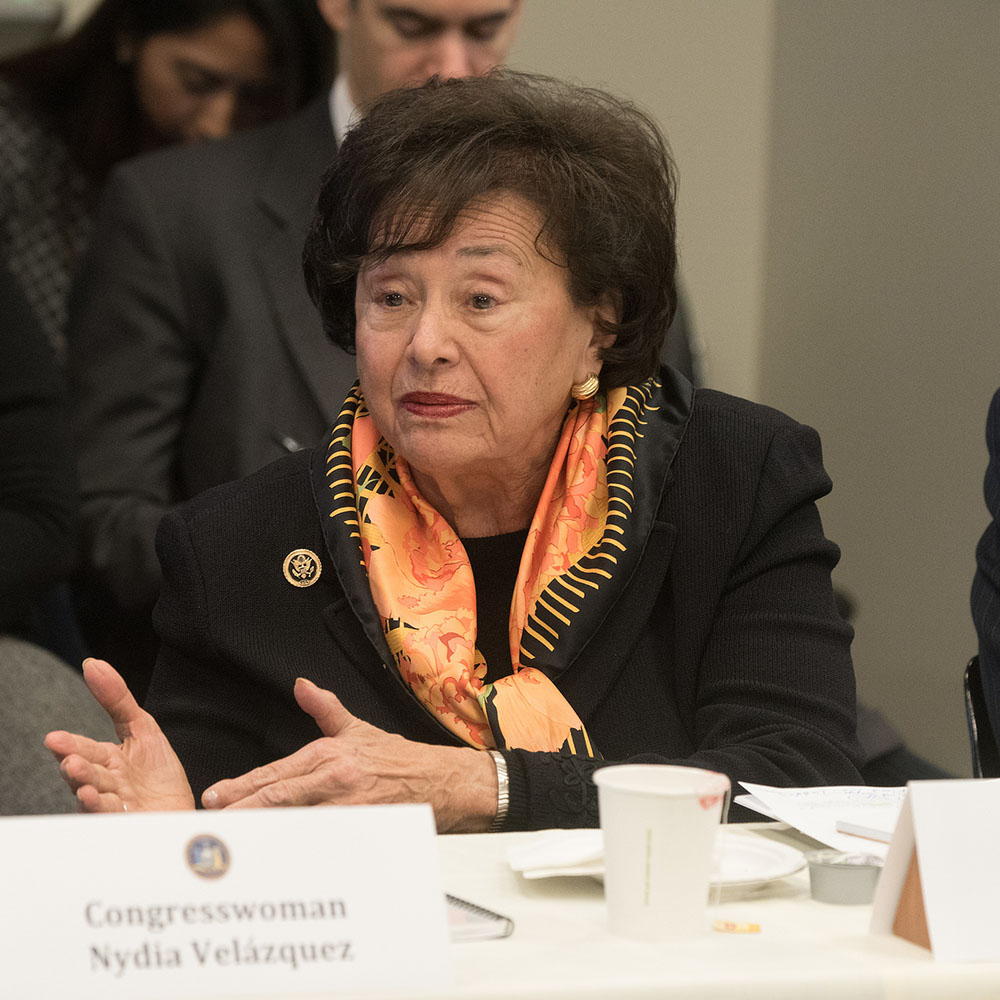 Nita Lowey –
In a state filled with national political players, Rep. Nita Lowey, a Democrat who represents most of New York City's northern suburbs, has long been overshadowed. She's not a rising progressive heroine like Rep.-elect Alexandria Ocasio-Cortez and U.S. Sen. Kirsten Gillibrand, or a member of the party leadership like U.S. Sen. Chuck Schumer or (soon) Rep. Hakeem Jeffries. But, starting next month, she'll be someone everyone wants something from. With her party taking the majority, Lowey is in line to chair the powerful Appropriations Committee, which writes the bills that allocate funding to federal agencies. While the Democratic takeover has elevated several New Yorkers to chairmanships – Rep. Jerry Nadler is getting a lot of press for his plans as Judiciary chairman, Rep. Eliot Engel will run Foreign Affairs and Rep. Nydia Velazquez will chair Small Business – none is a bigger winner than Lowey, who will be on the front line of blocking Trump's domestic spending cuts and bringing home the bacon.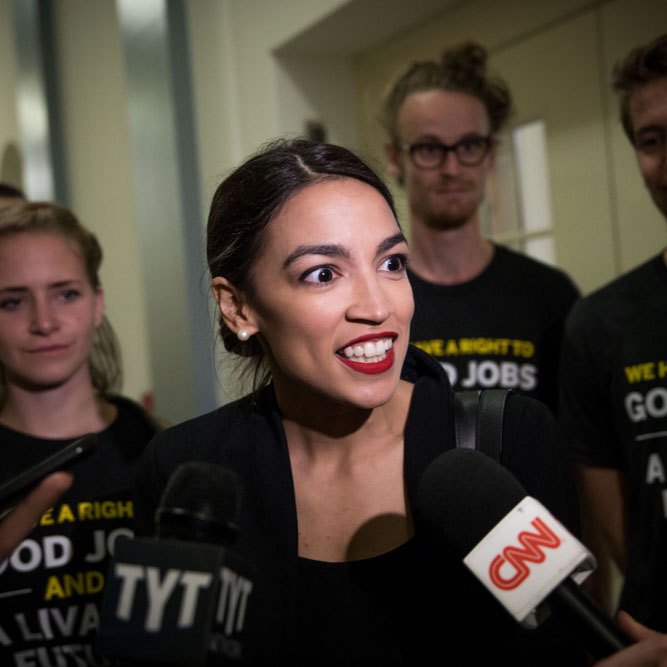 Alt Text:
Alexandria Ocasio-Cortez.
Title Text:
Alexandria Ocasio-Cortez.
Description:
Alexandria Ocasio-Cortez.
Image Credit:
Rachael Warriner/Shutterstock
Alexandria Ocasio-Cortez –
Up until Joe Crowley was ousted from his seat in the 14th Congressional District, few outside of
the taco and tequila bar Flats Fix
knew the name Alexandria Ocasio-Cortez. Today, it's a different story. Ocasio-Cortez not only defeated the veteran Crowley as a first-time candidate, but she also solidified her place as a de facto leader of the Democratic Socialists of America and a rising star in the left wing of the Democratic Party in general. A staunch supporter of "Medicare-for-all" and the abolishment of the U.S. Immigration and Customs Enforcement agency, Ocasio-Cortez is not exactly a stranger to controversy, but she seems to be made of Teflon. No accusation, whether it's doubts about her working-class status or her knowledge of civics, can stick to her. And anyone who takes a shot at Ocasio-Cortez is likely to be vilified on her Twitter page, where she showcases a certain deftness with social media that only a millennial – or a certain inhabitant of the White House – could possess. Beware all ye who dare risk a Twitter beef with the congresswoman-to-be, AOC.
Andrea Stewart-Cousins
–Good things come to she who waits. Patience has indeed paid off for state Sen. Andrea Stewart-Cousins, who was elevated to the Senate Democratic leadership following the implosion of its last majority nearly a decade ago. Since then, she has steadily and surely led her caucus back to power and will now end centuries of patriarchal dominance by making it three people – rather than three men – who are in the room making the decisions that matter in New York government. Stewart-Cousins also brings experiences to the table that add to her considerable political capital. She represents a Westchester County district that literally straddles the upstate-downstate divide, and she is immune to accusations that she is just another career politician, considering that she did not enter public service until her early 40s. Powerful men will likely want credit for whatever state government accomplishes in 2019, but everything depends on the most powerful woman in the state Capitol.
LOSERS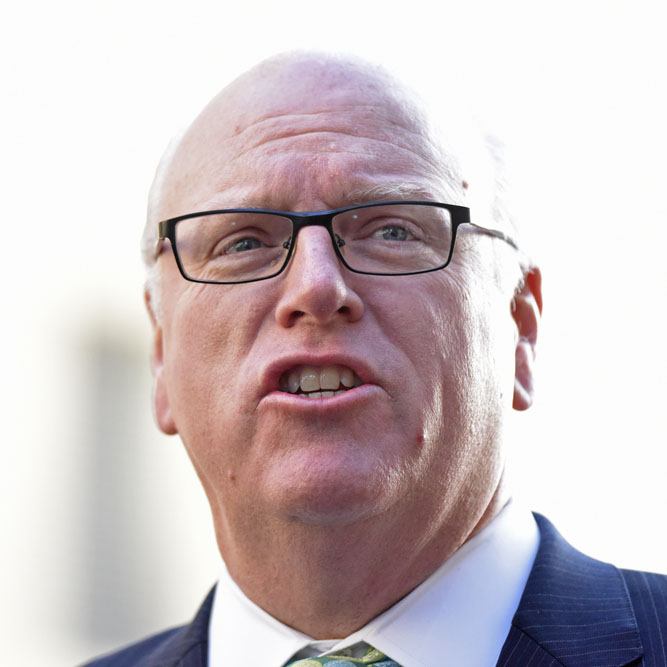 Joe Crowley –
Like a Greek hero of legend, the longtime King of Queens seemed to succumb to his tragic flaw: hubris. When a no-name democratic socialist bartender stepped up to challenge the man widely considered a top contender for House speaker, the concept that Crowley could lose seemed unthinkable. Internal polls had him leading by over 30 points shortly before primary night. And although several debates were scheduled, Crowley only appeared at one, sending an ill-equipped surrogate to debate in his place one evening. Needless to say, even his challenger Ocasio-Cortez, now the talk of the town in Washington, reacted with shock when the returns indicated her comfortable victory. Crowley's team has since said that the congressman did take the primary very seriously, but his campaign obviously came up short – so he can bid farewell to his political ambitions. Consolation prize, though: Crowley managed to hold on to his chairmanship of the Queens County Democratic Party, maintaining a small degree of his former power.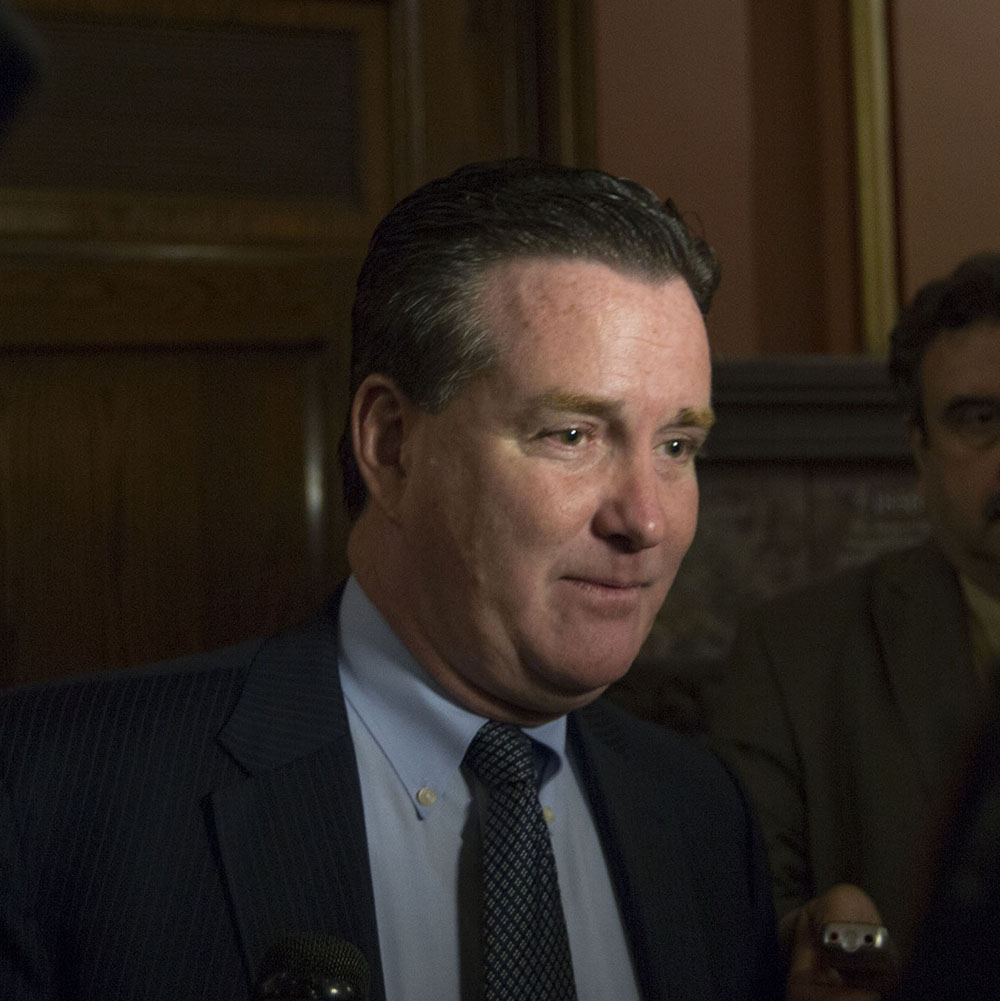 John Flanagan
– Tempting as it is to make a Flanagan Fails Again pun, it's simply inaccurate. The Republican state Senate leader had managed to keep his chamber in GOP control since he took over as majority leader in 2015, first weathering the 2016 election in this deep blue state, and then maintaining his grip – even as Democrats had a numeric majority and, later, as the Independent Democratic Conference rejoined the mainline Dems. Flanagan held on tight for years, blocking Democratic priorities that California passed long ago, but it couldn't last. The blue wave crashed on Flanagan's country club communities and it all finally slipped from his grasp. In the end, it wasn't even close: The Democrats won more state Senate seats than even the most True Blue, pussy-hatted #Resist-er could have predicted, and now Andrea Stewart-Cousins will wield power that Flanagan could only dream of. Flanagan did keep his seat, and maintained leadership of the conference, shrunken as it is. Flanagan failed. For the first time.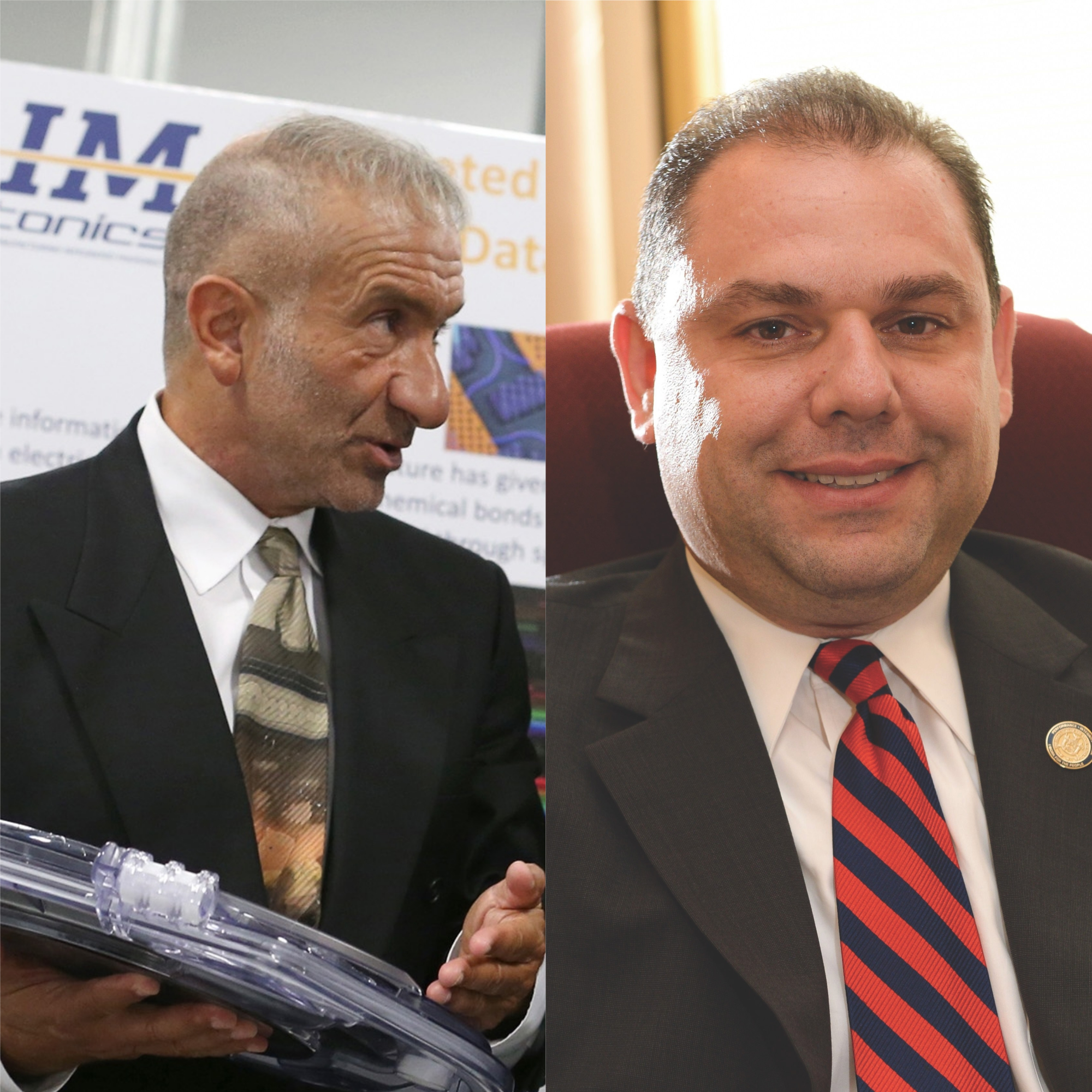 Alain Kaloyeros & Joe Percoco
– The convictions keep coming, one after another. Friends and associates are exposed as hopelessly corrupt. The executive points fingers elsewhere, insisting that he has nothing to do with any of the wrongdoing. No, we're not talking about President Donald Trump. We're talking about the friends and family of Gov. Andrew Cuomo! Joe Percoco, a longtime insider among the Cuomos, was famously described as almost
another son
to former Gov. Mario Cuomo, and more recently served as an appointee, ally and
unrestrained id
of the younger Cuomo. But all that bad karma came back to Percoco when was
found guilty of bribery
in March and ultimately sentenced to
six years in prison
. The other big scalp for federal prosecutors was Alain Kaloyeros, the former SUNY Polytechnic Institute founder and state economic development figure who was sentenced to three and half years for his own part in a multimillion-dollar bid-rigging scandal.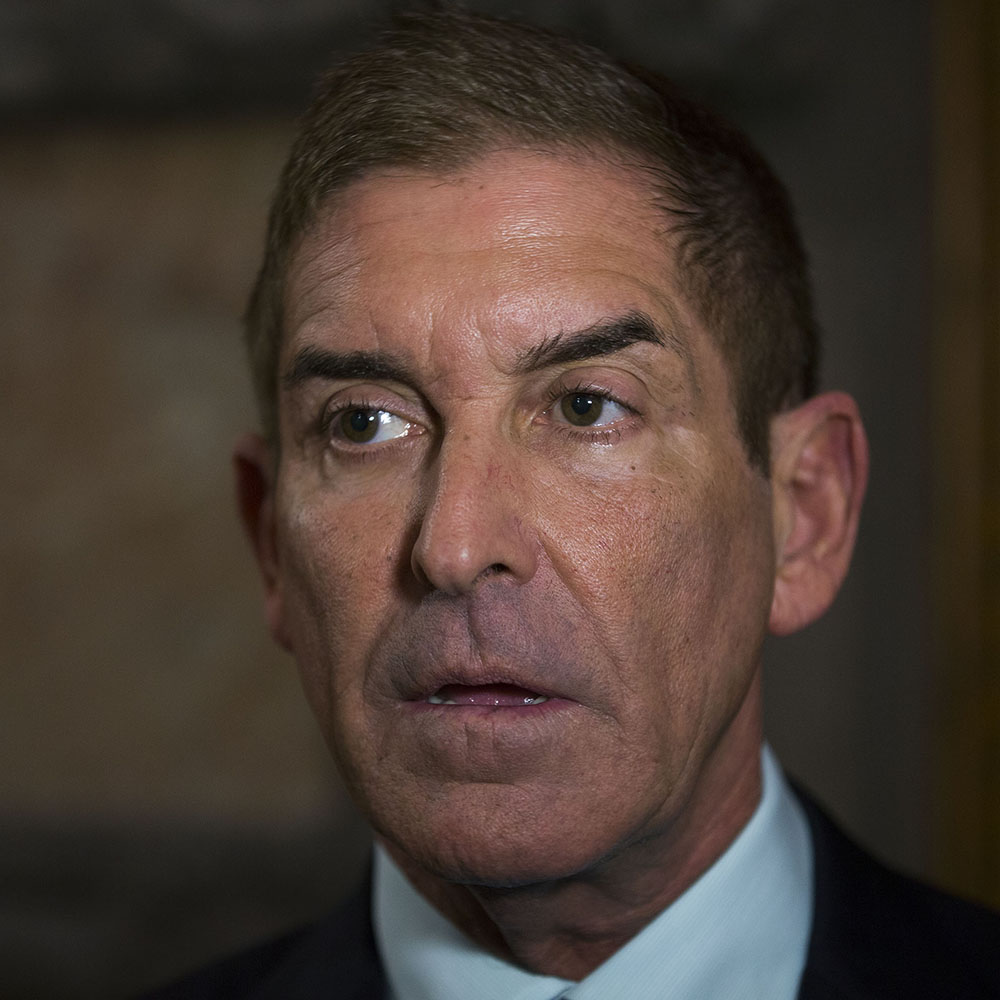 Jeff Klein
– The last time four renegade state senators tried to shake things up in Albany, they threw the state Senate into chaos. The so-called
Four Amigos
– Pedro Espada, Carl Kruger, Hiram Monserrate and Ruben Diaz Sr. – were about as qualified as the
Three Amigos
, and before long three of the four were behind bars. Yet following their lead was another four-person breakaway group, the Independent Democratic Conference, led by state Sen. Jeff Klein, who positioned himself as a policy-oriented reformer. When he allied with Republicans, he touted it as a way to pass progressive bills. When he kept Republicans in power, few voters noticed. But when Donald Trump became president, New Yorkers started paying attention – and partnering with Republicans suddenly became a tougher sell. In the end, neither his growing conference nor his legislative feats nor his fundraising prowess were enough to fend off an insurgency that knocked him – and most of his IDC colleagues – out of Albany.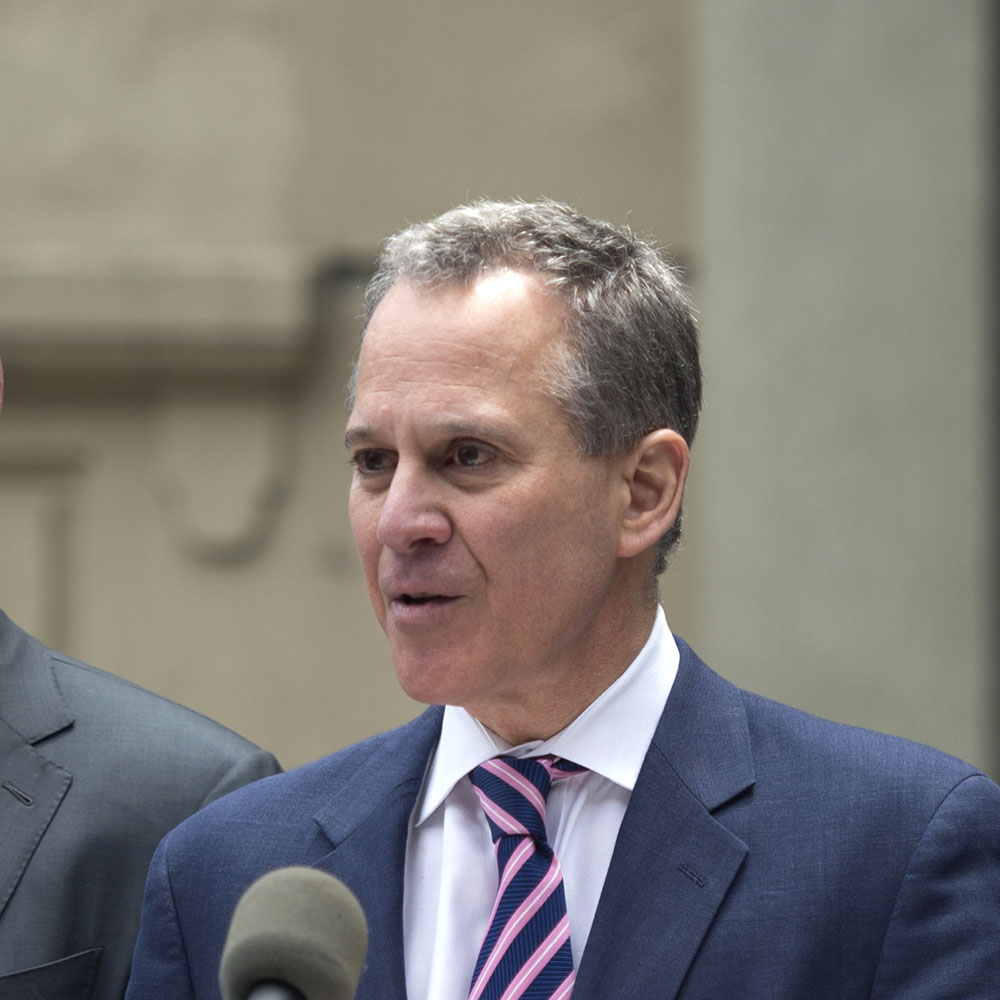 Image Credit:
Demetrius Freeman/Mayoral Photography Office
Eric Schneiderman
–How the mighty have fallen! A year ago, then-state Attorney General Eric Schneiderman was a darling of the Democratic Party, not only in New York but nationwide. He was a leader of the resistance to the Trump administration, giving the president hell on a wide range of fronts, including an investigation into the Trump foundation and numerous lawsuits before and after he became president. But it all came crashing down in May after a story in the New Yorker revealed credible allegations of domestic abuse. Schneiderman resigned within hours and it is hard to imagine a world where he would ever want to re-enter the public eye. The only way that history might ever look even a little kindly on Schneiderman will be the fact that his downfall ushered in not one but two female successors. Barbara Underwood and Tish James, thankfully, have their own ways of doing things.