Andrew Cuomo
Cuomo wants to change the seal? We've got suggestions.
Excelsior!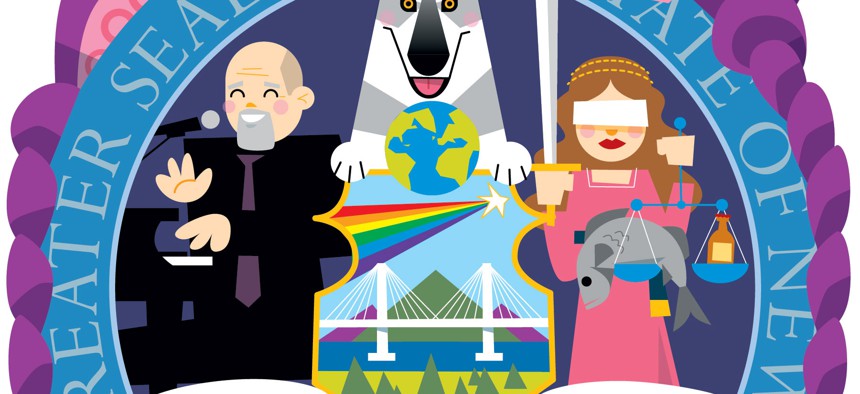 Not content with just designing a poster accompanying his 2020 State of the State address, Gov. Andrew Cuomo also made a very real artistic proposal in the speech: adding "E pluribus unum" to the state seal. Adopting the United States' Latin motto – "out of many, one" would send a message of unity to a divided country, Cuomo explained. This wasn't just a rhetorical flourish, Cuomo spokesman Rich Azzopardi told City & State. "There will be legislation introduced."
Since its adoption in 1778, the state seal has reportedly been changed four times, though not since 1881. And when Cuomo found that out, Azzopardi said, "it was off to the races." 
If the governor is eager to change our sacred coat of arms, then we've got some ways he can really make it his. New York-based illustrator Martin Gee gave us an idea of what it could look like.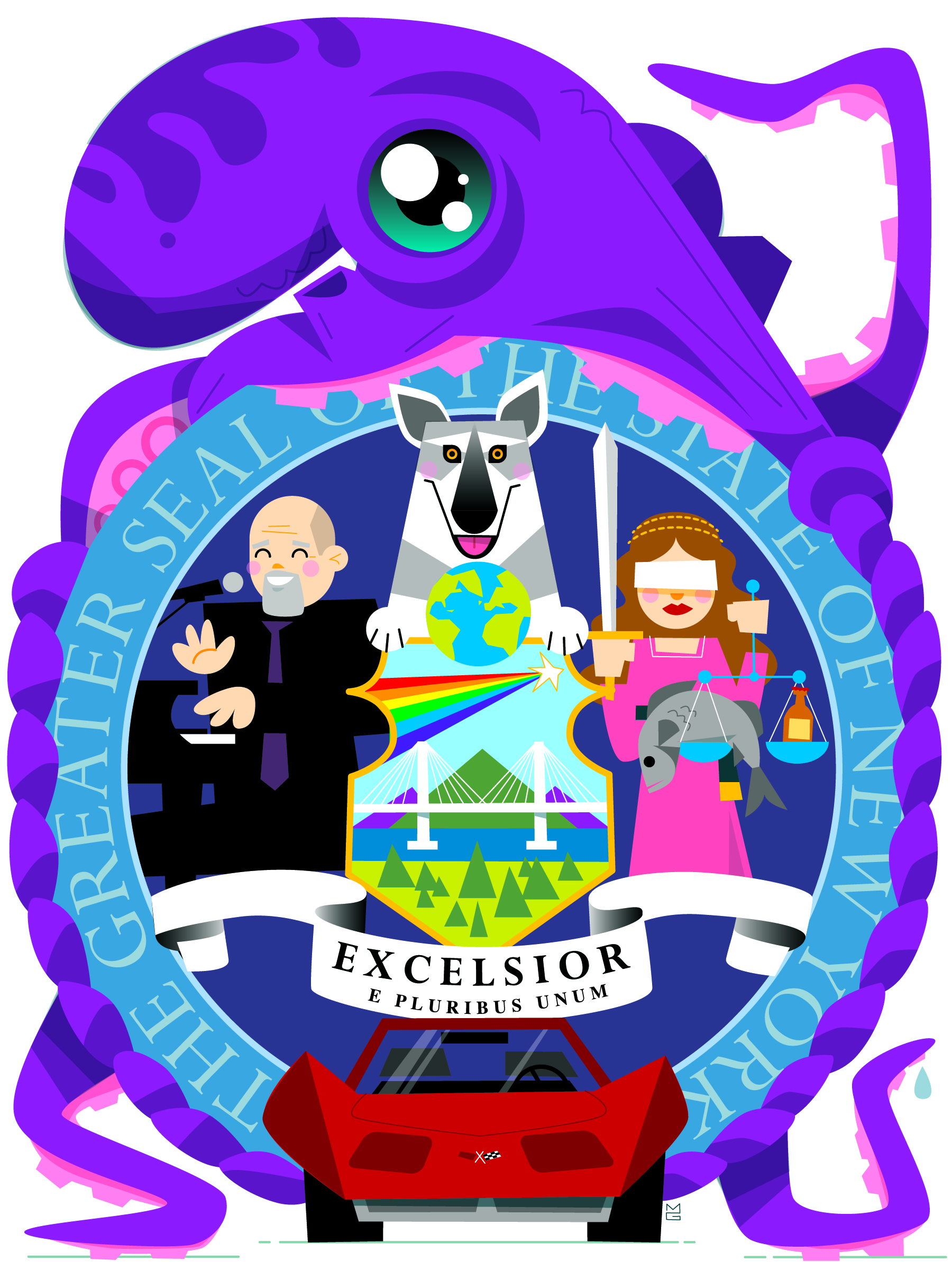 Octopus 
Good enough for William Jennings Bryan's campaign posters. Good enough for Cuomo's historical propaganda. Good enough for the seal. (Ironically, seals usually eat octopuses.)
Captain
Eagle: Old, cliché. Captain, Cuomo's Siberian/shepherd mix: fun, adorable.
Billy Joel
A generic avatar of liberty is fine, but has she sold out the Garden 72 straight times like Cuomo's best bud?
Lady Justice
Which does Cuomo love more – fishing, or local craft beer?
Rainbow
Per Cuomo's State of the State poster, this is the Arc of the Moral Universe. The More You Know.
The Bridge
New York's finest piece of infrastructure, bar none, the Gov. Mario M. Cuomo Bridge.
E Pluribus Unum
Out of many good ideas, the one likely to be implemented.
Corvette
Cuomo keeps a photo of his Chevy Corvette on his desk. Now, it will be everywhere.