New York State
Editor's note: Melissa DeRosa is loyal to a fault
The secretary of the governor is featured in this week's cover story about the downward trajectory her public image is now taking.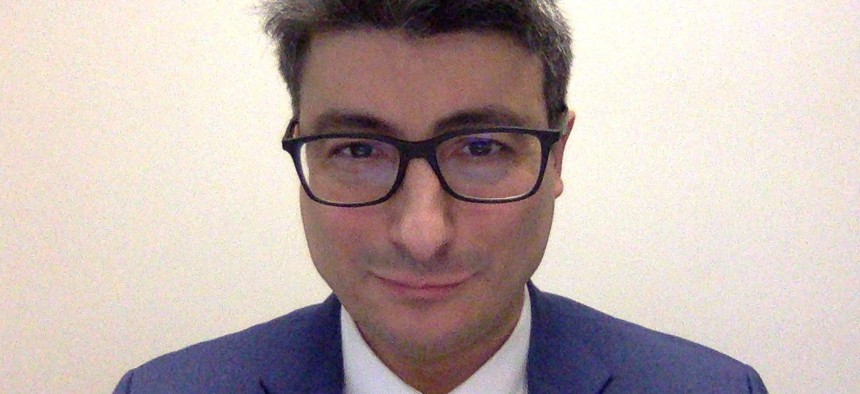 How times change. City & State featured Melissa DeRosa in a 2017 cover story about New York women serving in government. Now, because of recent events involving her boss Andrew Cuomo, the secretary to the governor of New York is once again the focus of a cover story. 
This second time around, City & State chose an illustration of DeRosa by Philip Burke that depicts her on her cell phone texting from within the halls of the state Capitol to defend the state's top executive. This is a reference to the harsh and profane text messages written by DeRosa to state Sen. Alessandra Biaggi, a former gubernatorial staffer turned vocal critic of the governor, that were first made public by New York magazine. It was an example of how DeRosa's protected Cuomo as part of her job, writes Zach Williams in this week's cover story. 
That same job included overseeing a report that undercounted COVID-19 deaths among nursing home residents. DeRosa's also been alleged to have contributed to an abusive culture that permeates the governor's office. City & State recognizes, as former colleagues of DeRosa do in Williams' story, that strong-willed men in politics are treated differently than women, who are often portrayed as nasty divas. 
That's a stereotype Williams avoids by going deep into DeRosa's background and speaking to former colleagues who call out such a double standard. The end result is a comprehensive piece that shows the successes, failures and alleged extremes of a fierce Cuomo loyalist and the price she's now paying. 
Powered By
NEXT STORY: To battle anti-Asian American racism, increase representation