Editor's Note
Editor's Note: Celebrating My Comrade magazine's place in New York history
Drag queen Linda Simpson founded the publication in 1987, leading the charge for "Gay Lib" as the AIDS crisis was unfolding.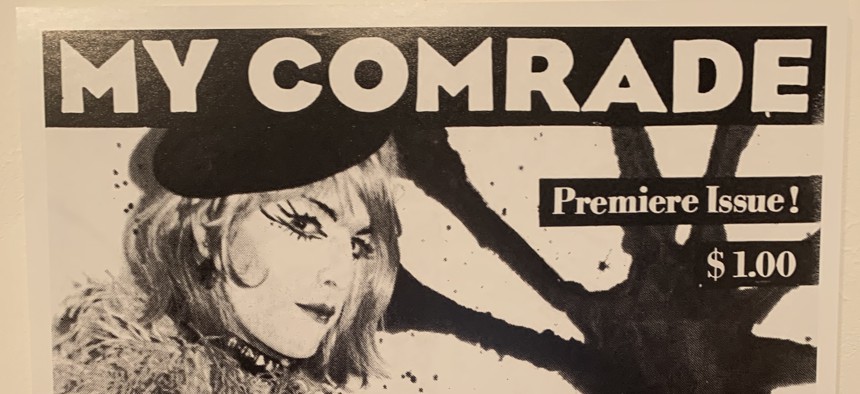 Celebrating the 35th anniversary of My Comrade – a gay, underground publication that made it's debut in 1987 as the AIDS crisis was unfolding in New York City – seems so appropriate for Pride Month. 
A My Comrade exhibit debuted last week at Howl Happening in the East Village in Manhattan, where one can gaze upon the covers and the inside pages from this groundbreaking magazine, including its premier issue that proclaimed "Gay Lib!" On its website, the venue notes that My Comrade, founded by drag queen Linda Simpson, "served as a symbol of hope and frivolity to the East Village gay scene and beyond." My Comrade had only 11 issues published under a sporadic schedule that ended in 1994, but was revived for two more issues in 2004. A new magazine also was published to coincide with the anniversary of My Comrade, which is now owned by Harvard University's Houghton Library. 
The alternative magazine Dazed pointed out that My Comrade pushed inclusivity when drag battled against biases and shined a spotlight on the "East Village's flourishing LGBTQ+ community," all while AIDS was taking its toll. "Some of it was the immediacy of the environment. It felt like life and death circumstances back then – anybody could die," Simpson told Dazed in a recent interview.
That sense of urgency delivered a publication that made its mark on New York City, helping to lead the way for today's generation of drag queens and LGBTQ New Yorkers. The exhibit runs through July 17.