Editor's Note
Editor's Note: New York City trees need the City Council's protection
I've watched the number of trees on a portion of West 58th Street dwindle down to one survivor.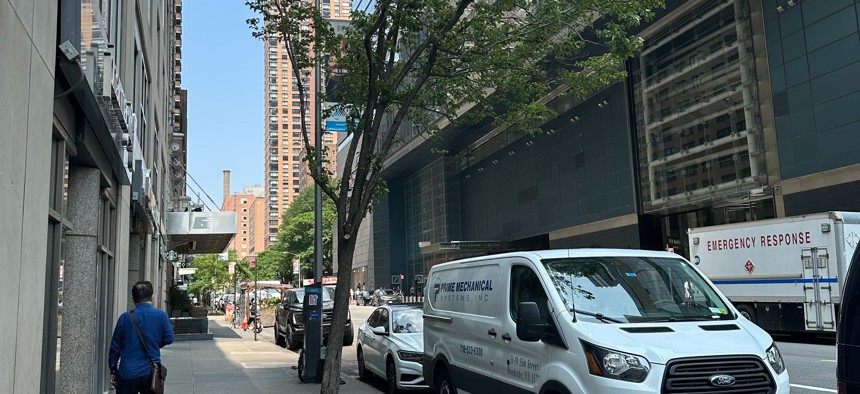 I take the subway at West 58th Street right off Columbus Circle, and it has infuriated me watching the slow demise of the street's greenery. Two trees, each standing about four stories high, were separately knocked down by trucks backing into them over the past couple of years. The stumps remained for a while – an almost cruel reminder of such senseless destruction – until their tree beds were paved over, sealing the dirt off from rats. It sent the message that these trees weren't coming back anytime soon. Just one tree remains on this stretch of the street now. It must be saved before it suffers a similar fate.
City & State's Amanda Salazar reported last week on how the New York City Council was exploring ways of protecting more than 50% of city trees managed by the Parks and Recreation Department. That includes the tree on West 58th Street. The council wants to increase the city's tree coverage from 22% to 30%. This is sound public policy, especially after New Yorkers experienced the poor air quality that resulted from Canadian wildfires.
That was a reminder that improving air quality is always a priority. Knowing that studies have credited urban greenery for absorbing carbon emissions and that there remains an equity issue with the tree canopy coverage in low-income neighborhoods of color, the city should do all it can to protect its green spaces – and not forget that there's a tree fighting for survival on West 58th Street.