Editor's Note
Editor's Note: Dick Ravitch deserves recognition at the new Penn Station
The reconstructed transit hub should include a train hall named after the former Metropolitan Transportation Authority chair and giant of public service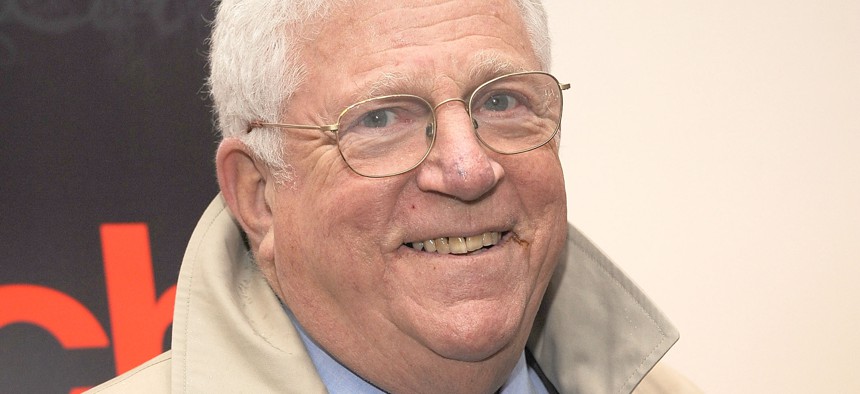 Gov. Kathy Hochul and Metropolitan Transportation Authority Chair and CEO Janno Lieber each acknowledged the death of Dick Ravitch during a press conference announcing the next phase of the Penn Station reconstruction plan last week. The announcement came a day after Ravitch died on June 25 and was held at the newly modernized Long Island Rail Road concourse in Penn Station, which provides a glimpse into what the state's proposed redevelopment could look like. The concourse features higher ceilings, wider halls and brighter lighting, including ceiling fixtures that project images of blue skies and clouds.
The state's plan has been panned by groups, including ReThink Penn Station NYC, that want a bolder vision for a new Penn Station, like an aboveground station that pays tribute to the original. Ravitch, a former MTA chair credited for breathing new life into the city's crumbling subway system in the 1980s, also pushed for a more ambitious design. That's why I couldn't help feeling a sense of irony hearing him honored at a press conference advancing the state's plan.
One way to make it up to Ravitch's legacy would be to name a train hall after him at the new Penn Station once it's completed. It was similarly done when the James A. Farley Post Office was turned into a train hall and named after the late U.S. Sen. Daniel Patrick Moynihan, who long lobbied for the conversion. Naming a part of the new Penn Station after Ravitch, a giant of public service also credited for helping save New York City from bankruptcy in the 1970s and later serving as the state's lieutenant governor, might just inspire the MTA to choose a design that's worthy of being honored by his name.
Powered By
NEXT STORY: Opinion: Restoring cuts to NYCHA's Vacant Unit Readiness Program