Adriano Espaillat is the biggest baseball fan on the Hill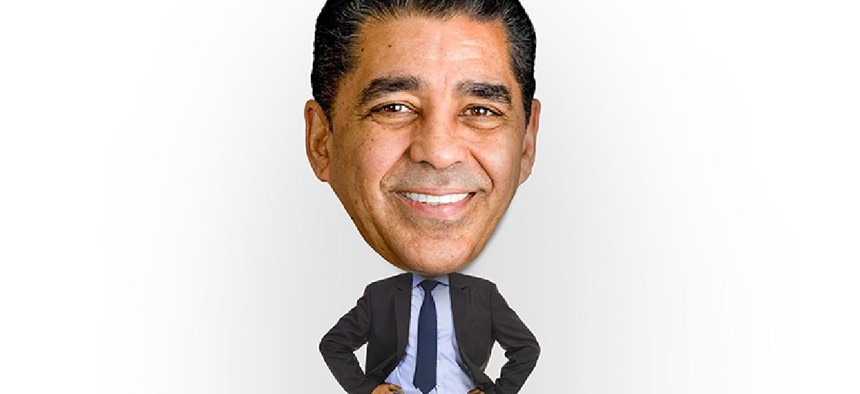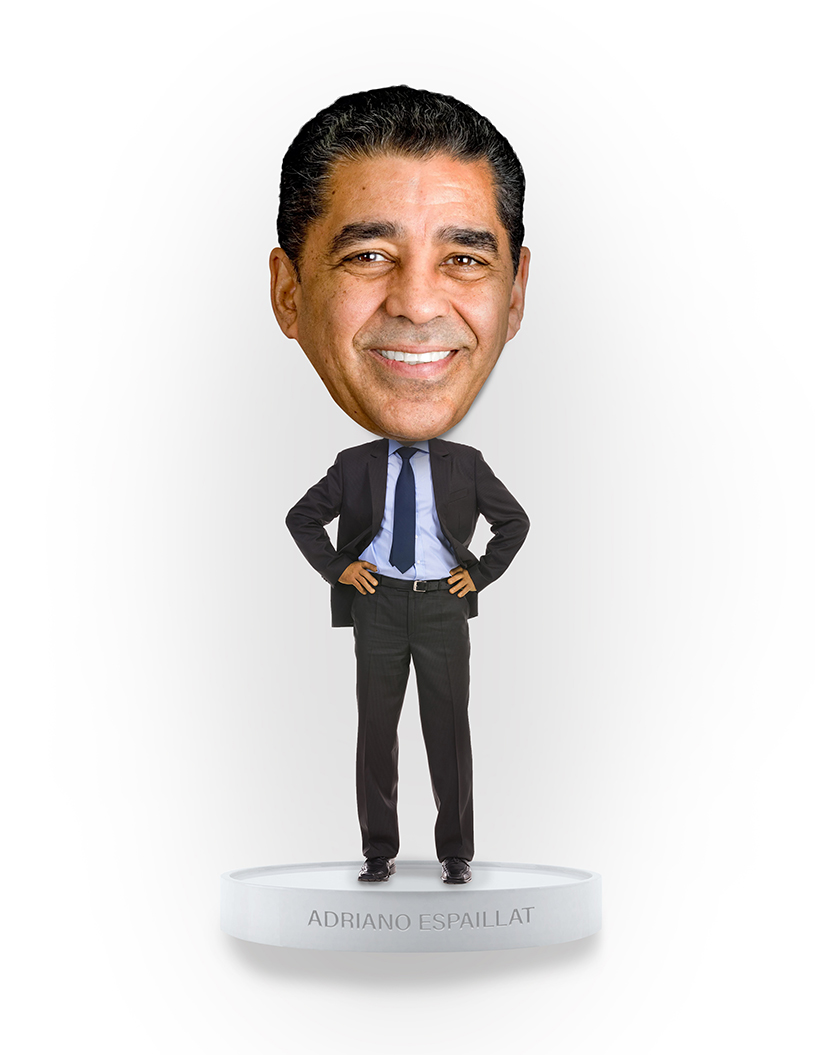 This bobblehead is not for sale.
Adriano Espaillat loves baseball. In our interview with the New York Congressman for this week's cover story, Espaillat went deep on no fewer than five separate baseball tangents, even promising he would try to bring David Ortiz, aka "Big Papi," to Capitol Hill this year. From the Inwood Little League to Slammin' Sammy Sosa, here are three of his stories:
RELATED: Rep. Espaillat is a symbol of the opposition to Trump.
"I went to the D.R. (after the November elections) and we said, we gotta go see a baseball game. And Los Tigres del Licey were playing Santiago (Águilas Cibaeñas) on a Sunday. Since I was going to my hometown, they allowed me to throw the first pitch. So I go and the stadium is packed and I throw the first pitch and then I put on my Licey hat! And everybody's booing the crap out of me. (laughs) We lost the game actually and the president of the team takes the hat for the Águilas and throws it to me and I put it on and the whole stadium is cheering for like three seconds before I took it off. (laughs) It was fun."
"The jerseys have my name, I sponsor a [little league] team. So the moms say 'Espaillat! Espaillat!' Then I watched and they lose the game. I'm bad luck. They say, 'Get out of here!'"
"(In October 1998) Gov. (George) Pataki called me, he says look, I'm going to give Sammy Sosa the Jackie Robinson award. And Jackie Robinson's widow and daughter were going to be there. It was going to be at (St. Clare's) Hospital in the West 50s. So I took my son and my daughter, who was like nine years old, like 50 pounds. And my son comes in, he's wearing his Sammy shirt, he's ready to get the baseball signed – but there's so many cameras. This is his first appearance Sammy gave to anybody after (the end of the season). It's like 40 cameras there and I see my son, he's blocked! He's trying to get in, but he can't. And I see my daughter go on the floor in between people's legs and somehow she manages to come up between the governor, myself and Sammy and she says, 'Sammy can you sign my baseball?' And that's the photo that hit the front page of The New York Times! They even cut Pataki's head off. You know, he was like 6-foot-7. It went all around the world!"
"We got a great Little League up here, the Inwood Little League. I was jogging once and I hear 'Espaillat!' I said, shit, I'm popular in my district. 'Espaillat!' It was a group of moms cheering for the baseball team! I said I thought you were cheering for me! The jerseys have my name, I sponsor a team. So the moms say 'Espaillat! Espaillat!' Then I watched and they lose the game. I'm bad luck. They say, 'Get out of here!'"