Interviews & Profiles
What a top labor leader is looking for nowadays
Gary LaBarbera wants a prevailing wage on green projects, legislation against wage theft and "due process" for Gov. Andrew Cuomo.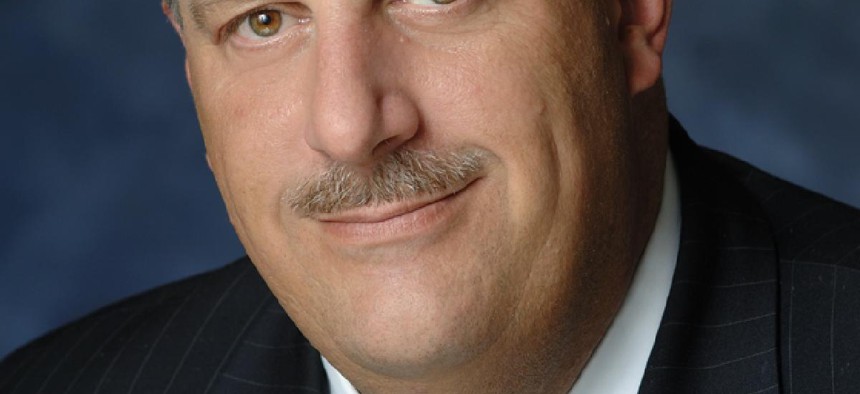 Organized labor has an outsized role in a state that boasts one of the highest unionization rates in the country. When union leaders speak, New York Democrats and Republicans alike tend to listen. 
The New York State Building & Construction Trades Council represents about 200,000 iron workers, carpenters, plumbers and other union members whose collective muscle carries a lot of weight in the local economy, especially within the powerful real estate industry. Like other political interests in the state, they have a few legislative requests for Gov. Andrew Cuomo and state lawmakers as the April 1 state budget deadline approaches.
This includes legislation that targets wage theft, as well as a gubernatorial budget proposal to expand the prevailing wage on green energy projects. City & State recently caught up with Gary LaBarbera, president of the council, to hear his thoughts on those proposals, the idea of establishing a fund for "excluded workers" and ongoing calls for Cuomo's resignation. The interview has been edited for length and clarity. 
How does combating climate change intersect with the budget priorities of the Building and Construction Trades Council this year?
We agree that climate change is real. It comes down to a very fundamental principle, which is just transition. The fossil fuel industry, candidly, is a very highly unionized industry, which provides good, middle-class family-sustaining jobs with benefits and retirement. As we transition into a new industry, there has to be opportunities there that have created good, middle-class family-sustaining jobs. 
One of our priorities in this budget is to codify labor standards – not just for the construction, but for the permanent jobs as well. The governor did put some prevailing wage standards for green projects in his proposed budget. We're talking to the Second Floor (of the Capitol). We're talking to the Assembly, we're talking to the Senate. 
What about this bill to combat wage theft?
We know in the construction industry, there are unscrupulous and irresponsible contractors that really exploit, in large measure, the most vulnerable workers. And one of the ways they exploit those workers is, in fact, through wage theft. So what the wage bill does is it holds the general contractor or construction manager liable for any wage theft and money that is owed. 
Where does the Trades Council stand on this creating a relief fund for undocumented workers who did not qualify for unemployment, stimulus checks or other COVID-19 relief?
We have to work through that.
Raising taxes on the wealthy?
We definitely have concerns. We don't want New York to become a place that is hostile to business. Public sector unions – and I say this respectfully – may have a different opinion, but a lot of our members are employed in the private sector. We learned through COVID that businesses don't have to remain in New York City or New York state. I could see a (negative) impact on opportunities for the hard-working men and women of the building trades. 
Given the ongoing scandals, should Cuomo resign? Have the scandals affected his administration's ability to work with you on the budget?
I will tell you that I have in all the years that I'm dealing with the Second Floor on issues – which are many – I will tell you that I see nothing different. They are fully engaged. 
In terms of whether or not I believe he should resign, I believe fully that this is a democracy, and that there should be due process, and that the process should take place. The women should be heard. He, like anyone else, has a right to due process. I don't believe in cancel culture.
Powered By
NEXT STORY: This week's biggest Winners & Losers