Winners & Losers
This week's biggest Winners & Losers
Who's up and who's down this week?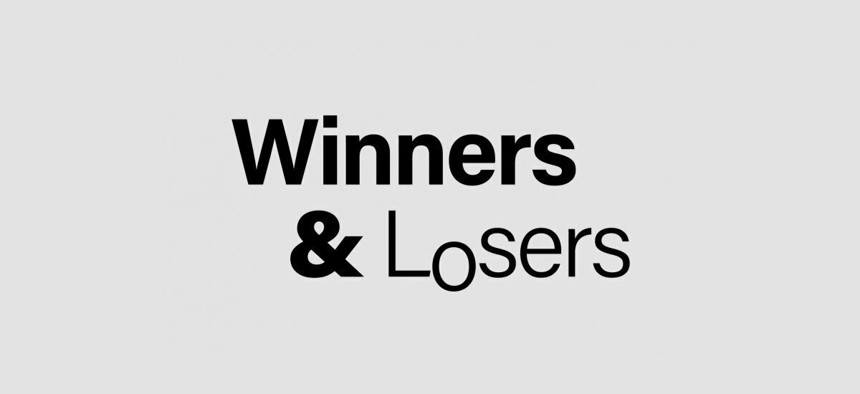 WINNERS:
Austin Locke -
Let's be real – a twentysomething, white Starbucks barista in Astoria, Queens, probably didn't support Eric Adams. But New York City government believes in the power of a union. And City Hall had his back. Starbucks fired him in retaliation for organizing, but the city sued the Jolly Green Coffee Giant. He got his job back, and $21,000 in back pay. That could buy a lot of lattes, even from a less egregiously anti-union coffee shop.
Sue Donoghue -
Several years after the idea was first floated, a little piece of the opposite coast will be making its way to New York City soon. Portland Loos, a prefabricated, kiosk-like public bathroom born in Oregon of all places, will be making its long awaited debut in five city parks next year. That's good news for Parks Commissioner Sue Donoghue as the concept is far more economical than traditional bathroom facilities, but even better news for residents who've long been without a place to relieve themselves at their local park.
Joshua Moskovitz -
New York City Police Department officers who received complaints about aggressive tactics during the 2020 Black Lives Matter protests have yet to face much in the way of discipline, but the city will have to pay for the department's "kettling" and other uses of force against protesters in the Bronx. Joshua Moskovitz, an attorney for the plaintiffs, succeeded in getting $21,500 each for hundreds of those protesters.
LOSERS:
Laura Kavanagh -
The latest in the drama-filled season for the FDNY: the agency's commissioner is facing a lawsuit from four of her top chiefs. Laura Kavanagh – who made history for becoming the first female leader of the largest fire department in the country late last year – has been accused of unfairly demoting three of the chiefs who filed suit. Two other chiefs have stepped down from their posts in solidarity. Long story short? Feuding with subordinates probably isn't the best way to start off your tenure.
Raymond Pierce -
A state Comptroller report found that many young children with disabilities aren't receiving services they're entitled to under state programs. Early interventions are proven to improve outcomes for children with disabilities, so time is of the essence for many kids. The state Department of Health Early Intervention Program is currently under the leadership of Raymond Pierce, who's got some work ahead of him.
Richard Davey & Janno Lieber -
It should have been a grand week for Metropolitan Transit Authority head Janno Lieber, who celebrated the long-anticipated official opening of Grand Central Madison to Long Island Rail Road commuters. But the increase in LIRR service prompted complaints from straphangers angry about confusing schedule changes. Meanwhile, the MTA's controversial plan to reschedule rush hour trains was blocked by a labor arbitrator, who found that the planned service changes would violate the agency's union contract with TWU Local 100.