Nonprofits
NYC nonprofit accused of fraud to lose its homeless shelters
Childrens Community Services, one of the city's largest social services providers, is having its operations wound down.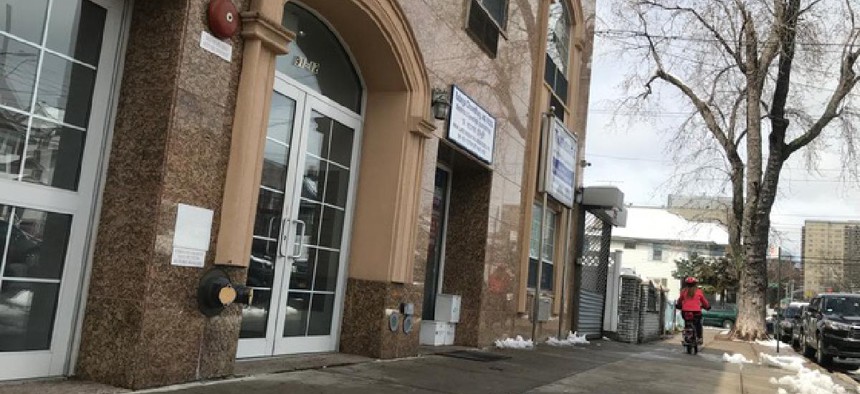 As many as four New York City nonprofits could take over 25 homeless shelters operated by the nonprofit Childrens Community Services, which is being sued by the city for fraud after receiving about $500 million in city contracts since 2017.
The city Department of Homeless Services is negotiating with Samaritan Daytop Village, the Urban Resource Institute, Praxis Housing Initiatives and the Children's Rescue Fund to manage the shelters located in commercial hotels. Federal prosecutors and staff from the city Department of Investigation searched the nonprofit's offices and those of its subcontractors in January, which was soon followed by the city filing a lawsuit accusing Childrens Community Services of defrauding the city through at least six subcontractors that didn't provide the services and supplies listed on invoices.
In February, a judge allowed the nonprofit's operations to be taken over by Daniel Tietz, a former city official and nonprofit executive, after two leaders at Childrens Community Services were fired in connection to the nonprofit's alleged fraud.
"As we have said, we are ending all business with this provider and we have taken unprecedented action to expedite their phaseout by suing the provider," Isaac McGinn, spokesman for the city Department of Social Services, said in a statement. "In support of these efforts and affirming our urgent need, at our request, the court recently appointed a temporary receiver to oversee this process. While the receiver helps shut down the organization without disruption, this Negotiated Acquisition is the quickest way for us to identify quality service providers who are prepared to effectively and seamlessly take over their locations and support New Yorkers in need."
New York Nonprofit Media initially reported on the nonprofit in 2018, noting that it remained in relative obscurity despite its role as one of the city's top homeless shelter providers.
The organizations being considered to operate Childrens Community Services' shelters for homeless families are also regular city contractors. Samaritan Daytop Village is the largest organization among the contenders, managing nearly $80 million in city contracts related to homeless services this year. The Urban Resource Institute has received nearly $17 million in city contracts related to helping homeless families this year, while Praxis Housing Initiatives and the Children's Rescue Fund have been collectively awarded about $11 million in contracts for similar services.
Orlando Ivey, president and CEO of the Children's Rescue Fund, told City & State that the city had reached out to his organization to possibly take over the contracts.
"We're still at the genesis," he said. Providers would be expected to take over the shelters by July 1, according to the City Record, though the timeline for finalizing new contracts has yet to be specified.