Here's what endorsement pals de Blasio and Stringer really think about each other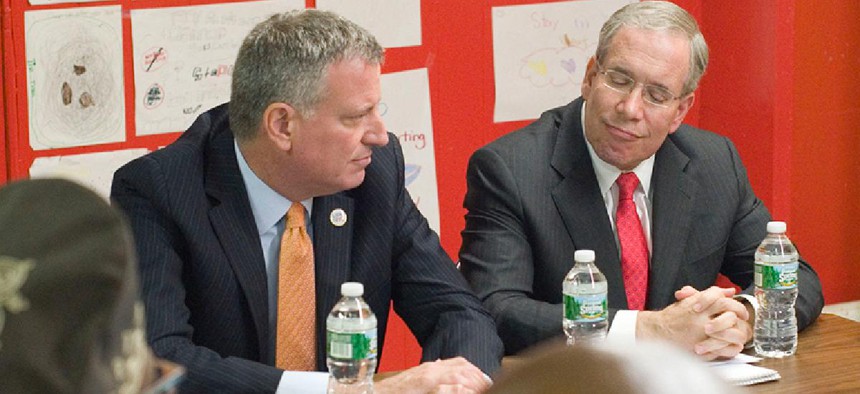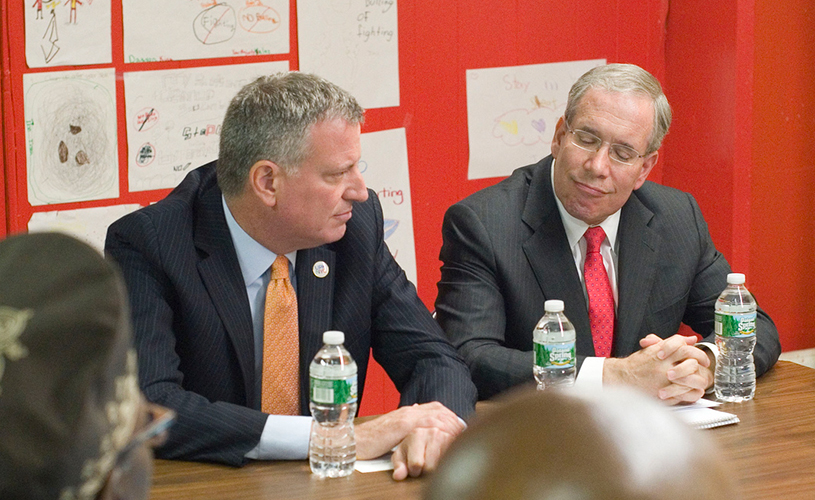 New York City Mayor Bill de Blasio and Comptroller Scott Stringer try to smile at each other in East New York in 2014. (Rob Bennett for the Office of Mayor Bill de Blasio)
New York City Mayor Bill de Blasio and City Comptroller Scott Stringer endorsed each other for re-election this week, but their contentious relationship has been defined by high school-style insults for four years. The statement announcing their mutual endorsement tries to smooth over any differences, but we've annotated their chummy press release to remind you of what Stringer and de Blasio really think – or thought a few months ago.
NYC MAYOR BILL DE BLASIO, COMPTROLLER SCOTT STRINGER ENDORSE EACH OTHER FOR RE-ELECTION
New York – New York City Mayor Bill de Blasio and Comptroller Scott Stringer announced today their endorsement of one another for re-election, citing their shared support to for expanding mayoral control, investing in affordable housing
, and creating good-paying jobs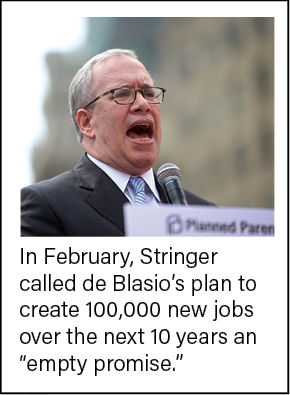 for thousands of New Yorkers.
"Mayor de Blasio is a true progressive champion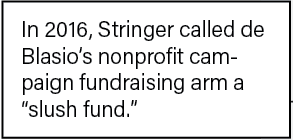 , and under his leadership, we've seen an incredible amount of positive change come to this city. We've ended the discriminatory practice of stop-and-frisk while still bringing crime to historic lows. And we've created a nationally-recognized pre-K program so every four-year-old can get a head start on their education," said Comptroller Stringer. "Throughout his administration, Mayor de Blasio has consistently shown that he has a clear vision for New York, as a place where everyone can afford to live and work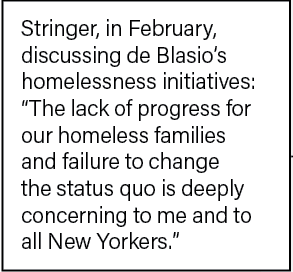 , no matter what neighborhood you live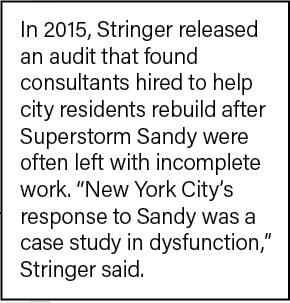 or how much you make. It is because of this and more that I'm announcing my support his re-election campaign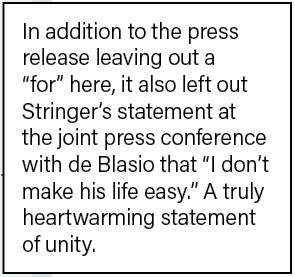 today."
"Scott has been a tireless advocate for working New Yorkers and a powerful voice for progressive change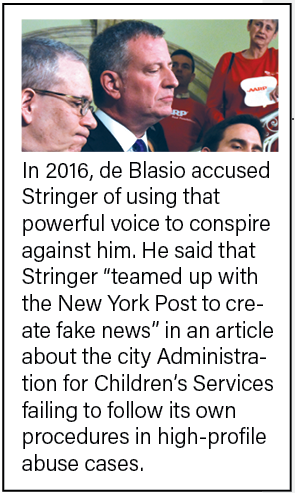 . We have worked together on vital issues, from raising the minimum wage to expanding arts and physical education in our schools to making our city more affordable. Our city is stronger because of his dedicated service, and we couldn't ask for a better or more committed comptroller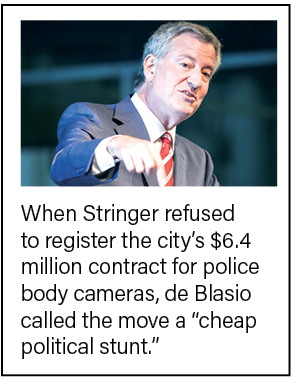 . I'm honored to have his support for re-election, and it is a privilege to endorse him today," said Mayor de Blasio.
The Mayor has also been endorsed by the Civil Service Employees Association (CSEA) Local 1000, the Council of School Supervisors & Administrators Local One, Hotel Trades Council, Working Families Party, the Communications Workers of America District 1, IBEW Local 3, the United Federation of Teachers, District Council 37, SEIU 32BJ, the International Alliance of Theatrical Stage Employees Local One, Musicians Local 802, the RWDSU, the Uniformed Sanitationmen's Association, UNITE-HERE Local 100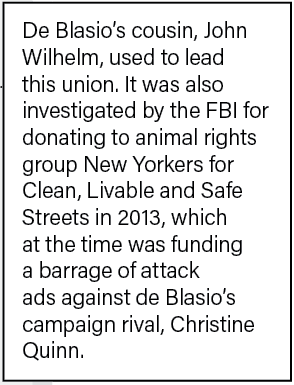 , the Professional Staff Congress and the Laundry, Distribution and Food Service Joint Board of Workers United, and dozens of elected leaders.
As New York City Mayor, Bill de Blasio has fought every day for our great city. He has passed universal Pre-K for every four-year-old in the City

. He has expanded paid sick leave to cover thousands of more workers. And, he has raised the minimum wage for all City employees and contractors. He has also tirelessly worked to reduce stop and frisk and pursue reforms to bring the police and community closer together, while also driving crime to an all-time low. Mayor de Blasio has expanded the number of affordable apartments and took on the landlord lobby—and under his watch, rents were frozen for two straight years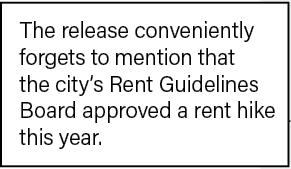 . He fights every day to make our city better for everyone -- no matter where they live or how much money they make.