2020
New tenant protections – and a new train hall – as COVID numbers rise
Rounding up this week's political news.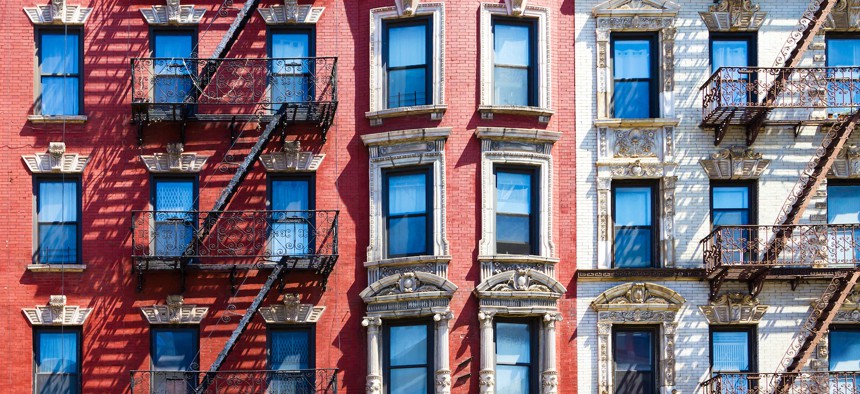 2020 is finally coming to a close, and it's going out just as weirdly as you'd expect. Rego Park in Queens is reporting incidents of squirrel attacks that have left some residents bloodied and confused. After the murder hornets from the spring, killer squirrels certainly weren't on our 2020 bingo card. The year is ending with some bright spots, though – the long-awaited new Moynihan Train Hall at Penn Station has been completed and officially opens to the public on New Year's Day. And with the president's signature on the new stimulus bill, New Yorkers fearful of losing their unemployment benefits will be able to continue getting those benefits uninterrupted. And some Buffalo Bills fans will be allowed to attend playoff games despite the pandemic. Keep reading for the rest of this week's news – and keep an eye out for squirrels.
New tenant protections passed
The state Legislature met for a rare end-of-year session in order to pass new protections for renters and homeowners as the coronavirus pandemic continues unabated into the new year and many are still struggling to pay rent or mortgages. The new law, signed soon after passage by Gov. Andrew Cuomo, creates a blanket moratorium on evictions and foreclosures for 60 days, preventing new filings and halting those already in motion. After that, tenants and homeowners are protected until at least May 1 if they sign a legally binding declaration of financial hardship. Lawmakers called the new protections among the strongest in the entire country. Although the new law protects most tenants from eviction and homeowners from eviction and foreclosure, tenants and homeowners are still on the hook for missed payments and unpaid rent once the moratorium ends. That's why landlords, tenant advocates and lawmakers are looking now to provide rent and mortgage relief for struggling renters. The state is slated to get $1.3 billion in federal rent relief funds under the recently approved stimulus package.
Sharp uptick in COVID-19 positivity rate
In both New York City and the state as a whole, data revealed a troubling spike in the rate of positive COVID-19 tests. The city hit a 7.45% on Tuesday, with the rate of hospitalizations on the rise as well. The city also hit a grim milestone as it surpassed 25,000 deaths since the beginning of the pandemic. Statewide, New York hit a positivity rate of 8.3% on Monday after the holidays, although Gov. Andrew Cuomo warned that the jump could be attributed to a dip in testing rather than a significant increase in new cases. The governor is also considering reactivating the field hospital at the Javits Center, as he expressed concern about a new, highly contagious variant of the virus. Meanwhile, restaurant owners have filed a new lawsuit against both the city and state challenging indoor dining bans. They made the head-spinning argument that since the majority of recent spread is happening within households, permitting indoor dining again would get people out of their homes and save lives.
Vaccine debacles abound
The first major vaccine scandal has emerged in New York after a health care network with clinics in Brooklyn allegedly fraudulently received a shipment of COVID-19 vaccines and proceeded to administer them in violation of state guidelines. Although the vaccine should not be available to any member of the general public yet, going first to health care workers, nursing home residents and other front-line essential workers, the health center was reportedly offering vaccines to others. The state attorney general has opened a criminal probe into the allegations and Cuomo signed an executive order creating stiffer penalties for engaging in vaccine fraud, including a $1 million penalty and potential revocation of state licenses. New York City Police Department officers, meanwhile, are facing a delay in getting their own shots. Although those vaccinations were meant to begin on Tuesday, the process has been paused indefinitely because of supply problems. Police unions criticized the delay as the first firefighters in the city began getting inoculated.