Heard Around Town
Eddie Gibbs launches NYC Democratic club for people with conviction histories
The first formerly incarcerated state representative's new organization plans to endorse in this year's elections.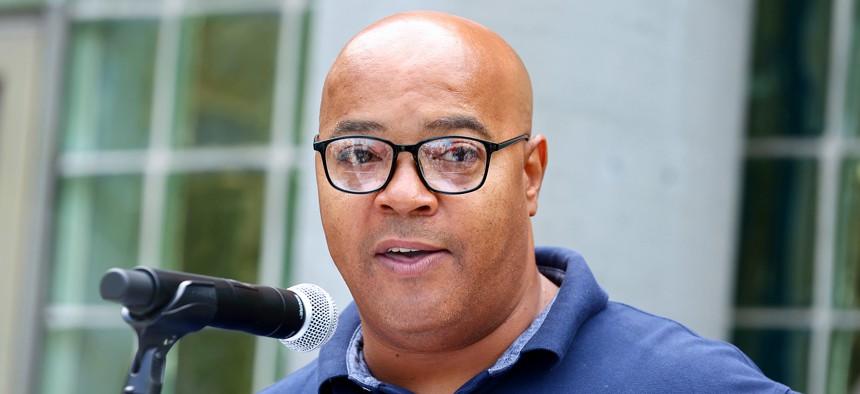 Assembly Member Eddie Gibbs wants to give more New Yorkers a second chance. The East Harlem representative – and the first state legislator to have served time in prison before being elected – is launching a new political club called the Second Chance Democratic Club. 
The new citywide club is geared toward getting New Yorkers with conviction histories more involved in local politics, Gibbs told City & State. "When I returned from prison, I was committed to two goals: one, never to go back, and two, to create a better community for my family and my neighbors. I achieved both through political involvement," Gibbs said. "We want these folks to get involved politically. Some believe they can't. Some believe it doesn't matter."
Gibbs, who joined the Assembly in January after winning a special election, was elected as a district leader in East Harlem in 2017 and previously founded the East Harlem Democratic Club. This new club, he said, will stand out as one of just a handful of citywide political clubs. It will hold voter registration drives for people with conviction histories and advocate for policies, including the Clean Slate Act and parole reform. Though Gibbs said the club will be open to everyone, he wants its executive board to be made up entirely of people with conviction histories.
While the club is just getting started, Gibbs said the club aims to make endorsements in the upcoming elections this year. "We're eager," Gibbs said. "We're going to be holding some forums. We're going to hold people's feet to the fire."