Zeldin attack backlash and MTA woes
Rounding up the week's political news.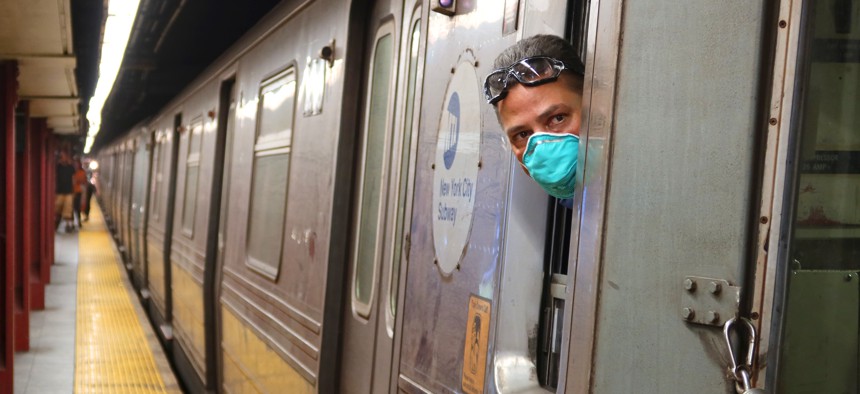 Ever found yourself living your life with $1 million worth of jewelry in New York City just have it stolen off you as you tried to do your job? No? Yeah, not exactly a universal experience. But it did happen to a pastor friend of New York City Mayor Eric Adams. No stranger to theft, he is also accused of swindling a congregant out of her life savings, the New York Post reported, and had even served prison time for grand larceny. For the rest of this week's news, keep reading.
Zeldin assault response draws scrutiny
Following the arrest of his alleged attacker at a campaign event, Rep. Lee Zeldin began railing against bail reform after a judge released the suspect without bail. But since then, the circumstances around the alleged attacker's charges have come under scrutiny. Monroe County District Attorney Sandra Doorley, the head prosecutor in the county where the incident took place, had been listed as a co-chair of Zeldin's campaign. Although both she and Zeldin said she hasn't been involved in the campaign for months due ethical concerns over her involvement, Doorley had appeared on Zeldin's website until recently. She also spoke at a GOP fundraiser in May where Zeldin was the headliner. The connection raised questions about the charge – attempted assault in the second degree – that Zeldin's alleged attacker was arraigned on. Prosecutors don't often use it and many legal observers said that the suspect could have easily been charged with a more serious violent offense, one that would have made him eligible for bail. Federal prosecutors have even brought assault charges against the suspect since he attacked a sitting member of Congress. But Republicans have continued to use the incident as a rallying cry to bring back the old cash bail system, with many calling on Gov. Kathy Hochul to convene a special session of the state Legislature to repeal bail reform. New York City Mayor Eric Adams joined those calls as well, although Hochul has made it clear she does not intend to act on the appeals.
NYC school budget cuts halted
Adams' desired public school budget cuts in New York City will remain off the table until at least Aug. 4 after a judge upheld his earlier ruling to temporarily delay the recently approved cuts. The new decision comes after one on July 22 originally putting the budget cuts on hold. It also comes in the face of strong opposition from lawyers for the city, who argued that delaying the cuts, which were included as part of the city's new budget, would throw a wrench in preparations for the next school year set to begin in September. But education advocates, parents, teachers and even a large number of City Council members who voted to approve the cuts as part of the budget have demanded that Adams reverse the cuts and return that funding to schools. They celebrated the latest court decision as a victory as they and the Adams administration await a final ruling.
MTA in dire straits
The MTA always seems strapped for cash, with financial ruin consistently just a few skipped fares away. But its fiscal outlook is actually worse than officials had originally thought, even with the large amount of federal funds the transit agency has gotten for pandemic recovery. The MTA will use up that federal cash quicker than originally predicted, and the continued lack of ridership on subways, buses and commuter rail has hindered the agency's recovery plans. Although officials had said that $15 billion in COVID-19 relief funds would allow the MTA to balance its budget by 2025, that prediction relied on commuting levels returning to near pre-pandemic levels. But ridership has not bounced back nearly as much as officials had hoped.