The 2020 Labor 40 Under 40
Recognizing the rising stars in labor.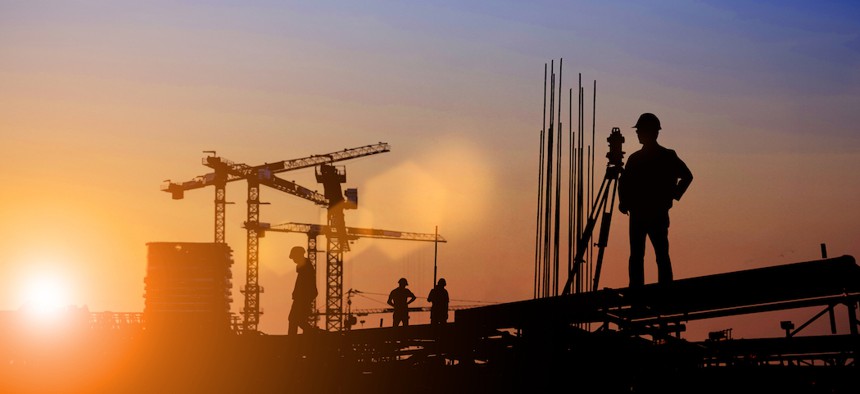 Thank you to our sponsor
[INSERT_SPONSORS_LOGO]
Even as the labor movement fades in other parts of the country, it remains vibrant in New York. Labor leaders play an outsized role in New York City and state politics, leveraging their large memberships to shape policymaking and protect working men and women.
Yet even here the movement faces significant challenges, not least among them how to engage the next generation. Many younger New Yorkers don't fully grasp how unions spent years battling for rights that benefit workers, unionized or not. Many take for granted corporate America's increasing reliance on gig workers, wage levels that have been stagnant for years, the widening gap between the haves and have-nots. Yet joining a union is a harder sell for many workers just starting out, sparking worries about who will fill labor's leadership void in the coming years.
By the looks of the outstanding individuals on City & State's inaugural Labor 40 Under 40 list, however, such fears are overblown. These rising stars – union officials, attorneys, government staffers, advocates, activists and academics – aren't just on the front lines of these fights. In many cases, they're leading the charge.
Vincent Albanese
Director of Policy and Public Affairs, New York State Laborers' Organizing Fund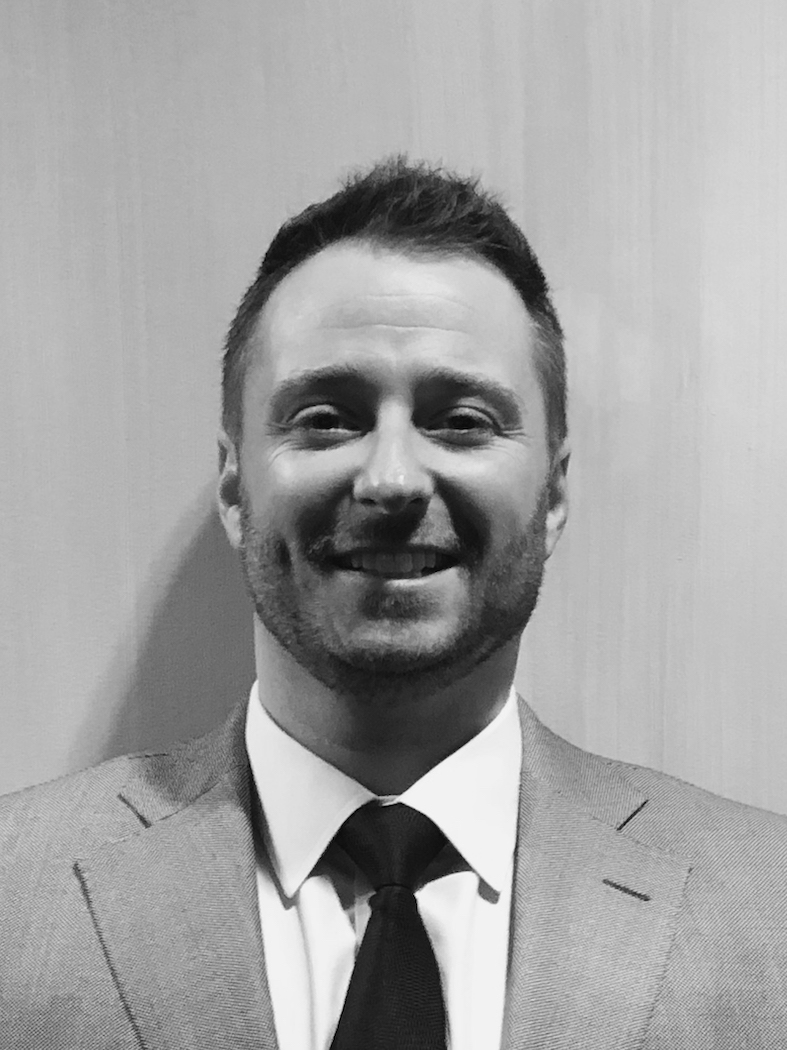 Vincent Albanese joined a union and started working in construction during high school, continuing all through college at the University of Scranton in Pennsylvania.
"Growing up the son of a laborer and seeing the impact that the union had on my family's ability to live a good middle-class life is something at the core of all my beliefs – the importance of people having dignity and a voice in work," says Albanese, the father of two boys under the age of 2.
"We are under constant assault from policymakers nationally and state by state to dismantle the infrastructure and legal protections to organize."
Albanese was also interested in politics, interning on Hillary Clinton's U.S. Senate campaign after college. In 2010, he took a job as a field coordinator with the New York State Laborers' Union, becoming the organization's in-house lobbyist in 2018. 
"The main driving issue for me has always been, how do we better the lives of working people," he says.
In his two decades in labor, Albanese says he's seen significant change.
"We are under constant assault from policymakers nationally and state by state to dismantle the infrastructure and legal protections to organize and use our political voice," he says.
He is currently involved in project advocacy and finding job opportunities for the union's members, noting that the shift in energy policy away from fossil fuels is challenging for construction workers.
Albanese is grateful to be in New York, which, he says, "still holds the values of unionization pretty high." He adds: that should not be taken for granted.

Christopher Baluzy
Associate, Workers Rights, Cary Kane LLP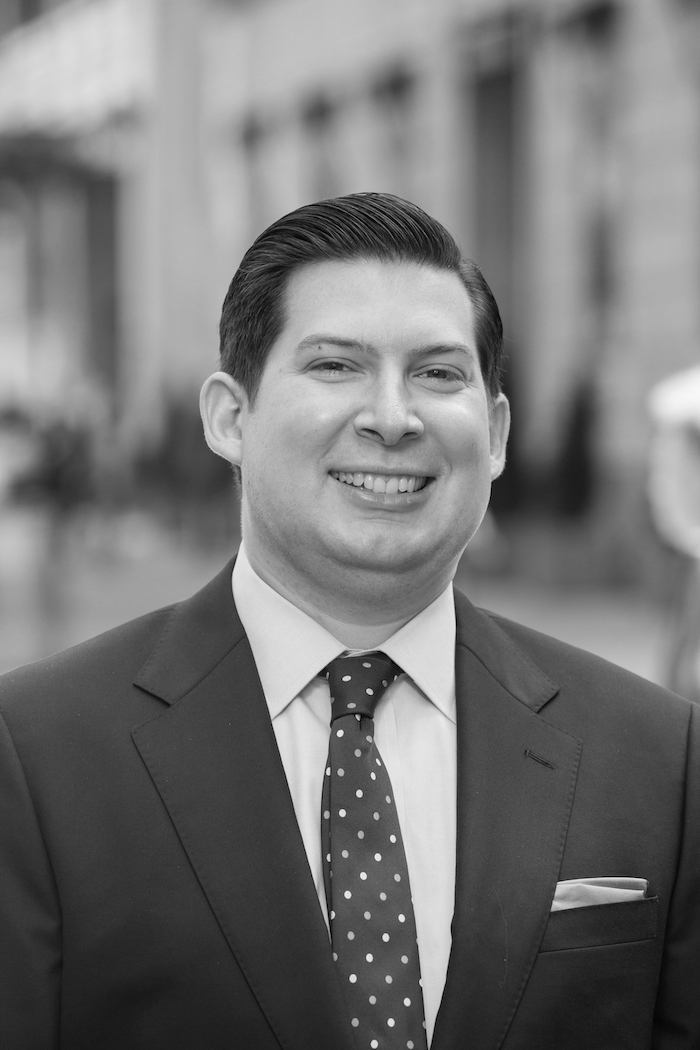 Christopher Baluzy describes landing at a law firm devoted to representing workers, unions and union benefit funds as a "happy accident." He had asked a professor if he knew of any law firms looking to hire – a question that led to a short-term project for a labor law firm and helped cement his focus on labor.
"In practicing law, I wanted to do something – I know it sounds corny – but to help people," Baluzy says. He represents labor unions in collective bargaining negotiations and at arbitration hearings, as well as representing individuals in severance or employment negotiations – often explaining things like what a noncompete clause means for a worker.
"In practicing law, I wanted to do something – I know it sounds corny – but to help people." 
Baluzy says he feels especially good about helping a group of licensed practical nurses unionize in Scranton, Pennsylvania. In this case, the employers had claimed the nurses were supervisors, and not eligible to unionize, and Baluzy and his team successfully argued they were not supervisors, he recalls. The National Labor Relations Board agreed and the nurses were able to join the union, which enables them to negotiate for better wages and working conditions.
Those victories are proving more difficult given the shift in the makeup of the board under the Trump administration, according to Baluzy.
"Different members come in and don't like the law the way it was, which has made it worse for unions and better for companies," he says. "I wouldn't say we're losing more frequently, it just makes it harder."
Steven H. Banks
First Deputy Commissioner and General Counsel, New York City Office of Labor Relations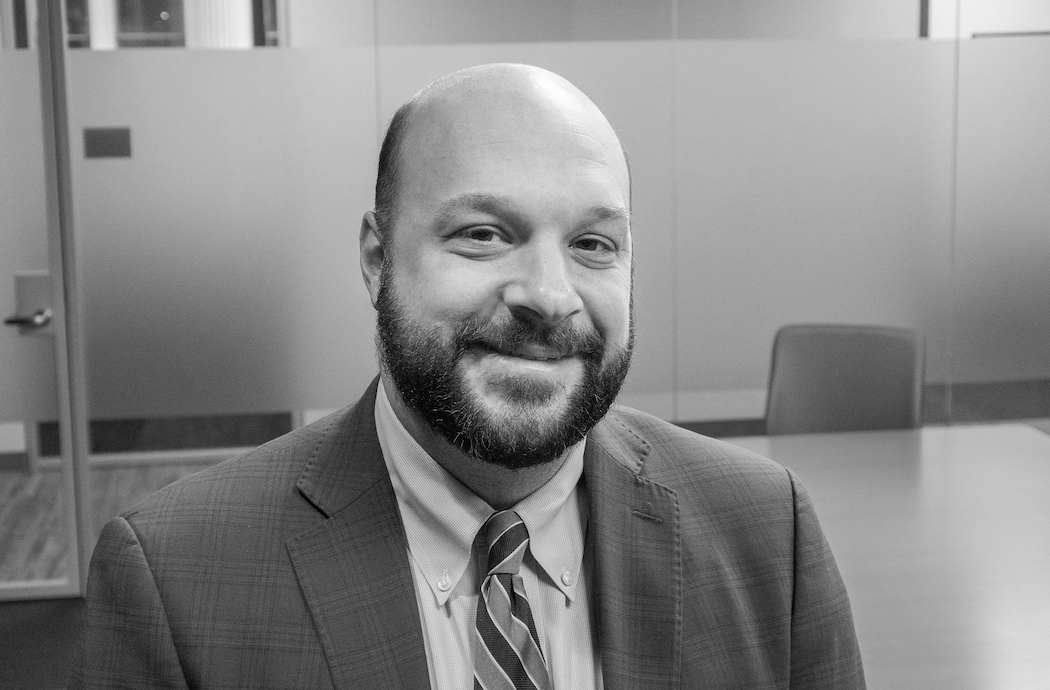 Birthday: 05/13/1983
Education: Villanova University
Union contract negotiations have changed a lot over the years, explains Steven H. Banks, first deputy commissioner and general counsel at the New York City Office of Labor Relations.
"There's old pictures where everybody's smoking a cigarette and there's kind of a haze over the table and it's all older men," he says with a laugh. Though Banks wasn't around in those days, he joined the office straight out of law school at St. John's University and has spent his whole career there – spanning 11 years and two mayors. The cigarettes are gone and the folks at the table are more diverse, but the process is still similar. "There's some formality to it," he says.
And that process is important to Banks, especially in New York City Mayor Bill de Blasio's union-friendly administration. "We want to show that collective bargaining works," he says. "We engage in that process and come out with a deal that everybody can live with."
"We want to show that collective bargaining works."
Banks oversees some 140 employees who negotiate contracts, deal in arbitrations and manage city workers' health benefits. When it comes to labor, these are the big leagues – at least figuratively speaking. The only other labor negotiations that get as much attention as New York City's may be professional sports, but Banks insists he doesn't want to go the way of former Office of Labor Relations Commissioner Randy Levine and become president of the New York Yankees.
"I find it fulfilling," he says, "working in the public interest and doing things of civic importance."
Chris Borgatti
Deputy Director for Upstate Labor Relations, State Department of Labor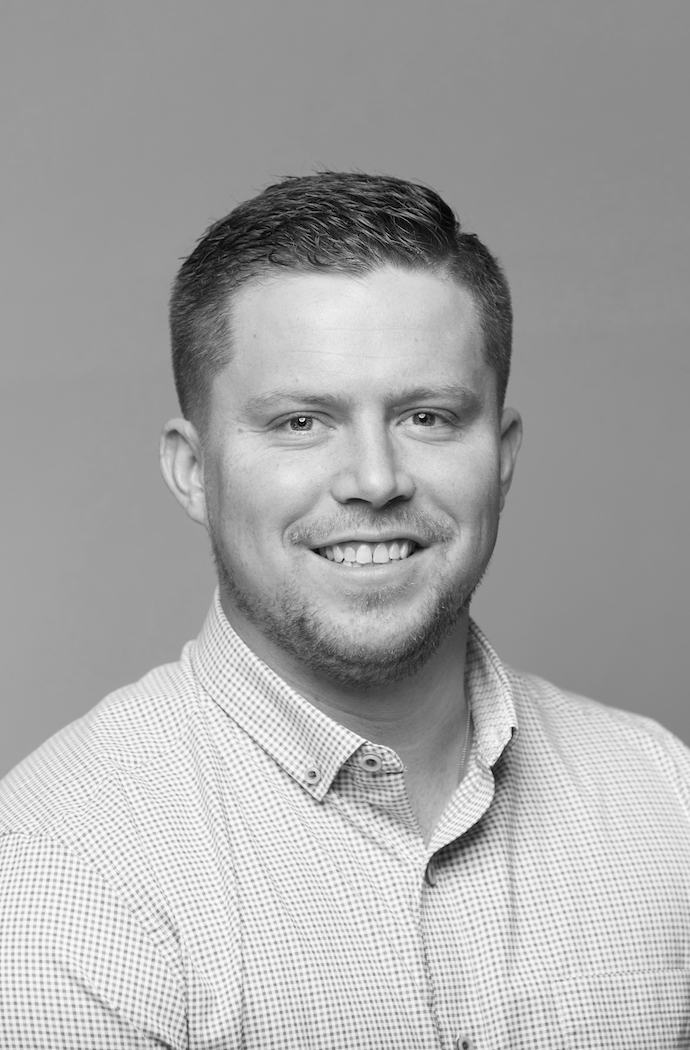 Birthday: 09/24/1988
Twitter: @ChrisBorgatti
Instagram: @Borgattic
Education: St. John's University
Chris Borgatti's job is about maintaining relationships and managing expectations. His role at the state Department of Labor has him traveling around New York, often relaying decisions over which he has little to no control. "I'm delivering good and bad news, tracking projects and attending (to) things on behalf of the governor," he says.
Topics like the prevailing wage law can be a touchier issue upstate than in the city, where most construction jobs are union-based.
"There are a lot of people with influence in the city. Upstate folks are just trying to make sure their concerns are heard," Borgatti says. "When I work upstate, it's a different dynamic."
"There are a lot of people with influence in the city. Upstate folks are just trying to make sure their concerns are heard."
One of Borgatti's proudest moments came in 2016, when he helped flip the Buffalo Board of Education to a majority backed by the Buffalo Teachers Federation. He says the teachers had previously been working under a contract that they had not been able to negotiate for 14 years.
"Labor found me more than anything else," says Borgatti, who previously worked as an organizer for the AFL-CIO, New York State United Teachers and the American Federation of State, County and Municipal Employees.
Borgatti says he wants to be part of "the resurgence of Niagara Falls one day." Also a musician, he can be heard many evenings playing guitar and singing in venues all over the Buffalo area.
Joe Canovas
Special Counsel, New York State AFL-CIO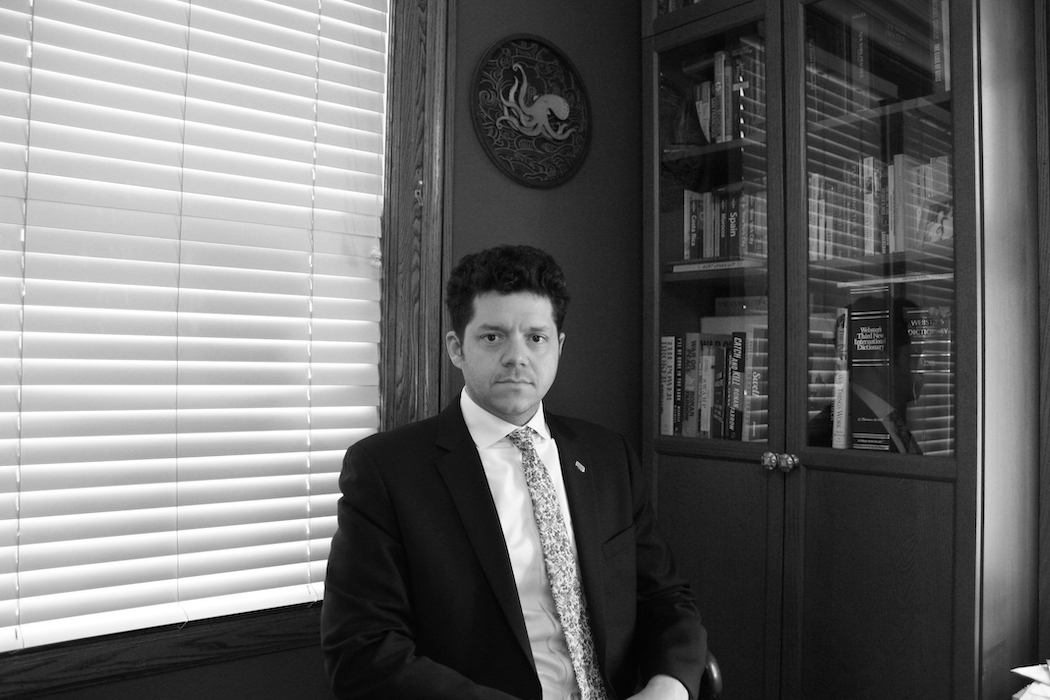 Birthday: 02/19/1983
Twitter: @JosephCanovas
Education: St. John's University and St. John's University School of Law
Growing up, Joe Canovas saw firsthand that his parents were able to provide for him and his siblings because they had good union jobs: His father was a factory worker for more than 40 years and his mom was often employed in the food service industry.
The experience left an imprint.
"I knew I wanted to go into labor before I knew I wanted to be a lawyer," Canovas says.
"I really enjoy what I do. I get to talk to people about their work and learn about different things I'd never be exposed to: the services they provide, the buildings that they build," he adds.
At the New York State AFL-CIO, he lobbies on behalf of the federation's union affiliates across the state.
"Employers often see unions as their adversaries in the system, but insurance companies – not unions – set the rates for workers' compensation coverage." 
Protecting the state's Scaffold Law and workers' compensation benefits from construction industry attacks have been consuming him lately. But Canovas argues there's room for common ground when it comes to workplace safety and health issues.
"Employers often see unions as their adversaries in the system, but insurance companies – not unions – set the rates for workers' compensation coverage," he says.
Workers' compensation not only ensures that workers who are hurt or become sick get the care and support they need, but it also protects employers from liability in cases of negligence, Canovas says.
Besides, he adds: "It is in our interest to keep costs reasonable. If an employer isn't profitable, they can't employ (the) workers that form unions."
Michael Cinquanti
Director of Policy and Planning, North Atlantic States Regional Council of Carpenters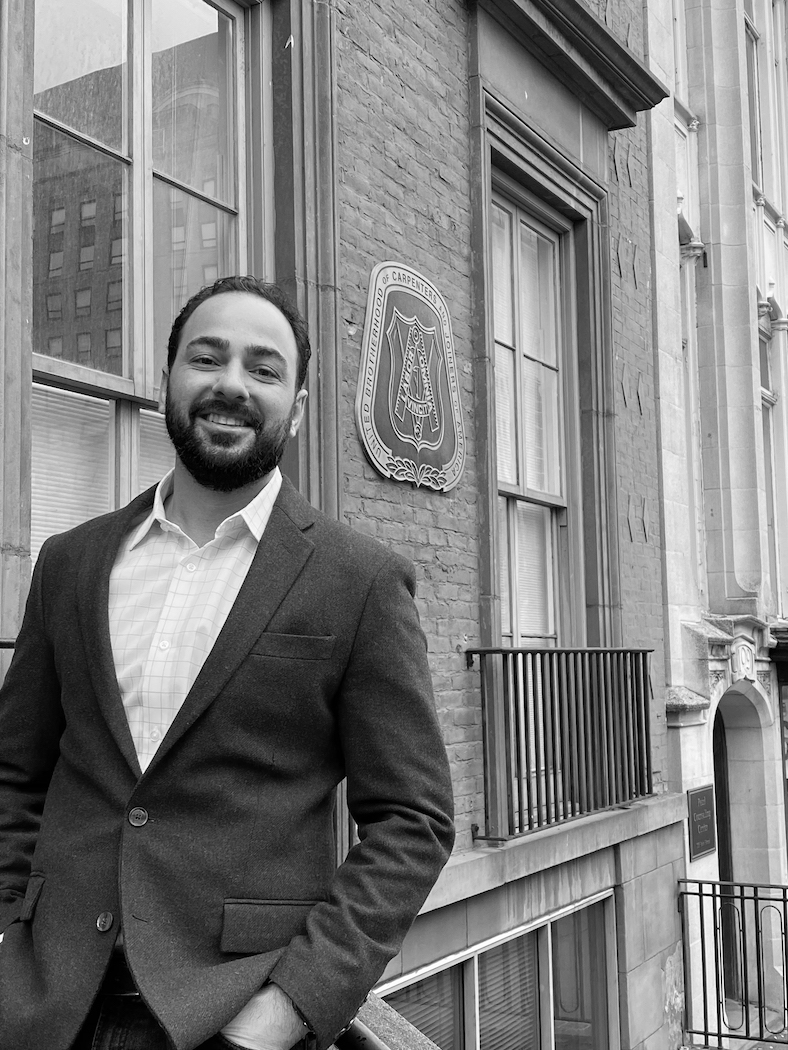 Birthday: 01/07/1982
Twitter: @MikeCinquantiJr
Instagram: @Mikecq50
Education: Ithaca College; Albany Law School
Right after attending law school, Michael Cinquanti started working for a government relations firm where his clients included business and labor. As he put it: "I was drawn to labor."
When the North Atlantic States Regional Council of Carpenters, representing 28,000 members in New York state and New England, offered him a job in-house, he accepted. He describes his role as "making sure construction workers, both union and nonunion, are getting paid fair wages (and) that the construction industry deals with unscrupulous businesses."
"The current Legislature and the governor we have right now understand that labor needs to be part of the solution and building the middle class," Cinquanti says of New York state.
"The current Legislature and the governor we have right now understand that labor needs to be part of the solution."
Cinquanti has worked in other states, and he says that not all of them are as labor-friendly as New York. "Like in Pennsylvania, for example, you can see the difference," he says.
A key player in the Blue Collar Coalition dedicated to ensuring workers on publicly funded projects are paid fairly, Cinquanti says he's part of a team determined to get "prevailing wage expansion across the finish line this year." He notes that an effort to expand New York state's existing prevailing wage law by setting minimum pay levels for the construction trades failed to pass last year.
"Everybody wanted to get it done; it's just a matter of we ran out of time," he says.
David Cohen
Deputy Political Director, 32BJ SEIU
Birthday: 04/16/1981
Twitter: @Davecohenm
David Cohen started with the Service Employees International Union in northwest Ohio during Barack Obama's presidential campaign in 2008.
"I worked closely with locals including 32BJ (SEIU) on labor and electoral advocacy," he recalls. After years of work in community outreach and then on Superstorm Sandy relief efforts, Cohen returned to 32BJ SEIU full time in 2015, helping lead advocacy campaigns on better wages for fast-food workers on Long Island and more predictable work schedules for fast-food employees in New York City.
"If the day was somehow longer and I could function on less sleep, I could get more done."
Cohen says there are 60,000 fast-food workers in the city whose lives would dramatically improve with a union. Case in point: The union in February released a study detailing its claims that Chipotle managers pressured employees in the city to come to work even when sick.
In 2018, Cohen led "a lot of organizing to get Democratic control of the state Senate," he says. In November, he was tapped to join newly elected Queens District Attorney Melinda Katz's transition team.
"When you're in New York where we have 85,000 members and thousands of members organizing every minute of the day, there is not enough time to do all those things making sure our electoral program is moving," he says. "If the day was somehow longer and I could function on less sleep, I could get more done. There is so much work to be done."
Sean Collins
Lead Organizer, SEIU Local 200United
Birthday: 06/03/1990
Instagram: @Classwarhooliganslocal1
Education: University at Albany
Sean Collins got his start in labor as a student at the University at Albany, where he joined others in advocating for better wages and working conditions for adjunct professors and other educators.
In 2011, Collins helped form New York Students Rising, a statewide movement of students and campus groups devoted to defending public higher education in the state. The impetus, he says, was this: "Any worker should have a voice, dignity and respect in the workplace."
"Any worker should have a voice, dignity and respect in the workplace."
Since joining SEIU Local 200United in early 2013, Collins has worked on helping thousands of educators organize in upstate New York and Vermont. He and his union recently helped negotiate the first contracts for nontenure track faculty at the College of Saint Rose and Siena College, who previously had little to no job security and made paltry wages. The labor agreements meant pay hikes of as much as 40% for educators "who can barely afford to pay rent sometimes, and are struggling to work multiple jobs," Collins says. "That's real money for folks that got into academia to teach young adults and were sold this promise: If you go to school and get your higher education, academia will look out for you."
In addition to his union job, Collins is part of an editorial collective that crafts an online newsletter, Strikewave. "The thrust of it is elevating and shining a spotlight on workers," he says.
Sara Cooper
Central and Northern New York Political Coordinator, 1199SEIU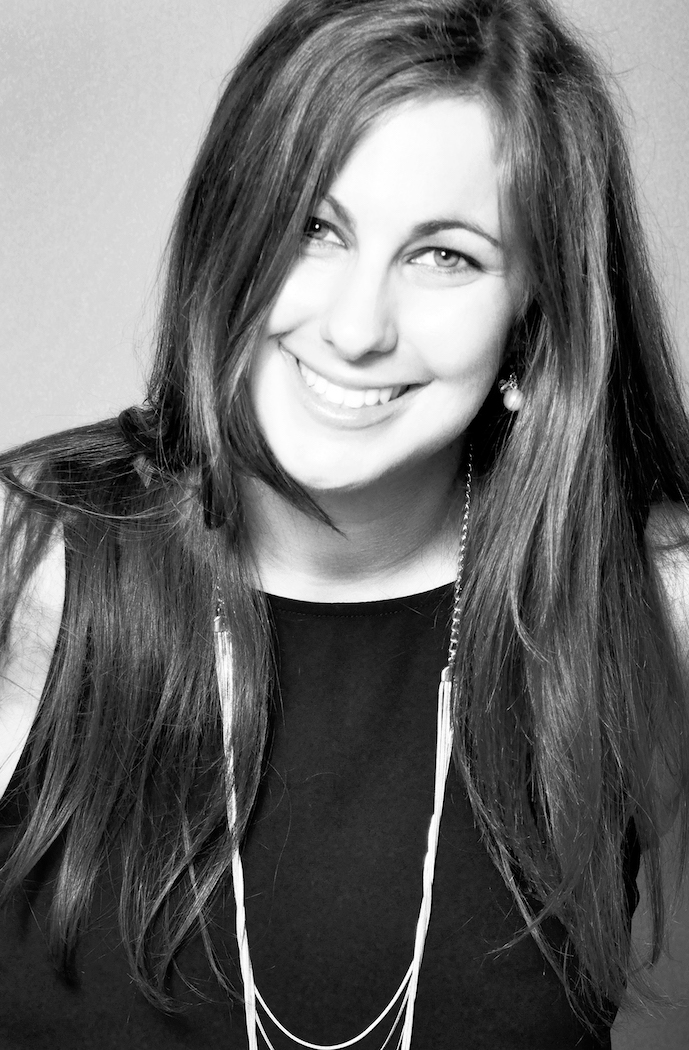 Birthday: 08/30/1992
Twitter: @ScoopSpeaks
Instagram: @ScoopGrams
Education: SUNY Oswego
Sara Cooper likes to recall a piece of advice that has inspired her throughout her career in the labor union movement and working for U.S. Sen. Kirsten Gillibrand. "Don't ever give up and always fight the good fight," she was told years ago by a former union negotiator. That advice came in handy a few weeks after she started working at 1199SEIU more than two years ago. She had a big rally in Syracuse scheduled in the morning, but her grandmother appeared to be on the brink of death in Albany the night before. So Cooper drove two hours to her bedside intending to skip the rally – but her grandmother would not stand for it.
"There are so many times where you just want to scream and yell and get in the face of all these people who just don't understand."
While Cooper returned to Syracuse in time for the rally, she spent enough time at the hospital to witness the important work performed by the health care employees she now represents. Her grandmother would survive for three more months. "Her health care workers gave me that fire to just keep fighting this fight for our health care workers," Cooper says. In the coming months, those efforts will focus on electing supportive candidates at the local and state levels in Central New York and the North Country. It is an intense cause interrupted by the occasional break for yoga and jogging to help keep her passions cool. "There are so many times where you just want to scream and yell and get in the face of all these people who just don't understand," she says.
John deBary
Founder and Board President, Restaurant Workers' Community Foundation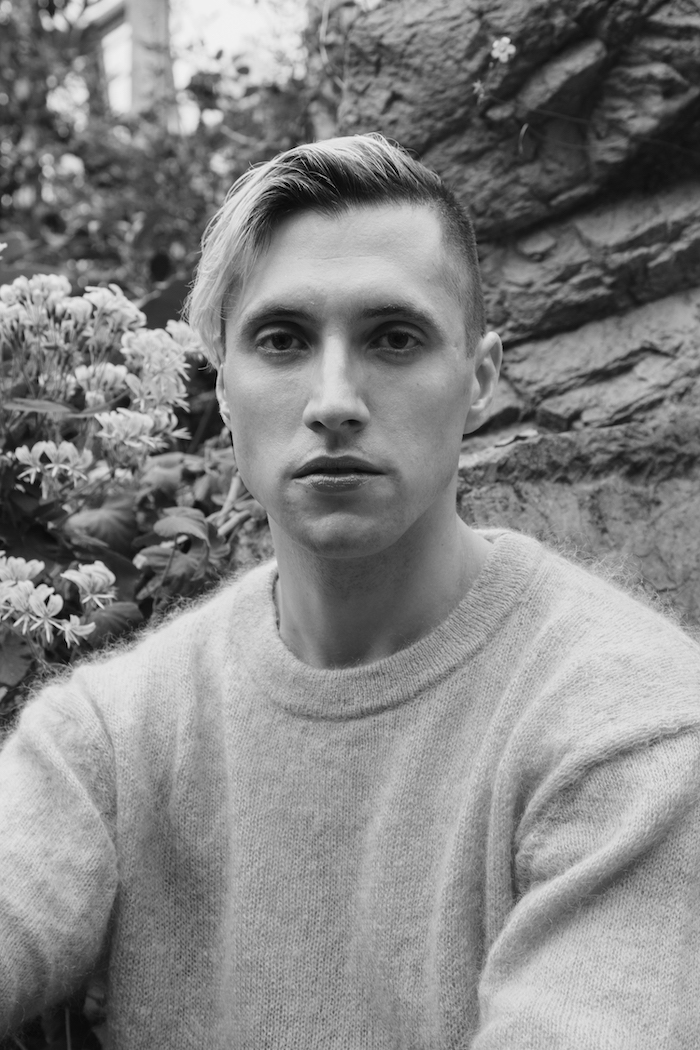 Birthday: 10/28/1982
Twitter: @jnd3001
Instagram: @jnd3001
Education: Columbia College
After a decade of tending bar and working other jobs in New York City's hospitality industry, John deBary noticed some unsettling patterns.
"I'm an able-bodied white guy, and I was able to breeze through," he says. "But there are difficult barriers to success for a lot of people involving gender and racial status – all these things that exist in our society as a whole but are magnified in the restaurant industry."
Looking to do something about this issue, deBary rounded up a group of friends who worked at nonprofits with the goal of using the community foundation model as a way to help vulnerable workers. What began as a theoretical construct in 2016 led to the formation of his nonprofit advocacy group in 2018.
"I'm an able-bodied white guy, and I was able to breeze through. But there are difficult barriers to success for a lot of people."
"Our first official year of operation was last year, and the response has been really good," he says. "We've been validated by a tremendous spirit of generosity and hospitality. Part of the job is to take care of people, and we're hoping to tap into that."
Fundraising has brought in more than $40,000 for the organization, with the all-volunteer group using a portion of its funds to give grants to other nonprofits working on issues that impact food workers – including low wages, inequality and substance abuse.
Impact investing is also on the agenda. "One of the big barriers in the industry is access to capital," deBary says. "We're hoping to invest in ventures aligned with our philanthropic mission."
Luke Elliott-Negri
Graduate Center Chapter Chair, Professional Staff Congress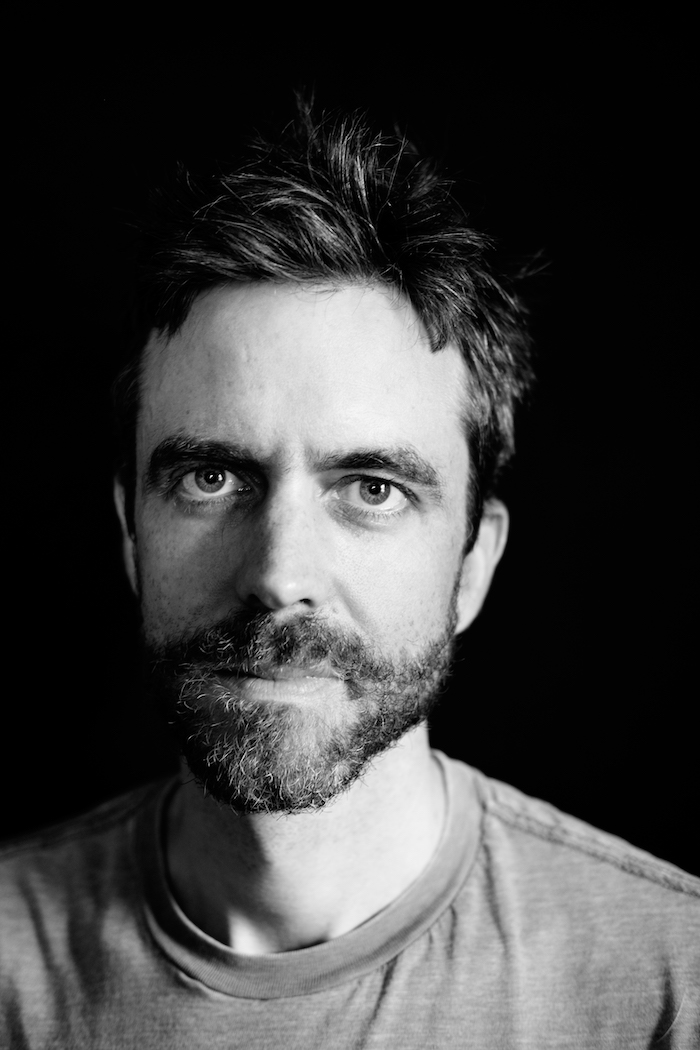 Birthday: 03/20/1982
Facebook: @lukeelliottnegri
Education: Boston College; CUNY Graduate Center
Luke Elliott-Negri worked in the labor movement in his 20s – including as a staff organizer with Unite Here – before coming to the City University of New York to earn a doctorate and write about labor and politics.
Once at CUNY, he discovered that the Graduate Center did not have a functioning union chapter.
"I thought, 'Where's my union organization to get involved with?' And it wasn't there," he recalls. "We built that chapter from nothing."
"(Having that) living, breathing organization in the building, that's the current thing I feel best about," he says. "People come and go, and when I'm not in the building anymore, that organization will still exist."
For several years, Elliott-Negri has chaired the Graduate Center chapter of the Professional Staff Congress, helping lead a campaign for improved pay for the more than 12,000 adjunct professors, who make up the majority of the teaching staff at CUNY. The contract was approved by the CUNY board of trustees late last year.
"It's the first time I ever bargained for a contract, so I learned a ton," he says of the more than five-year contract, which boosted pay for three-credit courses by 71%, and provided 10% salary increases for 30,000 CUNY employees.
"One of the fun things about my life right now is I write about, and I'm active in, the movement," he says of his union and dissertation work.
Bobby Eustace
Vice President, Uniformed Firefighters Association of Greater New York
Birthday: 08/15/1980
Twitter: @Bobbyucbx
Instagram: @bobbyu27
Hired by New York City as an emergency medical technician in 2001 and then as a fireman in 2003, Bobby Eustace says he "got involved in the politics of it" partly by playing football and helping run a soup kitchen after Superstorm Sandy. After serving as recording secretary of the FDNY's largest union, Eustace recently won a special election to be its vice president.
"It's a very easy job as far as unions go. The people we are fighting for are always truly deserving," he explains, pointing out that one of the big issues confronting the union is "a new tier system that our guys fall into."
"Our newer members were promised a lot of things and have lesser benefits now, and we're trying to chip away at that," he says. 
"It's a very easy job as far as unions go. The people we are fighting for are always truly deserving."
The union is also pushing the city to mandate that the local firehouse be alerted when alterations are made to buildings used in film productions. The effort was initiated by Eileen Davidson, whose husband, FDNY firefighter Michael Davidson, died in a 2018 Harlem blaze worsened by highly flammable movie set materials.
"She wants to protect the guys. She doesn't want her husband to have died in vain," Eustace says. "We're not trying to stop the movie industry. We more or less just want to make sure we're aware of it."
Eustace still returns to work in his old firehouse in the Bronx from time to time "to keep up with the craft," he says.
Justice Favor
Field Representative, Construction and General Building Laborers' Local 79
Birthday: 03/09/1982
Instagram: @Juss84
Education: SUNY Empire State College
Justice Favor spends a lot of his time trying to educate – or sway – others. Many of his days are devoted to talking with construction workers, including those who were recently released from prison, to make sure, as he says, they're not "the next folks to be exploited."
While the construction industry has long relied on undocumented immigrants for labor, companies are now hiring more former inmates.
"The thing about the construction industry is you don't have to check the boxes," says Favor, of the industry's loose hiring practices and dearth of background checks, an appealing aspect for the formerly incarcerated.
"I stumbled upon something I love, which is labor."
Favor says convincing laborers who might just be grateful to have any job that they can organize and negotiate for better pay and working conditions "is a tough sale." He adds, "They are already coming from a hard place."
Favor also wants to dispel the notion that affordable housing can't be built with union labor in New York City. More than three-quarters of his 10,000-plus members live in the city, meaning that they are invested in living and working in a place where affordable housing is being developed.
"I stumbled upon something I love, which is labor," says Favor, who became politically active as a construction worker, obtained a bachelor's degree in labor studies from SUNY and is working toward a master's degree. "I want to be the best labor leader I can be, and if that means me improving my education to be in the room, so be it," he says.
Michelle Carmen Gonzalez
Registered Nurse, Montefiore Medical Center Moses Division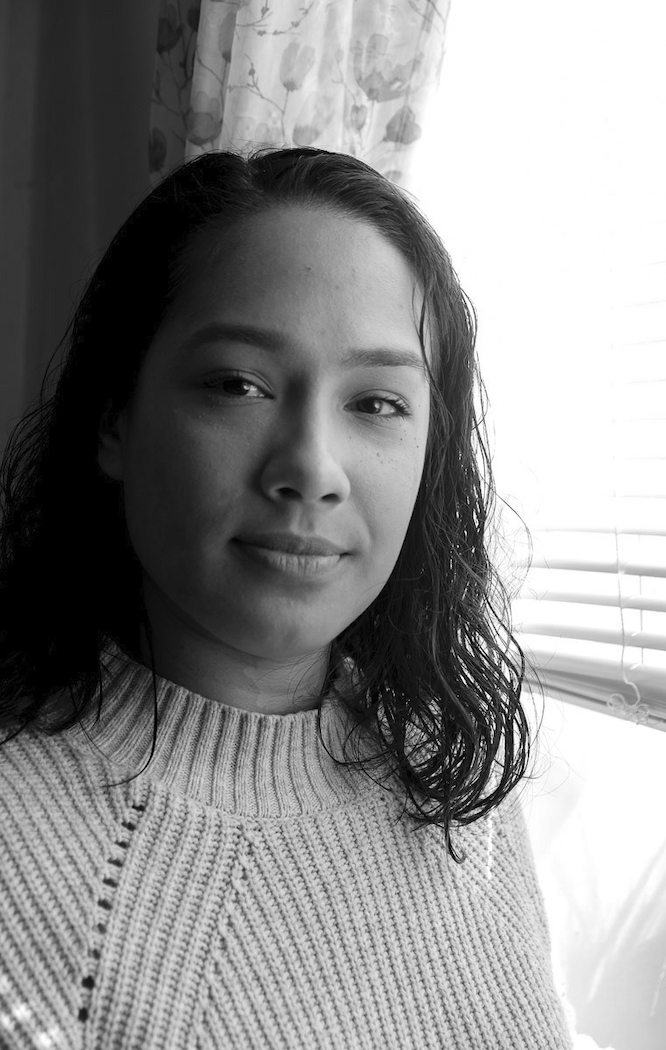 Birthday: 09/20/1989
Education: College of Mount Saint Vincent
Michelle Carmen Gonzalez discovered a passion for nursing early on, partly due to growing up with an uncle who suffered from cerebral palsy and used a wheelchair.
"As a child, I realized I enjoyed caring for people because I enjoyed caring for him," Gonzalez says.
One day, she watched as a medical worker put a thermometer in her uncle's mouth and left without a word. She remembers being offended at the way her uncle was treated.
Gonzalez, who is now an intensive care nurse at Montefiore Medical Center's Moses Division in the Bronx, says she is indignant on behalf of the community that the hospital serves because of what she has seen at work.
"There are days I look at the state of health care, and I'm disappointed by the level of care I'm able to provide," she says.
For years, the Bronx has had the poorest health outcomes of all of New York's 62 counties, which rankles Gonzalez, who sees it as her personal mission to move the borough up in the annual rankings compiled by the Robert Wood Johnson Foundation and the University of Wisconsin.
"I'm committed to this project of mine of at least getting the Bronx off of 62," she says. "It doesn't have to be mothers sitting in emergency rooms."
She advocates regularly for more resources at community board meetings and in Albany. She has served as a delegate to the New York State Nurses Association convention and has been an active union member.
Elizabeth Grese
Special Events Coordinator, Rural & Migrant Ministry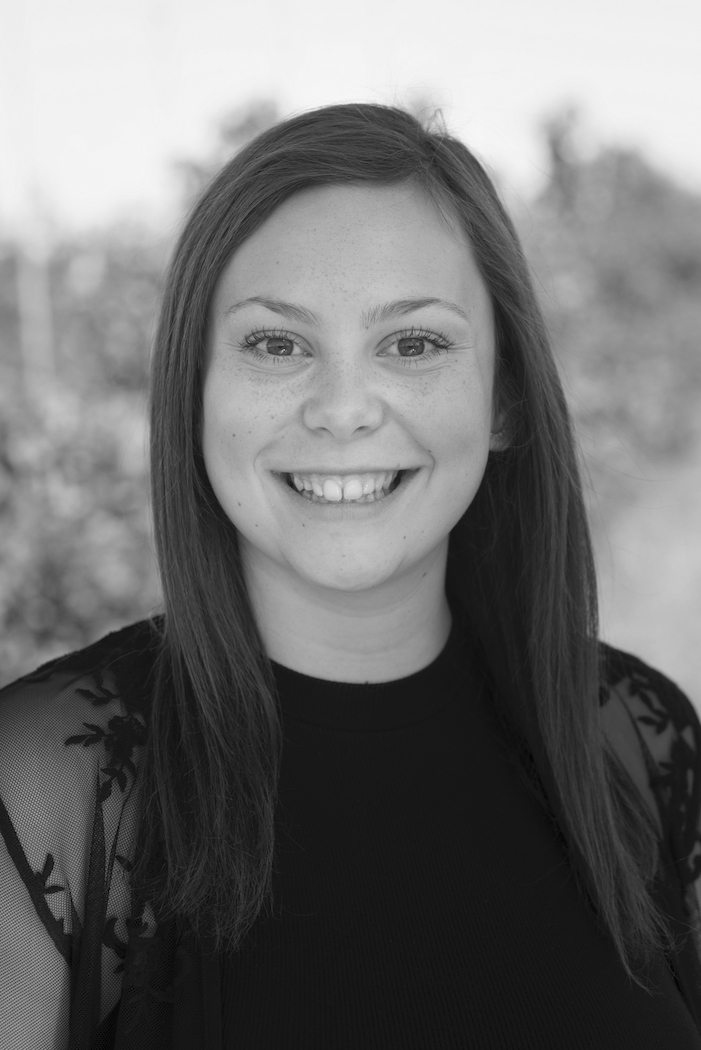 Birthday: 08/02/1997
Instagram: @Greeeese
Education: Rochester Institute of Technology
For Elizabeth Grese, the mission of Rural & Migrant Ministry is personal. Growing up in Sullivan County as a child diagnosed with cancer, she saw the hardships that rural youth in New York can face. But Grese says she found relief in a youth-run cooperative business that she joined in high school which sold bags and shirts promoting social justice initiatives.
That group was overseen by Rural & Migrant Ministry, a nonprofit promoting education and advocacy for rural and migrant people throughout New York. Grese would keep working with the organization through college, helping plan one of its annual fundraising benefits, until officially joining as a special events coordinator about two years ago.
"I took (the position) because I truly believe in what this organization does, especially considering I went through it as a kid, so I know that what the money goes to really matters," she says.
Planning everything from advocacy events to fundraisers, Grese plays a key role in helping the nonprofit promote and fund its work. She helped drive its successful advocacy last year to get New York state to give farmworkers the right to unionize, overtime pay and other benefits.
"I see my role as an ease and a comfort," she says, "for our whole team throughout New York state to have the opportunity to bring in these allies and bring these grassroots people to all be together and to be educated and to be celebrated."
Heather Hanlon
Director of Workforce Programs, Visions/Services for the Blind and Visually Impaired
Birthday: 08/02/1985
Education: Daemen College
More than half of visually impaired people in the United States are either unemployed or not participating in the workforce, according to a 2019 study from Mississippi State University. Heather Hanlon's goal at Visions/Services for the Blind and Visually Impaired is to help them find jobs in New York.
"The only common ground between all the clients that we serve is they have a visual impairment – they're legally blind," she says. "We serve clients that come from all socioeconomic backgrounds."
Hanlon has worked with people with disabilities since high school, in different capacities such as a personal aide or a nonprofit employee helping with job placements.
"I just realized that being of service to people who had barriers to, not just employment, but barriers to life that some of my other peers didn't was really interesting to me," she says.
In her current role, she works with visually impaired people across New York in a range of jobs – from an Amazon warehouse to a Northwell Health hospital. In addition to managing a team of workforce development staff, Hanlon works with clients on building their job-seeking skills, such as teaching them how to navigate interviews. She also goes to job sites and speaks with employers on improving accessibility, whether it's to help a specific employee or to improve their overall practices.
"We not only connect people to careers, but also teach them how to connect to careers independently," she says.
Kajeem "Q" Hill
Organizer and Field Representative, Laborers Local Union 108
Birthday: 07/19/1989
Kajeem "Q" Hill started working as an "off-the-books" helper on a garbage truck for a South Bronx trash company in 2009, getting $80 a night regardless of how long he worked, which was often 15 hours.
"I was a former nonunion worker at Sanitation Salvage, where I was getting exploited," Hill says. 
He eventually became an "on-the-books" employee, but he and others were still stiffed on wages, getting paid $14.50 an hour for 10 hours a night, despite working far longer.
"They have a voice now."
Hill was fired in 2012 after an unsuccessful unionization effort by Laborers Local Union 108, which then helped him sue the company. "(The local) put me on board as an organizer trainee and liked the way I work," Hill says. The union then hired Hill part time to organize for a second election.
Hill now attends to the needs of workers that Laborers Local Union 108 represents and organizes nonunion workers.
After getting taken advantage of himself, Hill says he's glad to "help the next person out, to understand their rights as a sanitation worker and in the industry. They have a voice now."
He's especially proud of his work on a preapprenticeship program focused on assisting formerly incarcerated workers, called Pathways to Apprenticeship. He hopes to expand the program into the sanitation industry, one of the few other areas of New York City's economy that gives people with a criminal history a chance to successfully reenter society.
Jason Ide
President, Teamsters Local 814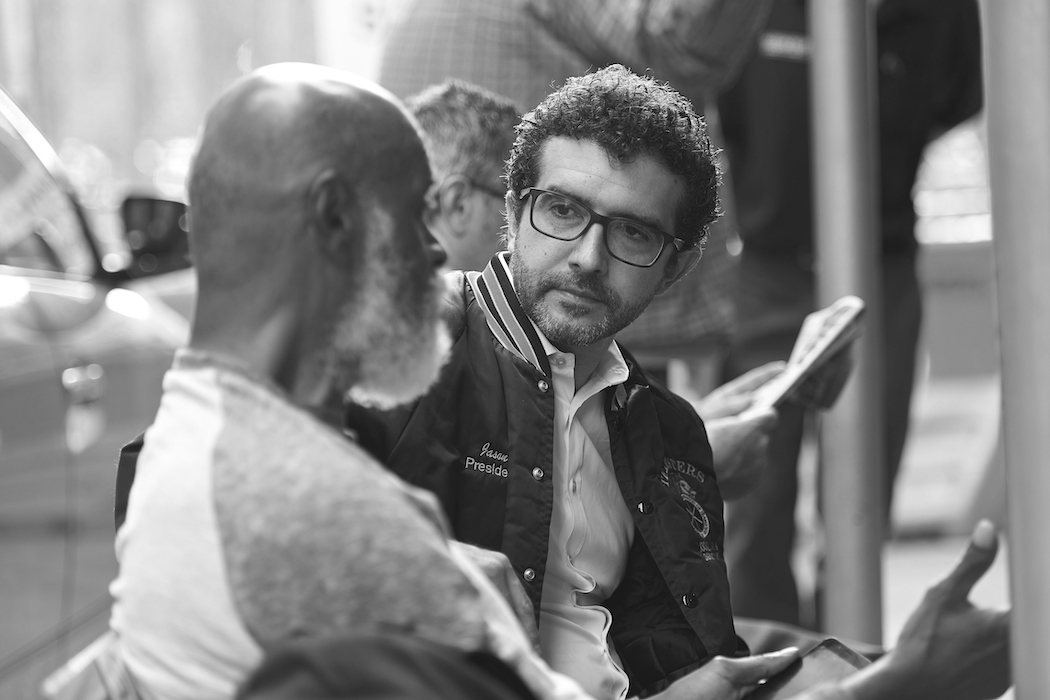 Birthday: 07/12/1981
Twitter: @JasonCIde
Education: University of Michigan
Jason Ide has enjoyed a series of successes in organized labor, starting at the University of Michigan, where as a student he helped organize strikes around campus to support lecturers who had recently organized.
"So much of education these days has shifted from highly paid professionals to part-time lecturers," he says.
Interested in art, he moved to New York City and worked as an art handler for six years, again finding himself organizing as a member of the Teamsters. The union had run on the notion that "if you gave the bosses enough, it would eventually improve our market share," he says, describing years of cuts to the union's pension plan and medical benefits.
But a change in negotiating tactics and rallying workers helped turn things around.
"After 20 years of give-back contracts, we got our best in 2008," Ide says. "In 2009, I ran for office at 28 and was elected president of the local."
Another success is software that was developed by the union and an outside company, which was designed to bring order to "hundreds of moving projects during the day," Ide says. The software helps keep track of available jobs and labor, and links the union to its roughly 1,000 members who need clearances to move things like gold to the Federal Reserve and diamonds to Tiffany & Co.
"This software was a big experiment, but it solved so many problems we didn't know we had," he says. "We're still adding things."
Amanda Jensen
Legislation and Policy Coordinator, New York State Laborers Employers Cooperation and Education Trust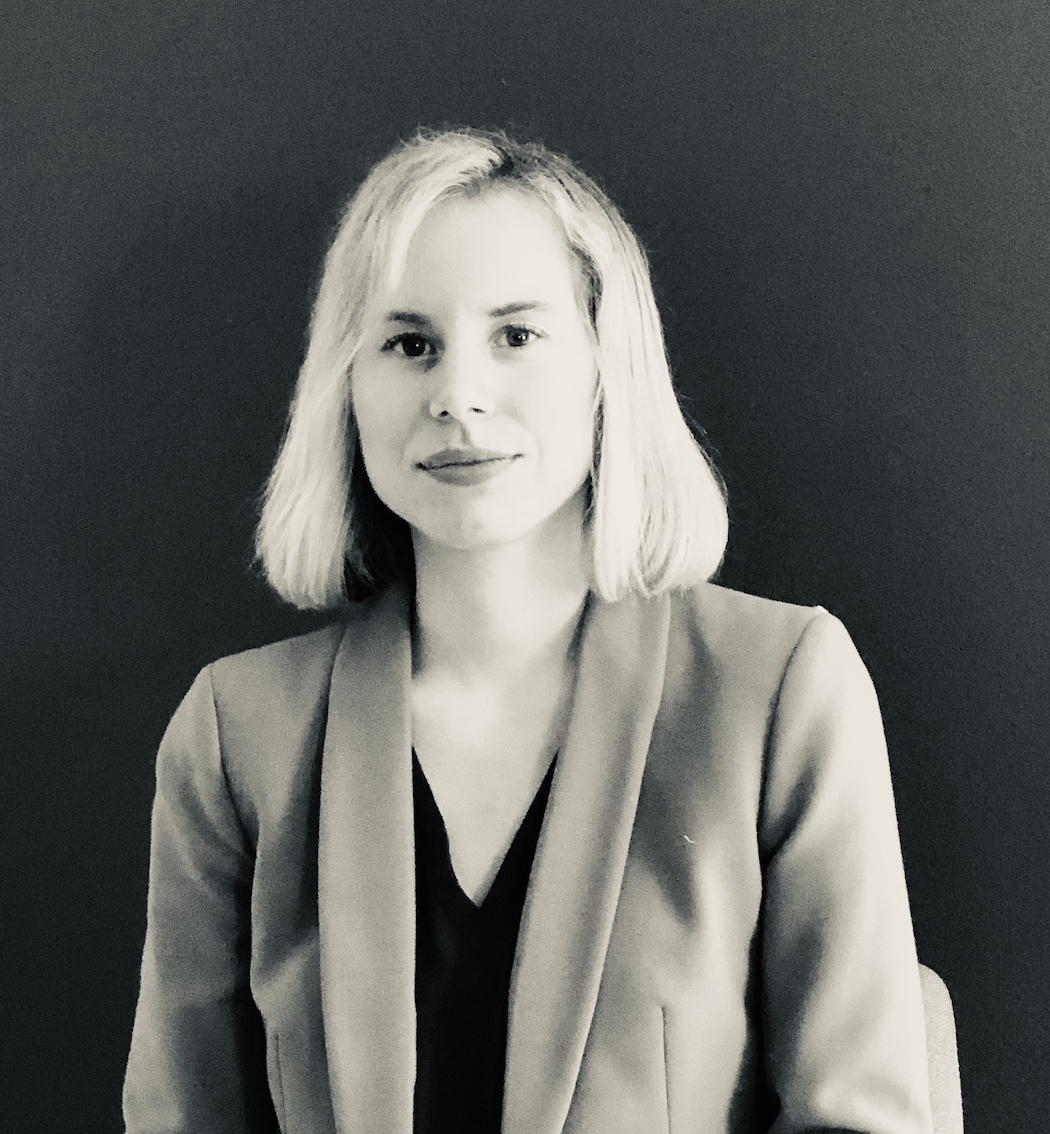 Birthday: 02/23/1991
Education: American University
The daughter of a rank-and-file ironworker, Amanda Jensen says her father was active in his union and didn't allow his children to step foot in a Walmart, given the retailer's opposition to unionization.
"He was definitely the main motivator for getting involved," Jensen says, referring to her career in labor. While studying political science at American University, she did a couple of internships and concluded she prefers campaigning for issues instead of politicians. Since then, her career has included a five-year stint with the New York City District Council of Carpenters, followed by a year with the state Labor Department and then five months on Gov. Andrew Cuomo's 2018 reelection campaign.
"I made sure labor had a seat at the table."
"I made sure labor had a seat at the table," she says of working on the Cuomo campaign.
That theme continues for Jensen today, as she works on behalf of more than 40,000 union members employed in construction and other fields across the state.
Jensen spends much of her time lobbying for state legislation involving wages, benefits and safety for the group's members, who belong to roughly 24 local unions and five district councils.
One bill she's currently advocating for is intended to increase safety in highway work zones. "We've seen other states take action with speed cameras," says Jensen, noting that there were 13 motorist fatalities in the state's highway work zones in 2018.
David Kahne
Special Counsel, Stroock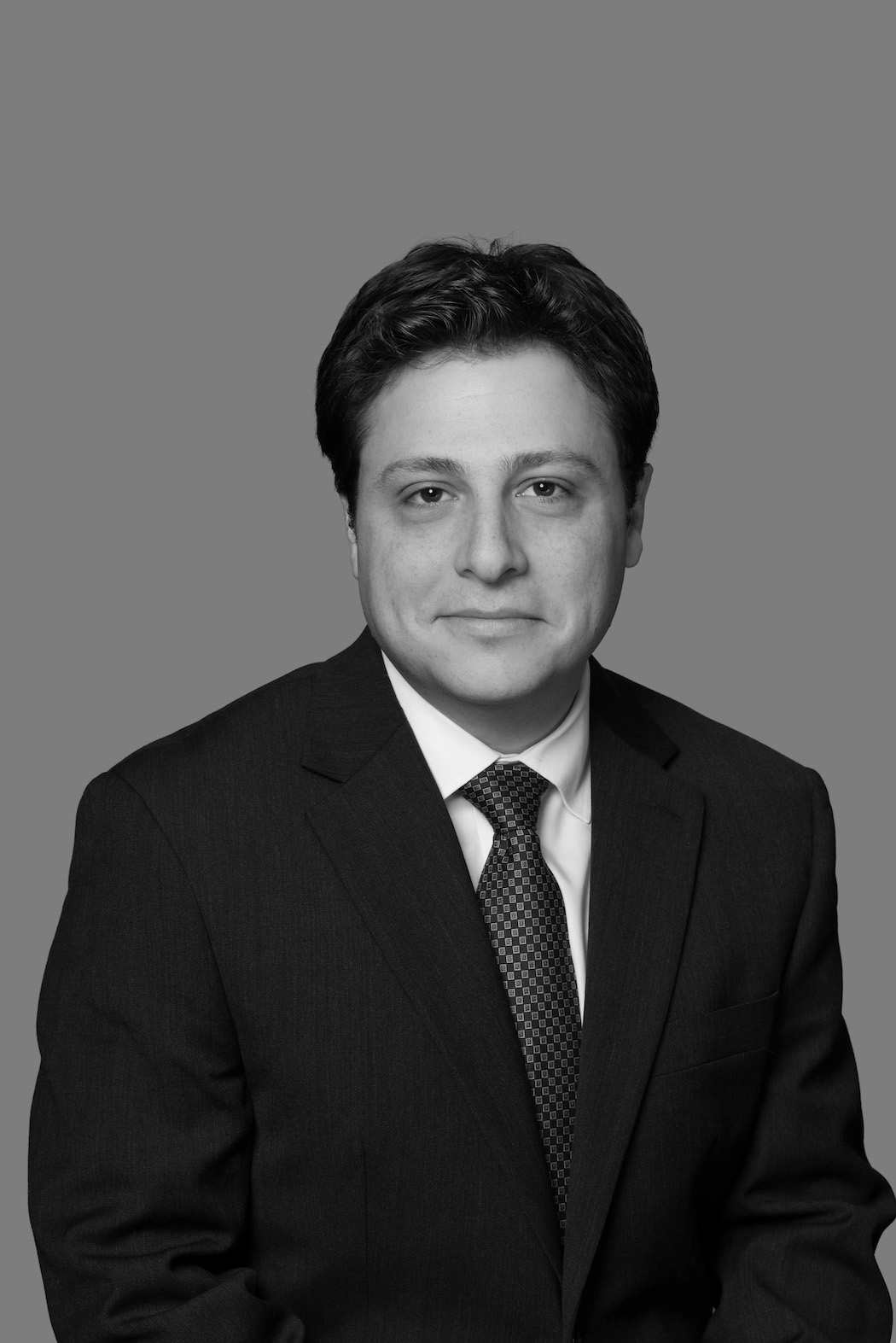 David Kahne says his career inspiration came from the main character in the 1992 courtroom drama "A Few Good Men," in which a military lawyer represents a Marine in a court-martial over a hazing incident.
"I've always known or thought I would go into law," says Kahne, who recalls doing a lot of public speaking in high school and being active in student government at Duke University.
The labor attorney, who describes his work as "rewarding, meaningful and interesting," says one of the cases he was involved in ended up having a positive impact on the lives of his future in-laws. The firm was able to secure a large class-action settlement for retirees in a case involving a recalculation of pensions for teachers in New York City that ultimately affected tens of thousands of people, including his wife's parents – both retired teachers.
"It doesn't hurt to have so many police officers behind you."
One of his ongoing cases involves police officers who had their wages frozen in Nassau County. While the officers' pay is no longer locked, wages they missed out on over the years remain in dispute.
"When the case started, I was single, and now I'm married and have two children," Kahne says, describing the long-running legal dispute. "When you argue these cases, the police officers are all in court – it's a poignant movement," he continues, adding that it "doesn't hurt to have so many police officers behind you. It shows it's an important issue to them."
Maya Khodos
Deputy General Counsel, New York City Employees' Retirement System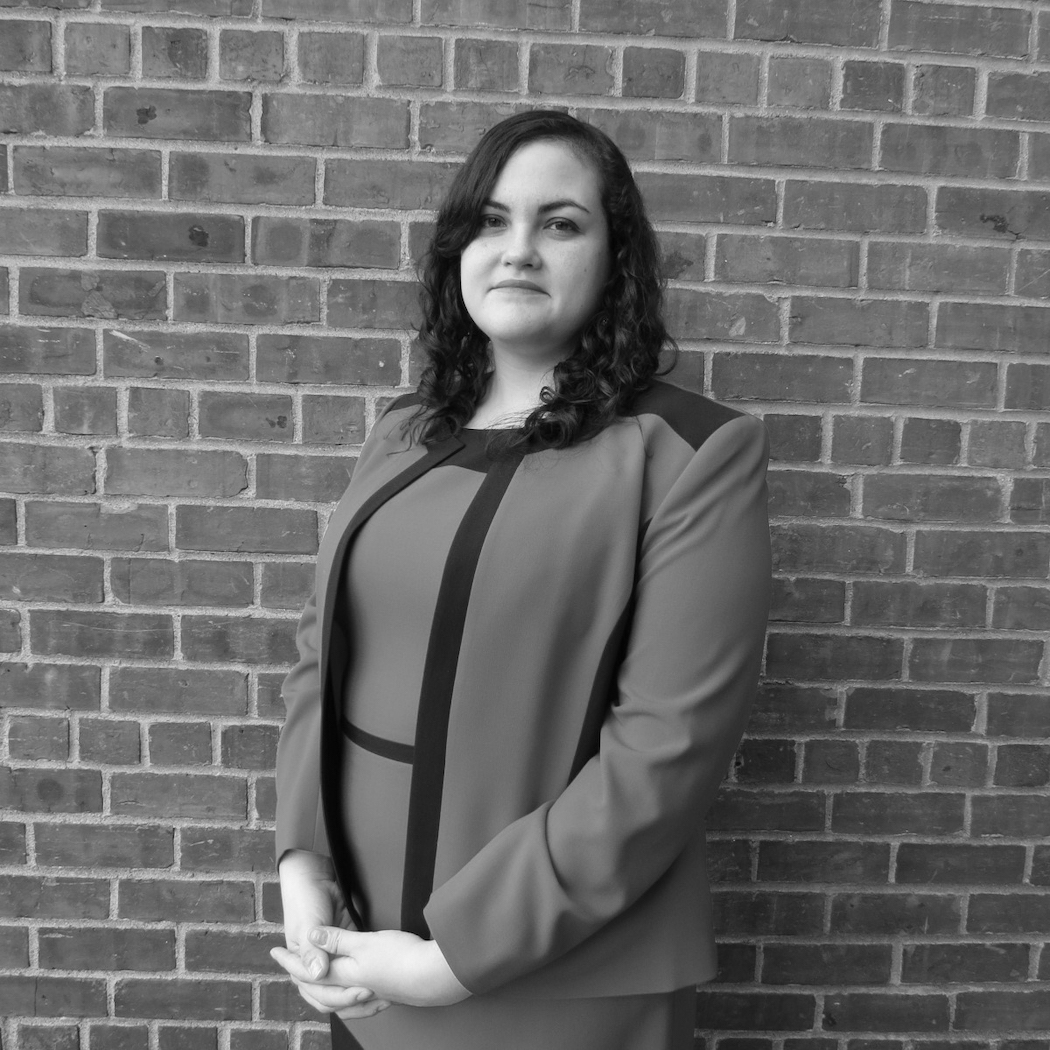 Birthday: 10/06/1987
Education: Boston University; Fordham University School of Law
During her first job out of law school while clerking for a judge, Maya Khodos realized that she wouldn't want to represent clients who are "often not good guys."
Dissuaded from litigation, Khodos cast a wide net in looking for her next job after the judge retired. In 2015, she accepted an offer from New York City.
Khodos has been involved in negotiating vendor contracts for technology upgrades at the New York City Employees' Retirement System. "I've learned so much about software licensing, contracting and all the terms that we need to protect our agency," she says.
"A new mom and a new job at the same time – twin girls. It's a lot."
Her work also entails figuring out how to address administrative changes that come from a new law or a union's request. But helping current and former city workers with pension issues is perhaps the most important part of her job.
"We administer pensions to hundreds of thousands of city workers," she says. "Sometimes I'm able to give people good news and the situation is easily resolved."
Other times, the opposite happens. "We're a city agency with laws. There's nobody here with discretion to go around it and solve your problem out of the box," she says.
"When I got promoted (on) Feb. 29, (2019), I was pregnant with twins – I was very surprised to get the job (because) I'm going to be out on leave. So a new mom and a new job at the same time – twin girls. It's a lot."
Xiomara Loarte
Community Outreach Coordinator, New York City Central Labor Council
Birthday: 05/23/1992
Twitter: @xiomaraloarte
Instagram: @totalmentexio
Mount Saint Mary College
A child of Peruvian immigrants growing up in the Hudson Valley, Xiomara Loarte didn't fully understand the implications of being an undocumented immigrant until her senior year of high school, when her father and her brother were picked up by U.S. Immigration and Customs Enforcement during a workplace raid. As a result, she, her mother and other siblings were left to deal with the legal system and cover their legal fees with little to no support.
"It's been pivotal," she says to learn the importance of "my dad having a piece of paper that determines how easy or hard it is in society."
During college, she looked for an internship in state government.
"I've been on the other side of a broken system."
"I wanted to learn more," she says. "I couldn't be so skeptical of government without giving it a chance."
After college, her job as a legislative staffer in the state Senate exposed Loarte to coalition building and organizing. Her current job in community outreach, which includes working with advocates, speaking at New York City Council hearings on social justice issues and pushing for the right to counsel campaign on behalf of tenants facing eviction in New York City.
Loarte's work has her getting union members to join their local community boards, as well as running the coalition's immigration services.
"I've been on the other side of a broken system," she explains, adding that she was drawn to her current position in part because it gives her "the space to share my story with the New York City labor movement."
Wilfredo Lopez
Core Organizing Committee Member, Association of Legislative Employees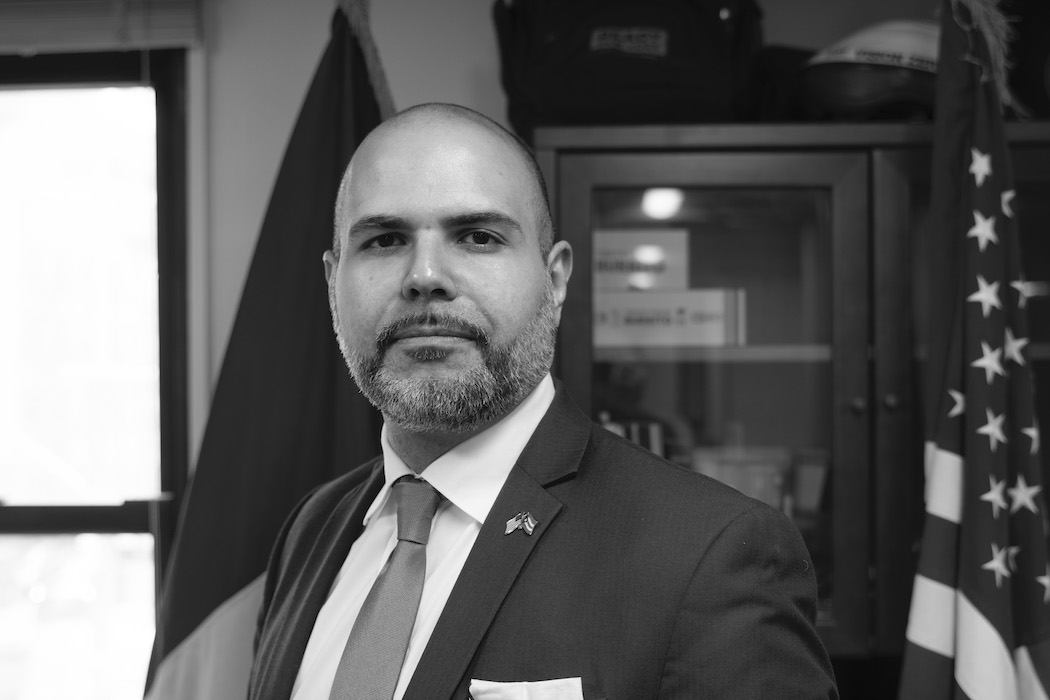 Birthday: 01/16/1981
Twitter: @Wil_Lopez
Instagram: @WilfredoLopezNYC
Education: College of the Holy Cross
Years ago, before he started working for the New York City Council, before working as an assistant district attorney in Brooklyn and before going to Pace Law School, Wilfredo Lopez was a retail store manager, working at well-known stores like Best Buy, Microsoft and Home Depot. When employees at one of the stores – he'd rather not say which – came to him to talk about joining a labor union, he was supportive, even setting aside time for an organizer to make the pitch to workers. After all, Lopez came from a union household, with a dad who was an electrician, a brother who was a painter and a sister who was an NYPD officer.
"I've never thought of organizing or being a part of a union as a negative thing," he says. But Lopez's bosses may have found him too accommodating of the union effort – and Lopez quickly found himself transferred to a different location.
"I've never thought of organizing or being a part of a union as a negative thing."
A world away from that job now and working as a core organizing committee member for the New York City Council's budding union, Lopez has found himself on the other side, working to organize some 330 staffers. Discussions are ongoing, but the hard part is done. No, not the card check – picking a name. The union is now known as the Association of Legislative Employees, or ALE, Lopez says, noting the reference to beer.
"We were thinking of going with the Organization of Legislative Employees," he adds with a laugh, "but then we would be called ¡Olé!"
Nicole Marimon
Partner, Virginia & Ambinder LLP
Birthday: 06/22/1988
Education: New York University
As a law school student, Nicole Marimon thought criminal law meant litigation or working in the prosecutor's office.
"I didn't know of ERISA. I hadn't taken labor law classes," she says, referring to the Employee Retirement Income Security Act, which sets federal standards for pensions in private companies.
"Because I had no experience coming in, every year is a learning process of finding out new things about the law, the benefits that people receive and don't receive," she says.
Her first case with Virginia & Ambinder LLP involved a flooring company that set up an "alter ego," or dummy company, to avoid having to remit retirement contributions for union work. Marimon helped win the case and more than $1 million for her clients, a process she says was "exhilarating."
"You always feel like you're on the right side of things when you're fighting for someone's benefits."
That willingness to learn led Marimon to become the youngest person to make partner at her firm. And she's learned to relish her role representing benefit plans for building trades unions whose members are carpenters, plumbers, electricians, bricklayers and roofers.
"You always feel like you're on the right side of things when you're fighting for someone's benefits, and knowing your work protects their health care and benefits after they retire," she says, pointing out that working in the building trades can take a toll on someone's health.
"I like to know I'm doing my part to make sure people are cared for after so many years," she adds.
Rebecca Miller
New York State Deputy Legislative and Political Director, Communications Workers of America District 1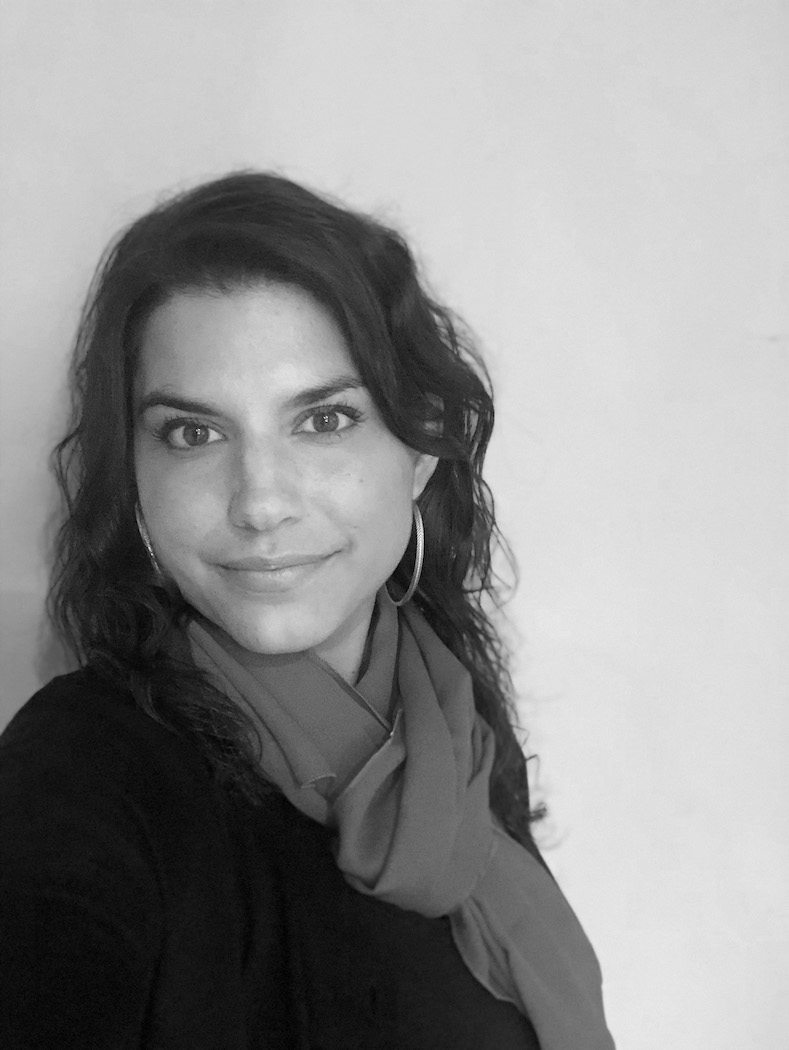 Birthday: 12/17/1990
Twitter: @bmillerr17
Education: Brandeis University; NYU Wagner Graduate School of Public Service
Rebecca Miller may be under 40, but her experience in activism goes back decades. "I was like 8 years old, marching for single-payer (health care)," Miller says. "I remember so vividly – there's such an energy when you're coming together, when you're organizing with your community, to see changes in your community that reflect you."
Most people who get into the grinding work of labor organizing can point to someone who inspired them to fight for change, and Miller's inspiration is clear: her mother, a Venezuelan and Cuban immigrant who is chronically ill and disabled.
"Obviously, when you're a kid, your parents are kind of your world," Miller recalls. She added that she realized how much of our world, including our schools and our environment, is not designed for people with disabilities.
"I was like 8 years old, marching for single-payer."
Miller didn't take a direct path to labor organizing, working for a state legislator in Massachusetts and for then-Assemblyman Brian Kavanagh in New York – experiences she says helped her understand from the inside the very institutions she was trying to radically change.
Now at Communications Workers of America District 1, Miller is working on policy issues like broadband access and ensuring fair wages for graduate student workers. With a busy schedule, it's simple things like cooking that help Miller unwind. "When you're on the road, you obviously eat out the whole time," she says. "In this work, sometimes your campaigns are years long. Sometimes you just need a little win. So if you have a dish that tastes good, it's like 'I got a little win.'"
Katie Moore
Political Director, New York Hotel and Motel Trades Council
Birthday: 07/29/1980
Education: Denison University
In the high-pressure, high-stakes atmosphere of New York City politics, New York Hotel and Motel Trades Council Political Director Katie Moore just might have found a secret weapon. 
"I taught yoga and meditation for 10 years," she says, adding that those skills can be helpful in her current role.
Whatever she's doing seems to be working. During Moore's tenure, the union's influence has only grown. The Hotel Trades Council has become one of the closest political allies of both New York City Council Speaker Corey Johnson, whose 2017 campaign the union backed, and Mayor Bill de Blasio, who got the union's endorsement during his short-lived presidential run. "There's nobody who had been a better friend to us than the mayor," Moore says. "He's been wonderful on our issues, even back to when he was a council member."
Those partnerships have been fruitful for the union. Moore is particularly proud of getting a 2018 city law passed that required vacation rental companies like Airbnb to disclose more data as a way of cutting down illegal rentals. And, of course, Hotel Trades Council-endorsed candidates going a perfect 26-for-26 in the 2017 New York City Council primaries was a point of pride.
"There's nobody who had been a better friend to us than the mayor." 
Big-city politics is a major change for Moore, who grew up in rural Kentucky. One summer during college, she got a job canvassing for ACORN, the now-defunct left-leaning community activist group, and fell in love with the work.
"The second that I could move," she says, "I moved back to New York to work there as an organizer."
Donald Nesbit
Executive Vice President, New York City Board of Education Employees Local 372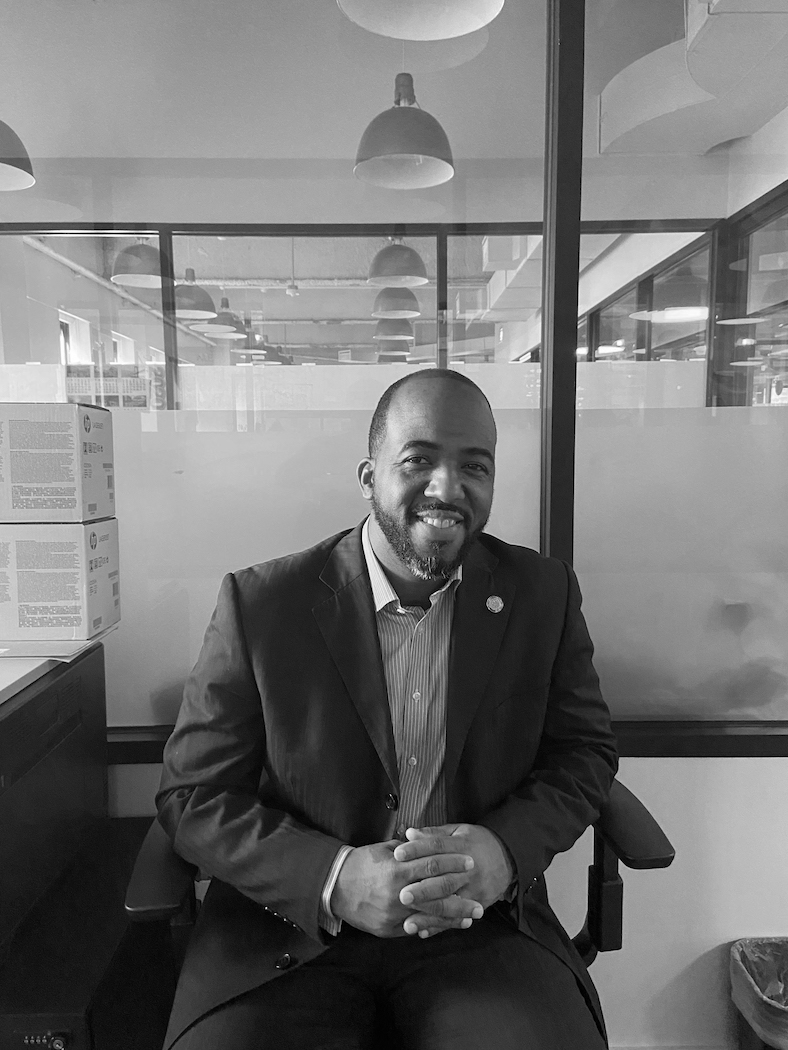 Birthday: 08/16/1979
Twitter: @acornbball23
Education: Bronx Community College
A school cook for 17 years with the New York City Department of Education, Donald Nesbit was at first reluctant to attend union meetings, thinking he didn't have the time. That changed after he was nominated to be a shop steward.
"I accepted (the) nomination, and from there I haven't missed another meeting," he says.
Nesbit has been executive vice president of his local union since 2014 and also chairs the District Council 37 Political Action Committee.
"I try to go out to members as much as possible, provide testimony before (the New York) City Council and go back and forth to Albany to make sure we receive funding for New York City schools," he says.
One of the issues he's concerned about is restoring funding for substance abuse counselors – with 1,100 to 1,200 workers needed, up from the 250 who are currently working. A broader issue being waged in New York City and Albany is about ensuring public projects are contracted to companies that are not hostile to workers organizing. "If companies are looking to do business with the city or business with the state, they should be made to sign a commitment of, 'Hey, if the union comes in, we're not going to interfere.'"
Nesbit is particularly pleased to be part of a feature highlighting young people in the labor movement, as he believes it could inspire other younger workers to get involved.
"Other young members within the movement can look forward to and say, 'Hey, there's a space for me,'" he says.
Molly Nuñez
Account Director, BerlinRosen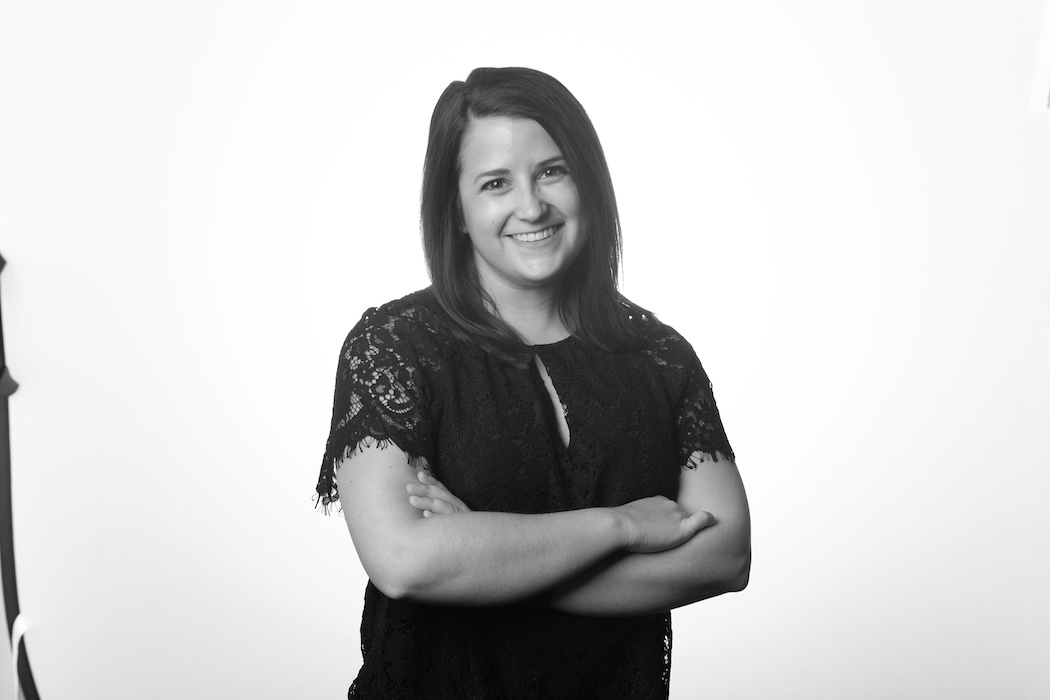 Birthday: 03/03/1991
Twitter: @mollycnunez
Education: Washington University in St. Louis
Molly Nuñez says her grandmother often comes to mind in her job, which includes telling the stories of food service and other low-wage workers.
Her grandparents left all they had in Cuba to live in the U.S., but her grandfather died shortly after their arrival. Her grandmother, a teacher in Cuba who didn't speak English, wound up working in a cafeteria to support herself and her three kids.
"She was taking the bus every day, making the minimum wage. I think about her a lot," Nuñez says. "Two generations later, here I am, benefiting from her helping to raise me."
"More people are ready to take on the system, because the system wasn't going to take care of us."
After growing up in a family in which "civic engagement was nonoptional," Nuñez majored in political science and started working for Democrats while in college, interning for U.S. Sen. Amy Klobuchar of Minnesota in 2011. She also worked on Hillary Clinton's 2016 presidential campaign and was the press secretary for Kyrsten Sinema's successful U.S. Senate campaign in Arizona in 2018.
At BerlinRosen, she's part of getting out the message in the Fight for $15 campaign and a union effort to relay stories of harassment of fast-food workers.
Noting that she started college in 2009 when the country was mired in recession and graduated in 2013 when things were slowly coming back, Nuñez believes her generation could be ripe for political change.
"I find more people are ready to take on the system, because the system wasn't going to take care of us," she says.
Jenn Puja
Labor Council Director, Westchester-Putnam Central Labor Body
Birthday: 07/29/1985
Education: Iona College; Long Island University
When Jenn Puja was in graduate school and planning to become a teacher, she had a side gig as the office manager of the Westchester-Putnam Central Labor Body, where she worked alongside four other staff members.
"That was 13 years ago, and it's evolved, to say the least," she says. Puja now runs the organization's day-to-day operations and its political programs, and says that a strong executive board and council make it possible for the organization to thrive with a single staffer.
"It's working with me being a true Type A personality," she jokes. "This is my firstborn – forget my daughter."
"My favorite part of the job is it's always changing."
Puja is passionate about issues that impact her organization's 100,000 members, whether it's advocating for nurses overwhelmed by too many patients or bringing the prevailing wage to the building trades. "My favorite part of the job is it's always changing," she says, in part because of the varying jobs the organization's members hold.
For years, Puja has encouraged members to be involved in their community by serving on their condo or town board. Last year, she decided to take her own advice, winning a seat on the White Plains Common Council.
"If you really want to know who's supportive of you, run for office," she says, noting that some people discouraged her from running. "People would call me and say, 'Don't you have little kids?' That made me feel even more challenged and (I wanted) to succeed even more."
Chris Rackl
Western Region Political Action Coordinator, Civil Service Employees Association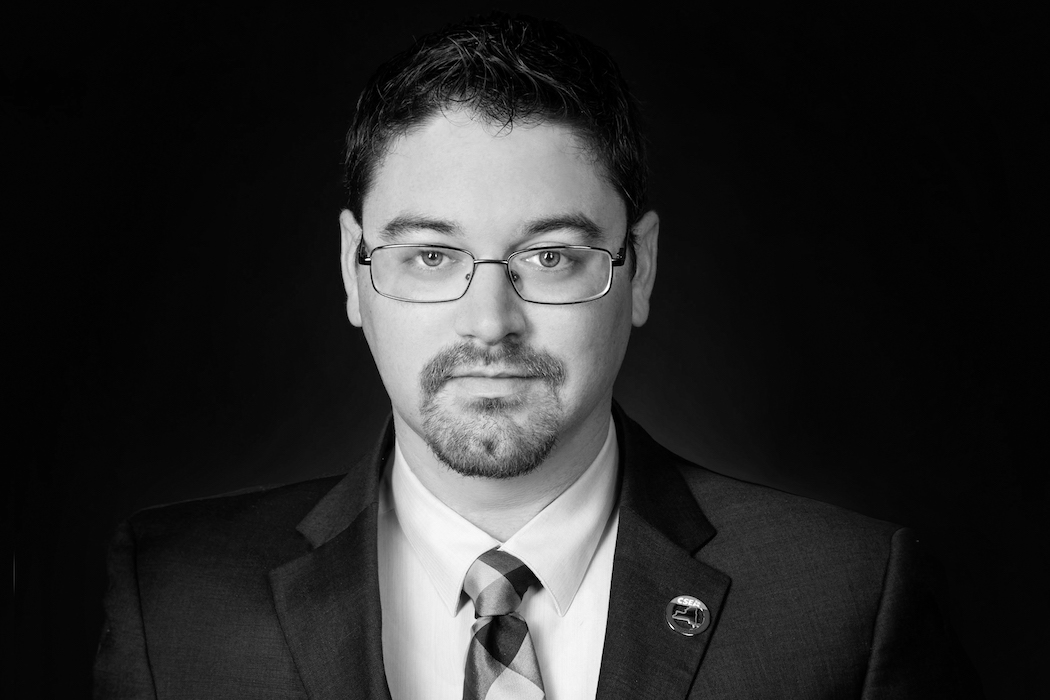 Birthday: 08/29/1982
Education: University at Buffalo
Before joining the Civil Service Employees Association, Chris Rackl spent six years working on campaigns across the country. Though most of the campaigns were for candidates, some were based on issues – and the difference between the two helped solidify his next career move.
"After a while, I realized candidates can let you down," he says. "But issues you really believe in – the movement – won't let you down."
Growing up with parents and grandparents who were union members helped drive Rackl's dedication to labor and foster his view that a strong middle class is the cure for much of society's ills.
"You have to go back a long way in our nation's history to find a darker time for workers." 
"You have to go back a long way in our nation's history to find a darker time for workers," he says. Rackl, who has worked to increase voter turnout among the association's membership, has focused his efforts at saving jobs and protecting the community by preventing the privatization of public services. In one case, Rackl and his association fought against the privatization of snow removal in Plainfield, New York.
One of his current campaigns involves educating New Yorkers on the census and why it is important to participate.
"Right now, we're educating our members on things going on with the state budget, and we're talking a lot about the census," he says, noting that low participation in the 2010 census cost the state tens of billions of dollars. "Hopefully people will take 10 minutes out of their day."
Nicholas Reiter
Partner, Venable LLP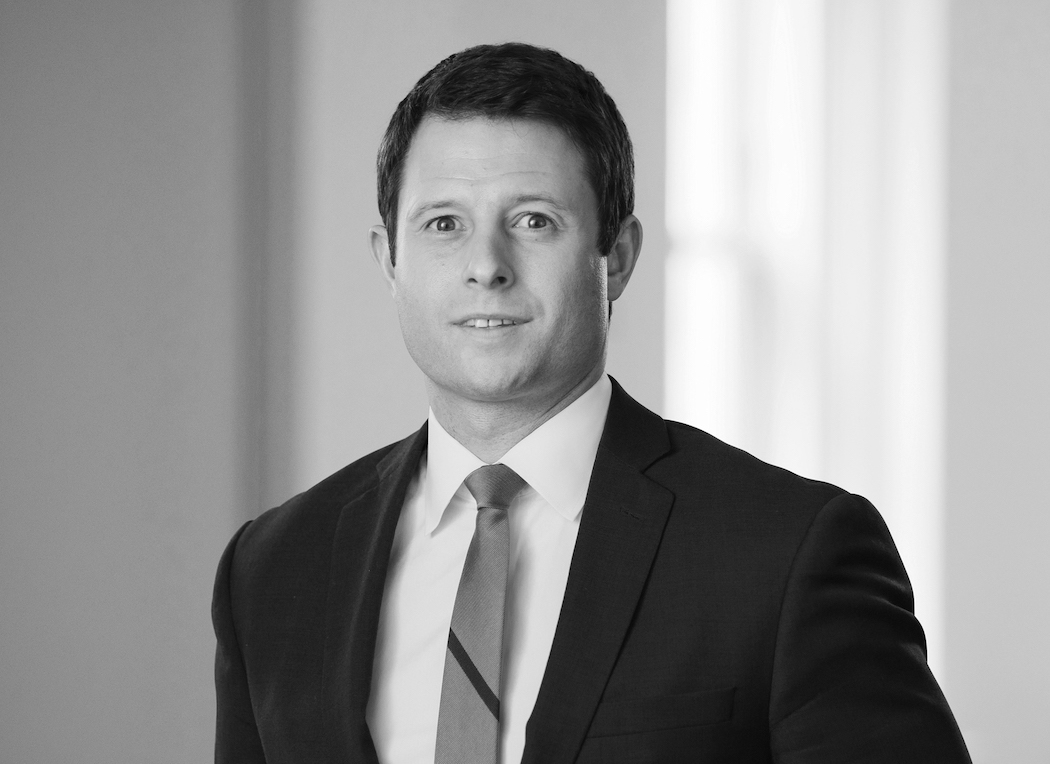 Birthday: 09/04/1982
Education: College of William & Mary
Coming off a federal clerkship where a lot of the cases were related to employment, Nicholas Reiter found himself drawn to the field and decided to join a firm of labor and employment attorneys.
"Those trials were the most interesting because they were about people (and) what they were thinking when they fired someone," he says. "I find commercial litigation to be not as exciting and interesting as an employee action."
During his nearly nine years at Venable LLP, Reiter has defended employers against claims of harassment and gone after employees spilling trade secrets. He also advises clients about the best employment practices to curb the risk of new lawsuits, including on contractor classifications, accommodations for people with disabilities and employee disciplinary actions.
The legal profession has changed over his time at the firm, he says: "It used to be you could be a really good lawyer and have a solid career (as long as you did the work)." But for a private sector attorney, he says, that's no longer enough. "You also need to be a really good salesperson, and people expect answers right away," Reiter says. "You have really good lawyers that get pushed out because they don't have the good sales component." He says there's also a lot of pressure from institutional clients with large internal legal departments "dedicated to monitoring their outside counsel."
Nicki Richardson
Deputy Political Director and Manager of Data and Polling, New York State United Teachers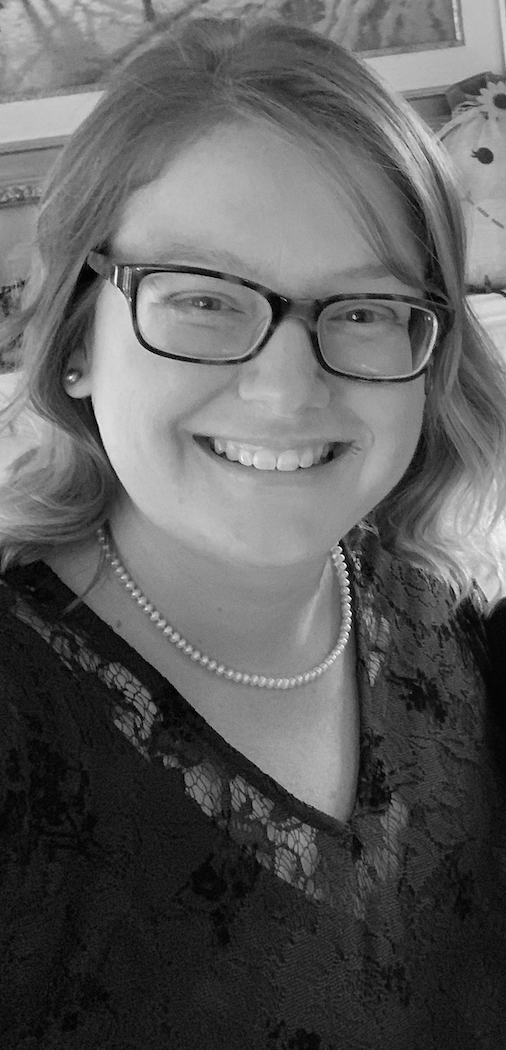 Birthday: 04/06/1984
Twitter: @enickirichards
Instagram: @enickirichardson
Education: Lawrence University Conservatory of Music
Although she now has a passion for both labor and politics, Nicki Richardson volunteered for her first campaign simply as a way to get outside and hang out with friends. "It was supposed to be like a joke job," Richardson says. "And I loved it – I loved meeting new people, I loved talking to people." It certainly had nothing to do with her pursuit of a dual degree in music and religious studies from the Lawrence University Conservatory of Music.
Richardson abandoned her plans to make a career out of playing the bassoon and instead took an organizing job with the Working Families Party after college. It was there that she caught the union bug. "I was working closely with a lot of different labor unions, and I felt super connected to the work that the labor folks were doing," she says.
After spending several years working for unions, Richardson decided to marry her love of politics with her passion for representing union members when she joined New York State United Teachers as a political organizer.
In her free time, Richardson continues playing the bassoon and also brews beer, a hobby that began in college as a way to save money. But ultimately, she says her life revolves around her two young children. "Being involved, especially working for the teachers union, and being able to shape the future of their education in a meaningful way gives me so much fulfillment coming into work every day," she says.
Diana Robinson
Union Semester Program Coordinator, CUNY School of Labor and Urban Studies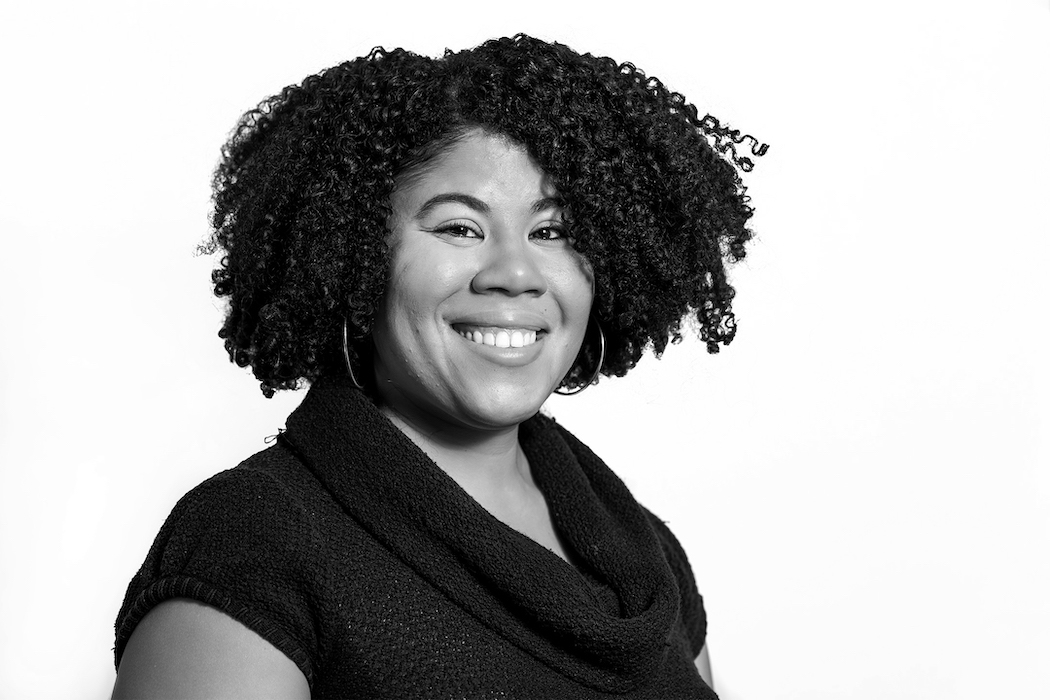 Birthday: 11/10/1985
Twitter: @ddee1985
Instagram: @ddee1985
Education: City University of New York
Diana Robinson connects her activism and desire to play a role in the labor movement to the history of her family.
"I come from an immigrant family and social justice was always something really important to me," she says. "I'm happy to be able to repay (my parents) for all they've done." Her father is from Providencia Island, Colombia, while her mother immigrated to the United States from the Dominican Republic.
Around 2006, she became involved with organizing protests in support of the federal DREAM Act, or the Development, Relief and Education for Alien Minors Act, "when there was a lot of talk around comprehensive immigration reform," Robinson recalls.
At first, she thought she wanted to be an immigration attorney, but had second thoughts about playing a role in a system that is often dehumanizing for those trying to obtain legal immigration status in the U.S.
"I come from an immigrant family and social justice was always something really important to me."
Instead, Robinson wound up interning at an association of street vendors in East Harlem, Manhattan, which she describes as "mostly Mexican women selling food and CDs."
"I saw this very strong connection between immigrant rights and labor organizing," she says.
That led to organizing work at United Food and Commercial Workers Local 1500 and then with the Food Chain Workers Alliance.
In her current position, she mentors students at CUNY. "I saw this program as really important to help people interested in social justice," she says. In Robinson's view, the work being done in the labor social justice movement "has to be centered around racial justice."
Katie Shane
Deputy Political Director, New York City District Council of Carpenters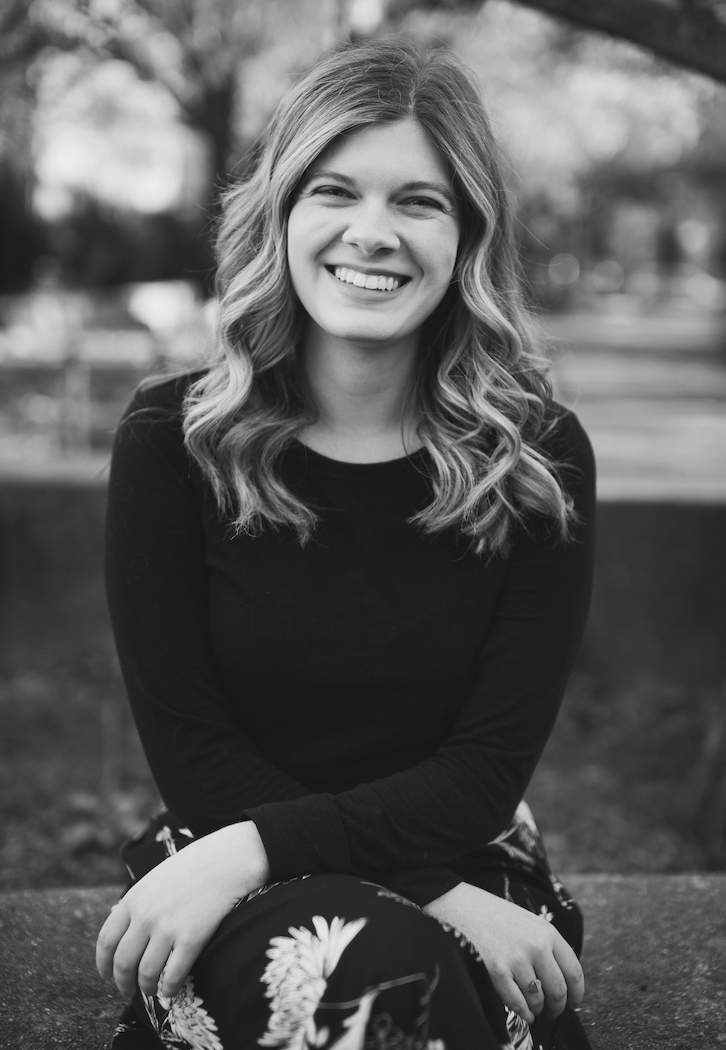 Birthday: 12/02/1994
Twitter: @ktshane
Education: New York University
Katie Shane got her start in organizing during college, working on a successful campaign to raise the minimum wage to $15 an hour for student workers at New York University.
"That was my introduction to realizing the power of organizing," Shane says. As she prepared to graduate from NYU in 2017, a friend she had met while speaking on a labor panel asked if she would be interested in working for the New York City District Council of Carpenters. The union represents nine locals with more than 20,000 members.
Shane took the job.
"As construction increases, there are more unscrupulous contractors out there doing the work."
"The construction trades are definitely male-dominated, and being a young woman is challenging for sure. But it's super exciting because I think there are new and unique challenges in labor right now, especially with the Trump administration," she says. "You need new voices. It's great that I get to do that every day."
Shane is currently focused on pushing for prevailing wages for union and nonunion workers. "We're fighting for all the workers in the industry," she says.
"One of the big issues across the construction industry is the rampant wage theft and fraud that happens," she says. "Construction in New York City is booming, and as construction increases, there are more unscrupulous contractors out there doing the work. We don't always see the money trickling down to the workforce."
Angeles Solis
Workplace Justice Lead Organizer, Make the Road New York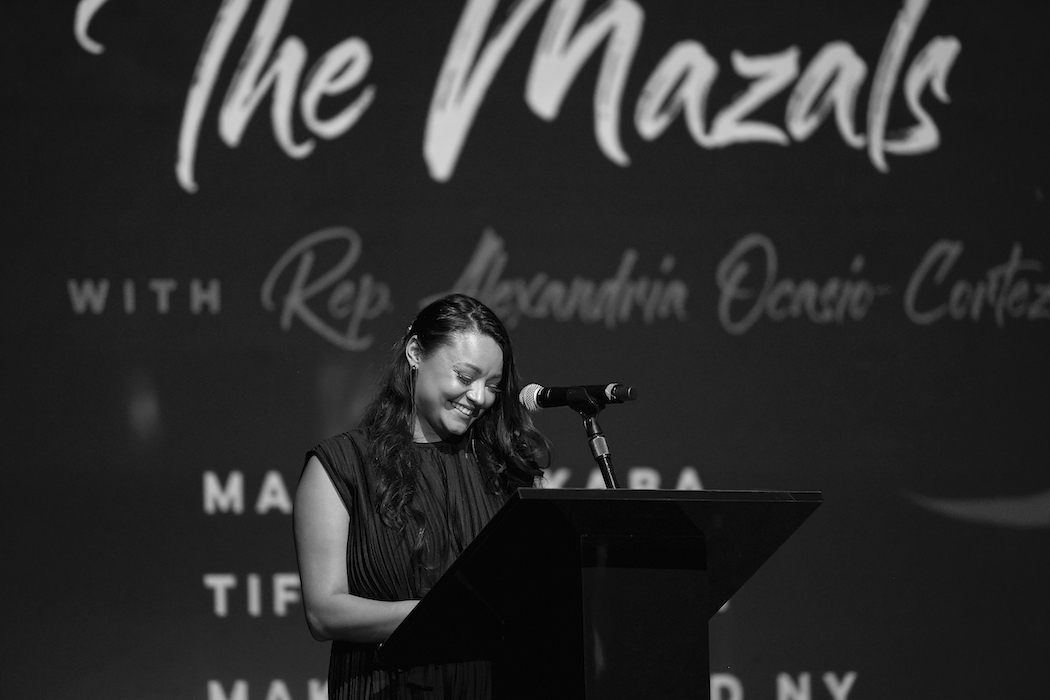 Angeles Solis counts Amazon and the gig economy as two of the biggest battlegrounds for organized labor. "There might be low unemployment, but if it's just a bunch of people working part-time jobs with no benefits," the jobless rate is less impressive, she says.
Another top priority for labor in the state is passing the Empire Act, which would allow workers to file claims on behalf of the state against their employers for labor law violations.
The daughter of a construction worker and a nurse, Solis grew up in a union household in eastern Washington state. She participated in union-related activities from an early age, and remembers handing out pamphlets during a walkout organized by her father when she was 12 years old.
"I grew up understanding the ills of capitalism."
"Agricultural corporations had a hard impact on our community, so I grew up understanding the ills of capitalism," she says.
Solis helped organize community health workers while in college, and later joined SEIU 775's Fight for $15 movement in Seattle. In her next role, at United Students Against Sweatshops in Washington, D.C., she helped lead a campaign that resulted in Nike agreeing to let monitors access its supplier factories in Vietnam.
"I've never lost a campaign in my life," she says, sounding more matter-of-fact than boastful.
In one of her most recent wins, Solis and her organization, Make the Road New York, helped fight Amazon's plans to set up shop in Queens. The group also helped organize a rally by Amazon warehouse workers demanding better conditions in Staten Island.
Ryan W. Stanton
Political Director, Long Island Federation of Labor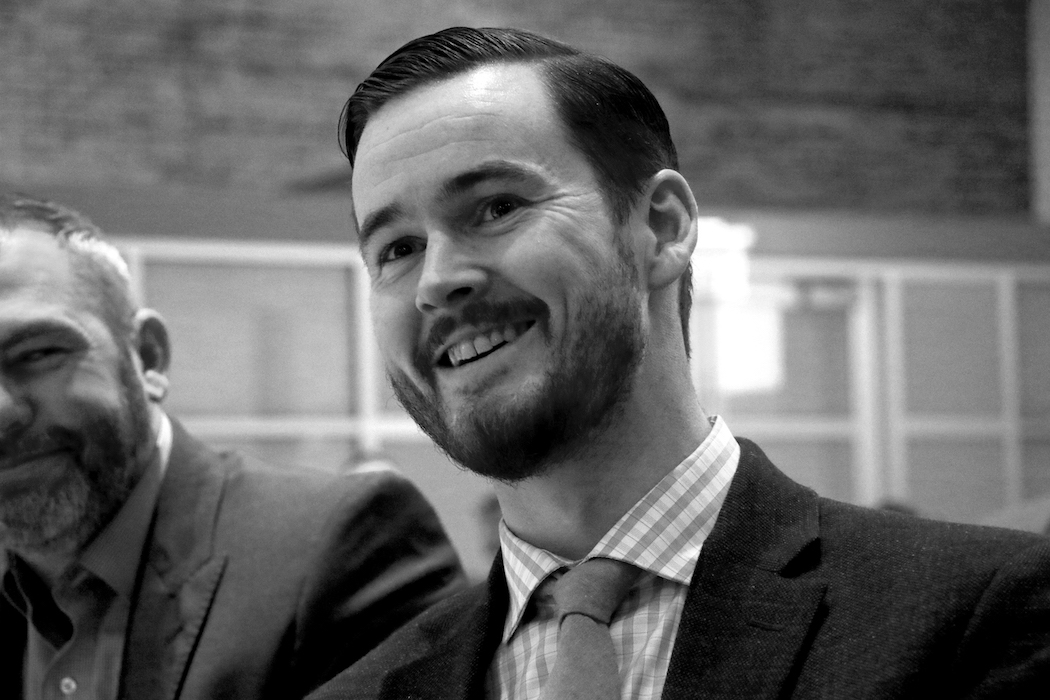 Birthday: 04/18/1988
Education: Binghamton University
Growing up on Long Island, Ryan W. Stanton was accustomed to having friends whose fathers were highly educated and held positions like being the vice president of a health system.
"My father never graduated from college and was still able to provide for us," Stanton recalls, "with quality wages and benefits from him being a utility worker."
Having a father who literally helped keep the lights on on Long Island led to Stanton's interest in labor. Now he advocates for both public and private sector workers.
"The construction trades, retail, municipal workers, teachers and a variety of other folks – I get to advocate (for) public policies and an economic framework that is going to help folks in each of these sectors," he says.
"Living on Long Island, on the coast, we're literally on the front lines of climate change."
Supporting and advancing the offshore wind industry to ensure New York state and Long Island benefit and that good union jobs are created as the market emerges is key for Stanton. He says the labor movement, working with elected officials, stands to benefit as "state officials have filled a void on issues like climate change."
"Living on Long Island, on the coast, we're literally on the front lines as the recipients of the impact of climate change," says Stanton, recalling his brother and sister-in-law's loss of possessions from their rental home during Superstorm Sandy. 
"Thankfully they didn't own in the community at that time, but plenty of folks were hard hit," he says.
Ashley Torres
Director of Community Relations, Bronx and Manhattan, Carpenter Contractor Alliance of Metropolitan New York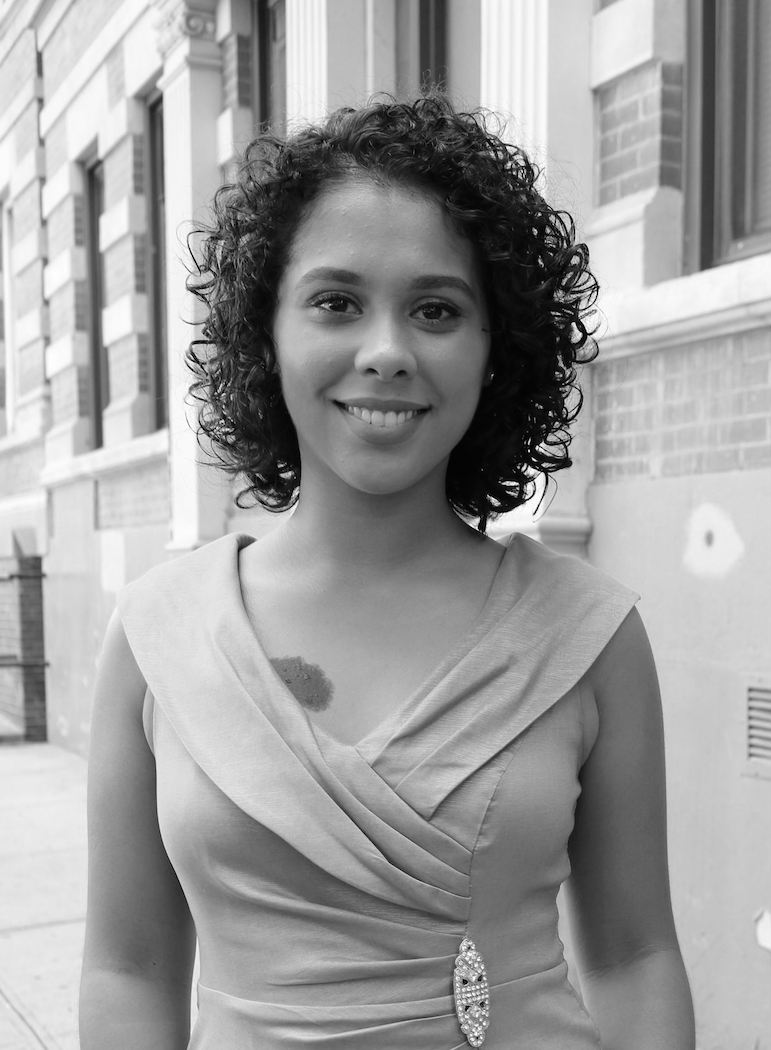 Birthday: 08/13/1991
Education: York College
The daughter of a politically active union painter, Ashley Torres was inspired by a college professor who had been involved in Jesse Jackson's National Rainbow Coalition. The lessons propelled her into internships and jobs for elected officials, where she learned firsthand about the needs of constituents.
"Housing, immigration, there's a slew of things that people would come into the offices for," she recalls. "I wanted to see how we can use the resources that government has to make a difference in people's lives."
These days, Torres' efforts at civic engagement focuses largely on the organization's 20,000 unionized contractors and carpenters, connecting them to available public resources and ways to be more active participants in their neighborhoods.
"They are the first ones up in the morning, but a lot of people don't know the faces of people doing construction in their community."
"I figure out different ways to get members involved in their local community," whether it's a cleanup initiative or encouraging folks to speak up at community meetings, she says.
Torres is also looking for the public to better understand the importance of labor and the individuals who make up the union.
"They are the first ones up in the morning, but a lot of people don't know the faces of people doing construction in their community," she says.
People tend to think of carpentry as working with wood, not realizing that carpenters were among the workers tackling the Second Avenue subway project, Torres says.
"We have carpenters everywhere," she says. "We have folks doing scuba diving and welding underwater."
Jared Trujillo
President, Association of Legal Aid Attorneys
Birthday: 11/15/1987
Twitter: @JaredTruEsqueer
Instagram: @jared.trujilloesqueer
Education: Iowa State University
Jared Trujillo misses being in court, representing children in foster care or in juvenile court. But he says each victory was a reminder of the underlying need for change.
"One of the things that bothered me about being a litigator, a public defender in court every day, was that I wasn't able to affect the structural inequities," he says. "Even if you win, the system needs to change."
To that end, Trujillo – who leads the country's oldest union of public defenders, civil and juvenile attorneys – finds his current work fulfilling.
"I get to fight for the legal system to change and fight for the people on the front lines," he says. "I appreciate the work I'm doing now."
"Even if you win, the system needs to change."
Legal Aid Society attorneys are now on a path to earning similar amounts as lawyers in the city's Law Department. Public defenders recently got a 5% boost in pay – the highest since 1985 – Trujillo says, describing the union's latest contract agreement.
Statistically, about half of Legal Aid Society lawyers leave within their first 10 years on the job, due in large part to the substantially lower pay compared to other attorneys.
The union wants to ensure that "people that want to do the work, that love the work, can stay," Trujillo says.
In addition to looking out for those who represent poor people in court, Trujillo advocates for marginalized New Yorkers. One legislative priority is decriminalizing sex work.
"I testify on a lot of issues that impact low-income New Yorkers, who are our clients," he says.
Daniel Valente
Legislative Director, New York State Correctional Officers and Police Benevolent Association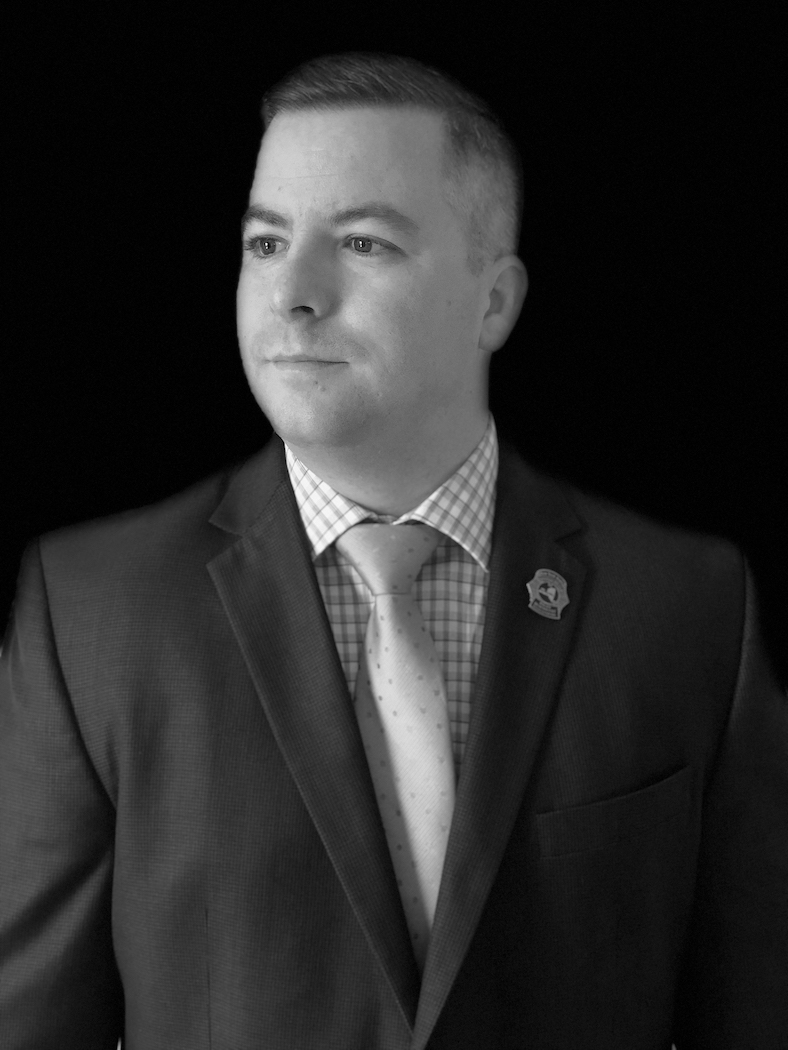 Birthday: 11/03/1980
Education: The College of Saint Rose; Sage Graduate Schools
Daniel Valente went to college with every intention of becoming a police officer. He instead speaks on behalf of corrections officers. After working in the state attorney general's office, he says, "I was fortunate enough to land in a position where I could advocate for law enforcement."
The more than 30,000 prison guards and retirees represented by the union often get a bad rap in films or in the press. As Valente sees it: "Our members create a lot of good stories – many are in the military or are baseball coaches. They just don't get recognized for it."
"Our members create a lot of good stories."
Valente says his difficult job became tougher when Democrats took control of the state Senate after the 2018 elections. "It's stressful because we have a membership that deserves to be recognized, but we've lost a little bit of advocacy once the majority changed," he says.
Valente's work lately has included opposing state prison closures and advocating for each prison guard to be responsible for overseeing fewer inmates. "Another bill we've been trying to get passed for years is to make it a felony if our members get spit on," he says. "That happens on a daily basis."
The public and lawmakers tend to first think of union members as teachers and trade workers while overlooking law enforcement. "New York is always going to be friends to labor, but who is in labor?" he asks.
Dylan Wiley
President, International Brotherhood of Electrical Workers Local 1430
Dylan Wiley's interest in organizing workers began at Binghamton University, where he and other students helped put together a strike by cafeteria workers. A similar effort caused "a huge commotion" at Pace University's law school, he says, and resulted in union recognition for food service workers and a five-year contract.
Wiley says his first paid work in labor came in 2012, when he worked on organizing teachers in Houston. A few years later, his unorthodox tactics led to Chefs' Warehouse accusing him of using "highly disruptive and destructive" tactics in his dealings with the national food distributor in 2018.
"We do things outside the realm of what's considered appropriate, but I don't think I'm a bad guy," Wiley says. "I'm a good guy."
"If you win an election, you almost get a high, but then it's the hard part."
He says he finds his work at the union rewarding – including organizing teachers aides, truck drivers and warehouse workers across New York City and upstate – and that's a big part of why he does it.
"If you win an election, you almost get a high, but then it's the hard part," he adds. "You have to negotiate the contract." And the task of organizing has gotten harder in the wake of unfavorable U.S. Supreme Court rulings and during the Trump administration. 
As Wiley put it: "The utter disregard for labor law, and the fact there is no teeth when it comes to punishing companies, is one of the biggest hurdles for organizers, because it puts fear in the employees."
Correction: An earlier version of this post had the incorrect title for IBEW Local 1430's Dylan Wiley.