New York State
8 of the most athletic elected officials
These pols could definitely throw a first pitch.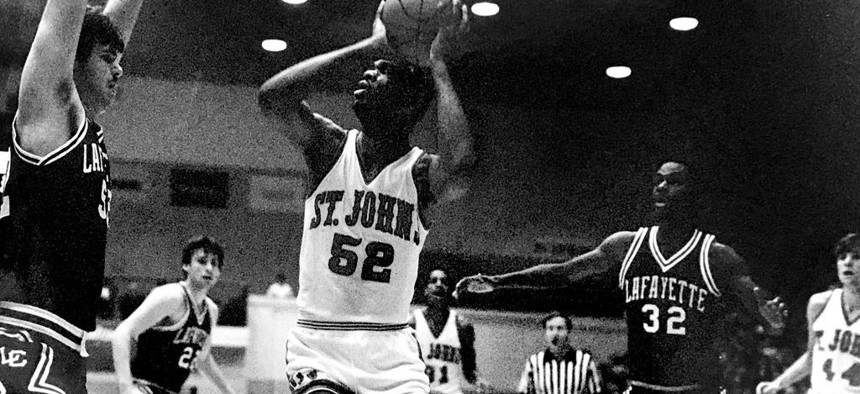 President Donald Trump recently skipped an opportunity to throw out the first pitch at the World Series – and missed out on a chance to one-up his archnemesis former President Barack Obama in the process. Trump was reportedly a good baseball player in his youth, and while age has certainly diminished the old throwing arm, he only had to throw the ball with a little heat on it to beat Obama.
New York state politics has had its fair share of elected officials with athletic skills to show off over the years. Former Gov. Mario Cuomo kept his throwing form in good shape long after his brief minor league baseball career. Former Buffalo Bills player and Republican Rep. Jack Kemp of Buffalo was a go-to quarterback in the GOP congressional conference for decades. He later teamed up in the political sphere with former teammate Ed Rutkowski, who served as Erie County executive and a state parks deputy commissioner under then-Gov. George Pataki.
Here's today's roster of New York's athletically inclined elected officials.
Assemblywoman Rodneyse Bichotte
The Brooklyn Democrat has a junior black belt in taekwondo – one of several martial arts she practices. Considering her adeptness at kicking, punching and using nunchucks, Republicans better think twice before proposing hostile amendments on her bills in 2020.
Suffolk County Executive Steven Bellone
In the homestretch of his 2019 reelection campaign, the 50-year-old has kept up appearances on the running circuit by participating in the Oct. 27 Suffolk County Marathon, where he posted a 4:48:55 time in his sixth marathon since 2014. Gives a whole new meaning to political endurance.
New York City Councilman Robert Cornegy Jr.
At 6 feet, 10 inches tall, the Brooklyn Democrat holds the record as the tallest elected official in the world. He played on St. John's University's 1984-85 Final Four basketball team and then professionally in Israel and Turkey. Making moves in City Hall may be his forte nowadays, but his height guarantees a spot on any pickup team.
State Sen. James Tedisco
The sub-6-foot-tall lawmaker was a standout basketball player at Union College, where he averaged 25 points per game and had a single-game high of 49. He may not cut through the lane like the old days, but he's still a perimeter threat who can shake and bake.
State Sen. James Skoufis
After honing his table tennis skills by using a cassette case as a paddle, the future Hudson Valley lawmaker became a top 2003 Junior Olympic player. If you want to shark some games after hours, then you'd better get the Skouf in on the action – when he's not too busy showing off for constituents at community events.
Rep. Antonio Delgado
After playing forward for Colgate University in the 1996 NCAA tournament, the Schenectady native moved on to occupy the political center as a freshman lawmaker representing the Capital Region and the Catskills. It's the perfect place to put to use all he learned from his basketball days playing in the Patriot League.
State Sen. John Liu
Ironman John Liu can run, swim and ride a bike long distances. His pilot's license means he's also a threat by air. If he adds some punch to his honorary fifth-degree black belt and some demolition skills, he could go toe-to-toe with former California Gov. Arnold Schwarzenegger.
Assemblyman Edward Braunstein
After playing midfielder as a Division I soccer player for the University at Albany, the Queens Democrat can boast some solid kicking and running skills. Nowadays, he lets off steam by tearing it up on the basketball court in lawmaker pickup games.
Powered By
NEXT STORY: This week's biggest Winners & Losers