Prevailing wage expansion still in the works for budget
Prevailing wage expansion still in the works in state budget.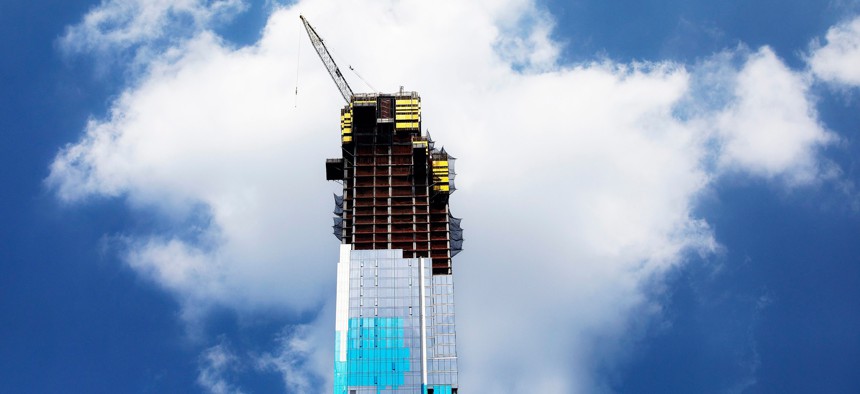 A possible expansion of prevailing wage requirements on construction projects receiving state support remains a possibility in the state budget due April 1 – and both sides of the debate are looking to leverage the pandemic to their own advantage. 
Efforts fell short last year to expand the use of the prevailing wage, but Cuomo has proposed that the upcoming budget include a provision that would require union and non-union workers be paid a prevailing wage if projects are bigger than $5 million and receive at least 30% of their financing from public sources. "Stimulating New York's economy, increasing state revenue, and wise management of public resources has never been more important than now," Fred Kotler, a policy analyst at Cornell University who wrote a 2018 report for the state Senate on the prevailing wage, said in a Friday op-ed in Gotham Gazette. "One very practical and fair way for lawmakers to do that is by expanding New York's prevailing wage law, and they should do it now." 
But that idea is not sitting well with some editorial boards and the business community, as well as some activists who say people of color have not been included enough on construction projects. These opponents are urging the governor to abandon his budget proposal now that his administration has put in place new restrictions that limit which construction projects can continue during the pandemic. "Under normal circumstances, we firmly believe this proposal is bad policy," reads a Friday letter from a coalition of groups that oppose expanding the prevailing wage. "Advancing these costly mandates now would be devastating."
Both the governor and Democratic lawmakers want to expand prevailing wages, but a key point of contention is which projects would qualify as public works. Some lawmakers want exceptions for affordable housing. State Senate Labor Committee Chairwoman Jessica Ramos and Assemblyman Harry Bronson, who have led efforts in both chambers on the issue, backed a proposal last year that would exempt projects that are 75% affordable housing for people making 60% or less of area median income. 
Cuomo's proposal would have him appoint an 11-member board to study the effects of prevailing wage requirements and make recommendations on what projects qualify as public works. Ramos said on Saturday that she is looking for changes in that proposal. "I want prevailing wage done in the budget," she said. "We're trying to work things out."