Education
UFT warns of a "debacle" if schools open
The powerful teachers union casts doubt on whether New York City schools will open on time.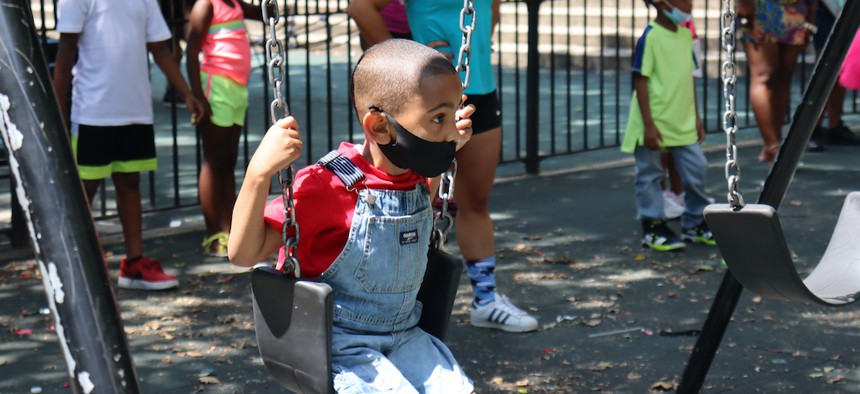 There's no point in opening New York City schools if the teachers aren't there – and they're threatening to not show up for the new school year. The United Federation of Teachers threw down a gauntlet for New York City Mayor Bill de Blasio's administration, saying that teachers won't go to school unless the city can meet certain strict criteria to reduce the risk of spreading the coronavirus among students, teachers and staff. And that's unlikely to happen for most, if not all, school buildings before the school year is scheduled to begin next month.
"We don't believe it is possible for schools to open in September," United Federation of Teachers President Michael Mulgrew said. "If you open schools on Sept. 10, it might be one of the biggest debacles in the history of the city."
Mulgrew held a high-profile press conference at the union's headquarters in Lower Manhattan on Wednesday morning with two top New York City politicians, city Comptroller Scott Stringer and City Council Speaker Corey Johnson, calling in via Zoom. But in some ways, Mulgrew and the union just seemed to be formalizing a list of demands – and threats – that have been discussed since the coronavirus crisis began in March. City schools were first closed on March 16, and students and teachers shifted to online classes. But as the new school year approaches, there has been a lack of clarity from the city government on what education will look like in the nation's largest school system.
The union's standards for reopening schools are strict, including a demand that every student and staff member either test negative for COVID-19 or test positive for having antibodies for the disease before entering the building. While many of the school system's 1.1 million students have opted in to fully remote learning for the upcoming year, the union estimates that some 750,000 students and staff members would need to be tested. Doing so would require a herculean effort. About 33,000 COVID-19 tests were conducted in New York City in the past day. At that rate, it would take about 23 days to test 750,000 people – and that would be if only students and teachers were taking the tests.
Mulgrew said he presented the union's demands to de Blasio last week and has not heard back yet. The city Education Department did not immediately respond to a request for comment. Mulgrew conceded that, even if everything went perfectly, he would not expect schools to be open for in-person learning until late September or early October. And if teachers were asked to go back before then, he reiterated his previous statements that they might strike.
"If we feel that a school is not safe, we will be prepared to go to court and to take a job action," Mulgrew said. "And if a court deems that we are breaking the Taylor Law, (which prohibits public unions from striking), so be it. We will deal with the ramifications of it."