Sean Patrick Maloney
Rep. Sean Patrick Maloney poised to enter attorney general race
Rep. Sean Patrick Maloney plans to make an announcement early next week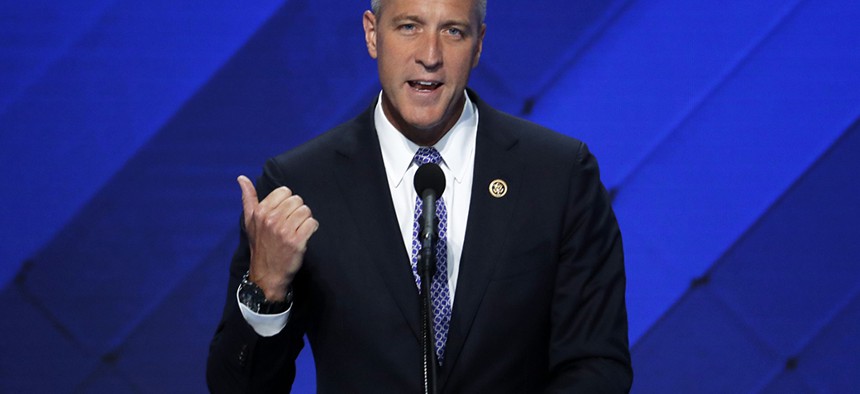 Rep. Sean Patrick Maloney is "getting ready" to enter the race for New York attorney general and plans to make an announcement about it early next week.
In a Friday interview with City & State, referring to being openly gay, Maloney said he hopes to "make some history" and to "build a broader consensus about positive change."
Noting his political success in his Hudson Valley district, which was won by President Donald Trump in 2016, the Democrat argued that he is well-positioned to run a broadly-appealing statewide race. Maloney argues that his tolerance of differing opinions has been key to his appeal and added that an attorney general run would "test that proposition out on a bigger stage."
"I think our politics is crying out for people who don't just get angry about being left out, but who demand inclusion and practice tolerance," Maloney told City & State.
It was reported earlier this week in the Times Herald-Record that Maloney was considering the possibility of running. The congressman's camp has previously hinted to City & State that he is likely to throw his hat in the ring. Maloney apparently believes he can simultaneously run for re-election to his congressional seat and for higher office.
Maloney has long harbored ambitions of being state attorney general. He previously ran in the Democratic primary for the office in 2006, which he ultimately lost to Gov. Andrew Cuomo.
Maloney would again face an uphill battle against a better-known opponent with more support from the state's political class this year. He would be the fourth candidate to enter the race, along with New York City Public Advocate Letitia James, Fordham law professor Zephyr Teachout and former Cuomo aide Leecia Eve. James already has won the party's designation at the state convention and is widely seen as the frontrunner, with tacit support from some Albany power brokers.
If Maloney did win, however, his seat would instantly become vulnerable to a Republican challenge, possibly endangering Democratic hopes of winning a congressional majority. A representative for Rep. Joe Crowley, the highest ranking member of New York's House of Representatives delegation, declined to comment.