New York State
Max Rose's 'Staten Island first' strategy
Democrat Max Rose has distanced himself from his party and focused on local issues.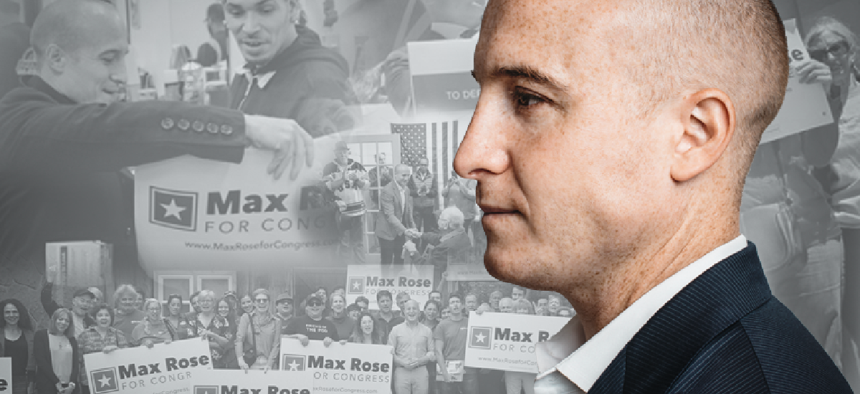 Democrats have tried a variety of strategies in recent years to win the 11th Congressional District, which includes all of Staten Island and a slice of Southern Brooklyn. In 2012, they nominated a lackluster political newcomer whose only notable accomplishment was being the son of a former congressman. Next, they tried a gaffe-prone former New York City councilman who lost by double digits to the scandal-plagued and indicted Rep. Michael Grimm. Then the party did even worse in the special election to replace him. In 2016, Richard Reinhard ran as a billionaire-bashing liberal and lost by more than 30 points to Rep. Dan Donovan, the only Republican in Congress from New York City.
Despite the litany of failures in recent years, Max Rose could be the first Democrat in a decade to win, in part by improving his party's performance in the forgotten borough. Although the few polls in the race have shown Donovan with leads in the single digits, the $4.1 million that Rose has raised is nearly twice as much as Donovan's total fundraising, according to federal campaign disclosures. A robust field operation has regularly mobilized 200 Rose volunteers to plant thousands of lawn signs on behalf of his campaign, which has also received significant attention from the Democratic Congressional Campaign Committee through its "Red to Blue" program.
However, despite the importance of the race to Democrats' efforts to retake the House and the sizeable voter registration advantage the party has in the district, Rose is running a campaign that downplays his party affiliation. Instead, he is presenting himself as an independent-minded veteran – down to the Army green that adorns his campaign's website, logo and literature. And he's trying to underscore his dedication to serving constituents with a focus on local, nonideological issues. You won't find typical Democratic talking points like holding President Donald Trump accountable, expanding access to health care, protecting the environment or civil rights, or combating economic inequality in his campaign ads. His enemies, he says, are current officeholders in both parties, and the causes he cares about are traffic and subway delays.
Rose's political identity depends on his military experience, which he says shows a moral center that would direct his work in Congress. "People putting their differences aside and trying to get the job done," is how Rose characterized in an interview on his time as a platoon leader in Afghanistan. An instance where a Stryker combat vehicle was hit by an improvised explosive device provides his segue into suggesting that Congress' work could easily be as bipartisan as many defense appropriations have been – if only elected leaders were to possess enough courage. "You do not see that in Washington, D.C. You do not see people working together. You do not see people putting country first … one of the few instances of it was an instance where they voted to put armor under my vehicle, which is exactly why I am sitting in front of you today as a congressional candidate."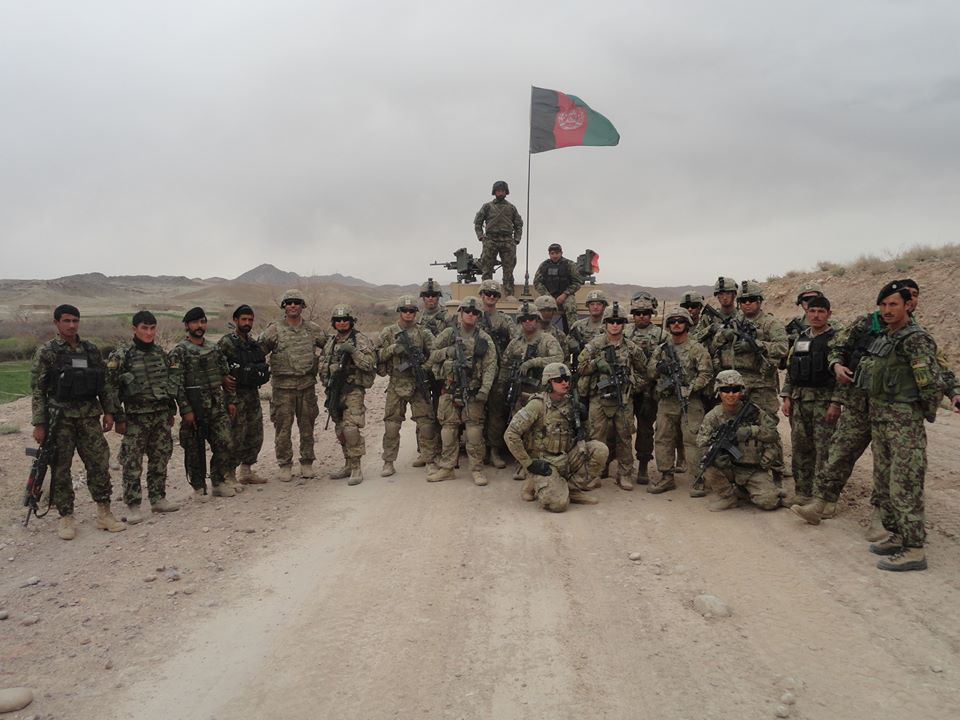 While he has a compelling life story with his military experience, the first-time candidate's ties to the community may be less impressive to Staten Islanders. He is a Brooklyn native who grew up near, but outside, the district and spent years away at school and in the Army before he moved to Bay Ridge three years ago. He worked as an aide to then-Brooklyn District Attorney Ken Thompson where Rose was involved in an initiative called Begin Again, which helped people with outstanding warrants for minor offenses get on the right side of the law. The following year, Rose moved to St. George, Staten Island, with fellow native Brooklynite Leigh Byrne, a fashion stylist whom he married six months ago. Rose worked for one year as chief of staff at Brightpoint Health in the borough before turning toward politics. He hasn't been in the borough nearly as long as Donovan, who served as deputy borough president and Richmond County district attorney.
That has not stopped Rose from claiming an understanding of the borough's concerns. Rose's appeals to an element of borough-based nationalism will determine whether he can win where other Democrats have failed for the past 10 years. That's why Rose's campaign ads decry "bridge traffic at 7 a.m." and "needles in the gutter" – a reference to how the borough has been hit especially hard by the opioid epidemic. Rose also criticizes New York City Mayor Bill de Blasio, who lost Staten Island by 45 percentage points in his re-election campaign last year, for allegedly ignoring the borough. In pledging to focus on local needs, Rose draws a contrast with Donovan who he argues has been a "sellout" for taking $10,000 in campaign contributions from former executives at Purdue Pharma, the maker of the painkiller OxyContin, while failing to address rising opioid abuse on Staten Island. Donovan has since donated that money to charity and fired back at Rose by saying that it is Rose who is beholden to outside interests because of the large amount of money people outside the district have donated to his campaign.
Rose avoids discussing his campaign's connections to national Democratic figures, despite the endorsements of Barack Obama, Joe Biden, Rep. Joe Crowley and House Minority Whip Steny Hoyer. While he is just one of a group of military veterans running for Congress as Democrats, Rose has received more than $130,000 in campaign contributions from the Serve America Victory Fund, founded by Massachusetts Rep. Seth Moulton, according to federal campaign filings. While he acknowledged that he participates in an associated Slack channel where military veteran candidates swap advice and discuss their campaigns, Rose said he has not taken parts in other activities sponsored by the group, such as debate preparations hosted by former Obama campaign officials.
These connections to political figures outside the district is not in line with the message of his centrist campaign, which focuses on nonpartisan, middle-class concerns. Trump carried Staten Island by 15 points in 2016. Recognizing the borough's conservatism, Rose has said that he would not vote for House Minority Leader Nancy Pelosi to be speaker of the House. Trump's popularity in the district also means that Rose has to highlight his opposition to impeaching Trump. At times, Rose has even embraced the "drain the swamp" messaging that helped propel Trump to victory, from decrying the influence of corporate and lobbyist money in elections to bashing Democrats for protecting the carried interest tax loophole. "Donald Trump ran on making our roads and our bridges great again," Rose said in an interview with HuffPost earlier this year. "He ran on draining the swamp. He ran on doing something about the opioid epidemic. He ran on fair taxation. We have not seen hardly anything being done on these very important issues."
Democratic candidates have traditionally done relatively well in the Brooklyn area of the district, even outright winning that area in 2012, 2014, and the 2015 special election. In order to win, Rose would likely have to beat Donovan by large margins in that area and other parts of the district where Hillary Clinton won in 2016, like the North Shore of Staten Island. He also needs to get as many votes as he can in the swing neighborhoods of central Staten Island to offset Republican strength on the white, suburban South Shore. "I think their playbook has been smart," said Richard Flanagan, a political science professor at the College of Staten Island. "(Staten Islanders) don't like that traditional urban liberal under any guise."
The voter registration advantage that Democrats have in the district – roughly 5 to 3 – doesn't translate into reliable electoral support for the party's candidates. The borough president, three members of the state Legislature and two out of its three City Council members are Republicans. State Sen. Marty Golden, a Republican, represents the Brooklyn side of the district. Union membership is relatively high in the district, but it's mostly from relatively conservative blue-collar professions, such as cops, firemen and construction workers than, liberal unions like the service workers in 1199SEIU, who often don't make as much money as firemen and police. "They march to a different beat than 1199," Flanagan said. "So the stuff that's playing well nationally in Democratic districts, like Medicare, it wouldn't play well here."
Add to that key votes that Donovan has taken in Congress that have made him politically immune to some of the Republican Party's more controversial legislation, such as the law that capped federal tax deductions for state and local taxes – effectively forcing residents of areas with high property values and tax rates to pay more in federal taxes – and unpopular efforts to repeal Obamacare.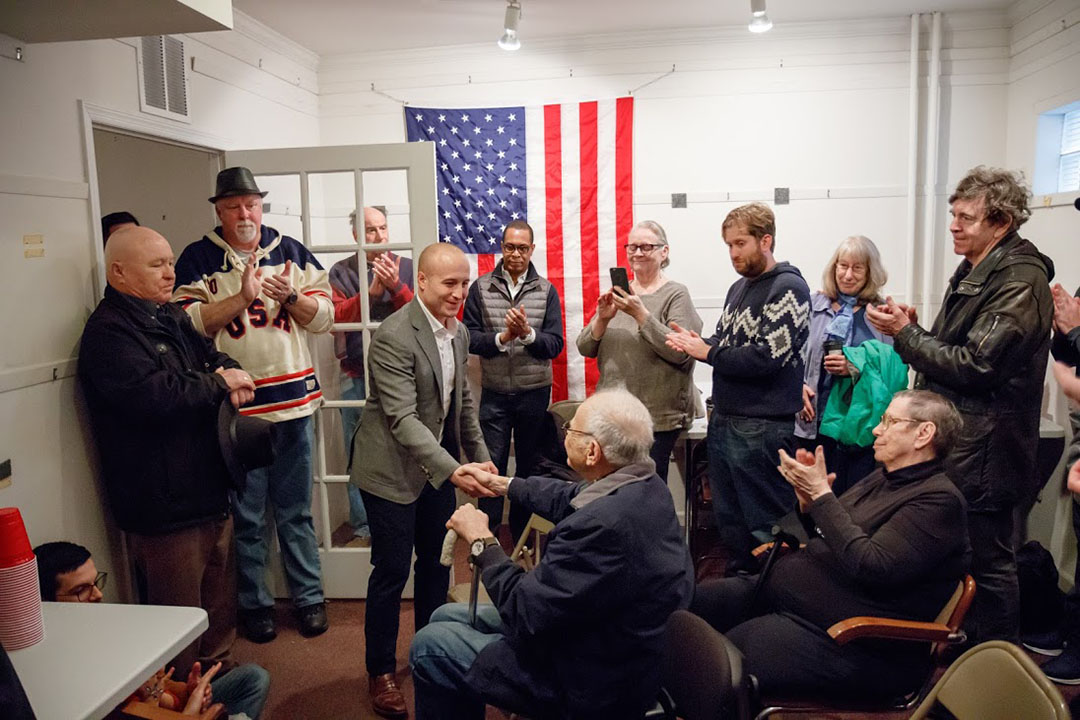 Rose also has to contend with Donovan's long record in the district as a native son, and Donovan is working his Staten Island roots to maximum advantage: He suggested in an interview with City & State that Rose's campaigning on the sixth anniversary of Superstorm Sandy showed that the Democrat is out of step with the sensitivities of longtime residents. "The community knows me. They voted for me in the past," Donovan said. "He's a carpetbagger."
"Although he's low-key, that experience he has has been an added bonus for us because he just has knowledge in-depth of a lot issue areas," Brooklyn Conservative Party Chairman Gerry Kassar said about Donovan.
In a district where recent history shows native Staten Islanders do better in its congressional races, Rose lacks the longtime community ties held by Michael McMahon, the last Democrat to represent the borough in Congress. That he only moved to Staten Island two years ago has become a political liability in the race, including during a recent debate on NY1 where Rose reacted angrily to suggestions by Donovan that the Army veteran was a carpetbagger who only moved to the district to run for Congress. Rose impressively turned the criticism around on Donovan. Noting that he couldn't move to Staten Island while he was on active duty status in the Army until late 2014, he framed Donovan's line as an attack on troops who cannot put down roots back home while they serve overseas. "I would have come here sooner," Rose said with visible indignation. "I was too busy defending my country in Afghanistan and I'm tired of you disrespecting our soldiers."
Rose likes to highlight how a veteran can relate to the sense of service embodied by police and firemen, and to say that nowhere is more welcoming to a veteran than Staten Island, which census data shows has just slightly more veterans than the city at large. In just over a week, Rose will find out whether that is a winning strategy for a Democrat in NY-11.
Powered By
NEXT STORY: Who will win New York's most competitive House contests?