New York City
Previewing the 2018 state Senate elections
A guide to the 2018 New York Senate elections.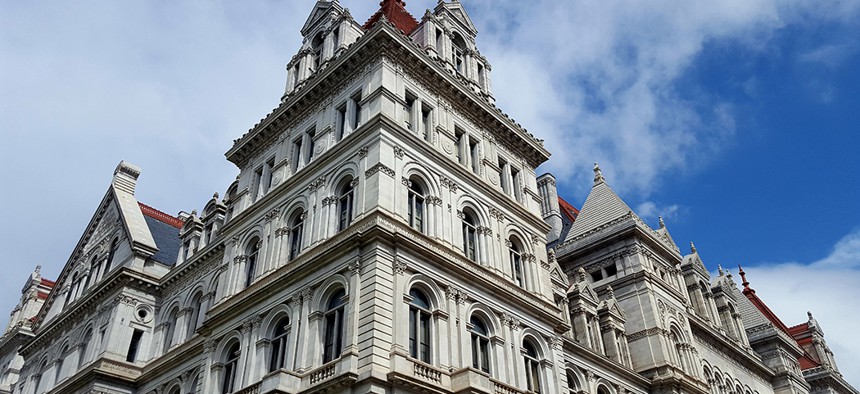 Progressives racked up a number of major wins in September's Democratic primaries, unseating six former Independent Democratic Conference members while democratic socialist Julia Salazar defeated longtime state Sen. Martin Malavé Dilan. But none of those races had any impact on the overall makeup of the state Senate.
Despite a numerical majority for the Democrats, state Sen. Simcha Felder, a nominal Democrat, still gives the Republicans a one-seat majority in the 63-seat chamber by caucusing with the GOP. He has given no indication that he plans to rejoin the Democrats, though depending on the results in November, Democrats may no longer need him.
Now, both the Democratic establishment and the progressive movement are focused on winning the state Senate. Gov. Andrew Cuomo has flexed his muscles so far this election, more so than in past cycles, recruiting strong candidates and pledging to provide aid. He planned to kick off a $2 million ad buy in support of various state Senate candidates. The progressive activist groups that propelled IDC challengers like Alessandra Biaggi and Jessica Ramos to primary victories are shifting their attention to the general election, and one of those groups, No IDC NY, announced its endorsements for a slate of candidates challenging Republican incumbents.
Flipping a single net seat from red to blue in November would put Democrats in control of the entire state government for the first time since 2010. Meanwhile, fending off election threats in what is shaping up to be a difficult year is critical to state Senate Republicans maintaining the party's only hold on state power, especially considering that five seats that had been considered safe are now open thanks to a slew of retirements.
In the latest City & State Political Report, our analysis finds that 14 seats are currently in play. Of the seats up for grabs at the polls, only two are held by Democrats. This could spell trouble for the Republican-controlled state Senate if New York rides what some are calling a national "blue wave." The record turnout in the September primaries also gives credence to the belief that Democrats, who generally struggle in midterm elections, will head to the polls in force come November.
Here is our rundown of the state Senate races to watch. You can give us your predictions for these races at our state Senate poll.
---
SAFE DEMOCRAT: 29
Joseph Addabbo Jr., Robert Jackson*, John Liu*, Jamaal Bailey, Brian Benjamin, Neil Breslin, David Carlucci, Leroy Comrie, Julia Salazar*, Michael Gianaris, Zellnor Myrie*, Brad Hoylman, Brian Kavanagh, Timothy Kennedy, Alessandra Biaggi*, Liz Krueger, Shelley Mayer, Velmanette Montgomery, Kevin Parker, Jessica Ramos*, Roxanne Persaud, Gustavo Rivera, James Sanders Jr., Diane Savino, Luis Sepulveda, Jose M. Serrano, Toby Ann Stavisky, Andrea Stewart-Cousins, Rachel May*
*= defeated incumbent in primary
LIKELY DEMOCRAT: 1
DISTRICT 9 
Todd Kaminsky (incumbent) vs. Francis Becker Jr.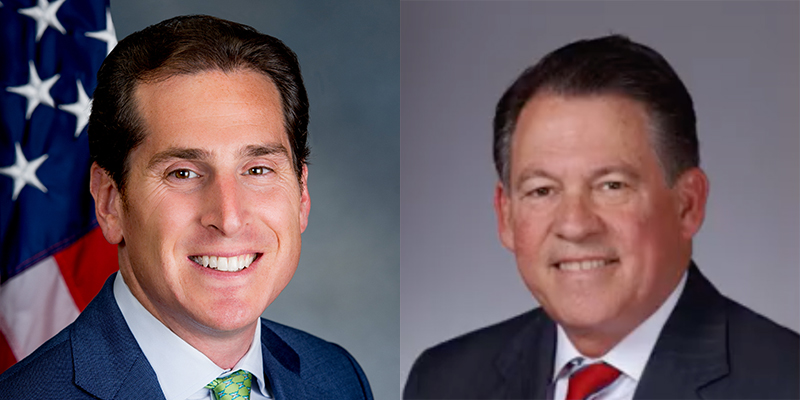 County: Nassau
Last election: Kaminsky 51.69 percent, Christopher McGrath 47.24 percent, Laurence Hirsh 1 percent
2016 presidential election: Clinton +8.3 percentage points
Voter registration: 94,403 active Democrats, 73,197 active Republicans, 50,253 active unaffiliated
State Sen. Todd Kaminsky entered office in a 2016 special election to replace former state Senate Majority Leader Dean Skelos, who left amid corruption charges. Kaminsky won a competitive race in April 2016 against Christopher McGrath, a Republican, and increased his margin of victory slightly in November when he faced off against McGrath in the general election. This time around, Republicans have put up former Nassau County Legislator Francis Becker Jr., who belongs to a well-known political family in the town of Lynbrook – his father, Francis Becker Sr., had been mayor of Lynbrook and his grandfather, Francis J. Becker, was a congressman. However, Becker has only about $24,000 in his campaign chest as of his most recently financial disclosure. Kaminsky, on the other hand, has over $730,000 in his coffers. Additionally, Becker's presence online is minimal. Interestingly, his campaign website does not have an "About Me" section, or a page for his agenda, but does include a meatball recipe.
TOSS-UP: 4
DISTRICT 5 
Carl Marcelino (incumbent) vs. James Gaughran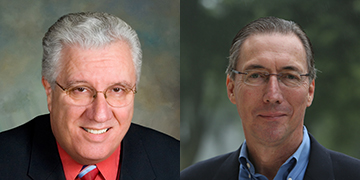 Counties: Nassau and Suffolk
Last election: Marcellino 50.6 percent, Gaughran 49.4 percent
2016 presidential election: Clinton +3 percentage points
Voter registration: 77,226 active Democrats, 72,256 active Republicans, 58,196 active unaffiliated
State Sen. Carl Marcellino has held his seat for 23 years. However, he had a razor-thin margin of victory of only 1.2 percentage points in 2016. Gaughran, the Suffolk County Water Authority chairman who nearly beat Marcellino two years ago, is running again. In what could possibly be a boon for Gaughran is the fact that the district pivoted in the 2016 presidential election. It was carried by Mitt Romney in 2012, but won by Hillary Clinton in 2016. Additionally, Steve Stern managed to flip the 10th Assembly District blue for the first time in 40 years in his April special election. That district heavily overlaps with Marcellino's. Both parties view this as one of the key battlegrounds for control of the state Senate, at least based on the money being spent on the race. The state Senate Republican Campaign Committee has so far spent over $435,000 on Marcellino while the Democratic Senate Campaign Committee has spent over $348,000 on Gaughran. Marcellino has over $163,000 on hand, compared to Gaughran's $76,000, according to their most recent filings.
DISTRICT 7
Elaine Phillips (incumbent) vs. Anna Kaplan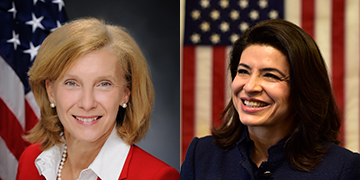 County: Nassau
Last election: Phillips 51.2 percent, Adam Haber 48.8 percent
2016 presidential election: Clinton +12.8 percentage points
Voter registration: 87,591 active Democrats, 63,296 active Republicans, 56,434 active unaffiliated
Elaine Phillips is a freshman state senator who succeeded former Republican state Sen. Jack Martins when he chose not to seek re-election in 2016. That open race between Phillips and Adam Haber was hard fought and very expensive – outside groups spent over $3 million in support of Phillips. Democrats considered Phillips' spending, which was over double what was spent by Haber's campaign, as the key to her victory. However, Haber had name recognition, having run for the seat two years before and Nassau County executive before that. Phillips, previously the mayor of the village of Flower Hill, was far less known, but emerged victorious. This year, she is facing Anna Kaplan, a North Hempstead councilwoman, who has the support of Gov. Andrew Cuomo, is one of the first twoNew York candidates to be endorsed by former President Barack Obama and has been backed by No IDC NY. This time, Phillips has the advantages of incumbency bolstering her odds, but the enthusiasm of Democrats may threaten her seat in a district where Democrats far outnumber Republicans. Additionally, this race appears to be viewed by both parties as one of the most competitive in the state. The SRCC has spent over $461,000 on the race. Although the DSCC has not yet spent any money the race, Cuomo has given Kaplan's campaign $4,000 with the promise of more to come from himself and the party. Phillips has over $477,000 in her war chest, while Kaplan trails with about $166,000.
DISTRICT 8
John Brooks (incumbent) vs. Jeff Pravato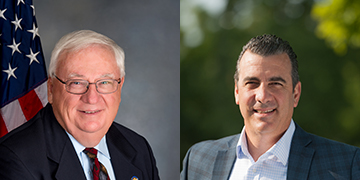 Counties: Nassau and Suffolk
Last election: Brooks 50.11 percent, Michael Venditto 49.89 percent
2016 presidential election: Clinton +2.8 percentage points
Voter registration: 84,845 active Democrats, 74,172 active Republicans, 51,366 active unaffiliated
The district has elected a new senator in each the past two elections since Republican Charles Fuschillo chose not to seek re-election in 2014. In that year, Republican Michael Venditto picked up the seat, which he then barely lost in 2016 to Democrat John Brooks. At the time, Venditto's campaign was rocked by the corruption charges leveled against his father, then-Oyster Bay Supervisor John Venditto, shortly before the election. That scandal helped Brooks squeeze out a victory. Without a corruption scandal to boost him, Brooks may be in a vulnerable position this year, something county Democratic leaders acknowledge. Republicans have tapped Jeff Pravato, the mayor of Massapequa Park, to take on Brooks in one of their key targeted races. They are spending heavily on Pravato, who offers one of their few opportunities to pick up a seat. The SRCC has spent over $396,000 on his campaign so far. Democrats are fighting even harder hold on to the seat, having spent over $536,000 on Brooks' re-election. Pravato has about $73,000 cash on hand, while Brooks has more than $95,000 in his chest, according to their most recent filings.
DISTRICT 39
Tom Basile vs. James Skoufis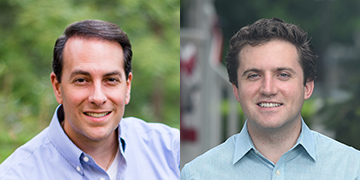 Counties: Rockland, Orange and Ulster
Last election: WilliamLarkin 57.7 percent, Christopher Eachus 42.3 percent
2016 presidential election: Trump +3.5 percentage points
Voter registration: 65,669 active Democrats, 51,595 active Republicans, 38,262 active unaffiliated
Despite initially insisting that he would not retire, state Sen. William Larkin did just that. Unlike in every other vacated Republican state Senate seat, the GOP already had a candidate ready to go. Tom Basile, a Stony Point councilman, had already been campaigning and fundraising in the anticipation of Larkin's retirement, giving him a leg up over Democratic Assemblyman James Skoufis. With Larkin gone, this race could turn out to be especially competitive. Skoufis is a strong candidate with a degree of name recognition and a shot at flipping the long-held Republican seat, and he enjoys Cuomo's support. This is another race that has so far attracted a lot of outside spending by both parties. The SRCC has spent nearly $394,000 on behalf of Basile, while the DSCC has spent almost $358,000 for Skoufis. Basile has about $33,000 cash on hand as of his most recent filings, though Skoufis leads him with nearly $310,000.
LEAN REPUBLICAN: 3
DISTRICT 22
Martin Golden (incumbent) vs. Andrew Gounardes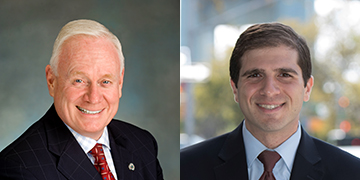 County: Kings
Last election: Golden ran unopposed
2016 presidential election: Trump +0.7 percentage points
Voter registration: 76,015 active Democrats, 32,853 active Republicans, 37,736 active unaffiliated
State Sen. Martin Golden was first elected in 2002, flipping a long-held Democratic seat to the Republicans and becoming one of New York City's few Republican lawmakers. Despite a history of controversial behavior, Golden has easily won re-election year after year, including his last race without any challengers. He also is well-known across the district, and has a reputation of delivering for his constituents. But he is still a Republican in a majority Democratic district in a largely left-leaning city. Andrew Gounardes previously ran against Golden in 2012, losing by a significant margin. But he said this year is different because there is more progressive energy to help spur him to victory. Democrats are also targeting the seat more strongly than in the past, with the DSCC having already spent nearly $44,000 on the race, while the SRCC has so far spent nothing to protect it. Golden comfortably leads the fundraising game with nearly $392,000 in his campaign war chest, while Gounardes has about $100,000 on hand.
DISTRICT 42
Ann Rabbitt vs. Jen Metzger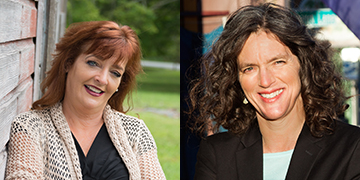 Counties: Delaware, Orange, Sullivan and Ulster
Last election: John Bonacic 61.1 percent, Pramilla Malick 38.9 percent
2016 presidential election: Trump +5.2 percentage points
Voter registration: 64,410 active Democrats, 53,441 active Republicans, 42,785 active unaffiliated
State Sen. John Bonacic's retirement added his seat to the list of competitive races. Prior to that, the seat appeared unlikely to flip, given Bonacic's long tenure in the state Senate and his decisive victories in past elections, including running unopposed more than once. But now that he is out of the running, Democrats will try to flip the seat. Democrat Jen Metzger is a Rosendale councilwoman and former Rosendale deputy mayor. Republican Ann Rabbitt currently serves as Orange County clerk and is a former assemblywoman. A point of note in this race is that the district overlaps with the 19th Congressional District, considered by experts to be a toss-up, where Democrat Antonio Delgado is trying to unseat Republican Rep. John Faso. That dynamic may affect this down-ballot race far more now that the seat is open, and neither candidate has the benefit of incumbency. As of their most recent filings, Metzger has about $222,000 in her coffers, while Rabbitt has about $125,000.
DISTRICT 50
Robert Antonacci vs. John Mannion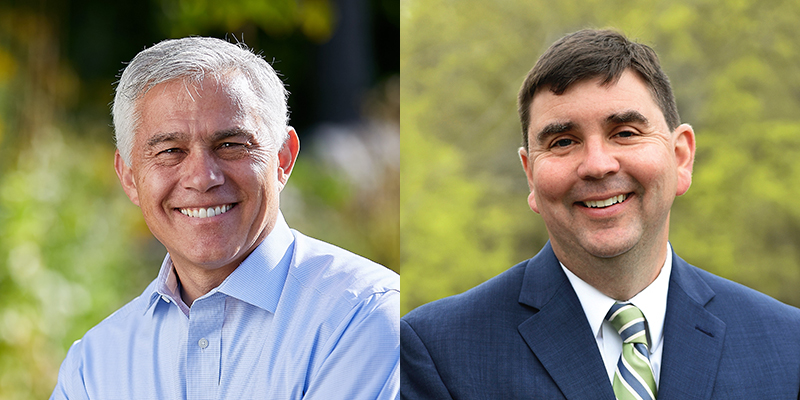 Counties: Cayuga and Onondaga
Last election: John DeFrancisco ran unopposed
2016 presidential election: Clinton +5 percentage points
Voter registration: 61,498 active Democrats, 62,316 active Republicans, 48,740 active unaffiliated
Democrat John Mannion, a high school biology teacher, announced his candidacy before state Sen. John DeFrancisco announced his intention to retire following the lawmaker's unsuccessful gubernatorial bid. Republicans put up Onondaga County Comptroller Robert Antonacci when the seat became open. Although Hillary Clinton carried the district in 2016, the district is one of the few in the state with a Republican voter enrollment advantage, even if it is a slight one. Initially, the race did not appear to be one of the main battlegrounds, despite the seat being open. However, the Democratic Senate Campaign Committee has spent heavily in the race – nearly $417,000. The Senate Republican Campaign Committee, by comparison, has given Antonacci nearly $108,000, among its lowest spending on candidates. Democrats are clearly targeting the district, but based on spending, Republicans may view it as safer than some of the other key races throughout the state. Mannion has $44,000 on hand, according to his most recent filings, while Antonacci has about $258,000.
LIKELY REPUBLICAN: 5
DISTRICT 3
Dean Murray vs. Monica Martinez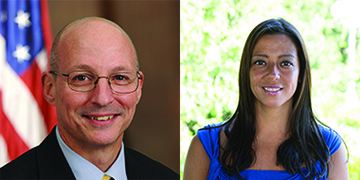 County: Suffolk
Last election: Tom Croci 58.06 percent, John DeVito Jr. 40.74 percent
2016 presidential election: Trump +6 percentage points
Voter registration: 64,337 active Democrats, 56,376 active Republicans, 48,127 active unaffiliated
State Sen. Tom Croci announced in May that he would not seek re-election, instead returning to the Navy and leaving his seat open in November. Gov. Andrew Cuomo is looking to flip the seat and personally lobbied Suffolk County Legislator Monica Martinez to enter the race. She announced her candidacy flanked by the governor, Suffolk County Executive Steven Bellone and Suffolk County Democratic Committee Chairman Rich Schaffer. She is facing Republican Assemblyman Dean Murray. Although there is no public polling in the race, the Martinez campaign released a poll in September funded by Eleanor's List that showed she had a slim lead over Murray. She has just over $36,000 on hand, while Murray has a little under about $53,000.
DISTRICT 4
Phil Boyle (incumbent) vs. Louis D'Amaro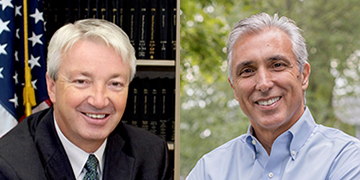 County: Suffolk
Last election: Boyle 62.82 percent, John Alberts 37.18 percent
2016 presidential election: Trump +8.1 percentage points
Voter registration: 69,632 active Democrats, 63,133 active Republicans, 51,368 active unaffiliated
Republican state Sen. Phil Boyle took the place of the late state Sen. Owen Johnson in 2012, apparently continuing a controversial agreement Johnson had with Suffolk County Democratic Committee Chairman Rich Schaffer to keep the seat red. However, this year may be different. While Schaffer in the past has failed to recruit strong candidates and offered lukewarm support to the little-known challengers, as he had originally done this race, Cuomo's involvement changed the dynamic. The governor personally recruited former Suffolk County Legislator Louis D'Amaro to challenge Boyle, and Schaffer got on board. Involvement from Cuomo could undercut the status quo that kept Boyle's seat out of Democratic hands. But the race will still be a tough one, with Schaffer telling City & State earlier this year that to beat Boyle, a challenger would need "spend over $1 million." Boyle has a little under $181,000 in his coffers as of their most recent filings, and D'Amaro has about $28,000.
DISTRICT 6
Kemp Hannon (incumbent) vs. Kevin Thomas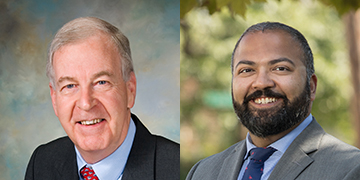 County: Nassau
Last election: Hannon 53.8 percent, Ryan Cronin 46.2 percent
2016 presidential election: Clinton +2.7 percentage points
Voter registration: 81,229 active Democrats, 73,578 active Republicans, 47,995 active unaffiliated
Based purely on numbers, state Sen. Kemp Hannon may have some vulnerability come November. He did not win a landslide victory in 2016 and his district was carried by Hillary Clinton in the presidential election. However, Hannon has held his seat for decades, having first been elected in 1989. Attorney Kevin Thomas has the support of No IDC NY and about $41,000 cash on hand, while Hannon has an impressive $458,000, according to his most recent filing.
DISTRICT 40
Terrence Murphy (incumbent) vs. Peter Harckham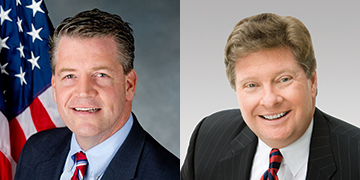 Counties: Dutchess, Putnam and Westchester
Last election: Murphy 57.76 percent, Alison Boak 42.24 percent
2016 presidential election: Clinton +6.9 percentage points
Voter registration: 70,498 active Democrats, 59,222 active Republicans, 49,686 active unaffiliated
State Sen. Terrence Murphy's seat has long been held by a Republican despite a large Democratic voter enrollment advantage. Democrats are looking to capitalize on that this year in a district that voted for Obama in 2012 and Clinton in 2016. Democrat Peter Harckham won the September primary in order to take on Murphy. Harckham has the support of Cuomo, his former boss, who has said he will host a fundraiser for Harckham. He also has the Working Families Party line. Harckham still faces an uphill battle as the election nears, though. Murphy has about $383,000, as of his most recent filing, while Harckham has about $30,000.
DISTRICT 41
Sue Serino (incumbent) vs. Karen Smythe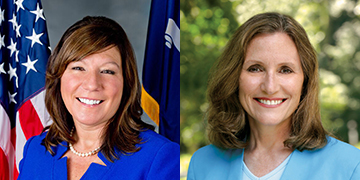 Counties: Dutchess and Putnam
Last election: Serino 55.44 percent, Terry Gipson 44.56 percent
2016 presidential election: Clinton +1.3 percentage points
Voter registration: 66,832 active Democrats, 54,262 active Republicans, 49,853 active unaffiliated
State Sen. Sue Serino's district has been targeted by Democrats in the past, and the party succeeded in 2012 when Terry Gipson defeated then-incumbent Stephen Saland. Gipson was then knocked out by Serino in 2014 in a closely watched and competitive race. He ran again in 2016, and Serino won more decisively, but by no means in a landslide. The incumbent now faces Democrat Karen Smythe this year. Smythe has the support of the Working Families Party as well as the progressive group No IDC NY. Cuomo has said he plans schedule a fundraiser on her behalf. Serino had $211,000 in her campaign coffers according to her most recent financial disclosure, while Smythe has just under $144,000 on hand after significant spending.
DISTRICT 43
Daphne Jordan vs. Aaron Gladd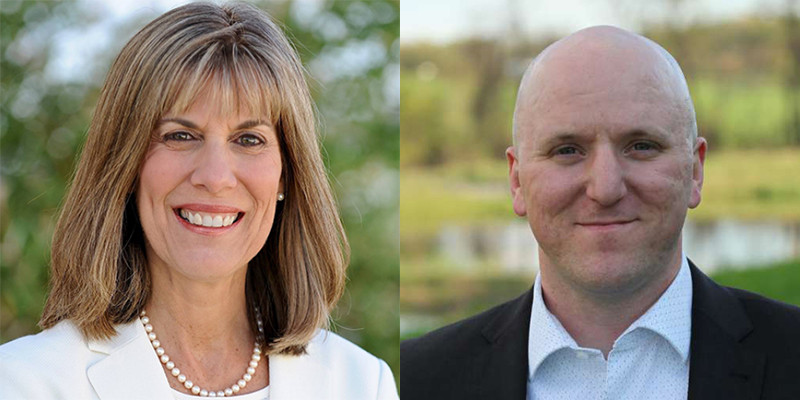 Counties: Columbia, Rensselaer, Saratoga and Washington
Last election: Kathleen Marchione 61.17 percent, Shaun Francis 36.43 percent
2016 presidential election: Trump +2.9 percentage points
Voter registration: 57,955 active Democrats, 63,958 active Republicans, 53,234 active unaffiliated
By all rights, the seat being vacated by state Sen. Kathleen Marchione should be fairly safely Republican. It has been in Republican hands for decades, has a Republican voter enrollment advantage and voted for President Donald Trump in the 2016 election. However, the race has taken a few surprising turns. Perhaps most notably, former state Sen. Roy McDonald, the Republican who represented the district before Marchione, endorsed Gladd over Jordan, crossing party lines to offer his support. Marchione endorsed Jordan to succeed her. Marchione defeated McDonald in a 2012 primary and knocked him out of office, so his endorsement may represent some lingering animosity toward the woman who unseated him. Additionally, Cuomo endorsed Gladd, who is a former staffer, fairly early in the race. Republicans are still investing in the race, having spent about $102,000 so far. While they have spent more heavily in other parts of the state, the sum is evidence that the SRCC is actively trying to defend the seat. The DSCC, on the other hand, has not invested in the race yet. However, Gladd still holds a significant fundraising advantage over Jordan, with nearly $261,000 on hand going into November, compared to her nearly $55,000.
SAFE REPUBLICAN: 19
Kenneth LaValle, John Flanagan, Andrew Lanza, Chris Jacobs, Betty Little, George Amedore Jr., Joseph Griffo, Patty Ritchie, James Tedisco, James Seward, Fred Akshar, Pamela Helming, Rich Funke, Joseph Robach, Cathy Young, Thomas O'Mara, Patrick Gallivan, Michael Ranzenhofer, Robert Ortt
WILD CARD: 1
DISTRICT 17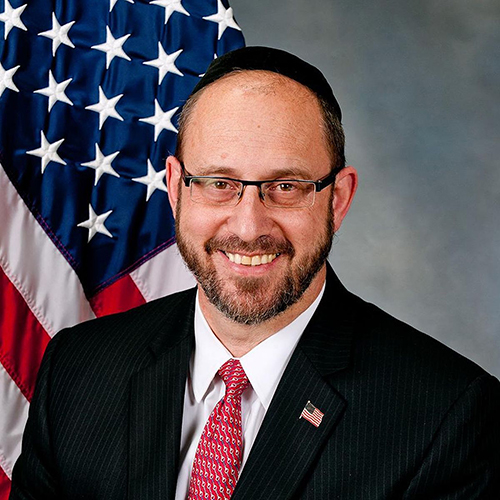 Simcha Felder
County: Kings
Last election: Ran unopposed
2016 presidential election: Trump +8.1
Voter registration: 79,887 active Democrats, 23,585 active Republicans, 30,789 non-affiliated 
State Sen. Simcha Felder, a Democrat who has caucused with Republicans his entire time in Albany, fended off his first-ever Democratic primary challenger, Blake Morris. Felder now plays the role of kingmaker, giving state Senate Republicans their one-seat majority by caucusing with them. But there's always a chance he could try to rejoin the Democrats, especially if they win enough seats to seal a majority without him.
Powered By
NEXT STORY: Bombs in New York and a governor's debate