Coronavirus
NY releases racial COVID-19 data
After several lawmakers and politicians called upon the city and state government to release the racial demographics of COVID-19 patients, they have agreed to do so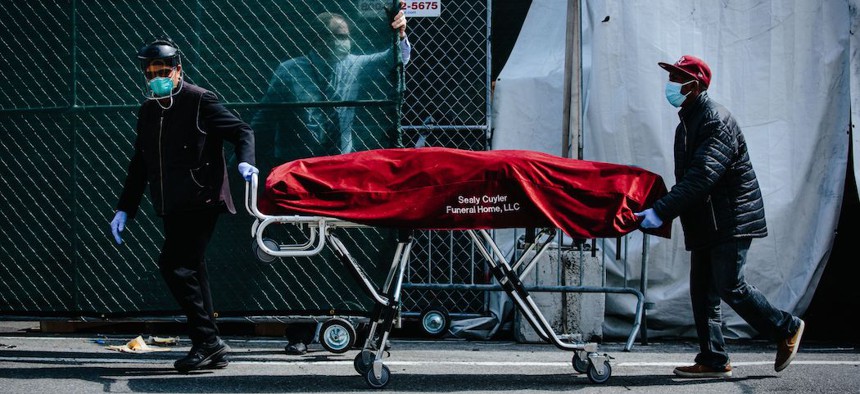 On Tuesday, responding to pressure from state lawmakers, New York City and New York state announced that moving forward they will be releasing racial data on COVID-19 patients.
Preliminary data released by the New York City on Wednesday revealed that Latino and black New Yorkers are dying from the new coronavirus at higher rates than non-Latino whites and Asian Americans. Latinos account for 34% of all fatalities and African Americans account for 28%, whereas Latinos and blacks are 29% and 22% of the city's residents, respectively. "The kind of health disparities that we've known for too long are clearly evidenced now in this crisis," New York City Mayor Bill de Blasio said during an appearance on Fox 5, Wednesday.
New York City Public Advocate Jumaane Williams has been an especially fierce critic of the city's lack of data regarding the racial breakdown of its COVID-19 patients. On April 2, Williams wrote a letter addressed to de Blasio and the city's Health and Hygiene Commissioner Dr. Oxiris Barbot asking that racial data be shared with the public to provide the city with insights on who is suffering most from the contagious virus.
"Knowing which communities are most heavily impacted by COVID-19 is challenging when there is no data available for which racial demographics are testing positive, needing hospitalization, recovering from COVID-19, and dying as a result of COVID-19," Williams wrote. "Tracking and publishing this data is critical to facilitating the allocation and distribution of resources to the areas most in need."
The city's data had already revealed that people in lower-income neighborhoods are more likely to contract and die from COVID-19 than others. The neighborhoods with the highest infection rates are immigrant-heavy working-class neighborhoods in Queens and residents of the Bronx have the highest mortality rate of those infected.
De Blasio explained during a press conference on Tuesday that collecting racial data hasn't been a priority as the city is racing to provide patients with care. "In a crisis atmosphere where healthcare is being provided rapidly to everyone that can be reached, that's been less of a focus to get the ethnicity data," he said.
One of Gov. Andrew Cuomo's top aides, Melissa DeRosa, who was also at the briefing, added that hospitals don't typically report "race information directly to the state," which requires the state to do its own research. "So what we end up doing on the back-end is calling the coroners' offices around the state, after the death has been reported, so there has been a lag," DeRosa said. "We understand people want that information. We want that information, too."

New research has indicated that African Americans in other states are getting infected and dying from COVID-19 at a much higher rate than most. That data has piqued interest in the racial breakdown of the virus – as well as the rest of the country's. "Communities of color have always been excluded, exploited, and vulnerable to attack in America, so it was inevitable that the coronavirus would come for us," journalist Barrett Holmes Pitner writes for the Daily Beast. "Tragically, our society still needs data to prove the possibility of the inevitable, and now the data is pouring in."