Long Island Power 50
Recognizing Long Island's most influential and powerful people.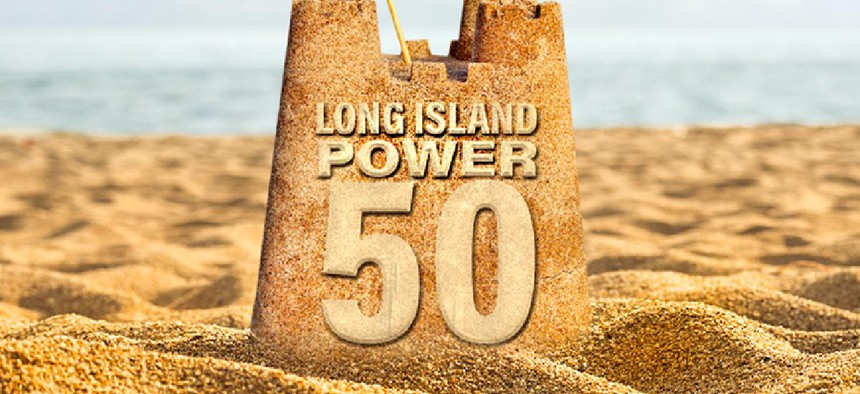 Even if you've never been to Long Island, you've probably heard of the Hamptons, a summer sanctuary for the rich and the well-connected. You may know that plenty of New York City families moved to Long Island a generation or two ago, when they had the money to afford it. And you might recall that Billy Joel was raised there too.
But there's a lot more to Long Island than that.
Nassau and Suffolk counties boast world-class research facilities, nationally known academic institutions and top-notch companies. The region is home to plenty of entrepreneurs, business founders, real estate developers, consultants, communications executives and more. And while it has a reputation for being white and wealthy, it is also destination for immigrants and is more diverse than many realize.
In this special list, we took a closer look at these Long Island leaders to identify who the real movers and shakers are in driving the agenda in the region – and the state as a whole. Since we cover politicians on a day-to-day basis, we limited this list to those who are not strictly in government but instead influence it from the outside.
We partnered on this project with Jennifer Solomon, a Long Island communications professional. Solomon reached out to insiders and experts to compile this list, ranking each person based on their accomplishments, sway in political and policy matters, economic clout, philanthropic efforts, ties to powerful politicians and the constituencies they represent.
It's worth noting that many of the people on this list are white and male – an imbalance that simply reflects reality as best as we could tell. We sought to balance that by presenting an additional – and more diverse – list of younger Long Islanders on the rise.
Without further ado, we're pleased to present the Long Island Power 50.
---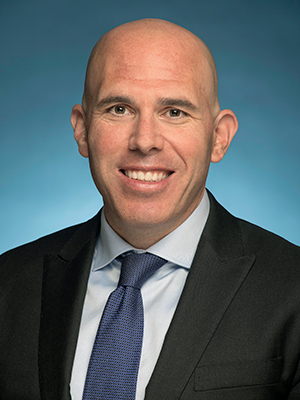 1. Scott Rechler
Chairman and CEO, RXR Realty LLC
As a leading real estate developer in New York state, with over 500,000 square feet in development on Long Island (as of the last quarter of 2017), Scott Rechler has spent his career building up the region. Now, in addition to running RXR Realty, Rechler's position on the Metropolitan Transportation Authority board and his role as chairman of the Regional Plan Association have positioned him to effect meaningful (although occasionally resisted) change for residents across Nassau and Suffolk counties. Rechler is "in the room where it happens" when it comes to Long Island's most urgent and contentious issues: enhanced connectivity to New York City, transit-oriented development, downtown revitalization, affordable housing and sustainability. A Long Island native, Rechler has been characterized as a problem-solver. His ability to make allies of elected officials has elevated his influence behind the scenes and amplified it in the public sphere. If his "roll up your sleeves" attitude toward economic development and regional sustainability is contagious, Long Island could be headed toward a brighter future.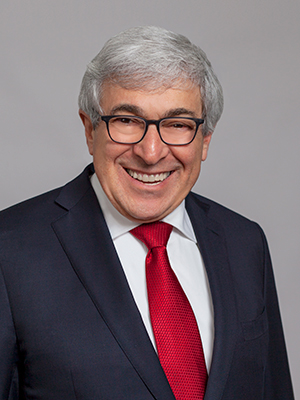 2. Stanley Bergman
Board Chairman and CEO, Henry Schein
In all of Long Island, there is only one Fortune 500 company, and Stanley Bergman is its board chairman and CEO. Headquartered in Melville, Henry Schein is a manufacturer and distributor of dental, medical and animal health products and services. Bergman, who has run the show since 1989, oversees more than 22,000 employees and operations or affiliates in 34 countries. Local, national and international politicians and policy wonks seek out his counsel on matters of business, international trade and health care. He was recently credited with leading the company through a period of growth, moving from No. 243 on the Fortune 500 list last year to No. 238 this year, its 15th straight year on the list. Bergman has close ties with a number of academic and medical institutions, including New York University and Stony Brook University. He also founded and serves as chairman of the Henry Schein Cares Foundation, which is dedicated to expanding access to care for at-risk and underserved populations, with a focus on wellness and prevention, disaster relief and emergency preparedness and education for health care professionals.
3. James Simons
Founder, Renaissance Technologies
Mathematician. Hedge fund founder. Code breaker. Professor. Billionaire. Philanthropist. James Simons, the founder of Renaissance Technologies, is unquestionably one of Long Island's most interesting, most private and most influential notables. He was tied at No. 52 on Forbes 2018 list of the world's richest people and has been called "the world's smartest billionaire" by The Financial Times. He also made Bloomberg Markets' 50 Most Influential people list. According to the Center for Responsive Politics, Simons ranked fifth among donors to federal candidates in the 2016 election cycle. Aside from his personal contributions that mostly supported Democratic candidates, the hedge fund he founded spent millions lobbying Congress to change the tax code and oversight of money managers. While his political footprint is more national and statewide in scale, Simons is a key player in Long Island's philanthropic circles. Simons is responsible for the largest single gift ever given to a SUNY school, having donated $150 million to Stony Brook University – where he was a professor and chairman of the math department – for the creation of the Simons Center for Geometry and Physics. He is also on the board of the partnership that manages the Brookhaven National Laboratory.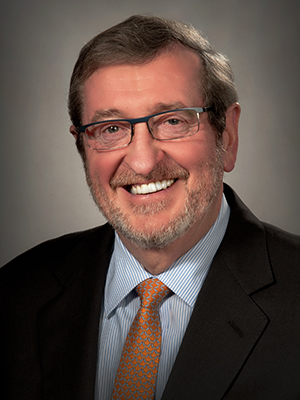 4. Michael Dowling
President and CEO, Northwell Health
As president and CEO of Northwell Health, the state's largest private employer, Michael Dowling oversees 66,000 employees, 23 hospitals, 6,675 hospital and long-term care beds, 645 outpatient physician practices and a comprehensive list of long-term care services. In a region where consensus is rare, most Long Islanders would agree that there are few better connections to have than one with Dowling. Having just received $30 million from the state for the Feinstein Institute for Medical Research, and having recently purchased a new building in Queens, Dowling has shown no sign of slowing down when it comes to regional expansion. He continues to solidify his status as a thought leader by seeking out strategic alliances, investing in innovative research and discussing the trajectory of the American health care system. Prior to joining Northwell Health in 1995, Dowling served as a senior vice president at Empire Blue Cross Blue Shield, and before that, as state director of health, education and human services as well as deputy secretary to the governor. He was also the commissioner of the state Department of Social Services.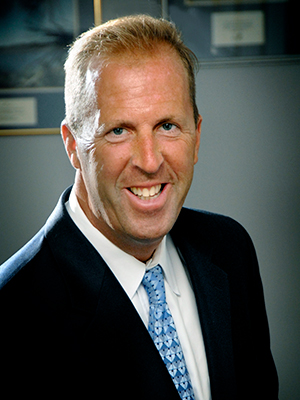 5. Kevin Law
President and CEO, Long Island Association
Kevin Law, the Long Island Association president and CEO, knows that business on Long Island is not just business. With 11 major industry sectors, the region's complex and diverse economy often lends itself to conflicting interests. Law – who has a background in government and, appropriately, in law – has developed a comprehensive vision for the region, and has hand-picked an ambitious and evolving collection of projects. Evident by his involvement in the successful campaign for a third track on the Long Island Rail Road and his support for a "research corridor," which recently received $72 million from the state, Law has the business and government experience, political clout and relationships to get the job done. His background includes stints with The Nature Conservancy, as deputy Suffolk County executive and CEO of the Long Island Power Authority, contributing to his ability to facilitate relationships and foster collaboration. He serves as co-chairman of the Long Island Regional Economic Development Council, chairman of the Long Island Housing Partnership and on the board of Accelerate Long Island.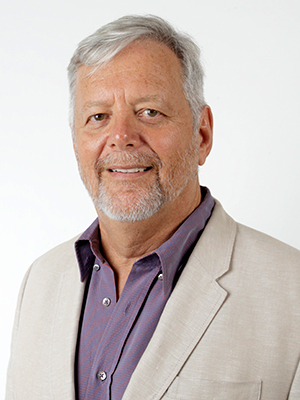 6. Patrick Dolan
Owner, Newsday Media Group; Senior Network Adviser, News 12 Networks
The Dolan family has been Long Island royalty for decades, and through their stake in the local news media market, they continue to influence public opinion in the region. As majority owner of Newsday Media Group and senior network adviser to News 12 Networks, Patrick Dolan holds the key to local broadcast and print coverage for every politician, candidate, activist and nonprofit with a message to get out. While Patrick keeps a lower profile than his father Charles and brother James, his influence may be felt the most deeply by the Long Island public, who largely consider Newsday their paper of record. Newsday recently reaffirmed its commitment to its print edition after entering a contract with The New York Times Co. around production and distribution. Dolan has an impressive set of credentials in news, having spent time at CNN, WSAV in Savannah, Georgia, and WPIX in New York City. He has been recognized multiple times by the Press Club of Long Island, Radio Television Digital News Association, the New York Associated Press, New York Festivals and the New York chapter of the National Academy of Television Arts and Sciences.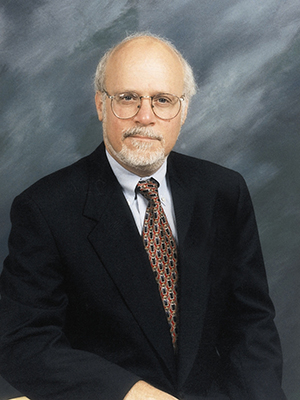 7. Stuart Rabinowitz
President, Hofstra University
Since Stuart Rabinowitz became Hofstra University president in 2001, the university has added entirely new schools, increased its endowment, achieved upgraded ratings from Moody's Investors Service and elevated the academic caliber of its student body. All of this has contributed to Rabinowitz's gravitas in the region, but he has also earned a unique admiration from politicos as Hofstra has become a quasi-holy ground as the first (and only) university in U.S. history to host a presidential debate in three consecutive elections. His influence reaches from the halls of Nassau County government, where he is a former chairman of the Nassau County Local Advisory Board and a member of the Nassau County Commission on Government Revision, to Albany, where as co-vice chairman of Gov. Andrew Cuomo's Long Island Regional Economic Development Council since 2011, he helped to bring $571 million to Long Island for 688 projects. He remains involved in Accelerate Long Island, the Long Island Regional Advisory Council on Higher Education, the Long Island Software & Technology Network and the Commission on Independent Colleges and Universities.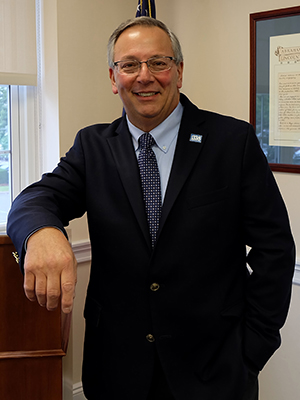 8. John Durso
President, Long Island Federation of Labor
With New York state leading the nation in unionization and nearly a quarter of all Long Island employees holding union cards, union leaders like John Durso wield a tremendous amount of power in local politics. As president of Local 338 Retail, Wholesale, Department Store Union/United Food and Commercial Workers since 1999, and president of the AFL-CIO's Long Island Federation of Labor (one of the largest central labor councils in the United States), Durso has mastered the art of negotiation in more ways than one. He is a boisterous advocate for infrastructure, transportation and public works projects, such as the Ronkonkoma Hub and offshore wind, and is an unapologetic supporter of policies and politicians that enrich and empower the region's 300,000 union members. Durso was also part of Nassau County Executive Laura Curran's transition team, and continues to be a lifetime member of the New York branch of the NAACP, while serving on the boards of several top nonprofits and associations. Throughout the year, he can be found leading union troops at rallies supporting labor-friendly policies or protesting against unfavorable legislation.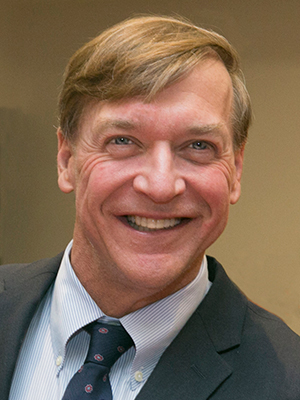 9. Samuel Stanley
President, Stony Brook University
As president of Stony Brook University, Dr. Samuel Stanley has advised local, state and federal politicians and agencies on everything from higher education to scientific innovation to economic development. According to its website, the university generates an estimated $4.7 billion in annual economic impact for the region and $160 million in revenue annually from its research enterprise. Stanley's experience as a physician, professor and highly regarded biomedical researcher has enabled him to elevate Stony Brook's strengths, expand its reach and magnify its influence. His growing national profile further validates his power, not only within the region, but also to the national research community. He is chairman of the National Science Advisory Board for Biosecurity, which advises the U.S. government on issues related sensitive biological research, and is board chairman of Brookhaven Science Associates, which manages Brookhaven National Laboratory on behalf of the U.S. Department of Energy. Additionally, he serves on Gov. Andrew Cuomo's Long Island Regional Economic Development Council and is a member of the boards of the Association of American Universities and the Long Island Association.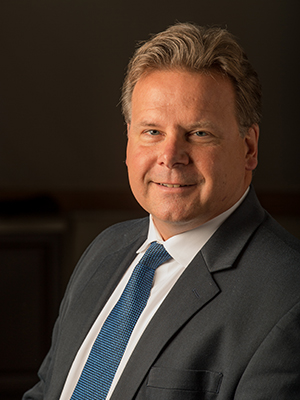 10. Daniel Eichhorn
President and COO, PSEG Long Island
Daniel Eichhorn is the man in charge of keeping Long Island's lights on. As president and chief operating officer of PSEG Long Island, he oversees the operations of Long Island Power Authority's electric grid. Given Long Island's history of storm-related outages, outdated infrastructure and expensive electricity, his is not a job for the faint of heart. However, under Eichhorn's watch PSEG has met goals for customer satisfaction, renewable energy and regulatory performance, and received the top designation from the American Public Power Association for providing "reliable and safe electric service" to LIPA's more than 1.1 million customers. Eichhorn has continued to work on upgrading the utility's electrical infrastructure, elevating substations and installing more storm-resistant utility poles and wires, plus he has proposed converting the area to smart meters. He has also mobilized teams, vehicles and equipment to assist in Puerto Rico's recovery from Hurricane Maria, and refocused efforts to help customers lower their bills through energy efficiency measures. He serves on the boards of the Long Island Association, the United Way of Long Island and Island Harvest.
Correction: The record-breaking amount James Simons gave to Stony Brook was $150 million. The amount was incorrect in an earlier version of this story.