The 2019 Law Power 50
Recognizing the 50 most powerful people in New York politics working in law.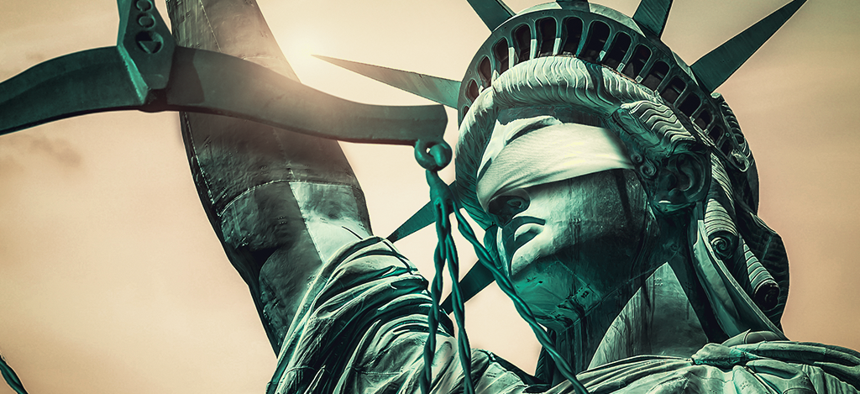 Law underpins much of what drives politics and policy in New York. From legislating to lobbying, from courtroom battles to campaign challenges, the state's legal professionals are integral players on everything from elections to land use to criminal justice to labor to health care – and the list goes on and on.
Our inaugural list of the state's 50 most influential lawyers highlights the breadth and versatility of the legal profession, featuring leaders who have advised Gov. Andrew Cuomo and New York City Mayor Bill de Blasio, served as top prosecutors at the city, state or federal levels, represented victims of police brutality or sexual harassment, and made their mark on New York government through their work on major real estate developments or hot-button policy debates.
This being New York, it will come as no surprise to City & State readers that some of the names at the top of our Law Power 50 list could have been plucked from national headlines for protecting high-profile defendants, filing legal challenges against the Trump administration or advancing the #MeToo movement.
We reached out to legal experts to compile this list, ranking each person based on their achievements, track record and their sway with powerful politicians. Since we cover elected officials on a day-to-day basis, we limited this list to those who are not strictly in government but instead influence it from the outside.
We're pleased to introduce our inaugural City & State Law Power 50.
1. Benjamin Brafman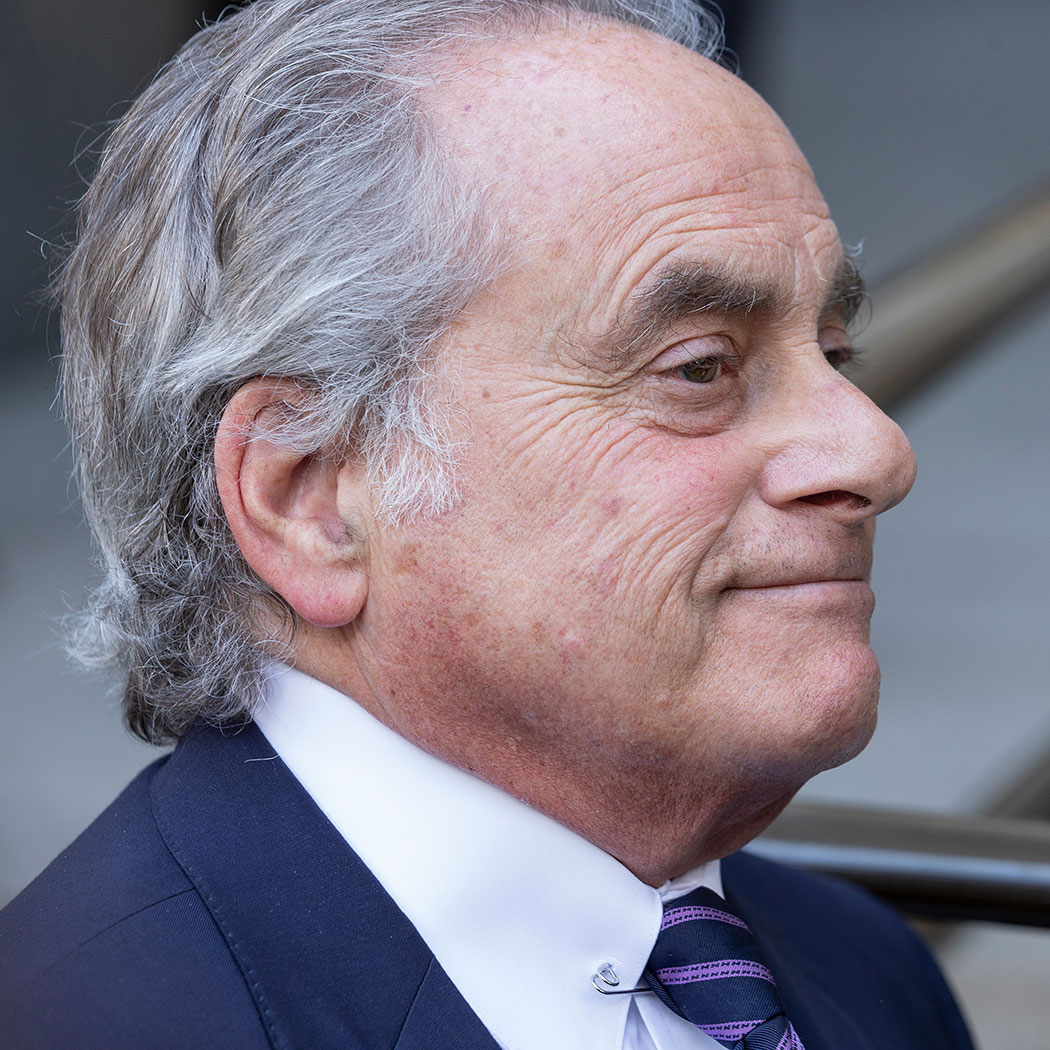 Founder
Brafman & Associates
Maybe even more than his four decades of experience, Benjamin Brafman is known for his quick wit (which frequently makes jurors laugh), his masterful cross-examinations and his list of high-profile clients. Brafman has defended the likes of Jay-Z and Sean Combs, mobsters including John Gotti's right-hand man, "Sammy the Bull" Gravano, and until recently, the infamous Hollywood mogul Harvey Weinstein (though the two parted ways in January).
The son of Jewish immigrants, Brafman was recently described by Esquire as a "born fighter." After working as an assistant district attorney under Robert Morgenthau, the legendary Manhattan district attorney, Brafman opened his own firm, Brafman & Associates, thanks to a $15,000 loan from his in-laws. That was back in 1980, and the criminal defense lawyer has been gaining prestige and clients ever since. Brafman frequently butts heads with the government, like in the late 1980s during the crackdown on the Mafia, or in 2003 when he was up against future FBI Director James Comey, or more recently, when Brafman was still working with Weinstein.
2. Donna Lieberman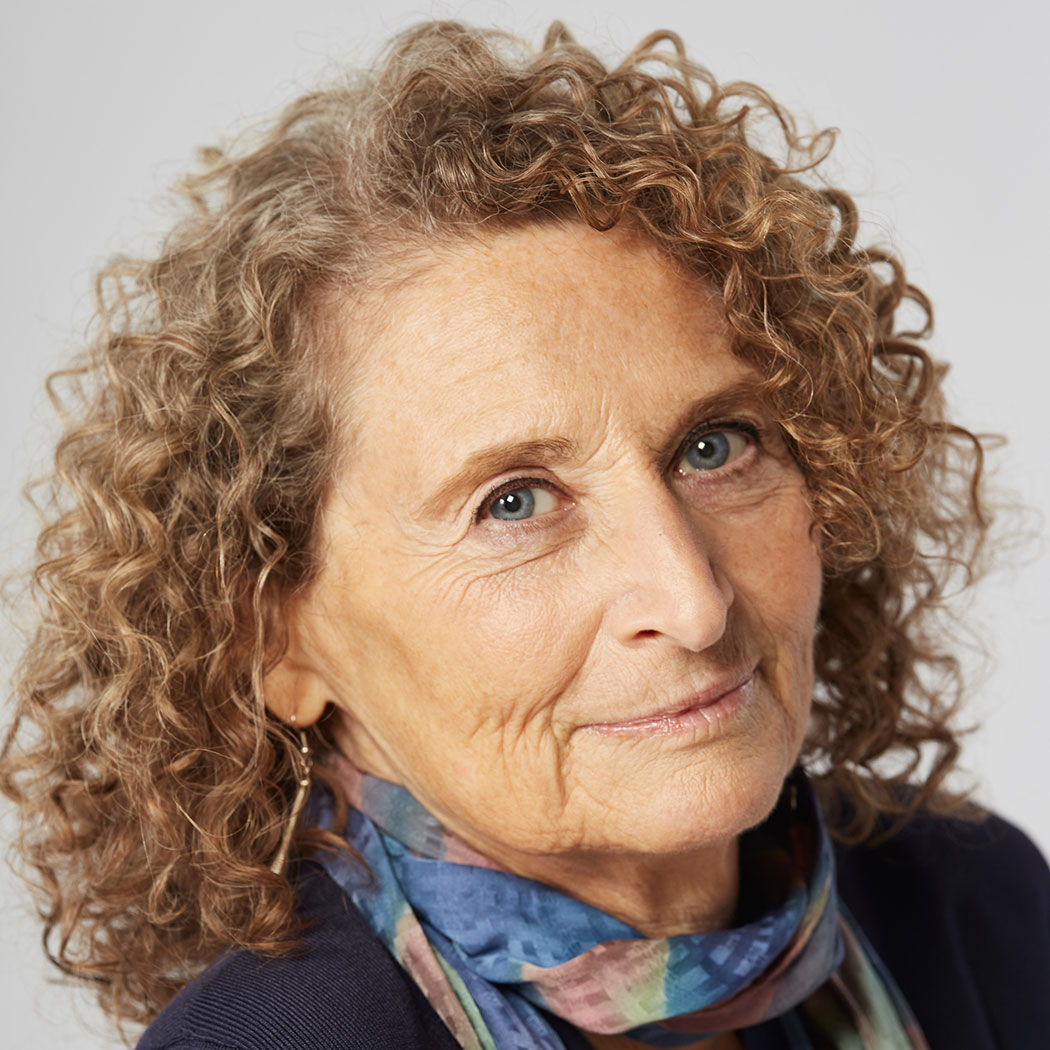 Executive Director
New York Civil Liberties Union
Donna Lieberman was born into a family whose members in their own ways all fought for equality, justice and peace. So it made sense for her to go to law school and become a "people's lawyer." Lieberman has been leading the New York Civil Liberties Union since 2001, and under her leadership the organization has developed a strategy combining "litigation, public education, advocacy and lobbying to promote and protect civil rights and civil liberties." Currently, the New York Civil Liberties Union has more than 185,000 members and eight offices around the state. She also founded the organization's reproductive rights program, making it the only legal organization in New York state that focuses on reproductive rights.
During Lieberman's tenure, the New York Civil Liberties Union has focused on reforming, among other policies, stop and frisk, "broken windows" policing and solitary confinement in state prisons and local jails. As for her leadership style, Lieberman has said that she strives to be a "visionary" and hopes to be "inclusive and respectful."
3. Jerry Goldfeder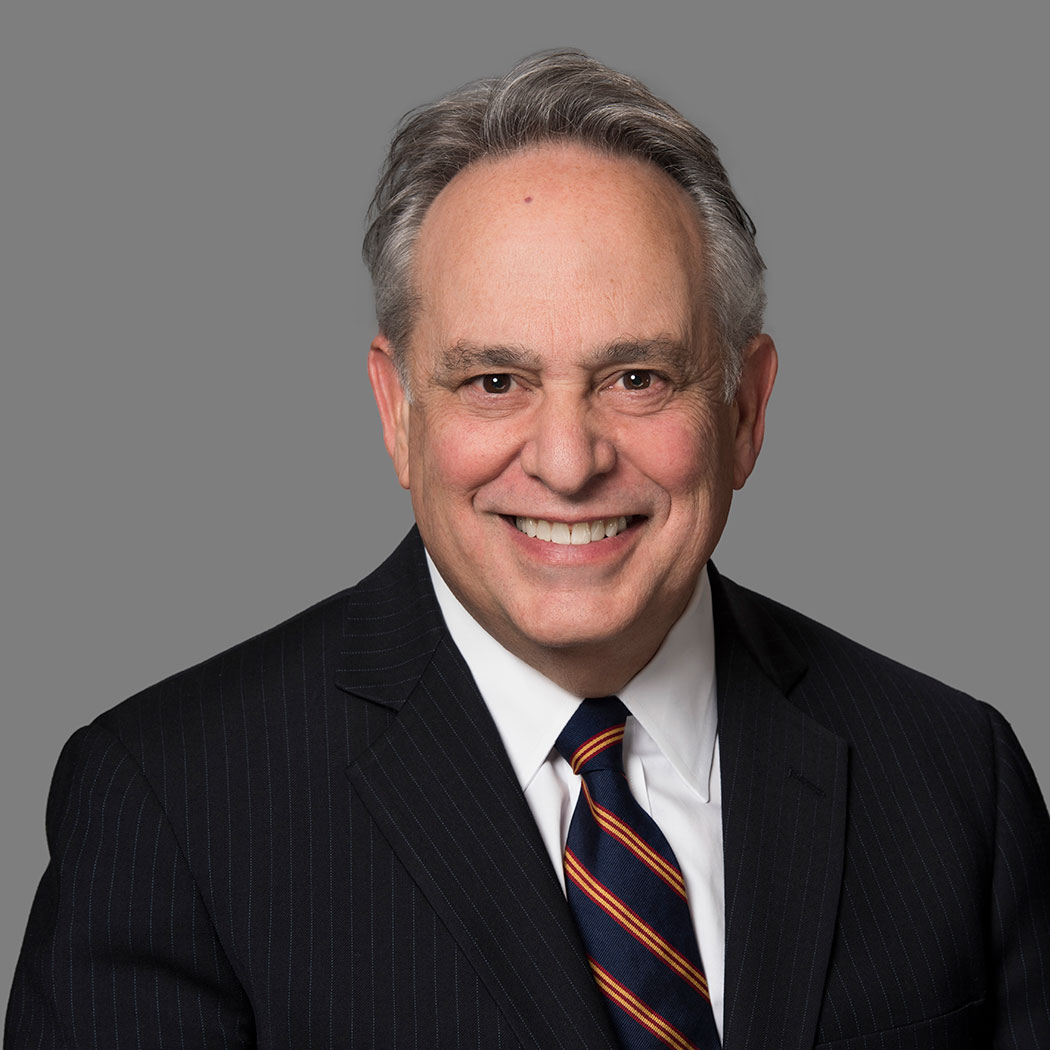 Special Counsel
Stroock & Stroock & Lavan
Jerry Goldfeder, an election, voting and campaign finance attorney – and a mainstay of New York's political class – has been in the profession for more than 35 years. He has represented names as big as Hillary Clinton and Barack Obama, as well as members of the New York state Legislature and the New York City Council. Now a special counsel at Stroock & Stroock & Lavan, Goldfeder once served as special counsel for public integrity to then-state Attorney General Andrew Cuomo. He spent decades before that frequently participating in politics and working with ballot lawsuits, residency disputes and recount battles in the city and the state.
Goldfeder also spent the past three years as chairman of the New York City Bar Association's Committee on New York City Affairs and chairs the New York City Bar Association Task Force on the Charter Revision Commission.
As a professor at both Fordham University Law School and the University of Pennsylvania Law School, Goldfeder teaches future generations. He also documented his knowledge in "Goldfeder's Modern Election Law," which is in its fifth edition.
4. Jonathan Lippman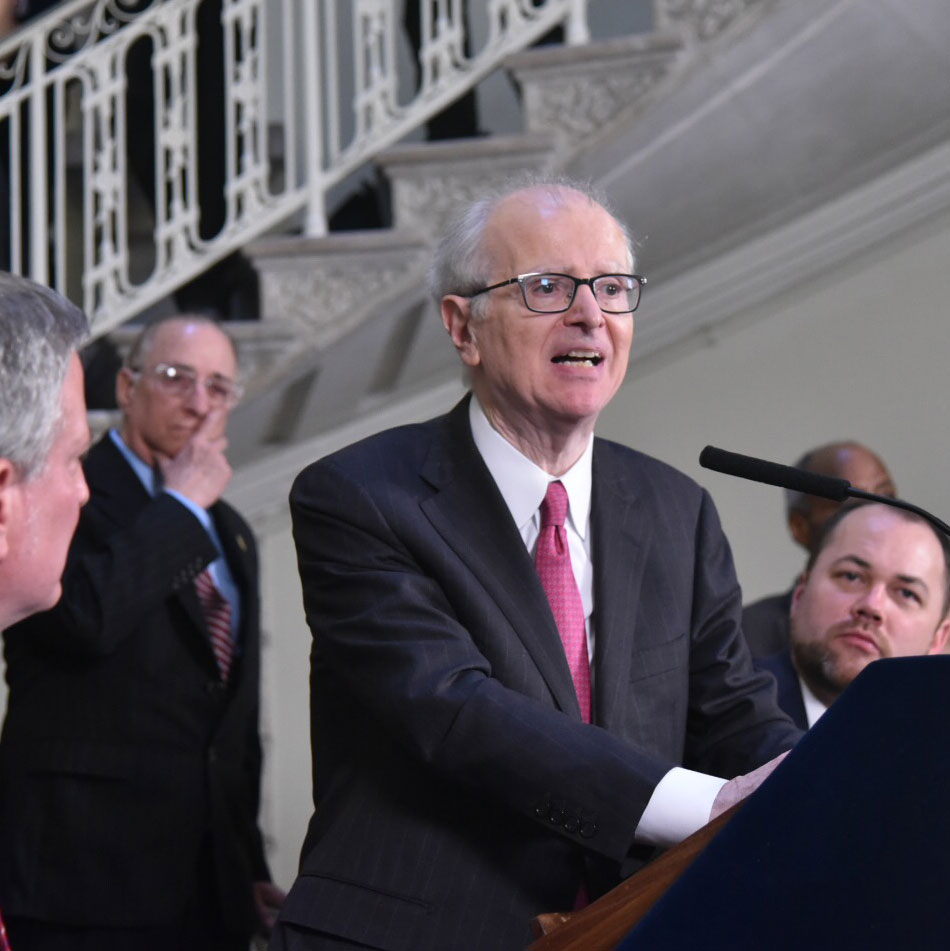 Of Counsel
Latham & Watkins
Jonathan Lippman presided over the state's highest court for nearly seven years, serving as both chief judge of New York and chief judge of the state Court of Appeals. During his tenure, Lippman made major decisions that affected New York laws, state government and the day-to-day lives of all New Yorkers, including making New York the first state to require 50 hours of law-related pro bono work prior to bar admission.
Now serving as of counsel at the New York office of Latham & Watkins, he has continued to be a major advocate of reforming New York's criminal justice system, especially closing the Rikers Island jail complex. Lippman said that the "human toll of the status quo at Rikers is unacceptable" – not only for the prisoners but for the jail's workers and communities across New York. Lippman helped draft "A More Just New York City," which offered a "blueprint for increasing fairness and public safety, cutting the number of people in jail by half, and closing the jail complex on Rikers."
5. Roberta Kaplan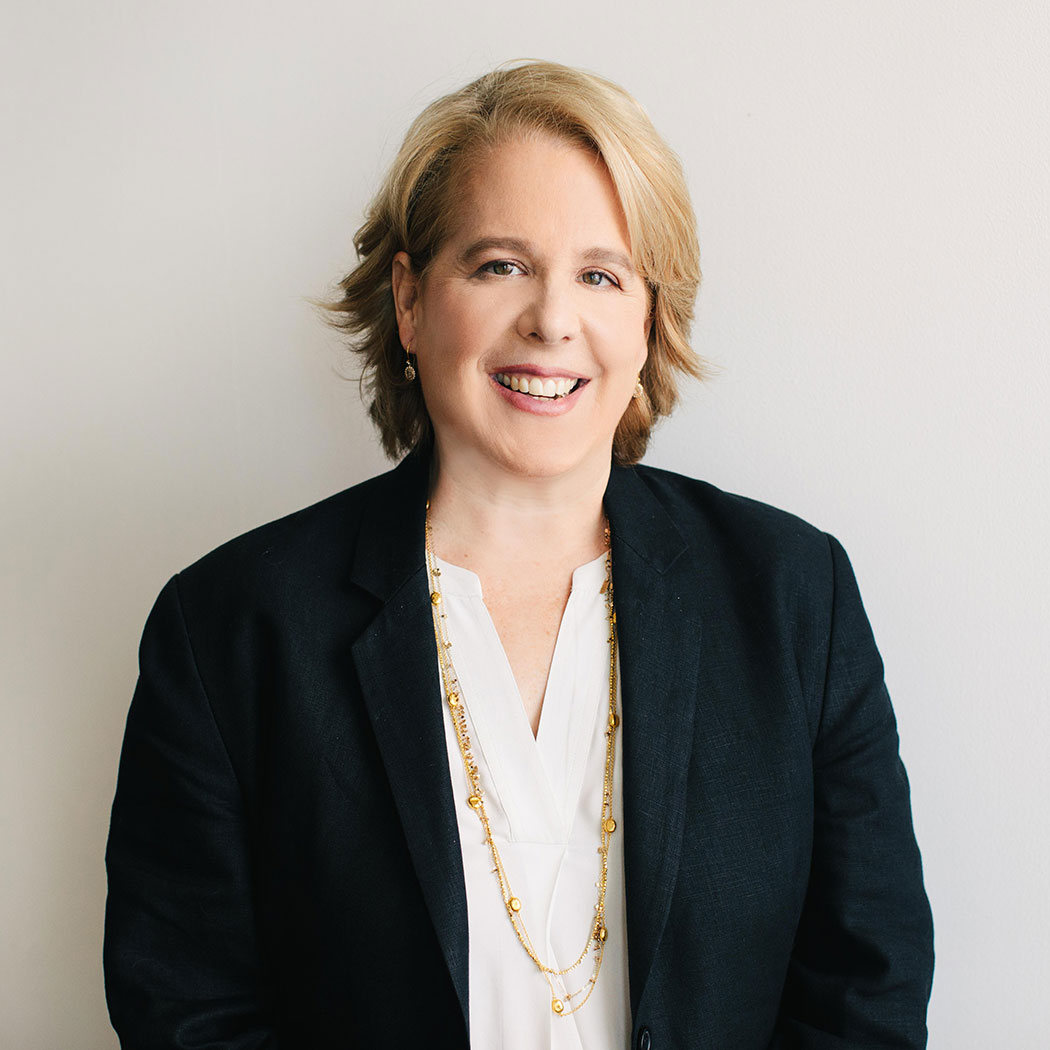 Co-founder, Time's Up Legal Defense Fund
Partner, Kaplan Hecker & Fink
Before she co-founded the Time's Up Legal Defense Fund, Roberta Kaplan was described as a "litigation superstar." She was previously best known for representing the late Edith Windsor in United States v. Windsor, a landmark U.S. Supreme Court Case that struck down the Defense of Marriage Act and paved the way for legal same-sex marriage.
Now, however, Kaplan, who runs her own firm in Manhattan, is making waves for Time's Up, which was created during the #MeToo movement in 2017. The fund helps pay for lawyers to fight cases brought by low-paid workers who have faced sexual misconduct or have been the victims of abuse of power. After founding the fund, Kaplan called the #MeToo movement "revolutionary" and said that she "can't see women agreeing to return to the days of isolation and shame." More than 21,000 people worldwide have since contributed more than $22 million.
Besides representing women who have been harassed or assaulted, the fund also defends "women in efforts that have been undertaken to stop women from speaking."