2020 Power of Diversity: Asian 100 (11-50)
The most influential Asian Americans in New York politics and policy.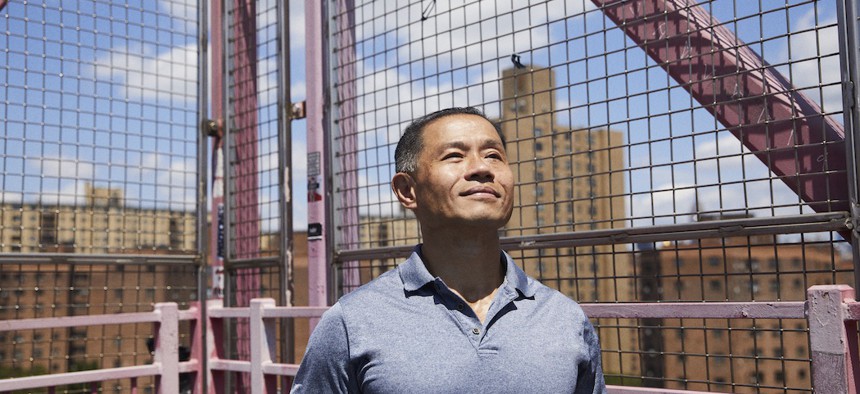 11. Kevin Thomas
State Senator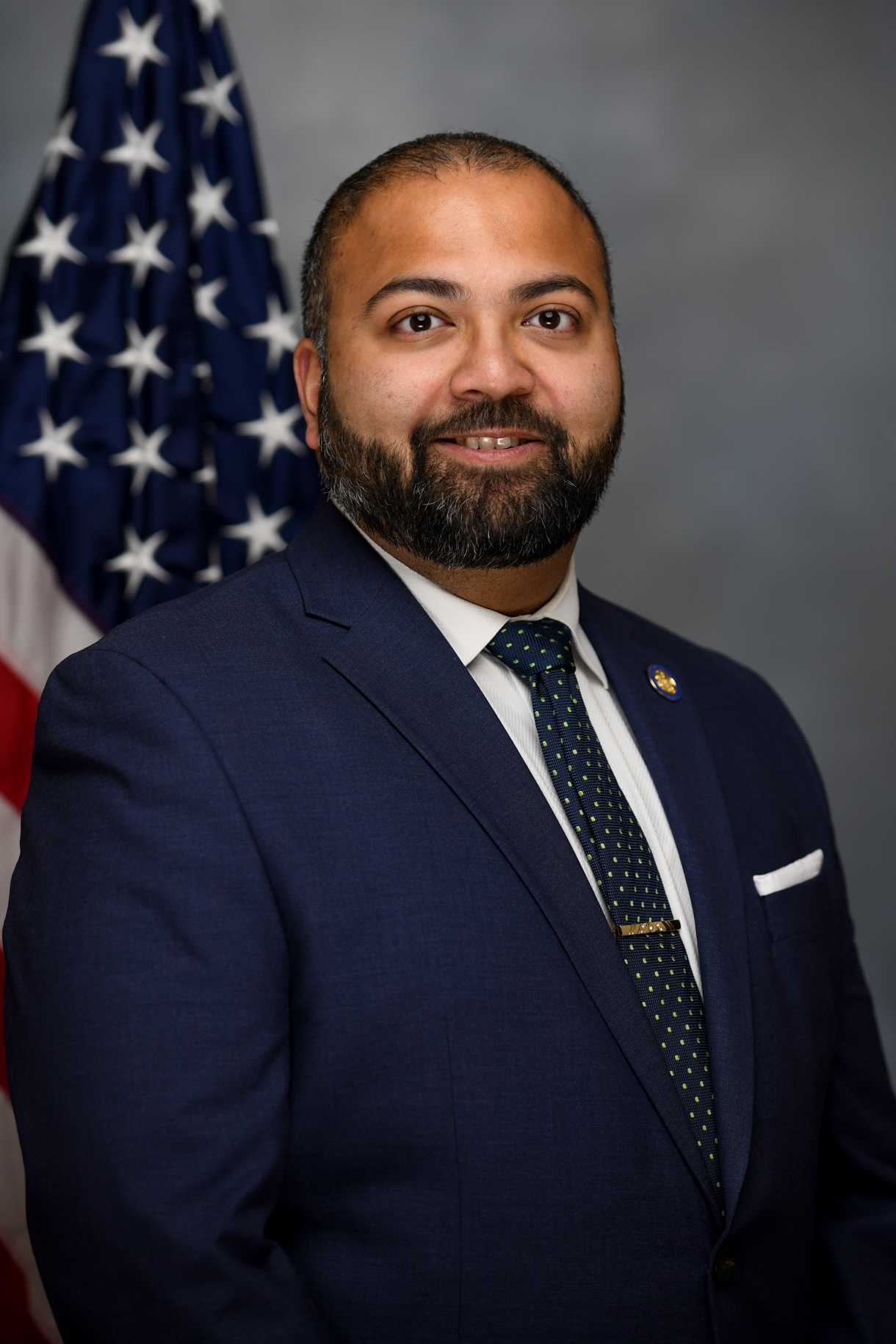 In 2018, Kevin Thomas made history as the first Indian American elected to the state Senate, knocking out the veteran lawmaker Kemp Hannon. His election was especially significant given the predominantly white make-up of Long Island, and the Democractic legislator is now a target of Republicans trying to win back the seat. Thomas, who serves as chair of the Consumer Protection Committee, has also championed legislation promoting cricket.
12. Peter Koo
New York City Council Member
Even before he was elected as representative of District 20, Peter Koo already had deep ties in his Queens community. He served in prominent leadership roles, including as president of the Flushing Chinese Business Association and as an advisor of the Queens General Hospital Community Advisory Board. The "mayor of Flushing" may return to a similar role in early 2022, as he is term-limited out of office next year. 
13. Bhairavi Desai
Executive Director and President, New York Taxi Workers Alliance
Bhairavi Desai has been instrumental in the fight to protect New York City taxi drivers, both in the city and in Albany. In 2018, Desai and the organization won the right for thousands of ride-hailing drivers they represent to access regular unemployment insurance like other employees. Desai also continues to advocate for debt forgiveness for drivers who are deep in debt from predatory medallion loans. 
14. Ai-Jen Poo
Co-founder and Executive Director, National Domestic Workers Alliance
As head of the NDWA, which boasts more than 70 local affiliate organizations and chapters and over 200,000 members, Ai-jen Poo was the driving force behind the Domestic Worker Bills of Rights, which brought wage protections to two million home care workers in nine states including New York. Most significantly perhaps, Poo's work has helped dispel the stereotype of a strictly white American labor force.
15. Wayne Ho
President and CEO, Chinese-American Planning Council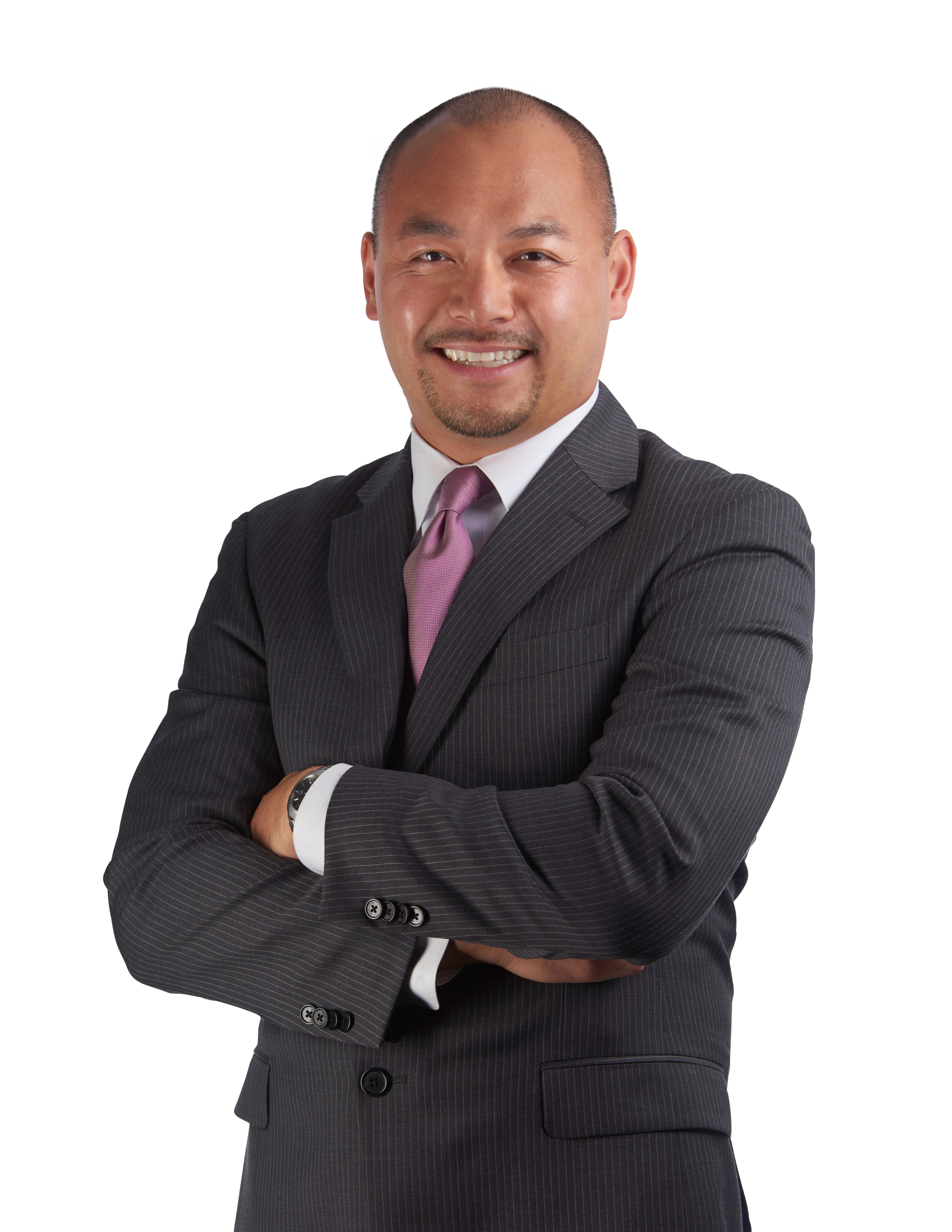 As head of the largest Asian American social services organization in the U.S., with 35 locations across New York City, Wayne Ho been busy. Ho spoke out against rising hate crimes during early stages of the pandemic, was active in the state's 2020 Census efforts, and was behind lobbying legislation to require state agencies to disaggregate data on Asian American communities – although it was vetoed by Gov. Andrew Cuomo.
16. Bill Chong
Commissioner, New York City Department of Youth & Community Development
The Summer Youth Employment Program under Bill Chong provides 75,000 of the city's youth with minimum wage work over the season, and was a focal point this year for advocates fighting to cut the NYPD's budget and redistribute funds to city programs. Thanks in large to advocacy from youth organizations and activists, SYEP survived an abrupt cancellation and cuts that would have eliminated close to a third of its budget.
17. Jainey Bavishi
Director, New York City Mayor's Office of Resiliency
Jainey Bavishi was working on disaster risk reduction in Honolulu before she was chosen to helm the Mayor's Office of Resiliency, which spearheads the city's safety measures against natural disasters triggered by climate change. Bavishi has her work cut out for her protecting all 578 miles of New York City's shoreline this year with the onslaught of the coronavirus pandemic and the heat wave hitting over the summer. 
18. Carmelyn Malalis
Chair and Commissioner, New York City Commission on Human Rights
Carmelyn Malalis, who is Filipino American, battles discrimination in New York City as the leader of the Commission on Human Rights, which investigates complaints of discrimination and retaliation and engages in public outreach. She is grappling with a spike in hate crimes against Asian Americans. "Unfortunately, in this time of COVID-19, it is actually being exacerbated," she told Gothamist. "It's increased because of some of the dangerous rhetoric around this illness."
19. Anne del Castillo
Commissioner, New York City Mayor's Office of Media & Entertainment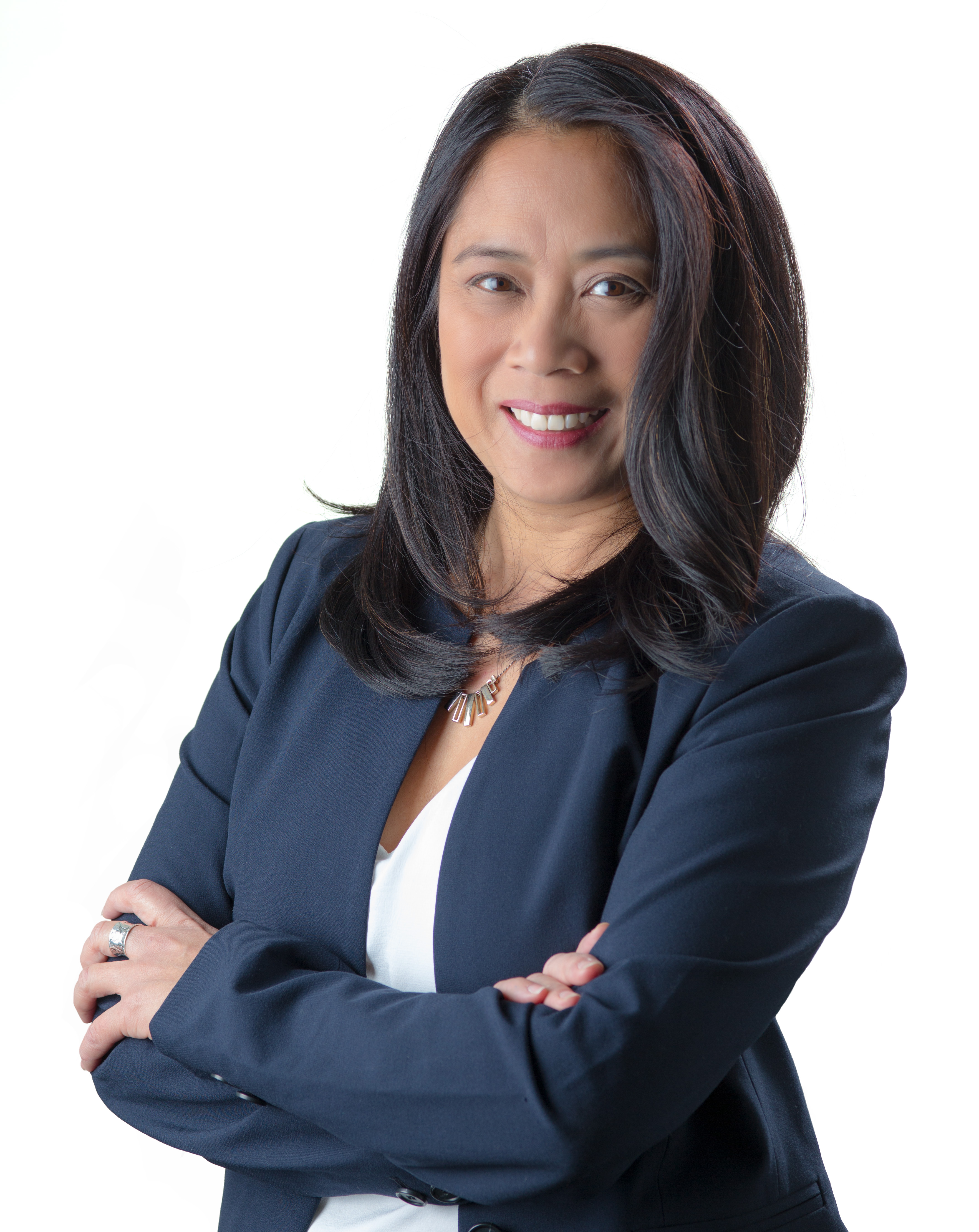 Anne del Castillo was first hired to handle legal affairs for the city's entertainment agency in 2014. The Filipino American quickly rose up the ranks through her diversity initiatives, including the formation of the multimillion-dollar Made in NY Women's Film, TV and Theatre Fund. Del Castillo took over after the departure of Julie Menin and now heads an agency which oversees a city sector with an economic output of $104 billion. 
20. Kim Pegula
Owner and President, Buffalo Bills
Kim Pegula became president of the Buffalo Bills in 2018, becoming the first woman to hold the official title in NFL history. Pegula, who has been lauded for her efforts to increase women's visibility, also has served on the Super Bowl Committee and the National Football League Foundation board. She and her husband, Terry Pegula, have explored the possibility of a new stadium in Buffalo, but have put the matter on hold. 
21. Jo-Ann Yoo
Executive Director, Asian American Federation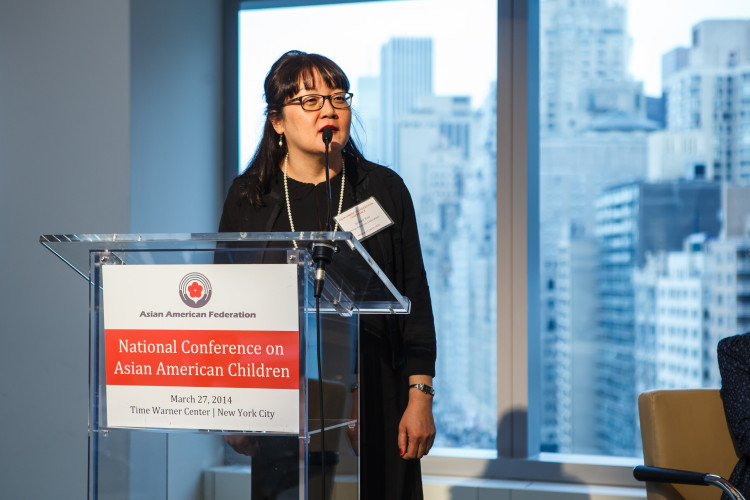 Jo-Ann Yoo's leadership at the helm of the Asian American Federation, which works with dozens of nonprofits that represent and support the pan-Asian community, has cemented the AAF as one of the leading organizations advocating for business development and other rights for Asian Americans. Yoo, who joined the organization nine years ago and took the top spot in 2014, also worked for Asian Americans for Equality and the New York Immigration Coalition.
22. S. David Wu
President, Baruch College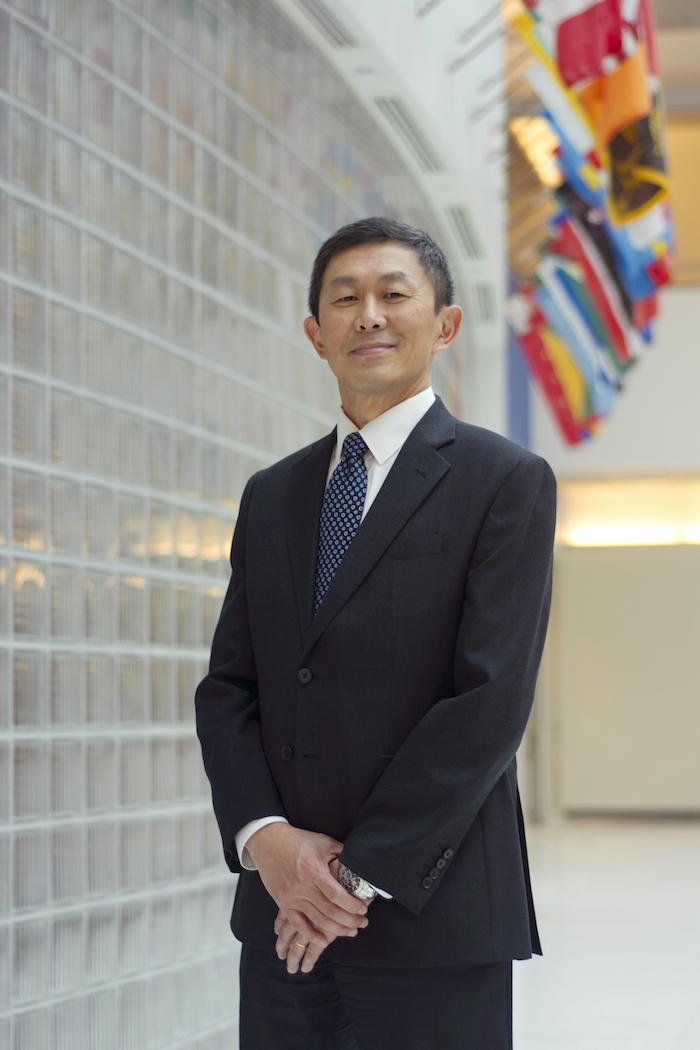 S. David Wu, who came on as Baruch College's president in July, is CUNY's first Asian American president. Wu, who previously served as provost and executive vice president of George Mason University, quickly convened a task force at Baruch to respond to the coronavirus pandemic and navigate a path forward. The new post is a homecoming of sorts for Wu, who earlier came to New York from Taiwan as an international student. 
23. Frank Wu
President, Queens College
The CUNY school announced in March that Frank Wu, who serves as distinguished law professor at California's Hastings College and taught at Howard University for a decade, would become the new president of Queens College, the first person of Asian descent to head the 83-year-old institution. Wu is a civil rights activist and the author of "Yellow: Race in America Beyond Black and White."
24. Peter Tu
Executive Director, Flushing Chinese Business Association
As head of the influential Flushing Chinese Business Association, Peter Tu has deep ties with business leaders in Queens' robust Asian American community and at City Hall. Most recently, Tu put out a joint op-ed with Queens Chamber of Commerce President and CEO Thomas Grech voicing support for the Flushing waterfront development, which is the subject of a lawsuit against the Department of City Planning. 
25. Vishaan Chakrabarti
Founder and Creative Director, Practice for Architecture and Urbanism
In the Bloomberg administration, Vishaan Chakrabarti worked on such high-profile projects as Hudson Yards, the High Line and rebuilding the street grid at the World Trade Center site after 9/11. He has since worked on Brooklyn's Domino Sugar Refinery and is now behind a $5.4 billion Sunnyside Yard plan, which envisions 12,000 affordable housing units and 60 acres of parks and public infrastructure atop the train yard.
26. Preet Bharara
Former U.S. Attorney 
As the Manhattan U.S. attorney, Preet Bharara secured high-profile convictions against state officials like former Assembly Speaker Sheldon Silver and former state Senate Majority Leader Dean Skelos, earning him the nickname "Sheriff of Wall Street." Bharara was unceremoniously fired by President Donald Trump in 2017 but continues to be an outspoken critic against the administration's discriminative policies through his popular podcast, "Stay Tuned With Preet."
27. John Park
Executive Director, MinKwon Center for Community Action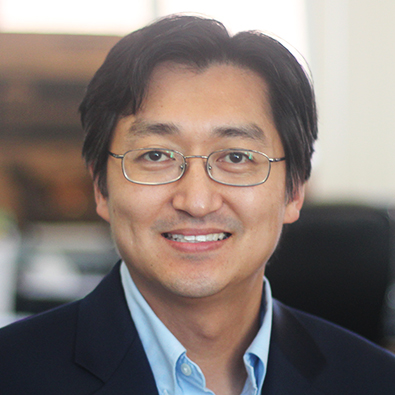 John Park heads the Flushing-based MinKwon Center for Community Action, which provides community services and civic support to the neighborhood's Korean American residents, including those who are undocumented. Park had another busy year, keeping residents informed through voter guides for the New York primaries, distributing pandemic relief for residents in need, and filing a joint lawsuit with other local organizations against the Department of City Planning over a Flushing waterfront development. 
28. Margaret Fung
Co-founder and Executive Director, Asian American Legal Defense and Education Fund
Margaret Fung, who heads the Asian American civil rights group AALDEF, has used her legal expertise on behalf New York City's Chinese American community. Fung was co-counsel inChinese Staff v. City of New York, in which the state's highest court ruled new developments that may affect low-income tenants and small businesses are subject to review under environmental laws. Fung's litigation also led to New York City's first fully-translated Chinese-language ballots. 
29. Faiza Saeed
Presiding Partner, Cravath, Swaine & Moore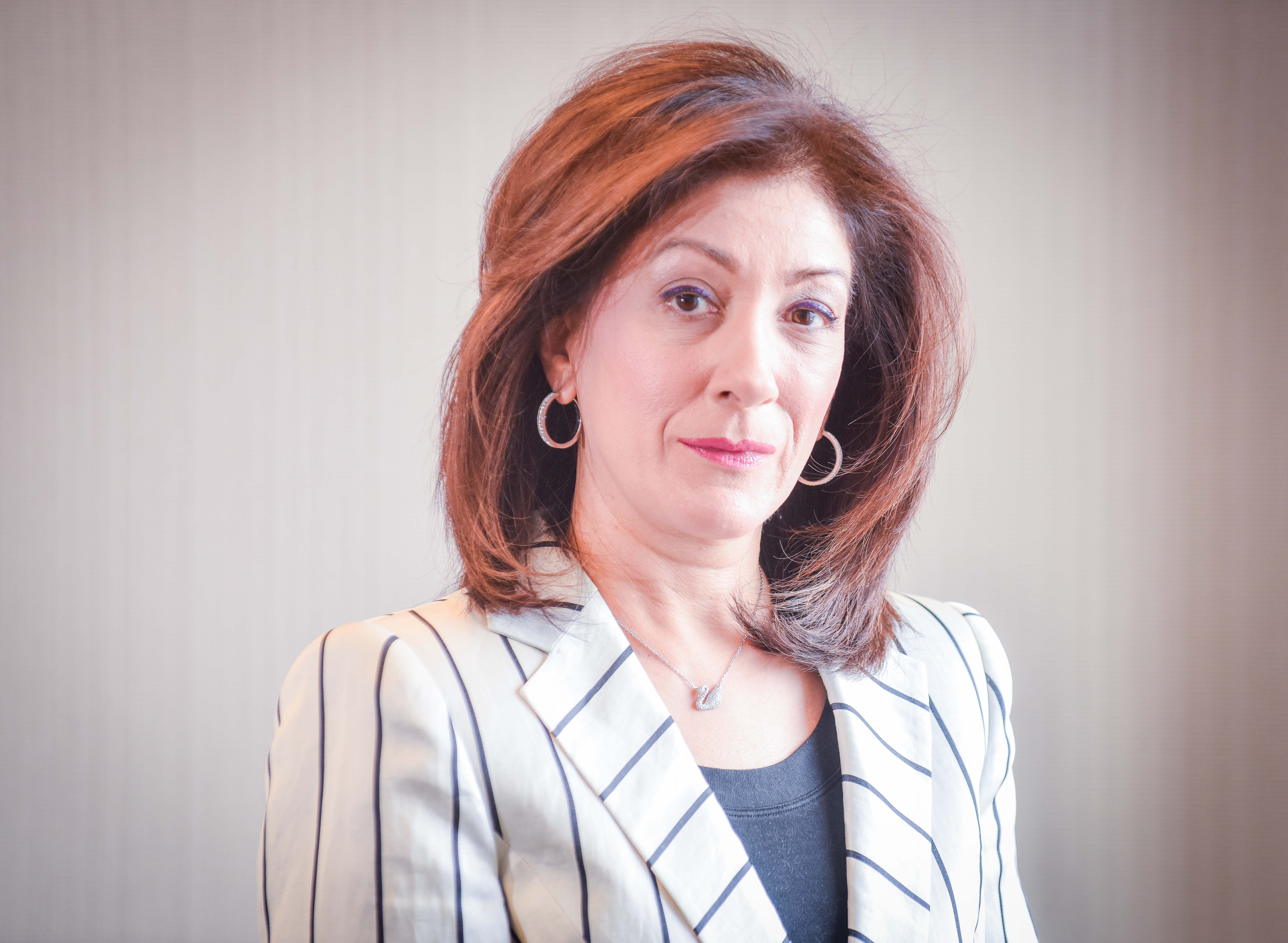 In addition to her role as presiding partner at one of New York City's most elite law firms, Faiza Saeed serves as an adviser and board member for multiple organizations, including New York-Presbyterian, the Partnership for New York City and the March of Dimes' New York chapter. Saeed has also worked on closing various high-profile corporate deals such as Disney's acquisition of 21st Century Fox.
30. Ibrahim Khan
Chief of Staff, Office of the New York State Attorney General
Ibrahim Khan holds considerable sway as right-hand man to state Attorney General Letitia James, who Khan has worked under since her tenure as New York City's public advocate. The office has repeatedly made headlines since James took office, from the multiple legal actions against the president to probes into the city's seizure of property from Black residents and reported violence against protesters by New York City Police Department officers. 
31. Pat Wang
President and CEO, Healthfirst
Pat Wang's career focused on reshaping health insurance for low-income New Yorkers. Since taking the reins at Healthfirst in 2008, membership grew nearly 200% within a decade. The company now provides health insurance for 1.4 million New Yorkers, making it the largest nonprofit health insurer in the state. Wang also is a member of the Medicare Payment Advisory Commission and board member of America's Health Insurance Plans.
32. Thomas Chan
Chief of Management Analysis & Planning, New York City Police Department
Thomas Chan was the first Asian American appointed as commander in the NYPD and is now the highest-ranking uniformed officer of Asian descent in the force. Chan is part of the newly formed Asian American Police Executives Council geared toward increasing Asian American visibility and leadership in the department. Last year, Chan was transferred from his post as transportation bureau chief after public criticism over his response to the growing cyclist deaths. 
33. Linda Chen 
Chief Academic Officer, New York City Department of Education
As the chief academic officer for the New York City Department of Education, Linda Chen oversees instructional support for the largest and one of the most diverse public school systems in the nation. The former Manhattan school principal, who has held key roles in the school systems in Baltimore, Boston and Philadelphia, has been dealing directly with a number of hot-button issues, from standardized testing to remote learning during the coronavirus pandemic.
34. Dean Chang
Deputy Metro Editor/Politics, The New York Times
Dean Chang worked the metro desk for several years at the New York Daily News before moving on to The New York Times. In 2014, the University at Albany SUNY graduate was named print editor for the Times' metro section, and the following year he became deputy metro editor, making sure the newspaper's reporters have their finger on what's going on at City Hall and in Albany.
35. Satjeet Kaur
Executive Director, The Sikh Coalition
Satjeet Kaur heads the Sikh Coalition, the largest Sikh advocacy organization in the country. Kaur was crucial to its growth in New York and nationwide while managing branding and fundraising efforts previously as senior director of development and finance. The coalition's New York chapter secured a legislative win in 2019 with the passage of a state law that prohibits employers from discriminating against employees due to their religious attire or facial hair.
36. Chung Seto
Democratic Strategist
Chung Seto holds strong ties in both local and national politics as former executive director of the New York State Democratic Committee and as a former spokesperson for the U.S. Department of Labor under then-President Bill Clinton. She has worked on the campaigns of many of New York's top politicos, most notably John Liu's historic campaign for mayor in 2013 and for former Manhattan Borough President C. Virginia Fields.
37. Sherry Chan
Chief Actuary, New York City Office of the Actuary
Sherry Chan is only the fifth chief actuary in New York City's history – and the first Asian American to fill the position. She has the responsibility for managing the 10% of the multibillion-dollar city budget that relates to annual pensions for nearly 800,000 active and inactive workers and other beneficiaries. As such, Chan is also the highest-ranked Asian American administration official in the city.
38. Joseph Tsai
Owner, Brooklyn Nets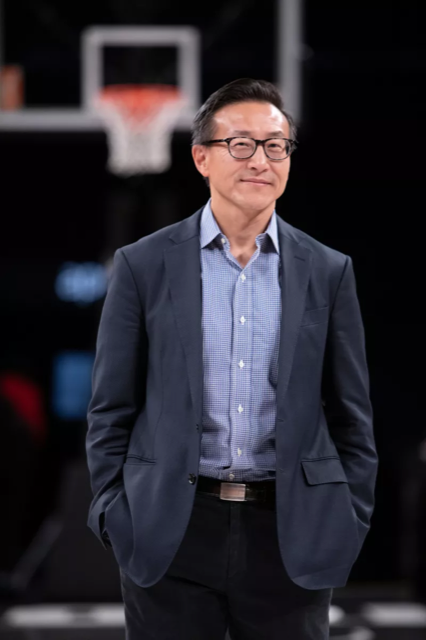 Joseph Tsai is best known for the successful e-commerce company he co-founded, Alibaba. But the Taiwan-born Canadian businessman's influence extends to New York since he became the sole owner of the Brooklyn Nets last year, making him one of the world's richest sports team owners. Tsai made news recently with his statement supporting the peaceful protests against police brutality centered around the Barclays Center.
39. Carl Hum
General Counsel, Real Estate Board of New York
Carl Hum joined the Real Estate Board of New York, a leading trade group, in 2015, bringing policy expertise in property development from former posts in the Bloomberg administration and at the Brooklyn Chamber of Commerce. Hum also was an assistant prosecutor at the Manhattan District Attorney's Office and deputy general counsel at the New York City Department of Small Business Services, making him a leading expert in New York's development.
40. Anita Gundanna & Vanessa Leung
Co-Executive Directors, Coalition for Asian American Children+Families
As co-directors of the Coalition for Asian American Children+Families, or CACF, Anita Gundanna and Vanessa Leung bring insight to reforms around the city's education system. Most notably, the coalition released a 2018 report which found the city's Specialized High School Admissions Tests, or SHSAT, reinforced inequity in public schools for all minority students including Asian Americans. Leung is a member of the New York City Panel for Educational Policy.
41. Denny Chin
Judge of U.S. Court of Appeals for the Second Circuit
Denny Chin presided over the infamous Ponzi scheme court case involving Bernie Madoff, who cheated thousands of his clients out of $65 billion. Chin sentenced the con man to 150 years in jail after he pleaded guilty in 2009, calling Madoff's crime "extraordinarily evil." The judge was awarded the Honorable Harold Baer Jr. Award from the Network of Bar Leaders for his trailblazing leadership earlier this year.
42. Alexander Wang
Executive Director, New York State Democratic Committee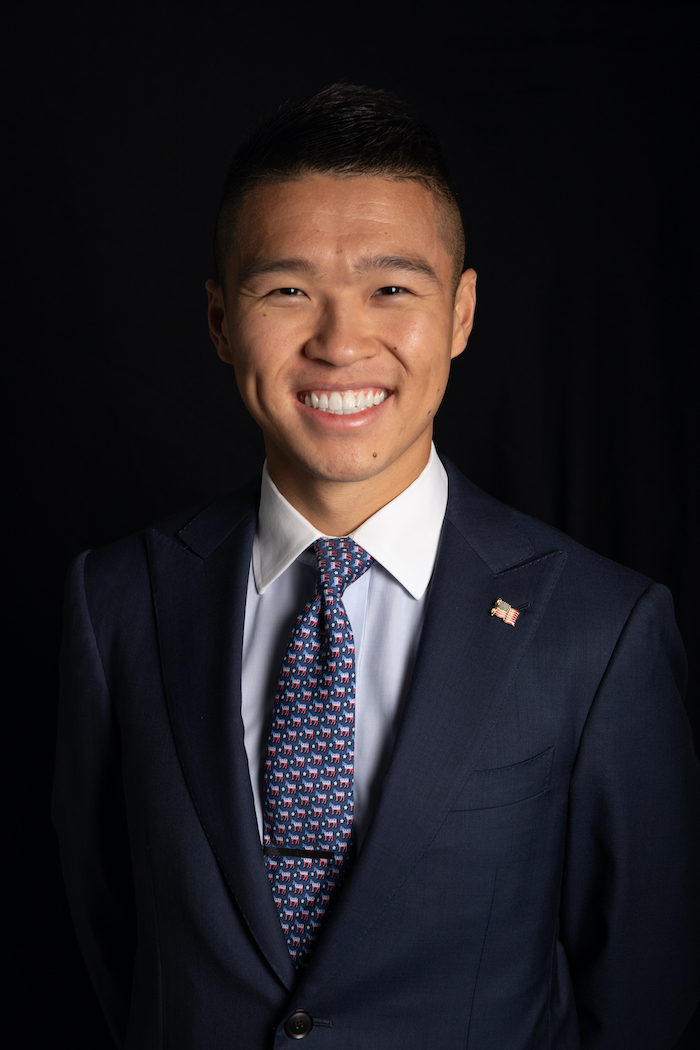 Alexander Wang played a key role in the fall of 2018 in helping elect the statewide Democratic slate of Gov. Andrew Cuomo, Lt. Gov. Kathy Hochul, state Comptroller Thomas DiNapoli and Letitia James, who won the race to be state attorney general. The following spring, Wang was hired to run the state Democratic Party, taking the reins at time when the Democratic Party is on the rise in New York. 
43. Grace Choi
Director of Policy, New York City Mayor's Office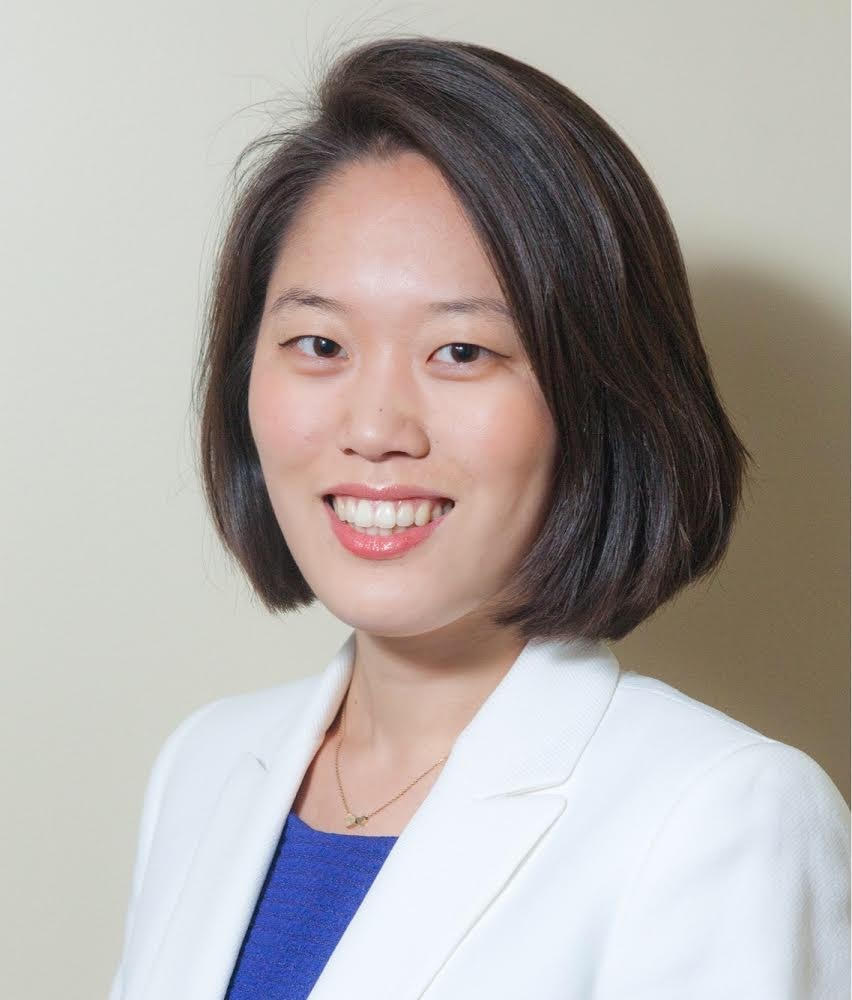 Before serving as director of policy under Mayor Bill de Blasio, Grace Choi was a policy advisor for the U.S. Department of State during the Obama administration. More recently, the Korean American was the director of Asian American and Pacific Islander outreach for Stacey Abrams's much-publicized run for governor of Georgia and served as the associate director for global gender and policy at the U.S. branch of the Save the Children Fund.
44. Yume Kitasei
Director of City Legislative Affairs, New York City Mayor's Office
Yume Kitasei has worked at the New York City Mayor's Office for about four years now serving in various posts. Kitasei started in city government as the chief of staff to City Council Member Margaret Chin and later served as deputy chief of staff to First Deputy Mayor Dean Fuleihan before being appointed to her current post under Mayor Bill de Blasio last December. 
45. Anthony Shih
President, United Hospital Fund
Over the past three years, Anthony Shih has led United Hospital Fund's efforts to improve New Yorkers' access to the state's health care system through public health data and research carried out by the independent nonprofit. Shih held similar leadership roles previously at the New York Academy of Medicine and The Commonwealth Fund, where Shih oversaw all program and research activities at the foundation.
46. Angela Sung Pinsky
Senior Government Affairs Manager, Google
Angela Sung Pinsky has worked in New York City government for over a decade. Before moving to Google, Sung Pinsky ran the Association for a Better New York, a civic group with a $1.8 million budget. She previously worked under two mayoral administrations in the economic development sector and at the Real Estate Board of New York. She is also a member of the Civilian Complaint Review Board. 
47. Emily Ngo
Politics Reporter, Spectrum News NY1
Before joining NY1, Emily Ngo covered politics for New York City outlets including Newsday, amNewYork and the New York Post. Ngo's award-winning work has brought her to the forefront of both national and local politics, from covering legislation in City Hall to following candidates for state and local office on the campaign trail. In recent weeks, she has reported on voter disenfranchisement and the push to defund the police. 
48. Hersh Parekh
Director of Government and Community Relations, Port Authority of New York and New Jersey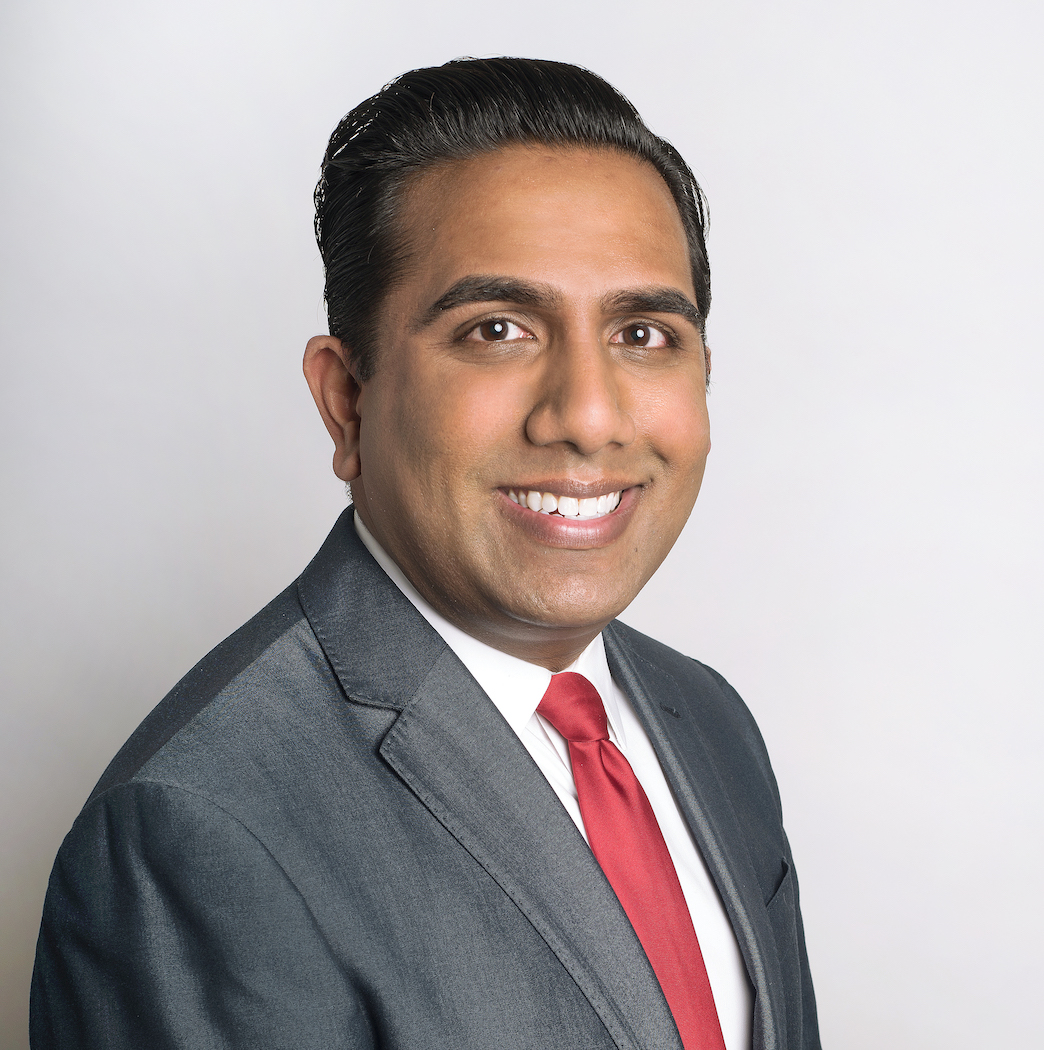 A long-time Queens resident and the son of Indian immigrants, Hersh Parekh was formerly a regional representative for his home borough and also as downstate New York regional director for Gov. Andrew Cuomo. Now Parekh has moved on to spearhead the Port Authority's government and community relations. He also has plenty of political experience, having served as a district leader and on several campaigns. 
49. Amit Singh Bagga
Deputy Director, NYC Census 2020
Before taking on the role of the deputy director for New York City's ambitious census outreach efforts this year, Amit Singh Bagga served in multiple government positions in the de Blasio administration. As a self-described Queer Desi, Bagga made sure the city's outreach also reached the LGBTQ community – including making an appearance at the Bushwig Pride Festival and penning a compelling op-ed promoting participation in the survey.
50. Hae-Lin Choi
New York State Legislative and Political Director, Communication Workers of America District 1
Hae-Lin Choi has organized for the influential communications workers union for more than a decade, rising to take over as director of its legislative efforts last year. The Communications Workers of America District 1 Union represents 150,000 workers working under the largest telecommunication companies in New York, New Jersey, New England and eastern Canada. The union is politically active, recently joining a renewed call to raises taxes on the wealthy. 
Correction: An earlier version of this list incorrectly described Joseph Tsai's purchase of the Barclays Center, which is actually owned by Empire State Development.