Queens Power 50
The most influential unelecteds in the borough.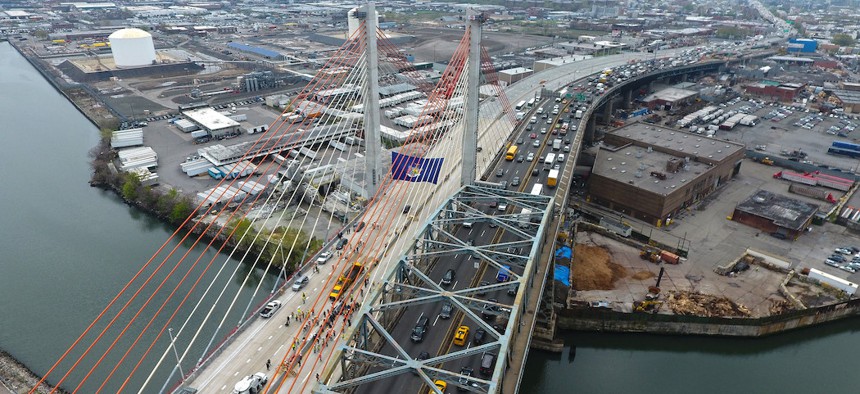 Queens is known for its influential elected officials: Rep. Alexandria Ocasio-Cortez is a national progressive icon, state Senate Deputy Majority Leader Michael Gianaris is a political heavyweight in Albany, and New York City Council Member Daniel Dromm chairs the legislative body's powerful Finance Committee. Yet these local elected officials aren't the only individuals with political sway. Our Queens Power 50 recognizes the appointees, advocates, community leaders and others who are moving the borough forward. 
1. Rick Cotton
Executive Director, Port Authority of New York and New Jersey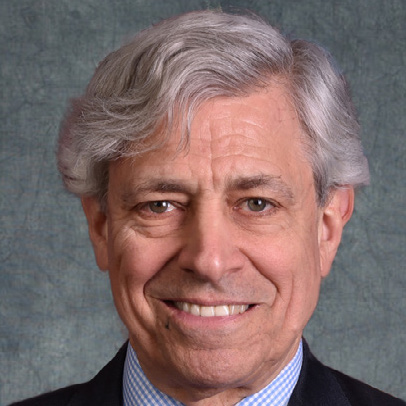 Rick Cotton made headlines in early March when he became the first major New York public official to test positive for COVID-19. Now fully recovered, Cotton has focused his energy on requesting $3 billion from the federal government to make up for decreased train and airport traffic – including the two major airports in Queens. One positive development recently has been the opening of Queens-based LaGuardia Airport's long-awaited Terminal B.
2. Patrick Jenkins
Founder, Patrick B. Jenkins & Associates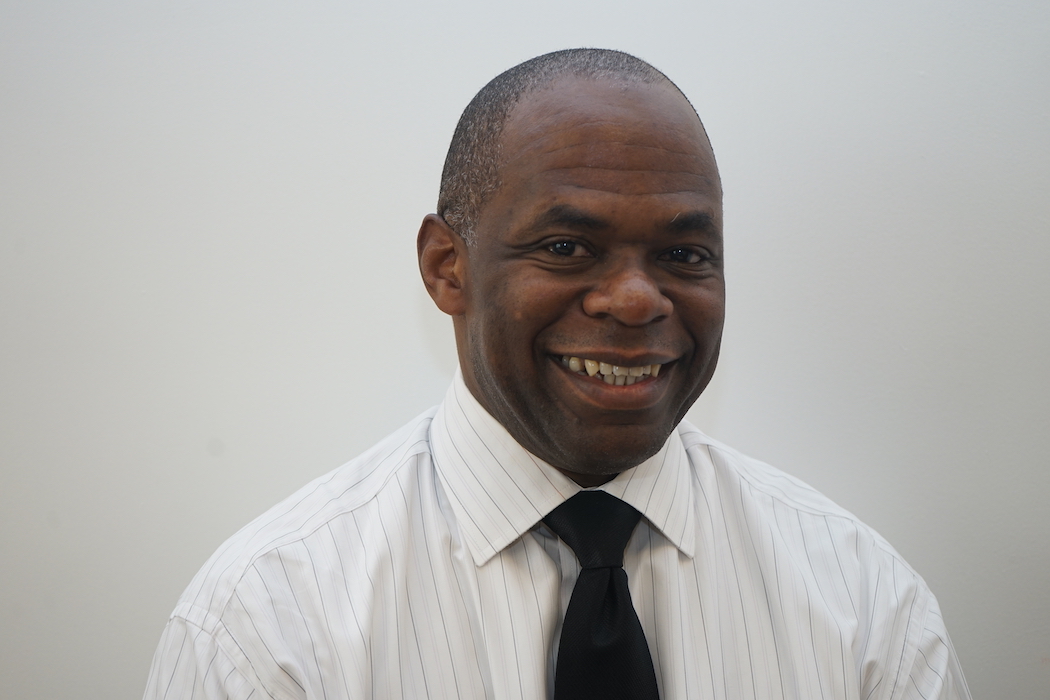 The Southwestern Queens native has held key roles in mayoral, gubernatorial and attorney general campaigns in New York and brings over 15 years of experience in community relations and public policy and crisis communications. Known for his long friendship with Assembly Speaker Carl Heastie, Jenkins' lobbying business has thrived both in Albany and New York City. He has also worked for Carl McCall, Eliot Spitzer and Rep. Gregory Meeks. 
3. Dennis Walcott
President and CEO, Queens Public Library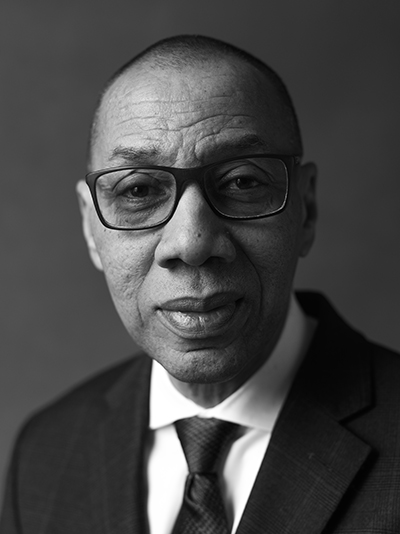 In a borough where more than 160 languages are spoken, the Queens Public Library and all 66 of its branches help preserve the borough's cultural richness and serve its diverse residents. The library is run by Dennis Walcott, a top education official in the Bloomberg administration. While the coronavirus pandemic shut down the system, branches were still used for mobile testing and voting – and Walcott is overseeing a limited reopening. 
4. Thomas Grech
President and CEO, Queens Chamber of Commerce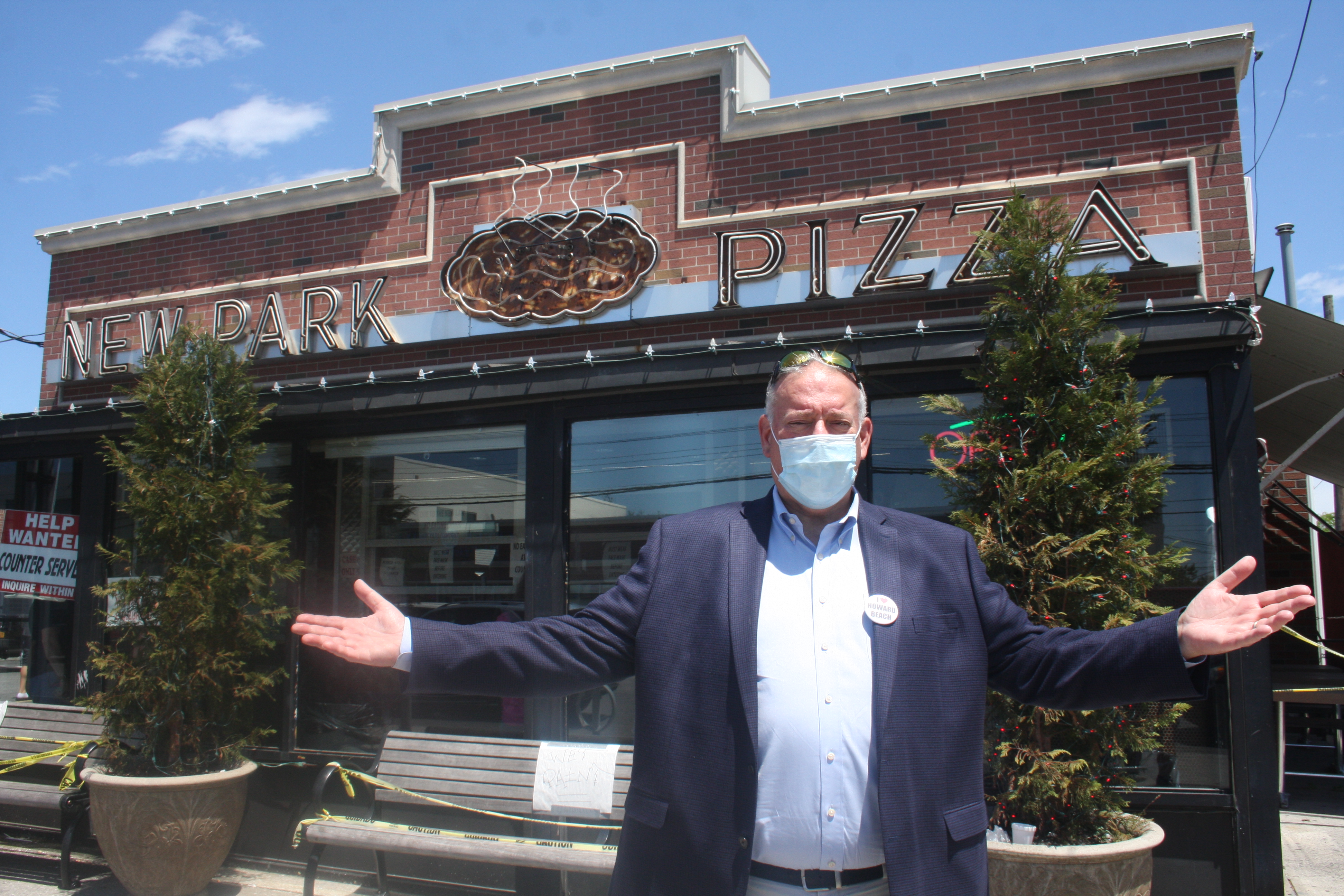 Representing more than 1,150 businesses and more than 100,000 borough-based employees, the Queens Chamber of Commerce is on the front lines of the local business community's efforts to weather the devastating economic impact of COVID-19. Tom Grech, who took office in 2015, has used his experience working in the energy industry to elevate the Chamber's influence in city and state government and advocate for growth-spurring policies. 
5. Hope Knight
President and CEO, Greater Jamaica Development Corporation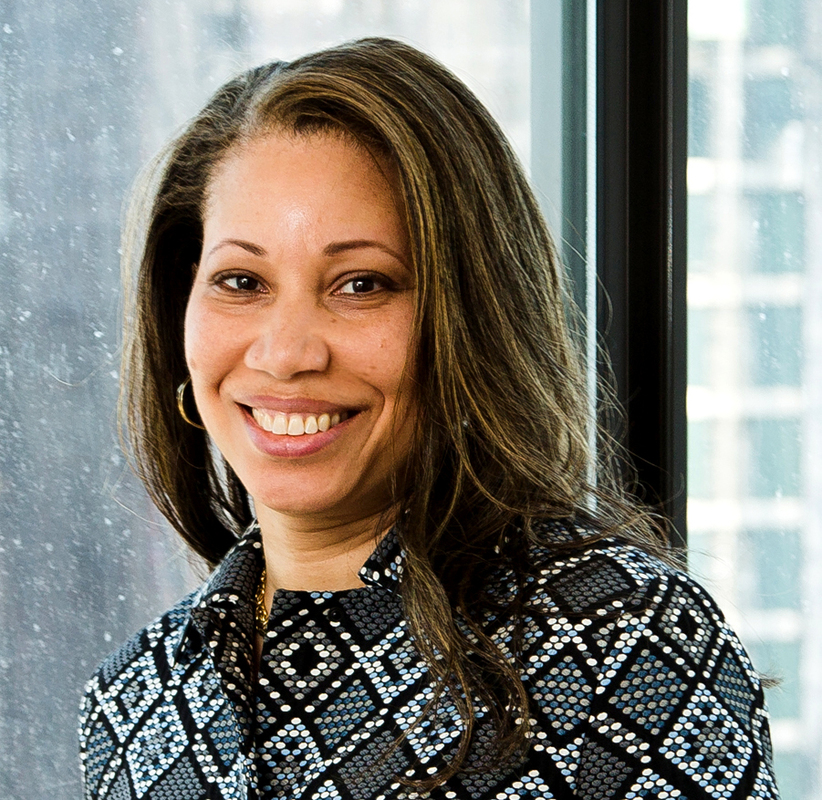 With over two decades of experience in private, public and nonprofit sectors, Hope Knight has spearheaded efforts to revitalize Downtown Jamaica, which has been capitalizing on its transit links. At Greater Jamaica Development Corporation, Knight helps local businesses acquire loans, spurs real estate development and bolsters minority- and women-owned businesses. She serves on the New York City Planning Commission and was recently elected treasurer of the Jack and Jill Foundation's board. 
6. Kyle Bragg
President, 32BJ SEIU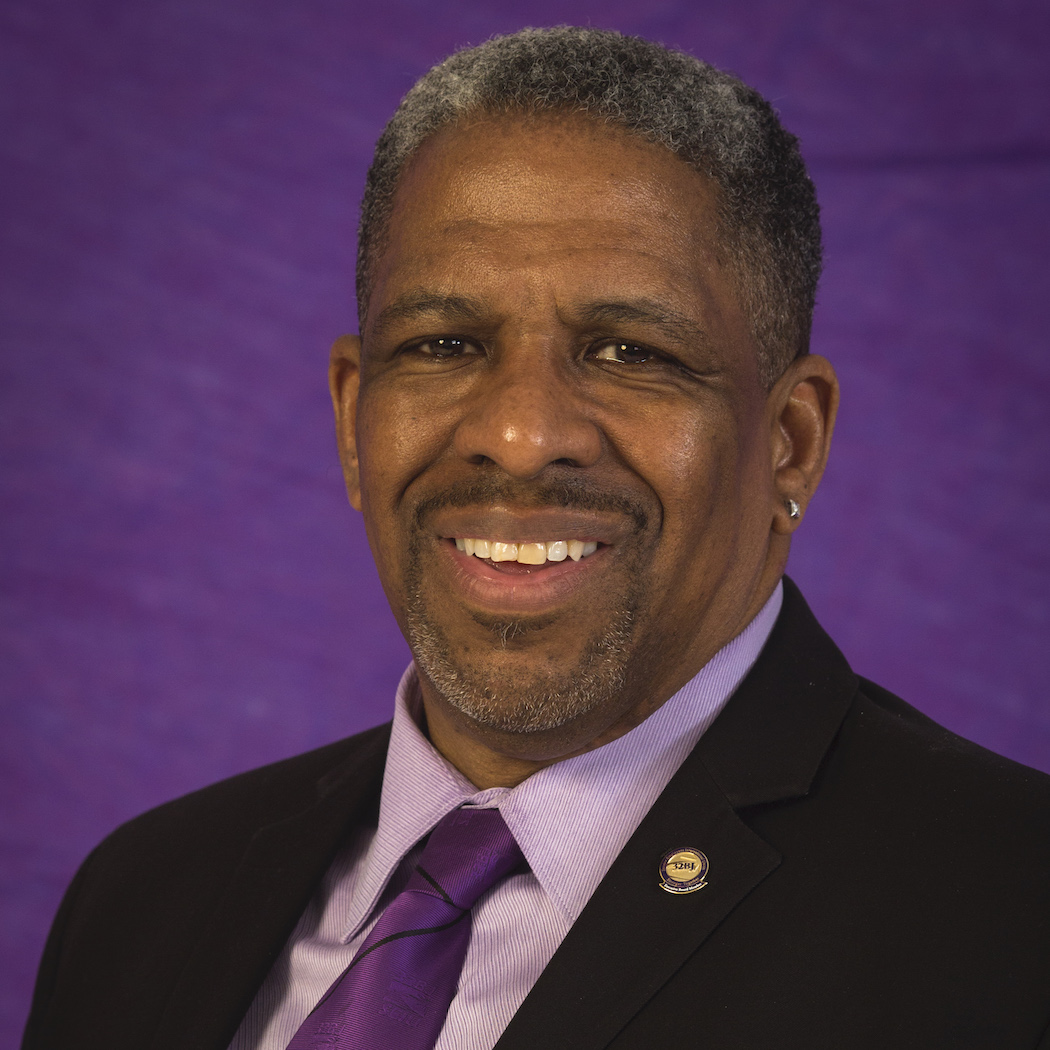 A member of 32BJ for over 35 years, Kyle Bragg became president suddenly after the death of Héctor Figueroa and was unanimously approved by the union's board. Bragg, who's credited with leading the merger with Local 32E that brought 9,000 members into the union, is also the founder of the Mount Zion Youth Literacy and Sports Program and a member of SEIU's first Racial Justice Task Force.
7. Elizabeth Lusskin
President, Long Island City Partnership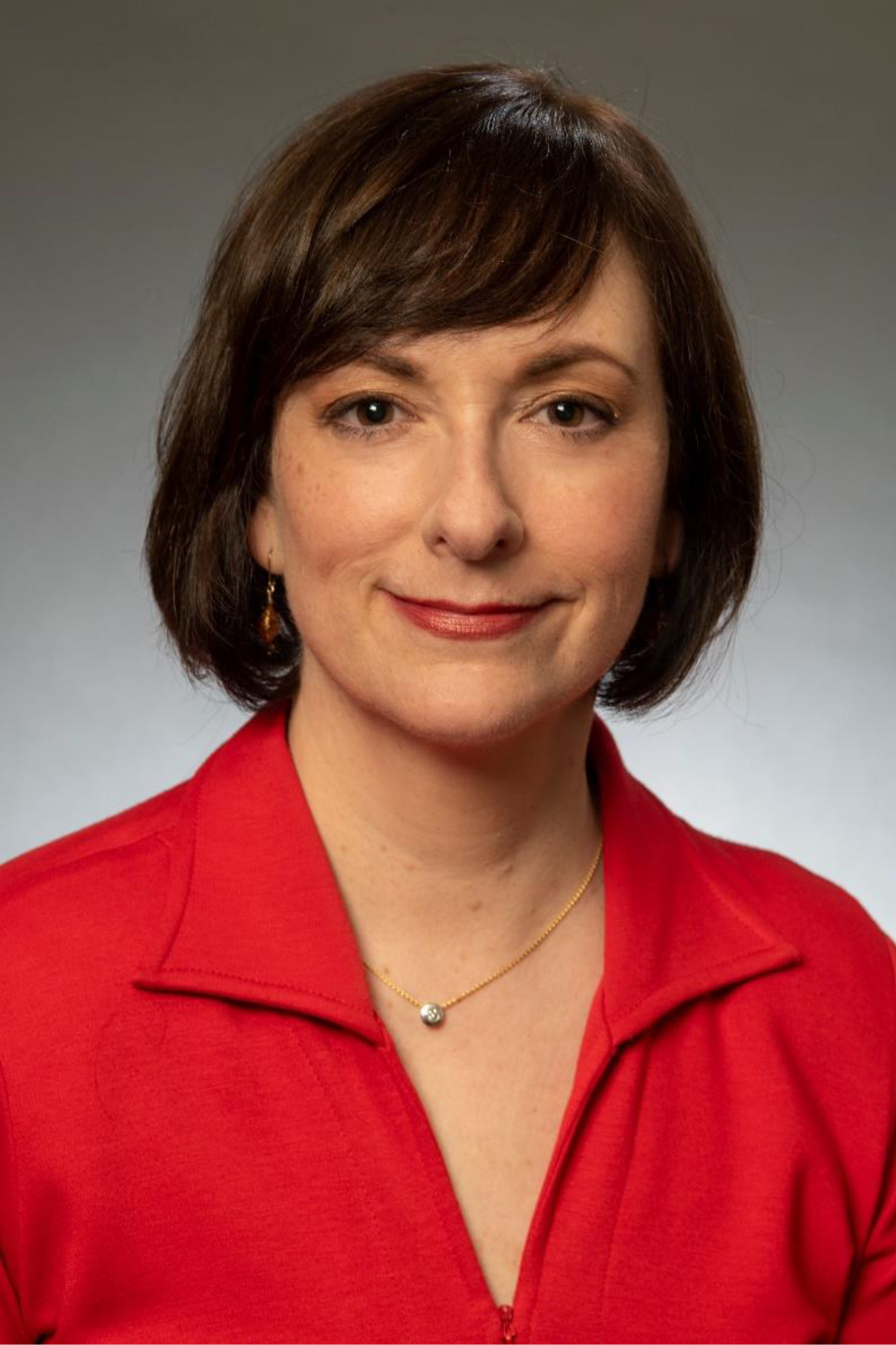 As leader of Long Island City's neighborhood development organization and the local business improvement district it runs, Elizabeth Lusskin is working twice as hard to promote local businesses during the coronavirus pandemic. Lusskin has been advocating for small businesses and entrepreneurs in several public and nonprofit roles. LIC Partnership's latest campaign encourages Long Island City goers to snap photos and use hashtags when shopping and eating local.
8. Peter Tu
Executive Director, Flushing Chinese Business Association
Peter Tu is a familiar face and respected community leader in the borough's Flushing neighborhood. Tu has helped small businesses get off the ground and advocate for the city's Chinese immigrant community. He dined with Mayor Bill de Blasio and Council Speaker Corey Johnson to dispel coronavirus fears in February, and has overseen donations of face masks and thermometers amid a recession hammering the community as a result of the pandemic.
9. Jason Naidich
Senior Vice President and Regional Executive Director, Central Region, Northwell Health
As executive director of one of the largest health care providers in Queens and neighboring Long Island, Jason Naidich was on the front lines of the coronavirus pandemic that tore through the borough. On Naidich's watch, Long Island Jewish Forest Hills Hospital, which is located in a Queens neighborhood that was particularly hard hit, transferred patients to other facilities in its network to deal with overstretched capacity. 
10. Gerard Sweeney, Michael Reich and Frank Bolz III
Founding Partners, Sweeney, Reich & Bolz
This powerful trio of lawyers has helped steer the Queens Democratic Party for more than 30 years. Although the defeat of Joseph Crowley, the former congressman and chair of the Queens Democratic Party, in 2018 hinted at reform, since then, the three lawyers have cultivated a close relationship with the new Queens Democratic Party boss, Rep. Gregory Meeks, in addition to providing pro bono help for Melinda Katz's successful district attorney bid.
11. Israel Rocha Jr.
CEO, NYC Health + Hospitals/Elmhurst
Elmhurst Hospital, which serves nearly one million Queens residents, was hit early and hit hard by the coronavirus, with long lines of locals seeking tests or treatment. Israel Rocha Jr. teamed with Hyatt and American Airlines to provide its 4,000-plus employees with a complementary vacation later this year. Rocha is also the vice president of NYC Health + Hospitals and leads OneCity Health, an effort to improve health care delivery. 
12. Robin Hayes
CEO, JetBlue
With the airline industry has been hampered by the coronavirus, JetBlue CEO Robin Hayes is doubling down to maintain JetBlue's affordable reputation while still complying with proper travel restrictions and social distancing orders. The Queens-based airline, which bills itself as "New York's Hometown Airline," marked its 20th birthday in February. JetBlue is also partnering with JFK International Airport to remodel Terminals 6 and 7. 
13. Haeda Mihaltses
Vice President, External Affairs & Community Engagement, New York Mets
Political expertise runs deep for Haeda Mihaltses. The New York Mets' top external affairs official served in the Bloomberg administration and was the first female director of the New York City Council Finance Division. While the team navigates a return to playing ball – with spring training set to return to New York – she's also on the board of the Metropolitan Transportation Authority, which is contending with its own coronavirus challenges.
14. Evan Stavisky
Partner, The Parkside Group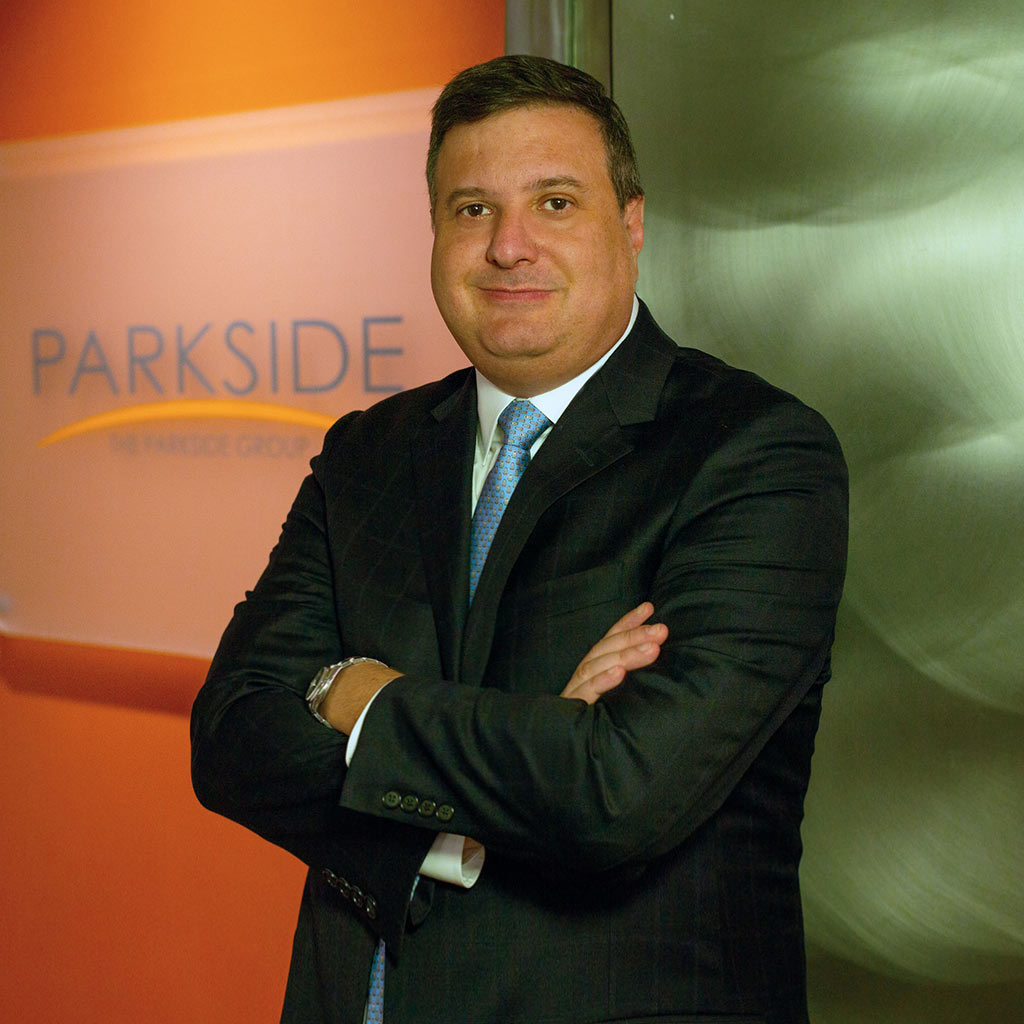 Evan Stavisky, whose parents have both represented Queens in Albany, gained experience as a top aide in the state Legislature and assisted on many campaigns over the years. For the past two decades, he has been a partner at The Parkside Group, a leading political consulting firm. Working with partner Harry Giannoulis, Stavisky is the public face of the firm and manages its government relations and public affairs portfolios.
15. Jaclyn Mucaria
President, NewYork-Presbyterian Queens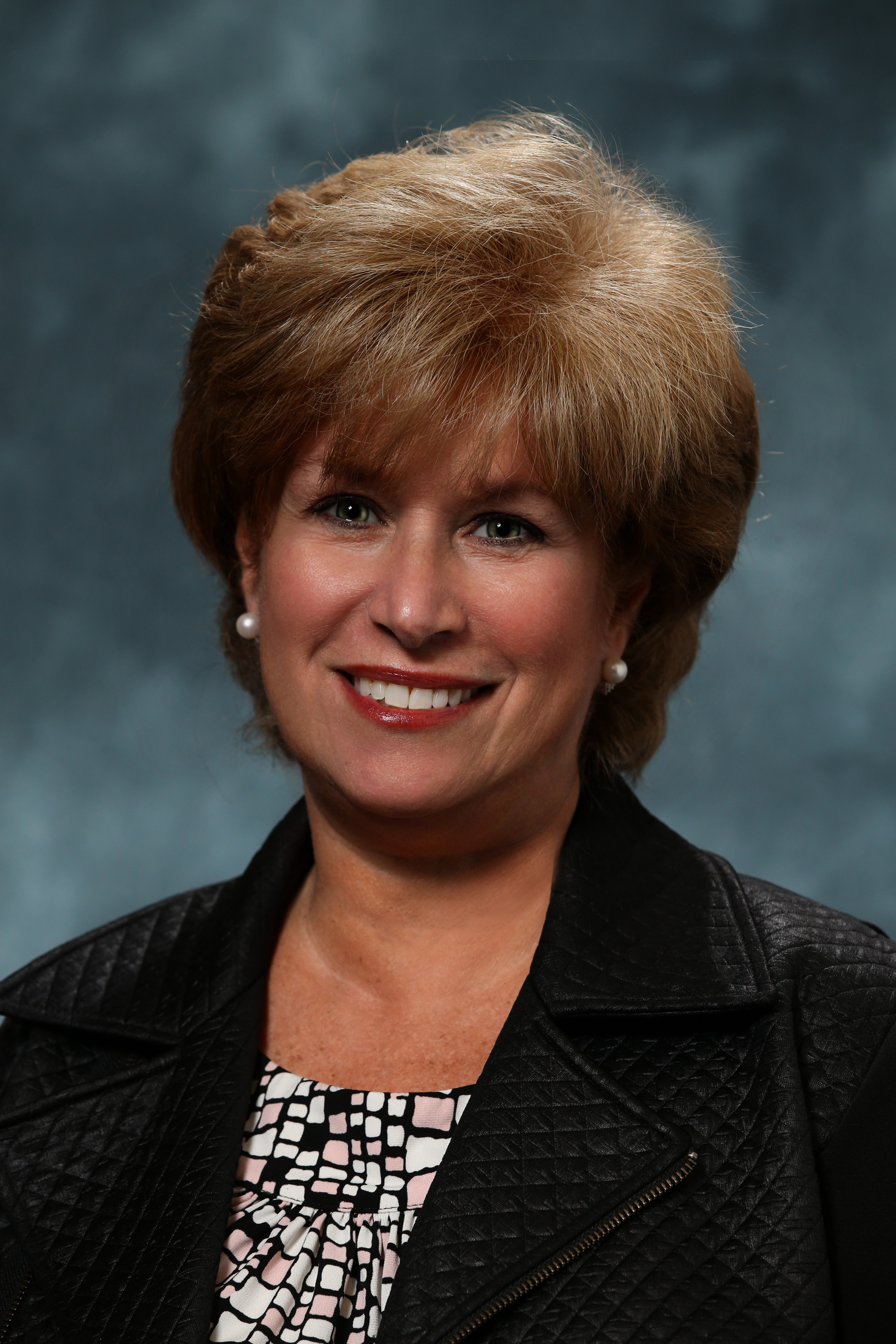 Located in Flushing, New York-Presbyterian Queens Hospital was one of many hit hard by the coronavirus pandemic. Working to adapt to an influx of patients and stay positive, the Queens hospital transformed its cafeteria into more space for coronavirus patients and began to play "Don't Stop Believin'" for those being discharged. As president since 2016, Jaclyn Mucaria has overseen the hospital's expansion of services and forging of community partnerships. 
16. Seth Bornstein
Executive Director, Queens Economic Development Corporation
In response to the coronavirus pandemic, the Queens Economic Development Corporation has delivered meals to the local community and provided advice for businesses trying to reopen via its Reboot & Restart webinar series. The organization's executive director for over a decade now, Seth Bornstein first joined the Queens Economic Development Corporation in 1979. He has overseen the expansion of the Queens Tourism Council, as well as the opening of the Entrepreneur Space.
17. Christopher Erikson
Business Manager, Local Union No. 3 IBEW
Flushing native and stalwart union official Christopher Erikson has been helping rank-and-file electrical workers enjoy pensions and benefits for over two decades at Local 3. Erikson also serves on the executive board of the Building & Construction Trades Council of Greater New York and the New York City Central Labor Council. He has continued to battle Charter Communications, and despite support from both the governor and the mayor, the standoff continues.
18. Michael Woloz
President and CEO, CMW Strategies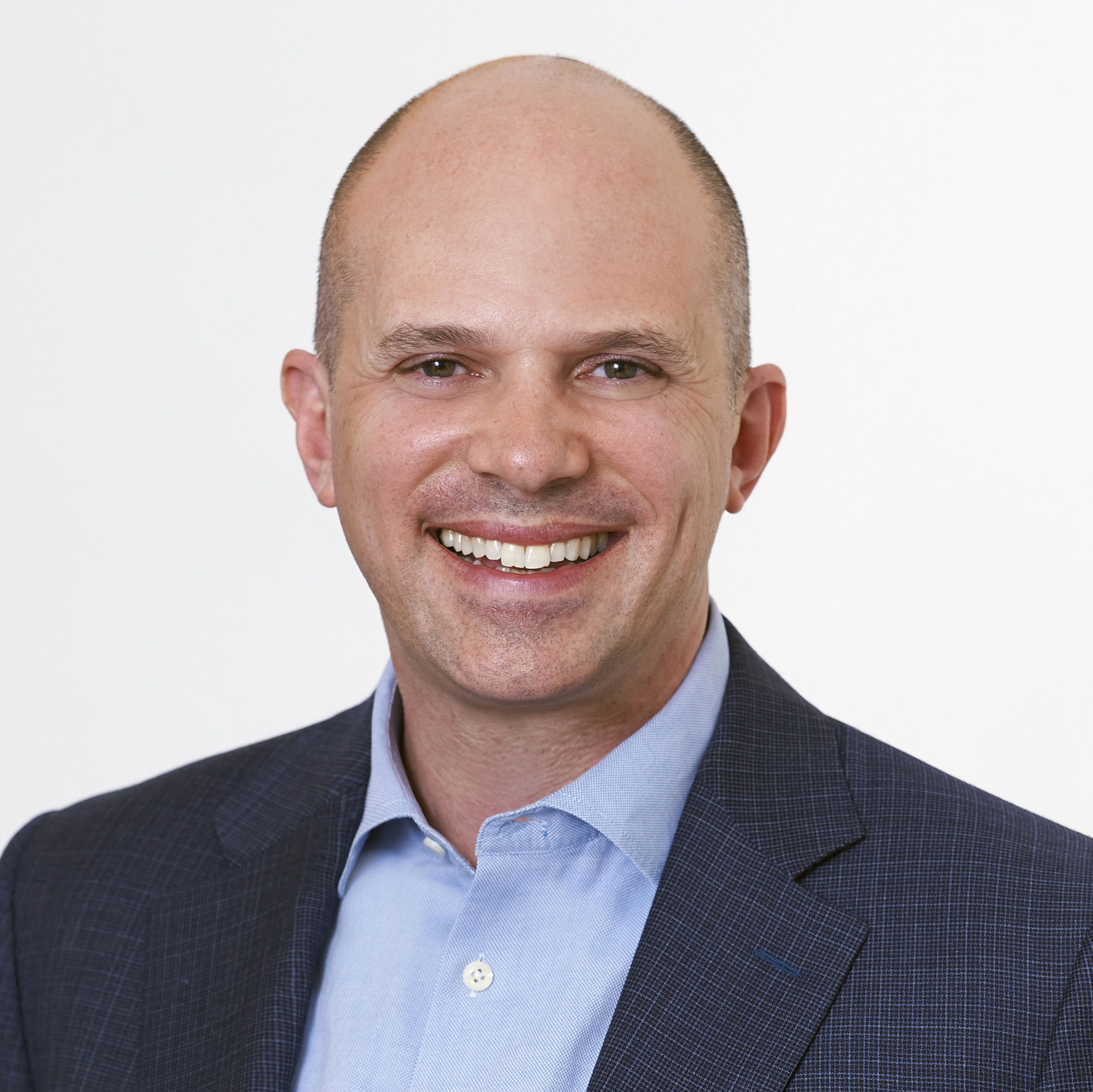 After stints in the New York City Council's Legal Affairs Division and as a journalist, Michael Woloz now is one of the city's most sought-after consultants in the real estate, transportation and nonprofit sectors. An advocate for taxi companies, he has been outspoken about the pandemic's impact on an industry already overtaken by ride-hailing companies. He chairs the New York City chapter of the New York League of Conservation Voters. 
19. Caryn Schwab
Executive Director, Mount Sinai Queens
Caryn Schwab leads the Queens outpost of the influential Mount Sinai network, a role she has held for more than two decades. The hospital has treated many COVID-19 patients, including the local New York Council Member Costa Constantinides, one of the most prominent politicians to contract the virus in New York. Schwab, who served in City Hall in the late 1980s, has spearheaded efforts to modernize and upgrade the hospital. 
20. Patrick Lynch
President, New York City Police Benevolent Association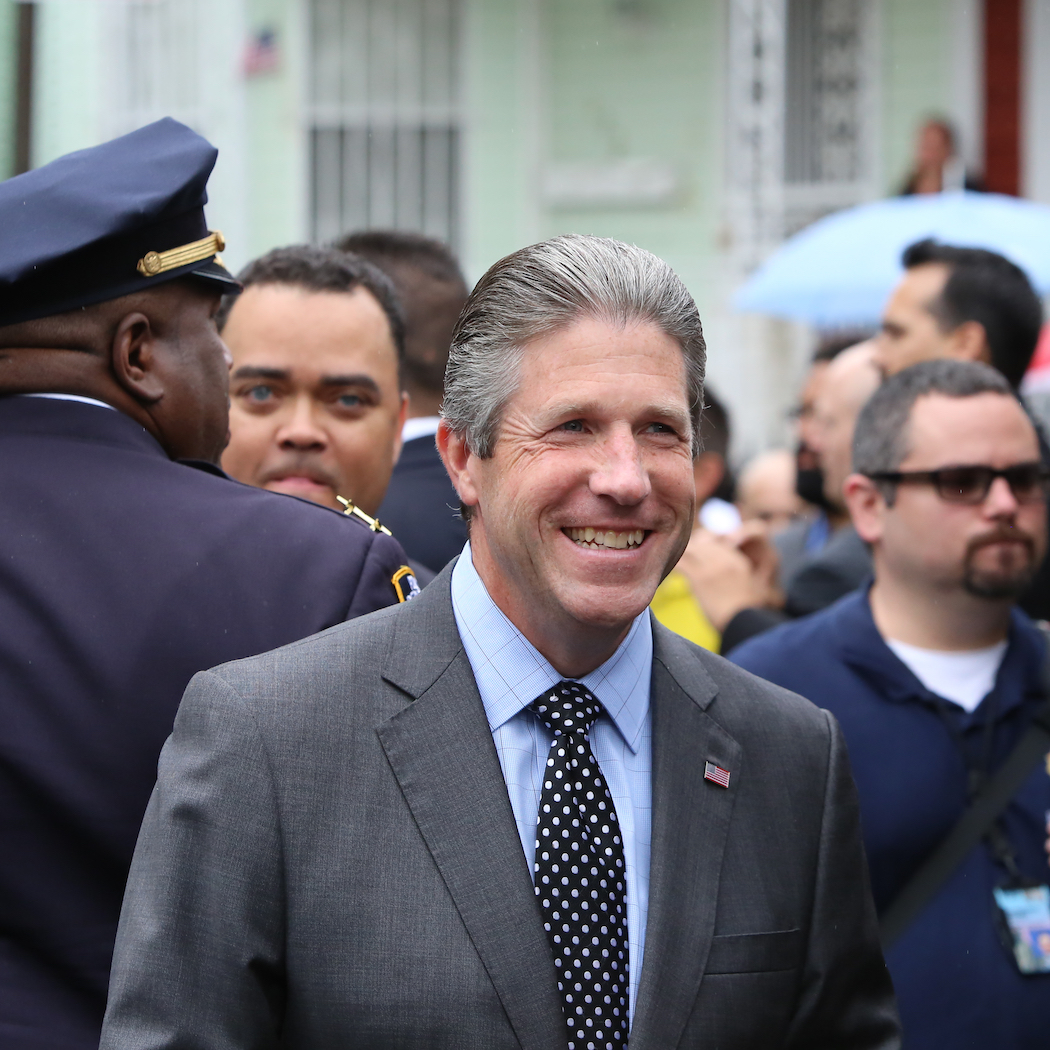 As president of the largest union representing New York City Police Department officers in the country's largest municipal police unit, Patrick Lynch has been a staunch defender of the rank and file since the final years of the Giuliani administration. However, his influential union suffered perhaps its biggest loss when the New York City Council and Mayor Bill de Blasio agreed to reduce NYPD spending by $1 billion.
21. Mark Weprin
Shareholder, Greenberg Traurig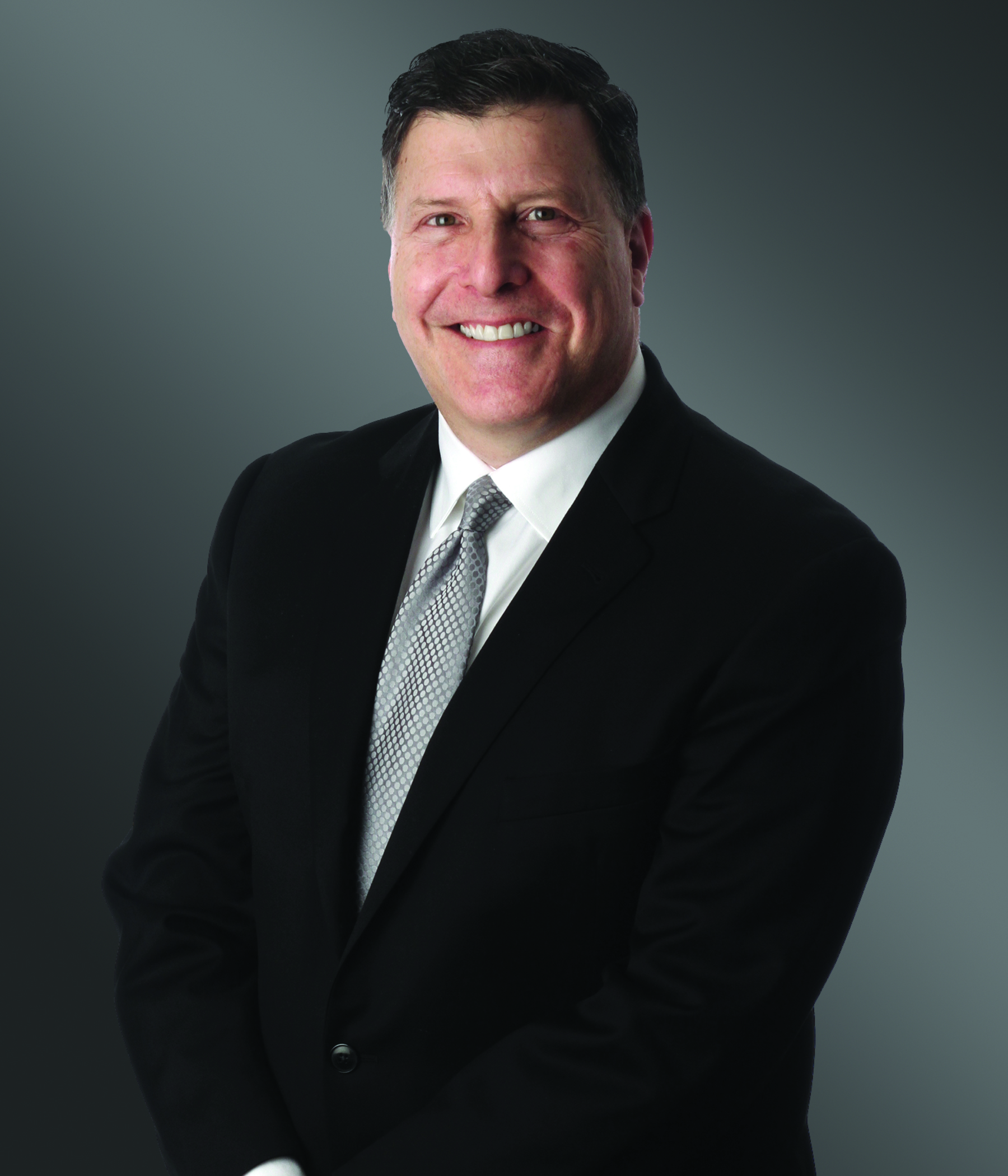 At one of New York's most prestigious law firms, Mark Weprin uses his past experience as a former New York City Council member, Assembly member and deputy secretary to Gov. Andrew Cuomo to negotiate land use issues and advocate for clients. It all comes naturally to Weprin, who grew up in a political family, with a father who served as Assembly speaker and a brother who's still in the state Legislature. 
22. Frank Wu
President, Queens College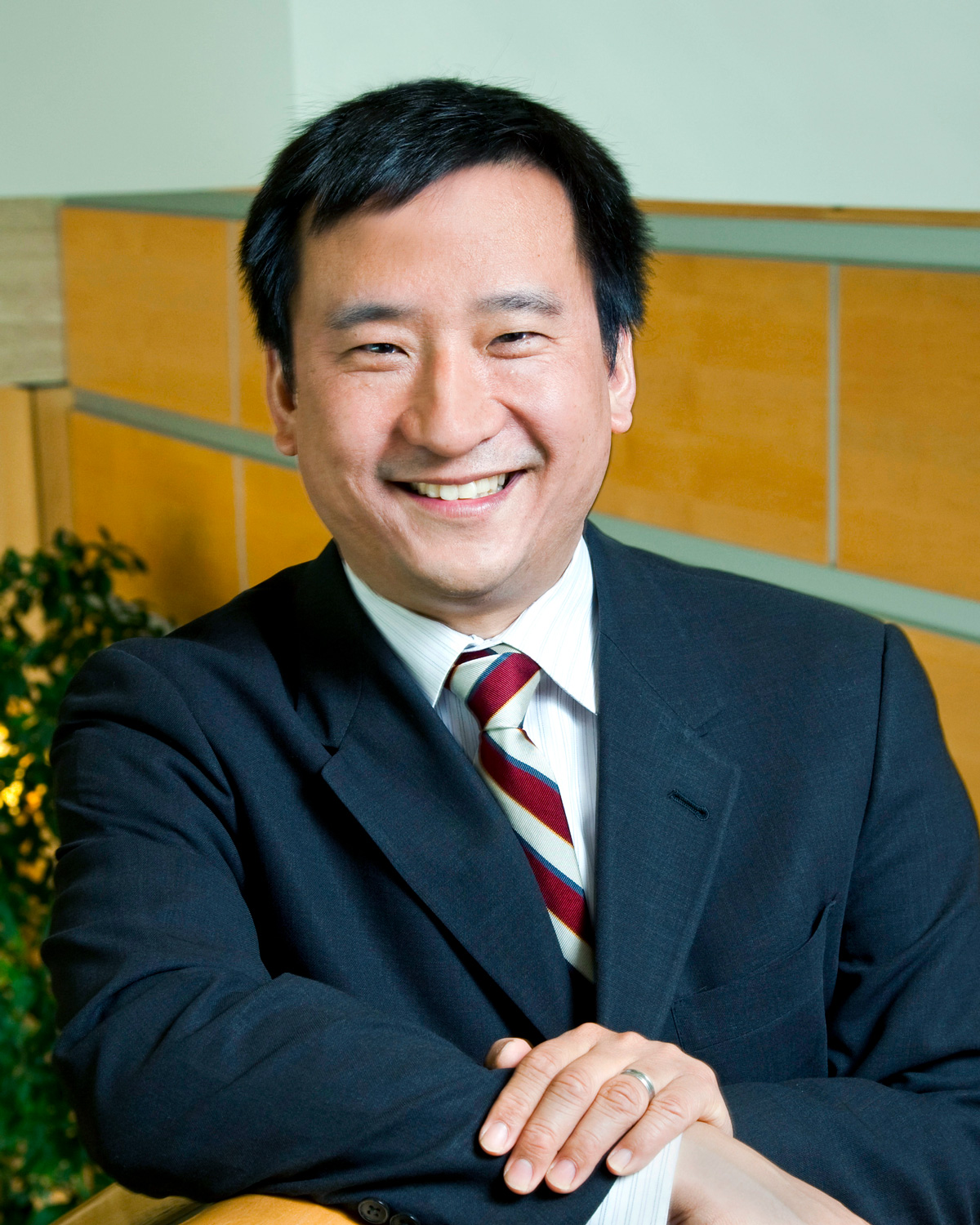 Frank Wu this summer became Queens College's 11th president and the first person of Asian descent to lead the 83-year-old institution. Wu, who taught at California's Hastings College and the historically Black institution Howard University, is a civil rights activist and the author of "Yellow: Race in America Beyond Black and White." He replaces William Tramontano, who has filled in since former President Félix Matos Rodriguez left to become CUNY chancellor.
23. Daniel Zausner
Chief Operating Officer, USTA Billie Jean King National Tennis Center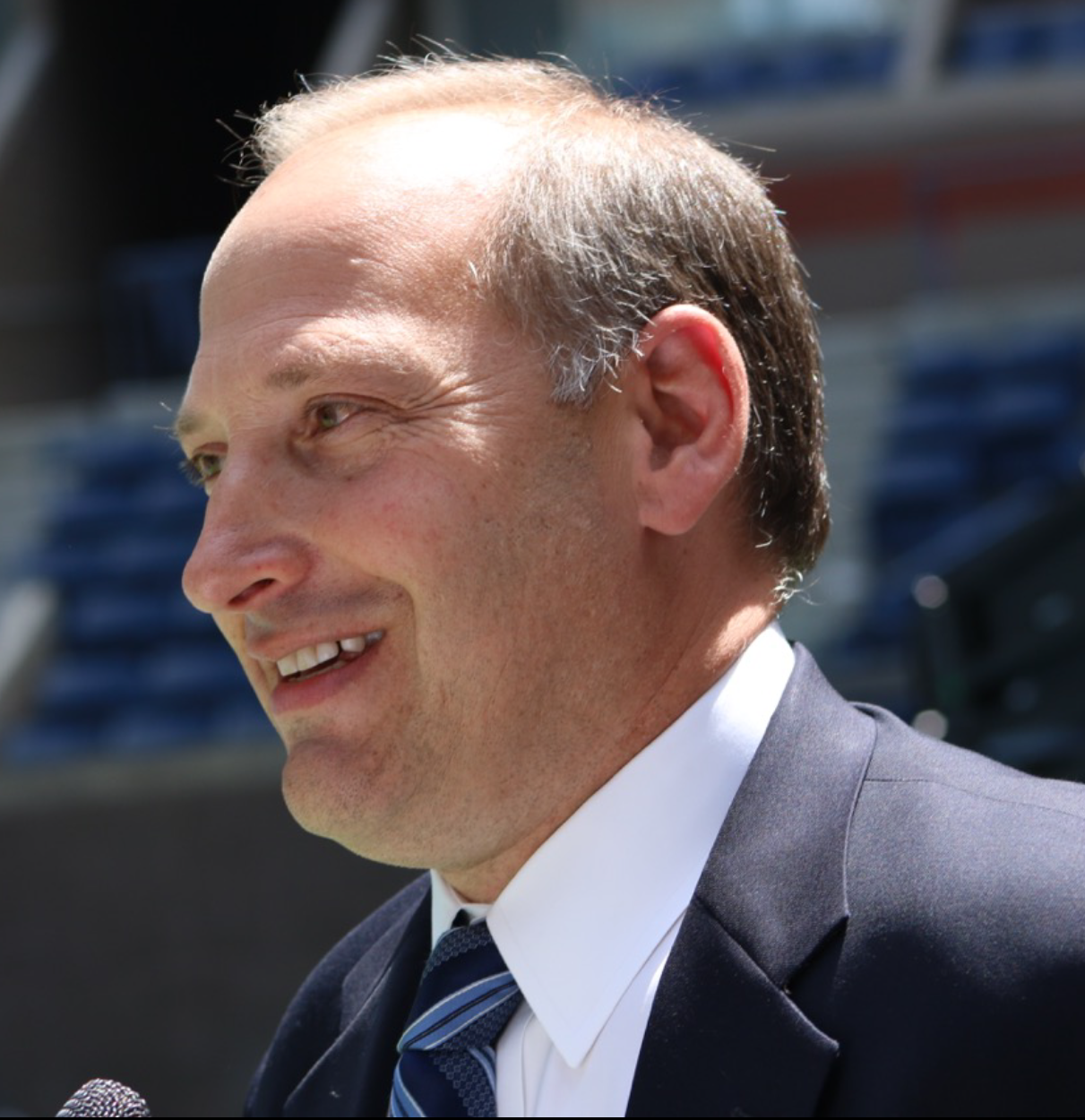 In three and a half decades, Danny Zausner's career in event management has taken him from promoting concerts to running the nation's preeminent tennis center. This spring, he transformed Flushing's $650 million National Tennis Center into a temporary hospital and used the Louis Armstrong Stadium to prepare and distribute food in response to the COVID-19 pandemic. Now, a U.S. Open without fans will be held there in August and September. 
24. Scott Molina
Chief Operating Officer, Genting New York State'
With more than 5,000 machine and electronic table games, Resorts World Casino New York City has been a major moneymaker in Southeast Queens as the city's only casino of any kind. Scott Molina, who was named president of the racetrack casino in 2017, has also been helping to revive a commercial casino that Genting recently purchased in the Catskills – although the coronavirus has forced both locations to shut down temporarily. 
25. Kenneth Adams
Incoming President, LaGuardia Community College
Kenneth Adams knows economic development – he led the Business Council of New York State and the Brooklyn Chamber of Commerce, and as the head of Empire State Development he launched the state's regional economic development councils. Most recently, he was Bronx Community College's dean of workforce and economic development. Starting in mid-August, he will continue tying education to job development at the City University of New York's LaGuardia Community College. 
26. Carl Mattone
President and CEO, CFM Development
The apple doesn't fall far from the tree for Carl Mattone, who last fall launched another family-run real estate company. The move comes after decades developing dozens of properties across Queens with his father Joseph at The Mattone Group. "Look, Queens has been very good to me and my family so I feel a moral obligation to be good to Queens," he told QNS.com. 
27. Richard LeFrak
Chairman and CEO, LeFrak
As chairman and CEO of LeFrak, Richard LeFrak runs New York City's third largest multifamily rental landlord. With most of the company's properties located in Queens, perhaps the most notable is the LeFrak City complex, a 20-building, 5,000-unit apartment complex stretching between Corona and Elmhurst. Outside of real estate, the billionaire businessman has contributed to his close friend President Donald Trump's 2020 reelection campaign. 
28. Floyd & Elaine Flake
Senior Pastor; Co-Pastor, Greater Allen A.M.E. Cathedral of New York
Merging politics and prayer, The Greater Allen A.M.E. Cathedral's Floyd and Elaine Flake provide services to 23,000 parishioners at their Jamaica congregation. A former congressional representative, Floyd left office in 1997, midway through his sixth term, to tend to his flock. He runs a 600-student private school the couple founded. As co-pastor, Elaine developed the Allen Women's Resource Center which houses victims of domestic violence.
29. Travis Terry
Chief Operating Officer, Capalino+Company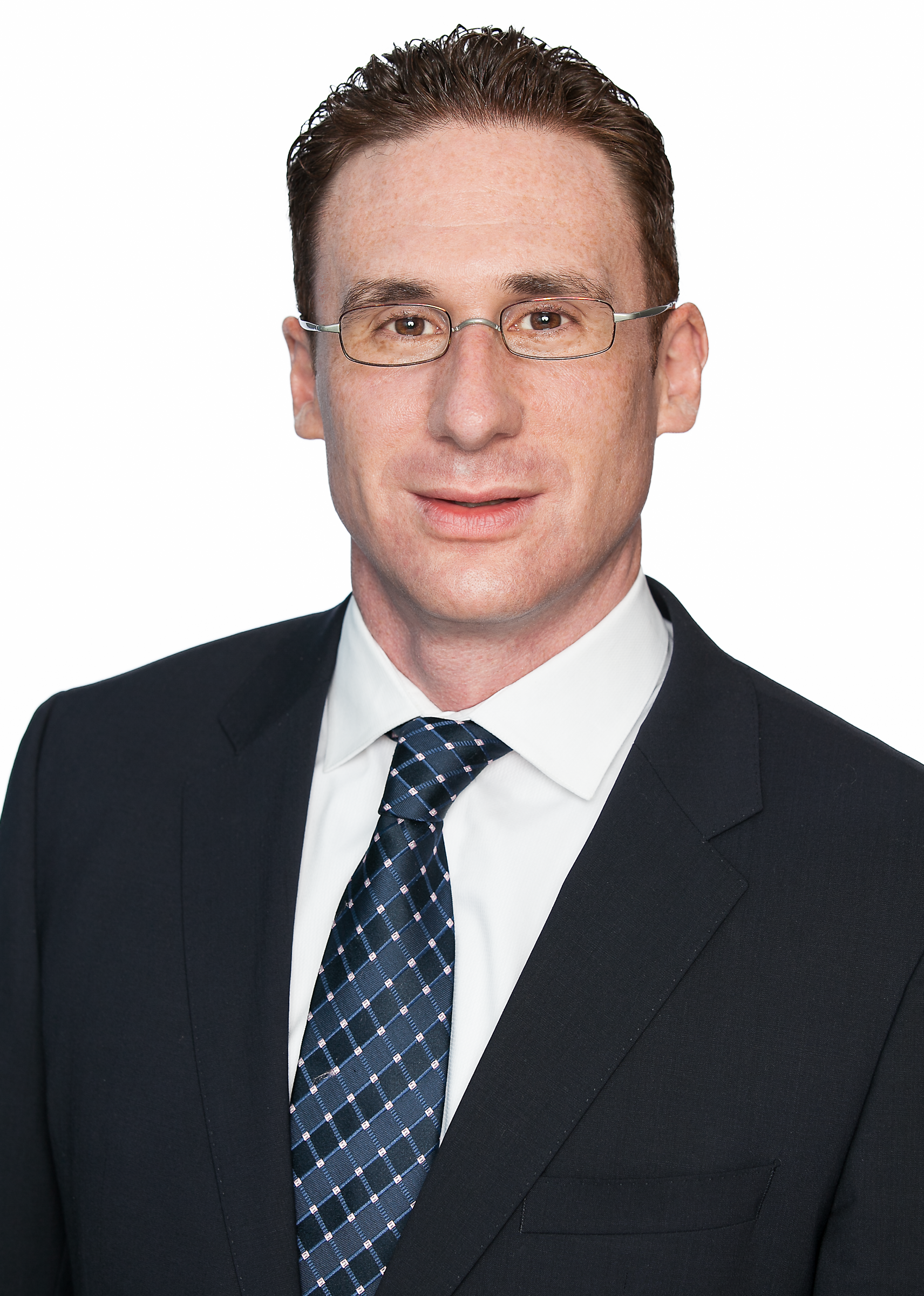 As the chief operating officer of one of New York City's top lobbying firms with clients such as UPS and Rudin Management, Travis Terry manages a roster of high-profile clients. Terry recently touted the company's ability to adapt in crisis, citing the need to be solution-oriented and collaborate with the government. The firm has assisted in securing personal protective equipment for frontline workers and delivering meals to homebound seniors. 
30. Conrado "Bobby" Gempesaw
President, St. John's University
As the leading Catholic university in a borough with a significant Catholic population, St. John's has thrived under its president, Conrado "Bobby" Gempesaw. As the first lay person to lead the institution, Gempesaw improved the institution's recruitment, retention and graduation rates and set a record for funds donated. This past June he announced he will be retiring at the end of his term in June 2021, concluding a 36-year career in academia.
31. Hal Rosenbluth
President and CEO, Kaufman Astoria Studios
Over four decades, Hal Rosenbluth has helped build Kaufman Astoria Studios into one of the East Coast's premier television and film production studios and is home to popular television shows "Orange is the New Black" and "Sesame Street" and such movies as "The Irishman." As the city reopens, the production studio put public health protocols in place and hopes to provide an economic boost to the Astoria community. 
32. Stuart & Alan Suna
Founders, Silvercup Studios
Home to several iconic New York based series like "Sex and the City," "Succession," and "30 Rock," Silvercup Studios is constantly churning out hit shows. The success behind the television and film production studio is not a one-man show, though. Founded by developers Stuart and Alan Suna, the brothers manage two Long Island City studios and have become major players in the local real estate scene. 
33. Jukay Hsu
Founder and CEO, Pursuit
Born in Taiwan and raised in Flushing, Jukay Hsu graduated from Harvard and served in the U.S. Army before founding the Coalition for Queens in 2011, a nonprofit – since renamed Pursuit – that teaches coding and job skills to underprivileged residents. Responding to recent protests, Hsu and other local nonprofit leaders of color penned a letter in early June calling for police reforms and other significant policy changes. 
34. Anne Marie Anzalone & John Albert
Executive Vice President; Counsel, Bolton-St. Johns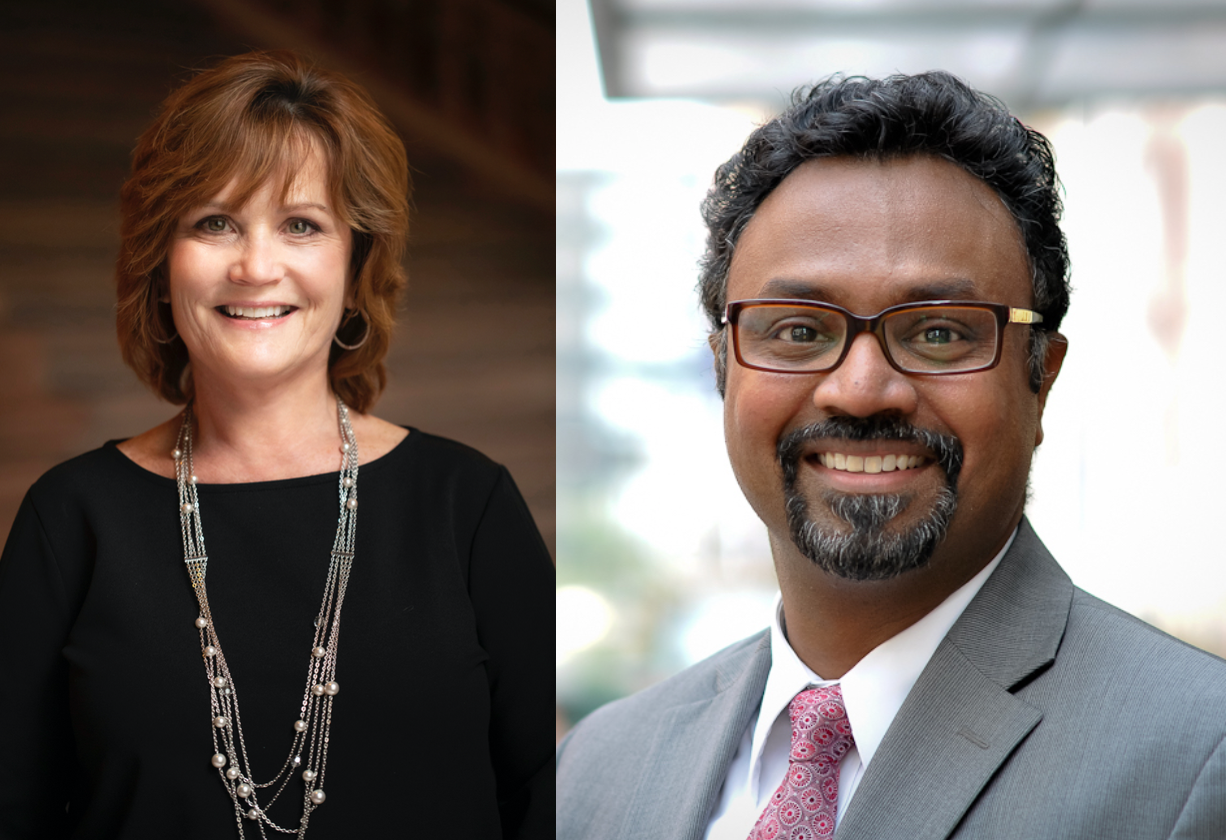 Anne Marie Anzalone joined the government relations and public affairs firm Bolton-St. Johns early last year. Before stepping into the role, Anzalone served as chief of staff to then-Rep. Joe Crowley, once a potential successor to House Speaker Nancy Pelosi. John Albert, a Queens native, represents nonprofits, cultural organizations and corporations. Among his accomplishments is paving the way for improvements at the USTA Billy Jean King National Tennis Center. 
35. David O'Rourke
President and CEO, New York Racing Association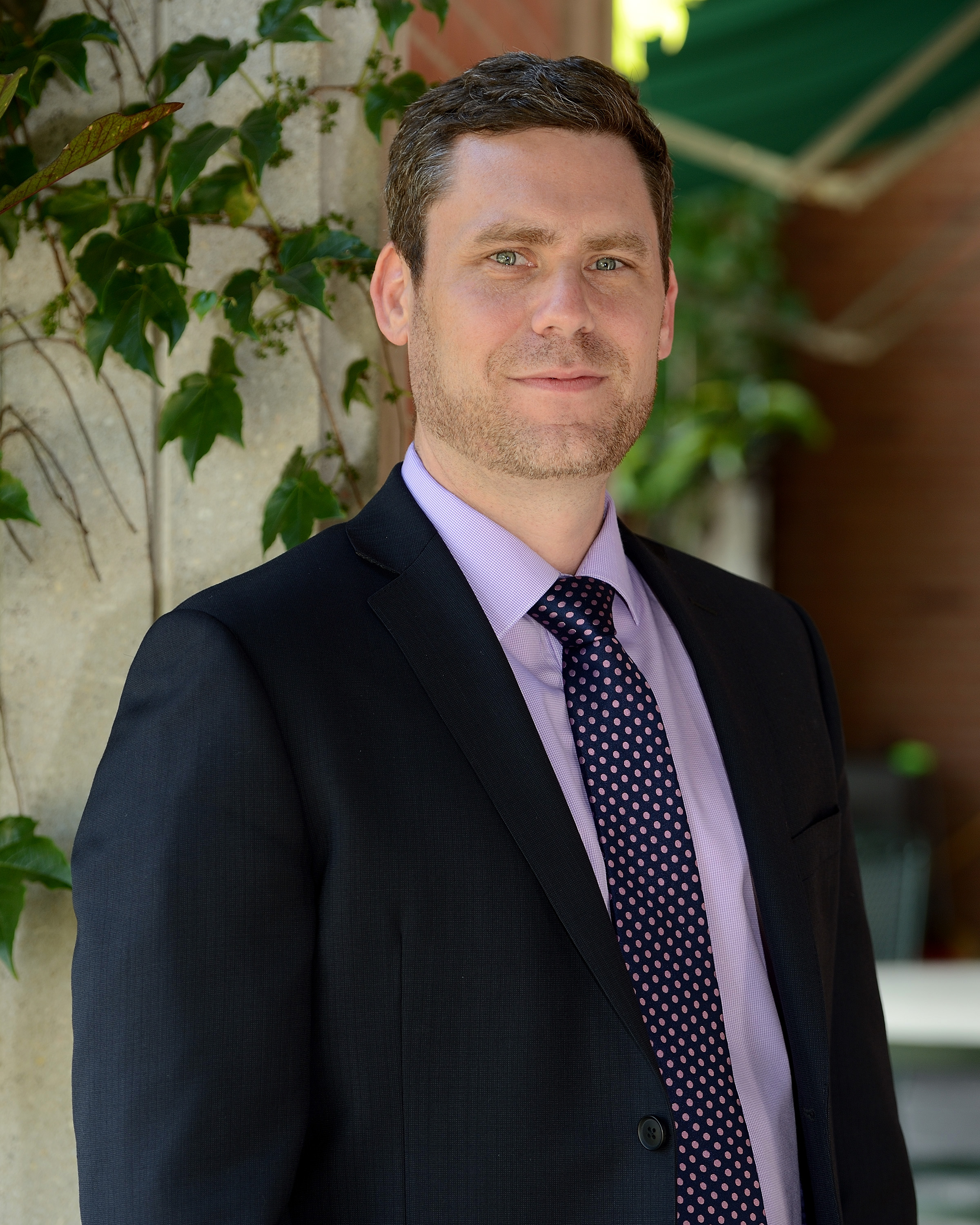 Taking over as the leader of the New York Racing Association last year, David O'Rourke oversees an industry with 19,000 jobs and $3 billion in annual economic impact in New York. Although the horse racing season has been altered by the pandemic, racing has resumed across the Queens border at NYRA's Belmont Park with the Belmont Stakes, whereas racing at the Aqueduct Racetrack in Queens has yet to return.
36. Peter Vallone Sr.
Partner, Constantinople & Vallone Consulting
With a history in New York politics dating back to 1974, Peter Vallone Sr. was the first and longest serving speaker of the New York City Council, a Democratic nominee for governor and a candidate for mayor. No longer representing Astoria in the council, Vallone Sr. runs his own government relations, public relations and business firm, working with clients like The LGBT Network, Waste Management of New York and T-Mobile USA Inc. 
37. Christine Mangino
President, Queensborough Community College
Dr. Christine Mangino is set to take the reins at Queensborough Community College in August, leaving her position as provost at one City University of New York institution – the Bronx's Hostos College – to lead another. Besides holding a number of positions at Hostos over the years, she also taught at St. John's University. She replaces Diane Call, who stepped aside in 2018, and the interim president, Timothy Lynch. 
38. Ruschell Boone & Shannan Ferry
Reporters, NY1
Ruschell Boone, a three-time Emmy nominated reporter and anchor for Spectrum News NY1, was raised in Kingston, Jamaica, and joined the news station in 2002. In 2018, she interviewed Alexandria Ocasio-Cortez after her Democratic primary upset, a scene featured in the Netflix documentary "Knock Down the House." Queens' Shannan Ferry is another Emmy-nominated reporter and anchor for NY1. A self-described proud millennial, Ferry joined NY1 as a reporter in 2014. 
39. Scott Levenson
Founder and President, The Advance Group
Scott Levenson got his start in community organizing and labor union organizing. He also worked on campaigns for Jesse Jackson and David Dinkins. Since founding the political consulting firm The Advance Group in 1990, the Queens resident held a number of roles for Mark Green, the city's first public advocate, and has represented dozens of city, state and federal candidates for elected office, as well as a roster of corporate and nonprofit clients. 
40. Mitchell Taylor
Co-founder and CEO, Urban Upbound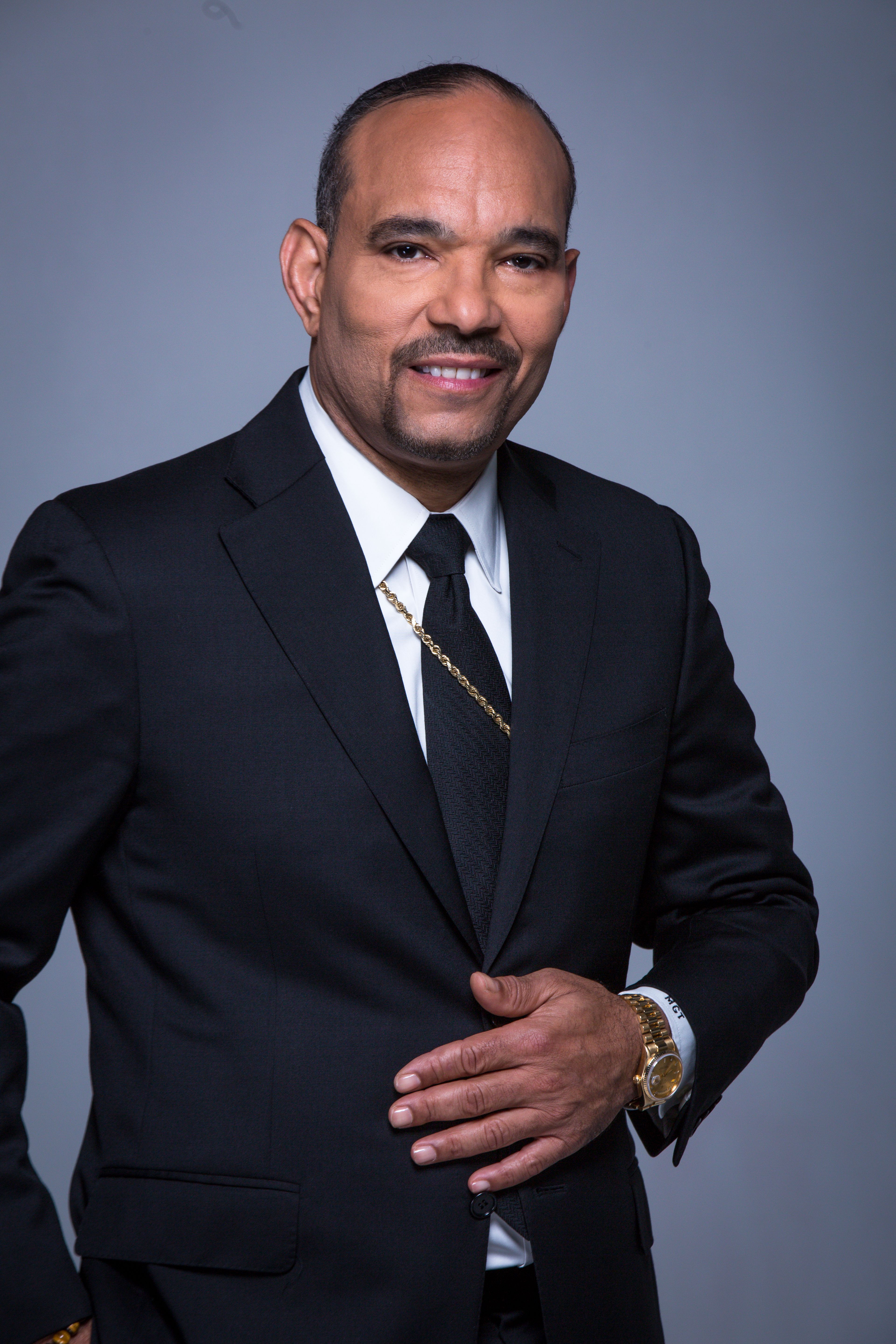 Bishop Mitchell Taylor co-founded Urban Upbound in 2004 to break the cycle of poverty for low-income New Yorkers. Urban Upbound serves residents in Queens, the South Bronx and East Harlem by providing employment services and financial counseling. Recently, the organization distributed masks, opened an emergency food pantry in Long Island City and partnered with LaGuardia Community College on a job training program for public housing residents.
41. Jason & Joshua Muss
President; Chairman, Muss Development 
With more than 15 million square feet in its portfolio, Muss Development is one of the city's largest real estate firms. Established in 1906 by patriarch Isaac Muss, the Forest Hills, Queens-based real estate company lays claim to some of the borough's most prominent real estate, including Flushing Plaza. In 2019, Jason Muss took over as president, while his father, Joshua Muss, became chairman. 
42. Bruce Flanz
President and CEO, Jamaica Hospital Medical Center
One of Queens' oldest hospitals, Jamaica Hospital has been led since 2011 by Bruce Flanz, who helped it move past a bribery scandal. In recent months, Flanz has faced an even greater challenge, as his hospital was one of several in Queens hit hard by the coronavirus pandemic. Before New York's COVID-19 outbreak, the hospital sent a team of volunteers to help earthquake victims in Puerto Rico. 
43. Berenecea Johnson Eanes
President, York College
In August, Berenecea Johnson Eanes will drop the "interim" from her title and become president of York College. Eanes previously served as vice president for student affairs at California State University, Fullerton, and as vice president for student affairs at John Jay College of Criminal Justice, another City University of New York institution. York College, located in Jamaica, targets students pursuing health care, business and other fields of study. 
44. Kara Hughes
Senior Vice President, Corporate & Legislation, Kasirer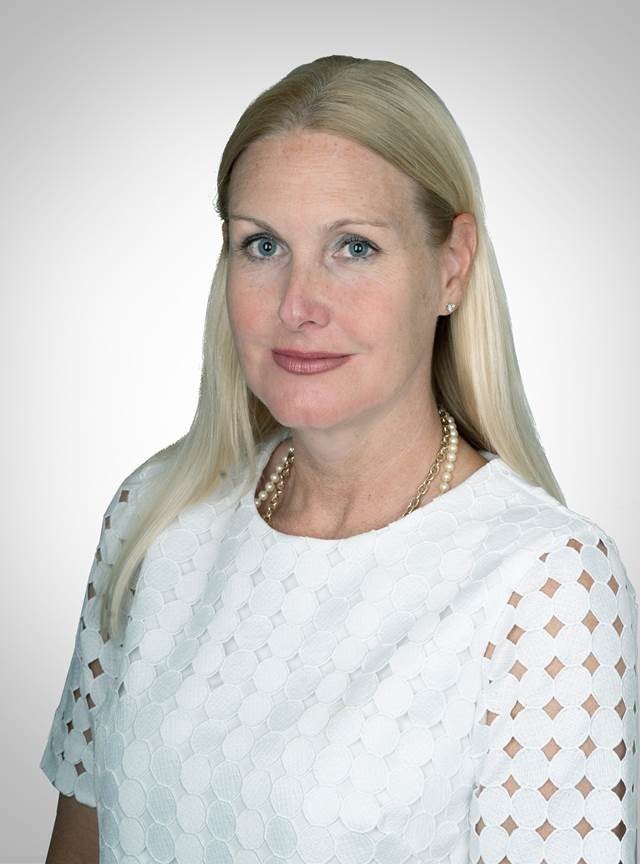 As a senior vice president at Kasirer, Kara Hughes is one of the top executives at New York City's top lobbying firm. Prior to joining Kasirer, the Queens resident served as New York City Mayor Bill de Blasio's acting director of city legislative affairs and as then-U.S. Sen. Hillary Clinton's director of economic development. Among Kasirer's most notable clients are Northwell Health and Charter Communications. 
45. John "Sean" Crowley
Partner, Davidoff Hutcher & Citron 
The brother of former Rep. Joe Crowley, John "Sean" Crowley works at a powerhouse law firm with offices in Albany, New York City and Washington, D.C. An expert in government relations and land use, he has lobbied for the Brooklyn Chamber of Commerce and SCO Family of Services. Previously he was the managing partner of Crowley, Crowley & Kaufman, a New York City Council staffer and a campaign aide to then-Rep. Thomas Manton.
46. Alex Camarda
Director, State Government Affairs, Charter Communications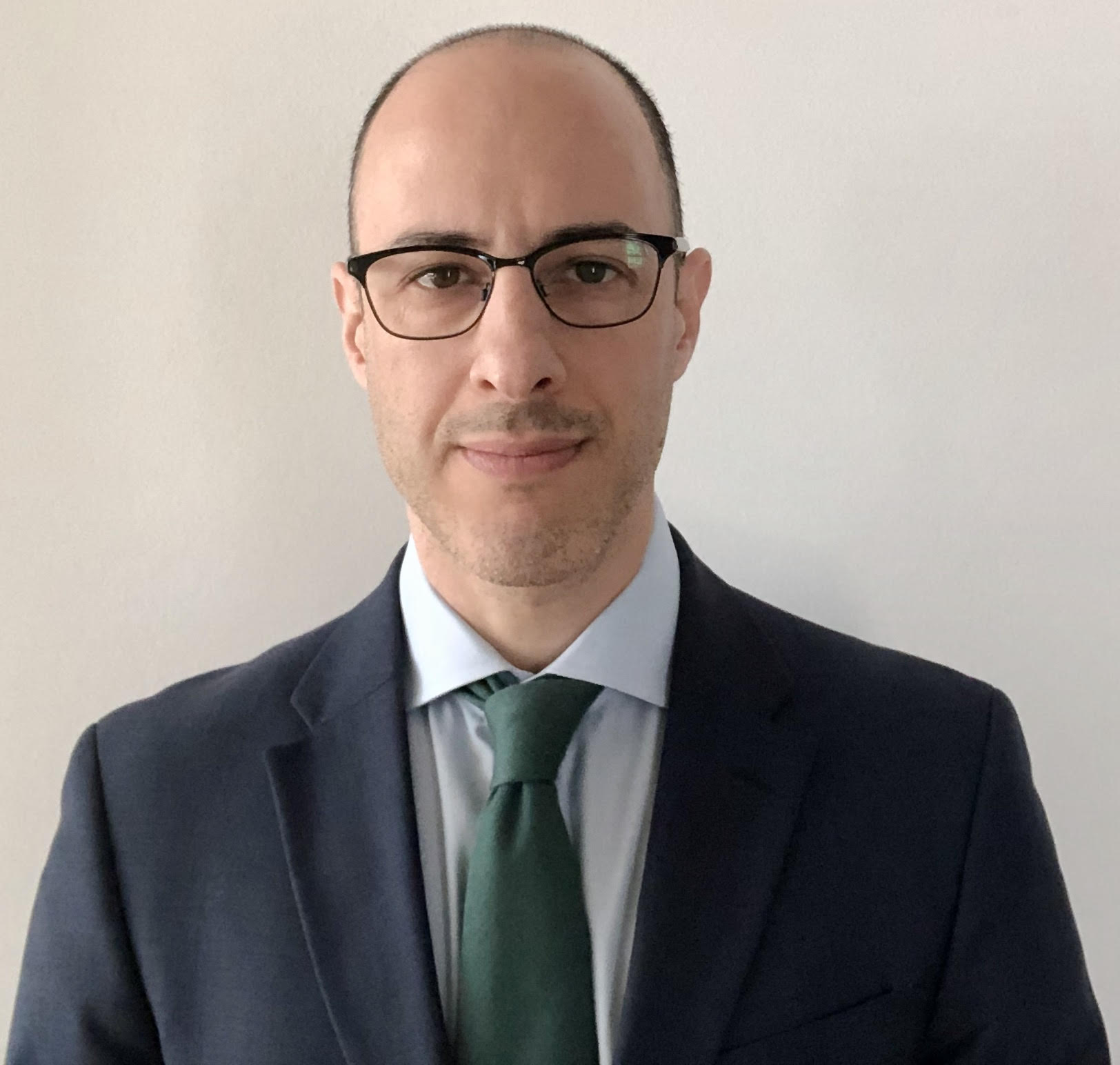 Alex Camarda in March joined the telecommunications giant Charter Communications, whose Spectrum brand delivers internet and cable television to many New Yorkers – and offered free 60-day service to new customers with K-12 or college students to assist in remote learning. It's the latest job for the Queens resident, who counts the good government groups Reinvent Albany and Citizens Union and the New York City Finance Department as former employers. 
47. Carl Goodman
Executive Director, Museum of the Moving Image
Carl Goodman has been the executive director of Astoria's Museum of the Moving Image since 2011. Under Goodman's leadership, the museum in 2018 created a neighborhood council of local residents and representatives of community organizations to help with the museum's decision-making processes. A the museum had to shut down temporarily as a result of the coronavirus pandemic, it has hosted a meal distribution effort and was an early voting site. 
48. Margaret Honey
President and CEO, New York Hall of Science
Leading the New York Hall of Science since 2008, Margaret Honey has promoted student achievement in STEM subjects. The interactive science center in Flushing Meadows Corona Park has served thousands with hands-on learning – although it has been shut down temporarily by the coronavirus pandemic, with the goal of reopening in mid-2021. In October of last year, construction of a 300-seat pre-K center in partnership with the institution got underway. 
49. Jay Martin
Executive Director, Community Housing Improvement Program
During the coronavirus outbreak in New York City, Community Housing Improvement Program Executive Director Jay Martin has advocated for the bailout of renters and is currently calling on the federal government to assist with tenants paying their rent – warning of disastrous financial consequences if nothing is done. Martin represents nearly 4,000 property owners who operate over 400,000 units of rent-stabilized housing in New York City.
50. Sateesh Nori
Attorney-in-charge, The Legal Aid Society's Queens Neighborhood Office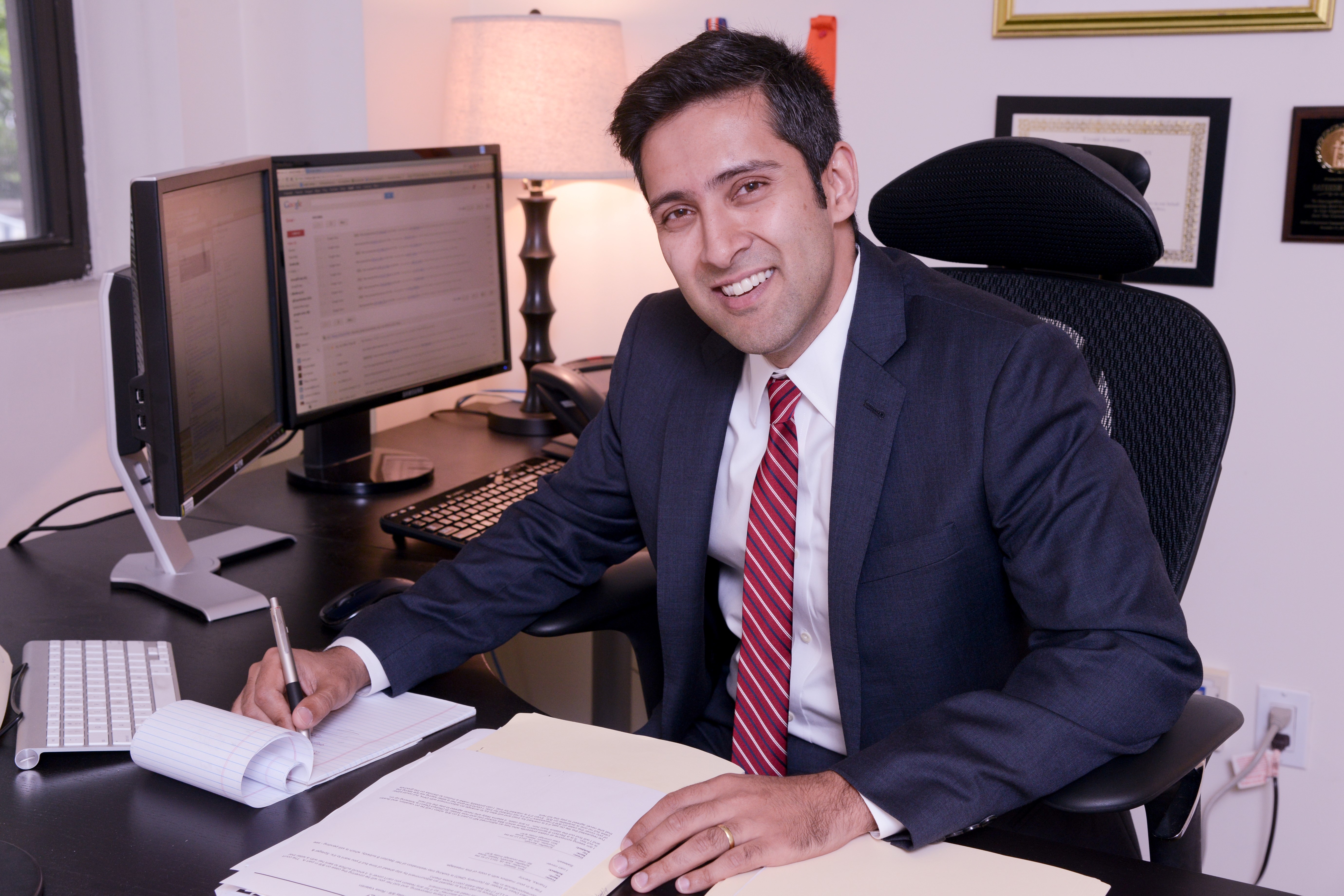 Sateesh Nori is a housing wonk, having served as director of housing litigation at Bedford-Stuyvesant Community Legal Services and as chair of the Housing Court Committee of the New York City Bar Association. Since returning to The Legal Aid Society in 2013, he has stood up for Queensites in court – including tenants who may face eviction despite a state moratorium due to COVID-19.
With reporting by Erica Scalise and Madeline Lyskawa.