The Power of Diversity: Latino Power 100 (51 - 100)
Recognizing the most politically influential Latinos – who make New York what it is.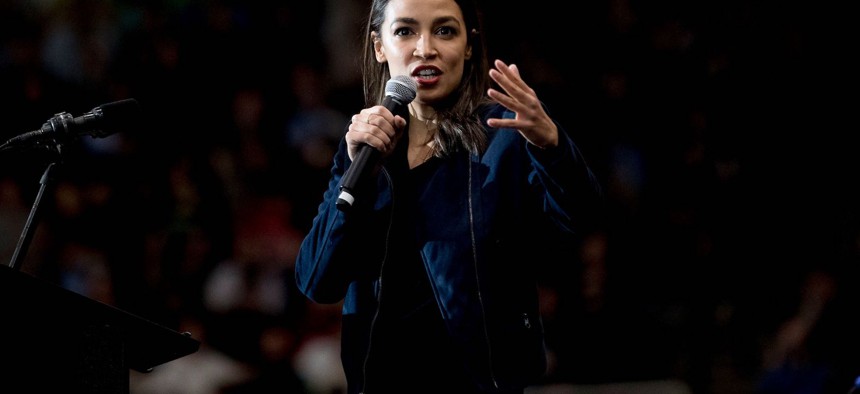 Thank you to our sponsor 
[INSERT_SPONSORS_LOGO]
51. Fausto Pichardo
Chief of Patrol, NYPD
The highest ranking Hispanic member of the NYPD, Fausto Pichardo became the first Dominican-born chief of patrol this year. Pichardo sustains the morale of the city's 23,000 patrol officers while serving as a go-between for the NYPD and minority neighborhoods that have long felt slighted by the department – a fraught role during the recent civil unrest in the city.
52. Arlene González-Sánchez
Commissioner, State Office of Addiction Services and Supports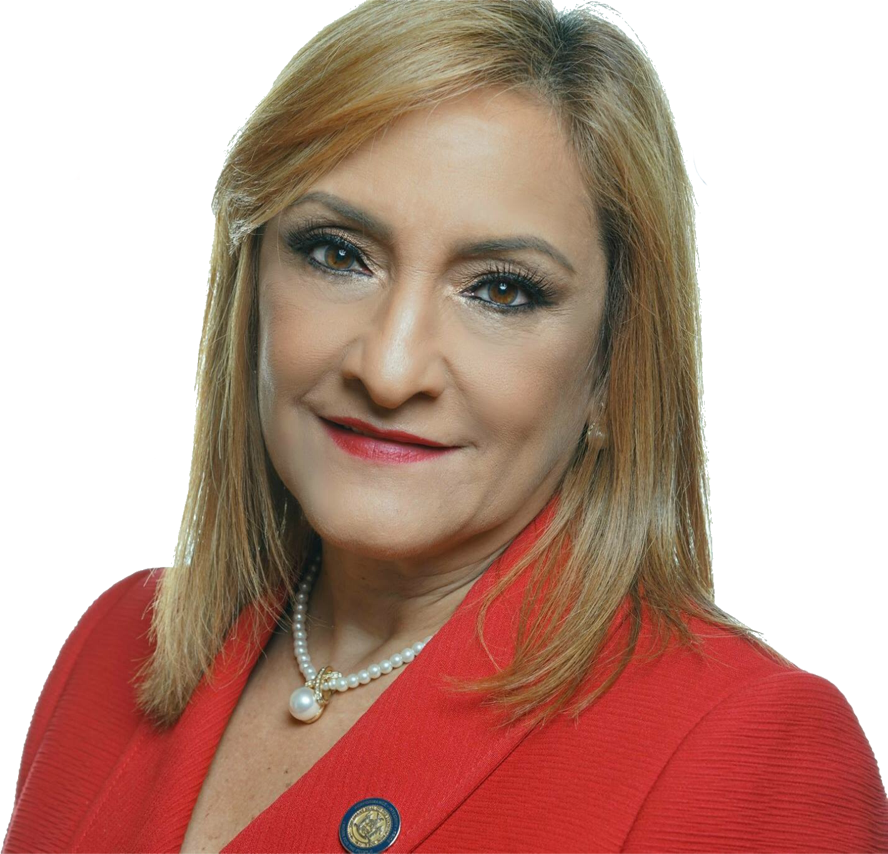 Arlene González-Sánchez may not be one of the most high-profile commissioners in the Cuomo administration, but she is among the most experienced and well-qualified. That has helped González-Sánchez stay on since Gov. Andrew Cuomo appointed her at the start of his first term. Her work is increasingly critical in the midst of the coronavirus pandemic and the economic recession. She is also part of ongoing efforts to curb opioid abuse. 
53. Edwin Quezada
Superintendent, Yonkers Public Schools
The state's fourth-largest school district has experienced a renaissance under Edwin Quezada, superintendent of Yonkers Public Schools. Overseeing 3,500 staff members in a system with a student body of 27,000, Quezada has improved graduation rates, lowered the dropout rate and boosted state test scores. His latest challenge is how to navigate the coronavirus pandemic, and he's moving his district forward with a hybrid plan the combines remote and in-person learning for most students. 
54. Melissa Mark-Viverito
Former New York City Council Speaker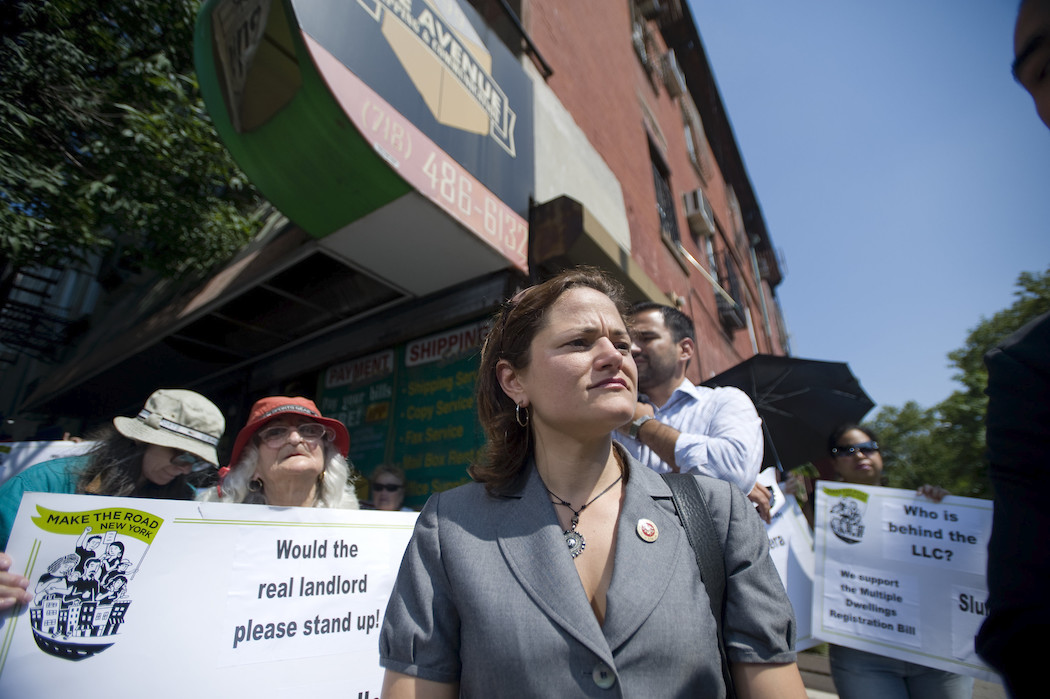 Even without any legislative power, former New York City Council Speaker Melissa Mark-Viverito continues to fight for just causes, including those central to the betterment of her native Puerto Rico. In New York City, Mark-Viverito is credited for turning her vision for the closure of Rikers Island into a reality. However, after failed bids for New York City public advocate and for Congress, it's unclear what's next for MMV.
55. Camille Rivera
Partner, New Deal Strategies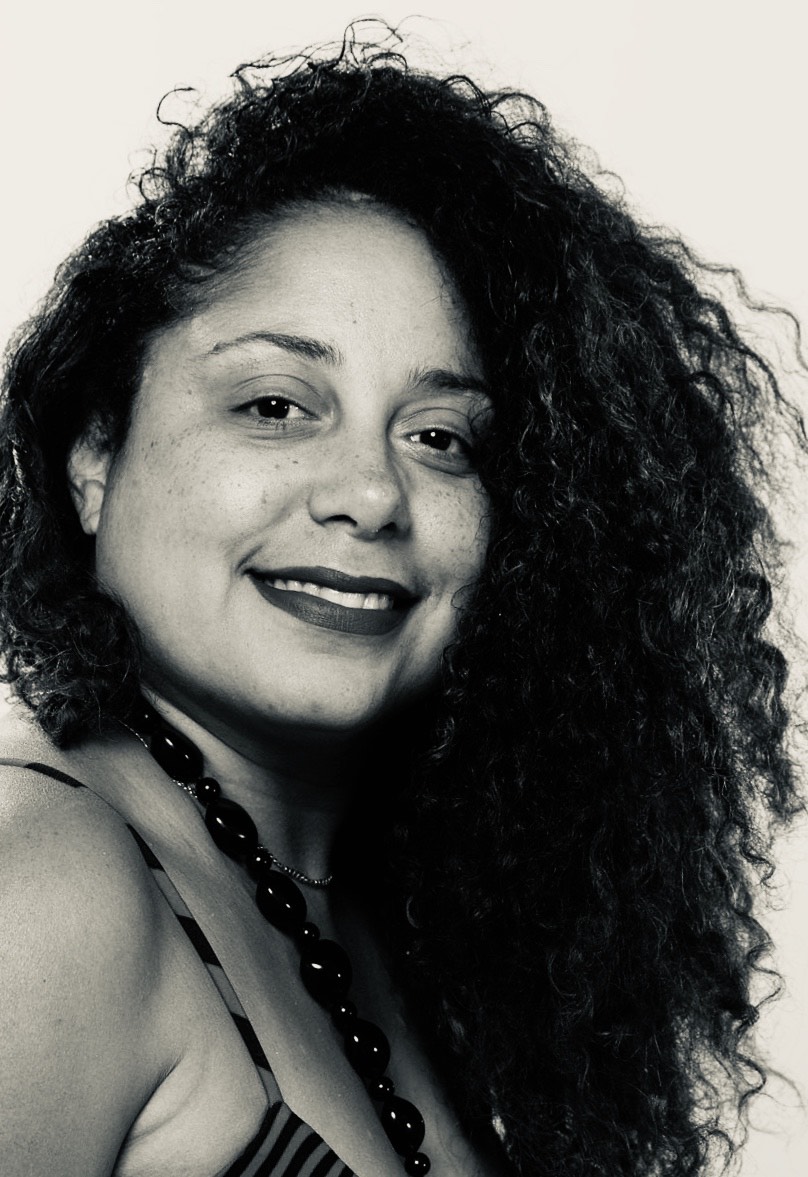 Camille Rivera brings a wealth of knowledge on New York City government and politics to New Deal Strategies, a political consulting firm specializing in strategy, speechwriting and even joke-writing. Working for candidates solely on their progressive merits, Rivera, who was previously with the New York City Department of Homeless Services, is fearless in her desire to see more women and people of color run for public office – and win.
56. Alicia Guevara 
CEO, Big Brothers Big Sisters of New York City
The first woman to lead the 116-year-old nonprofit, Alicia Guevara's mission looks to ensure that the city's underserved have a fighting chance at a bright future, matching young ones (the "littles") with responsible adults (the "bigs") to make that happen. The resident of the Riverdale section of the Bronx, who once ran the social services nonprofit Part of the Solution in Fordham, now works to increase the mentorship figures in her home borough.
57. Miguel Fuentes
President and CEO, BronxCare Health System
BronxCare Health System, the rebranded Bronx-Lebanon Hospital, is being led by a familiar face in Miguel Fuentes. Fuentes has devoted 40 years to the not-for-profit hospital in various capacities. With the Bronx still ranked as the state's unhealthiest county, don't be surprised to see Fuentes harness the power of the community hospital to reverse that as quickly as possible.
58. Rafael Espinal
Executive Director, Freelancers Union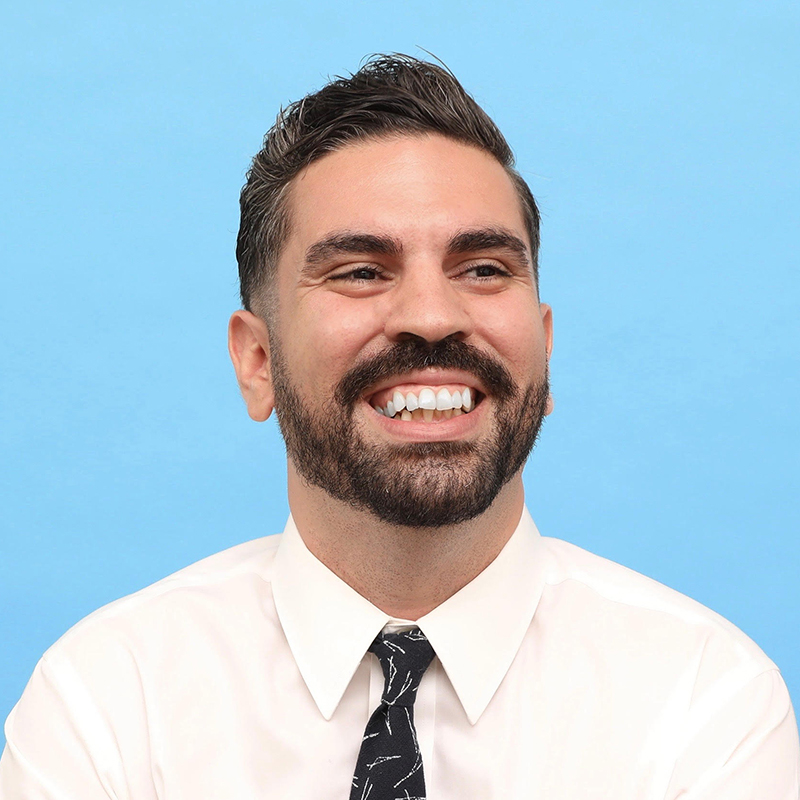 Rafael Espinal stunned New York City's political world this year when he announced he would be leaving the New York City Council to run the Freelancers Union. Espinal's victories included seeing his bill on legalizing basement apartments turn into a pilot program and the repeal of an outdated cabaret law. As head of the Freelancers Union, Espinal's representation of some 490,000 members will be increasingly relevant as the gig economy continues to expand.
59. Michael Nieves
President and CEO, Hispanic Information and Telecommunications Network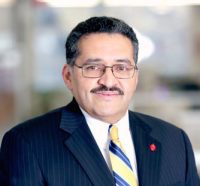 Keeping the Hispanic community across the U.S. informed remains the core mission of the Hispanic Information and Telecommunications Network, where Michael Nieves has served as president and CEO for the past five years. The network, a Spanish-language version of the Public Broadcasting Service, delivers educational and entertainment content to 44 million homes across the country. Before HITN, Nieves held senior posts in the New York City Council.
60. Elisa Villanueva Beard
CEO, Teach for America
Elisa Villanueva Beard rose through the ranks at Teach for America, bringing her experience as a corps member to her role as CEO. Beard also held posts as chief operating officer and executive director of the nonprofit's Rio Grande region, bringing a wealth of on-the-ground knowledge and expertise to roles that have helped expand the group's regions from 22 to 51, with 62,000 leaders.
61. Kim Medina
Executive Director, District Council 1707
When Kim Medina became executive director of DC 1707, she promised the early childhood educators union that she would be progressive and aggressive. She's certainly delivered, convincing Mayor Bill de Blasio and the New York City Council to boost the wages of members who work as partners in de Blasio's 3K program. With the union's merger with DC 37, expect Medina to be even more forceful in fighting for her members.
62. Ralph da Costa Nunez
President and CEO, Institute for Children, Poverty and Homelessness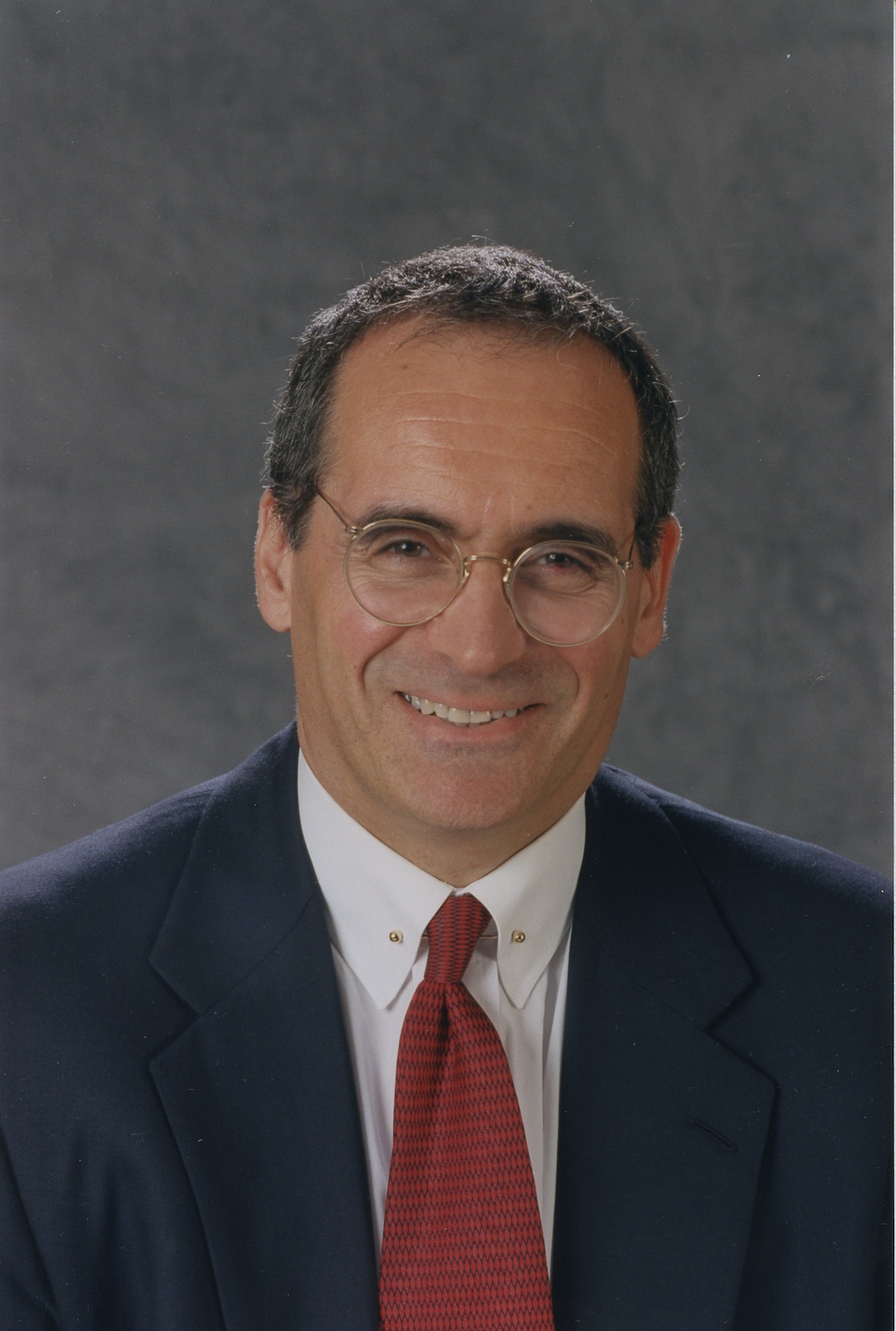 As the homelessness crisis in New York City continues unabated, Ralph da Costa Nunez remains on the front lines, underscoring its root causes and providing shelter services. The president and CEO of the Institute for Children, Poverty, and Homelessness, and its sister nonprofit, Homes for the Homeless, he offers both policy proposals and practicality to the battle against homelessness, notwithstanding an unsuccessful takeover attempt of a senior home in Manhattan.
63. Rafael Cestero
President and CEO, Community Preservation Corp.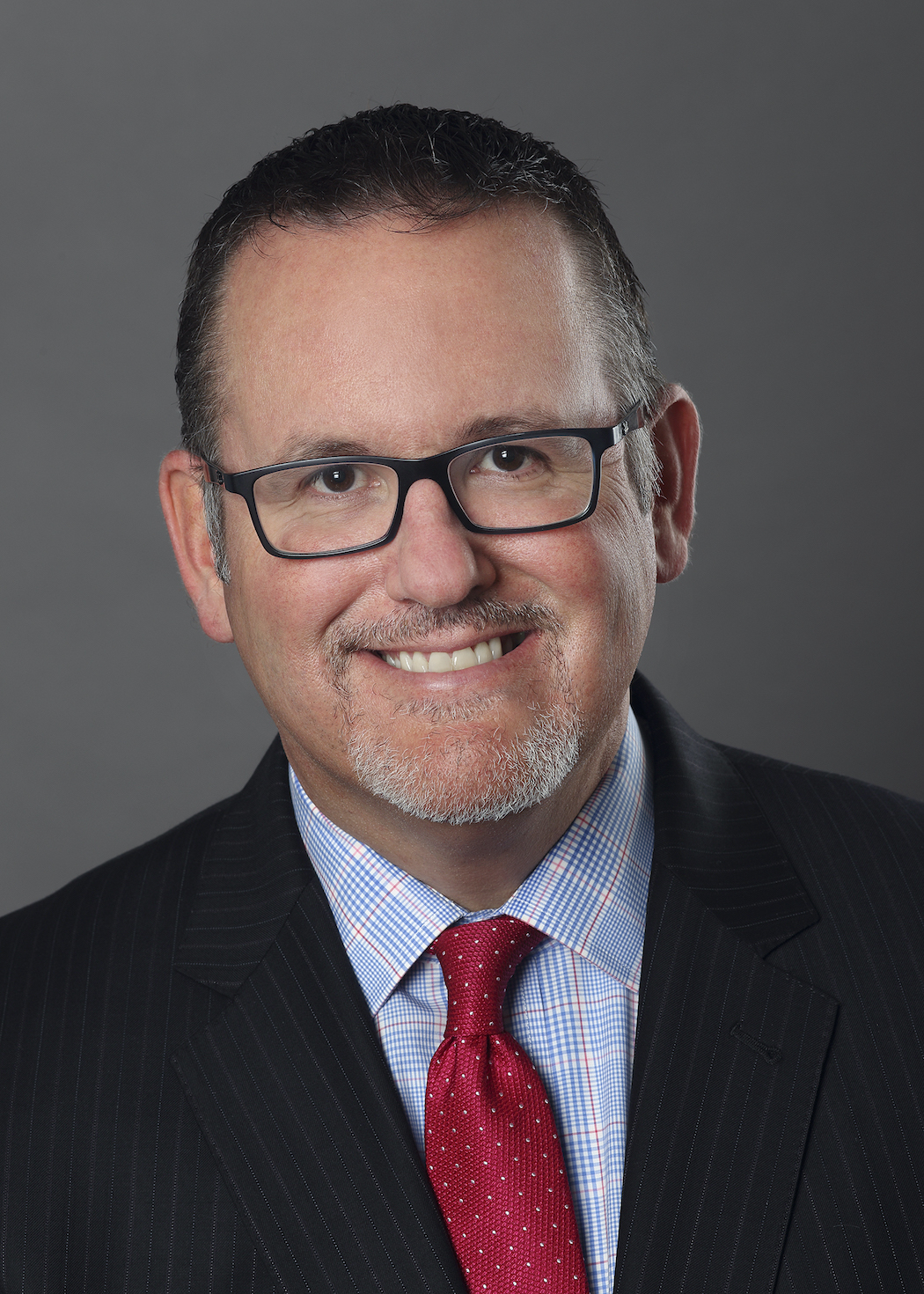 Rafael Cestero's expertise in the affordable housing market couldn't come at a more critical time for New York City. As president and CEO of Community Preservation Corp., Cestero approved $840 million in capital spending across New York state through an array of products, including construction lending, agency lending and equity investing platforms. With housing affordability more important than ever, Cestero remains integral in bringing relief.
64. Lourdes Zapata
President and CEO, South Bronx Overall Economic Development Corp.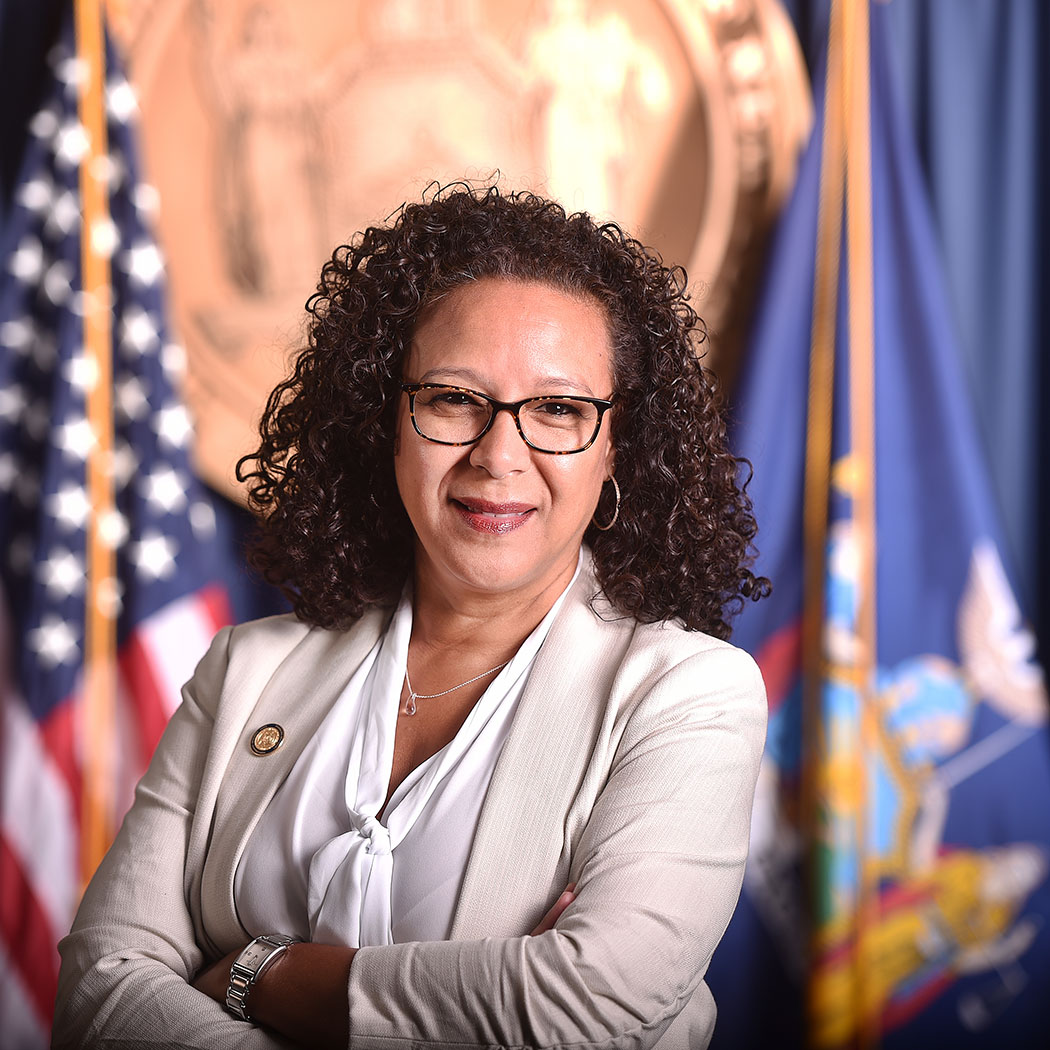 Things have come full circle for Lourdes Zapata, the first Latina and woman to lead the decades-old community development organization where it all began. Zapata began at SoBRO as director of community development before serving as Gov. Andrew Cuomo's chief diversity officer, where she worked to build a more multi-ethnic state workforce. With her deep well of knowledge about SoBRO, the Bronx native is in the right place at the right time.
65. Richard Carrión
Non-executive Board Chair, Popular Inc.
Richard Carrión has his finger on the pulse of the financial market in Puerto Rico and New York through Popular Inc. – whose well-known subsidiary, Popular Bank, remains dominant in Spanish-speaking neighborhoods. Outside of banking, Carrión is a member of the International Olympic Committee, where he's been tapped to lead the 2023 International Basketball Federation (FIBA) World Cup.
66. Marta Tellado
President, Consumer Reports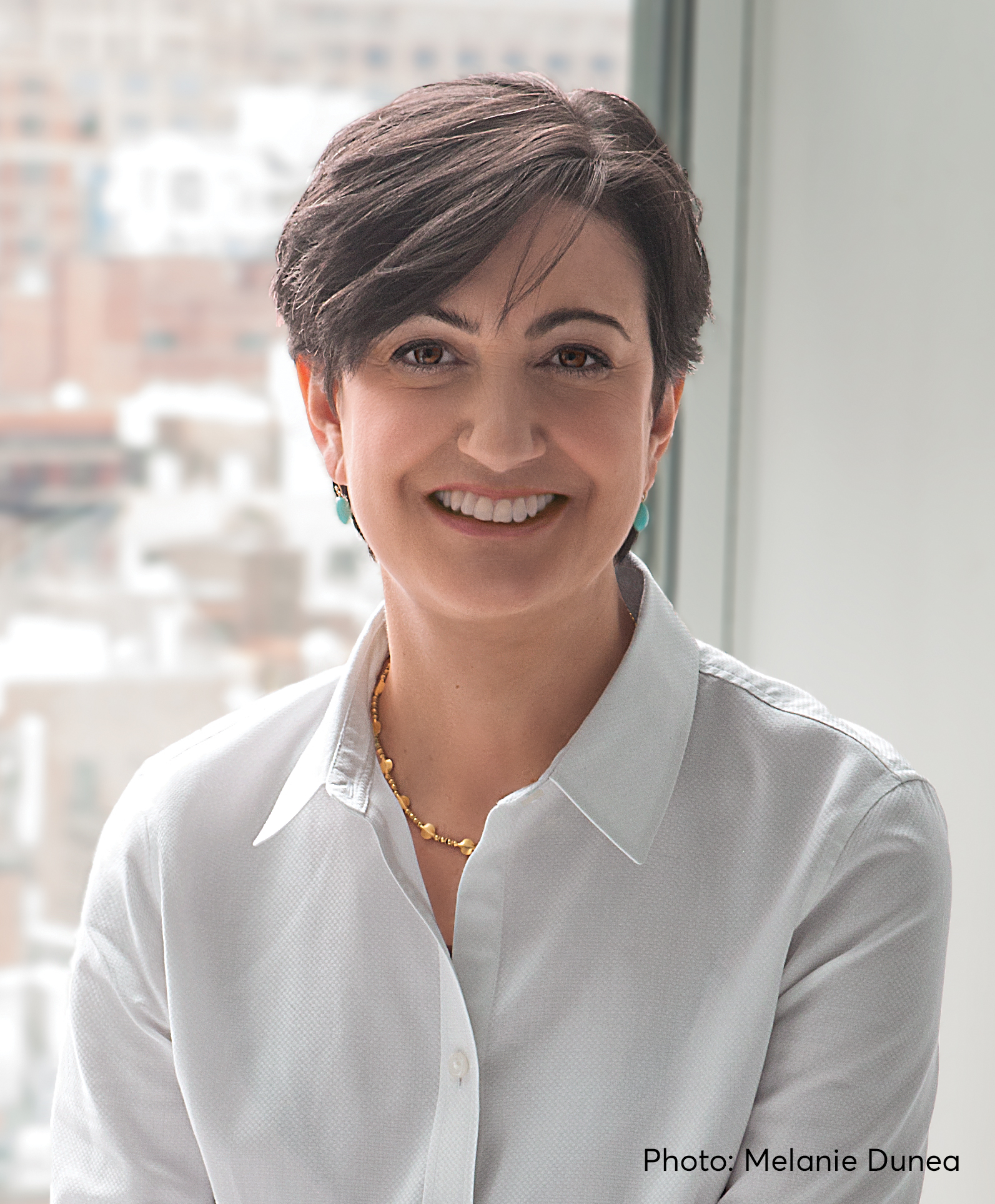 The Ivy League-educated leader of Consumer Reports has been at the top post since 2014, bringing her penchant for innovation to the forefront of the consumer advocacy publication. Tellado, whose previous work experience includes the Aspen Institute, where she was executive director of the Domestic Policy Group, and the Partnership for Public Service, also worked for former U.S. Sen. Bill Bradley.
67. Roger Juan Maldonado
Partner, Smith, Gambrell & Russell LLP
From imploring Congress to investigate U.S. Attorney General William Barr to meting out criminal justice reform with victims in mind, and even calling out U.S. Sen. Charles Schumer for controversial comments made against U.S. Supreme Court Chief Justice John Roberts, Roger Juan Maldonado has long been at the forefront of calls for justice. He is a former president of the 24,000-member New York City Bar Association.
68. Miguel Gamiño Jr.
Executive Vice President of Enterprise Partnerships, Mastercard
Miguel A. Gamiño Jr. serves as Mastercard's executive vice president of enterprise partnerships and head of global cities. He powers the company's reach through its City Possible initiative, which involves participation in the MTA's new OMNY tap-to-ride system. The initiative seeks to integrate new technology with existing infrastructure around the globe and function as a thought leader at the intersection of technology and inclusivity.
69. Jason Ortiz
Founder and CEO, Blue Suit Strategies
Since he launched his own consulting firm in 2019, Jason Ortiz has notched several legislative victories for a client list that includes unions and advocacy groups. Previously the political director for the New York Hotel and Motel Trades Council, Ortiz oversaw a number of successes at the union, including curbing Airbnb's business practices in New York City, which appeared to undercut the hotel trade's bottom line, and placing a moratorium on condominium conversions.
70. Mario J. Paredes
CEO, SOMOS Community Care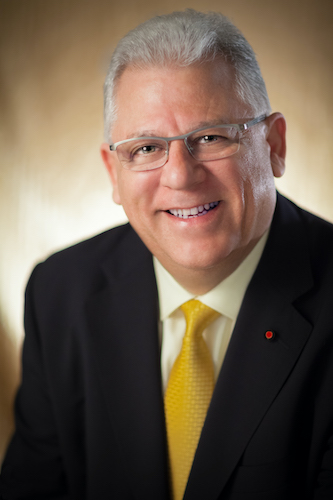 On top of leading the nonprofit SOMOS Community Care, which provides health care to more than 700,000 Medicaid beneficiaries across the five boroughs, Mario J. Paredes has served as director of operations at the United States Catholic Conference of Bishops, founded the Northeast Hispanic Catholic Center, and serves on various editorial boards, including El Diario La Prensa and Catholic New York. Paredes stayed busy during the COVID-19 crisis, establishing much-needed testing centers in communities of color. 
71. Dianne Morales
New York City Mayoral Candidate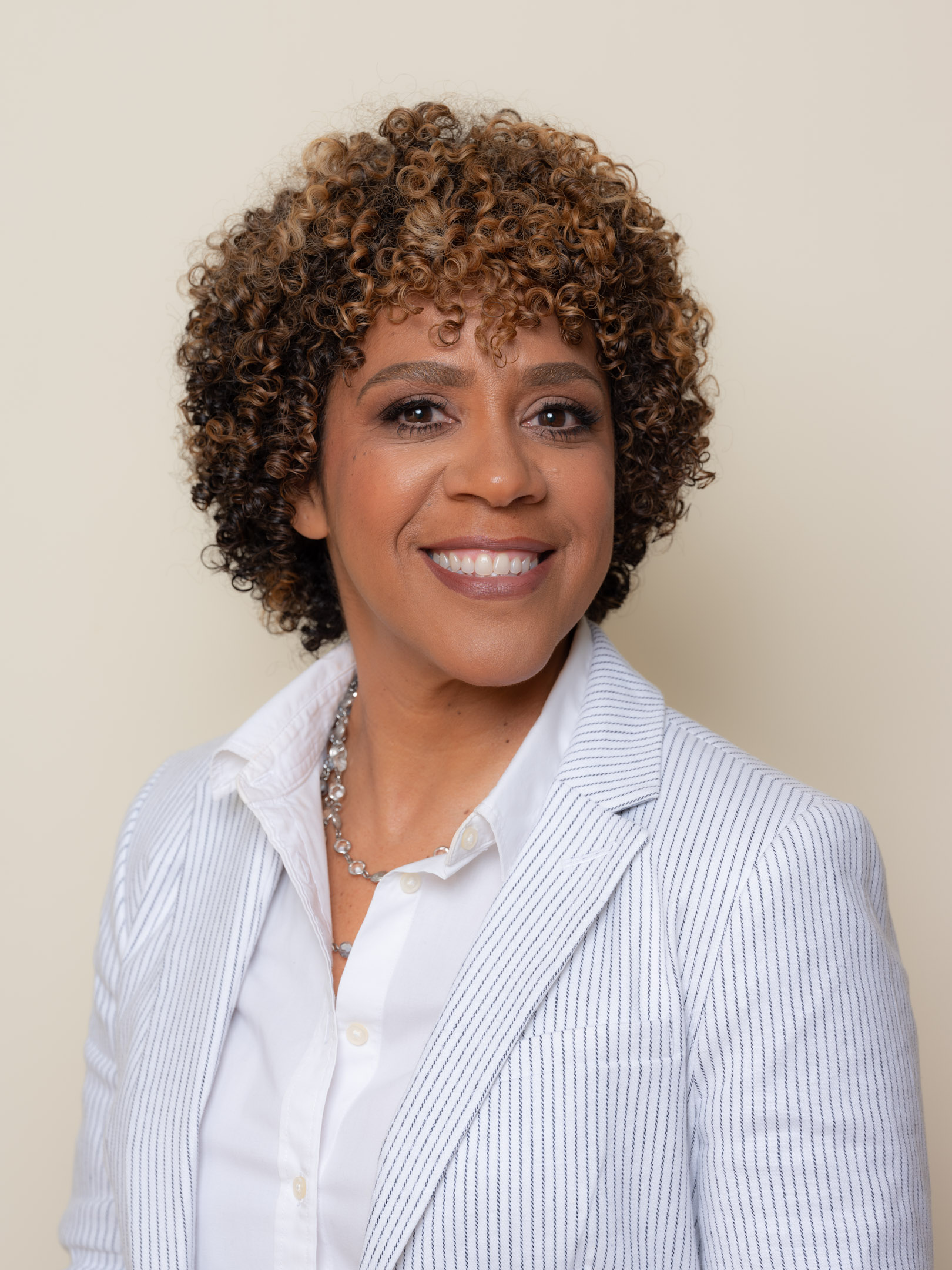 Dianne Morales outlasted Bronx Borough President Ruben Diaz Jr. in the race for New York City mayor, and is now the only Latina woman to run for Gracie Mansion. The former executive director and CEO of the Bronx nonprofit Phipps Neighborhoods has focused on understanding the needs of underserved New Yorkers. She's also kept one foot in city government, serving on the Human Services Council and Mayor Bill de Blasio's Nonprofit Resiliency Committee.
72. Carmen Villavicencio
Executive Editor, El Diario La Prensa
The executive editor of New York City's oldest and largest Spanish-language daily newspaper has pounded the drum against President Donald Trump's controversial immigration policies, easing the minds of the city's immigrant population with practical information and reminding readers that journalists are not the enemy of the people. And when it comes to partnerships with daily newspapers trying to break through in the Latino community, Villavicencio's door is always open.
73. Gerson Borrero
Political Commentator, NY1
Gerson Borrero is one of the veterans of the New York City political press corps, and he's as well sourced as anyone in the business. Borrero, who previously served as editor-in-chief of El Diario and an editor-at-large at City & State, was known for his must-read gossip columns. He now remains in the public eye as a commentator at NY1, where he offers insightful and entertaining takes on the latest political news. 
74. Rubén Díaz Sr.
New York City Council Member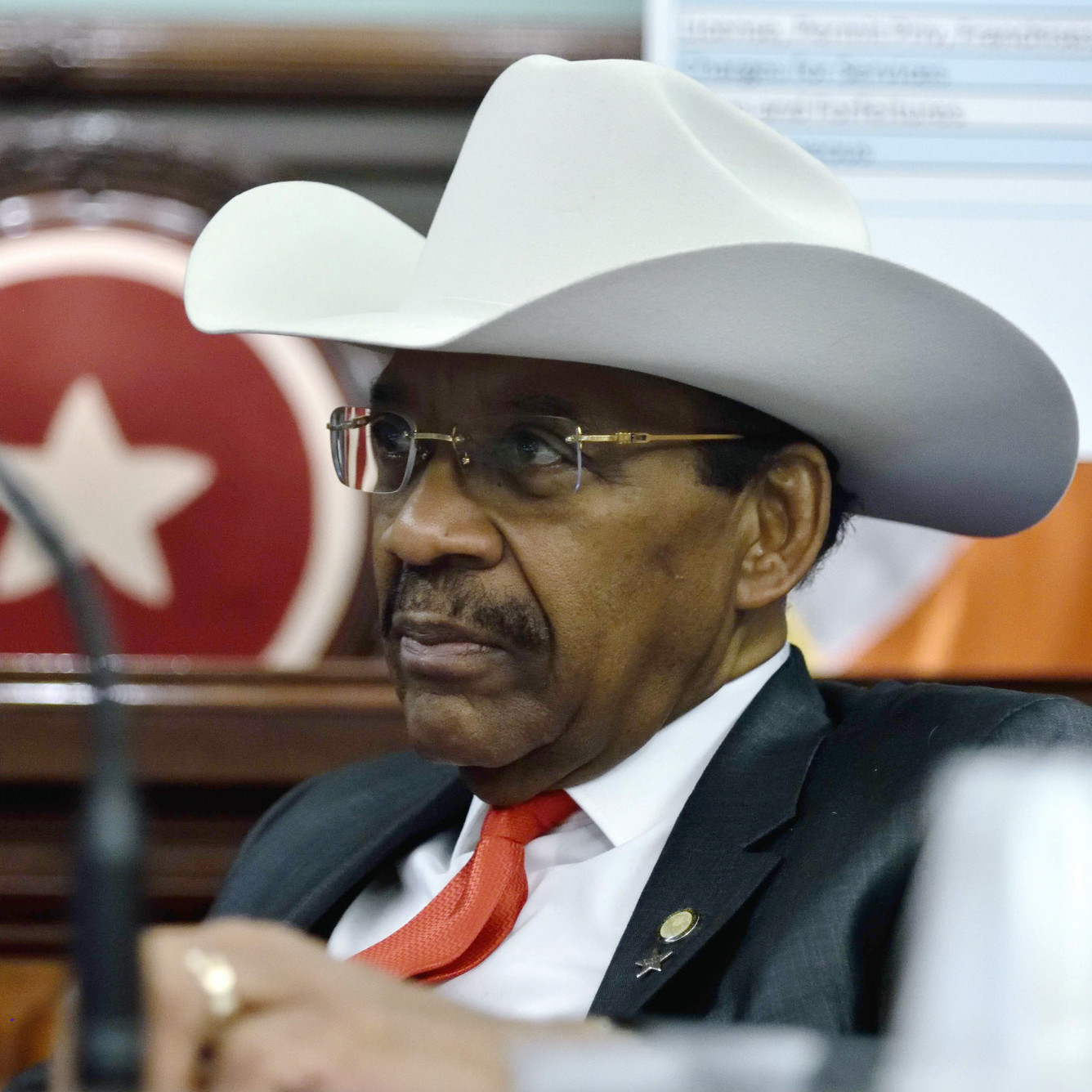 New York City Council Member Rubén Díaz Sr. has been labeled as an outspoken homophobe and a relic of a bygone era. He is also considered formidable, and the Bronx politician was not underestimated during his ultimately unsuccessful run for the Democratic nomination in the 15th Congressional District primary, as he exploited his popularity in the South Bronx while fending off attacks from progressive candidates.
75. Juan Manuel Benítez
Journalist, NY1/NY1 Noticias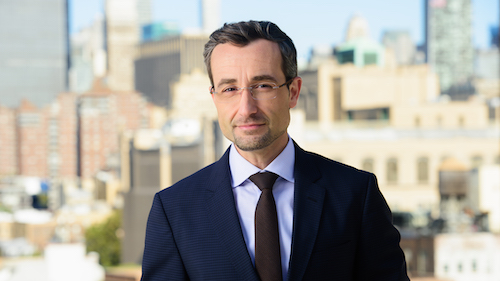 Whether chronicling the fallout of Puerto Rico's corrupt government or highlighting policy proposals that could impact New York City's Spanish-speaking community, Juan Manuel Benítez reports with the reliability and trust needed in a time when journalists' credibility is consistently under scrutiny. Benítez brings his bilingual skills to both departments on NY1 and its sister station, NY1 Noticias, where he anchors "Pura Política." Benítez has been with the station since 2003.
76. Nick Lugo & Cindy Estrada
President and CEO; Executive Director, New York City Hispanic Chamber of Commerce
As president and CEO of the New York City Hispanic Chamber of Commerce, which promotes the economic growth and vitality of the city's Hispanic businesses, Nick Lugo has been a pioneer for Hispanic businesses across the city, including the expansion of the 116th Street Festival into the largest Hispanic food festival in the world. Cindy Estrada, an entrepreneur in her own right, has driven the chamber's growth since its 2006 launch. 
77. Louis Maldonado
Board Chair, National Puerto Rican Day Parade
The head of the largest parade honoring Boricua pride and accomplishments has been balancing the spirited culture with Puerto Rico's recovery from back-to-back disasters over the years. For Maldonado, setting a theme for a cultural staple in New York City could carry throughout the next 12 months for Puerto Ricans. An expert marketer, Maldonado is a frequent speaker at the city's higher learning institutions.
78. Jenny Rivera
Associate Judge, State Court of Appeals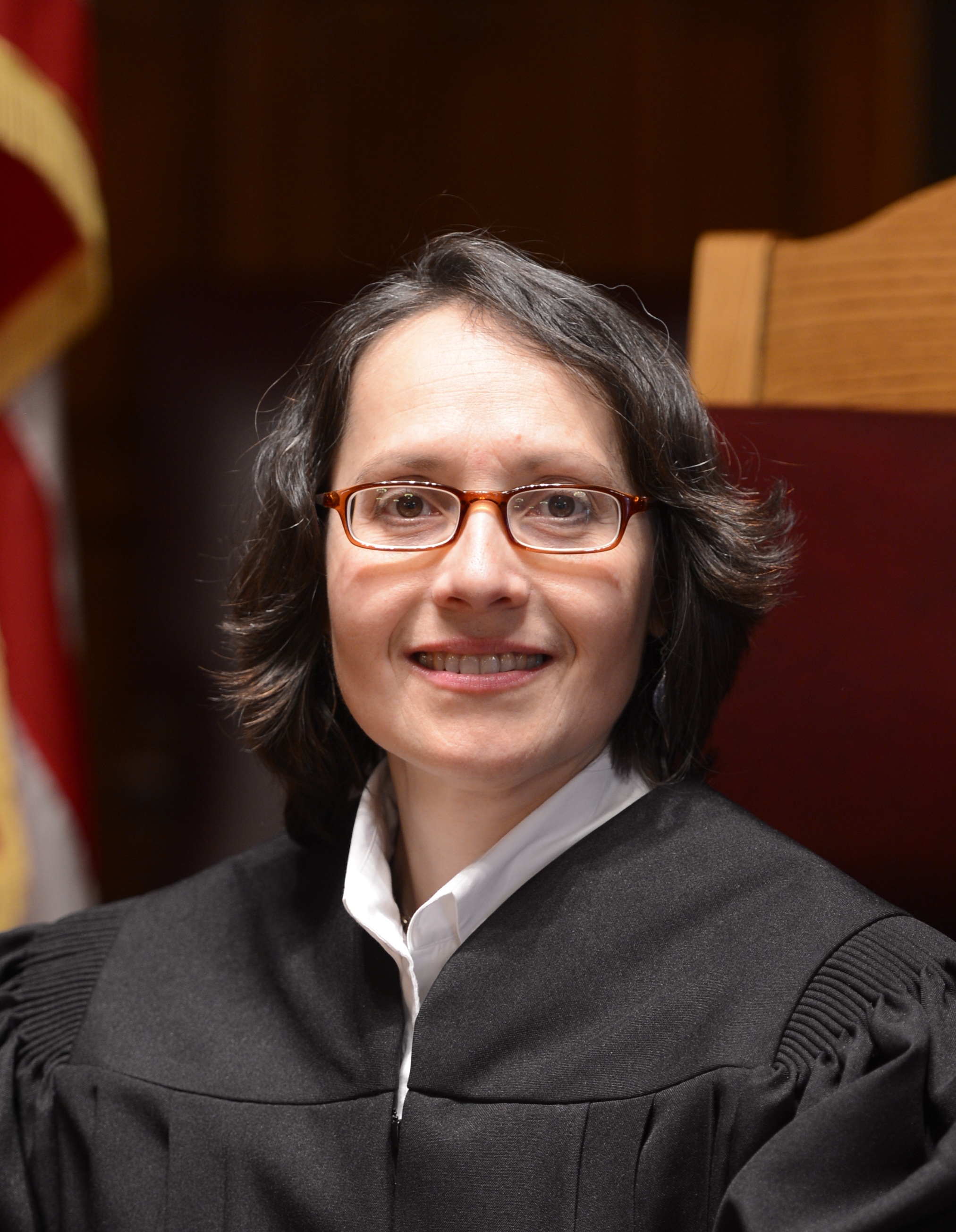 Associate Judge Jenny Rivera is the second Latina named to the state Court of Appeals following an appointment by Gov. Andrew Cuomo in 2013, despite questions over a lack of judicial experience for the state's highest court. Nevertheless, her resume prior to being nominated to the bench included serving as a clerk for then-Southern District of New York Judge Sonia Sotomayor and working for the Puerto Rican Legal Defense and Education Fund.
79. Marcos Crespo
Senior Vice President, Community Affairs, Montefiore Medical Center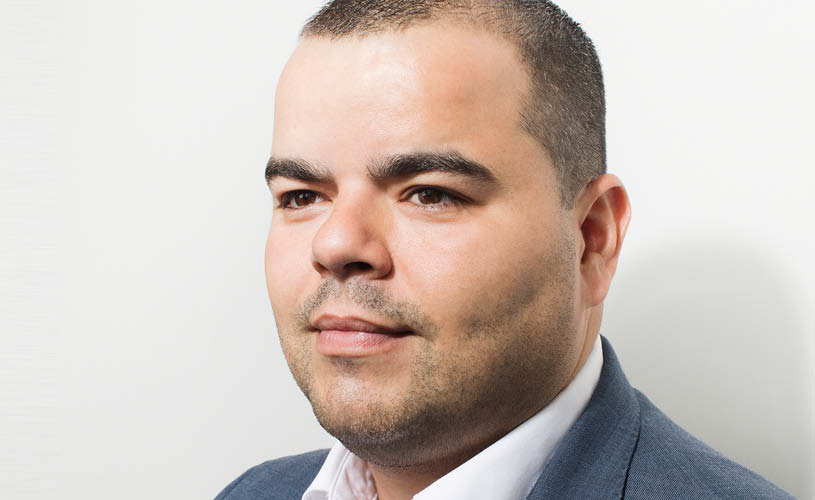 The former Bronx Democratic Party boss and 85th Assembly District legislator's retirement announcement threw a wrench into his path to the borough presidency and left a leadership vacuum to be filled. The socially conservative Democrat helped install the borough's first female district attorney, but also faced accusations of perpetuating an "old boys club." This won't be the last we hear of Crespo: He's now at Montefiore Health System handling community and government affairs. 
80. Tiffany Cabán
National Political Organizer, Working Families Party
Tiffany Cabán may have lost by a handful of votes in her run for Queens district attorney last year, but the tight race and its aftermath highlighted the defense attorney's penchant for hardcore progressivism – she opposed building any new jails after Rikers Island closes. A perfect fit for the Working Families Party, Cabán is now recruiting and training criminal justice reformers for the party.
81. Quenia Abreu
President, New York Women's Chamber of Commerce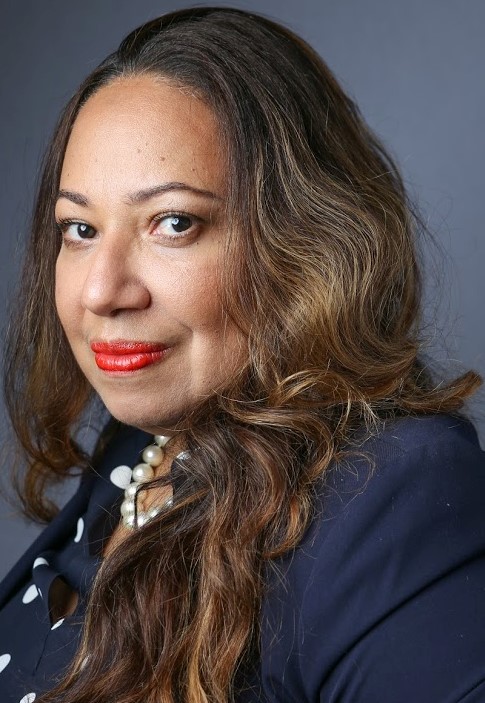 While New York City consistently earns a D grade from city Comptroller Scott Stringer for its failure to support women-owned businesses, Quenia Abreu is striving to turn that mark into an A. As president of the 18-year-old nonprofit, Abreu has offered training to more than 10,000 people and helped entrepreneurs access $15 million in funding and another $30 million in procurement contracts.
82. Abe Mendez
Managing Director, New York, Per Scholas
Abe Mendez seeks to diversify the tech industry's largely homogenous workforce through his work as managing director of Per Scholas, a national nonprofit that provides free IT job training to members of overlooked communities. Mendez held several posts before arriving at the national nonprofit, with roles at Barclays in New York and London and JPMorgan Chase.
83. Lilliam Perez 
Vice President, Community and Government Relations, Montefiore Health System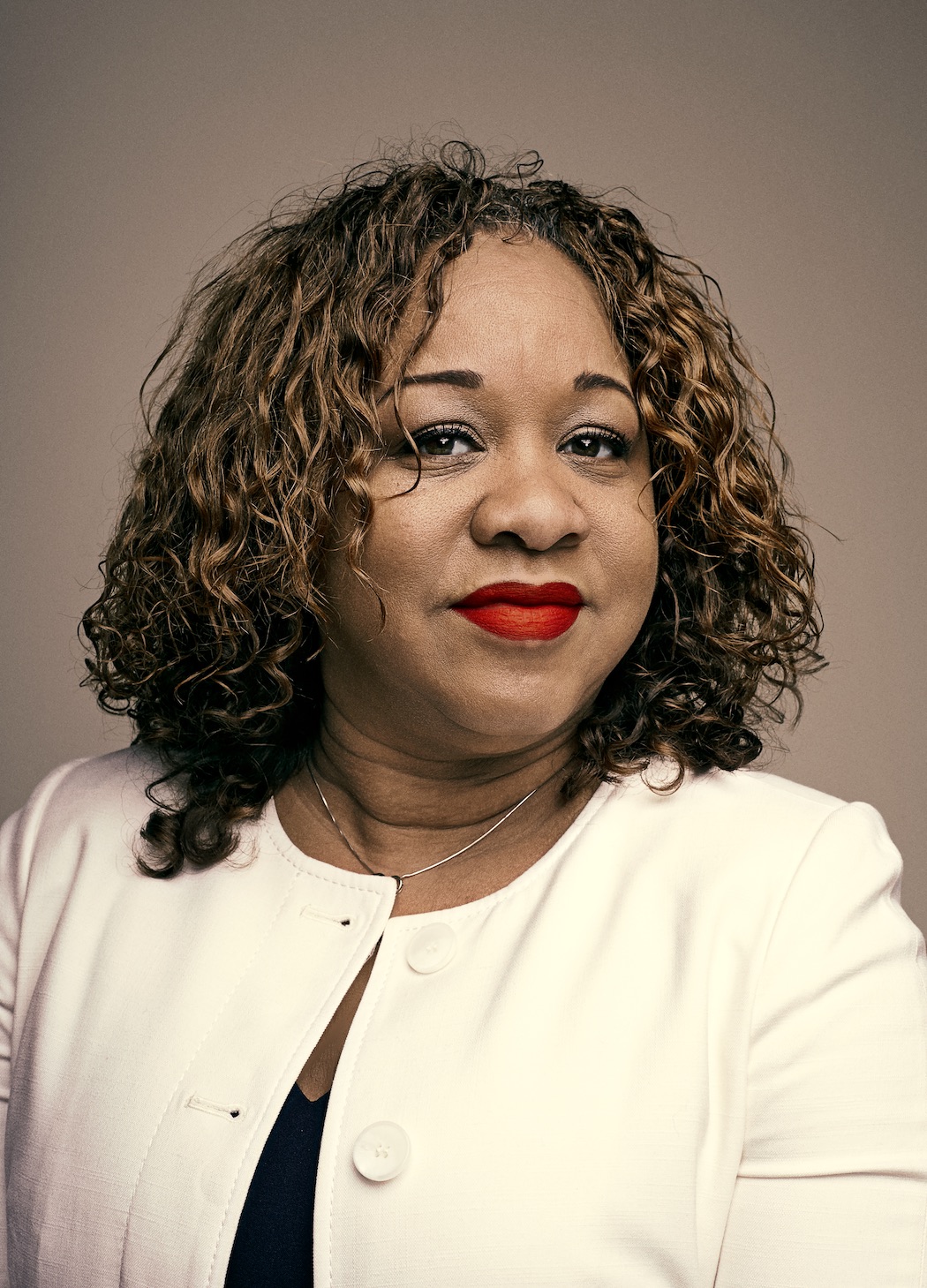 Behind the gargantuan Montefiore Health System lies the Office of Community & Government Relations headed by Lilliam Perez. With ties to the political world on the city and state level, Perez schmoozes the movers and shakers that bring the Bronx hospital network the funds needed to keep that medical center operational. Perez is unafraid of going to bat for the hospital beyond its Bronx borders, justifying their decision-making to the community writ large. 
84. Alfonso Quiroz
President, Hispanic Chamber of Commerce of Queens
With COVID-19 continuing to wreak financial pain and devastation on Hispanic communities in Queens, the epicenter during the early days of the pandemic, Alfonso Quiroz's post as president of the Hispanic Chamber of Commerce of Queens is all the more integral to New York City's ongoing effort to rebuild and reopen, in part via growing partnerships with Hispanic businesses.
85. Miguel Centeno
Vice President of Community Engagement, Healthfirst
Miguel Centeno is charged with shaping messaging for Healthfirst, which provides coverage to 1.5 million members, making it the largest nonprofit insurance company in New York. The Bronx-bred vice president of community engagement worked at the Brooklyn borough president's office, the U.S. Small Business Administration and Aetna before taking on his current role.
86. Lupe Todd-Medina
President, Effective Media Strategies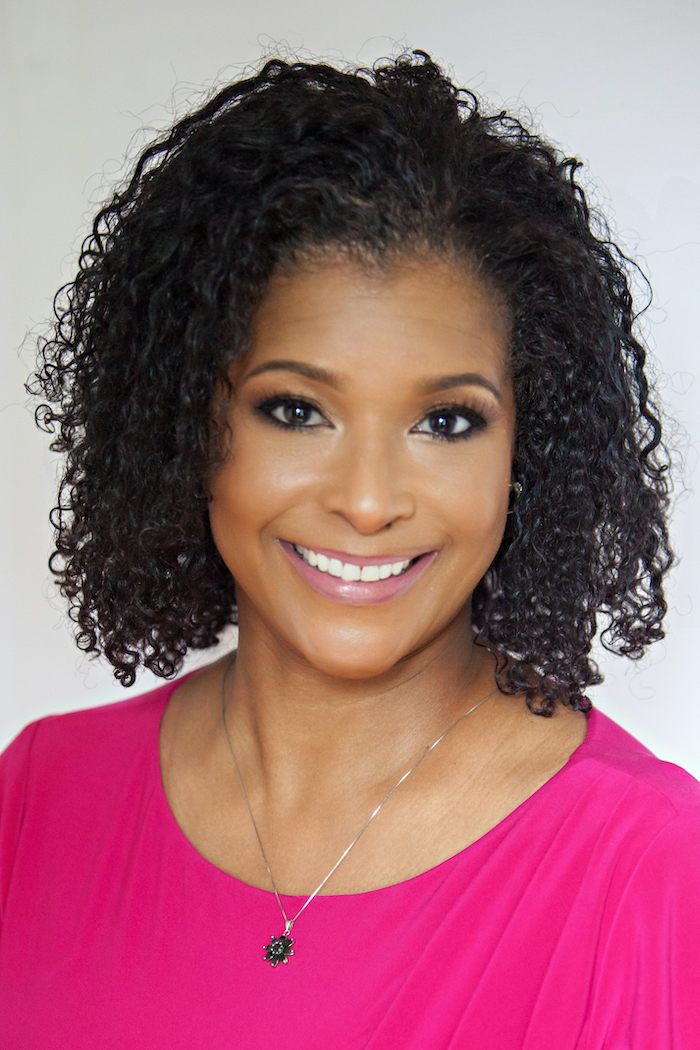 Lupe Todd-Medina has notably brought her brand of lived experience to successful political and issues campaigns on behalf of New York City Council members, Bill de Blasio's run for public advocate, the former Brooklyn district attorney Kenneth Thompson and Melinda Katz's run for borough president. Before going out on her own as president of Effective Media Strategies, Medina served as communications director for then-Newark Mayor Cory Booker.
87. Raul Russi
President and CEO, Acacia Network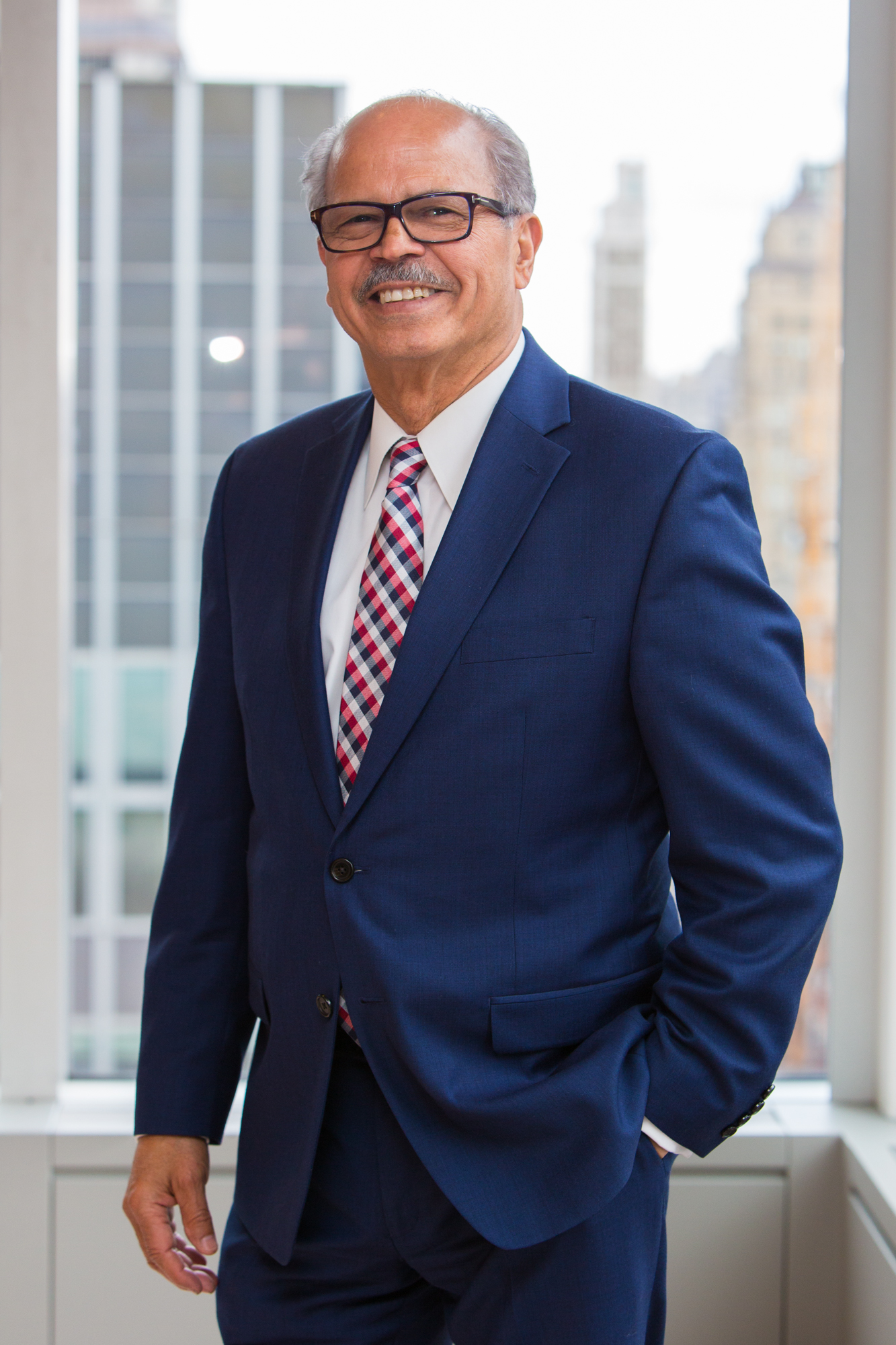 The president of Acacia Network, Raul Russi commands the largest Puerto Rican-founded organization in the country, serving 150,000 people yearly in a variety of areas, including education and housing, in New York. Russi was a member of the Buffalo Police Department, superintendent of the Erie County New York Correctional Facility, chair of the New York State Parole Board and CEO of the Division of Parole.
88. Daisy Cocco De Filippis
Interim President, Hostos Community College
The first Dominican woman to lead Hostos Community College since its inception more than 50 years ago, Daisy Cocco de Filippis is carrying out the institution's mission inspired by legendary 19th-century educator Eugenio María de Hostos. After decades as part of the CUNY system, De Filippis was appointed to the interim post as the Bronx school introduced a culinary apprenticeship initiative.
89. Teresa Gonzalez & Keyla Espinal Antigua
Partner; Vice President of Government Affairs, Bolton-St. Johns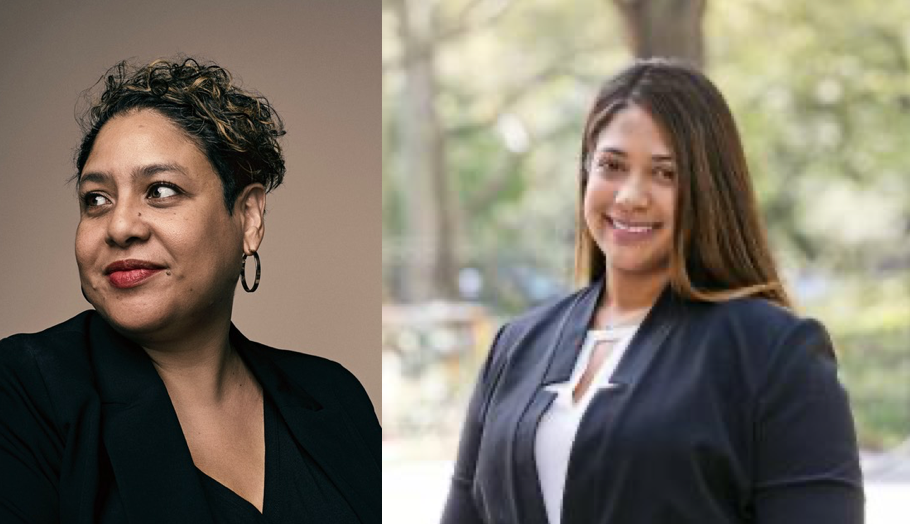 This duo's deep understanding of New York City government and its politics have made them indispensable assets to Bolton-St. Johns. Whether it's leveraging their experience navigating the public review process on land use on behalf of their clients, or lobbying for earmarks to early childhood and education programs, Teresa Gonzalez and Keyla Espinal Antigua know how to get results in City Hall and Albany. Gonzalez is also co-founder and principal of DalyGonzalez, a Latina-owned lobbying firm. 
90. Jorge Perez
Senior Associate, The Parkside Group
Jorge Perez is building his career as something of a political brain trust, starting out at The Parkside Group by updating voter databases and programming digital maps to overlay with voter information. With more than 20 professional certifications in digital advertising, Perez has been promoted to senior associate, where he is taking part in crucial political campaigns for marquee clients like FreshDirect, AT&T and Microsoft.
91. Jessica González-Rojas
Democratic Assembly Candidate, 34th Assembly District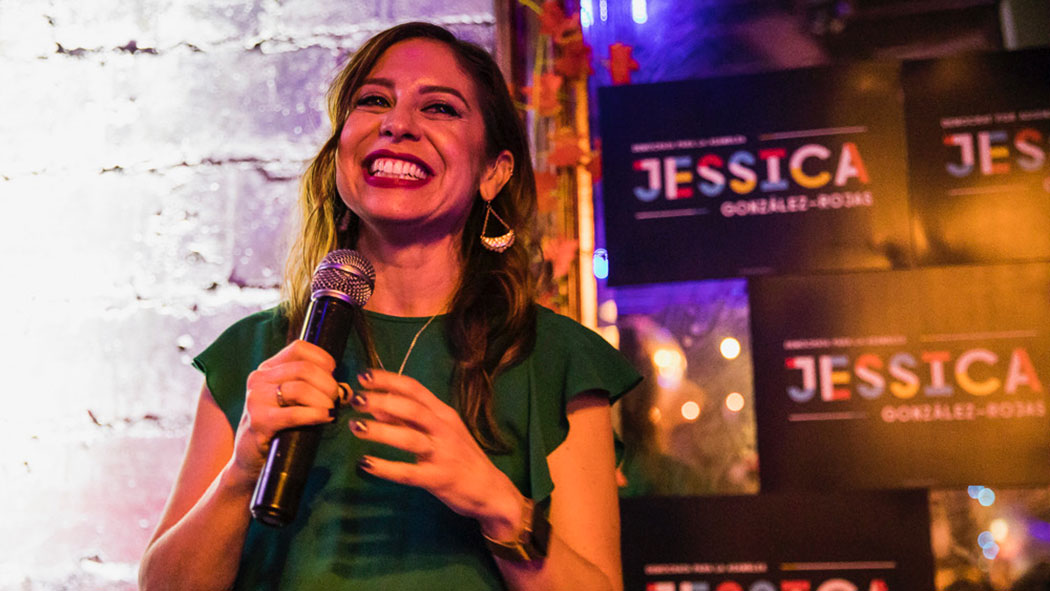 Jessica González-Rojas won the June Democratic primary for the Queens 34th Assembly District seat held by Michael DenDekker. The former executive director of the National Latina Institute for Reproductive Health has built a brand for progressive activism, taking part in a number of Black Lives Matter protests, advocating for canceling rent during the pandemic, and pressing forward with a so-called Green New Northern Deal. It's safe to say, González-Rojas has plans.
92. Marcela Mitaynes
Democratic Assembly Candidate, 51st Assembly District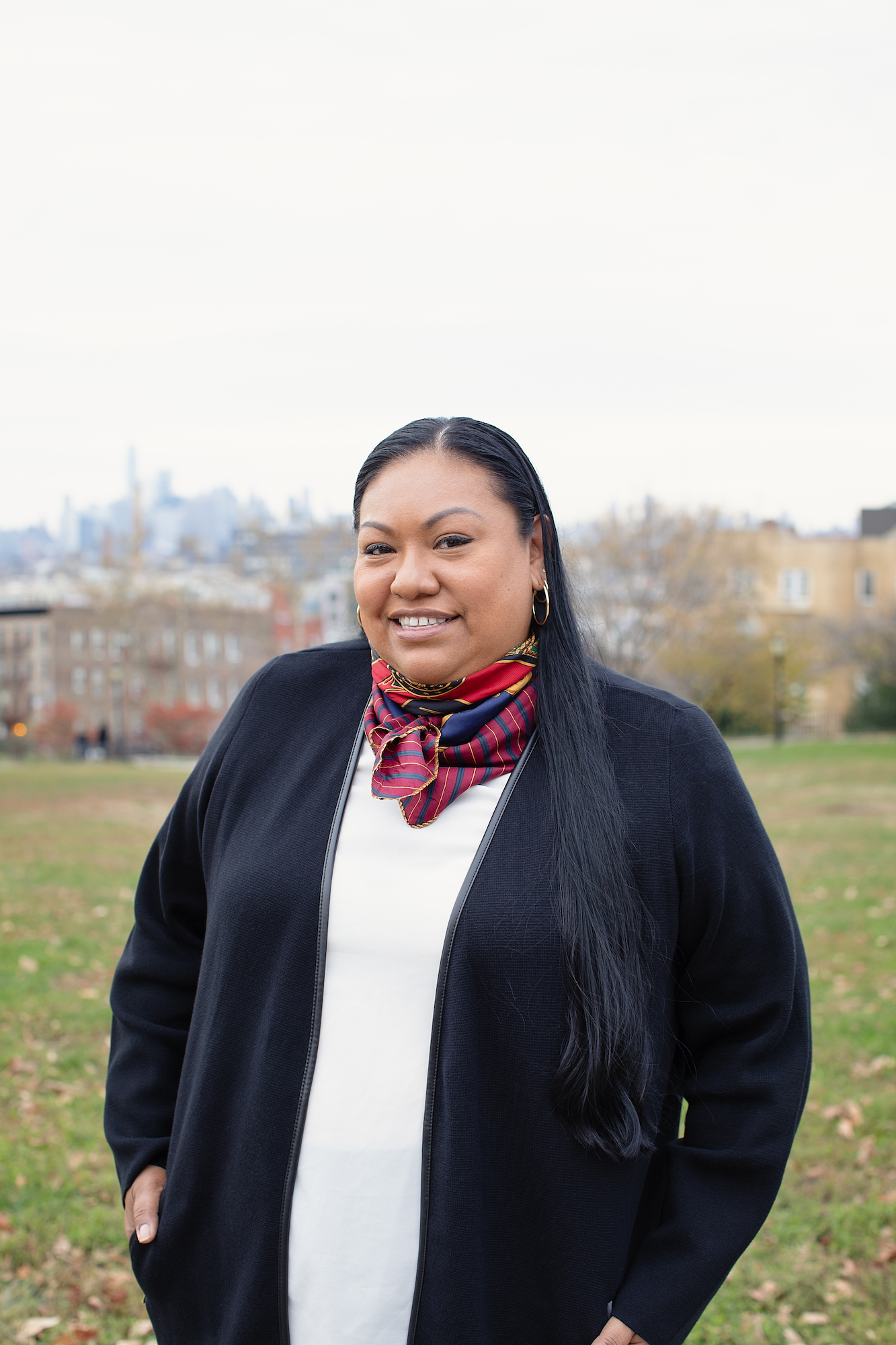 Marcela Mitaynes is among the bevy of Democratic Socialists enjoying a banner year unseating incumbents. In Mitaynes' case, she defeated Assistant Assembly Speaker Félix Ortiz, a longtime Assembly member, in the June 23 primary by several hundred votes. Mitaynes is now poised to represent the Brooklyn district, bringing a grassroots perspective to Albany that could shake things up.
93. Amanda Septimo 
Democratic Assembly Candidate, 84th Assembly District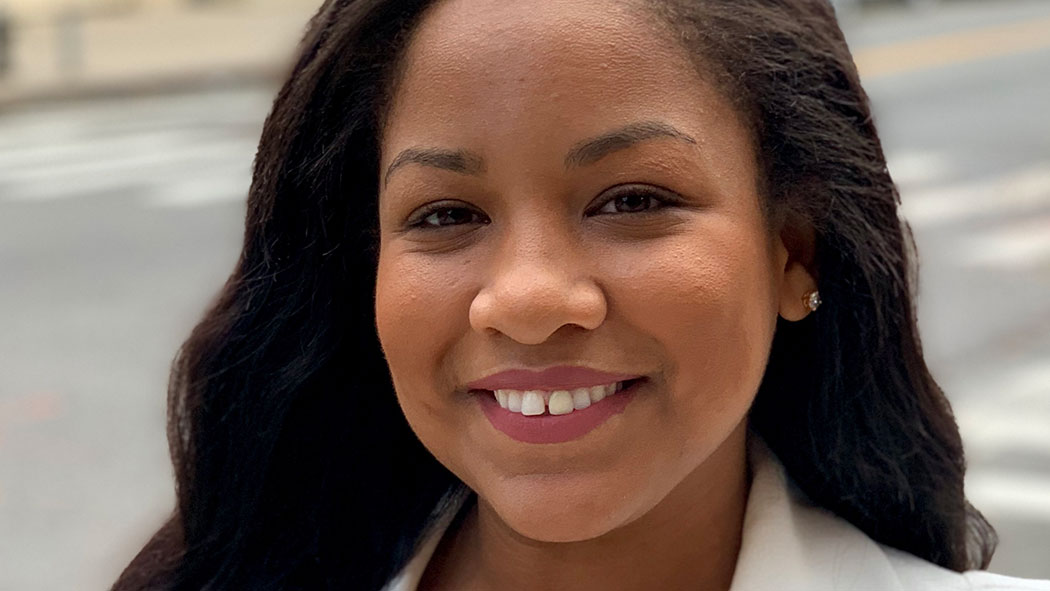 Persistence paid off for Amanda Septimo, the official Democratic nominee for the 84th Assembly District, following a campaign flub by her rival, Assembly Member Carmen Arroyo. Septimo squared off against Arroyo in 2018, ultimately losing that race. But the district director for Rep. José E. Serrano won this year's primary, virtually guaranteeing her a win in November – and the chance to bring her firsthand knowledge of the struggle for Bronxites to Albany.
94. Samelys López
Former Congressional Candidate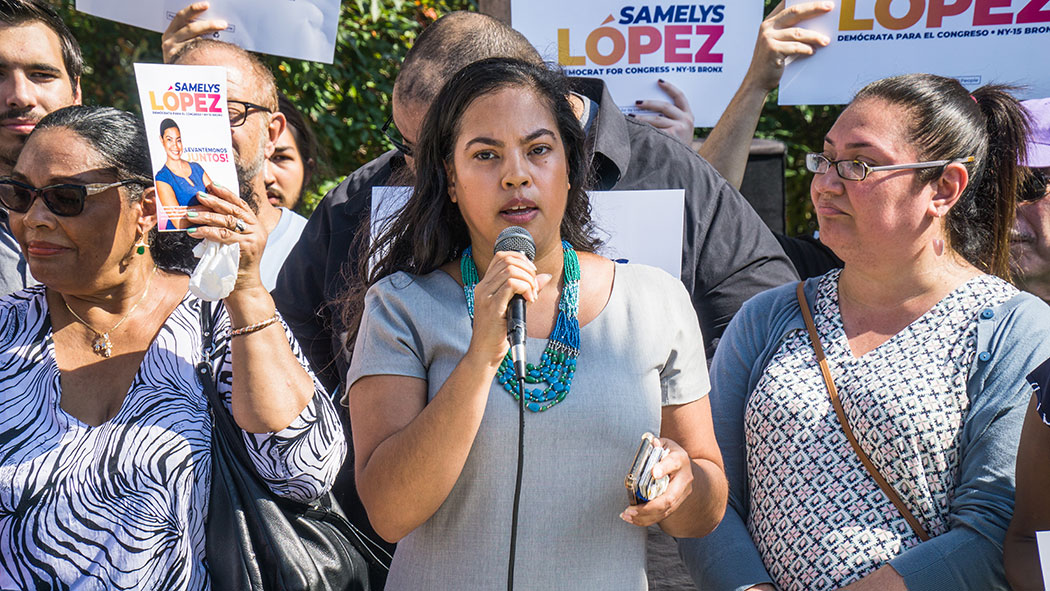 The quietly influential activist who co-founded the Bronx Progressives, a grassroots group aligned with Bernie Sanders' presidential campaigns, Samelys López stepped into the spotlight with a 2020 congressional campaign to succeed Rep. José E. Serrano. The Puerto Rican-born, South Bronx-raised López beat out her more established opponents for the support of the progressive left, including the Working Families Party and the Democratic Socialists of America. She finished in a distant fourth place, but her next move will be closely watched.
95. Nancy Genova
President, 100 Hispanic Women 
Since 2015, Nancy Genova has been amplifying the voices of Latina women around New York City as president of 100 Hispanic Women – a nonprofit devoted to the empowerment of Hispanic women. Among her other responsibilities, she is charged with increasing membership enrollment and establishing a membership program for young Latinas. Genova is also a playwright, having scripted the play, "The Death of a Dream."
96. Patrick Charpenel
Executive Director, El Museo del Barrio
After a series of executive directors who left before they truly settled in, El Museo del Barrio has found more stability in Patrick Charpenel. Since 2017, the curator has been attempting to improve the Manhattan museum by prioritizing the appointment of more Latinos to its board while striving to open the door for more Latino artists to display their works in the art capital of the world – although some activists are still pushing for deeper institutional changes. 
97. Eduardo Vilaro
Artistic Director and CEO, Ballet Hispánico
The chronicle of Hispanic diaspora and the diversity of Latin culture can only be told through dance, at least in the eyes of Eduardo Vilaro, CEO and artistic director of Ballet Hispánico. An accomplished dancer and choreographer, Vilaro worked under the 50-year-old group's founder and CEO, Tina Ramirez, before ascending to the post and opening the door of the dance world wider to communities of color.
98. Paloma Izquierdo-Hernandez
President and CEO, Urban Health Plan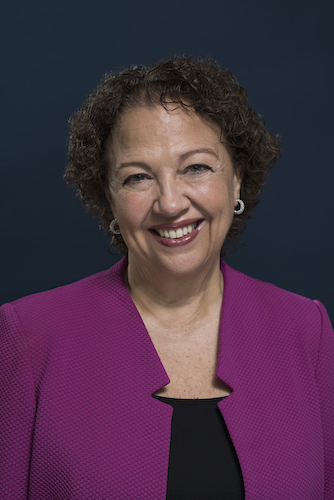 Paloma Izquierdo-Hernandez has built Urban Health Plan into a leading community health care organization spanning parts of the Bronx, Manhattan and Queens. A major employer, the network has also helped drive economic development in its coverage area. Along with father, Dr. Richard "Doc" Izquierdo, who founded UHP decades ago and recently died, Izquierdo-Hernandez also helped found a charter school focused on health care training. 
99. Sheila Garcia 
Director, Community Action for Safe Apartments 
No one will fight for tenants' rights like Sheila Garcia, executive director of the Bronx-based Community Action for Safe Apartments, or Casa. As a member of the New York City Rent Guidelines Board, which passed a historic partial rent freeze this year, Garcia insisted on a COVID-19-based reprieve for the poorest New York City residents. Her advocacy has helped bring even greater rights for renters, including right to counsel, another tool aimed at staving off eviction.
100. Juan Carlos "J.C." Polanco
Political Consultant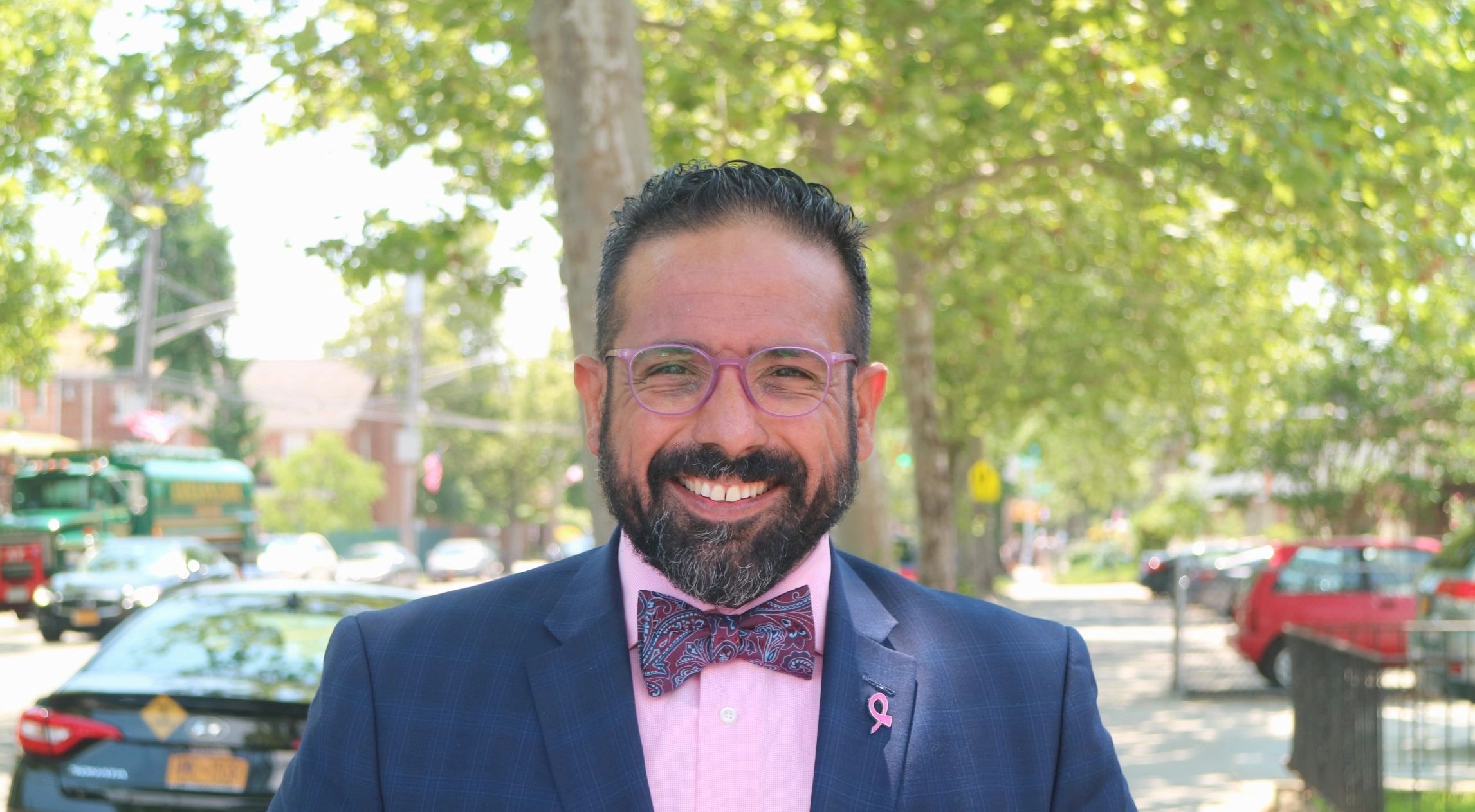 If a journalist wants a memorable quote from a political analyst, they know they can turn to J.C. Polanco, an adjunct professor at the Borough of Manhattan Community College. Polanco also runs his own law firm, is the New York City regional director for Assembly Republicans, and founded the Polanco Organization, which specializes in management and marketing. Polanco is a regular guest on "Inside City Hall."