The 2020 Higher Education Power 50
The most influential leaders of New York colleges and universities.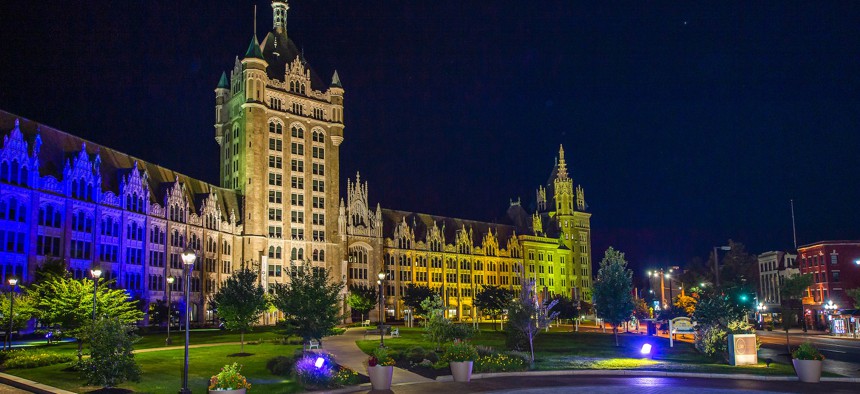 Colleges and universities have been battered by the coronavirus pandemic, which continues to shut down campuses across New York. They're a center of debate and protest over police brutality and institutional racism, with students and faculty alike taking to the streets. And these institutions of higher education are also dealing with perennial challenges, such as rising costs and shaky funding. In response, college and university leaders are finding creative ways to adjust and adapt while maintaining an unshakable focus on their fundamental mission of educating students and preparing them for purposeful and productive lives. City & State's Education Power 50 highlights the chancellors, presidents, deans and other academic officers who are navigating New York's top institutions through this unprecedented period of crisis. 
1. Jim Malatras
Chancellor, State University of New York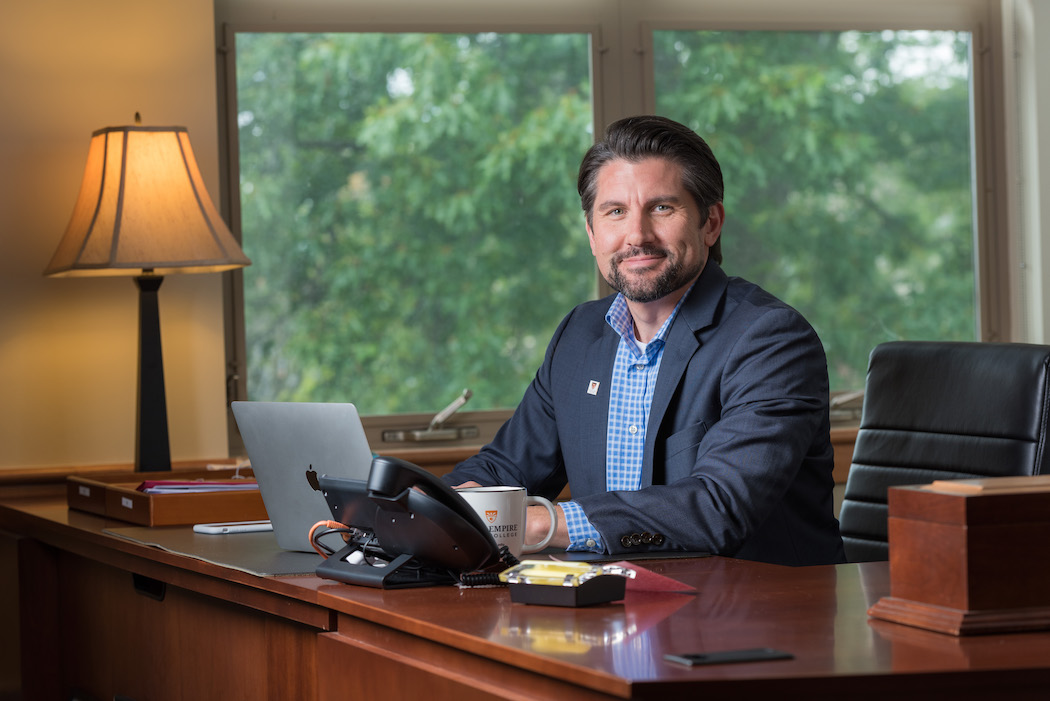 In August, the SUNY Board of Trustees appointed Jim Malatras, one of Gov. Andrew Cuomo's closest aides, to oversee the State University of New York's 64 campuses and 468,000 students. Malatras has served as Cuomo's director of state operations, president of SUNY Empire State College, and chief of staff to former SUNY Chancellor Nancy Zimpher. He helped craft the state's Excelsior Scholarship program, which allows eligible students to attend SUNY tuition-free.
RELATED: Teacher's pet: Can Cuomo's right-hand man save SUNY?
2. Félix Matos Rodríguez
Chancellor, City University of New York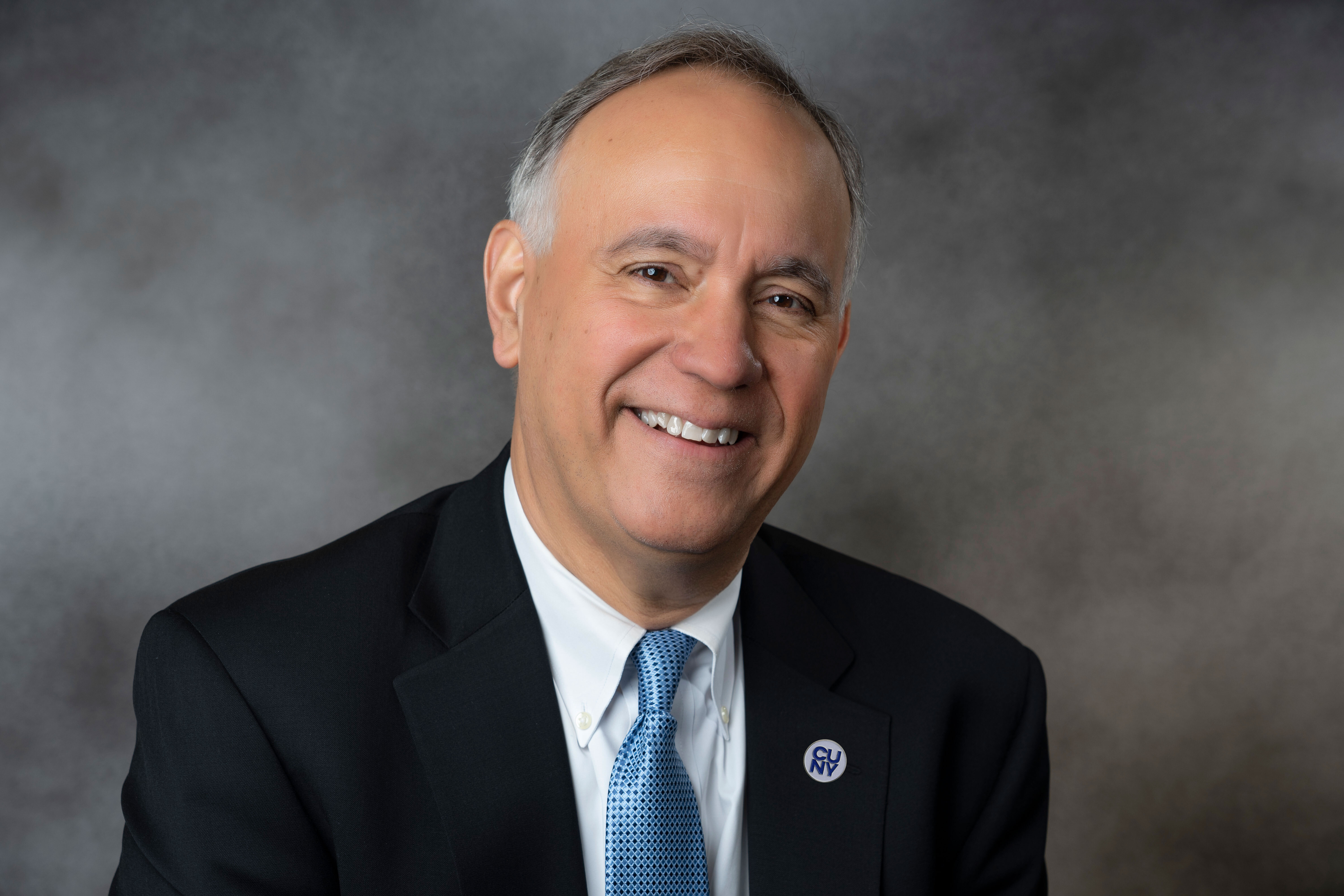 Last year, Félix Matos Rodríguez became the first Latino chancellor of the nation's largest urban public university system. Matos Rodríguez wasted little time showing he intends to carry on the City University of New York tradition of being an engine of social mobility, joining an initiative that commits 27 corporations to hiring 100,000 Black, Latino and Asian Americans – a quarter of whom will come from his own student body.
3. Andrew Hamilton
President, New York University
When he took the helm at New York University in 2016, Andrew Hamilton's reputation as a fundraiser preceded him. Despite being one of the nation's largest private universities, NYU has a smaller endowment than many of its similarly selective peers. Over the course of his tenure, Hamilton has managed to limit tuition increases while continuing to expand the university's footprint in New York and globally.
4. Lee Bollinger
President, Columbia University
Over the past two decades, Lee Bollinger has overseen Columbia University's ambitious expansion plans into West Harlem. The development of the university's Manhattanville campus – the first in the country to receive the U.S. Green Building Council's highest sustainability certification – demonstrates how Columbia, one of the city's largest landlords, can set new norms. Bollinger is also one of the nation's leading First Amendment scholars and affirmative action advocates.
5. Martha Pollack
President, Cornell University
In addition to leading the development of the Cornell Tech campus on Roosevelt Island, which is expected to generate billions of dollars in economic activity once complete, Martha Pollack has raised her university's profile in the field of public policy. In 2019, she opened the Institute of Politics and Global Affairs and, earlier this year, announced the launch of the Cornell School of Public Policy.
6. Stuart Rabinowitz
President, Hofstra University
Stuart Rabinowitz has been a fixture at Hofstra University for 50 years, the last 20 as its president. From hosting three consecutive presidential debates to founding several new schools – including the Zucker School of Medicine – Rabinowitz has continued to raise the university's profile. As co-chair of the Long Island Regional Economic Development Council, Rabinowitz is currently working on a plan for the area's recovery from the coronavirus pandemic.
7. Shirley Ann Jackson
President, Rensselaer Polytechnic Institute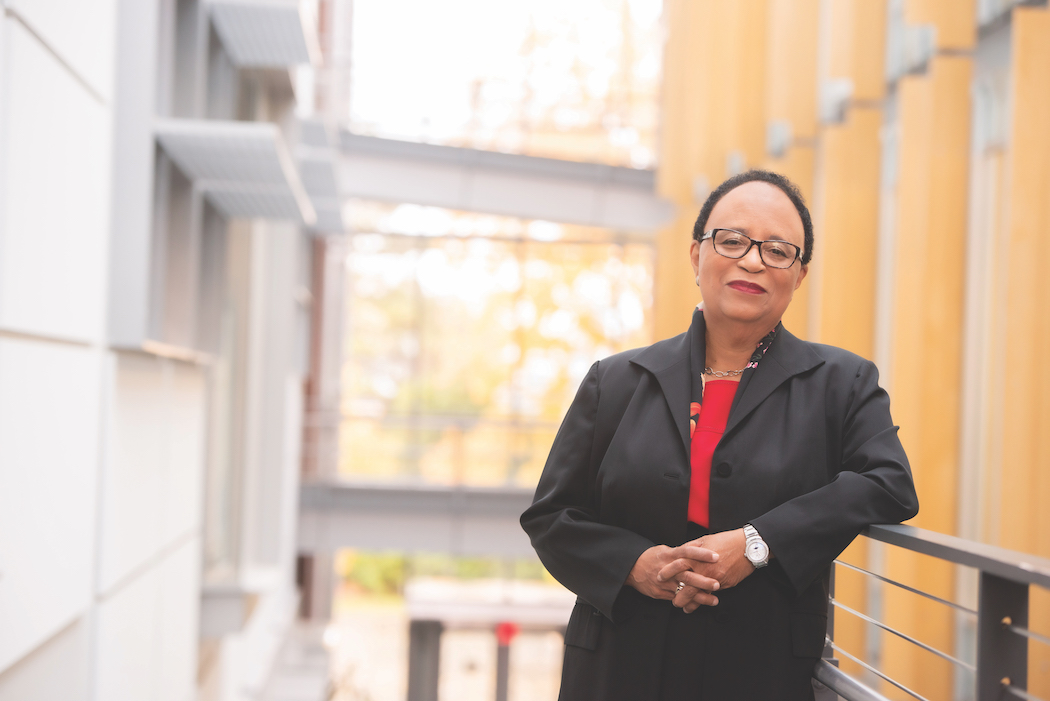 The first Black woman to receive a doctorate from MIT, Shirley Ann Jackson chaired the U.S. Nuclear Regulatory Commission under President Bill Clinton and co-chaired the Intelligence Advisory Board under President Barack Obama, who would later award her the National Medal of Science. In her two decades at the Rensselaer Polytechnic Institute, Jackson has established herself as one of the nation's leading advocates for women and minorities in science.
8. Havidán Rodríguez
President, University at Albany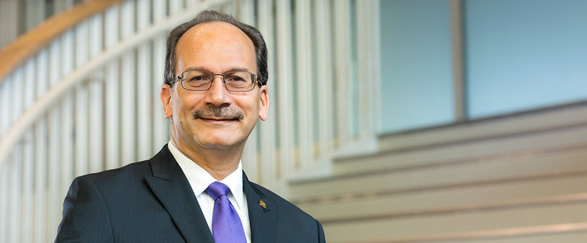 Earlier this year, Gov. Andrew Cuomo tasked Havidán Rodríguez, who in 2017 became the first Latino president of a SUNY college, with working alongside the state Department of Health to investigate the disparate impacts of the coronavirus across different demographic groups. As co-chair of the Capital Region Economic Development Council, expect Rodríguez to play a role in the area's economic recovery from the pandemic as well.
9. Harvey Stenger
President, Binghamton University
Since he joined Binghamton in 2012, Harvey Stenger has sought to bolster research activity at a university that was already ranked among the top public institutions in both the state and country. He has also worked on expanding Binghamton's role as an engine of regional development – the school is currently responsible for $1 billion in annual economic activity. Stenger also served as co-chair of the Southern Tier Regional Economic Development Council.
10. Jennifer Raab
President, Hunter College
Since she arrived at Hunter in2001, Jennifer Raab has steered its transformation from an open admissions college to a selective one. During her tenure, Hunter converted Franklin and Eleanor Roosevelt's historic townhouse on Manhattan's Upper East Side into the Roosevelt House Public Policy Institute. A former litigator, Raab held posts in the Koch and Giuliani administrations, including a stint as chair of the New York City Landmarks Preservation Commission.
11. Vincent Boudreau
President, City College of New York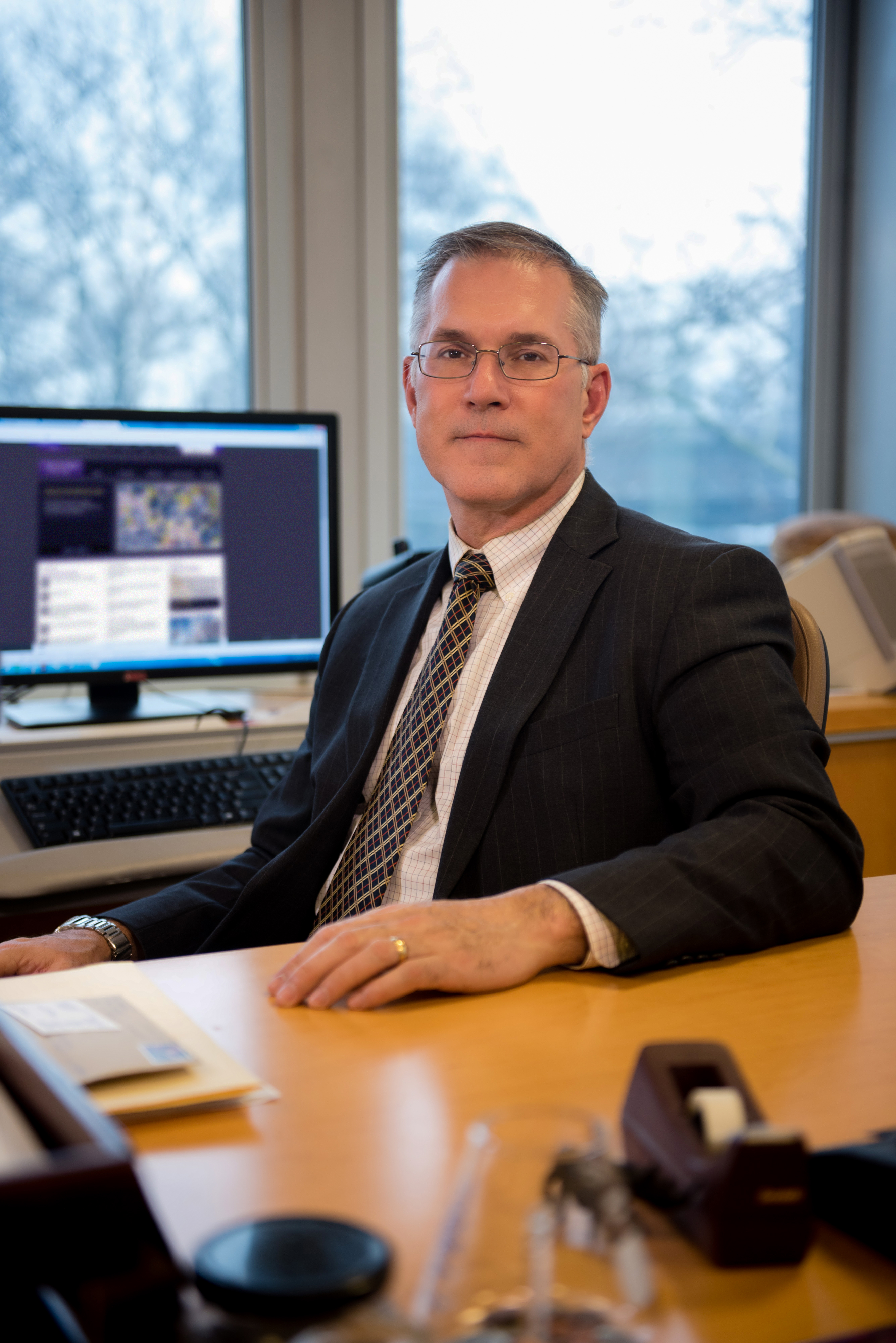 Since his 2017 appointment as president of City College, Vincent Boudreau has had to confront funding challenges at the flagship of the City University of New York system – an institution that he has described to Crain's New York Business as "fundamental to the democracy of the city and the nation." A political scientist and expert in social movements, Boudreau was previously dean of the college's Colin Powell School for Civic and Global Leadership.
12. Karol Mason
President, John Jay College of Criminal Justice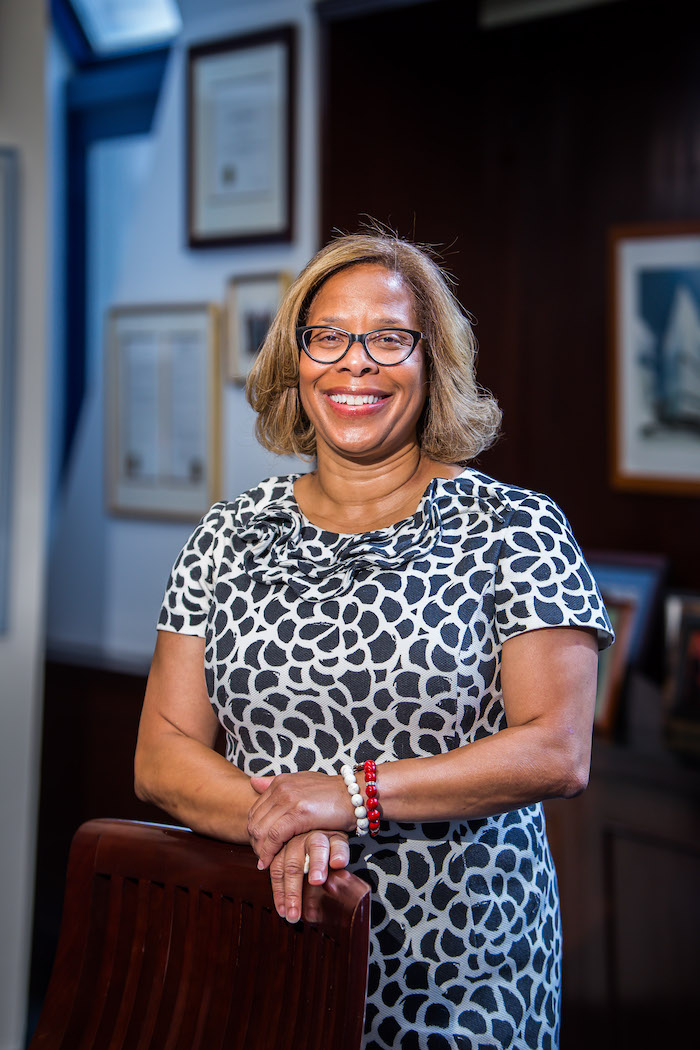 As the leader of one of the nation's largest law enforcement education institutions, Karol Mason has promised to confront the challenges brought to the fore by ongoing social justice protests. The first woman and African American president to lead the John Jay College of Criminal Justice, and a former assistant attorney general in the Obama administration, Mason has pledged to increase faculty diversity and initiate dialogue around race and policing.
13. Donald Christian
President, SUNY New Paltz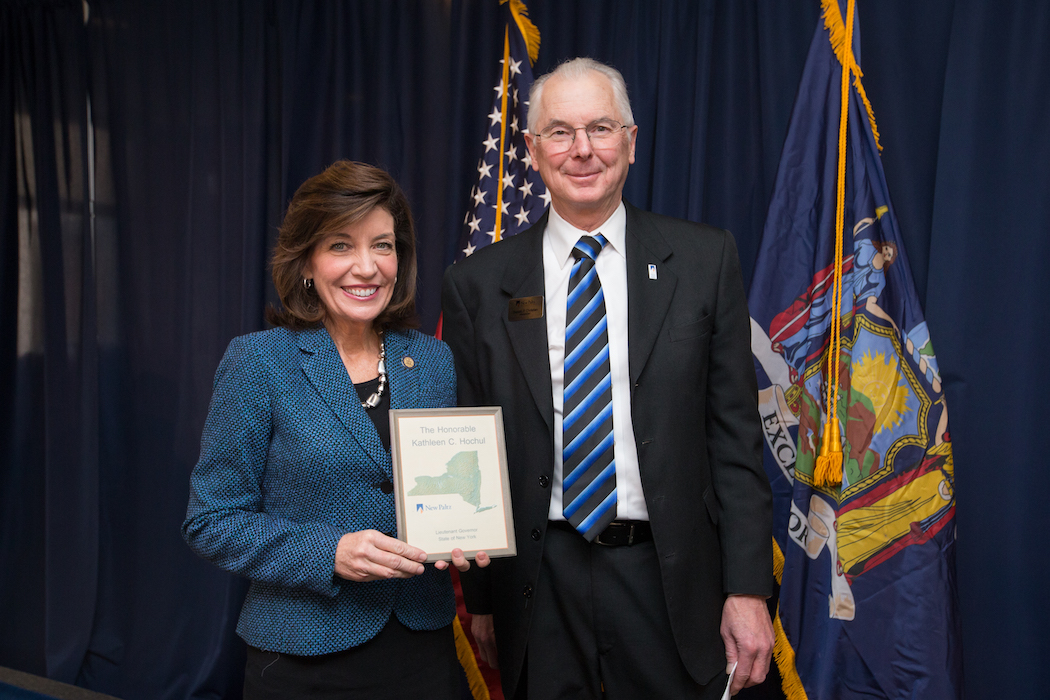 When he was named president of SUNY New Paltz in 2011, Donald Christian pledged to raise both the college's visibility in the region and its fundraising capabilities. Today the college is the largest employer in Ulster County, with an annual economic impact of $380 million. As co-chair of the mid-Hudson Regional Economic Development Council, Christian helps develop strategic plans for economic growth and renewal of the region.
14. Rudy Crew
President, Medgar Evers College
A former chancellor of the New York City public school system, Rudy Crew came to Medgar Evers College after serving as Oregon's chief education officer. One of Crew's signature initiatives has been a pipeline program designed to help underserved K-12 students transition into college. Beyond his own campus, Crew has also played a lead role working on criminal justice reform with Brooklyn District Attorney Eric Gonzalez.
15. Maurie McInnis
President, Stony Brook University 
Stony Brook's newly minted president arrives at a difficult time. An art historian and experienced administrator who came to the Long Island campus from the University of Texas at Austin, Maurie McInnis has said she hopes to shore up the school's post-pandemic finances through state, federal and philanthropic funding. One of the four university centers in the SUNY system, Stony Brook is the largest single-site employer on Long Island.
16. Dwight McBride
President, The New School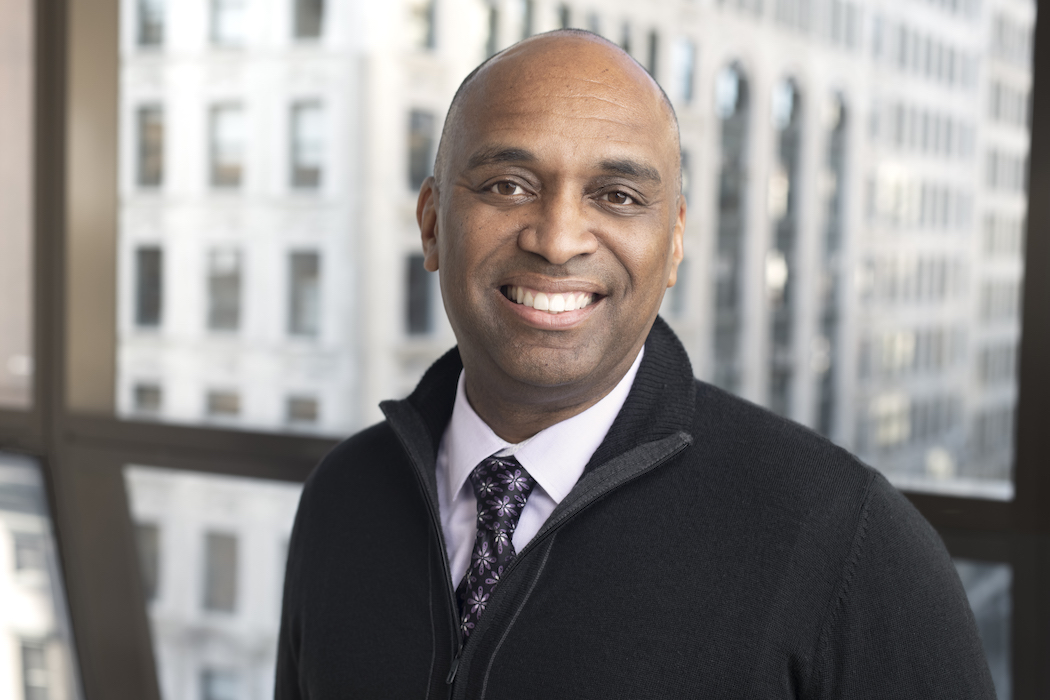 Last October, Dwight McBride was named the first Black president in the 100-year history of The New School. A James Baldwin scholar, McBride had been serving as provost at Emory University, where he was also a professor of African American Studies and English, and an associated faculty member in women's, gender, and sexuality studies. McBride has published numerous books, essays and articles examining race theory, sexuality and identity politics.
17. Kenneth Adams
President, LaGuardia Community College
Kenneth Adams, LaGuardia Community College's new president, brings an impressive resume in government, business and economic development to the diverse Queens campus. Adams has served as acting commissioner of the state Department of Taxation and Finance, CEO of Empire State Development and commissioner of the state Department of Economic Development. He also led the Business Council of New York State, the Brooklyn Chamber of Commerce, and the MetroTech Area Business Improvement District.
18. David Munson 
President, Rochester Institute of Technology
Since 2017, David Munson has been steering the Rochester Institute of Technology's expansion both in New York and abroad. Munson Jr. oversaw the creation of the Global Cybersecurity Institute, and construction is now underway on a performing arts center, as well as a $136 million campus in Dubai. RIT is already one of Rochester's largest employers, and its ongoing expansion should help spur the economic resurgence of the region.
19. Kent Syverud
Chancellor and President, Syracuse University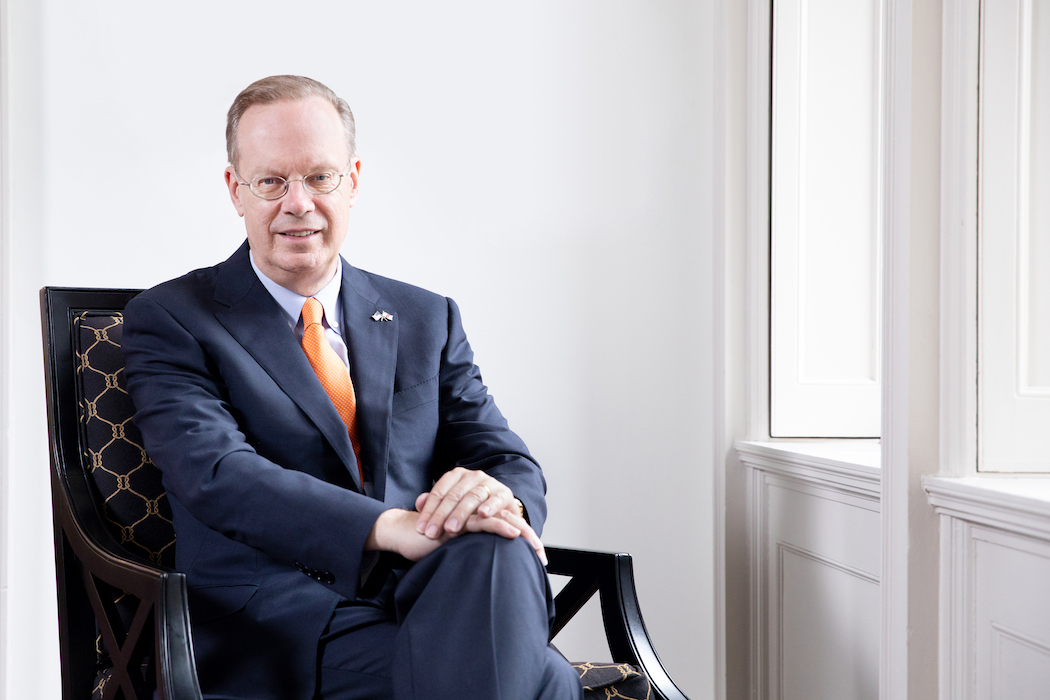 Syracuse University is looking to grow – and it expects the surrounding area to share in its success. Last year, Kent Syverud announced the launch of a $1.5 billion fundraising campaign, which aims to bolster the school's international reputation, attract high-end faculty and stimulate local investment. The university, which recently celebrated its 150th birthday, is already one of the region's largest employers.
20. Kimberly Cline
President, Long Island University
Upon joining Long Island University in 2013, Kimberly Cline had to stabilize the school's fiscal situation before pushing forward with big plans. She launched the Global Institute and the Hornstein Center for Policy, Polling and Analysis. The school's Brooklyn campus has undergone its largest expansion since 1926, and the university recently announced a partnership with Jay-Z to launch the Roc Nation School of Music, Sports & Entertainment.
21. Darryl Williams
Superintendent, United States Military Academy at West Point
When he took charge of West Point in 2018, Darryl Williams became the first African American officer to lead the famed military academy in its 216-year history. Prior to arriving at West Point, Williams served as commander of NATO's Allied Land Command, based in Turkey. In 2014, he was tapped by President Barack Obama to lead the U.S. response to the Ebola crisis in Liberia.
22. Satish Tripathi
President, University at Buffalo
Over the past decade, Satish Tripathi has been working hard to elevate the University at Buffalo into the highest echelons of American research institutions. Under his watch, the university has seen significant growth in federal research grant funding while also expanding its global reach. The school has also raised its four-year graduation rate to 60% and seen a nearly 40% increase in applications since 2013.
23. Grace Wang
Interim President, SUNY Polytechnic Institute
Since being named interim president of the Polytechnic Institute, Grace Wang has worked to turn the campus into a cutting-edge lab that is more integrated into the SUNY system. She has also led efforts to spur high-tech investment upstate, recently partnering with the Air Force Research Laboratory and the Griffiss Institute to create a $12 million computer technology research center.
24. Michelle Anderson
President, Brooklyn College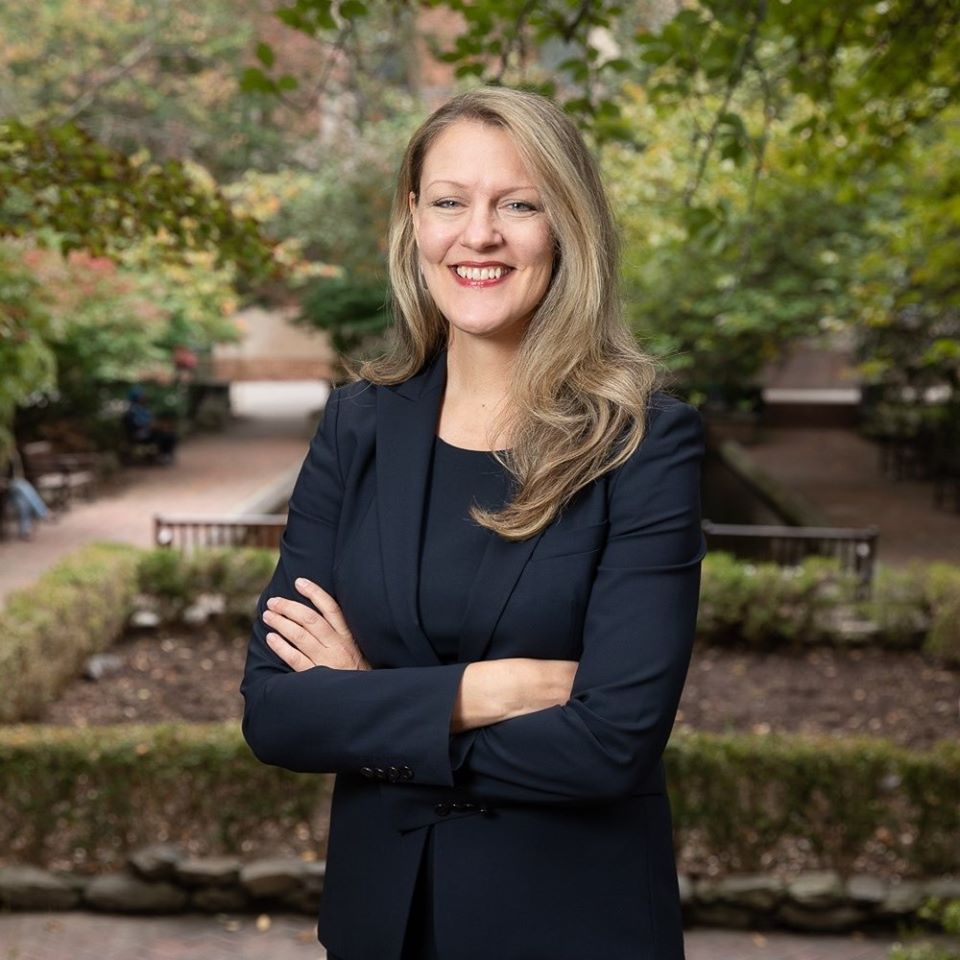 Michelle Anderson arrived at Brooklyn College amid an uproar over New York City Police Department surveillance of a Muslim student group, and over the past four years, the former CUNY law school dean has made inclusiveness a central theme on campus. Brooklyn College has one of the most diverse student bodies in the country, and the Brookings Institute recently ranked it among the top 10 American schools for social mobility.
25. Jelena Kovačević
Dean, NYU Tandon School of Engineering
In 2018, Jelena Kovačević became the first woman to head NYU's Tandon School of Engineering in its 164-year history, and she has since made recruiting women to traditionally male-dominated disciplines one of her chief priorities. She has formed student groups and mentoring opportunities through the Women at Tandon Committee, which is made up of administrators and faculty who share her commitment to advancing women in STEM fields.
26. Katherine S. Conway-Turner
President, SUNY Buffalo State College
Community engagement has been a central theme of Katherine Conway-Turner's administration since she joined SUNY Buffalo State College in 2014, when she began her Bengals Dare to Care Day events, in which faculty, alumni, staff and students engage in community service. The college recently created a scholarship in honor of George Floyd. Last year Conway-Turner came on as a co-chair of the Western New York Regional Economic Development Council.
27. David Coleman
CEO, College Board
David Coleman heads the organization that designed the SAT and Advanced Placement tests, though he is perhaps best known for his role in formulating the Common Core curriculum. The College Board has been dogged in recent years by concerns over equity and the growing test-optional movement. The organization has also sustained revenue losses from the cancellation of in-person testing due to the coronavirus pandemic.
28. S. David Wu
President, Baruch College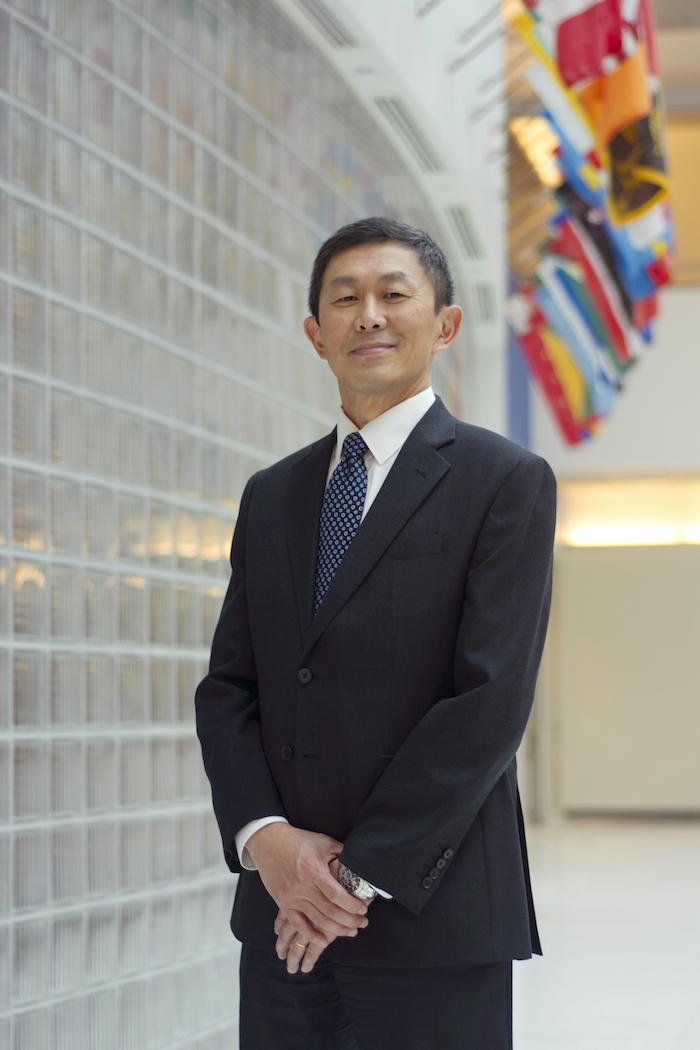 In February, S. David Wu became the first Asian American to be named president of a City University of New York campus. Baruch College enrolls 18,000 students, of which more than 40% are Asian or Pacific Islander. "The symbolism of having both fair and broad representation … is a signal to the diverse student population that they can achieve whatever they want to achieve," Wu said.
29. Conrado "Bobby" Gempesaw
President, St. John's University
In 2014, Conrado "Bobby" Gempesaw became the first Filipino American and layperson to lead St. John's, one of the largest Catholic universities in the United States. An economist by training, Gempesaw has imposed fiscal restraint throughout his tenure as president to contain the rising cost of education. St. John's, meanwhile, provided nearly $275 million in direct financial aid to students last year.
30. Christopher Gibson
President, Siena College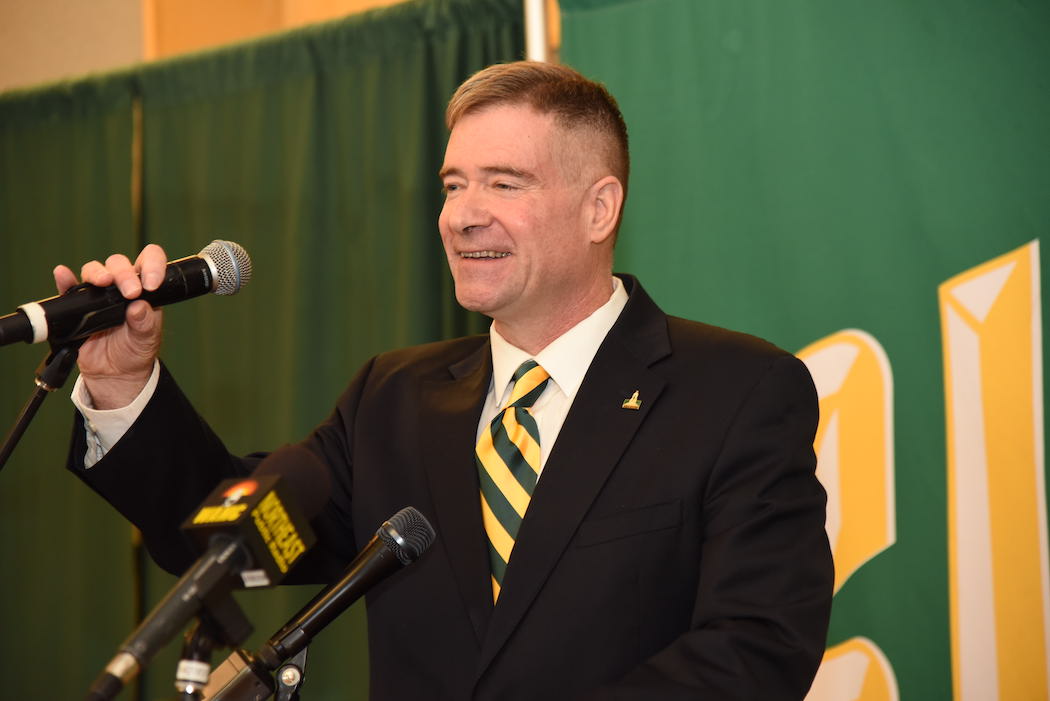 Siena College's new president is also a distinguished alumnus. After receiving his bachelor's degree from the Franciscan liberal arts school, Christopher Gibson went on to become a decorated military veteran, completing four combat tours in Iraq. In 2011, he was elected to represent New York's 20th District in the U.S. House of Representatives, where over three terms he earned a reputation for bipartisanship.
31. Steve Coll
Dean, Columbia Journalism School
Since 2013, Steve Coll has steered New York's flagship journalism school through difficult times that have seen major disruptions in the media industry, with technological changes eviscerating traditional platforms and business models. As a New Yorker staff writer, Coll continues to produce timely reporting while preparing his students to do the same through initiatives like the creation of the Ira A. Lipman Center for Journalism and Civil and Human Rights.
32. Greg Morrisett
Dean and Vice Provost, Cornell Tech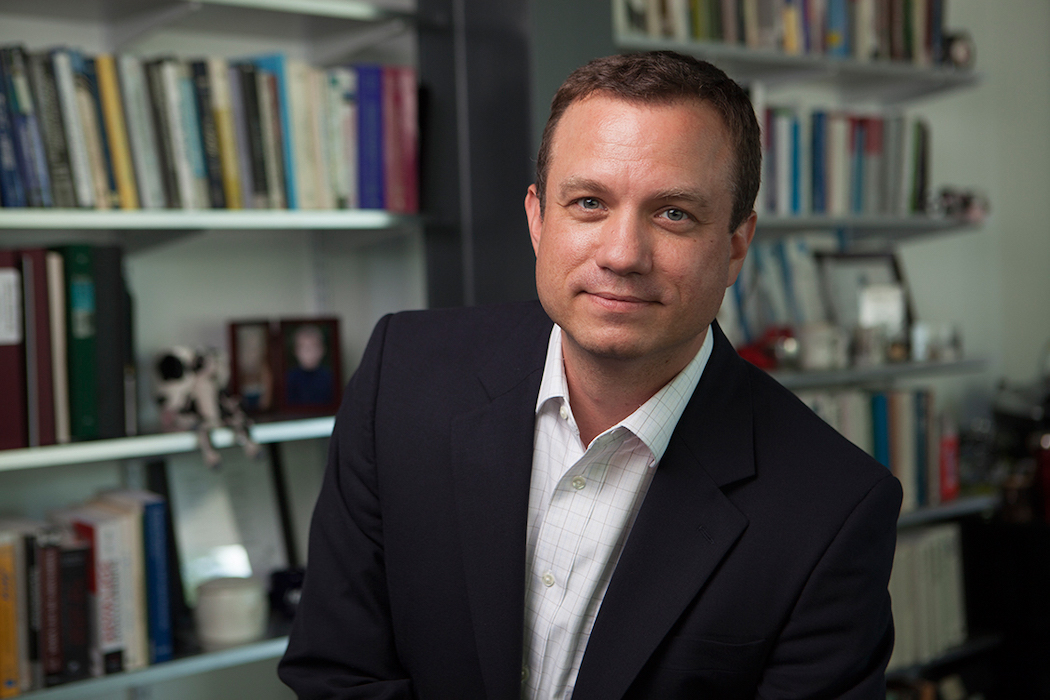 Greg Morrisett assumed the leadership of Cornell Tech as the cutting-edge Roosevelt Island campus completed its first phase of development, which included 1 million square feet of space and solidified New York's stature as a vibrant tech hub. A software security expert, Morrisett recently introduced Break Through Tech, a program designed to make it easier for women to enter into STEM fields.
33. Leon Botstein
President, Bard College
For a small liberal arts school, the president of Bard cuts an outsize figure. Leon Botstein has led the college since 1975, when he was just 28 years old. The principal conductor of the American Symphony Orchestra in his spare time, Botstein is known as an ardent defender of open discourse on campus and of liberal arts. Under his watch, Bard has created the largest prison-education program in the country.
34. Laura Sparks
President, The Cooper Union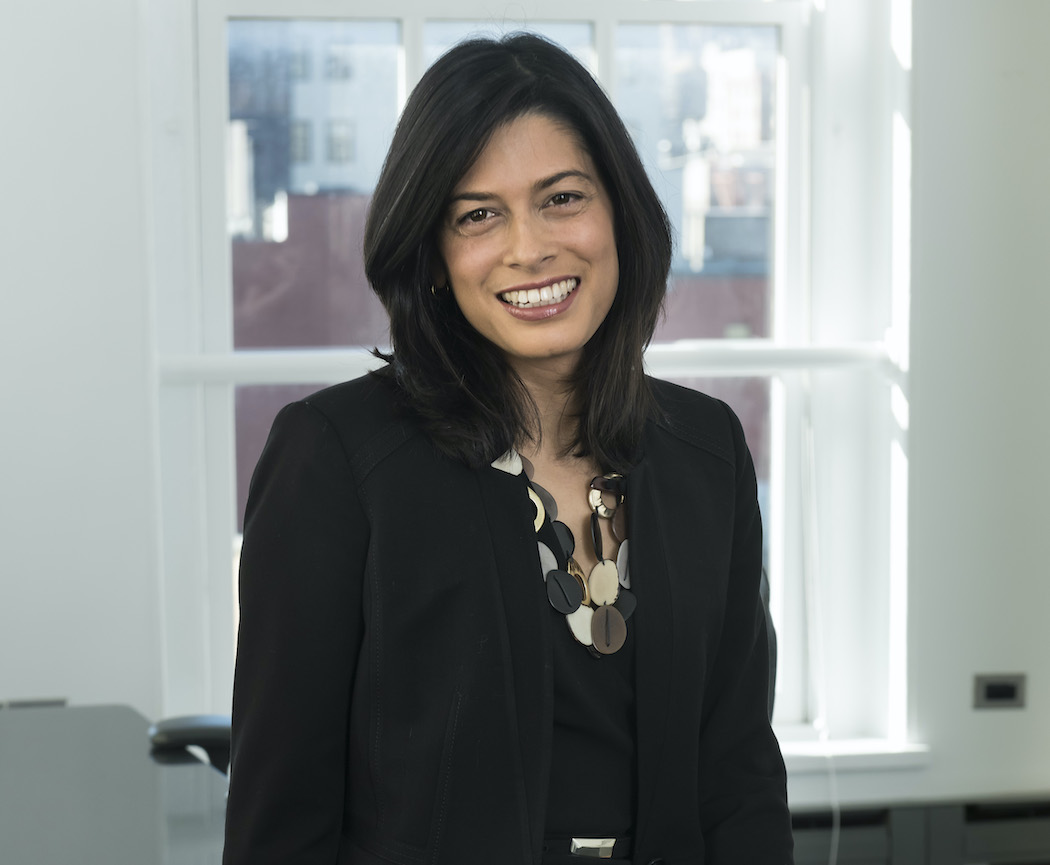 Laura Sparks arrived at Cooper Union in a moment of crisis, with the school facing state investigations as well as administrative upheaval. The school had recently broken from its long-standing tradition of providing all students with tuition-free scholarships, and Sparks soon formulated a 10-year plan to make the college free again, which she hopes can serve as a model to other institutions confronting the nationwide problem of rising tuitions.
35. Sarah Bartlett
Dean, Craig Newmark Graduate School of Journalism at CUNY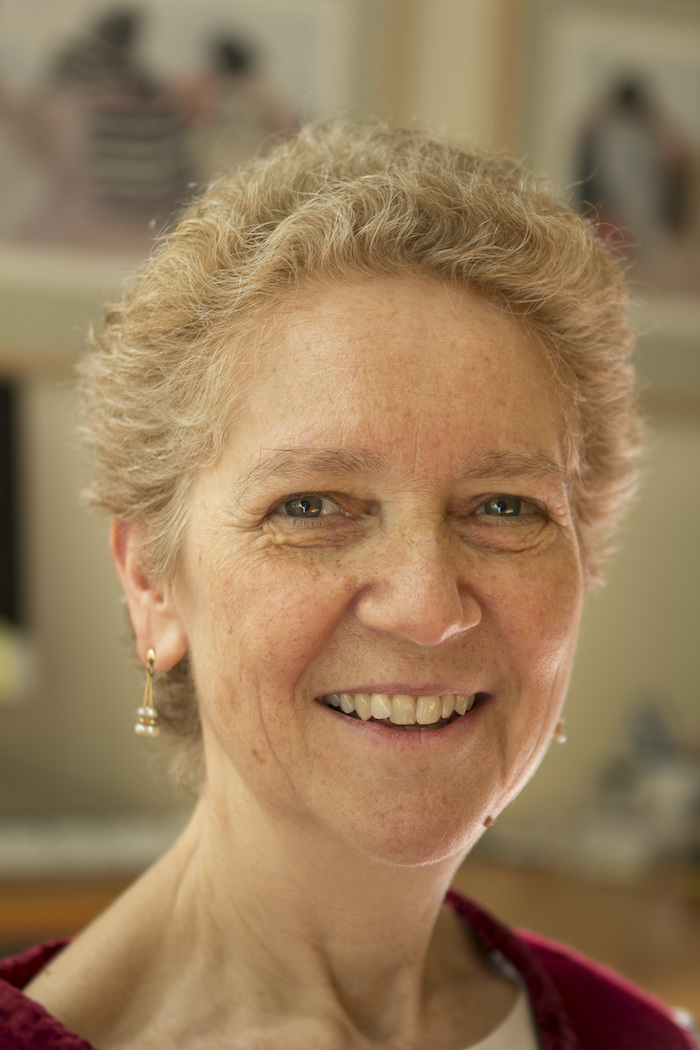 Since arriving at CUNY, Sarah Bartlett has helped the 14-year-old graduate school of journalism become a vital New York institution. Recognizing the underappreciated role of smaller publications in the news ecosystem, she helped found the Center for Community and Ethnic Media, which, under her leadership, has grown into a national organization that supports news coverage of underrepresented communities and issues. She also created a Spanish-language master's degree program.
36. Brian Casey
President, Colgate University
In just four years, Brian Casey has left his mark on Colgate's campus – including the construction of three new buildings – and its culture. When he took office, Casey announced a comprehensive review of the school's diversity and inclusion practices, and he recently launched the Colgate History Project, which will draw on the knowledge of the Colgate community to provide a historical perspective on race and inclusion at the university.
37. David Wippman
President, Hamilton College
When he stepped into his role as president of Hamilton College in 2016, David Wippman announced that campus diversity would be a priority. Under his watch, a capital campaign is underway to establish a digital learning hub and research incubator at Hamilton. Wippman previously served as a director of the National Security Council's Office of Multilateral and Humanitarian Affairs under President Bill Clinton.
38. Milagros Peña
President, Purchase College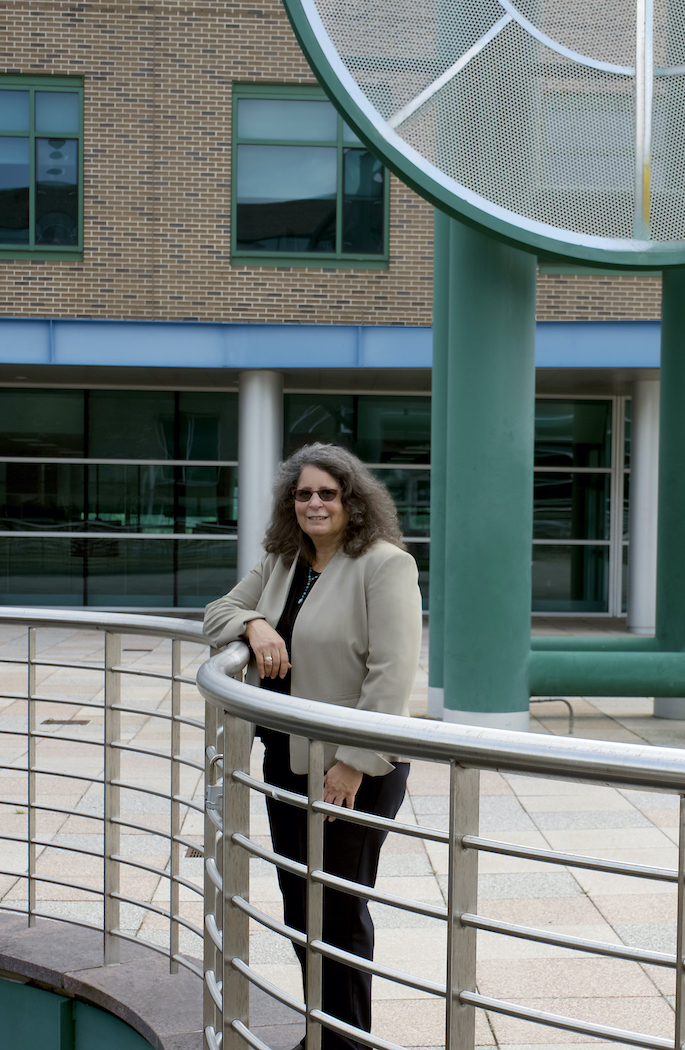 In May, Milagros Peña left her dean position at the University of California, Riverside, to become the first Hispanic female president to lead Purchase College. Peña is a sociologist by training and author of five books. Purchase's artsy Westchester campus describes itself as the "eccentric cousin" of the SUNY family. "We're the dreamers, the DIYers, the future of arts and culture, of the humanities and the sciences," the school's website reads.
39. Anthony Collins
President, Clarkson University
In May, Gov. Andrew Cuomo appointed Anthony Collins, who has served since 2003 as president of Clarkson University, to the Reimagine Education Advisory Council, which aims to help schools find innovative solutions for reopening during the coronavirus pandemic. A civil engineer by trade, Collins has also advised the governor on redesigning airports across the state, in addition to previously serving as a co-chair of the North Country Regional Economic Development Council.
40. Marvin Krislov
President, Pace University
Marvin Krislov came to Pace University in 2018 after serving for a decade as president of Oberlin College. Over the past few years, he has been working on a $190 million plan to upgrade and expand Pace's Manhattan campus, while ensuring that the 13,000-student university retains its place as a top four-year school for social mobility. Krislov previously served as acting solicitor of national operations in the U.S. Department of Labor.
41. Frank Wu
President, Queens College
In March, Frank Wu was selected to replace Félix Matos Rodríguez as president of Queens College, becoming the first Asian American to hold the position. Wu is a law professor and author of "Yellow: Race in America Beyond Black and White," which is now an essential text in Asian American studies departments. He is also a co-author of "Race, Rights and Reparation: Law and the Japanese American Internment."
42. Anthony Crowell
Dean and President, New York Law School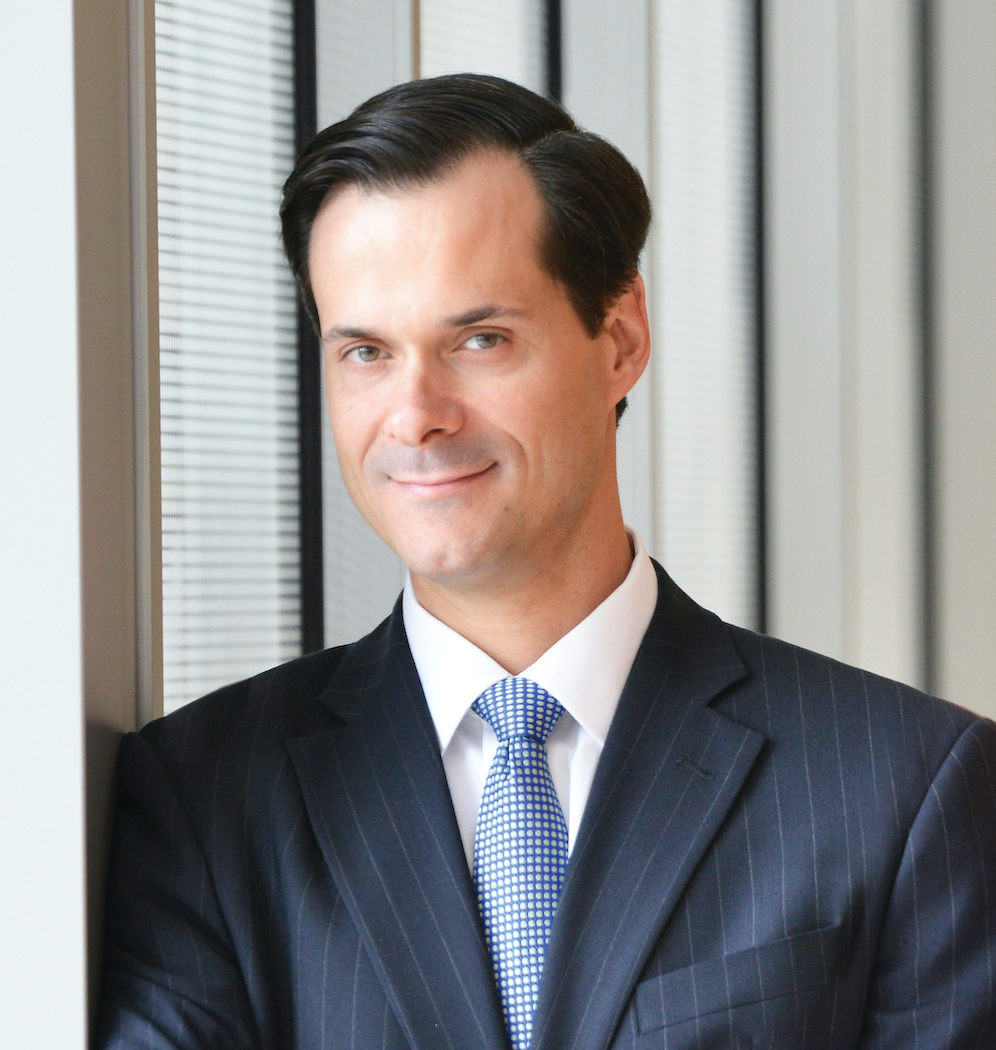 Anthony Crowell came to New York Law School in 2012 after serving 15 years in government, including 11 years as counselor to New York City Mayor Michael Bloomberg. In his current role, Crowell has been reimagining what a 21st century law school should look like with the Innovation Center for Law and Technology and the Joe Plumeri Center for Social Justice and Economic Opportunity, which provides clients with free legal services.
43. Berenecea Johnson Eanes
President, York College
After being named interim president of CUNY's York College last year, Berenecea Johnson Eanes was forced to confront two unanticipated crises: first, the coronavirus pandemic, and then the police killing of George Floyd. Eanes rose to the occasion, launching the One York Emergency Relief Fund to help students weather the pandemic while providing unifying leadership amid widespread social unrest. York College promptly dropped the "interim" from her title.
44. R. Karl Rethemeyer
Dean, Rockefeller College of Public Affairs and Policy, University at Albany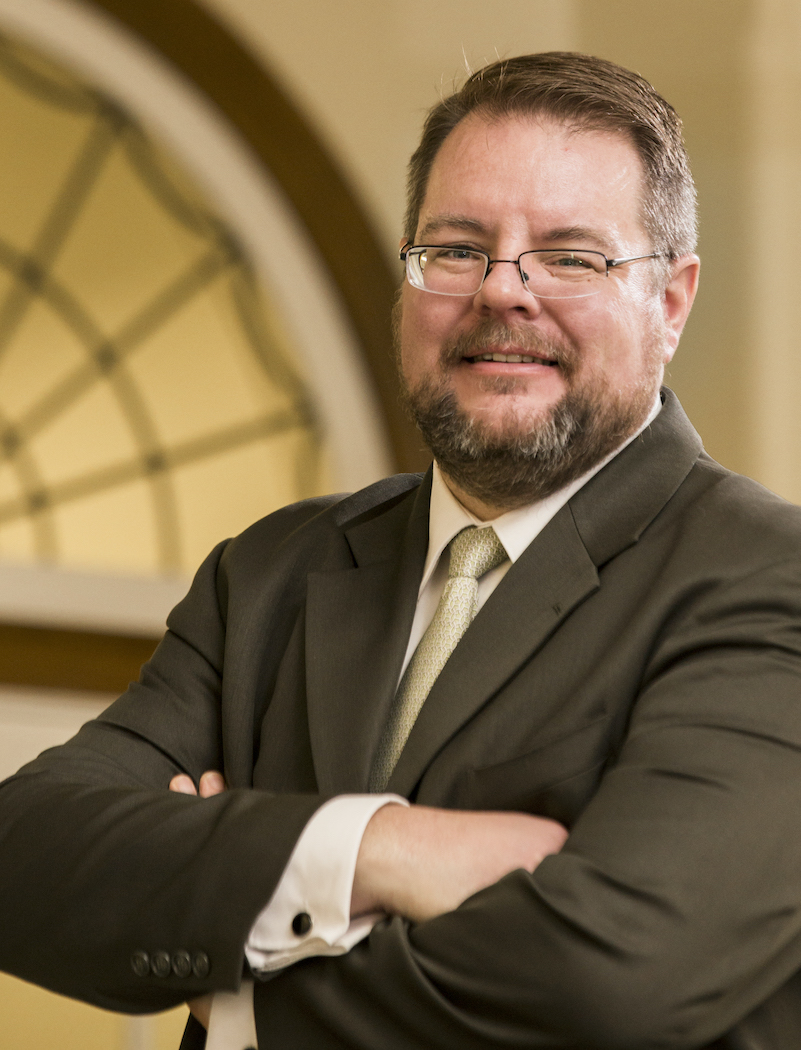 A terrorism expert who studies social networks, R. Karl Rethemeyer has served since 2018 as dean of the Rockefeller College of Public Affairs and Policy – the top-ranked public school of public affairs in the Northeast. The college works with New York state and other governments to meet a wide spectrum of public policy challenges. Rethemeyer himself has received funding from the Department of Homeland Security to research terrorist networks.
45. Mitchell Moss
Director of Rudin Center for Transportation Policy and Management, NYU Wagner Graduate School of Public Service
A longtime fixture in New York political and policymaking circles, Mitchell Moss served as an adviser to Michael Bloomberg during his first mayoral campaign in 2001. More recently, Gov. Andrew Cuomo placed Moss on an advisory group tasked with addressing revenue shortfalls at the MTA and congestion on New York City roads. Last year, Mayor Bill de Blasio appointed him to an expert panel on the Brooklyn-Queens Expressway reconstruction project.
46. Joanne Passaro
President, Metropolitan College of New York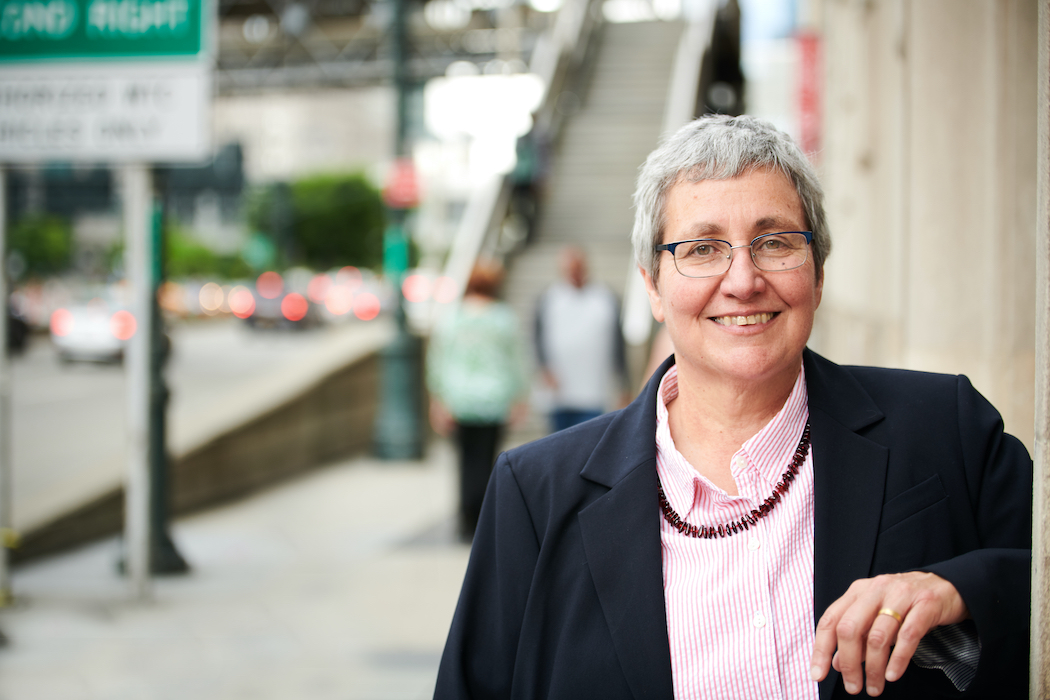 Joanne Passaro attended Duke University on a full scholarship, graduating at age 30. Her nontraditional background informs her as she leads a college catering to working students, the majority of whom are Black or Hispanic. Amid the historic economic dislocation that the country has not seen in nearly a century, institutions like Metropolitan College of New York could provide a lifeline to low-income New Yorkers.
47. Daniel Lemons
Interim President, Lehman College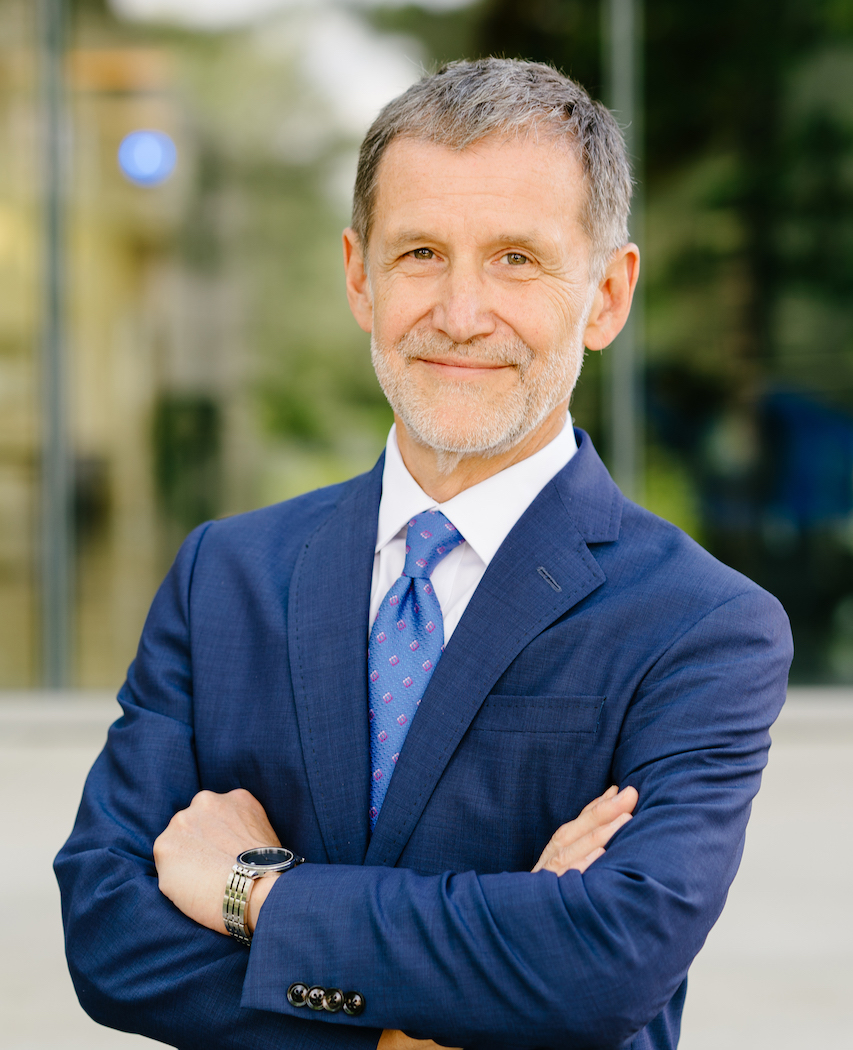 A biology professor and 30-year veteran of the CUNY system, Daniel Lemons has served since last year as interim president of Lehman, the Bronx's only four-year college. In response to the coronavirus pandemic, Lemons launched a campaign to raise $1 million for struggling students, in addition to guiding the transition to remote learning, including an initiative that sent more than 1,000 laptops to students who are off-campus.
48. Teresa Miller
Officer-in-Charge, SUNY Old Westbury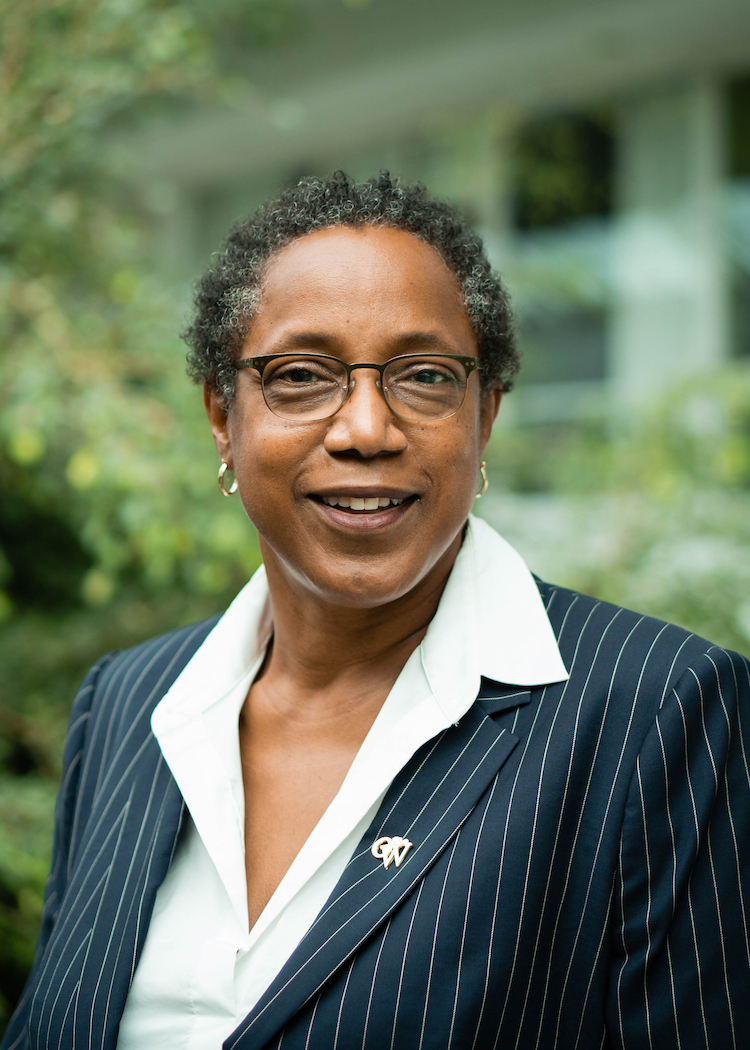 Teresa Miller recently stepped into the role vacated by the Rev. Calvin O. Butts III, who spent two decades at the helm of SUNY Old Westbury. As the college's senior vice chancellor, Miller was the driving force behind an initiative designed to increase faculty diversity and inclusion on campus. A respected legal scholar, Miller has spent decades working on prison reform initiatives in New York state.
49. Dennis Murray
Interim President, Marist College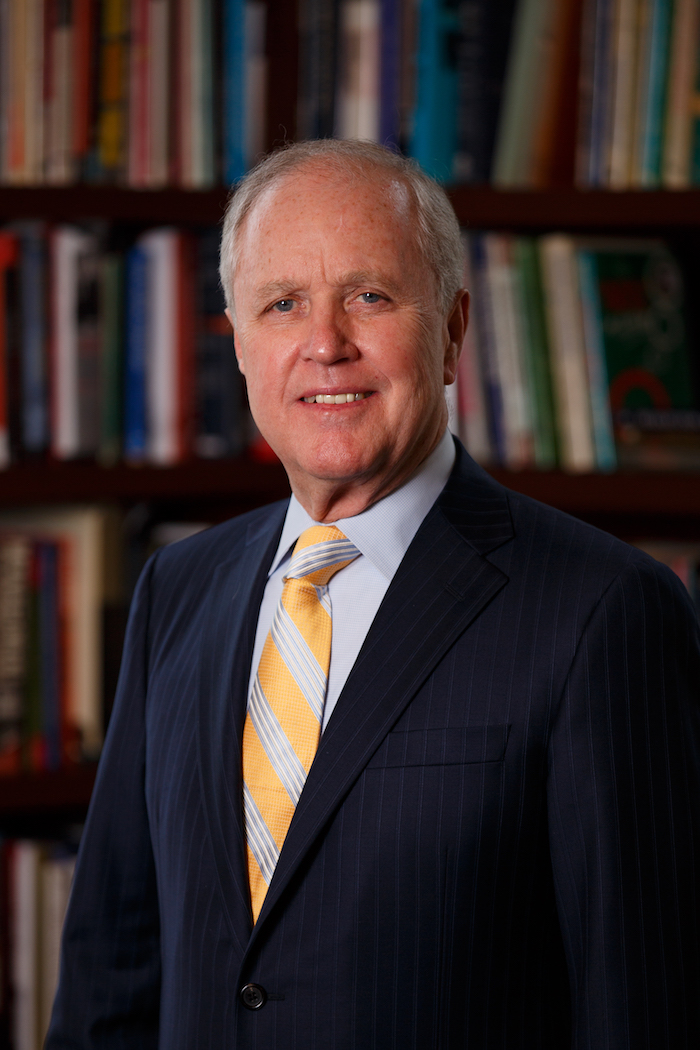 After a four-year hiatus, Dennis Murray returned last year to Marist College as its interim president. During his first tenure as president, which spanned nearly four decades, Murray doubled enrollment at the school while raising its national profile. Marist will soon open a new medical school – the first to be located between Albany and Westchester – which should be a boon to the mid-Hudson Valley.
50. Daisy Cocco De Filippis
Interim President, Hostos Community College
In August, Daisy Cocco De Filippis returned to Hostos Community College as its interim president, having previously served as provost of the community college. De Filippis, who is the first Dominican woman to lead the school's predominantly Hispanic student body, has described the South Bronx campus as a "bridge of opportunity over the Grand Concourse." Prior to her homecoming, she served as president of Naugatuck Valley Community College in Connecticut.
Correction: Gov. Andrew Cuomo did not directly appoint Jim Malatras to lead the SUNY system; he was appointed by the SUNY Board of Trustees, 13 of 15 of whom were appointed by Cuomo. An earlier version of this list incorrectly described the state of development at Cornell Tech. This list also previously incorrectly described the region where the Air Force Research Laboratory and the Griffiss Institute are located. An earlier version of this list misattributed copy released by Purchase College to its president, Milagros Peña.