Energy & Environment Power 100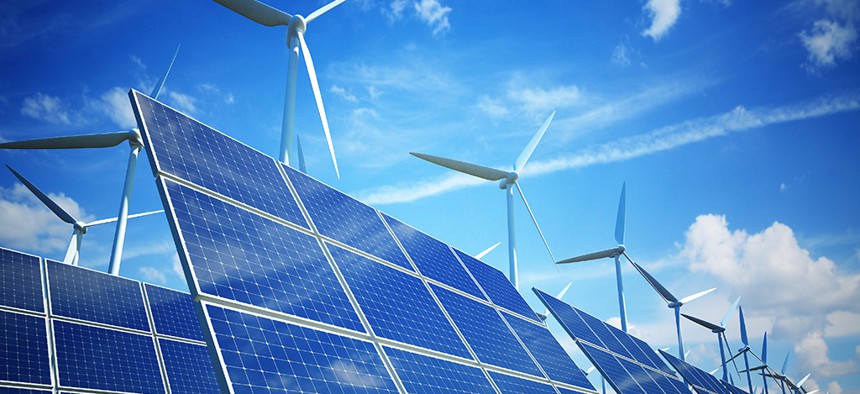 As climate change poses a growing threat across the globe, New York has been mounting an increasingly aggressive response with measures to slash carbon emissions, invest in renewable power and boost energy efficiency across the board. Last year's state Climate Leadership and Community Protection Act, which sets ambitious targets for eliminating fossil fuel power and reducing greenhouse gases, is a model for the nation. In New York City, Local Law 97 set strict limits on emissions from buildings, the city's biggest carbon producer. In Washington, the incoming Biden administration may not go as far as some environmentalists would like, but it has pledged to rejoin the Paris climate accord – and New Yorker Ali Zaidi, the governor's former deputy energy secretary, has been summoned to D.C. to help, while state environmental Commissioner Basil Seggos was considered to run the Environmental Protection Agency. 
In this time of transition, the energy industry is adapting in different ways. Renewable energy companies that develop offshore wind and solar power are thriving. Traditional power producers are rebranding as environmentally conscious actors, though some find themselves at the center of contentious debates over the long- and short-term role of natural gas or nuclear power. And even within the environmental movement, younger and more diverse activists are demanding stronger measures while putting a renewed emphasis on race and social justice. City & State's Energy & Environment Power 100 identifies the key players who are driving the debate – and the policies – here in New York.
1. John Rhodes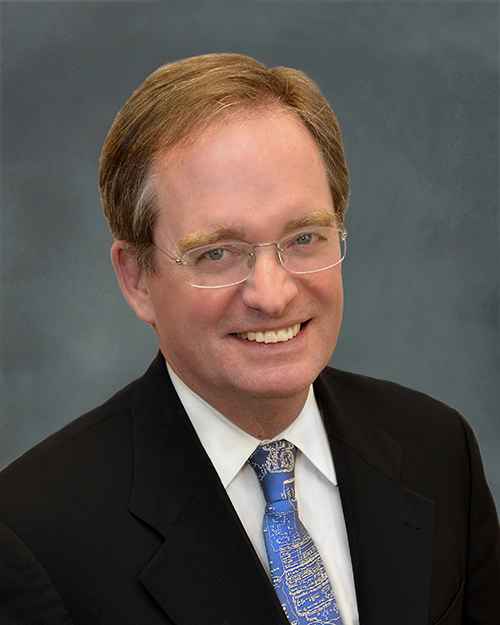 Chair, New York State Public Service Commission
As New York's top utility regulator, John Rhodes is the power industry's most powerful person. Rhodes came to the Public Service Commission in 2017 after spearheading clean energy policies at the New York State Energy Research and Development Authority. He is now cracking down on utilities for taking a long time to restore power after storms, approving efficiency incentives and renewable energy projects, and overseeing the implementation of the ambitious Climate Leadership and Community Protection Act – and he's just getting started.
2. Basil Seggos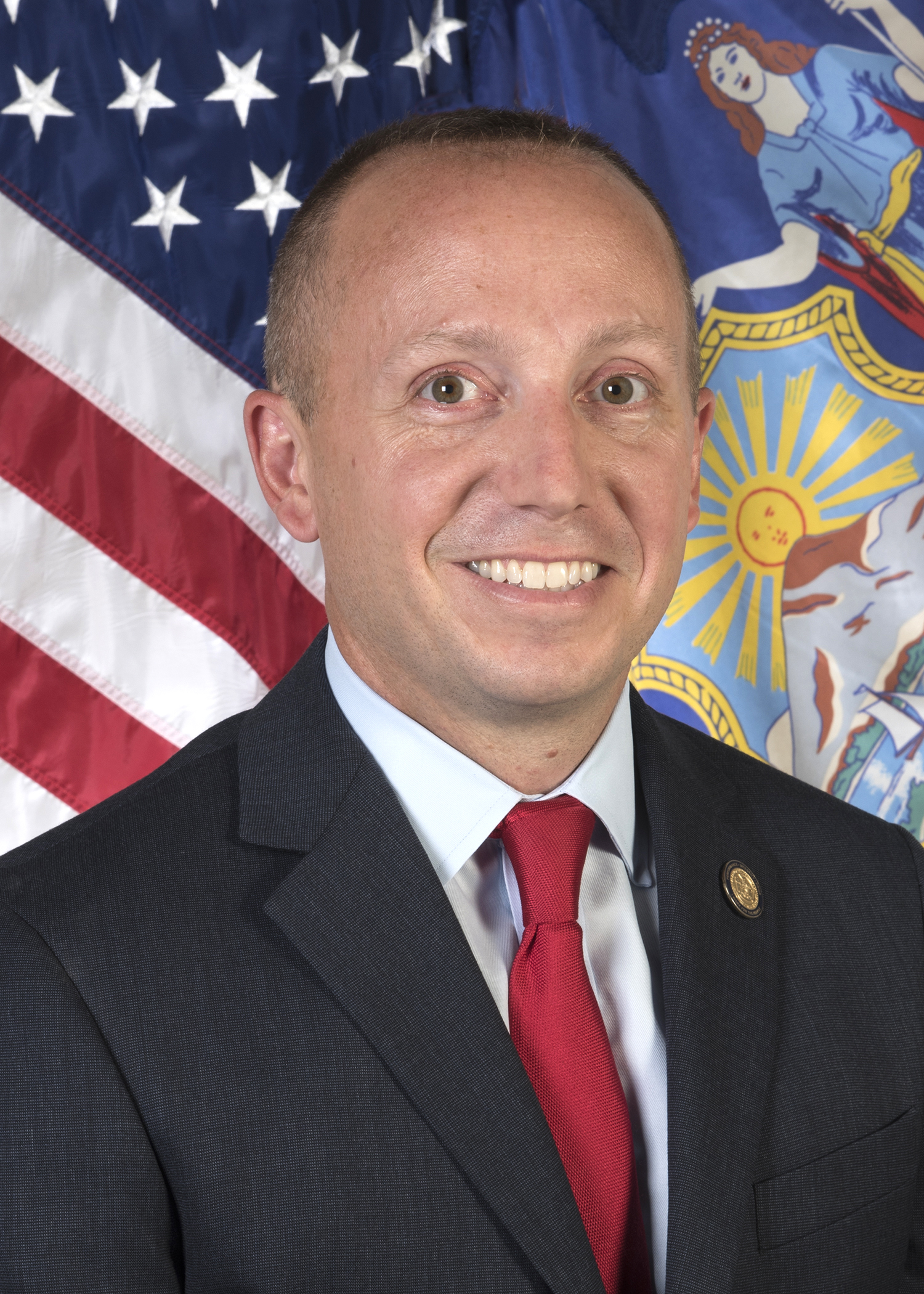 Commissioner, New York State Department of Environmental Conservation
Basil Seggos is New York's most influential environmental officer, leading the state Department of Environmental Conservation's battle against climate change. He supported the state's Climate Leadership and Community Protection Act, and co-chairs the Climate Action Council, which is shaping the implementation of the legislation. Seggos, whose agency oversees everything from air and water quality to storm response to hunting and fishing, also supported the state's $3 billion environmental bond act, though the coronavirus pandemic put it on hold.
3. Gil Quiniones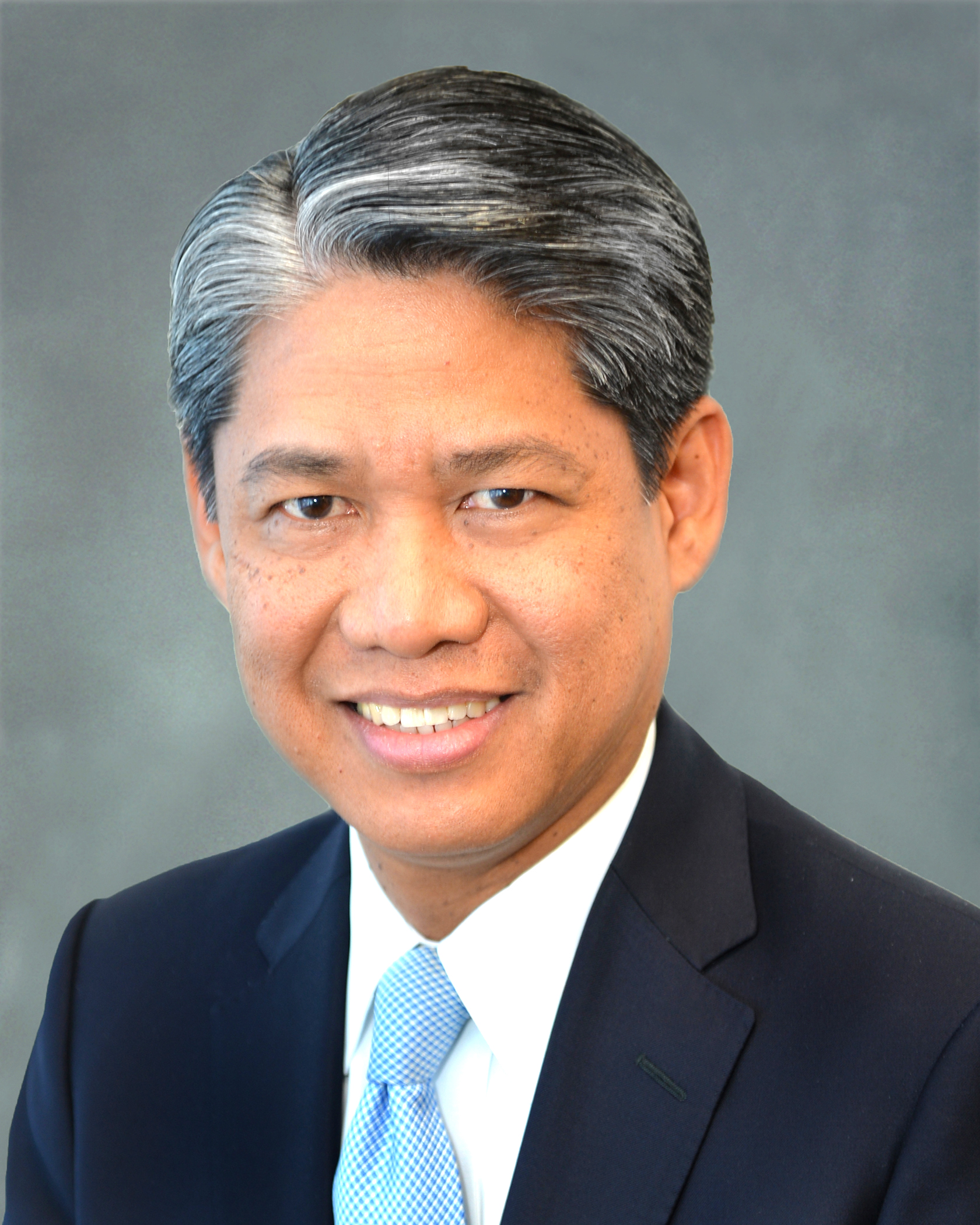 President and CEO, New York Power Authority
While New York won national acclaim last year for passing landmark climate change legislation, Gil Quiniones has spent nearly a decade pursuing ambitious green energy policies at the helm of the New York Power Authority. Besides running NYPA, a major energy producer and utility largely driven by hydropower, Quiniones has shaped the governor's Reforming the Energy Vision initiative, which aims to harness private markets and technological innovations to boost renewable energy and increased efficiency.
4. John McAvoy & Timothy Cawley
Chairman, President and CEO; New York President, Con Edison
It will be the end of an era come January when John McAvoy resigns as president and CEO of Con Edison. McAvoy's retirement reshuffles the top ranks of the influential utility, which is among the nation's largest. Timothy Cawley, who leads Con Ed's New York subsidiary, will succeed McAvoy as head of the parent corporation, while Matt Ketschke, a senior vice president, will replace Cawley. McAvoy, who led Con Ed for seven years, will stay on as board chair.
5. Doreen Harris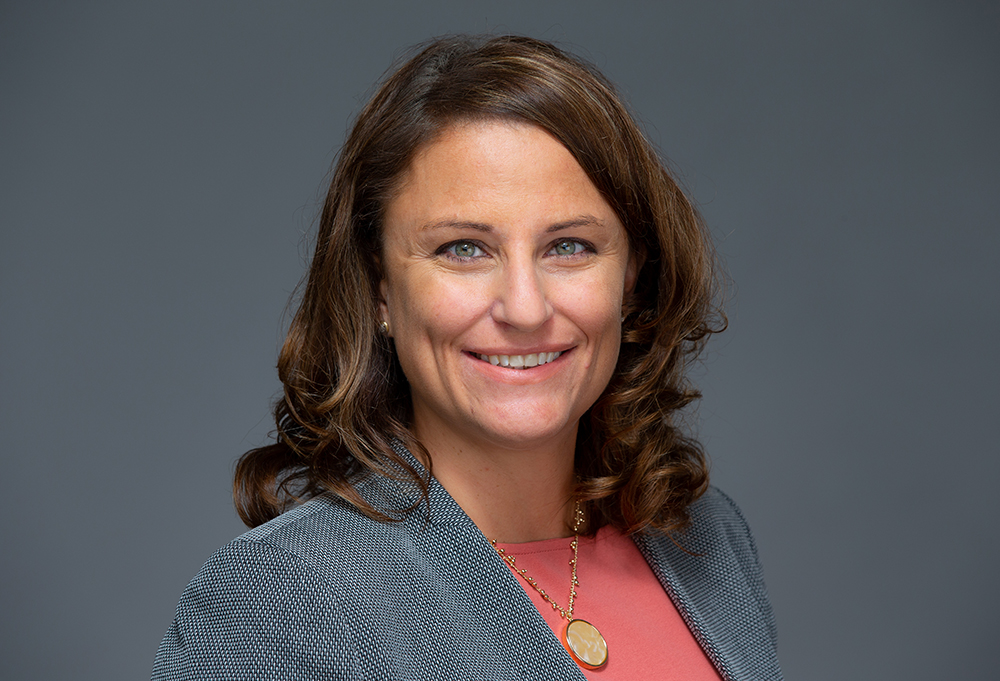 Acting President and CEO, New York State Energy Research and Development Authority
Doreen Harris was promoted this summer to serve as the interim head of the New York State Energy Research and Development Authority to fill a leadership vacancy left by Alicia Barton. At NYSERDA, which provides funding for projects that reduce greenhouse gases, Harris, the authority's former vice president of large-scale renewables, serves as co-chair of the Climate Action Council, which is implementing the state's Climate Leadership and Community Protection Act.
6. Alexandria Ocasio-Cortez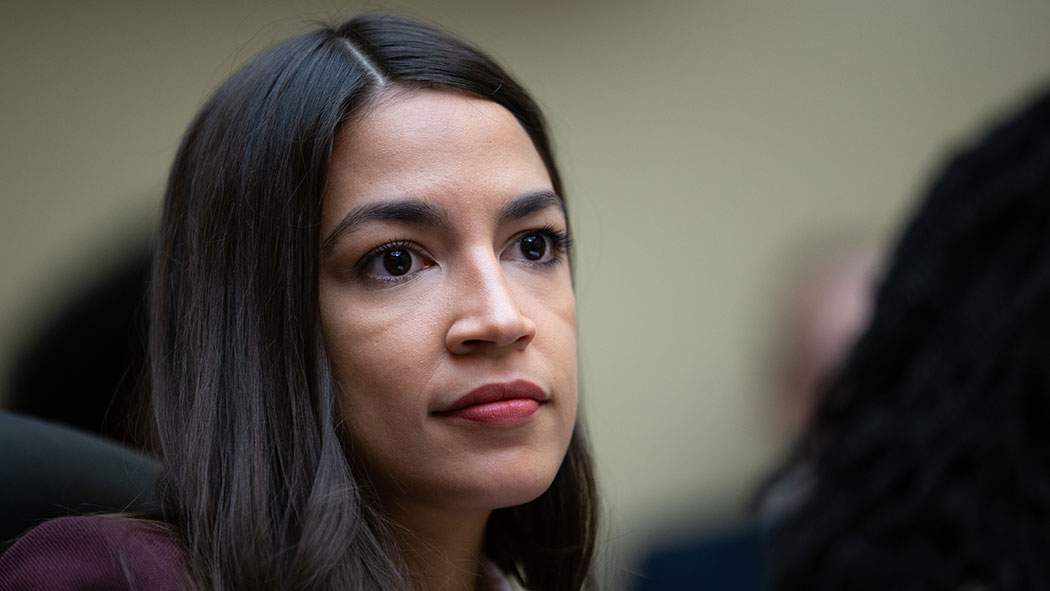 Member of Congress
The Green Party may have pitched a Green New Deal first, but Rep. Alexandria Ocasio-Cortez made the proposal a household term. In February 2019, the first-term representative unveiled an ambitious framework to slash carbon emissions and transform the U.S. economy. Meanwhile, the governor and the mayor have touted their own Green New Deals – and President-elect Joe Biden even sought AOC's input on setting federal climate policy.
7. Todd Kaminsky & Steve Englebright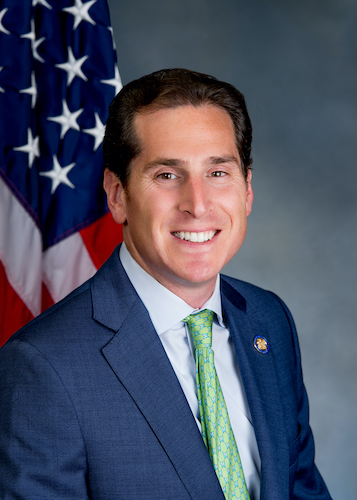 Chairs, State Senate and Assembly Environmental Conservation Committees
Given Long Island's long coastline, its drinking water issues and bipartisan support for conservation, it's no surprise that the state Legislature's top environmental policymakers represent the region. The pair introduced last year's groundbreaking Climate Leadership and Community Protection Act to eliminate carbon emissions. With Kaminsky and his fellow Democrats winning a supermajority this year – and Englebright narrowly winning reelection – they'll be looking to make further progress in 2021.
8. Kevin Parker & Michael Cusick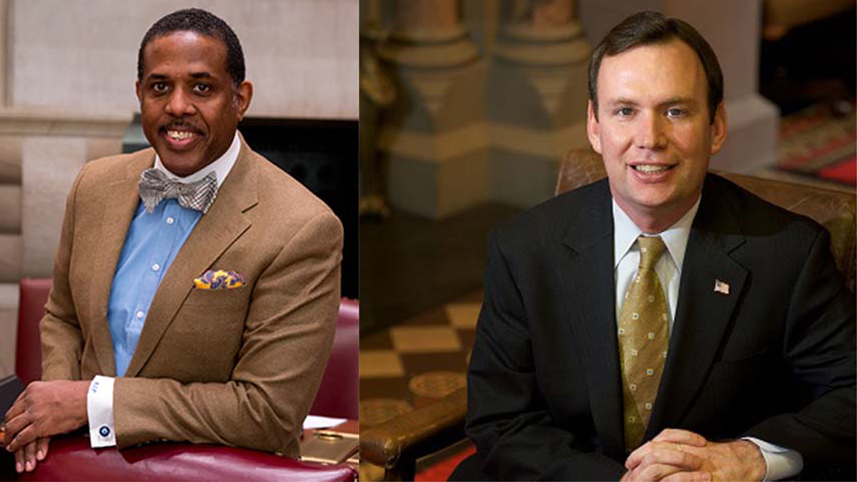 Chairs, State Senate Energy and Telecommunications Committee; Assembly Energy Committee
While Gov. Andrew Cuomo has shaped New York's energy policies for much of the past decade, state Sen. Kevin Parker has pursued a commitment to environmental justice and sponsored a carbon pricing bill. Although a competitive race to be the next New York City comptroller in 2021 will keep him busy. Cusick, the Staten Island Democratic Party chair who won a close fight to keep his seat earlier this year, has been the Assembly Energy Committee chair since late 2017.
9. Richard Dewey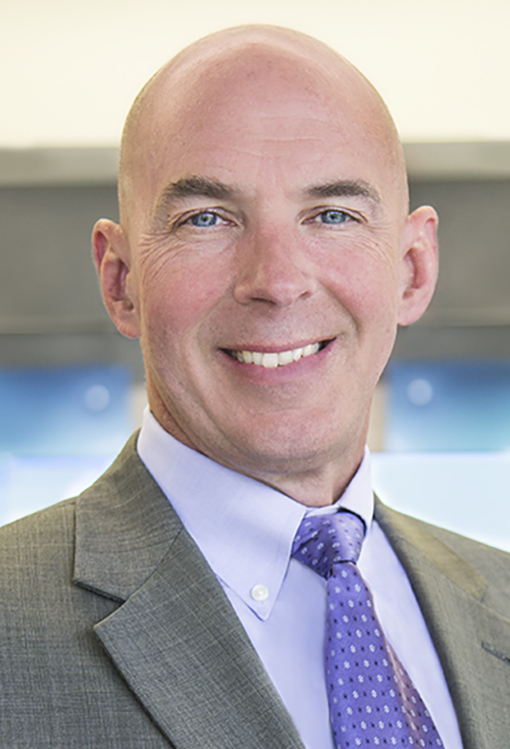 President and CEO, New York Independent System Operator
You only think about utilities when they fail – and the New York Independent System Operator does all it can to ensure New Yorkers have no reason to notice them. It coordinates the flow of electricity along the state's transmission lines and compiles voluminous research to plan for adequate capacity years ahead. Richard Dewey, who took the controls in 2019, was previously an executive vice president with two decades of experience at the NYISO.
10. Gavin Donohue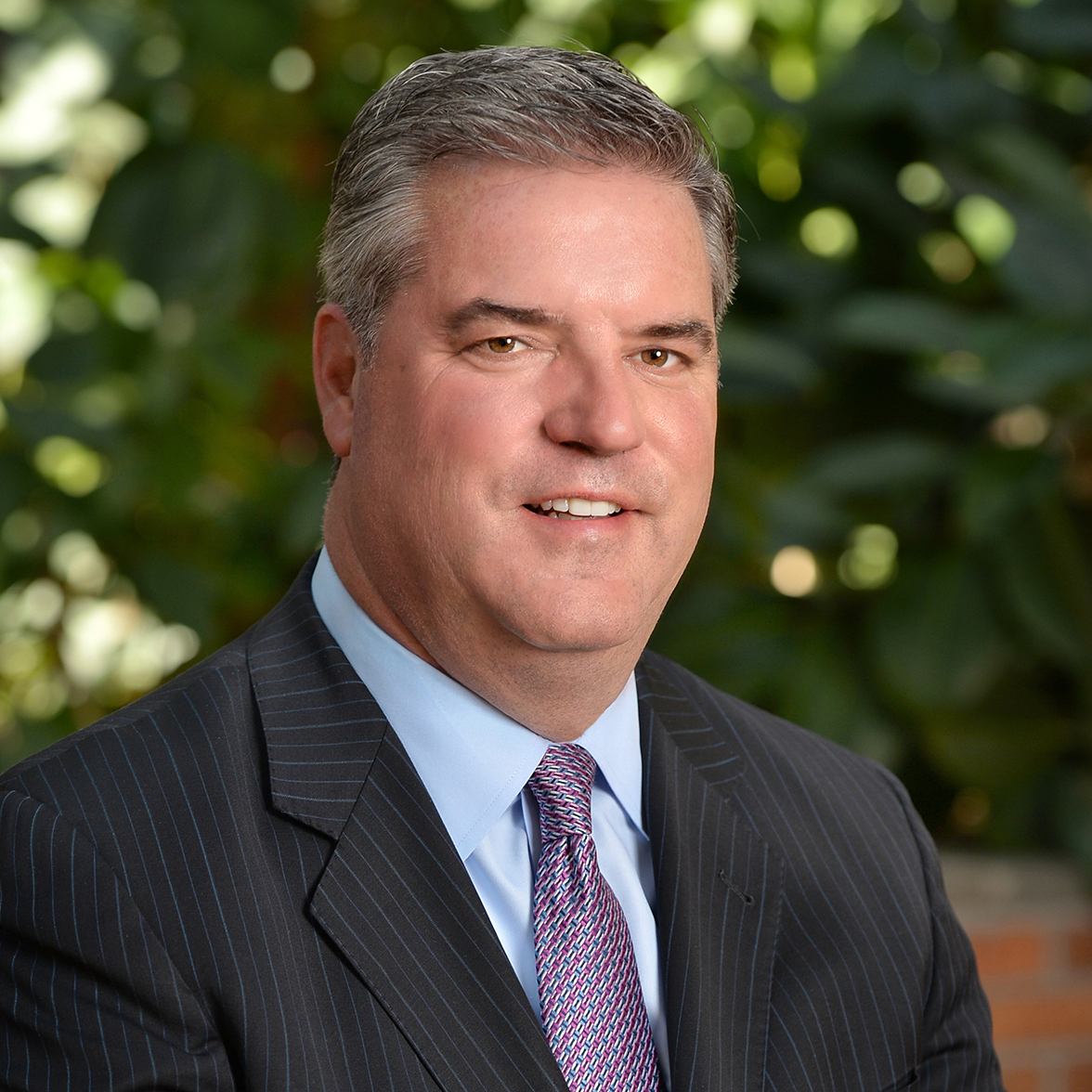 President and CEO, Independent Power Producers of New York
For nearly two decades, Gavin Donohue has been at the head of the Independent Power Producers of New York, advocating for a range of industry players – power producers, operators, marketers and suppliers – as they adapt to an evolving marketplace. And as a shift toward green energy picks up speed at the city, state and federal levels, Donohue's experience and expertise have been a boon to the industry grappling with major legislative and regulatory changes.
11. Eric Goldstein, Kit Kennedy & Rich Schrader
Senior Attorney and New York City Environment Director; Senior Director, Climate & Clean Energy Program; New York Political Director, Natural Resources Defense Council
When former EPA chief Gina McCarthy – and now Joe Biden's pick to be the senior White House adviser on climate change – took the top job at the Natural Resources Defense Council in January, she called it the most effective environmental group in the world. And thanks to a top-notch staff, she might be right. In New York, veterans such as Rich Schrader, Kit Kennedy and Eric Goldstein make NRDC a force.
12. Thomas Falcone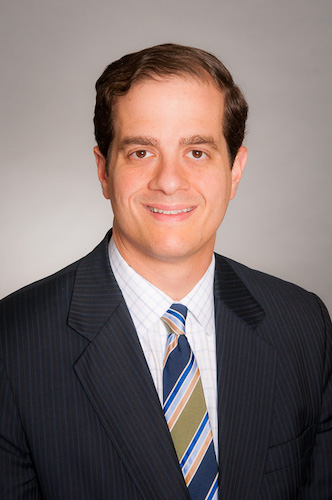 CEO, Long Island Power Authority
The Long Island Power Authority has been on a long and rocky road, from its previous incarnation as a debt-ridden private utility owned by Long Island Lighting Co. to the many complaints about power outages after storms. And while its current public-private model was supposed to turn things around, CEO Thomas Falcone is considering turning LIPA into a fully municipal model and cutting ties with operator PSEG Long Island, among other options.
13. Daniel Eichhorn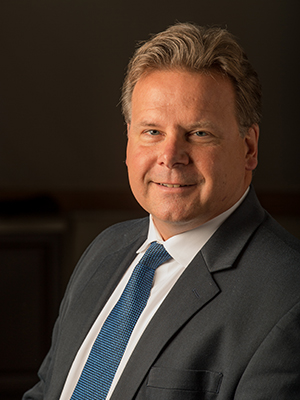 President and Chief Operating Officer, PSEG Long Island
One of the more unusual utility structures in New York is at the Long Island Power Authority, which after much study and the passage of a 2013 state law was structured as a not-for-profit entity that contracts with a private operator – PSEG Long Island. Daniel Eichhorn, an industry veteran who has led PSEG Long Island since October 2017, took on the added responsibility of improving customer service in 2019.
14. Rudolph Wynter & John Bruckner
New York President; Chief Operating Officer of Electric for New York, National Grid
National Grid has been at odds with the Cuomo administration over a proposed downstate natural gas pipeline, which the multistate utility argued was critical to ensure adequate capacity for its customers but was blocked by the state. This month, the utility shook up its New York leadership, naming National Grid veteran Rudolph Wynter as New York president and reassigning John Bruckner to be chief operating officer of electric for New York.
15. Eddie Bautista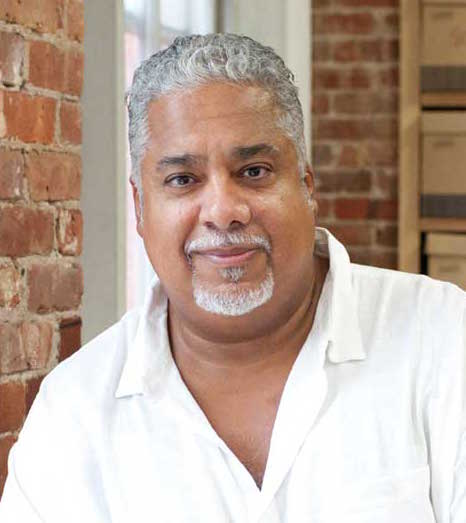 Executive Director, New York City Environmental Justice Alliance
As a younger generation of grassroots activists demand more aggressive measures to combat climate change, they can thank Eddie Bautista for helping pave the way. Previously the director of the Mayor's Office of City Legislative Affairs and director of community planning for New York Lawyers for the Public Interest, Bautista has made NYC-EJA a major player over the past decade while advocating for waste disposal, storm resiliency and climate change policies that protect low-income communities.
16. Julie Tighe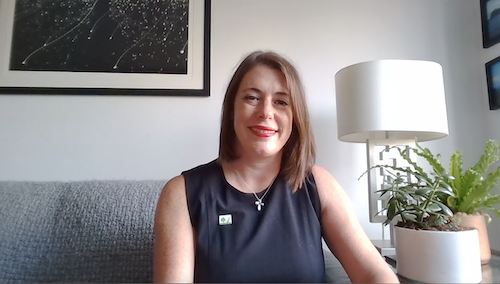 President, New York League of Conservation Voters
Since Julie Tighe was brought on as president of the nonpartisan New York League of Conservation Voters in 2018, she has helped put pressure on city and state legislators to pass measures to confront climate change and reduce pollution, from congestion pricing to the $3 billion Restore Mother Nature Bond Act to the Climate Leadership and Community Protection Act. She previously served as chief of staff at the state Department of Environmental Conservation.
17. Joe Martens
Director, New York Offshore Wind Alliance
Gov. Andrew Cuomo has put wind in the sails – er, turbines – of offshore wind, announcing last year two major developments off Long Island that will make New York a national leader. With hopes for more offshore wind projects to slash carbon emissions, former state Department of Environmental Conservation Commissioner Joe Martens is in the right place at the right time as head of the leading coalition promoting offshore wind.
18. Anne Reynolds
Executive Director, Alliance for Clean Energy New York
With venerable environmental groups such as the National Resources Defense Council, the New York League of Conservation Voters and The Nature Conservancy alongside industry players including NextEra Energy and Avangrid, the Alliance for Clean Energy New York has plenty of juice. And the coalition also has Anne Reynolds, who brings experience serving in a key post at the state Department of Environmental Conservation and an understanding of how to shape state energy policy.
19. Carl Taylor
President and CEO, New York State Electric & Gas and Rochester Gas & Electric Corp.
Since 2017, Carl Taylor has run Rochester Gas & Electric Corp. and New York State Electric & Gas, which are both part of the Avangrid corporate utility family. Taylor, who has spent over two decades in various roles at the company, now ensures the delivery of electricity and natural gas to hundreds of thousands of upstate NYSEG customers and RG&E customers in and around Rochester.
20. Robert Sanchez
President and CEO, Orange and Rockland Utilities
Orange and Rockland Utilities, which serves 745,000 people in New York and New Jersey, isn't the biggest energy player – but as a subsidiary of the political powerhouse that is Con Edison, it still packs a lot of punch. Con Ed President and CEO John McAvoy once led Orange and Rockland Utilities, and its current leader, Robert Sanchez, could be on a similar path to a bigger role.
21. Charles Freni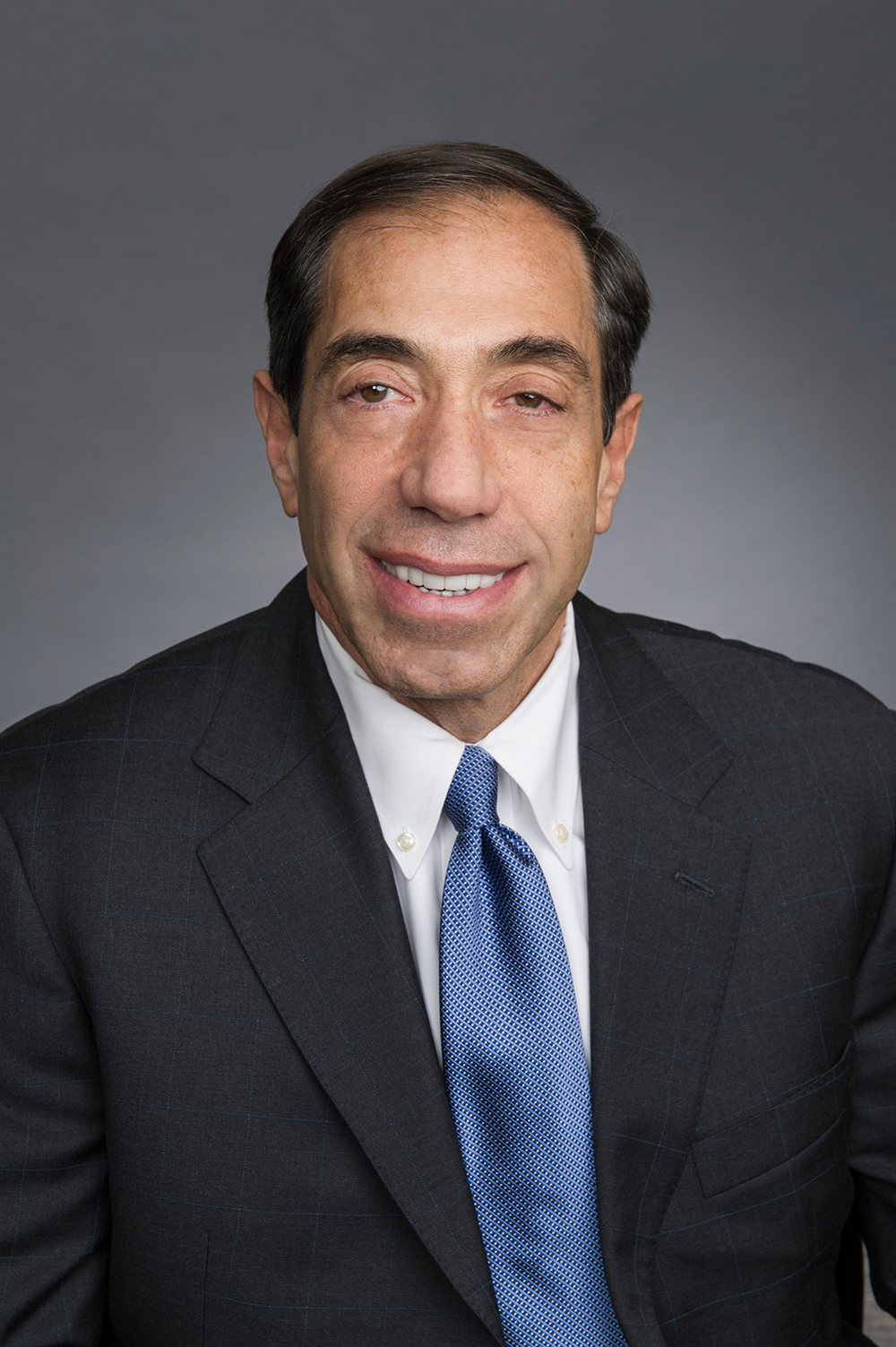 President and CEO, Central Hudson Gas & Electric Corp.
When Charles Freni was promoted in 2018 to the top job at Central Hudson, which serves more than 300,000 customers, he had a firsthand knowledge of the utility's operations. As the head of its energy efficiency and smart grid programs, he knew how everything was changing. This summer, Freni unveiled a proposed rate plan that he said would "enable the transition to a cleaner, more efficient and more responsive energy system."
22. Peter Iwanowicz
Executive Director, Environmental Advocates NY
A mainstay of Albany's environmental establishment, Peter Iwanowicz advocated for New York's groundbreaking Climate Leadership and Community Protection Act – and this year Assembly Speaker Carl Heastie appointed Iwanowicz to the 22-member Climate Action Council, which will determine how to shift New York away from fossil fuels. Iwanowicz served as a top environmental appointee in the Spitzer and Paterson administrations before taking the reins at Environmental Advocates NY in 2013.
23. John Gilbert III
Executive Vice President and Chief Operating Officer, Rudin Management Co.
In New York City, among the biggest polluters are buildings – and forward-looking developers like Rudin Management Co. have pioneered efforts to clean up their portfolio. At Rudin, that's largely thanks to John Gilbert III, a former city and state government staffer and longtime developer who helped negotiate New York City's stricter building emissions legislation. This year, Rudin was recognized by the Association of Energy Engineers for "dramatically" reducing greenhouse gas emissions.
24. Peter Lopez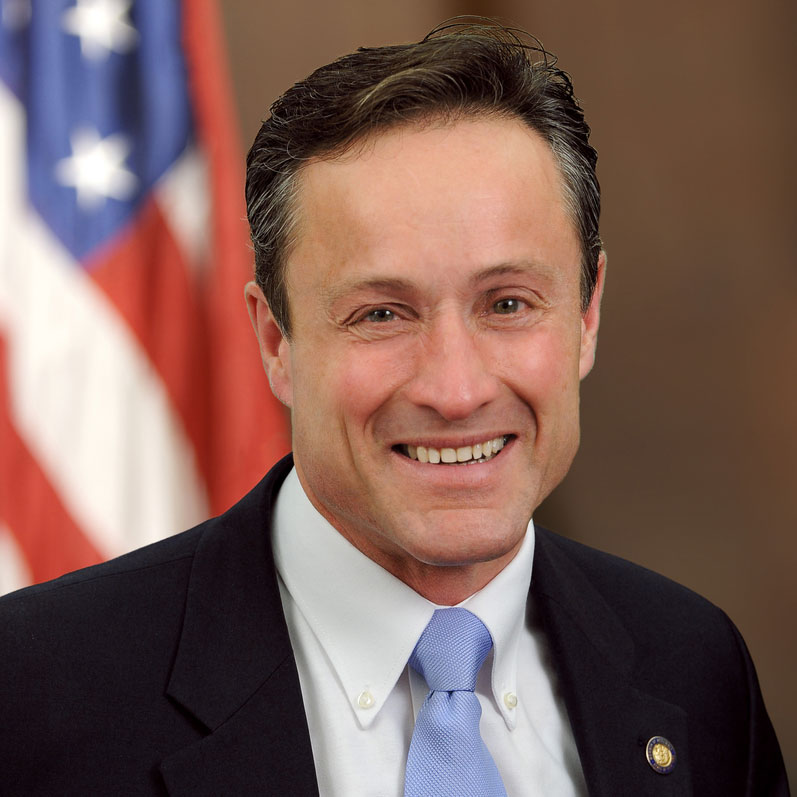 Regional Administrator for Region 2, Environmental Protection Agency
Former Assembly Member Peter Lopez was appointed in 2017 to manage the Environmental Protection Agency's Region 2, which includes New York and Puerto Rico – the homeland of Lopez's father. The upstate Republican, whose appointment elicited praise from industry officials and some environmentalists, helped lead the drinking water cleanup in Hoosick Falls. Lopez, who succeeded Obama appointee Judith Enck, will likely be replaced once President Donald Trump leaves office.
25. Judith Enck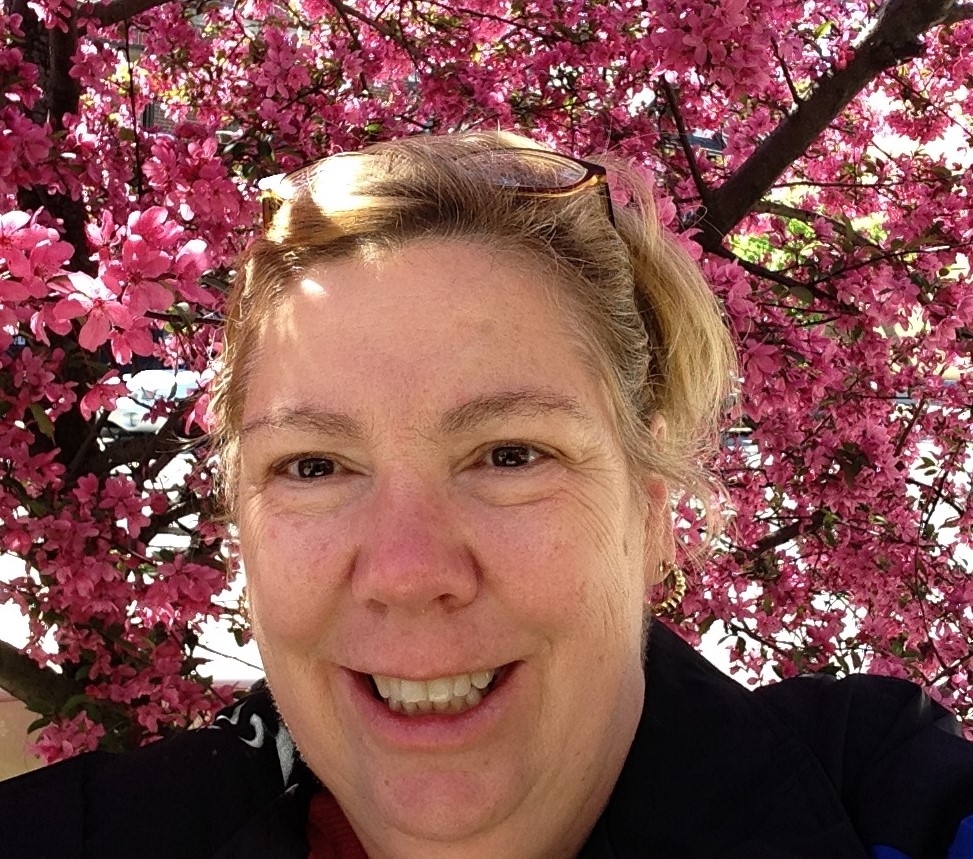 Founder and President, Beyond Plastics
After stepping down as the Environmental Protection Agency's regional administrator overseeing New York, Judith Enck has remained in the public eye as an outspoken advocate against a specific threat: plastic pollution. In 2019, she founded Beyond Plastics at Bennington College in Vermont, where she also is a visiting faculty member. Last month, she applauded the signing of state legislation banning the burning of toxic firefighting foam.
26. Thomas Congdon & Kevin Wisely
Executive Deputy and Deputy Chair; Director, Office of Resilience and Emergency Preparedness, New York State Department of Public Service
While John Rhodes drives policymaking at the state Public Service Commission, the Department of Public Service implements policies as the commission's operating agency – which Thomas Congdon and Kevin Wisely help Rhodes run. Congdon was a top state energy official in the Spitzer, Paterson and Cuomo administrations before joining the department in 2015. Wisely, a former state emergency management official, joined the department last year and now oversees the energy industry's response to the coronavirus pandemic.
27. Susanne DesRoches
Deputy Director for Infrastructure and Energy, New York City Mayor's Office of Sustainability and Mayor's Office of Resiliency
Susanne DesRoches has a lower profile than other New York City environmental and resiliency officials, but she's a key player and an important link between New York City and the energy industry. DesRoches, who held a similar role at the Port Authority of New York and New Jersey before joining the de Blasio administration in 2015, has touted the promise of offshore wind, battery storage and improved transmission of renewable energy from upstate.
28. Costa Constantinides
Chair, New York City Council Environmental Protection Committee
It's been quite a year for New York City Council Member Costa Constantinides. The Queens lawmaker was in the thick of the borough president's race when COVID-19 hit, postponing the vote and infecting Constantinides and his wife. He lost the BP race and is still recovering from the coronavirus, but he has built on last year's Local Law 97 with more caps on building emissions and is pushing for a "renewable" Rikers Island and offshore wind.
29. Chris Crane
President and CEO, Exelon
New York's nuclear power industry lost the battle for Entergy's Indian Point Energy Center, but Exelon, a Chicago-based company that operates several upstate nuclear power plants, has reason for optimism. The state's zero-emissions credits, which are critical for Exelon, have stood up in court. Plus, President-elect Joe Biden supports nuclear energy. Chris Crane's company is also part of Carbon Free New York, a coalition supporting the New York Independent System Operator's carbon pricing proposal.
30. Antonio Reynoso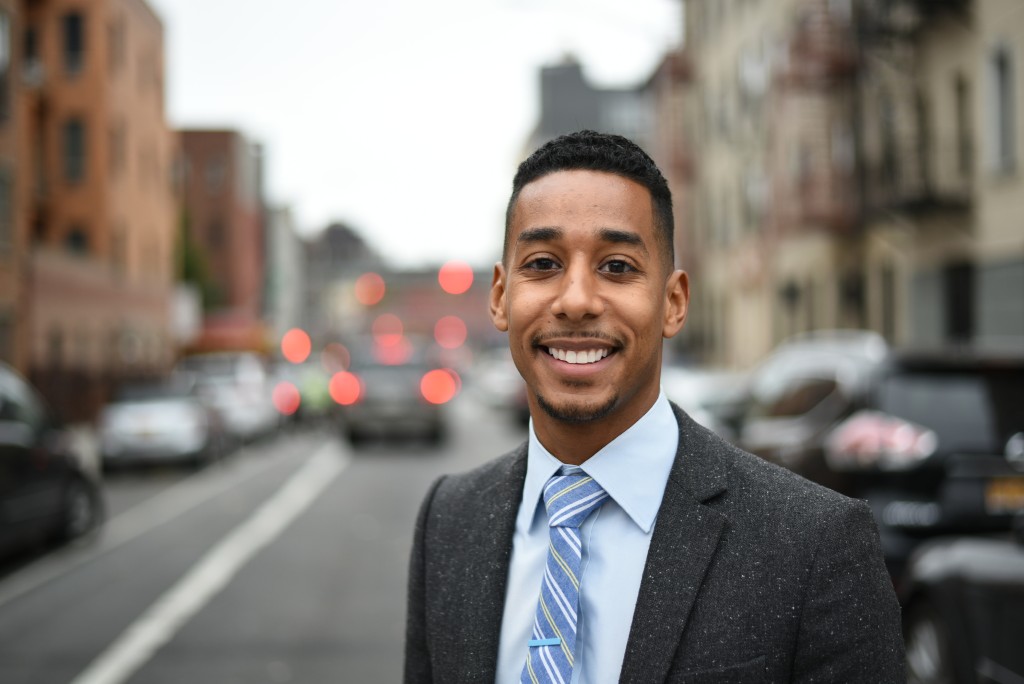 Chair, New York City Council Sanitation and Solid Waste Management Committee
Not every member of the New York City Council can credibly claim to have sponsored landmark legislation, but that's what Antonio Reynoso has done in his efforts to clean up the sanitation industry. After much study and debate, the council last year passed Reynoso's bill creating waste zones for private haulers, which is aimed at protecting workers and reducing pollution. The term-limited Brooklyn lawmaker is also a front-runner in the 2021 borough president's race.
31. David Hardy
CEO, Orsted Offshore North America
David Hardy was tapped to run Orsted's North American offshore wind business in October, in the midst of a busy time for the Denmark-based renewable energy company. Europe's first offshore wind developer to compete in the U.S., Orsted is behind Sunrise Wind, one of New York's first offshore wind projects. And with Hardy, who's based in Boston, now at the helm, Sunrise Wind has proposed a second New York offshore wind farm.
32. Julia Bovey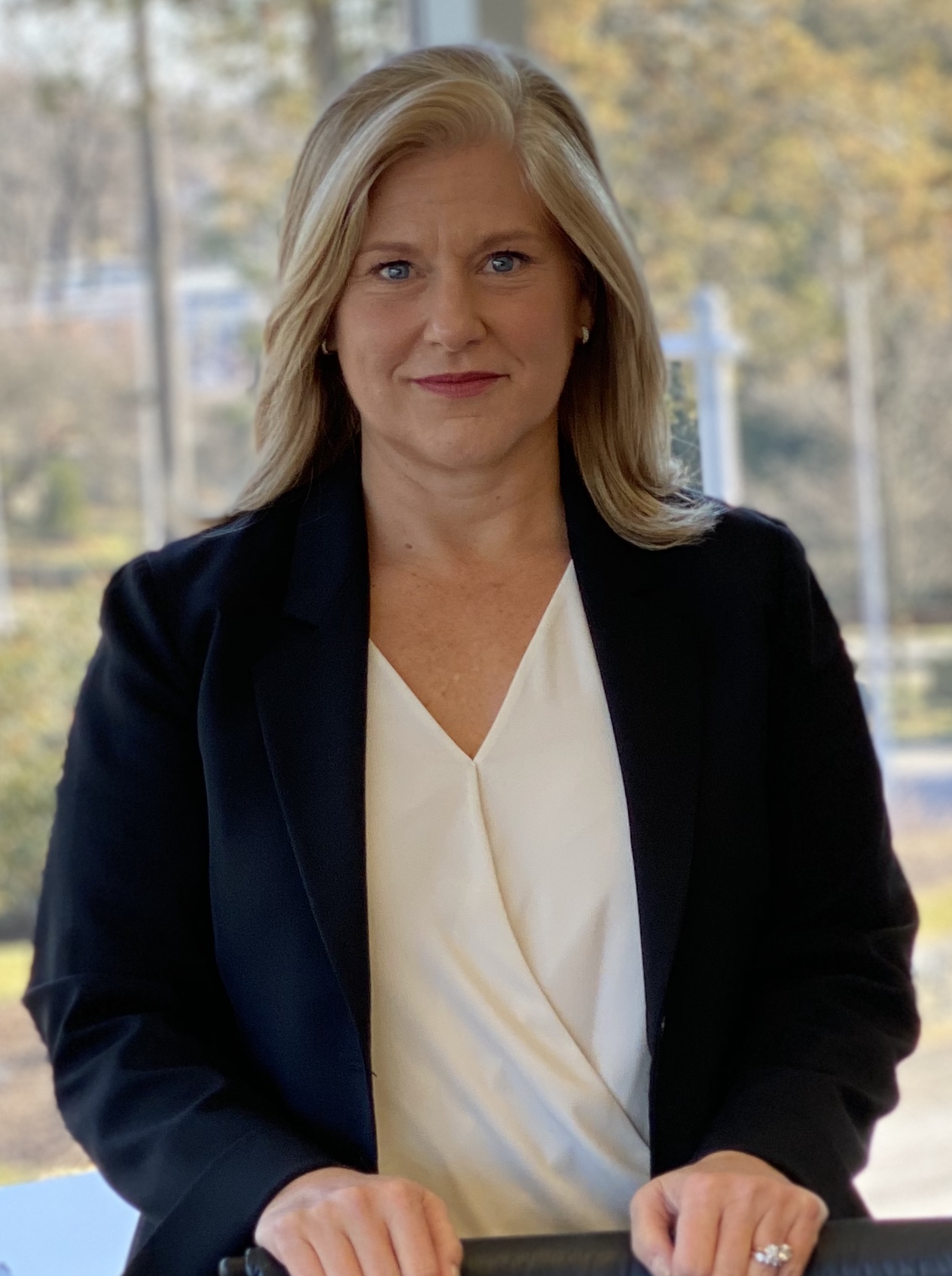 Director of External Affairs, Equinor Wind U.S.
Equinor began its journey in U.S. offshore wind just a few years ago, and Julia Bovey has been at the forefront, positioning the Norwegian company as a leader in the offshore wind industry in New York. Bovey has been a key external voice for its first U.S. project, Empire Wind, which will power more than 500,000 homes. The Brooklyn resident has connected with local communities and stakeholders to sell Equinor's benefits.
33. Vincent Sapienza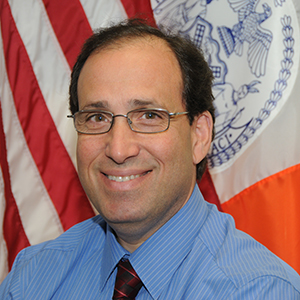 Commissioner, New York City Department of Environmental Protection
As the commissioner of the New York City Department of Environmental Protection, Vincent Sapienza runs an agency with a lot on its plate – reducing pollution, ensuring clean drinking water, and managing the wastewater and stormwater for a city of 8.3 million people. Sapienza, who keeps a relatively low profile, has spent more than three and a half decades at the department, taking over as commissioner in 2017.
34. Mark Chambers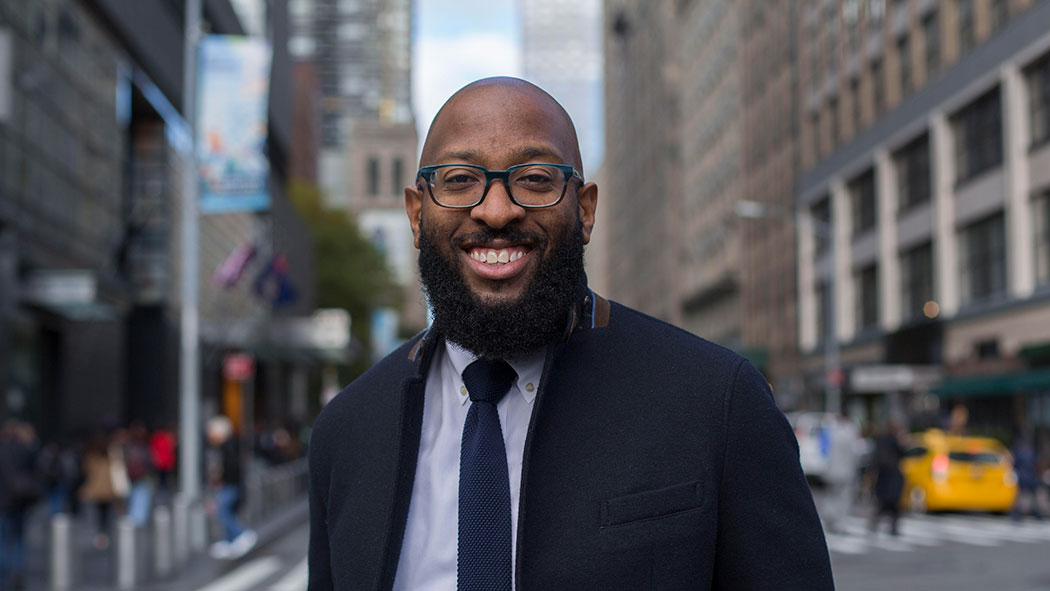 Director, New York City Mayor's Office of Sustainability
Mark Chambers, who was named director for the New York City Mayor's Office of Sustainability in 2016, is one of several top officials in the de Blasio administration tasked with making the city a greener place. A former architect who previously served in a similar role for the Washington, D.C., government, Chambers has been a proponent of the city's efforts to combat pollution from buildings and increase its reliance on renewable energy.
35. David Sandbank
Vice President, Distributed Energy Resources, New York State Energy Research and Development Authority
In 2012, Gov. Andrew Cuomo announced NY-Sun, a state initiative to dramatically increase customer-sited solar power across New York, and two years later solar power executive David Sandbank was hired by the New York State Energy Research and Development Authority to run the program. Today, he wields even more power as he shapes policy around distributed energy and allocates funding for renewables energy projects.
36. Mark Sudbey
CEO, Eastern Generation
As the longtime chief executive of Eastern Generation, Mark Sudbey runs a Connecticut-based power producer with a portfolio of plants in New York and the Midwest. Sudbey has made headlines for his bid to repower some of his company's older Brooklyn peaker units with a more efficient natural gas system – which faces opposition from environmentalists and elected officials who argue that capital investments should be directed toward renewables.
37. Donald Jessome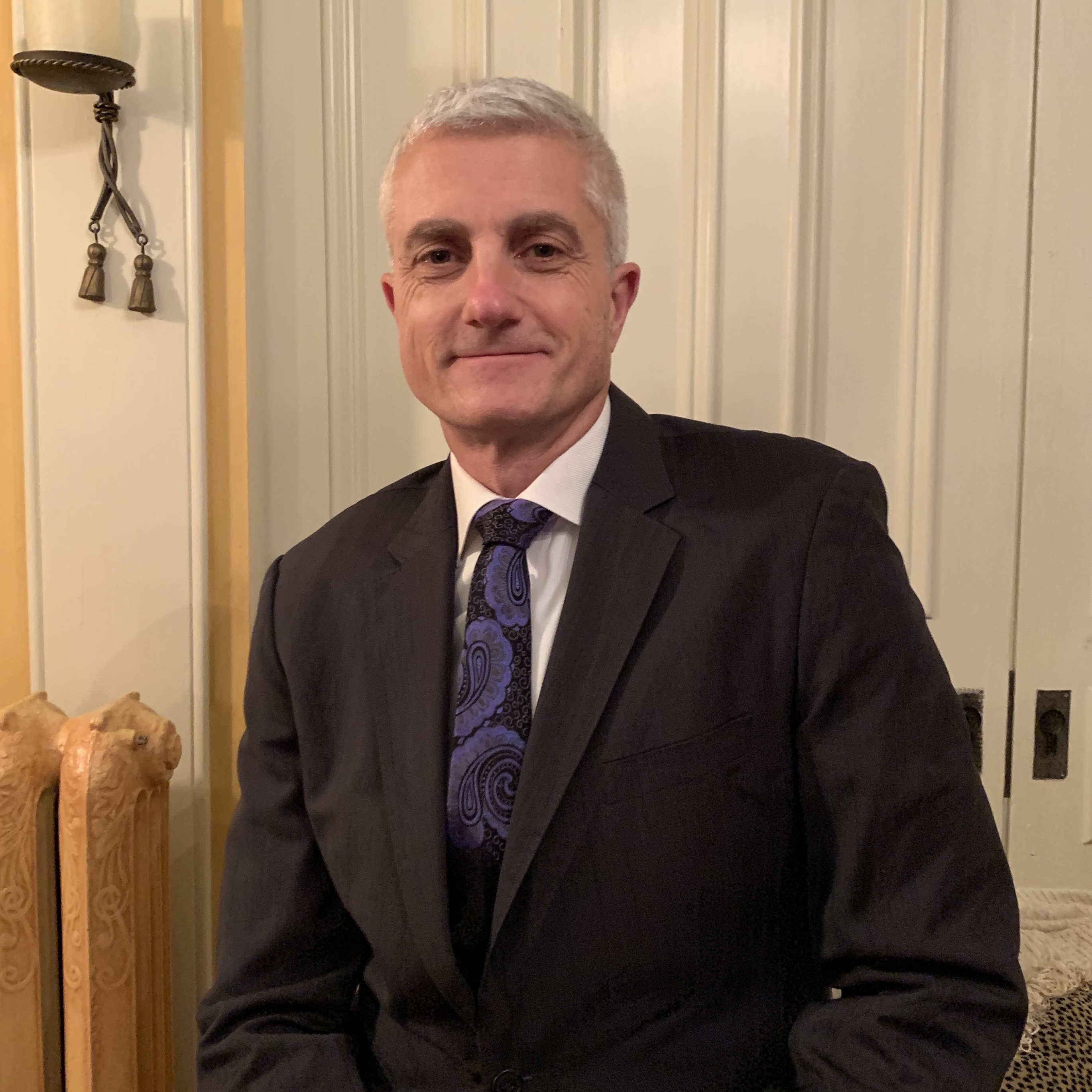 CEO, Transmission Developers
As New York raises the bar for clean energy, the question remains how the state – and New York City in particular – will be able to develop enough alternative sources to phase out fossil fuels. One major proposal that has been on the table for years is Donald Jessome's Champlain Hudson Power Express, which would transmit Canadian hydroelectric power to downstate New York.
38. Pete Sikora
Senior Adviser, New York Communities for Change
On the spectrum of New York environmentalists, Pete Sikora is much more activist than establishment. Even after the passage of Albany's landmark climate change legislation and New York City's building emissions law, Sikora didn't declare victory. Sikora, who lost a bid for a Brooklyn Assembly seat in 2014, also worked in the past for Communications Workers of America and New York Public Interest Research Group before joining New York Communities for Change in 2016.
39. Donna DeCarolis
President, National Fuel Gas Distribution Corp.
As the leader of National Fuel Gas Distribution Corp., a natural gas utility serving Western New York, Donna DeCarolis is making the case that natural gas should be part of New York's energy future. And her view will be heard as a member of the state's Climate Action Council, which is developing a plan to implement the state's Climate Leadership and Community Protection Act. DeCarolis also chairs the Business Council of New York State.
40. Christopher Erikson
Business Manager, International Brotherhood of Electrical Workers Local Union 3
Not every labor leader speaks out against climate change, but IBEW Local 3's Christopher Erikson certainly does. The influential union chief has criticized President Donald Trump for calling climate change a hoax and his union has emphasized the potential of transitioning fully to green energy – as long as the country invests in "good union jobs" and "good green jobs" as older power plants shut down.
41. Elizabeth Yeampierre
Executive Director, Uprose
After notching a major victory this year when she helped kill the Industry City rezoning in Brooklyn, the activist Elizabeth Yeampierre came out with an intriguing alternative to create local jobs and spur economic development: Use a nearby port to build wind turbines. It's not a surprising counter-proposal, given the Puerto Rican attorney's many years spent advocating for climate justice and energy policies that take minorities and local communities into account.
42. Paul Segal, Paul Thessen & Clinton Plummer
CEO; President, LS Power Development; CEO, Ravenswood Generating, LS Power
New York-based LS Power is a prime example of energy companies embracing renewable energy. Paul Segal, the company's CEO for nearly a decade, has blazed a trail with solar and other renewable investments. Two other LS Power executives making waves are Paul Thessen, whose team is modernizing New York's power grid, and Clint Plummer, a clean energy expert hired to run the company's Ravenswood Generating Station in Queens.
43. Bill Ulfelder
New York Executive Director, The Nature Conservancy
The Nature Conservancy is one of the leading conservation groups in the nation and in New York, where Bill Ulfelder has run the show for nearly a decade. Ulfelder, who previously oversaw The Nature Conservancy's work in the Caribbean, Colorado and the Andes, teamed up with New York colleagues including conservation chief Stuart Gruskin and state policy director Jessica Ottney Mahar to push successfully for New York's 2019 climate change law.
44. James Shillitto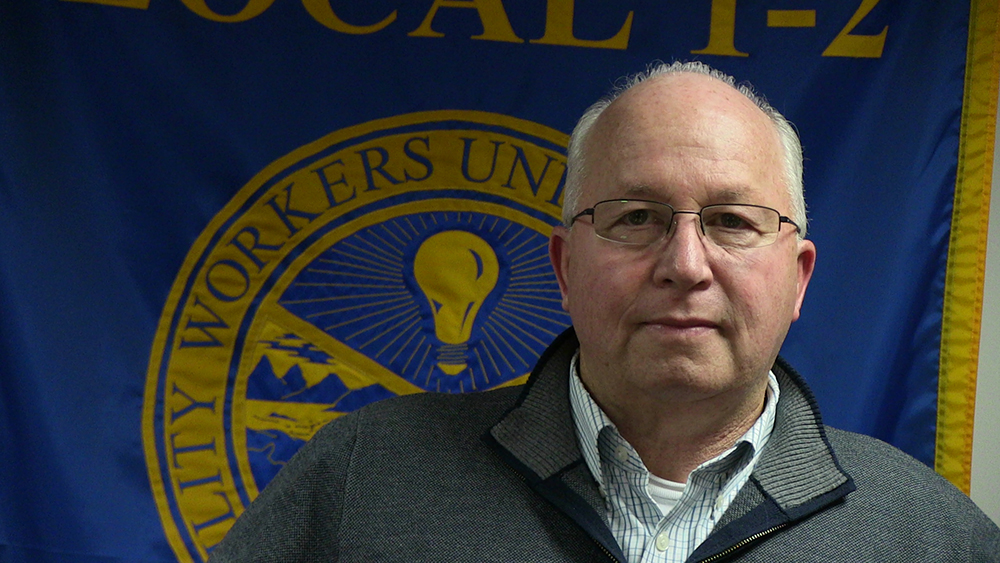 President, Utility Workers Union of America Local 1-2
James Shillitto took over as president of Utility Workers Union of America Local 1-2 last year, succeeding James Slevin, who was elevated to the role of national president of the union. Shillitto, who promised that "Local 1-2 can stand toe to toe with Bosses and win," proceeded to stand up for Con Edison workers sickened by COVID-19 and threatened the utility with a strike this past summer before finally reaching an agreement.
45. Chris Bakken
Executive Vice President of Nuclear Operations and Chief Nuclear Officer, Entergy Nuclear
For years, one of New York's biggest energy battles was over Entergy's Indian Point Energy Center, which was opposed by anti-nuclear activists and the Cuomo administration, which considered its proximity to New York City to be an unacceptable risk. Chris Bakken, who also oversees Entergy's nuclear facilities in Michigan, Louisiana, Mississippi and Arkansas, will oversee the transfer of Indian Point for decommissioning after its final reactor shuts down in April 2021.
46. Mauricio Gutierrez
President and CEO, NRG
NRG, a major multistate power producer with plants on Staten Island and in Queens and in Oswego, waged a high-profile fight to repower an upstate coal plant in Dunkirk but lost that battle in 2018. Now industry veteran Mauricio Gutierrez, who has branded NRG as a eco-friendly company, is launching an effort to repower its Queens peaker plant with natural gas, which hard-line activists oppose.
47. Marie J. French
Reporter, Politico New York
Besides wonkish trade publications and financial analysts and the occasional stories from big daily newspapers, the energy industry and its interplay with the environmental movement doesn't get as much coverage as it deserves – though Politico New York's Marie J. French is the exception that proves the rule. For the past four years, French has dominated the state's energy coverage with a steady stream of scoops and insightful analyses.
48. Raya Salter & Stephan Edel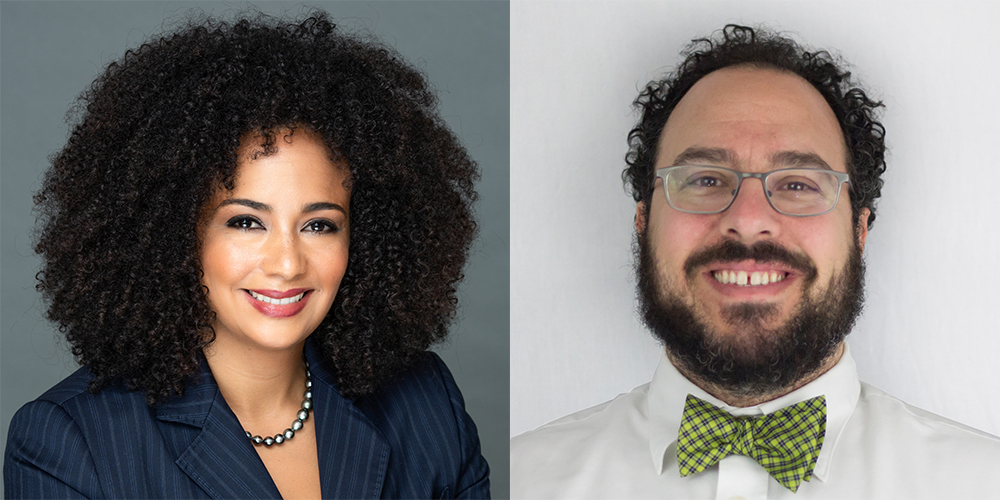 Lead Policy Organizer; Coalition Coordinator, New York Renews
The New York Renews coalition boasts more than 200 organizations powering its organizing efforts, which played a big role in the push for the state's nation-leading Climate Leadership and Community Protection Act. With New York now exploring how to meet its ambitious renewable energy goals, New York Renews brought on Working Families Party veteran Stephan Edel and attorney Raya Salter, who was also named to the state's Climate Action Council.
49. David Weinraub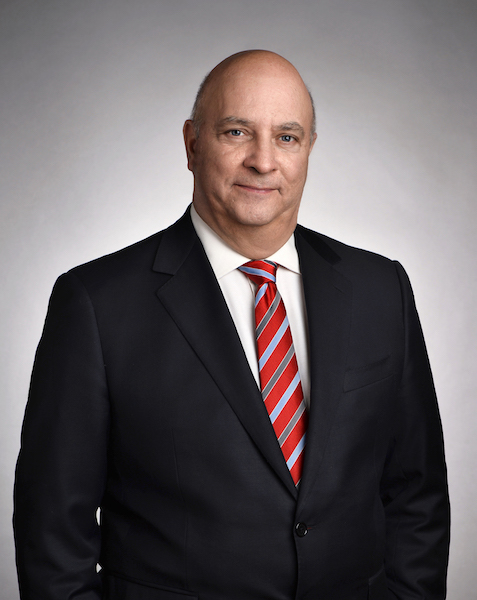 Co-Founder and Managing Partner, Brown & Weinraub
As managing partner of top lobbying firm Brown & Weinraub, David Weinraub directs its strategy to represent a wide range of clients. One area that he specializes in, however, is energy and environmental policy. He represented Orsted, which is behind one of the state's first offshore wind developments; helped Entergy negotiate the closure of Indian Point; and is working with multiple clients to help New York meet its ambitious clean energy goals.
50. Lisa Dix
Senior New York Campaign Manager, Sierra Club
As a top Sierra Club operative in New York, Lisa Dix has been on the front lines of a number of recent victories for environmentalists, from state legislation setting an aggressive timeline to achieve renewable energy targets to phasing out coal power. She also is on the steering committee for the New York Offshore Wind Alliance, which has seen the Cuomo administration spearhead several groundbreaking offshore wind projects.