Have we seen the last of Joe Crowley?
Have we seen the last of Joe Crowley?
He's no longer the heir apparent in Congress, but he's still the king of Queens.
Rep. Joseph Crowley lost his re-election bid in a stunning fashion. But he hasn't lost it all.
Much like how Henry VI was effectively both the king of England and France in the 15th century, Crowley's power has always come in two parts. Crowley is the chairman of the House Democratic Caucus and the fourth-ranked House Democrat, and he was the leading contender to succeed Rep. Nancy Pelosi as the body's Democratic leader. He's also the chairman of the Queens Democratic Party, arguably the most powerful county committee in the state, with influence over who gets on the ballot, who wins races, who gets judicial appointments and who profits in Surrogate's Court.
With Crowley's shocking loss to Alexandria Ocasio-Cortez in the June primary, he'll soon lose his congressional seat, and one base of his power. But he's earned the loyalty of the party leadership in Queens, and with no heir apparent, Crowley is expected to hold on to his other base of power – even if some Democrats think it's time for a change.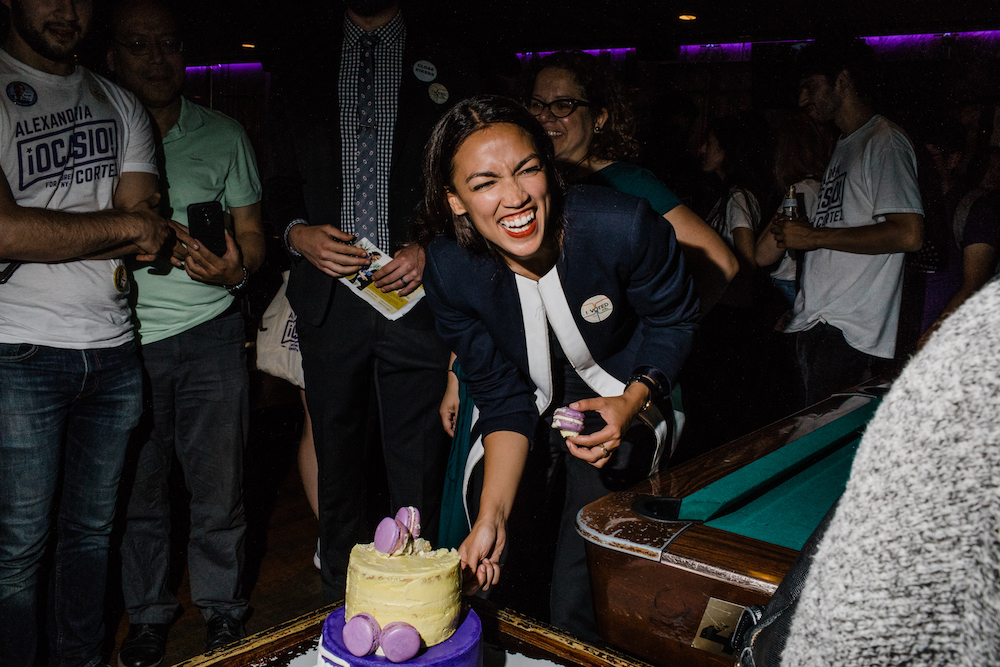 Corey Torpie/for Alexandria Ocasio-Cortez
Many of the 72 Democratic district leaders in the borough met with Crowley over breakfast two weeks after his June 26 primary loss. There, he got unanimous support to stay on as county leader, according to Michael Reich, executive secretary of the county party, and a Crowley ally.
"They want him to stay. … He's someone who everyone trusts, who everyone respects, and everyone likes," Reich told City & State. "In fact, they asked him, 'We hope you're staying on.' And Joe said, 'Yes. I will continue to be the county leader.'"
Reich is appointed by Crowley, and he and his partners at the law firm Sweeney, Reich & Bolz have long benefited from their close relationship with the party. Reich's support is expected, but it's the district leaders whose support is essential. They are the ones who have voted to appoint Crowley as party chairman every two years since 2006. And they're the ones who have the same choice this coming September.
Many of the district leaders have a personal affinity for Crowley, an affable figure who himself has been a district leader for more than 30 years. Many also owe him their loyalty after he's used the power of the party to help them hold their positions. He'd almost definitely be able to win the position again in a vote if he wanted it – but some allies have suggested Crowley may give up the post.
"We all are giving him space to make a decision that he concludes is in the best interest of the people he represents, in his district and throughout Queens," Rep. Hakeem Jeffries told City & State. Jeffries, whose district includes a small portion of southern Queens, has long been an ally to Crowley. But the high-ranking congressman's primary loss could be a boon to Jeffries on a national level, who is seen as a rising star and may now have a clearer path to the party's leadership.
Jeffries said there would be a transition from Crowley as county leader at some point, but wouldn't weigh in on whether that would be in 2018, or years from now. But whoever leads the party next in the racially diverse borough may not be white and male like Crowley.
"It certainly seems to me that (the Queens Democrats) are strongly contemplating elevating a person of color in the aftermath of the Joe Crowley transition," Jeffries said.
Two experienced legislators and black men have been whispered as potential replacements: Assemblyman Jeffrion Aubry and Rep. Gregory Meeks. Former New York City Comptroller John Liu, who is Asian-American, has also been mentioned as well as state Sen. Michael Gianaris, who is white. Aubry, Liu and Gianaris didn't respond or declined requests for comment. One Queens insider said that neither Gianaris nor Liu were interested in the post.
Meeks told City & State that race has never been a key factor. "The county chairman has been a good chairman!" Meeks said of Crowley. "The county chairman has been one who has helped diversify the borough."
Meeks evaded questions about whether he would want to replace Crowley as county chairman, saying only that he wanted to make sure the county organization stays strong.
"Joe's loss was a big loss. And he has done great work. And we're going to continue," Meeks said. "It's far too early to talk about anybody taking over, anything of that nature."
State Sen. Leroy Comrie, a longtime lawmaker and a Meeks ally, denied that there would be any kind of power grab from the heavily African-American neighborhoods of Southeast Queens, where the county party has traditionally had less power.
If Crowley wants to hold the chairmanship, "I don't see anybody that would stop it, or throw a brick in it," Comrie said.
Other elected officials in Queens aren't as concerned with keeping the county organization strong. New York City Councilman Jimmy Van Bramer, who was first elected in 2009 without county support, said the Democratic Party needed to be returned to the voters.
"Maybe Joe Crowley remains the chair and maybe he doesn't. But to me, that's not the right question," he said. "The right question to me is, 'Do we even need machines anymore? Do we want machines anymore?'"
Ocasio-Cortez was hardly the first insurgent to beat a candidate who had the support of the so-called Queens machine. Like Van Bramer, City Council members Daniel Dromm and Donovan Richards initially won election without county support. After Crowley's loss, Queens incumbents getting voted out has become a trend, with City Councilman Robert Holden and Assemblyman Brian Barnwell both unseating incumbents that had party backing in the past two years.
Van Bramer said that the county party's power had been overstated, and that resistance has been growing. Now the district leaders face a decision.
"There are some obvious challenging optics around maintaining the current chairperson who just lost fairly decisively in large swaths of Queens," Van Bramer said.
With no heir apparent, Crowley giving up the chairmanship would likely mean the county party's power would be greatly diminished. But even as he remains county leader, Crowley's influence over Queens politics seemed to be immediately weakened upon his primary loss. Two days after the primary, Van Bramer endorsed Cynthia Nixon for governor over Crowley's close ally, Gov. Andrew Cuomo. The same day, New York City Council Speaker Corey Johnson endorsed Jessica Ramos over state Sen. Jose Peralta, who has county backing. And Liu is now mounting a challenge to the county-backed state Sen. Tony Avella, reportedly inspired by Ocasio-Cortez's win. Both Peralta and Avella were members of the Independent Democratic Conference, which had shared power with state Senate Republicans but disbanded at the urging of Cuomo, Crowley and others.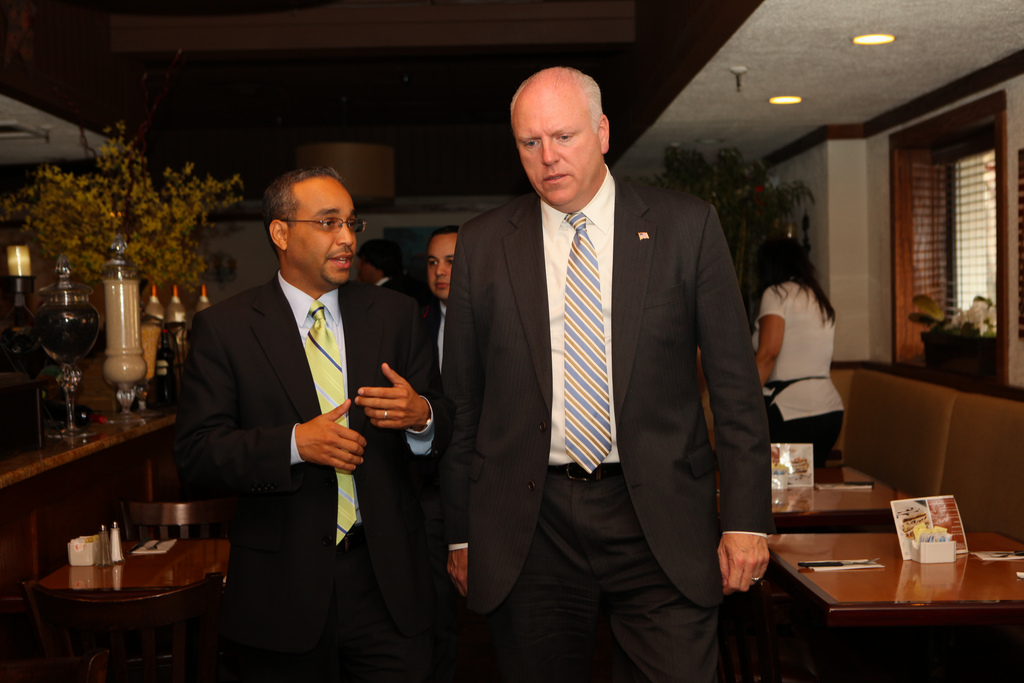 Rep. Joe Crowley's office
Some of the voters who led Ocasio-Cortez to victory have called for Crowley to step down, and the public pressure to do so would only increase if anti-establishment candidates like Jessica Ramos and Catalina Cruz win in September.
Such an insurgency within the ranks of the Queens Democratic Party, however, is unlikely. District leaders, as a rule, are loyal to Crowley, and often hold their positions for years. There have been no signs of a progressive takeover of the local party infrastructure, and with the July 12 deadline to get on the ballot for district leader, such a move seems unlikely.
It seems like the decision will come down to Crowley himself. Crowley declined to comment for this article, but speculating about the congressman's next move has become a popular parlor game in political circles. A run for borough president is possible, but barring extenuating circumstances, that seat won't open until November 2021. Some expect Crowley to leverage his deep political connections to become a highly paid Washington lobbyist, working over his former colleagues. With his family already living in the D.C. area, such a job could be appealing.
Even if he took that job, staying on as county leader wouldn't be unprecedented. Manhattan Democratic Party Chairman Keith Wright (somewhat controversially) lobbies for Davidoff Hutcher & Citron while serving as county leader.
Reich, the Queens Democratic Party's executive secretary, even claimed that Crowley's loss could be a benefit to the party, since he won't have to focus on business in Washington anymore.
"We'll have Joe Crowley more than we had him before!" he said. "If anything, it's going to strengthen the party."
With reporting by Jon Lentz.